A Touch of Fall Decorating…with the Millers!
Many of you who followed the Miller's immortalized build have probably been craving another peek at their house since they settled in!  In the past two years since closing on Turkey Trail we saw how they decorated the first time they hosted a holiday party and I reminded everyone of some of my favorite features of their custom build for their one-year anniversary!  So it seems about time to revisit the Miller's "muscle-car" ranch for a touch of fall decorating!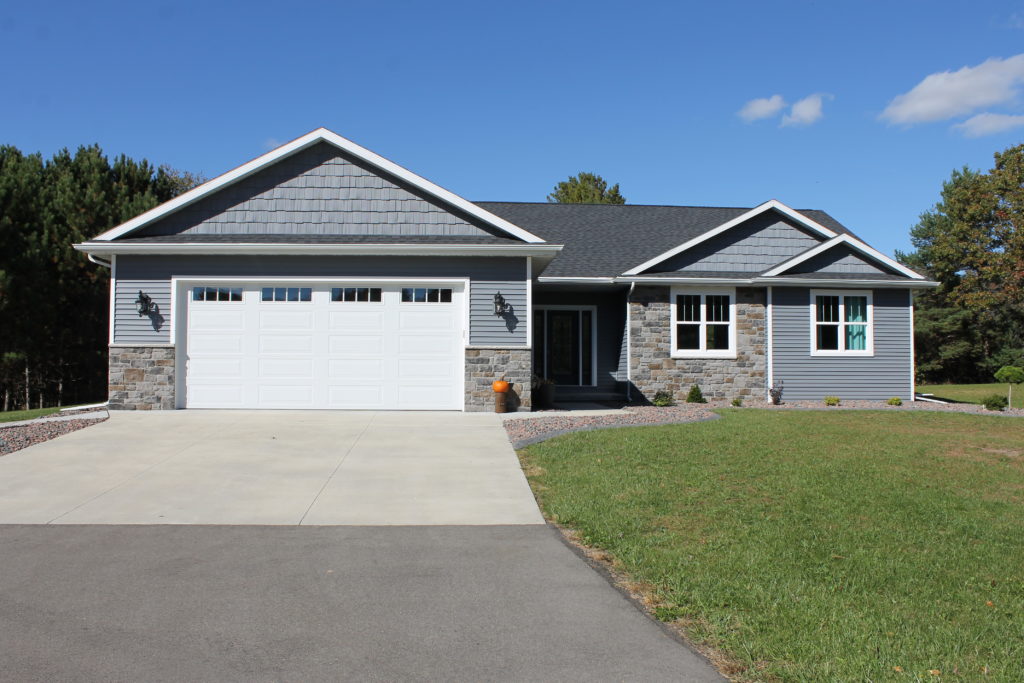 It was a bright sunny autumn day when I stopped by!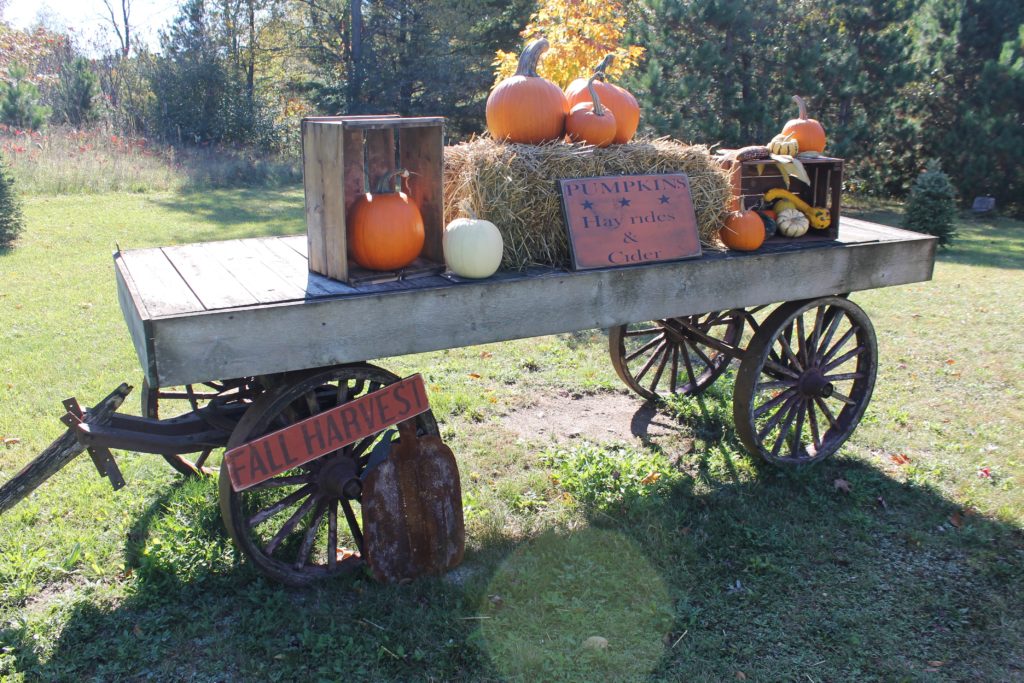 Right away you sense the spirit of the season just walking up to the front door!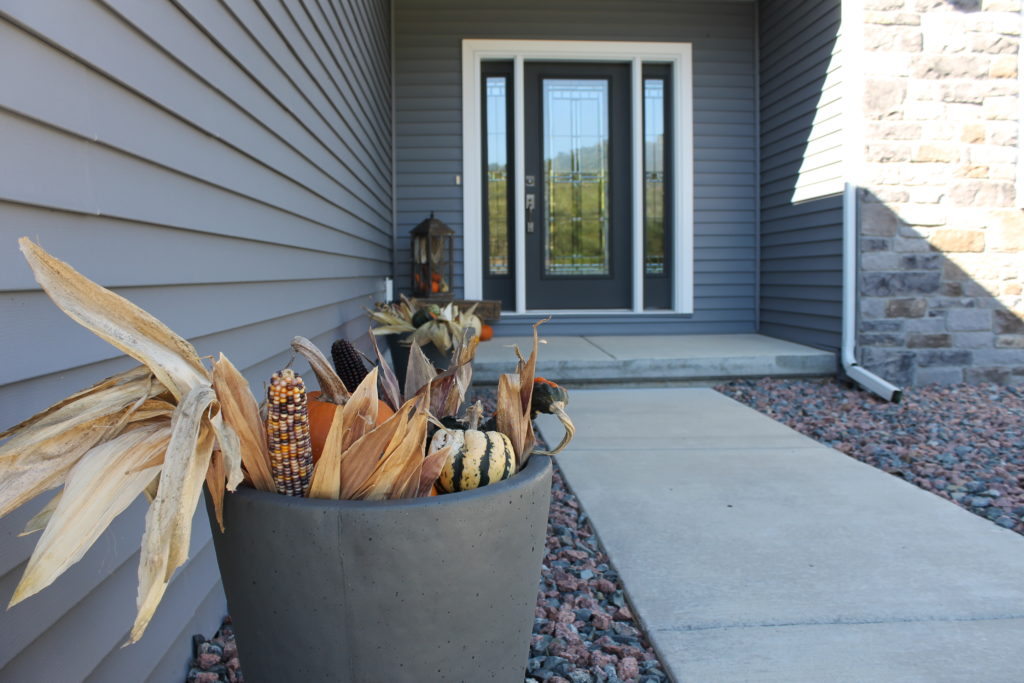 A great way to use tall planters for fall when you have a longer slim stretch between the sidewalk and garage is to fill them with pumpkins, gourds and corn cobs.  This accent of orange is the perfect pop against their grey house (more on the Miller's siding color)!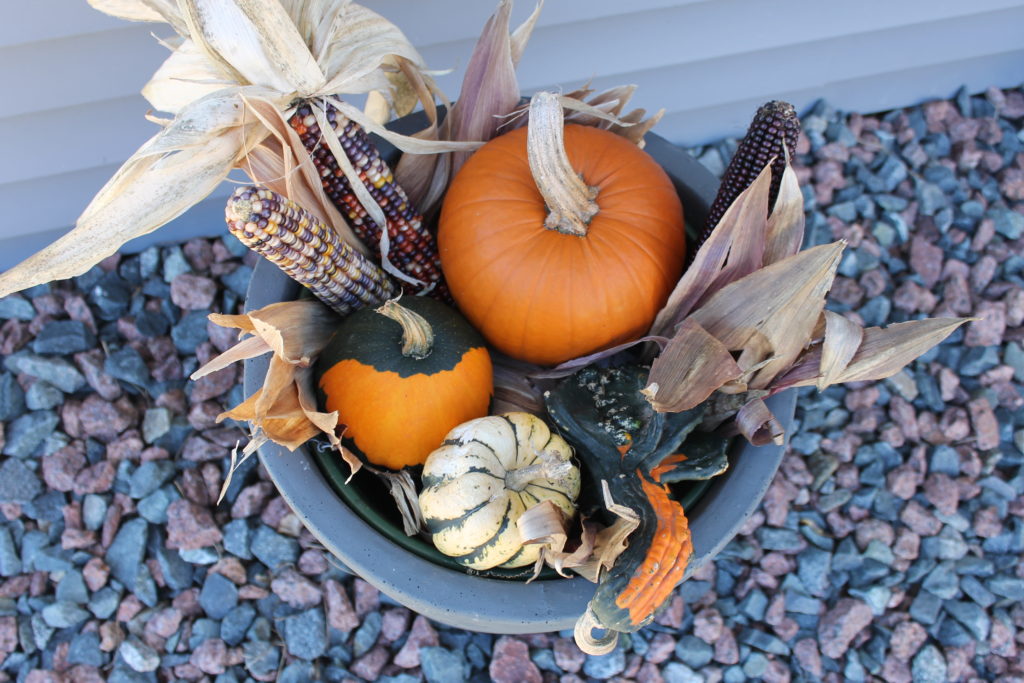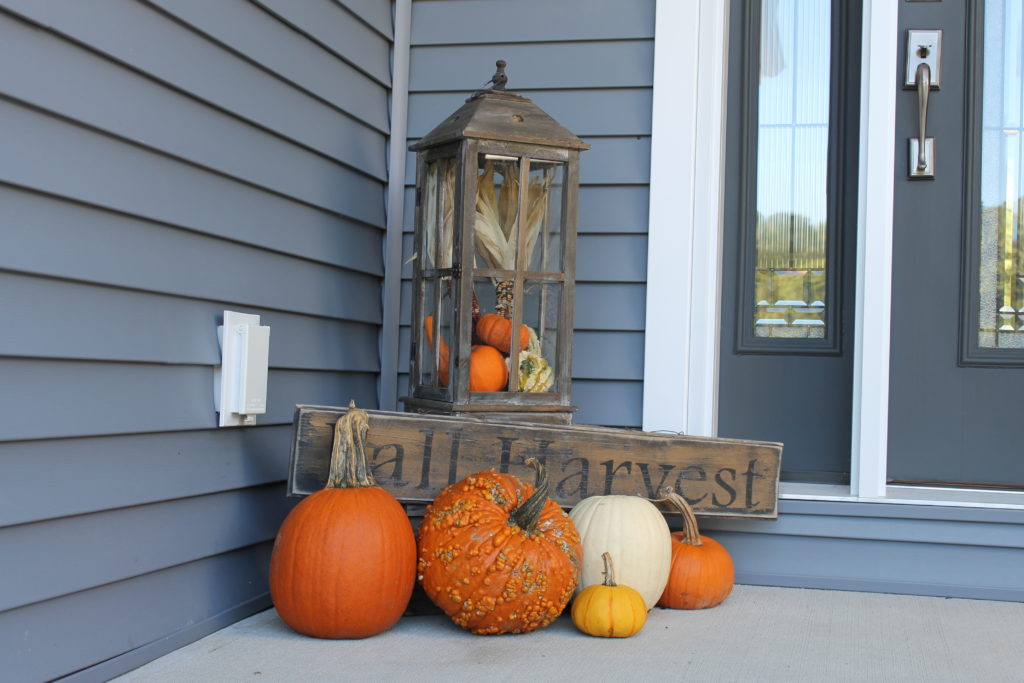 The pumpkins continue on the inside!  A wooden tray greets you on the foyer table with an assortment of gourds and mini cobs of corn that were spray painted gold for a hint of sparkle in the otherwise earthy pallet.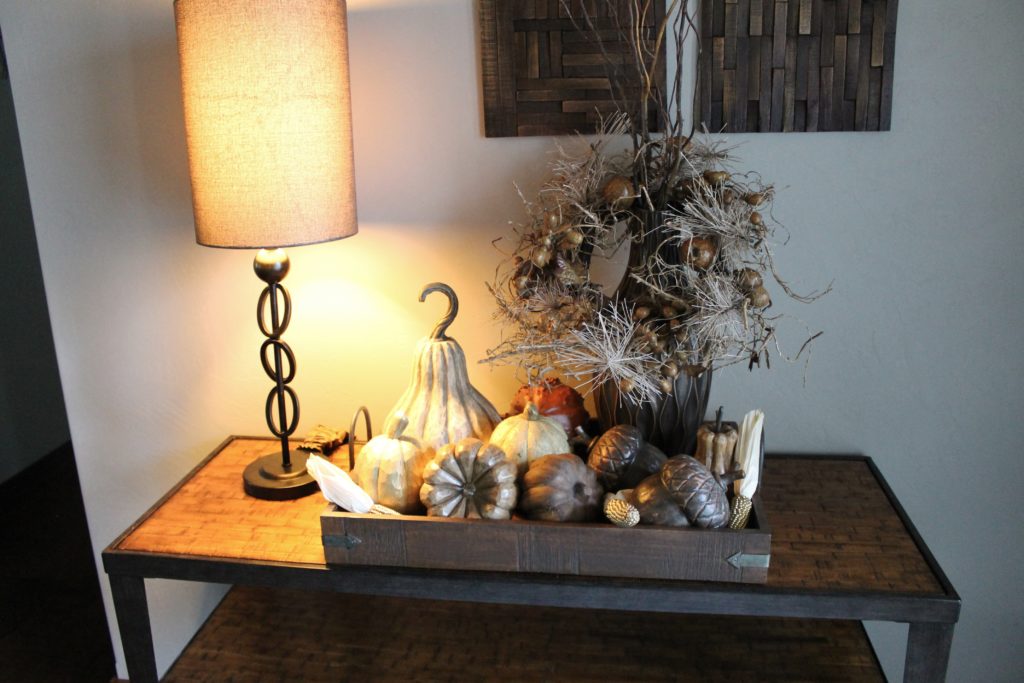 On to everyone's favorite gathering place at the Miller's-the kitchen- where very convincing faux gourds dress up the center of their awesome oversized island!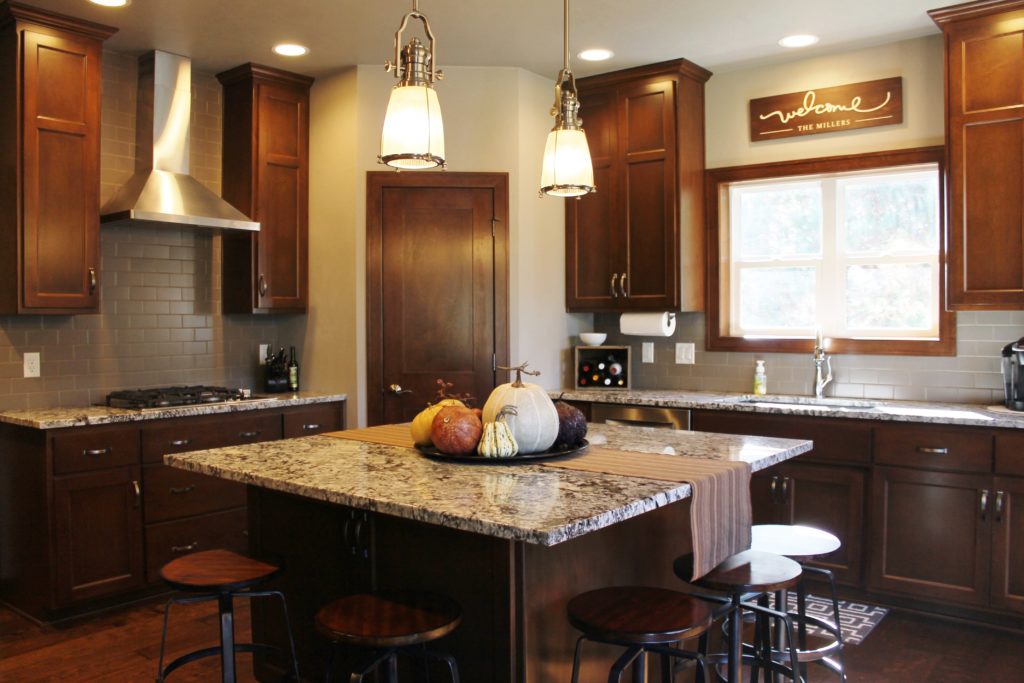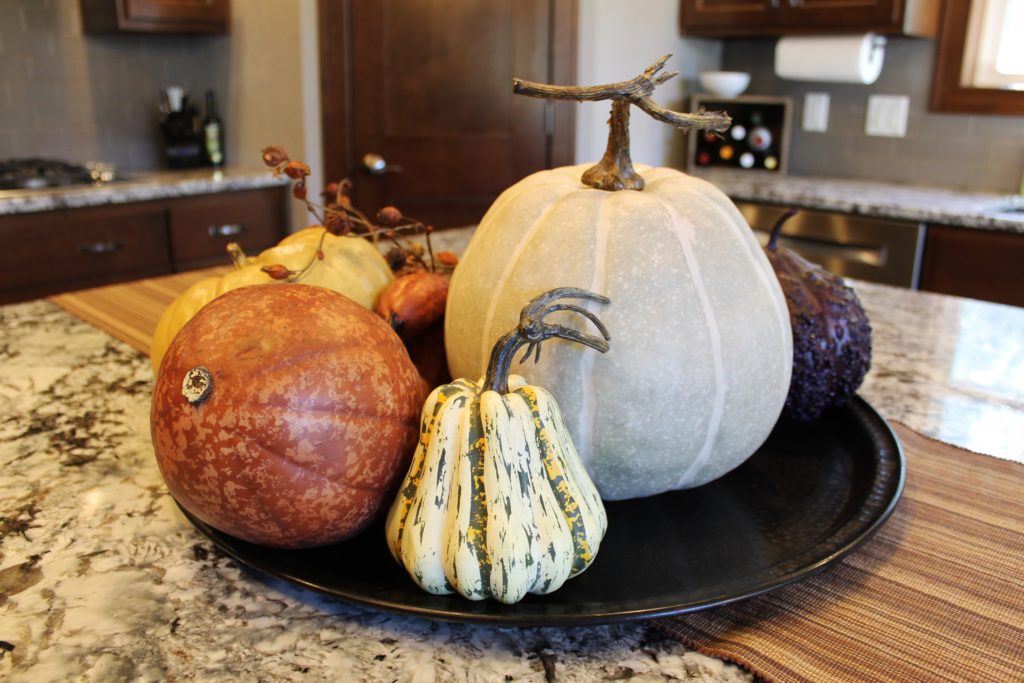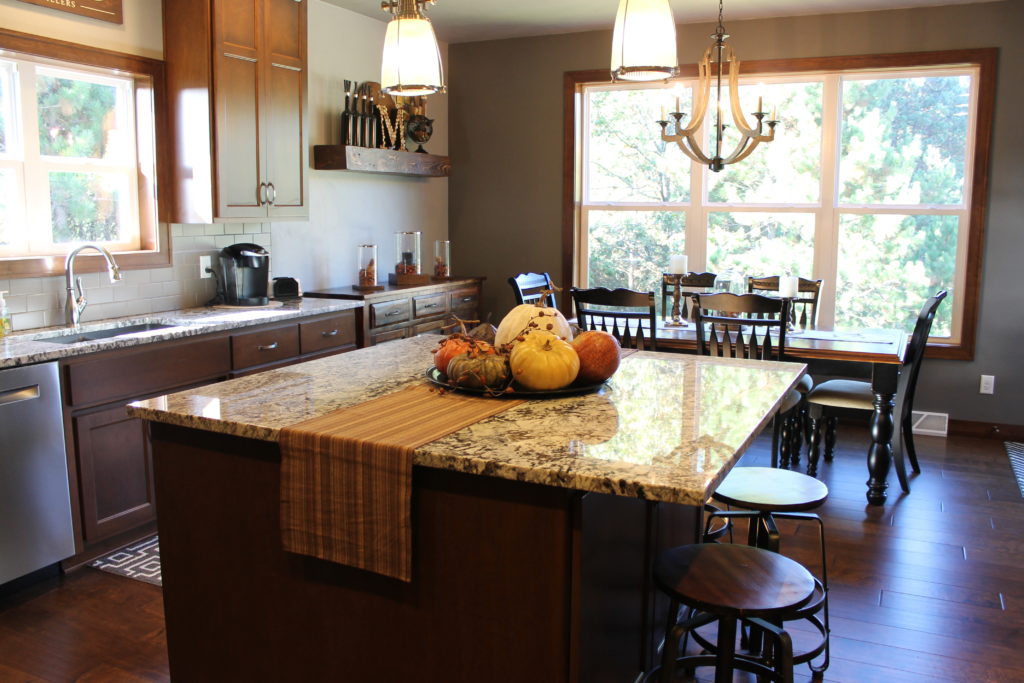 The dining table gets a touch of fall with a pumpkin embellished table runner, while pinecones and other fillers dress up the candle under the dome and the luminaries on the buffet.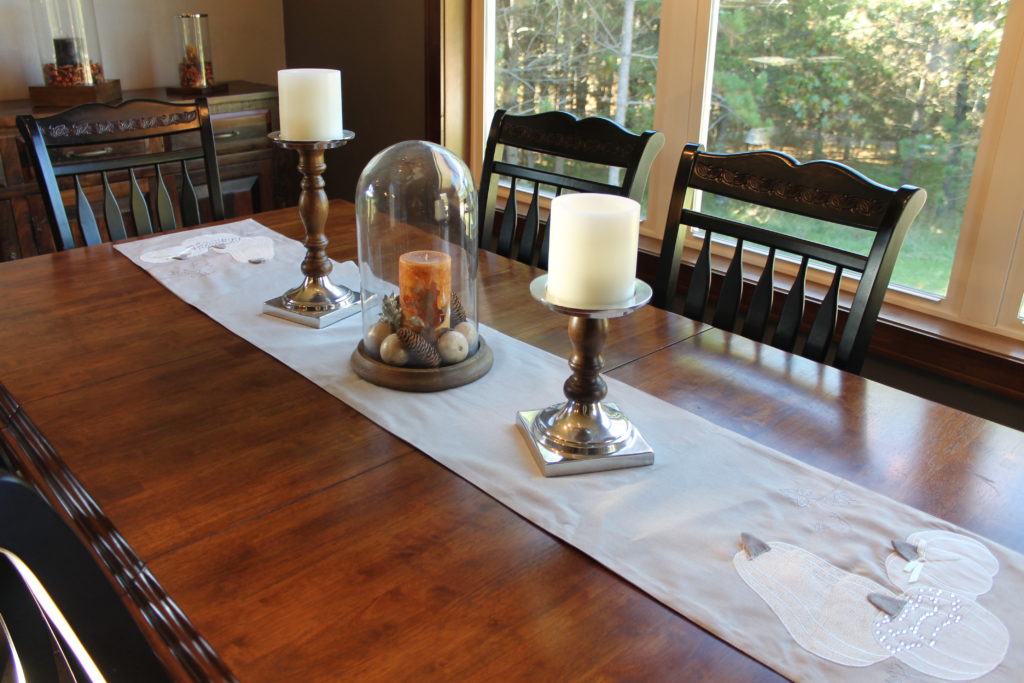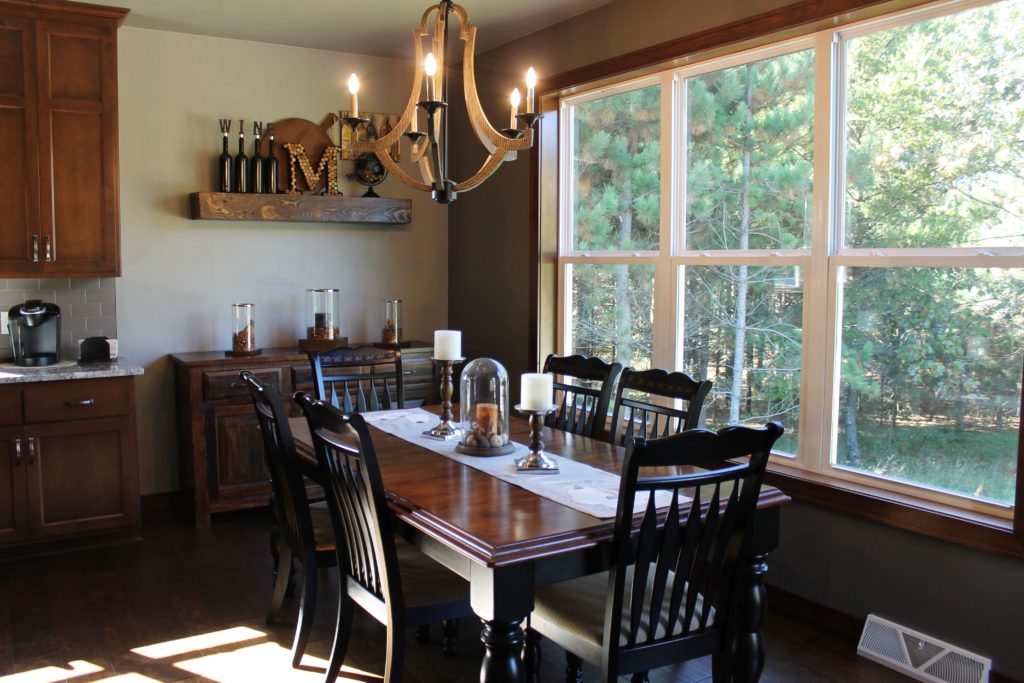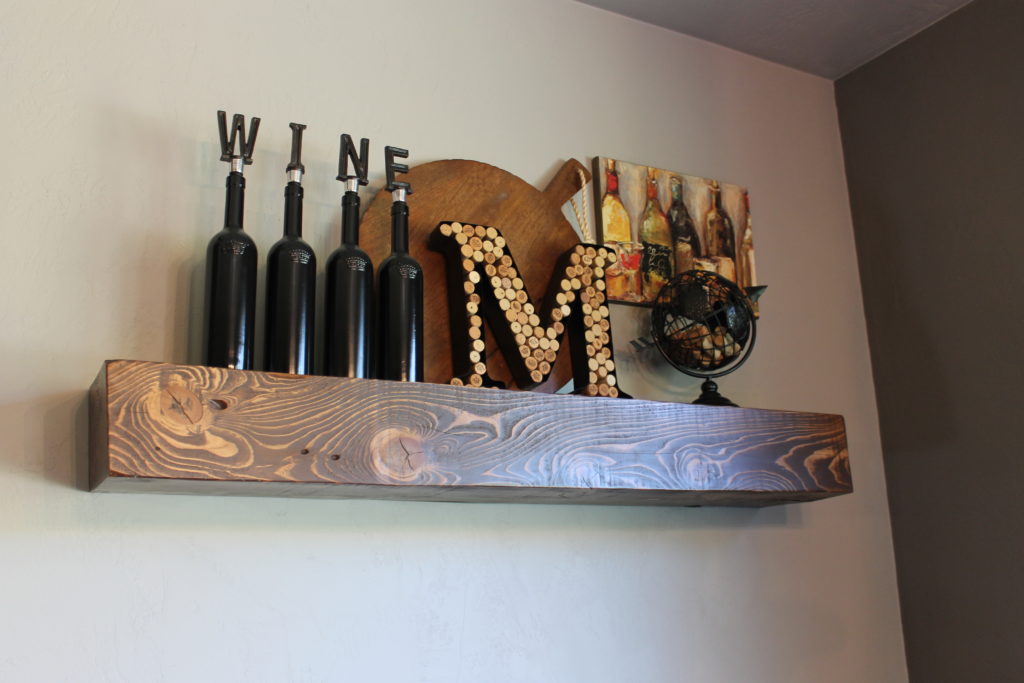 Even the living room area has just a hint of orange with these pumpkin pillows.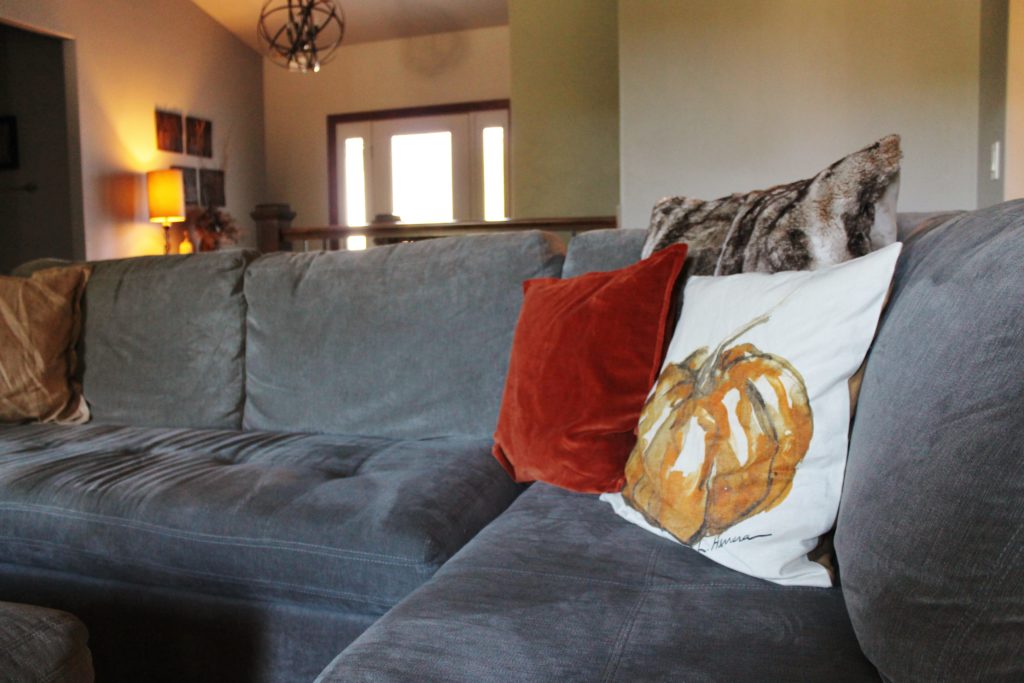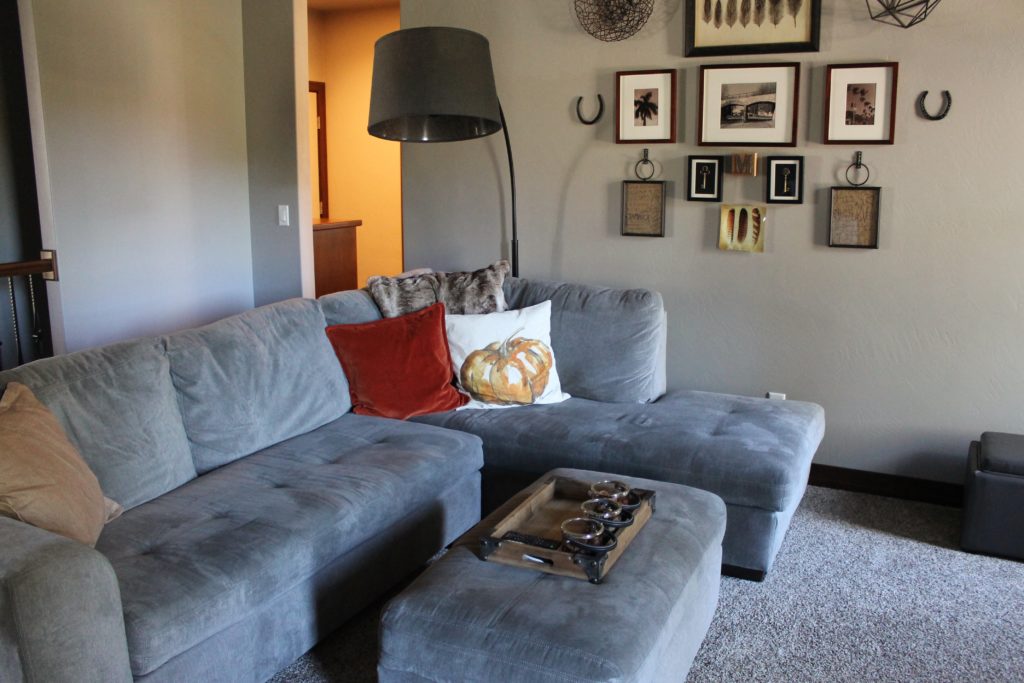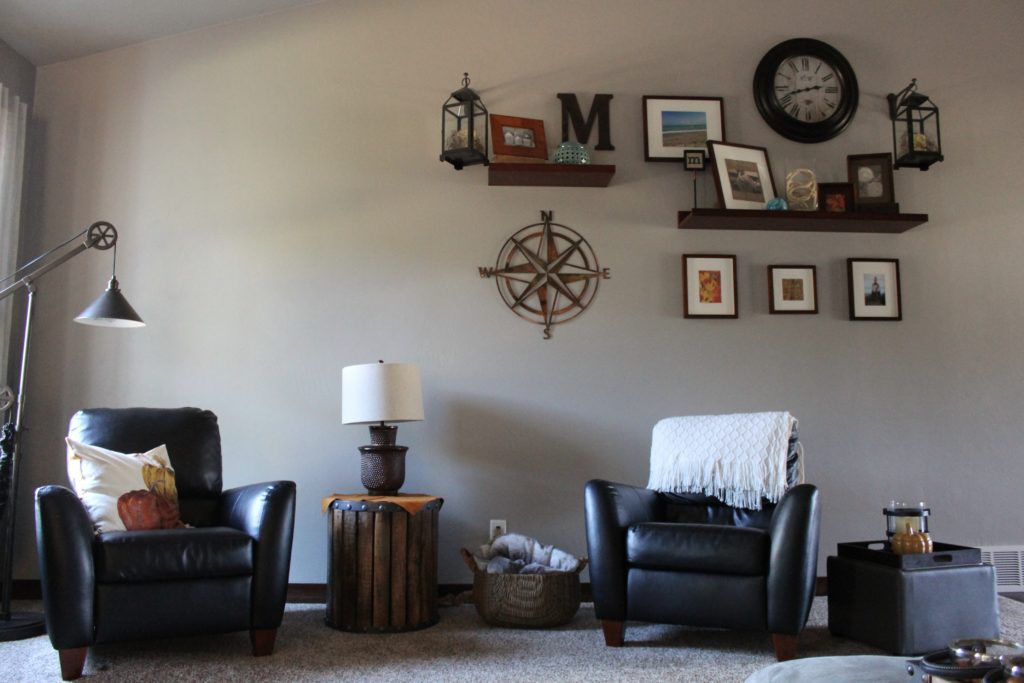 And finally- the amazing master suite, which we saw coming together back when I helped at a decorating party that went a little astray!  Finished to perfection and boasting just the right touch of fall!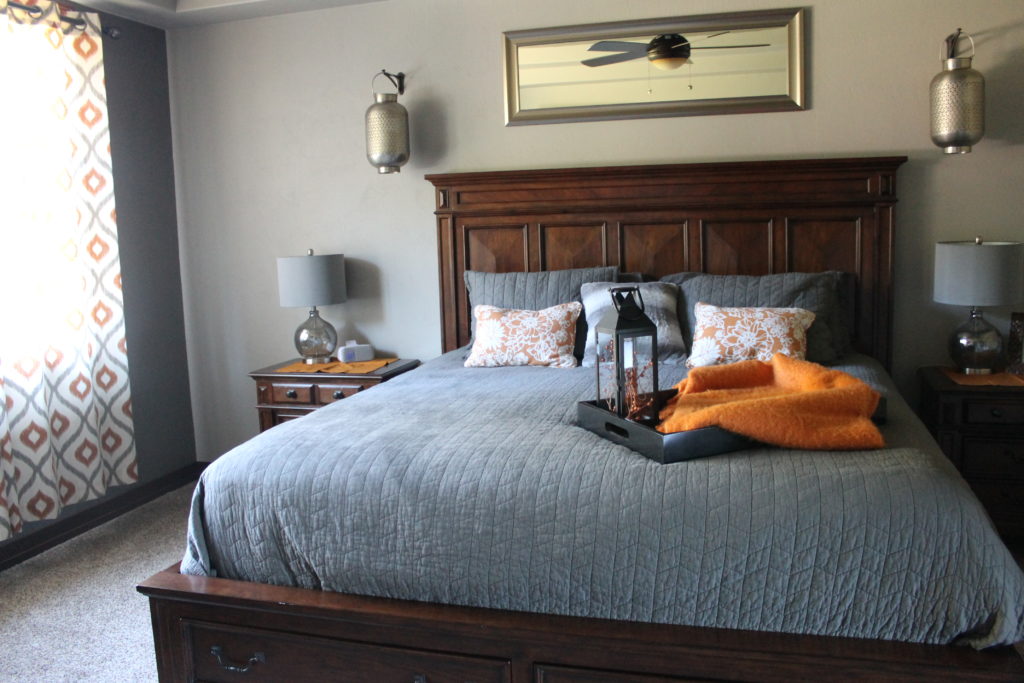 I love this idea of stuffing some twiggy orange berries into a lantern!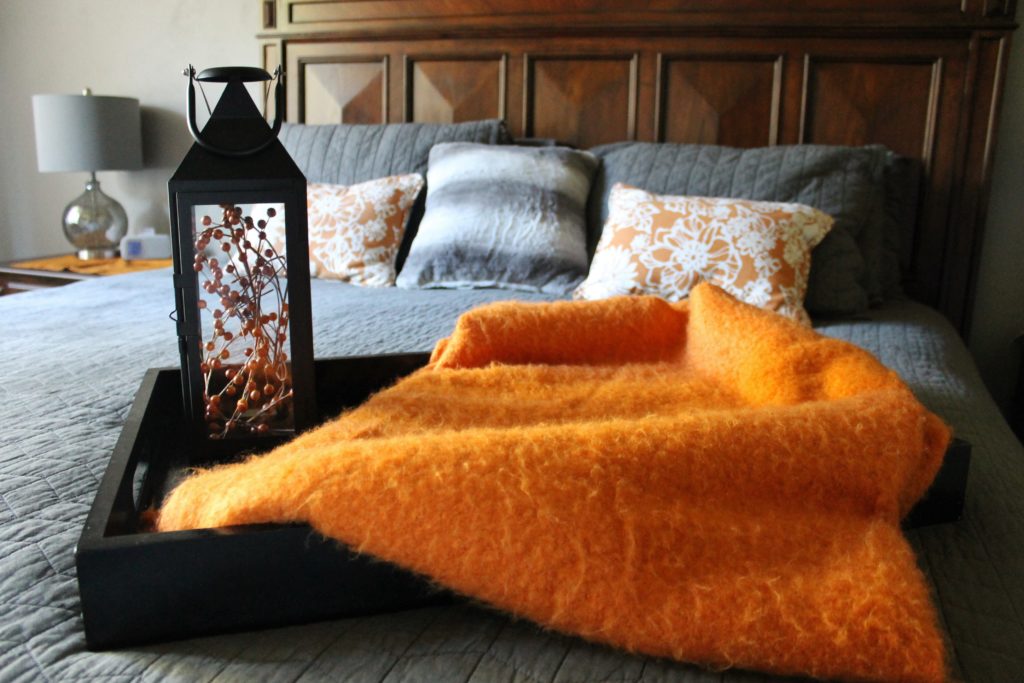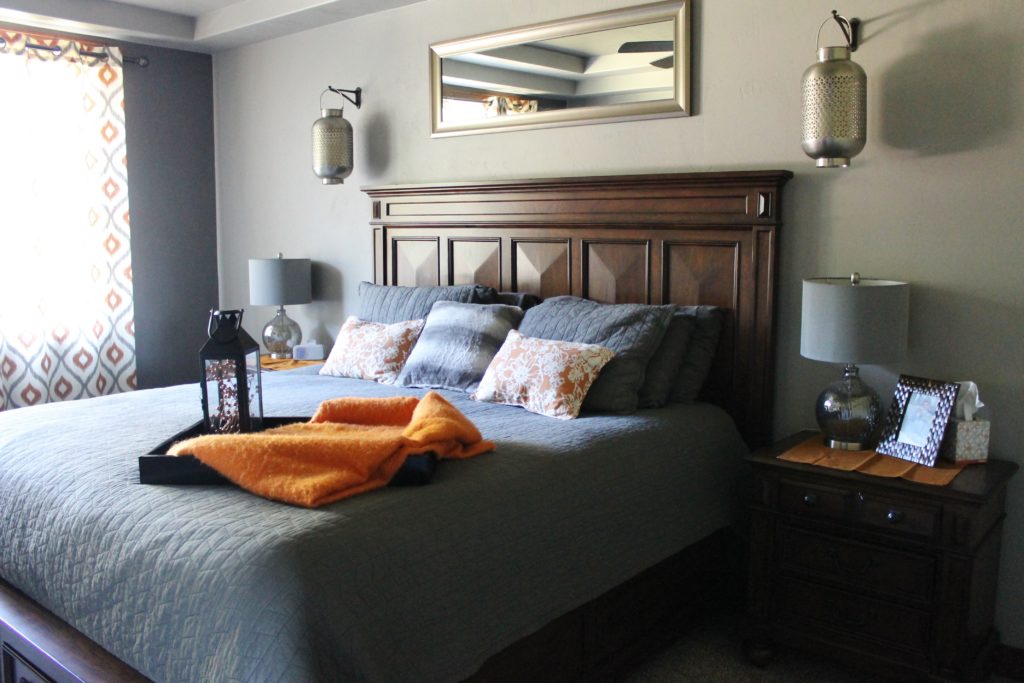 I hope this mini-fall tour of the Miller's house inspired you to put out a few pumpkins if you haven't already!
And Thanks to the Millers for always welcoming me into their home!
You Might Also Like: