There are many shades of gray.  50 perhaps.  But gray has remained a steady favorite in the decorating world lately.  I have noticed a much larger percent of exteriors featuring darker, richer gray color schemes.  Gray siding was the obvious choice for Matt & Tricia Miller, but what shade?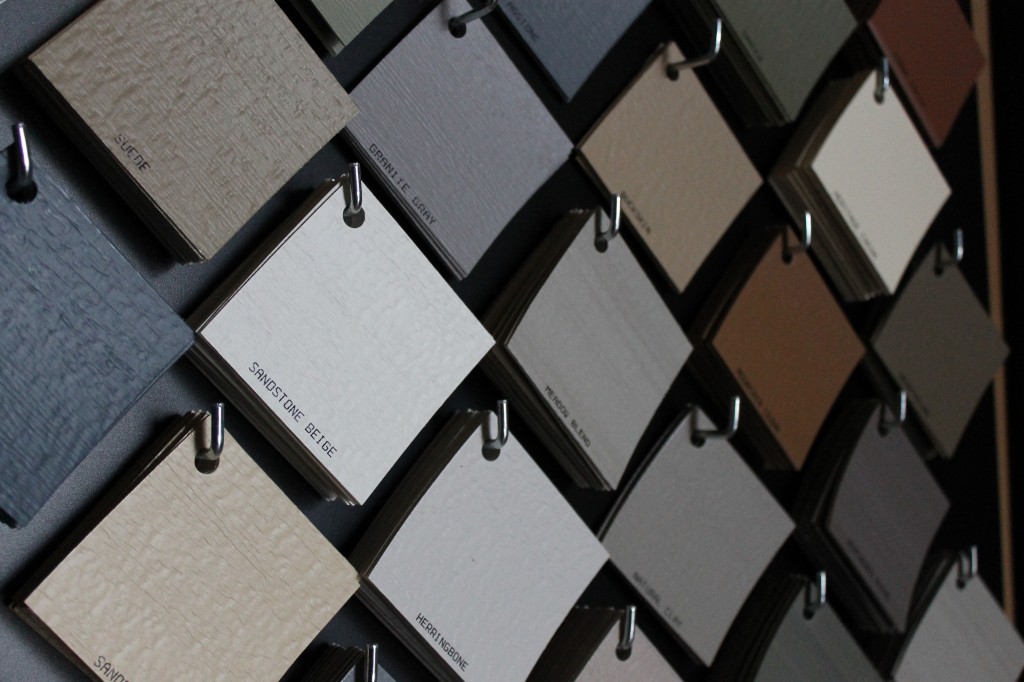 Some gray can be very green while others are more blue.  But keep in mind that when the dirt of your unfinished jobsite is gone and you have very real, very green grass reflecting up on it the blue or green undertone will come to attention even more.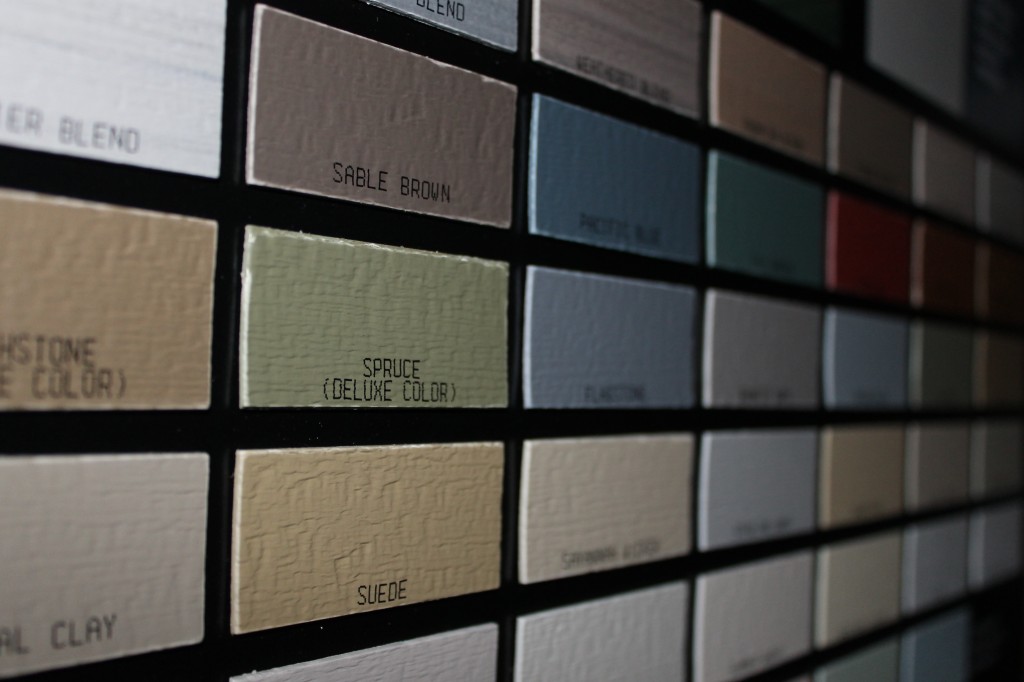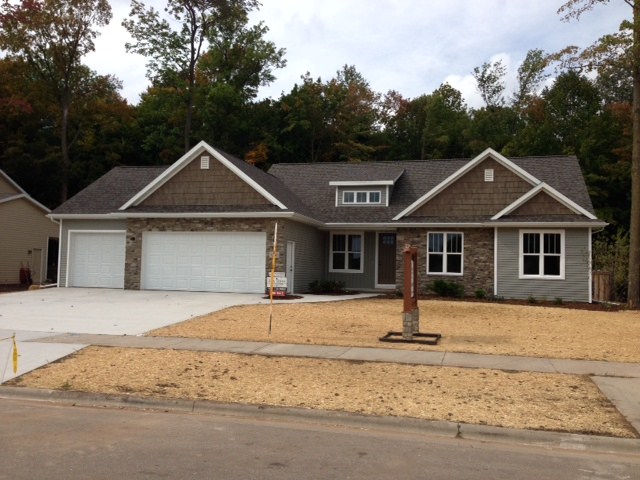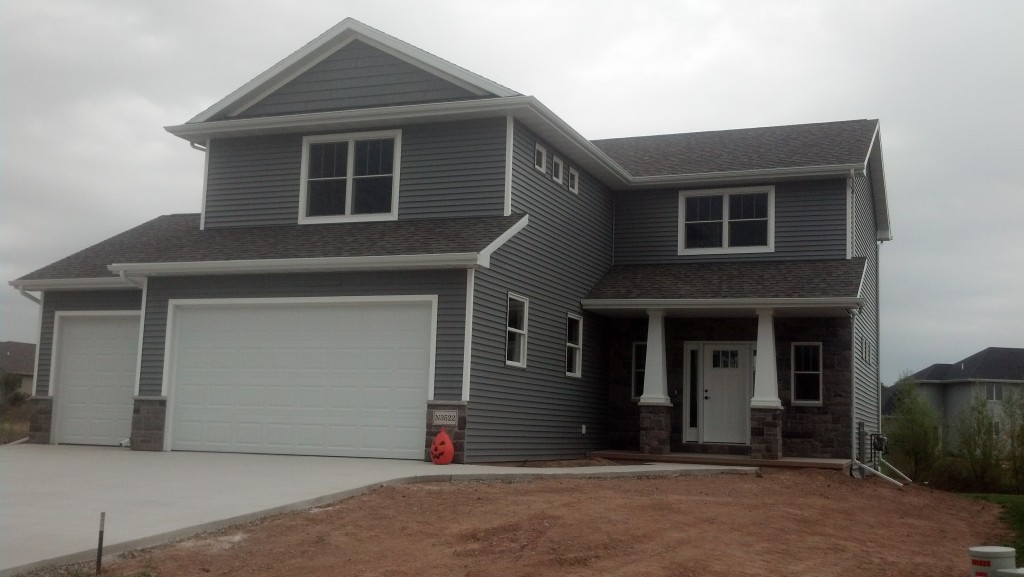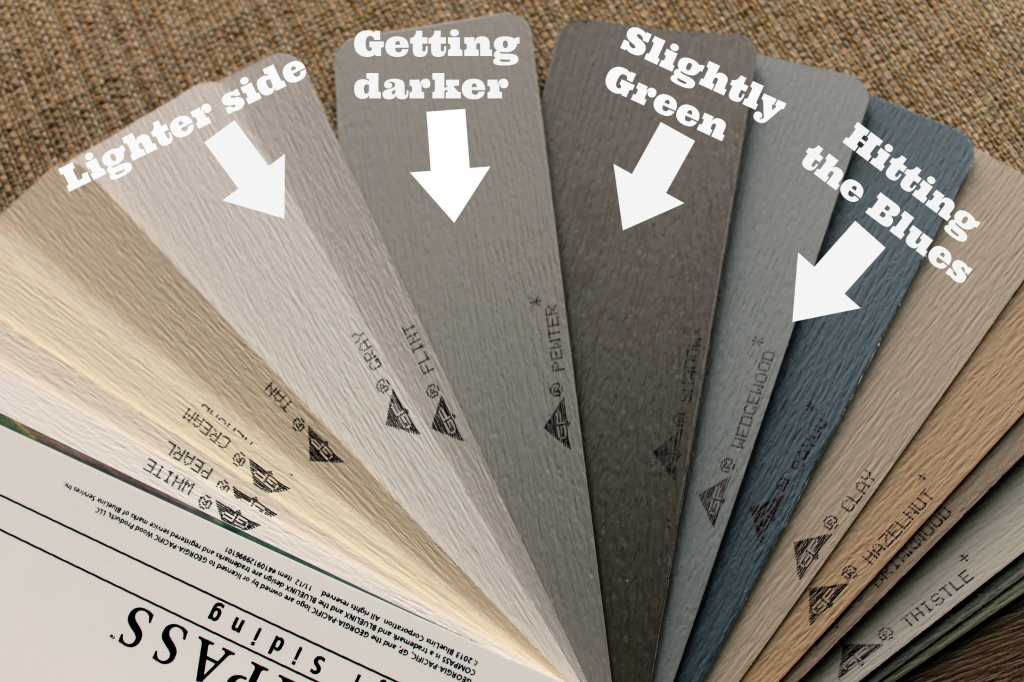 One thing is certain with gray, it looks very nice with white accents.  Consider white siding corners and white lineals around windows and an azec trim board between siding and shake in a sharp clean white.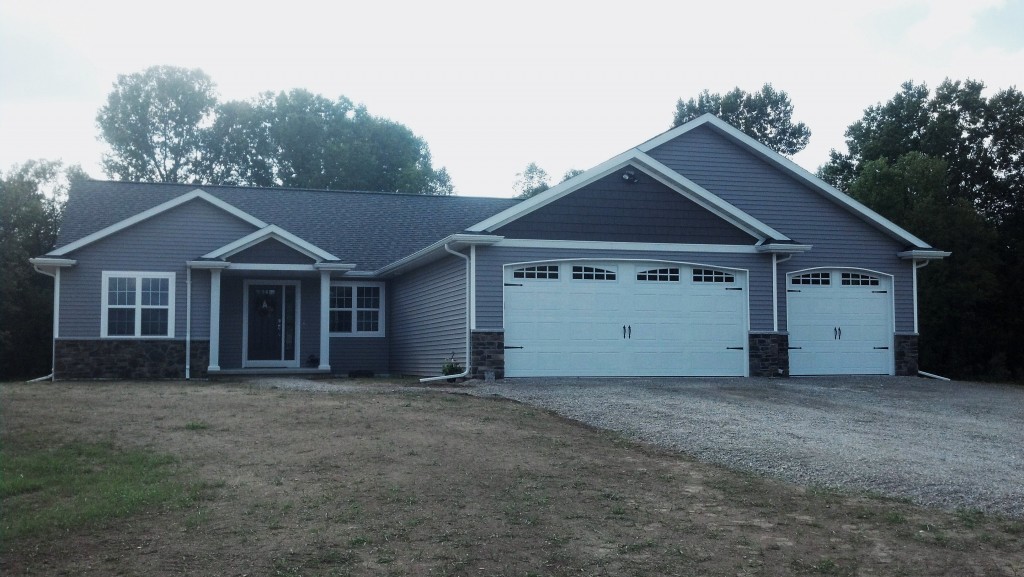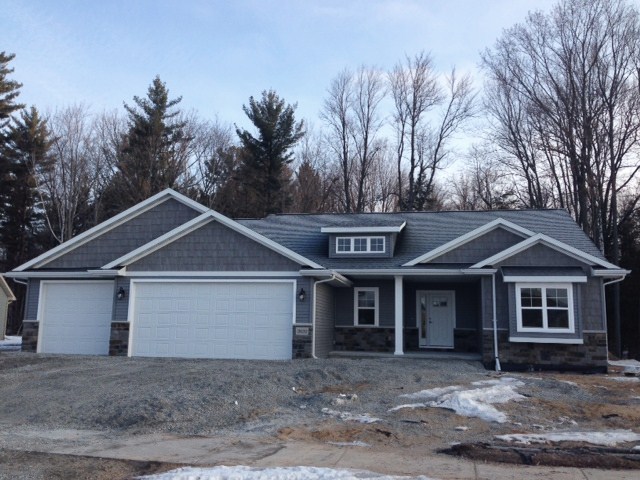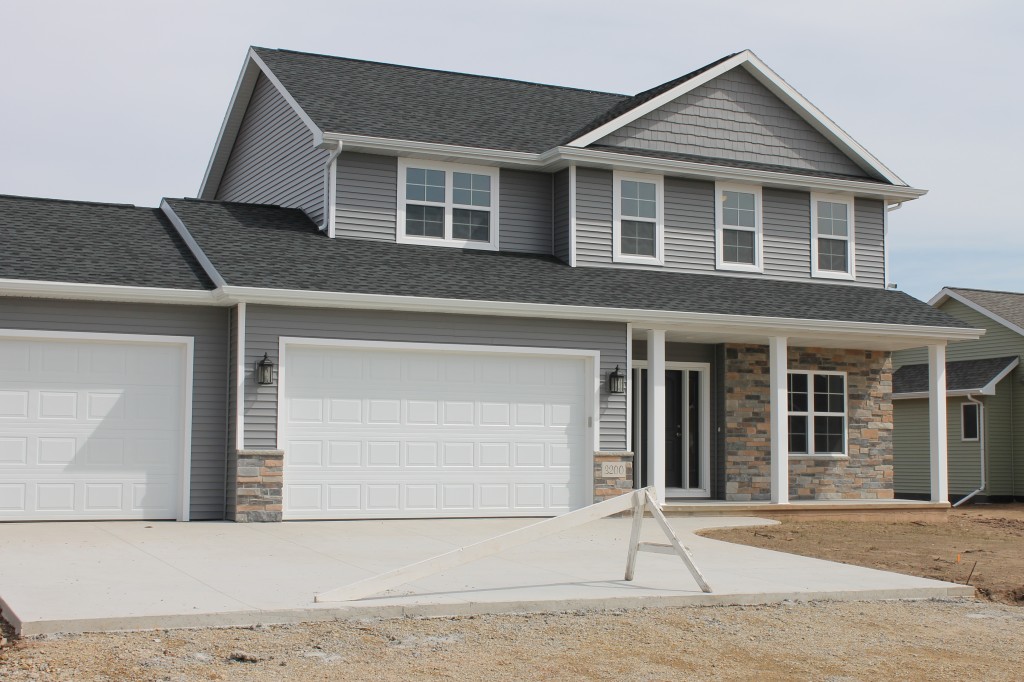 The Millers did not take this siding decision lightly, and they did not want a light gray shade.  The darker the better.  What did they select?  Well, progress on this house in the past two weeks has been awesome!  We've seen the once framed outline of a home go from this: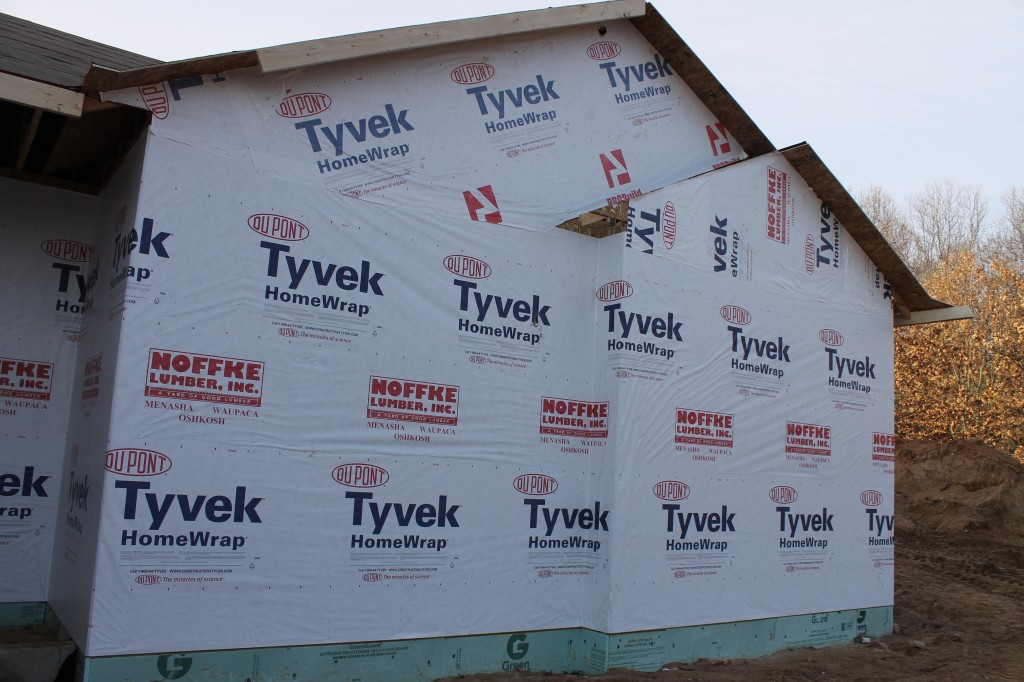 To this: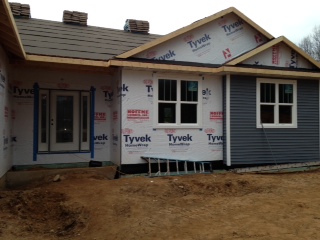 And this opening: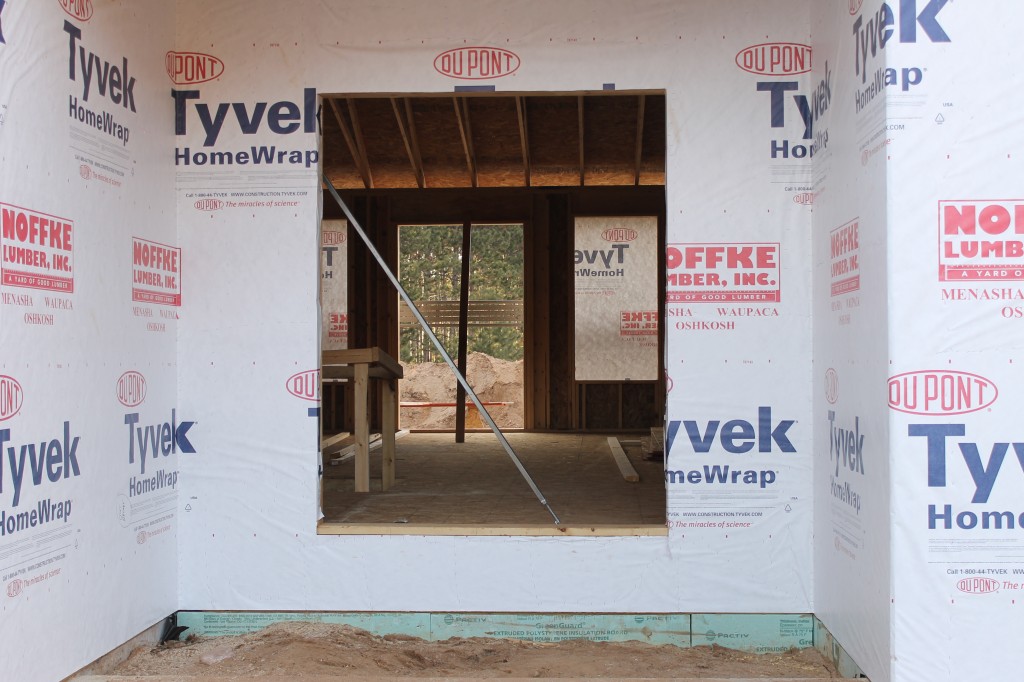 Get filled with this stunning door: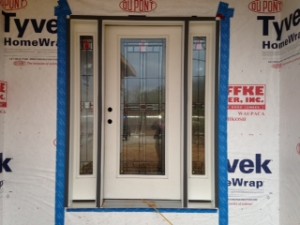 They picked a deep blue-grey color that fits in with the natural wooded setting of their lot.  Notice the white windows and white corners accent the deep shade of this vinyl siding by Certainteed.
Siding continues on the back of the house…

And as you can see the shingles are waiting to be installed in these pictures as the bundles hang out on the roof.
The next time we check in, we should see the roofing material installed and take a peek at the interior progress.  Everything inside has been in full swing!  They finished plastering and spraying out the main paint color.  Matt & Tricia have picked a few fun accent walls to paint themselves that they are tackling this weekend.  I can't wait to see how they turn out!  You'll have to stay tuned for that!  We'll also review the front door color.
Our inspiration: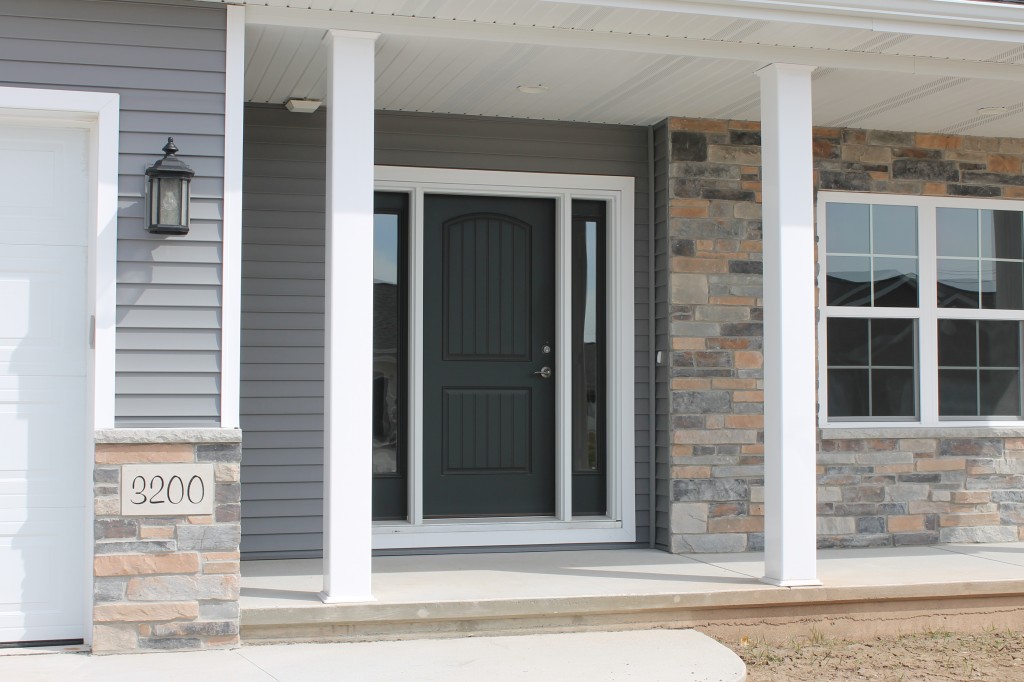 And maybe take a look into some of the stone selections we considered along the way to creating the perfect curb appeal for Turkey Trail!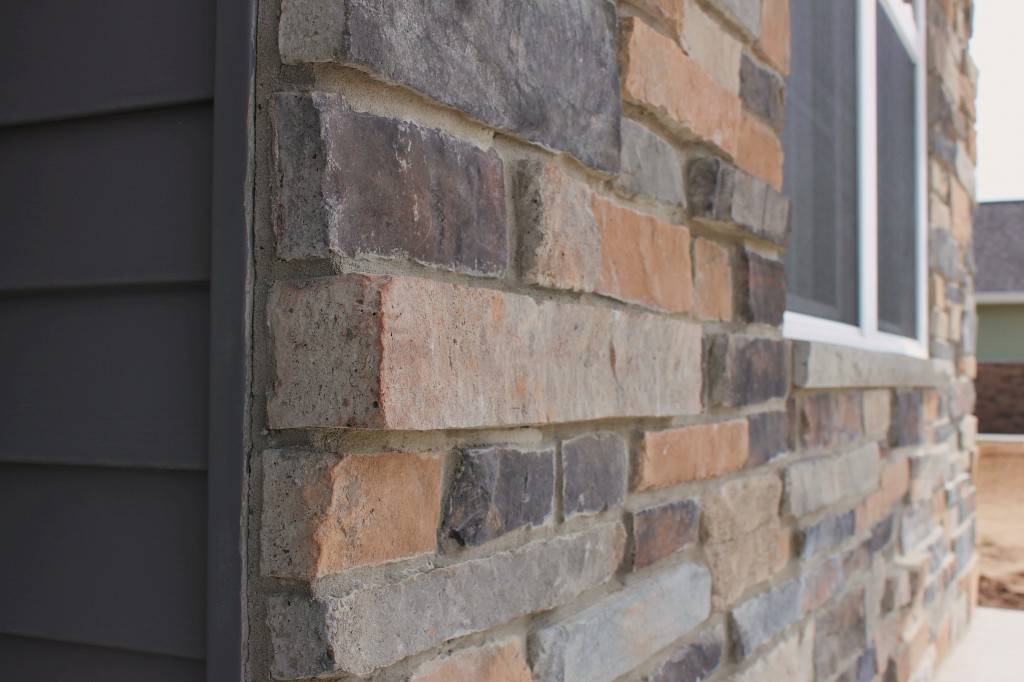 The first impression of the Miller's home will definitely be a lasting one!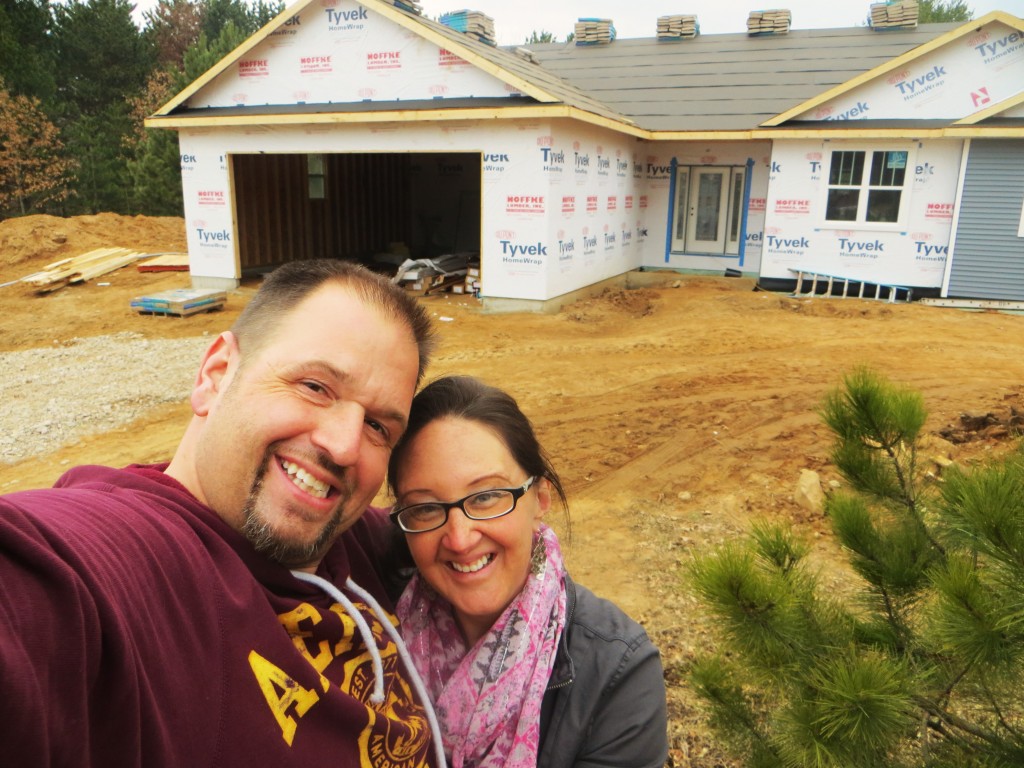 Just don't ask Tricia when she's installing the planter boxes! 🙂
You Might Also Like: