My Top 10 Favorite Features of the Miller's New Home: A one-year review!
Last June I eluded that a Top 10 Favorite Things post was in the future for my favorite client's MDH build in Amherst.  To celebrate the Miller's one-year anniversary on Turkey Trail I thought I would make good on this promise.  Better late than never!
So without further adieux here are my Top Ten Favorite Features of the Miller's new Home-
#10  The road to Turkey Trail
Now:  Here is the beautiful canopy of oak trees that greet you-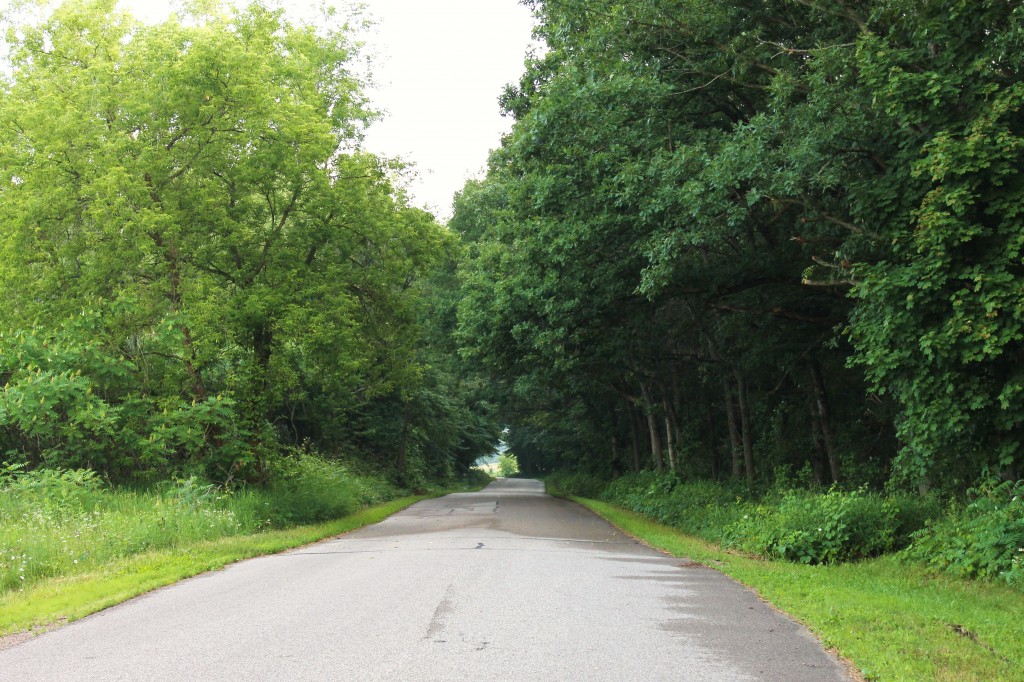 Before:  When we met them the road was a little different-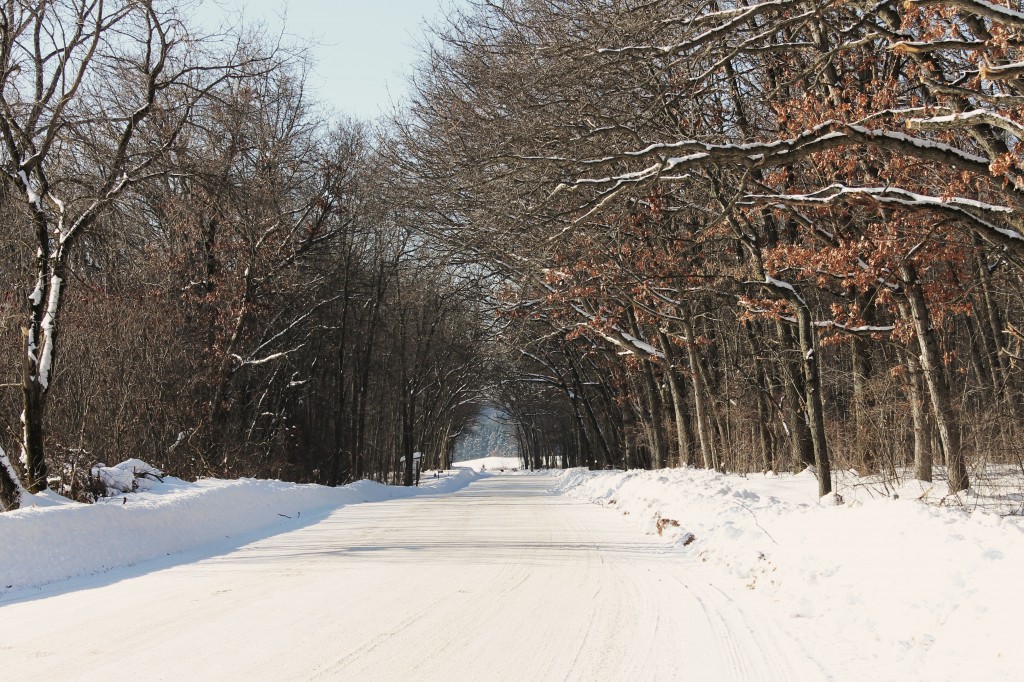 #9 The night lights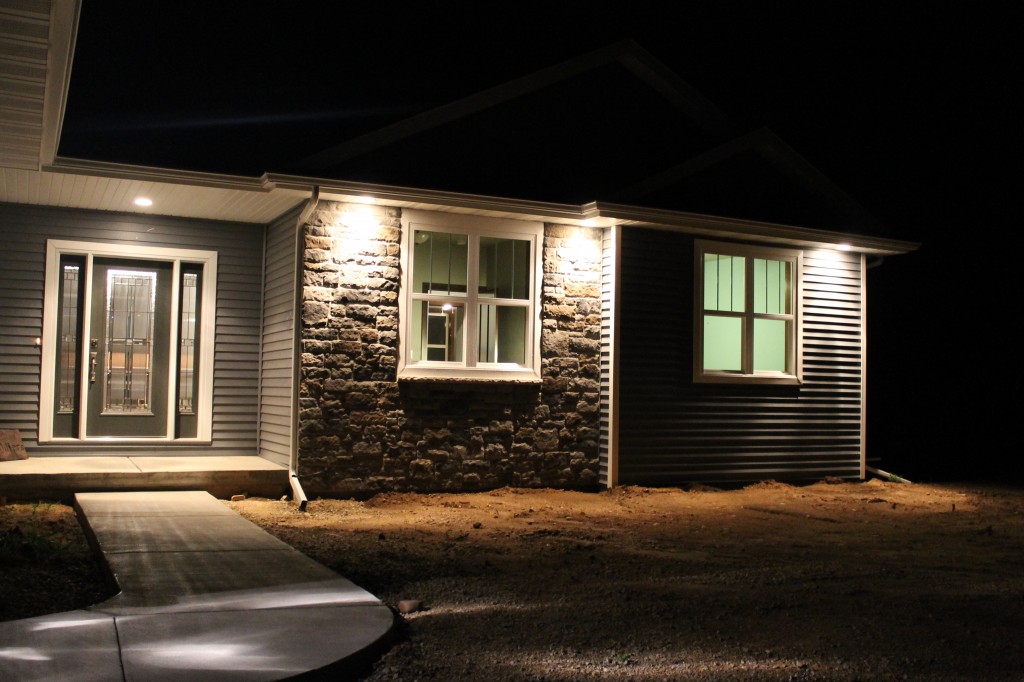 #8 The custom décor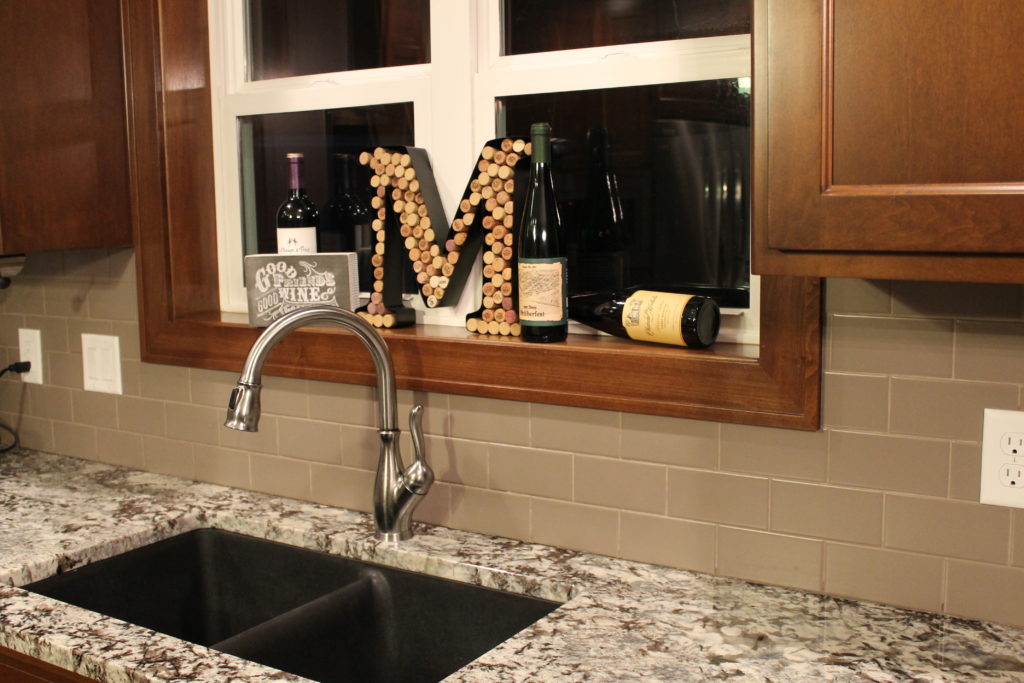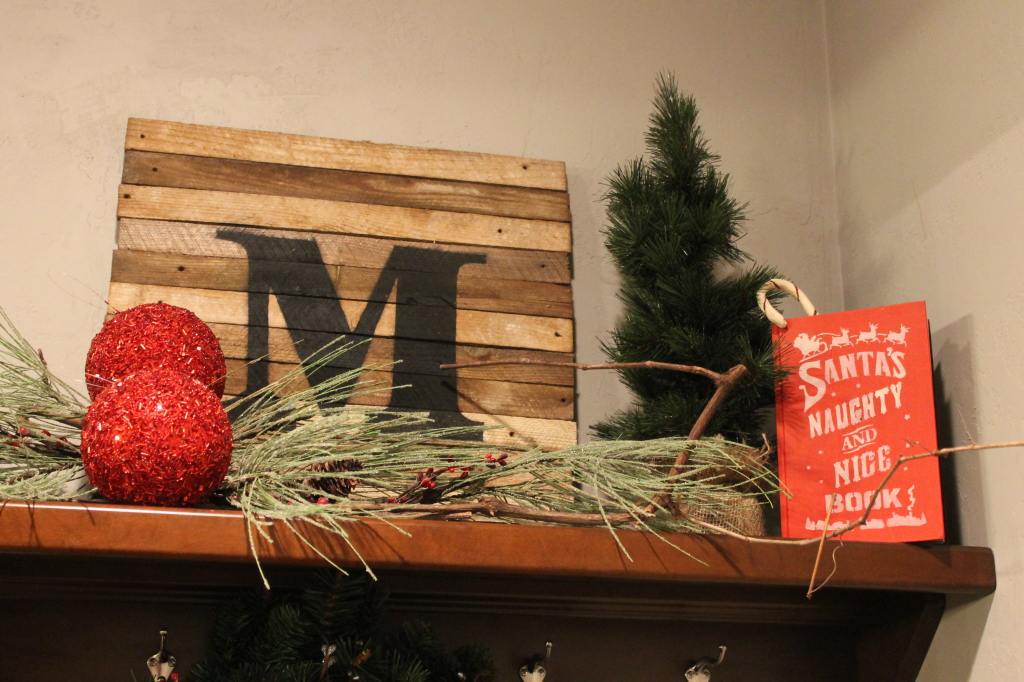 The Miller's continue to monogram away in their home- as proud of their "M" as I was when I named this series and created this one-of-a-kind custom housewarming gift.
How to make a Housewarming Gift out of Lath
#7 The warm woods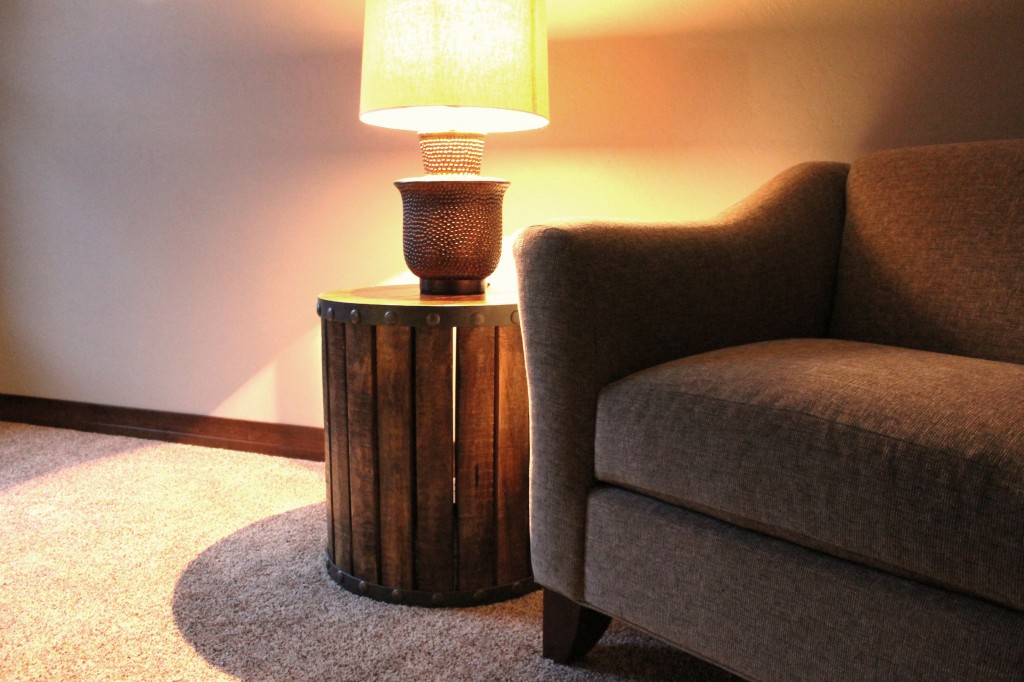 With a darker stain choice and a gray color scheme, one might assume that things would take on a cooler feel, but the incorporation of warm woods throughout the house like this barrel table and these kitchen stools creates a great play on texture and tone to keep things feeling comfy and inviting!
#6 The custom lighting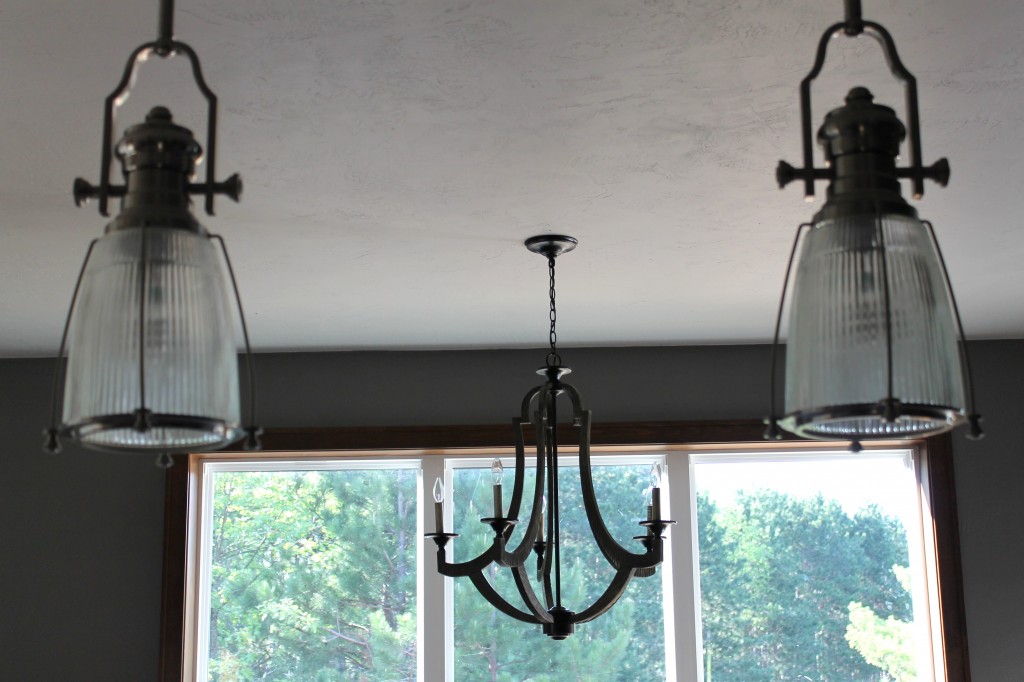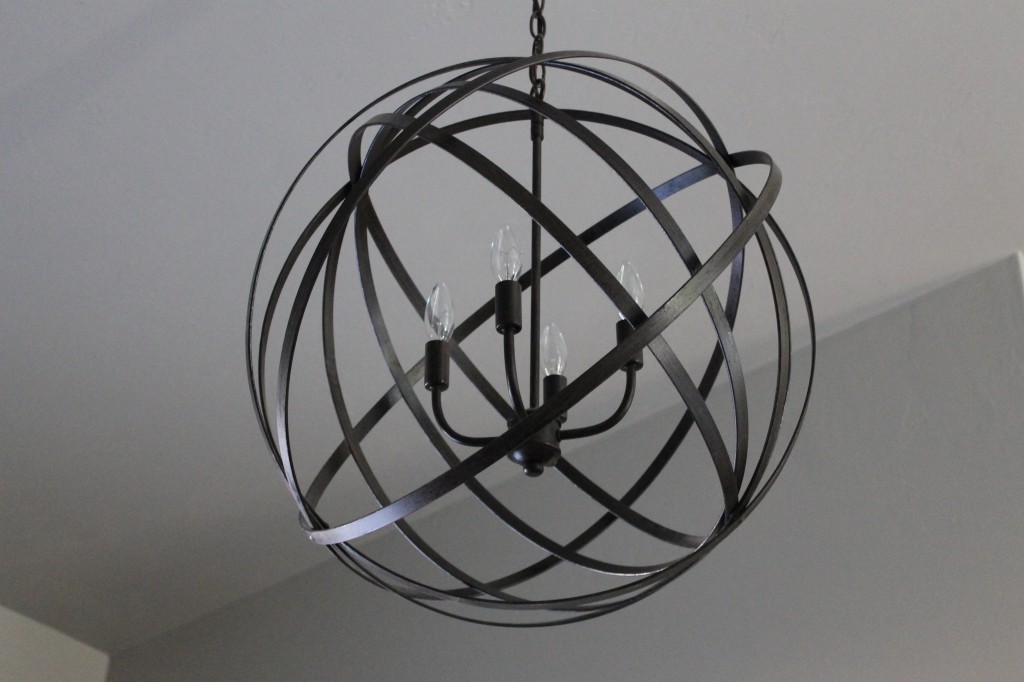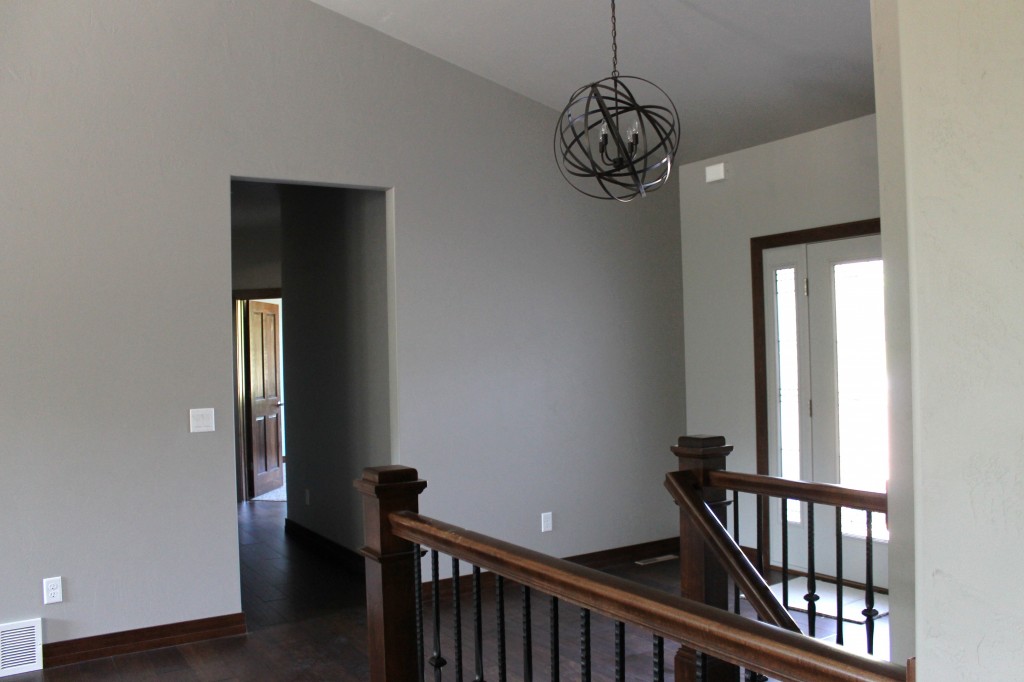 Check out all their Custom Lighting Choices!
#5 The back yard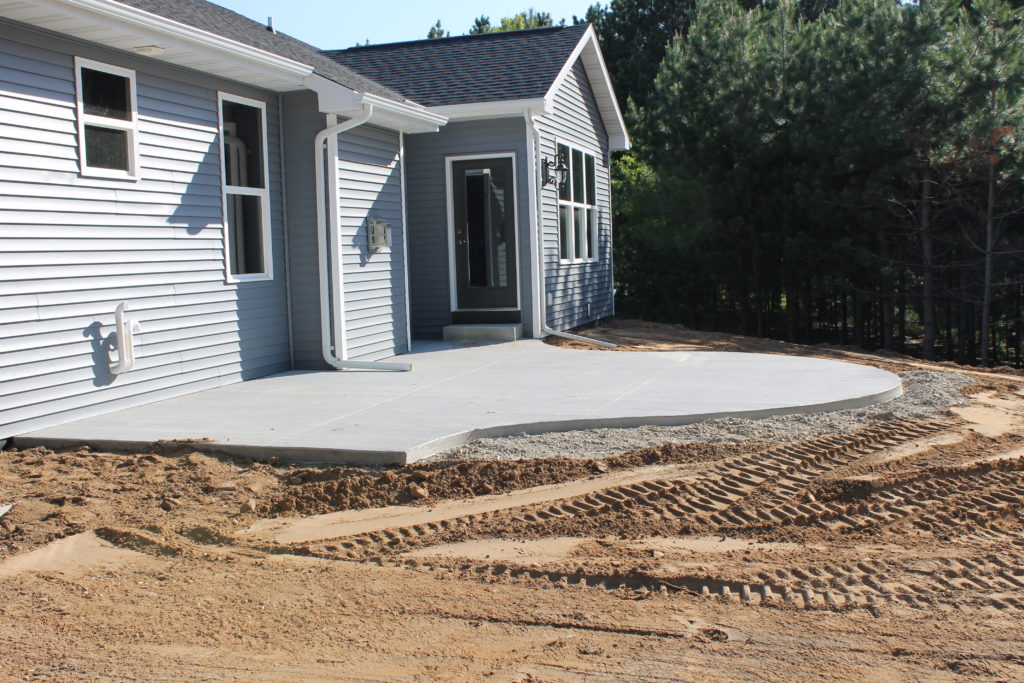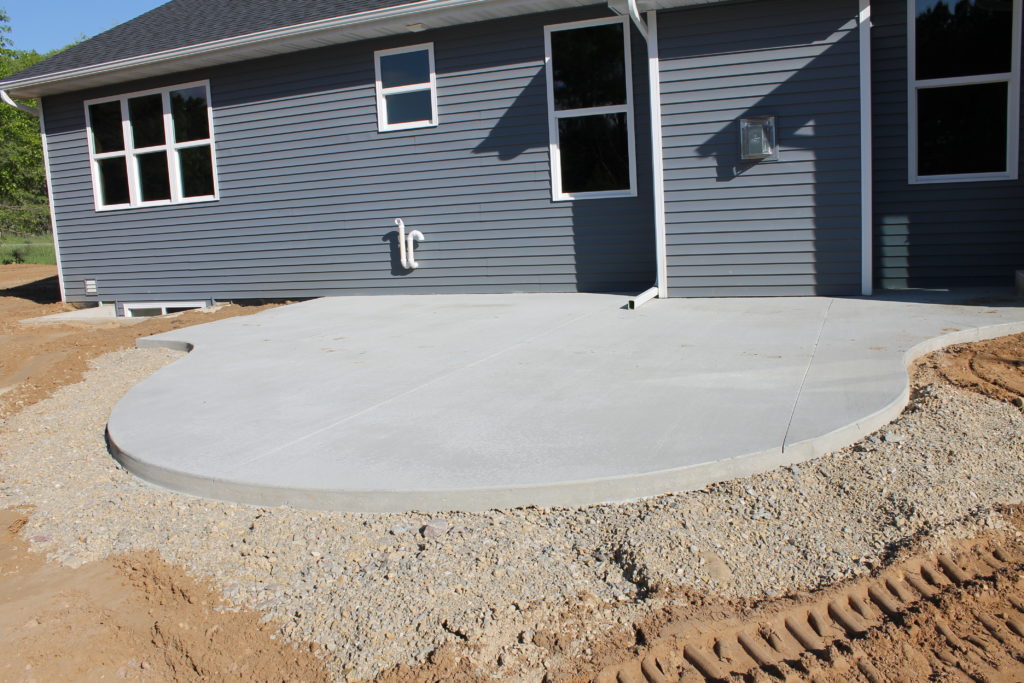 #4 The copper sink in the guest bath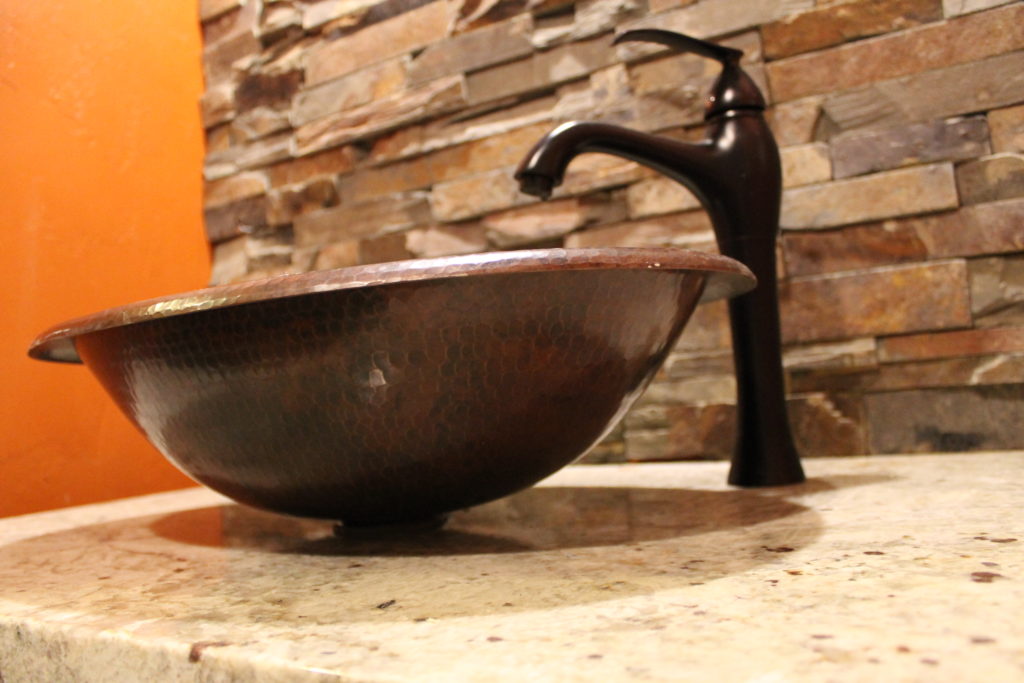 This entire guest bath is the perfect combination of daring and unique.  A fun orange accent color, stone wall and copper vessel bowl sink makes this an easy favorite from their build!
#3 The tile shower
From start: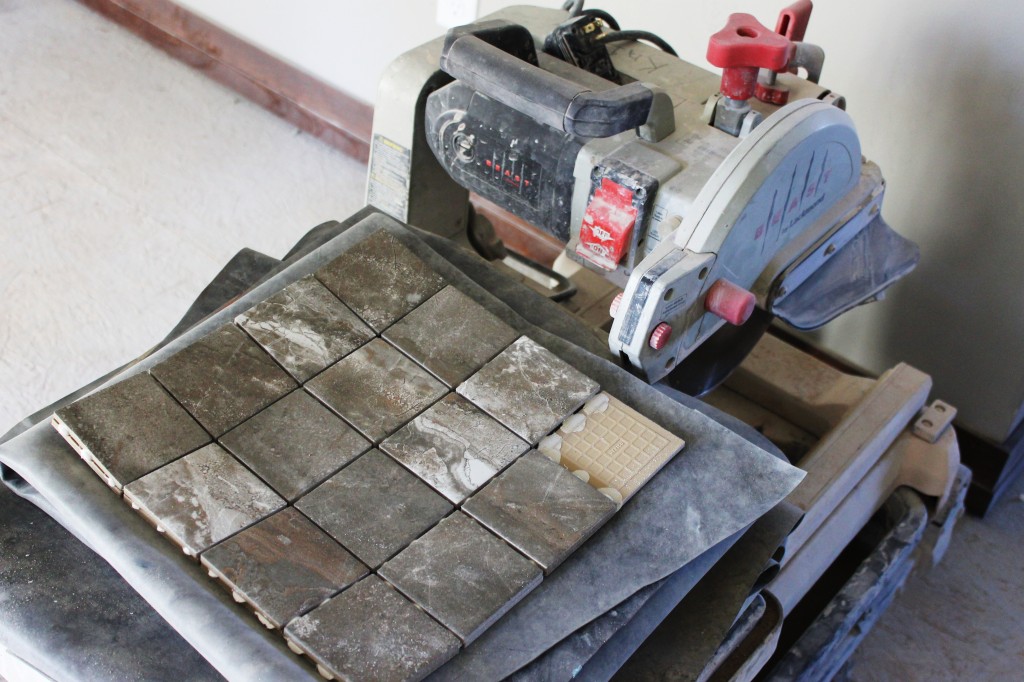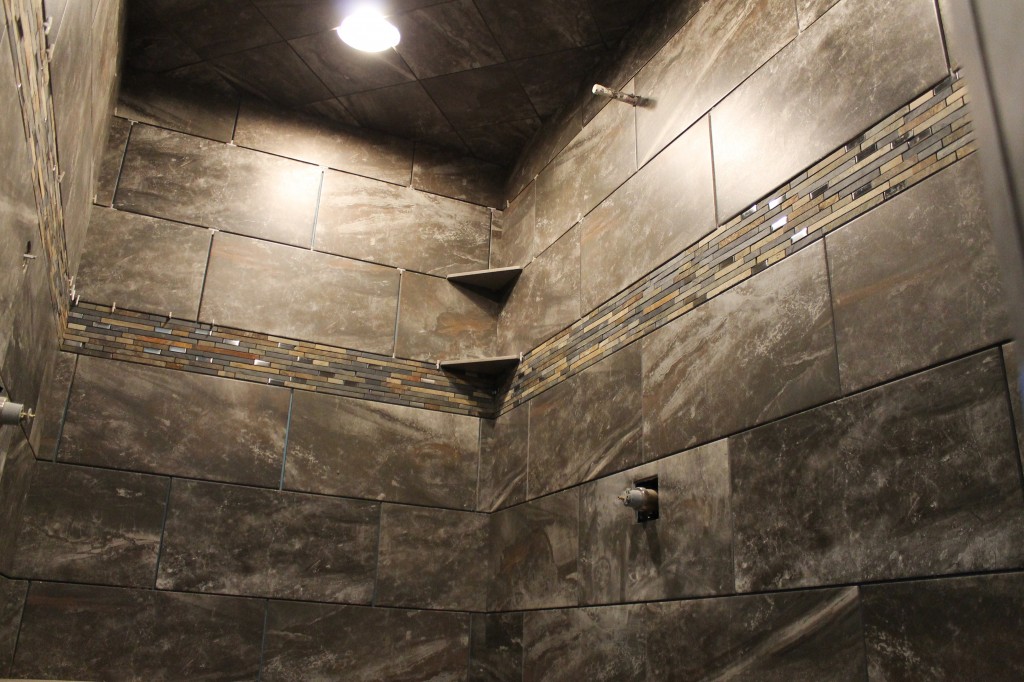 To finished: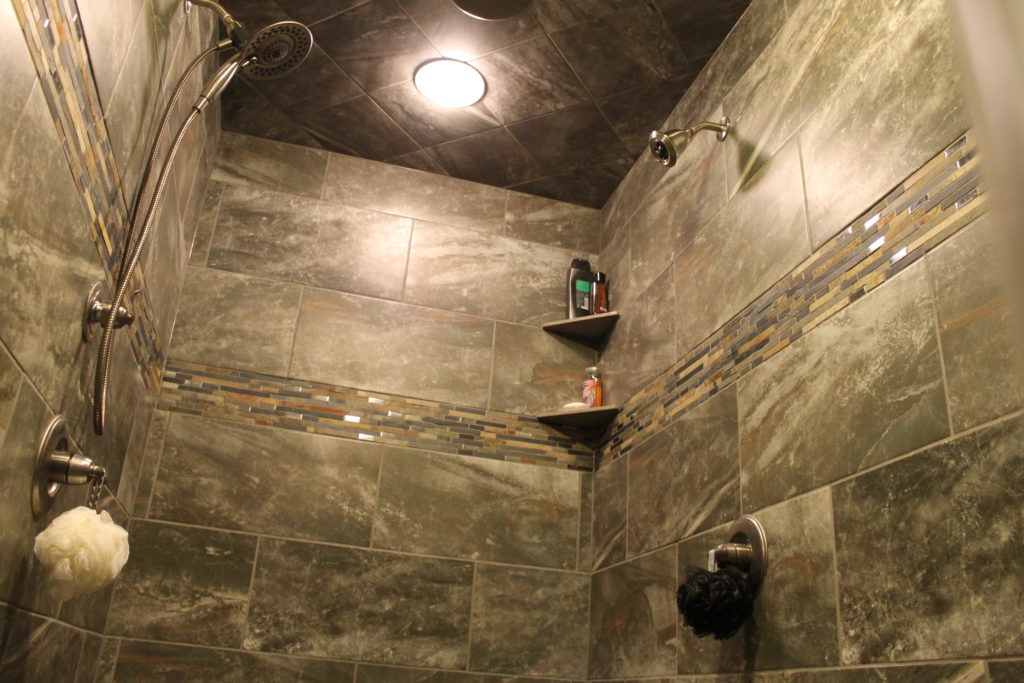 Remember earlier this year when everyone was doing their Ice Bucket Challenges?  Tricia made everyone jealous by doing hers right inside her impressive spa shower-cave!
#2 These magazines that greet you at the front door-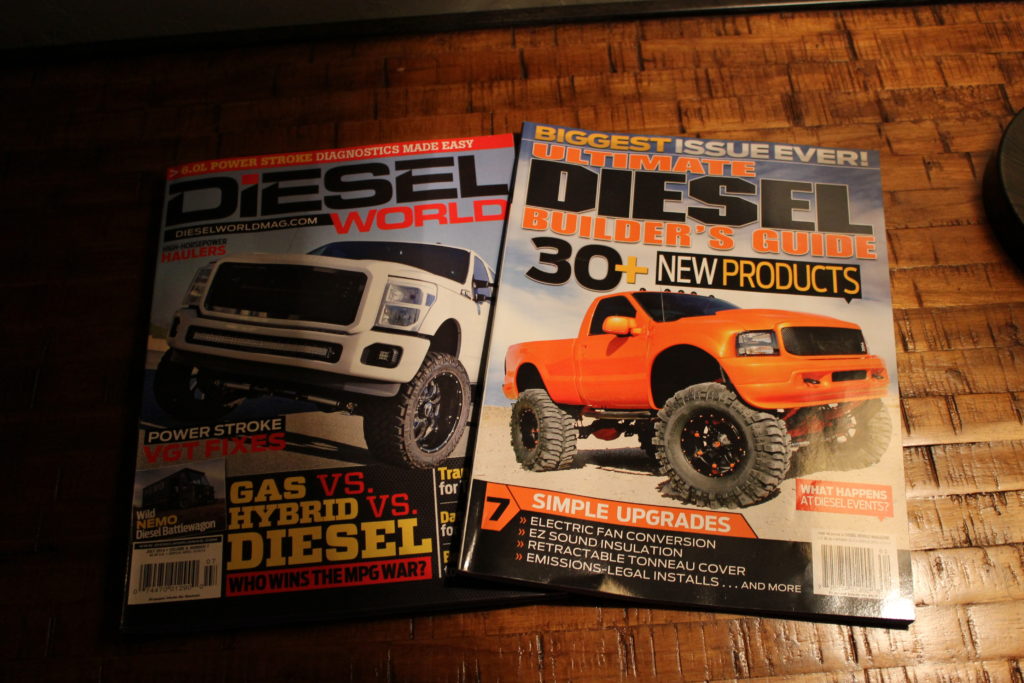 If you know the Millers, then you know why this one is on the list!
And finally- drum roll please-
#1 The kitchen
You guessed it!  From the granite to the subway tile backsplash to the fact that this kitchen is always stocked with snacks!  I love the Miller's kitchen!  It was the thing that sold them on this plan from the beginning!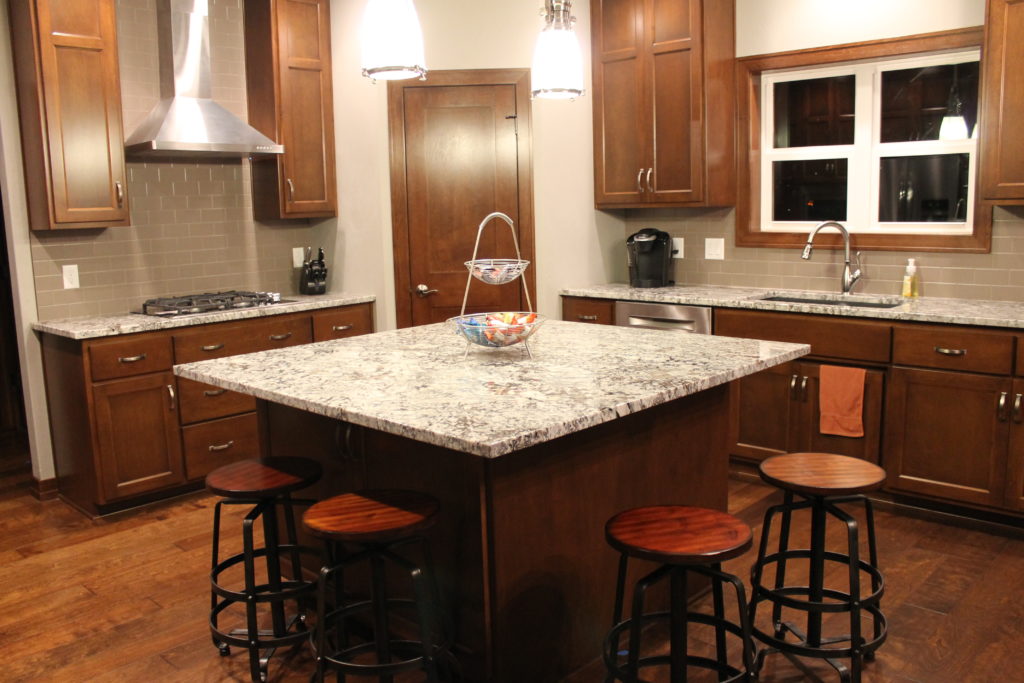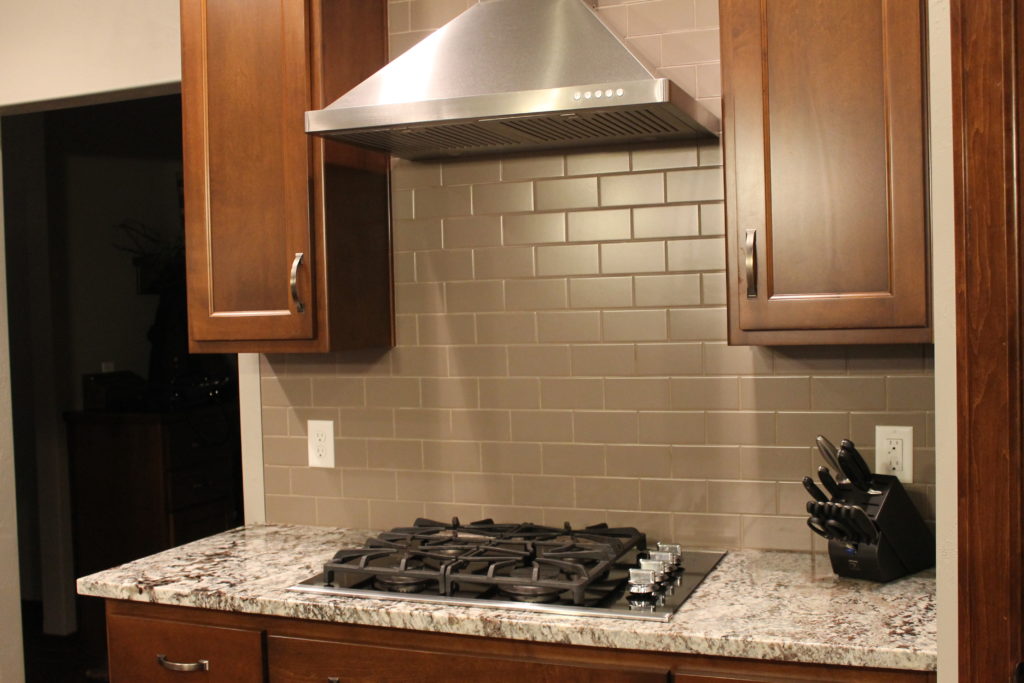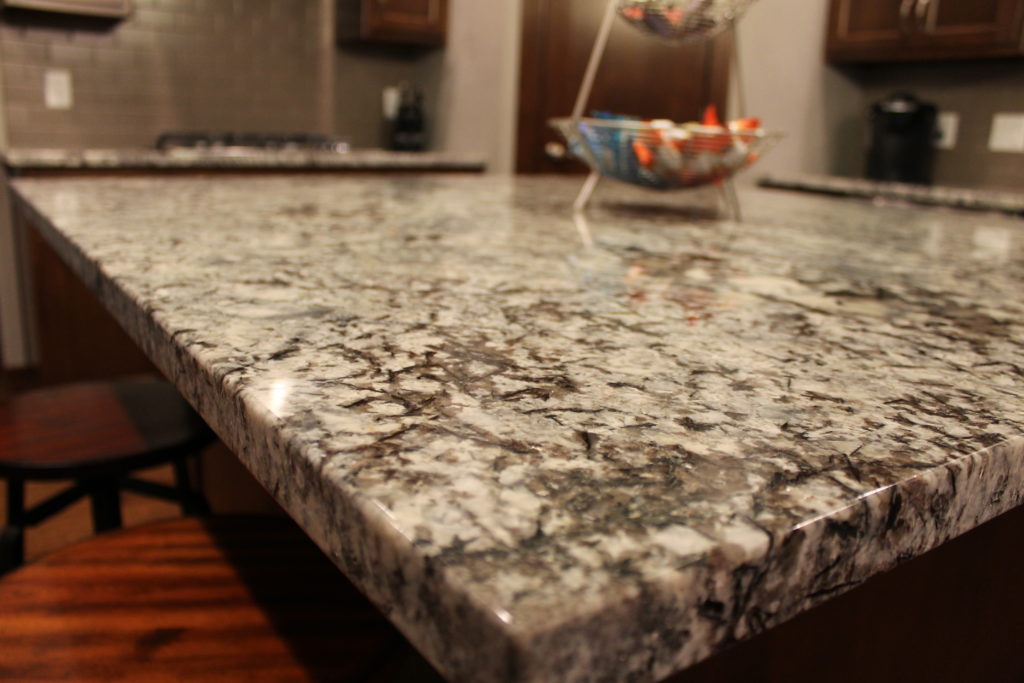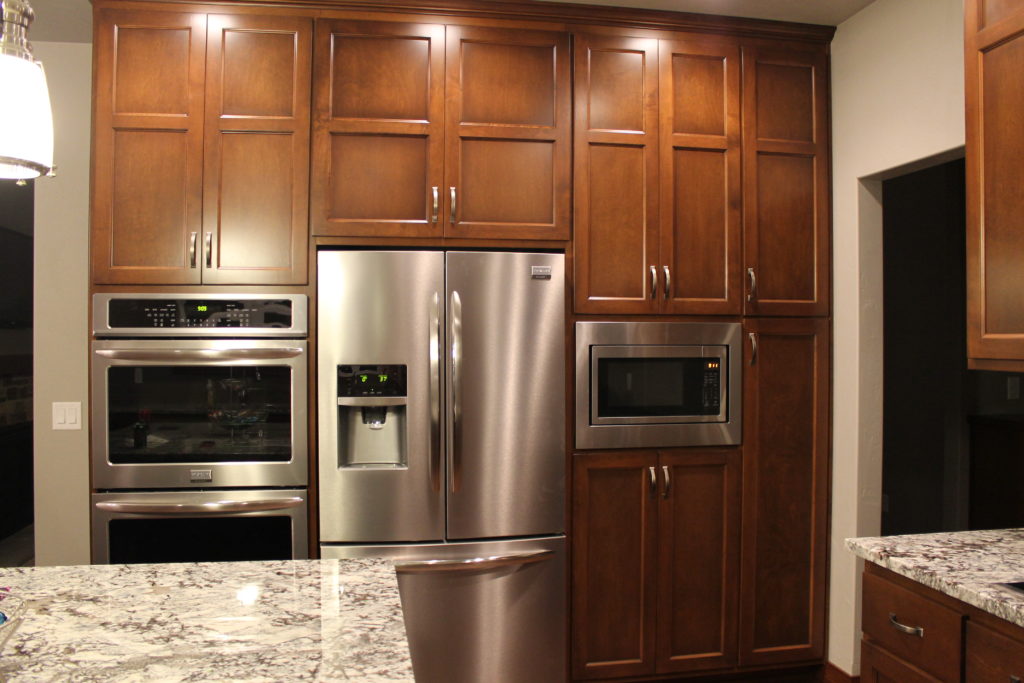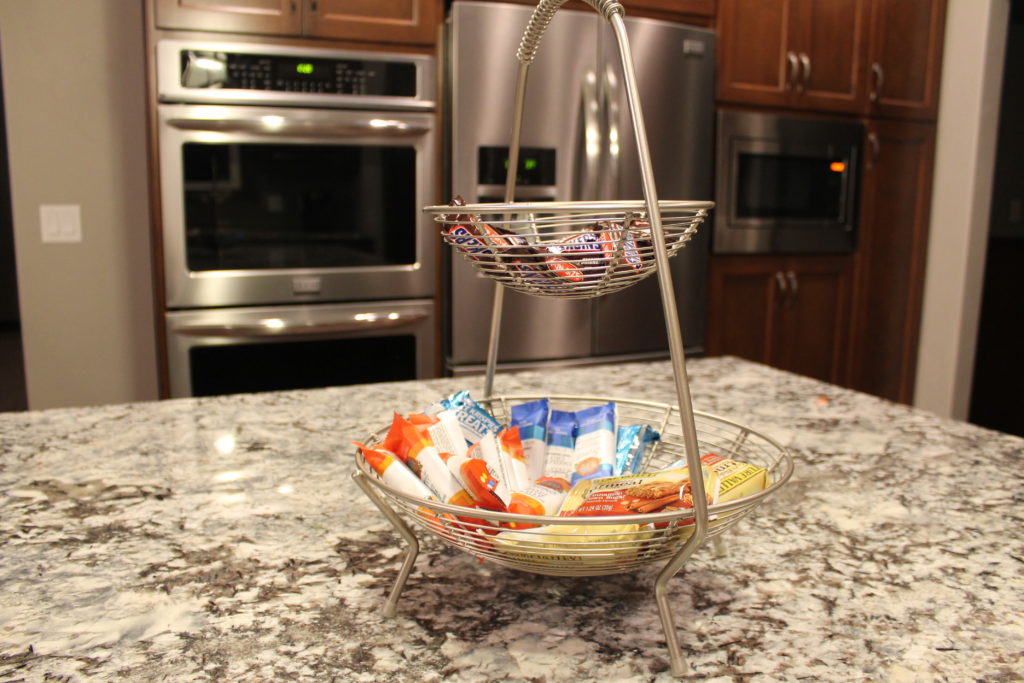 And it has continued to be the dream entertaining space they were looking for!
Although I could go on and on about all the things I love about the Millers, these 10 are some of the highlights of this custom build.  Be sure to read about their entire journey- if you haven't already- right here on the Katie Jane Interiors Blog!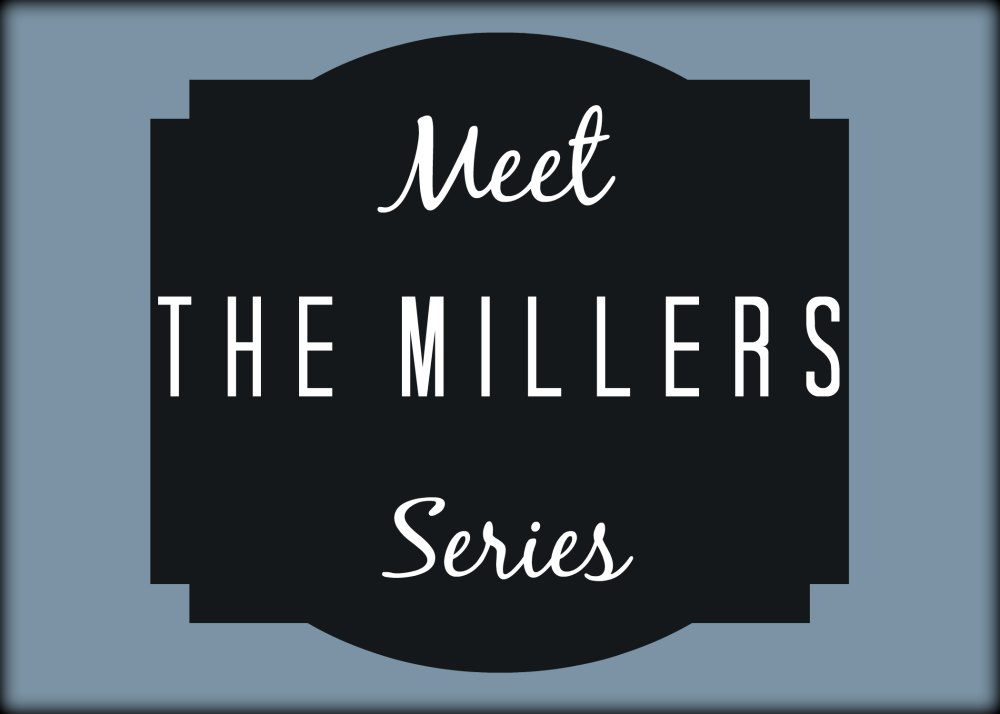 Thanks for joining me!