From Halloween to Harvest- Easy decorations that transition into November!
With ghosts and ghouls behind us, it is time to focus on setting the scene for a harvest meal as the Christmas holiday looms even closer on the horizon!  To avoid having to redo an entire house for each separate holiday, here is a look at a few simple touches that can go up in October and will last past the Thanksgiving dinner…
Mercury Glass Pumpkins!
I recently spotted these on a table during our Fall Showcase Home complimented by a bouquet of dried hydrangeas and some light blue dishes.  Not only was this a pretty simple and classic look- it still translated as autumn without a traditional bright orange or red scheme!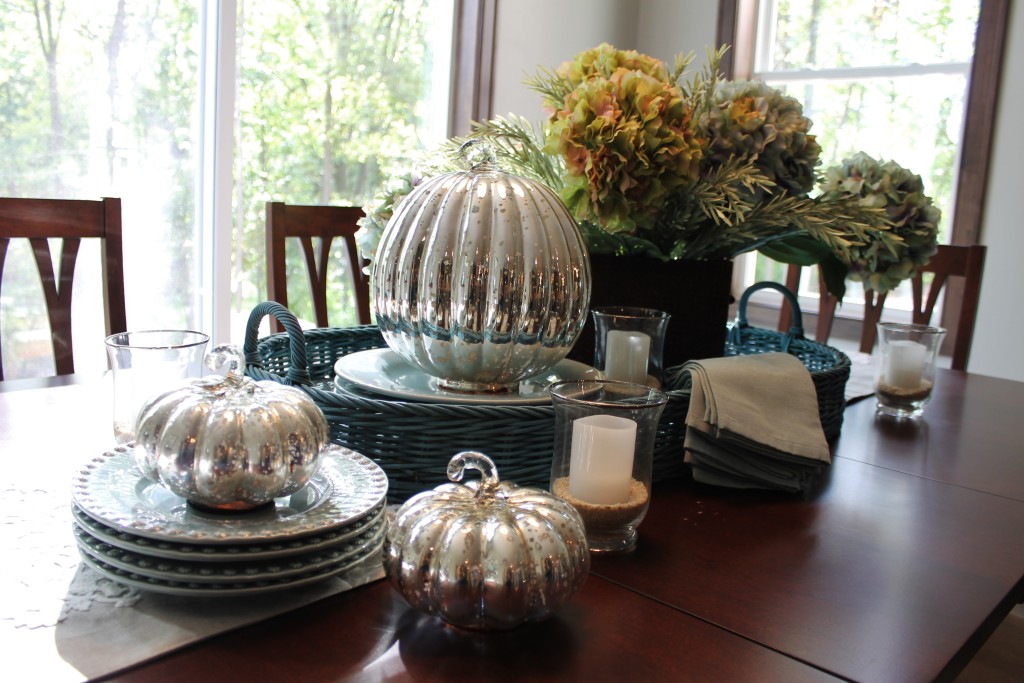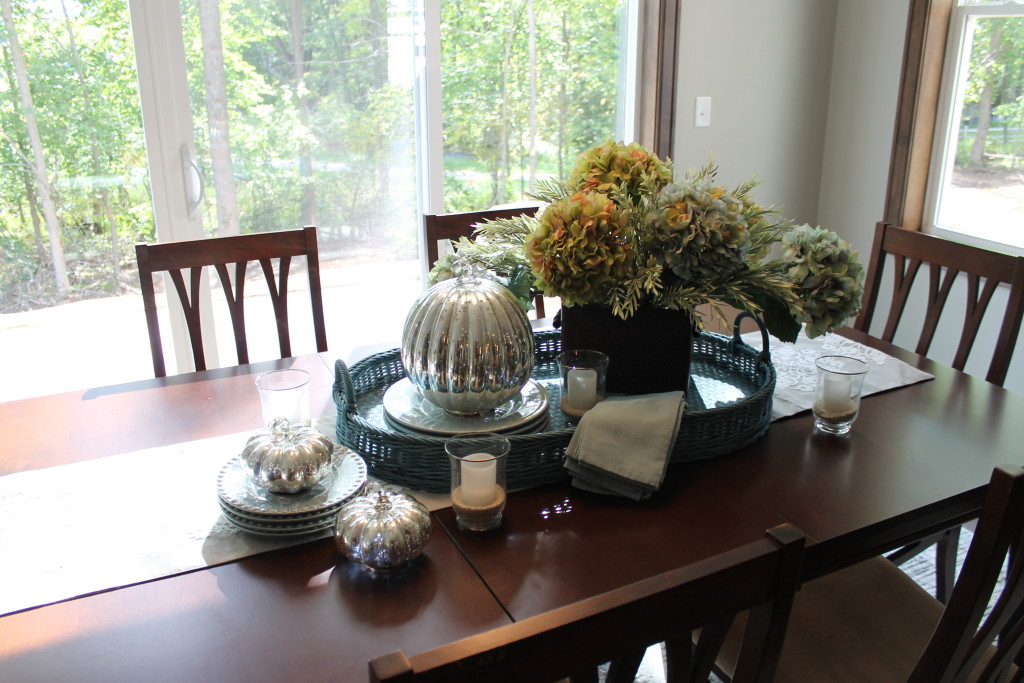 Twigs and Branches in Vases
If you have some shrubbery or ornamental trees nearby that need a little shearing, there is nothing easier than dressing up a few vases with some twigs and branches.  Not only does the earthy brown textures make you think of fall and harvest time, but the stark leafless twigs transition perfectly into winter!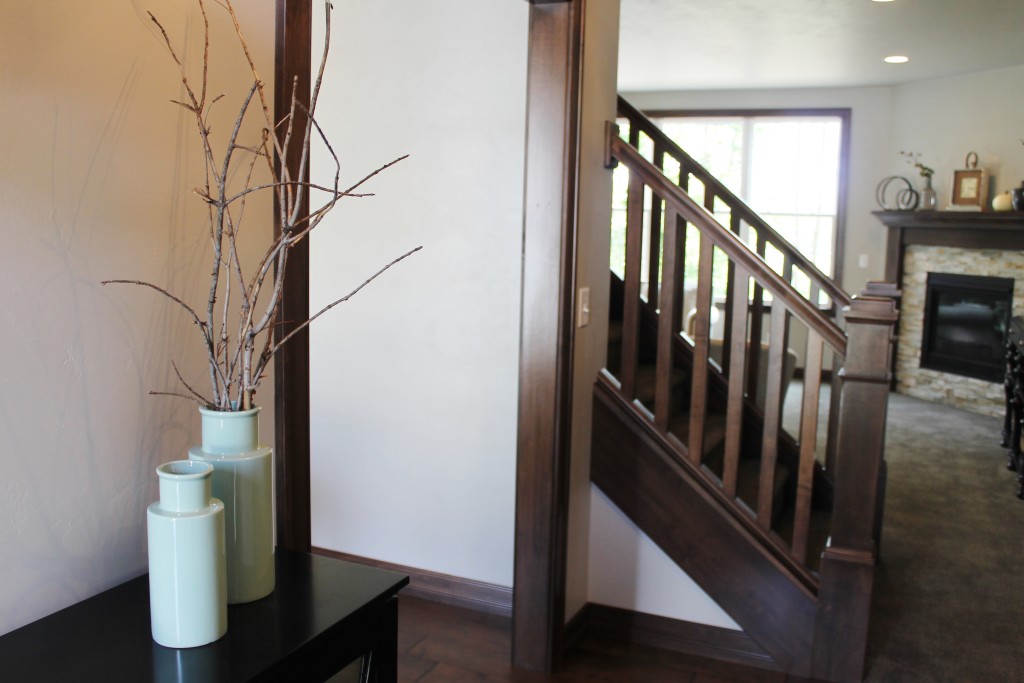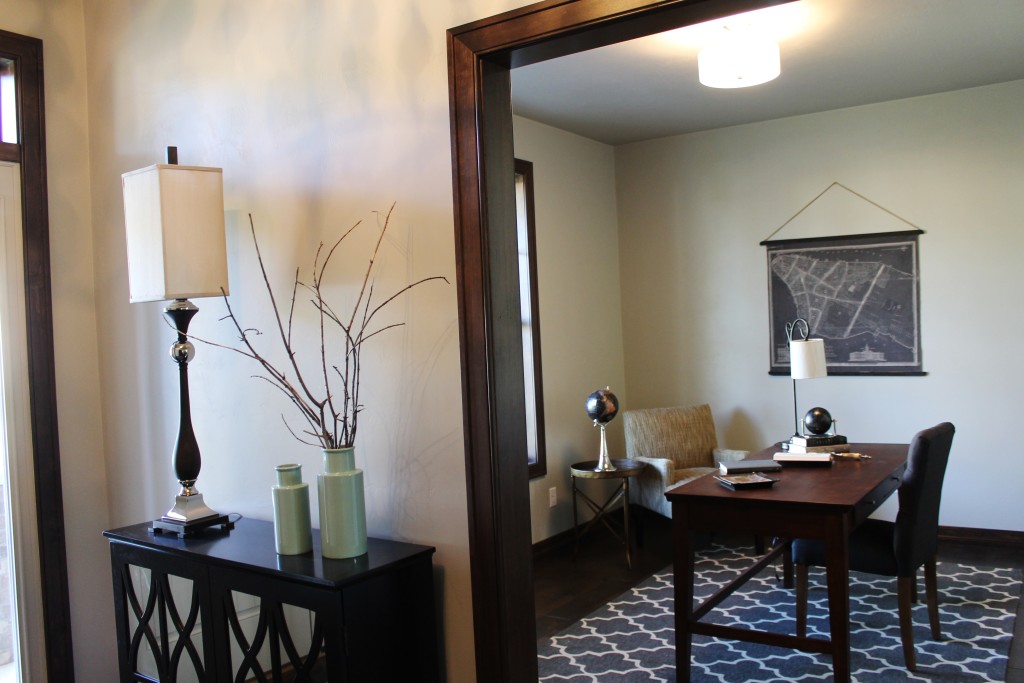 Accents of Leather
More twigs adorn this mantle, but the real gem here is the leather of the clock.  Leather is a classic texture to welcome the cooler weather and a clock like this will go from Halloween to harvest to whatever winter holiday you will celebrate next!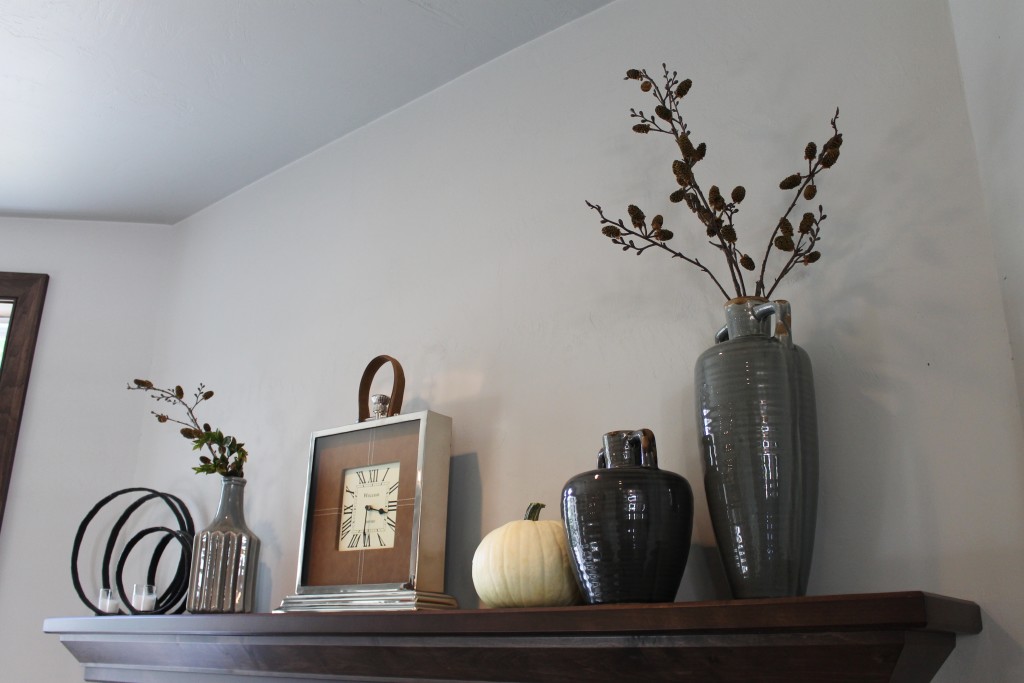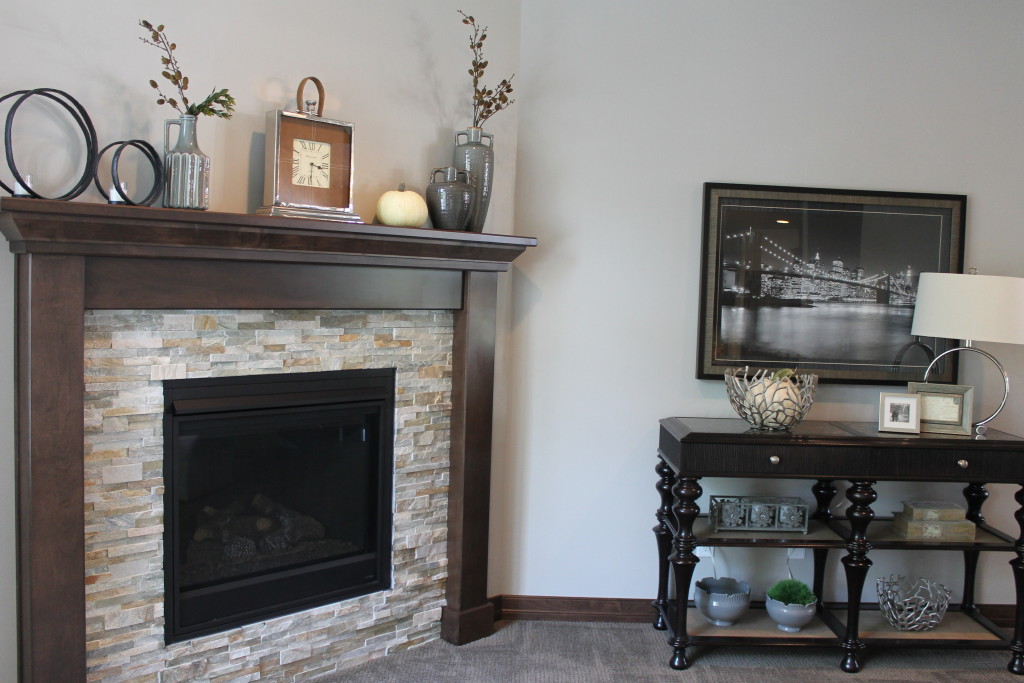 Pinecones
Still a favorite table decoration- these pinecones in glass hurricane jars were not only one of my Three Ridiculously Easy Tips for Staging, but I think they are appropriate to include them as a transitional season pleaser as well!  Pinecones are both very fall and very Christmas-y!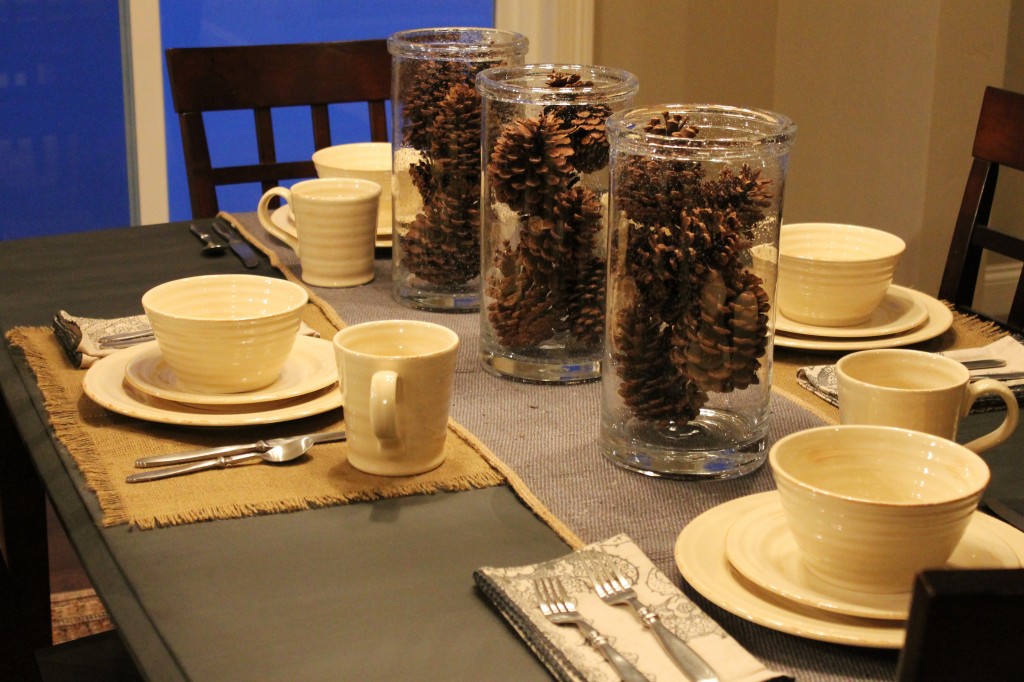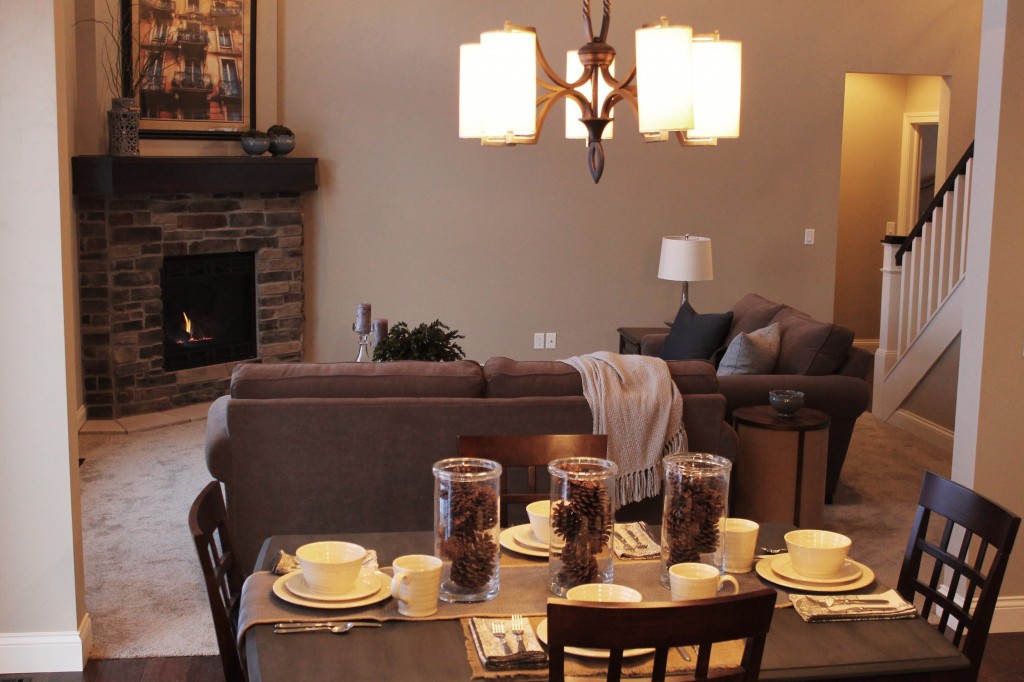 And there you have my best tips for how to get your decorating for the holidays done a little more efficiently!  The fall and winter months are all about warming up and layering, so creating a classic pallet of decorations you can add to and build on goes right along with the theme!  How about you- do you have any tricks to share?
You Might Also Like-