Meet the Millers: Holiday House Tour!
Welcome to the Miller's Warm and Cozy Holiday Home Tour!  You might remember that it wasn't that long ago that we were wrapping up the MDH build for Matt & Tricia Miller and they were moving in!
Now they are celebrating their first Christmas in their new MDH home and they invited us in for a peek at their tree and other holiday treasures!
Come on in!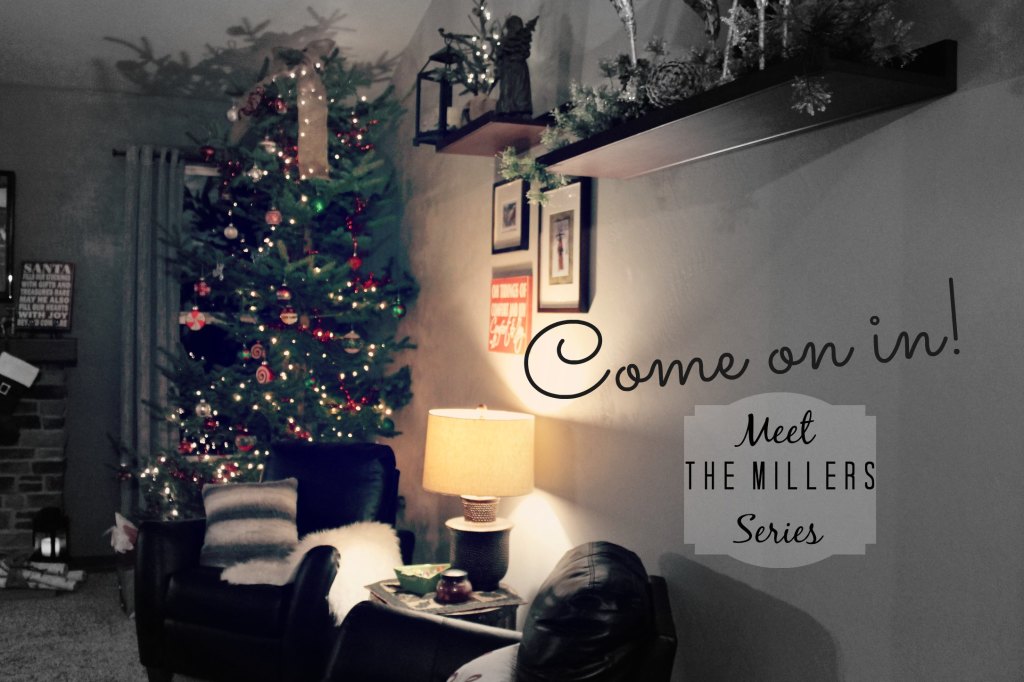 A sled adorned with pine boughs welcome you on the front stoop.
A bundle of bright white birch branches tied with a burlap bow shines in front of the grapevine tree and rustic crate full of more pine branches.  Can you just smell the fresh evergreen scent in the cool air?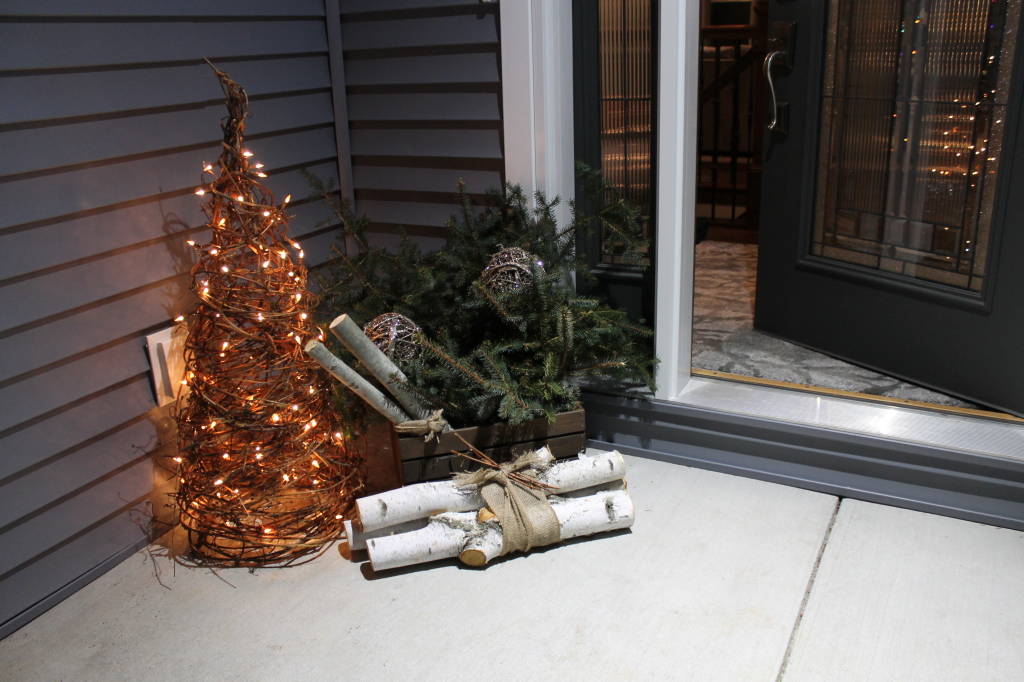 The entrance table is decked out with a Christmas plaque-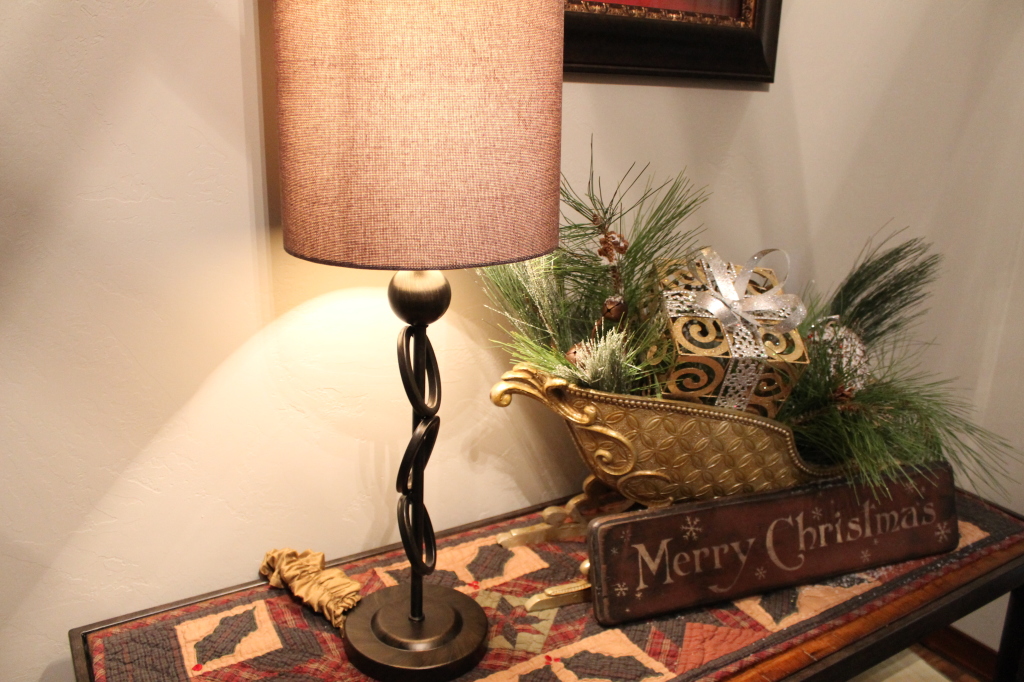 And even the bench where you take off your shoes has a burlap pillow with red jingle bells!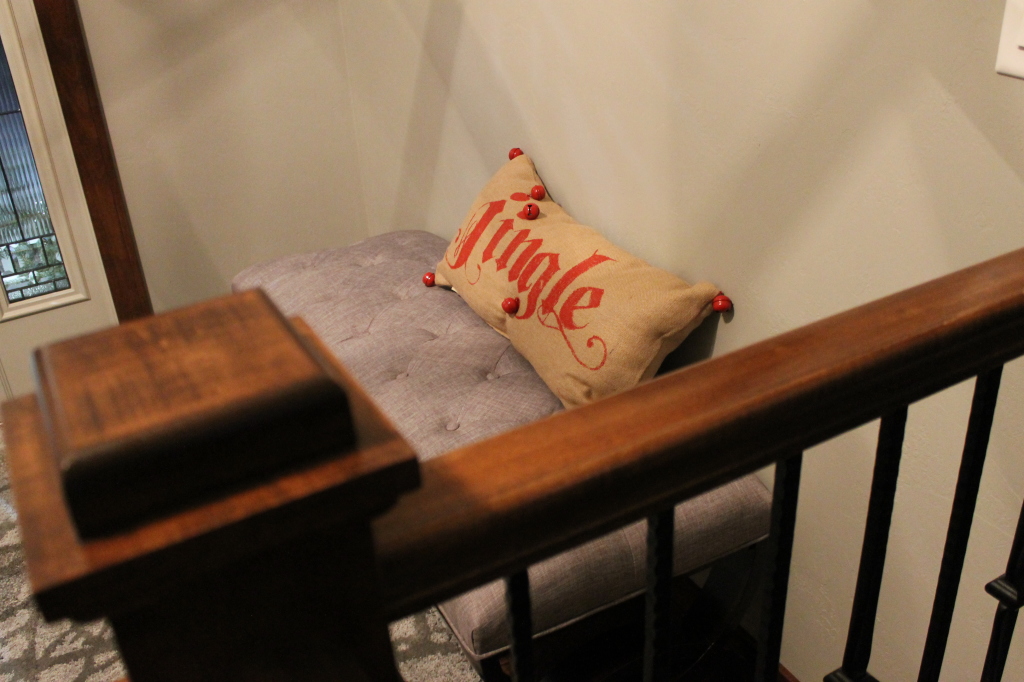 And now for the main attraction!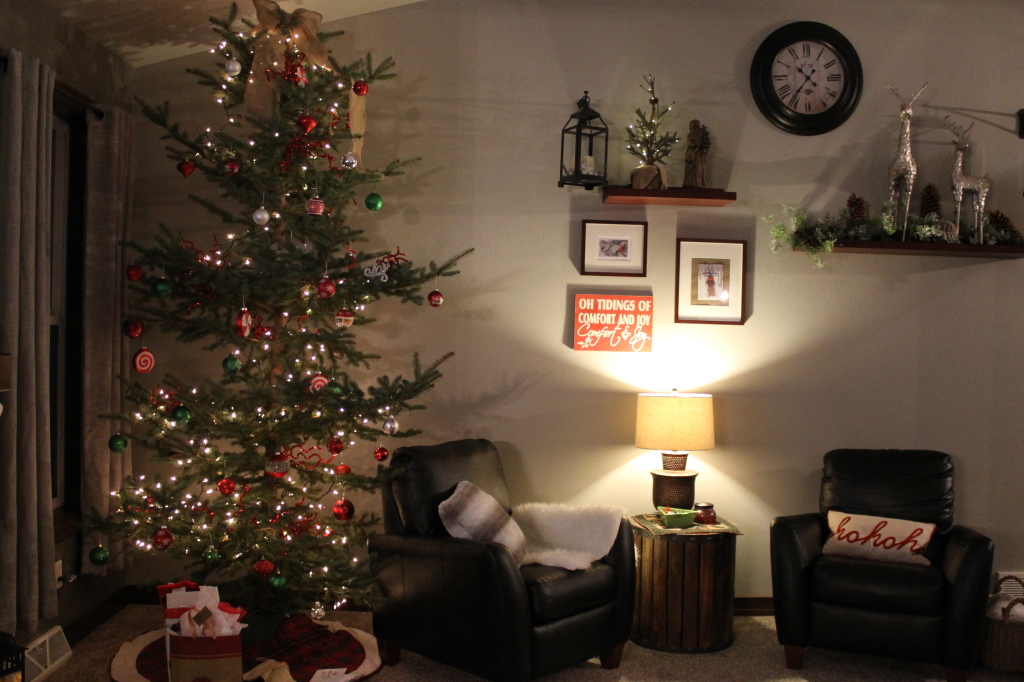 This natural Christmas tree is sparkling with simple white twinkle lights and red and silver ornaments!  Classic Christmas!  The addition of the burlap bow as a topper ties in with the accent pillows and art.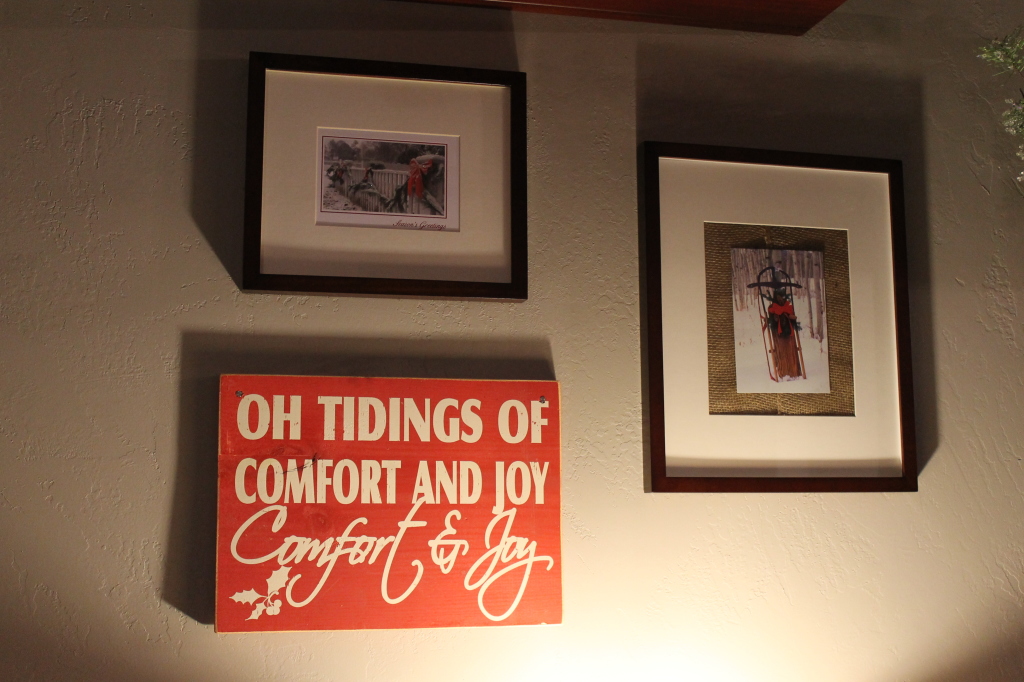 How fun is this wall arrangement?  Complete  with Pottery Barn shelving, lanterns and some framed Christmas cards matted with burlap.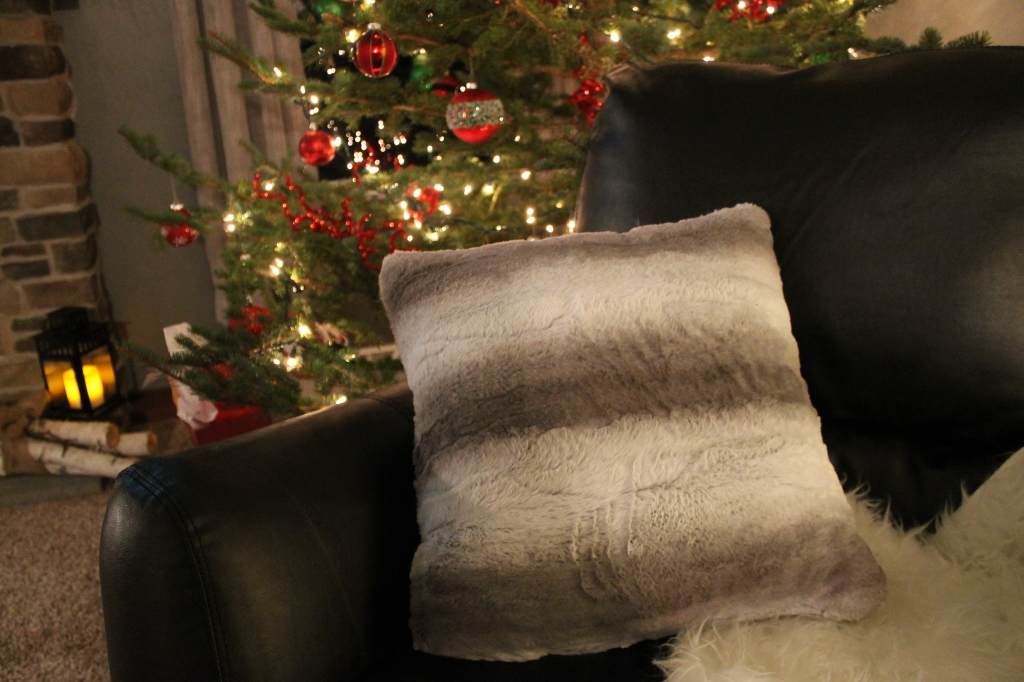 Their newest furniture addition in the living room are these black leather chairs, which get an instant warm up from a fur pillow and sheepskin throw from IKEA.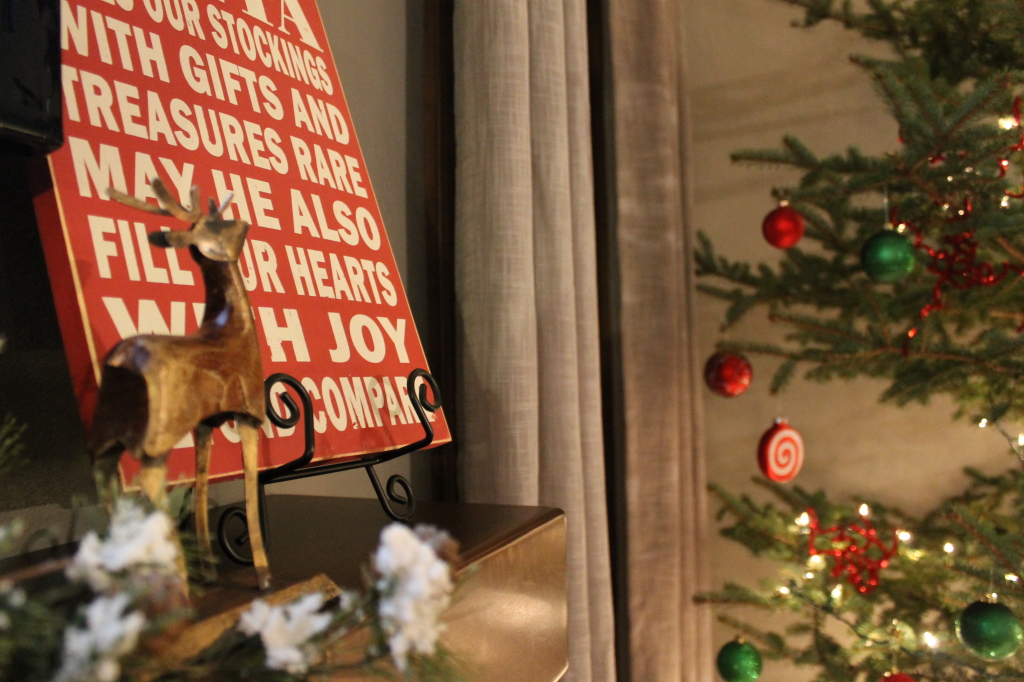 The mantle was adorned with garland and reindeer stocking holders and more fun red and white plaques with festive holiday sayings!
The stockings were hung by the chimney with care…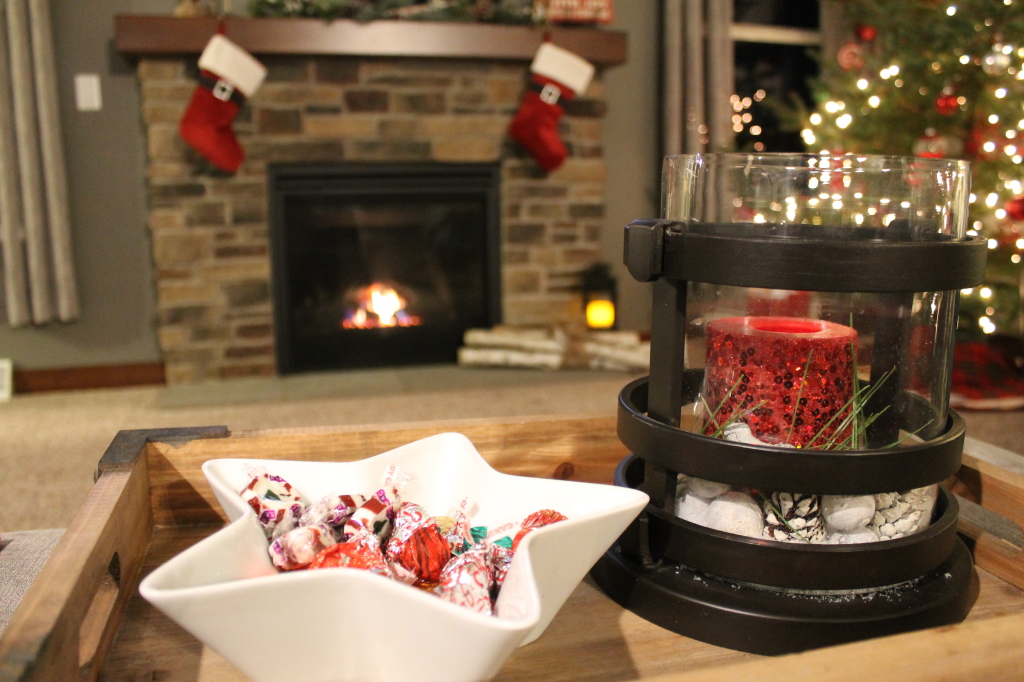 Every nook was winterized, like this candleholder on the ottoman with snow and pine twigs sprinkled around a red candle.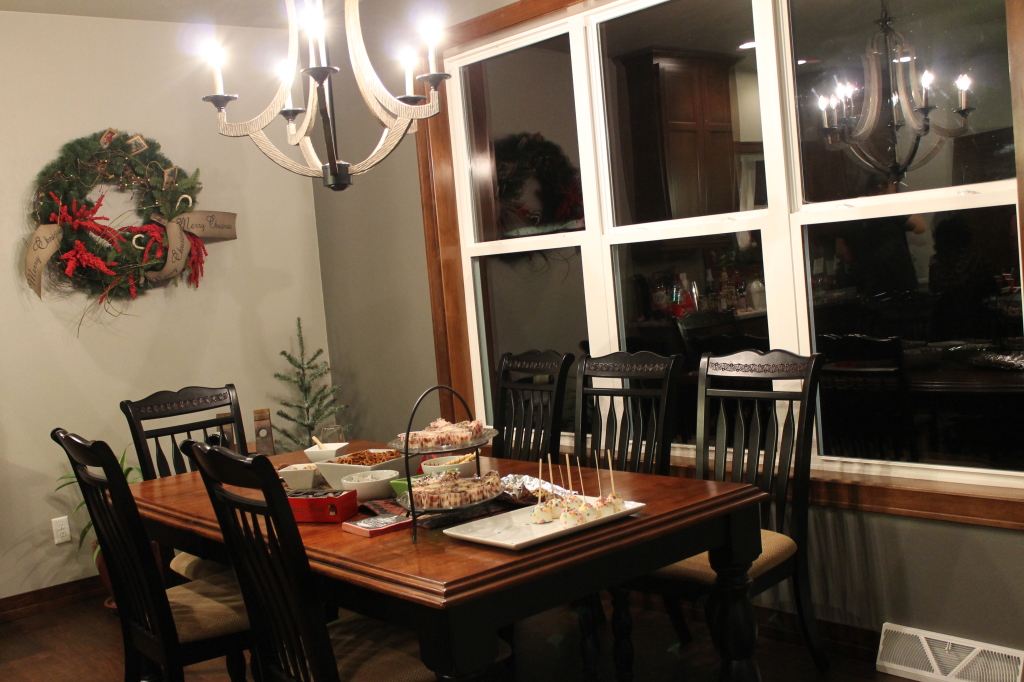 But the snack dish on the ottoman was nothing compared to the party of treats that were  happening in the kitchen and dining area!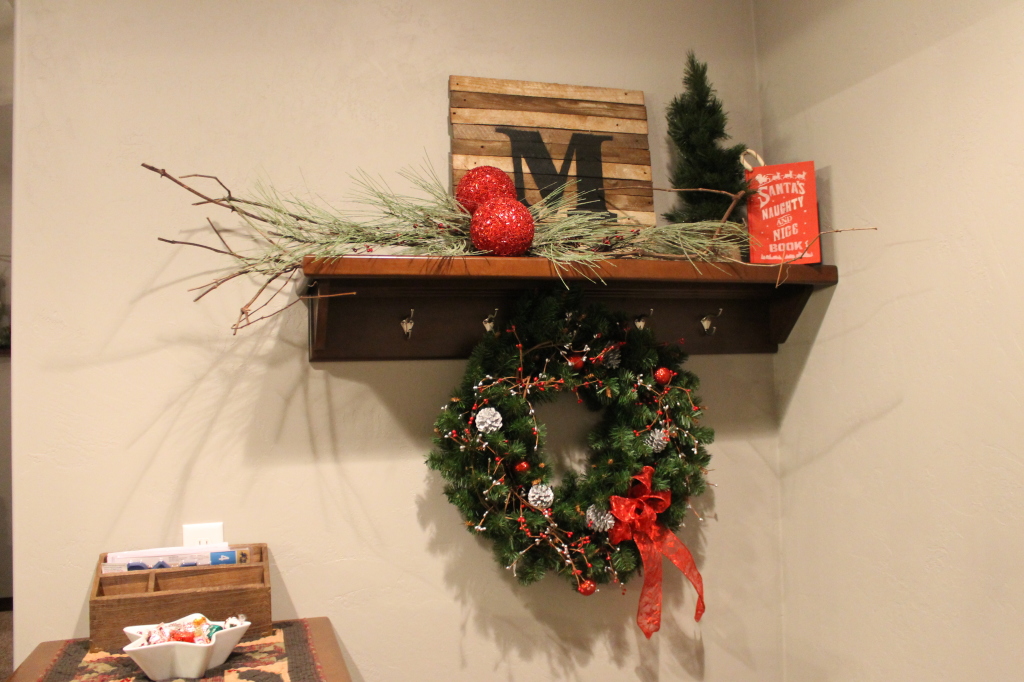 And finally-
We saw the front entrance bench, but my favorite is the mud room hooks off the garage!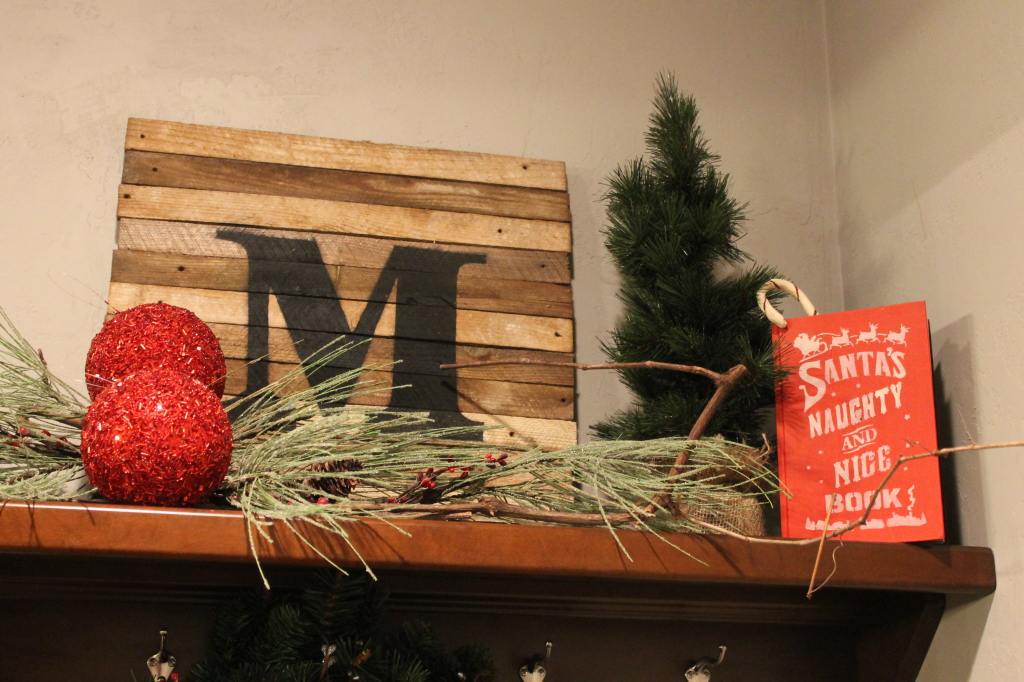 And there you have it- The Millers Home Tour-
Holiday Ready!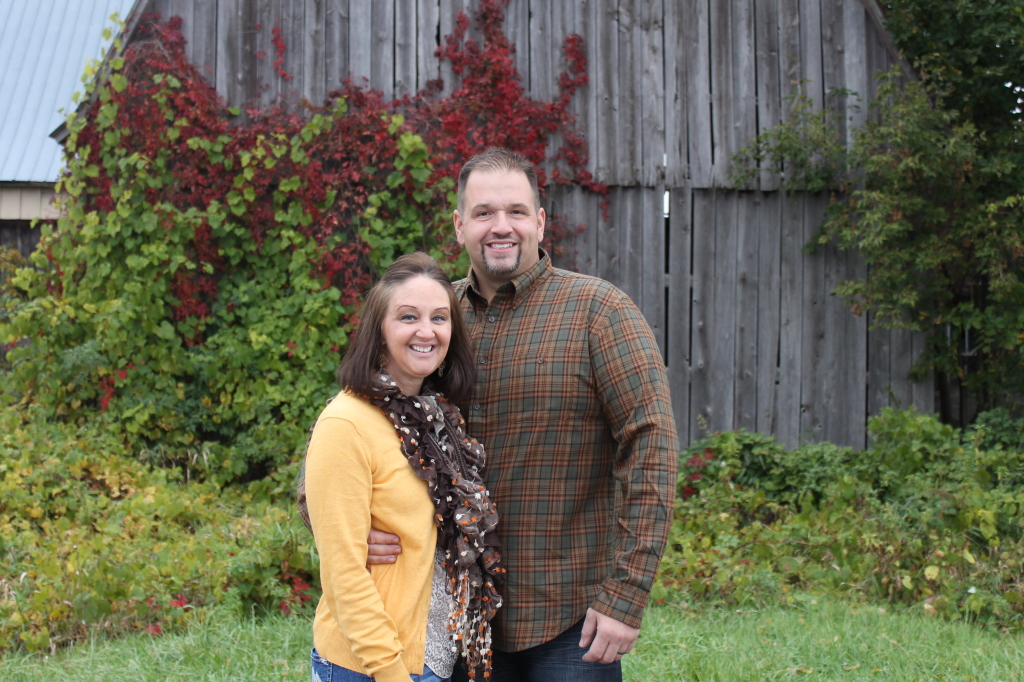 Thanks to The Millers for welcoming us into their home!  You can catch up with some of their  adventures in building from earlier this year below-