Still trending…our favorite design details reimagined in a show home!
While the weather outside might be frightful- it is very warm and welcoming in the newest MDH show home!  Every parade and showcase season I find myself impressed with the way the accessories we stage the model homes with become reimagined to give each home a personalized touch!  And there are always a few new surprises as well!  Here's what's new and what's still trending…
Gallery Wall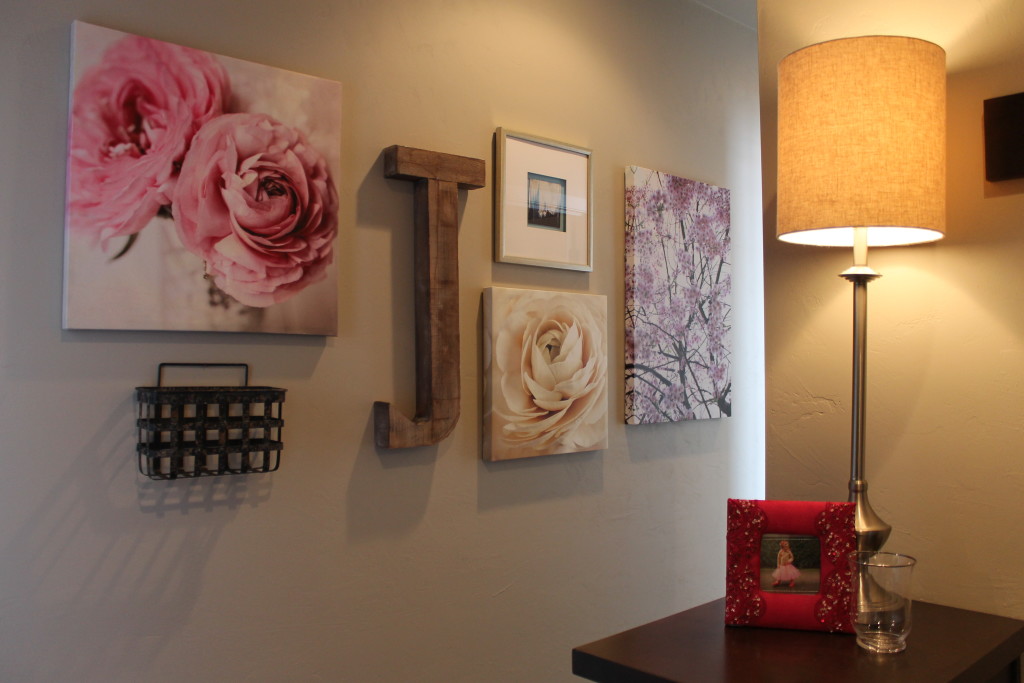 The hallway gallery wall is a great trend that can be designed in many ways!  What's new is the canvas art with pops of 2016 forecasted favorite new color:  shades of pink!
Pallet Wall Fireplace Detail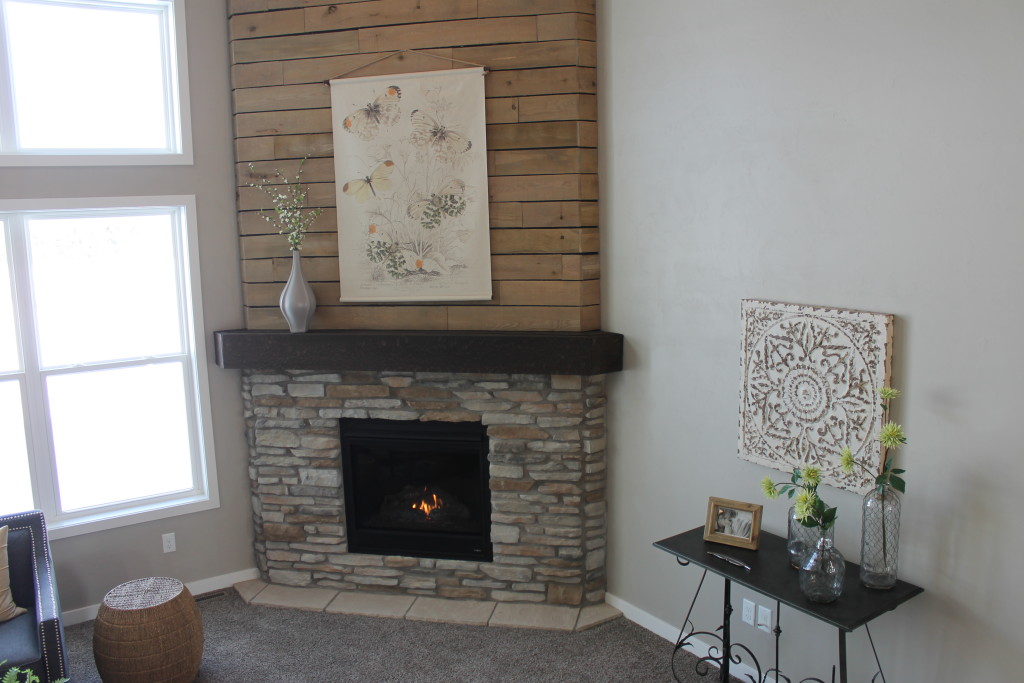 The reclaimed and rustic home elements have been trending with no signs of stopping anytime soon!  This fireplace gets an upgrade from the reclaimed pallet wood left a more natural shade.
A Pop of Yellow!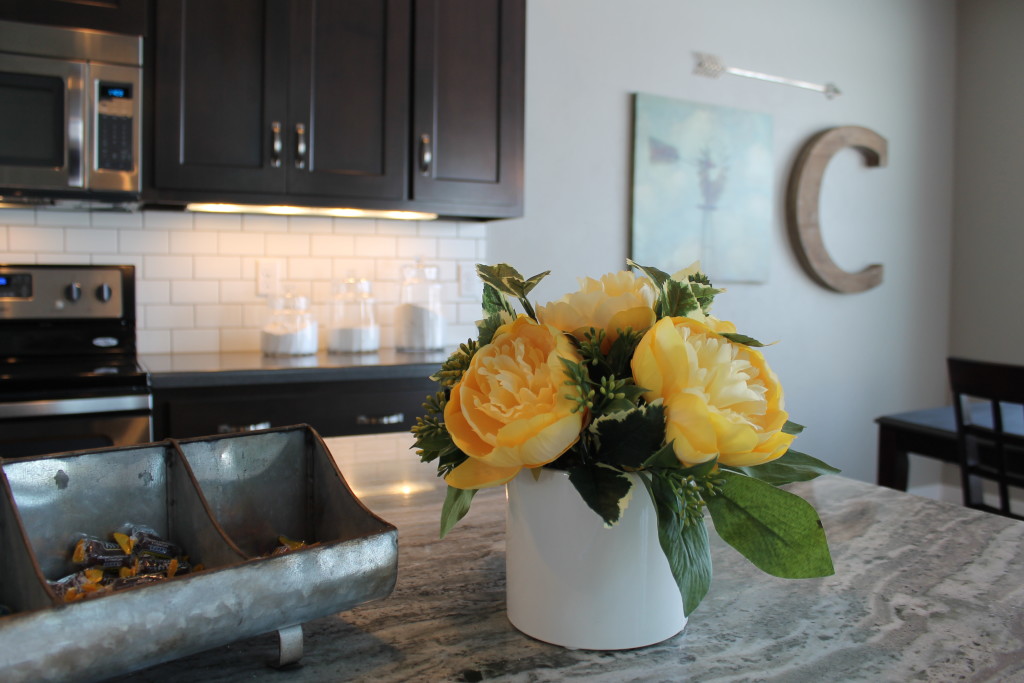 Featured in my post titled- steal these easy staging tricks– a pop of yellow is a welcome sight in any home décor at this time of the year when spring is on everyone's wish list!
Monograms as Decor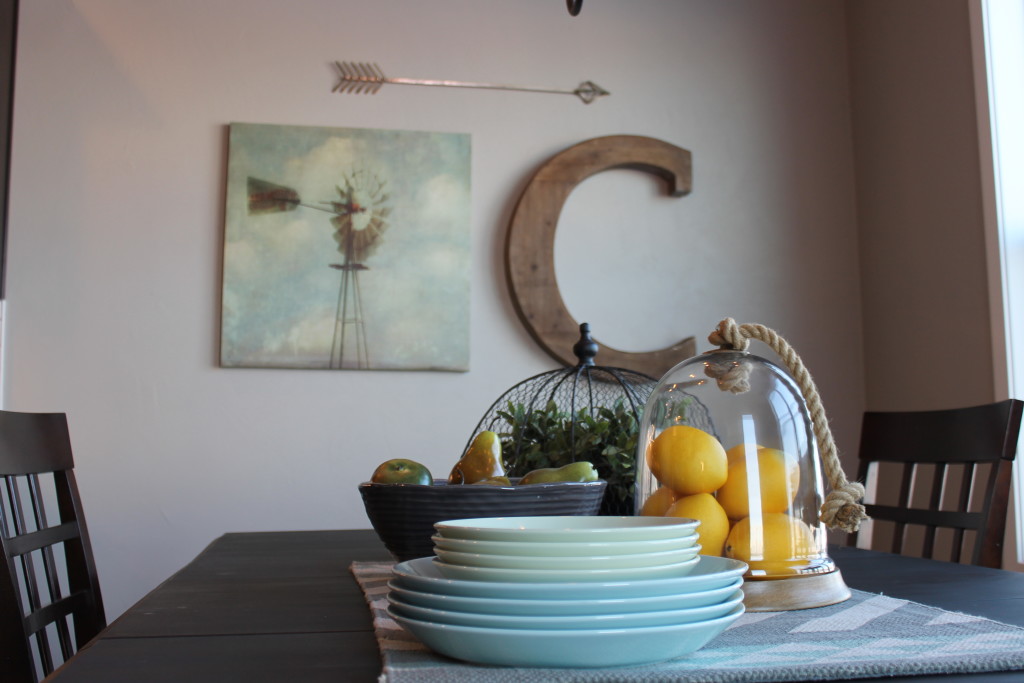 We just saw the "J" in the gallery hallway…and here we see an oversized rustic letter used again in a simple display for the dining room.  Similar to the idea of the monogrammed lath art I made as a gift for friends.
Decorative Balls…made out of just about anything!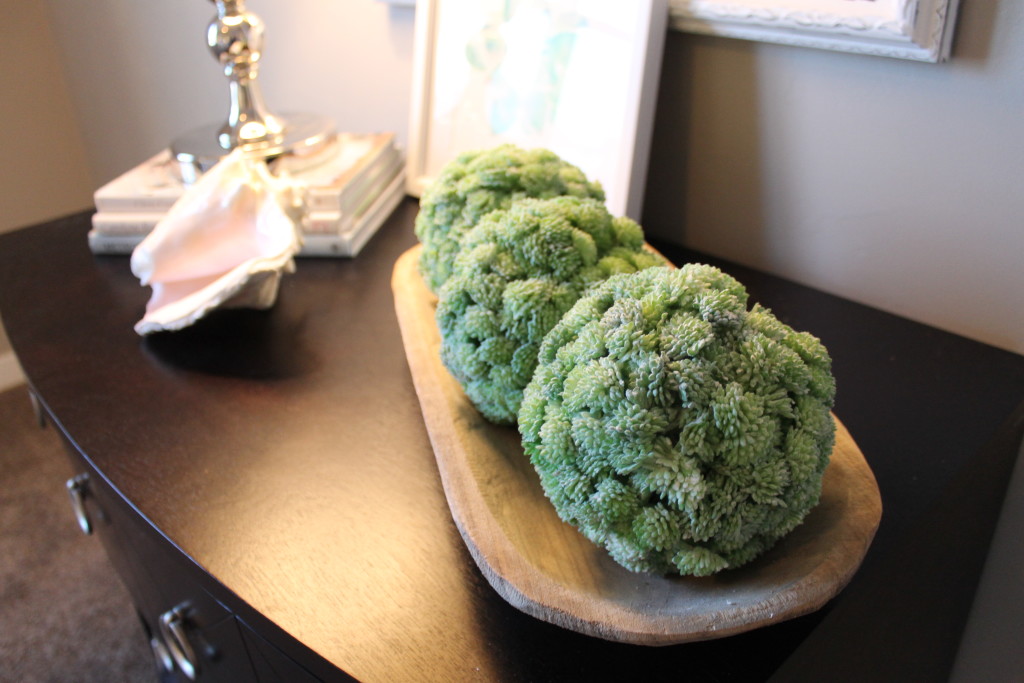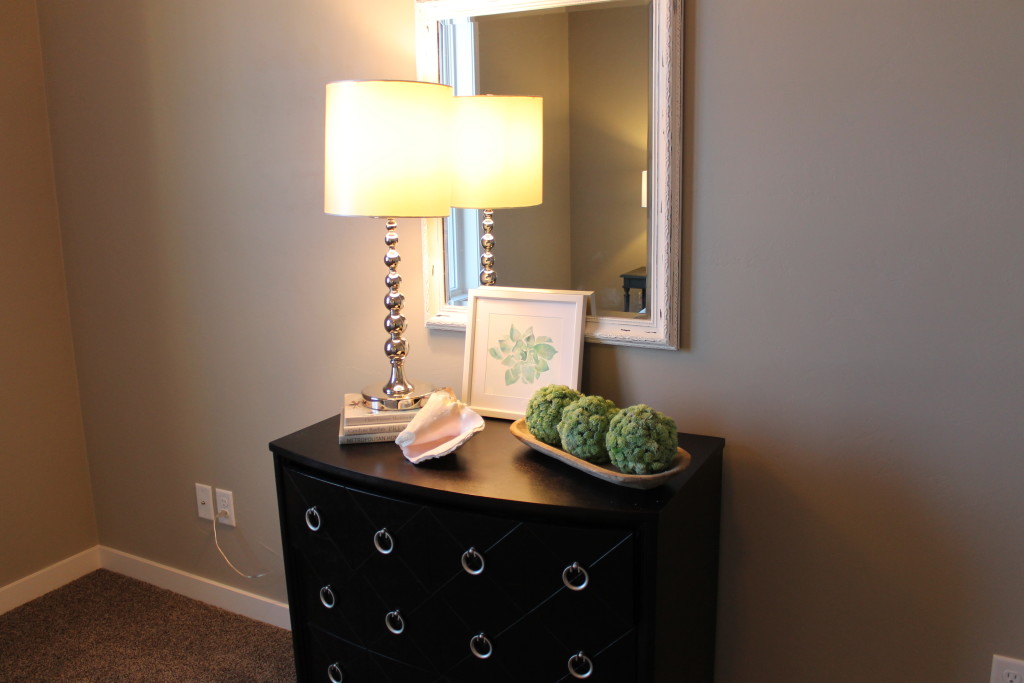 Put them in a bowl, a vase, a wire basket…but at the end of the day call them what they are- big balls!  Made out of everything from moss to bark, twine, wire, metal…you name it!  Here they are formed out of artificial succulents.
Relaxation!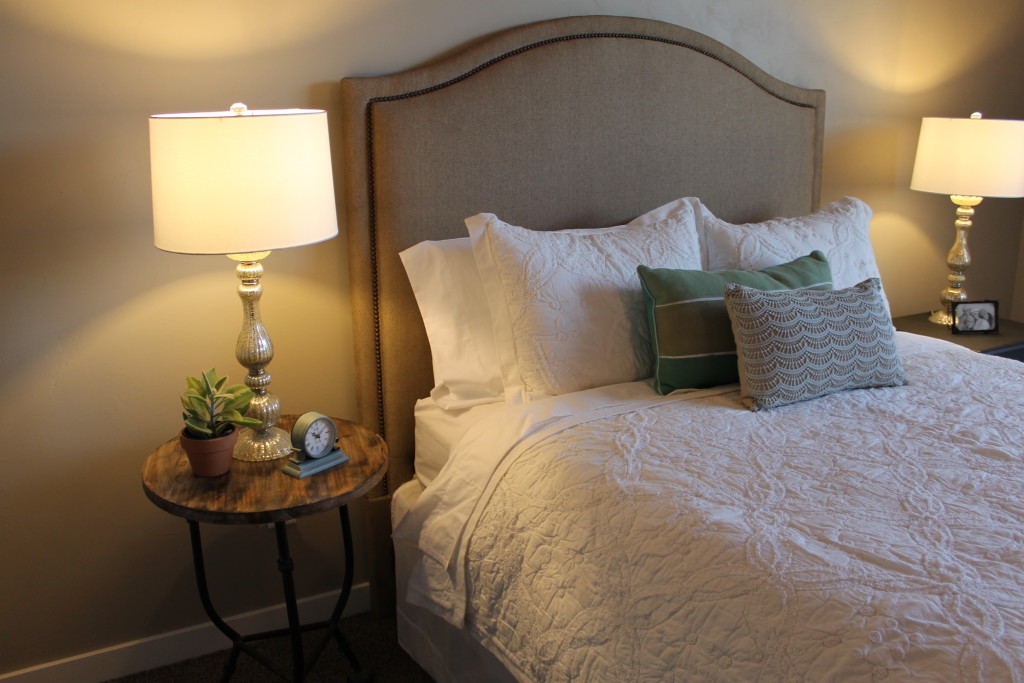 Relaxation and simplicity is becoming a more sought after trend in the home!  There is no better way to battle the stresses of the daily grind then by ending and starting every day in a tranquil get-a-way.  Scale back and follow these other easy guidelines for getting the solitude you yearn for in your Master suite!
And there you have a few trends that are still going strong!  Which ones will you consider for your home?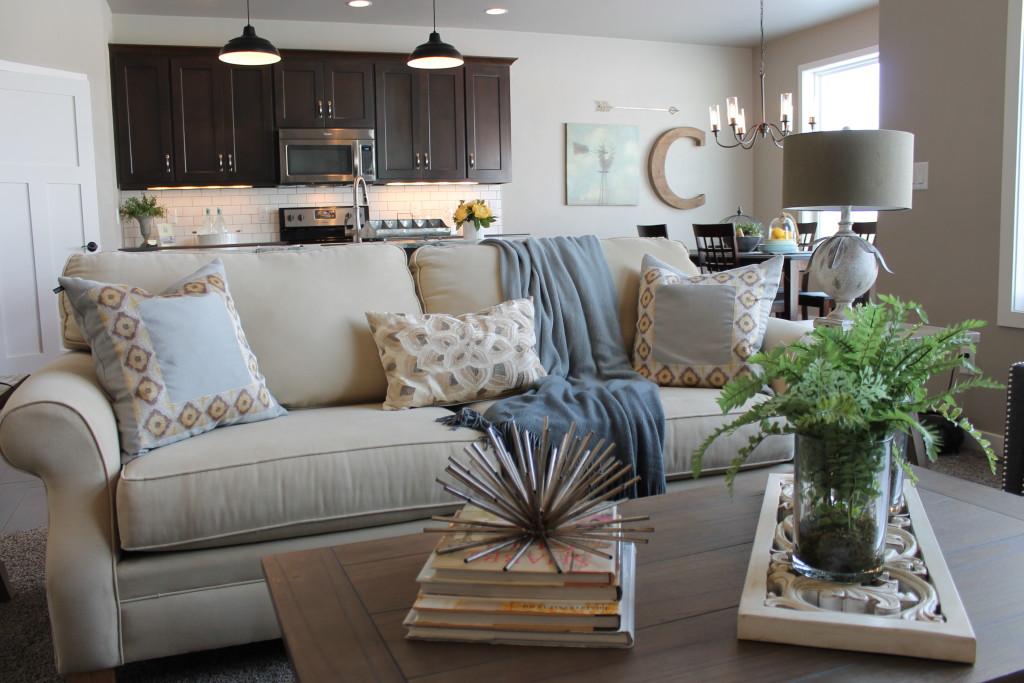 You Might Also Like: