Selecting Easy Art for Small Spaces!
With the creation of more open concept floor plans, there are less and less places to hang art.  Consequently, nooks and unexpected spaces end up being the best spots to sneak in a little statement piece!  Here is some inspiration!
Bathroom Art!
From the monochromatic  canvas print in a kids bath-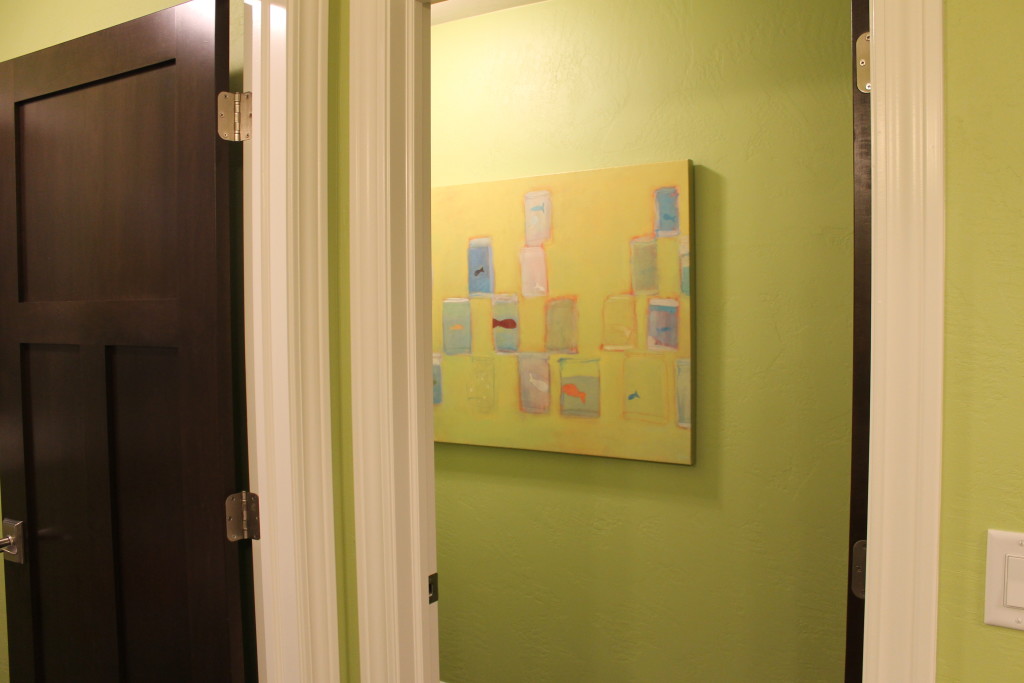 To the sophisticated agate stone art in this Master bath-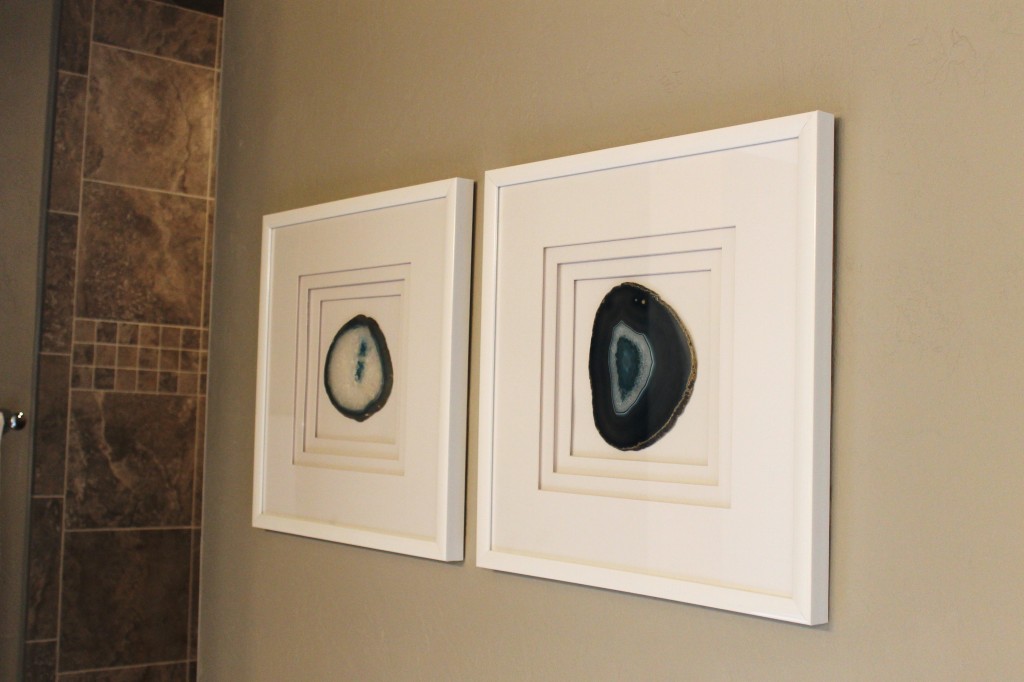 Don't hold back when it comes to a bold color or an unusual subject.  Bathrooms don't have to be all sailboats and seashells…unless they are these botanical style print seashells in a half bath-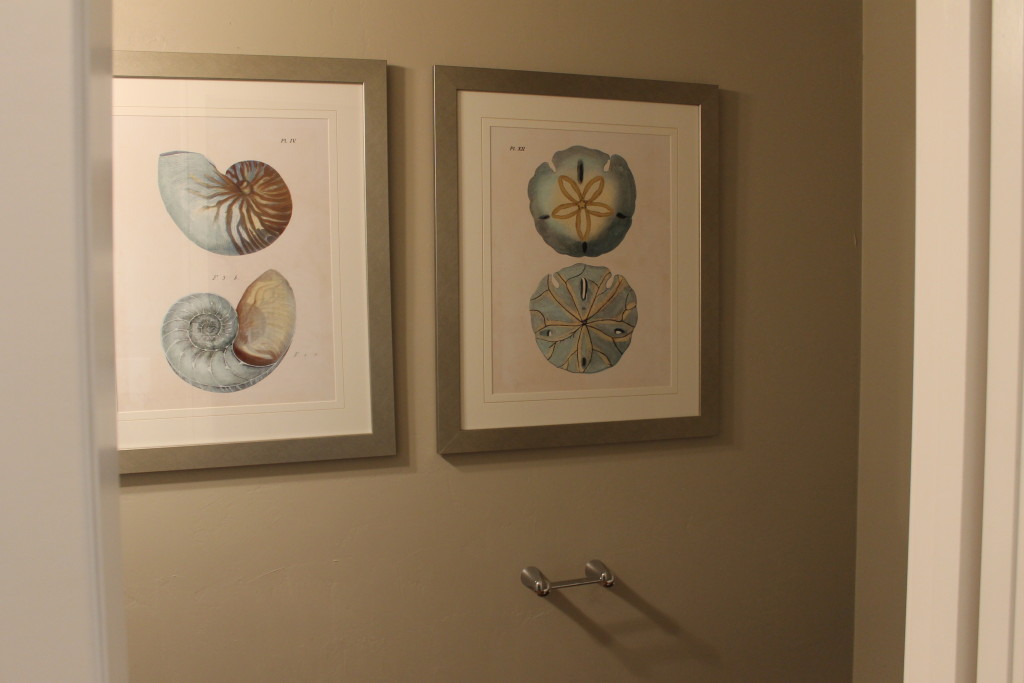 And don't forget there is more than one way to hang art in the powder room-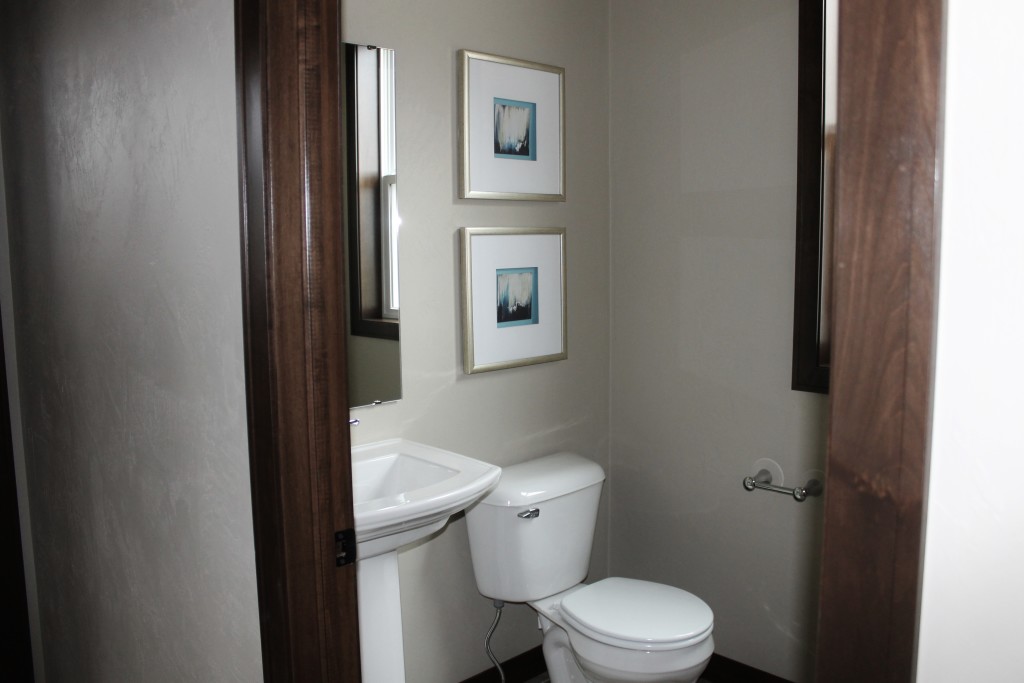 The extra wide white matting in these simple pictures look perfect next to the stark white of the toilet and sink.  I actually prefer the vertical arrangement in this small space!
Foyer Art!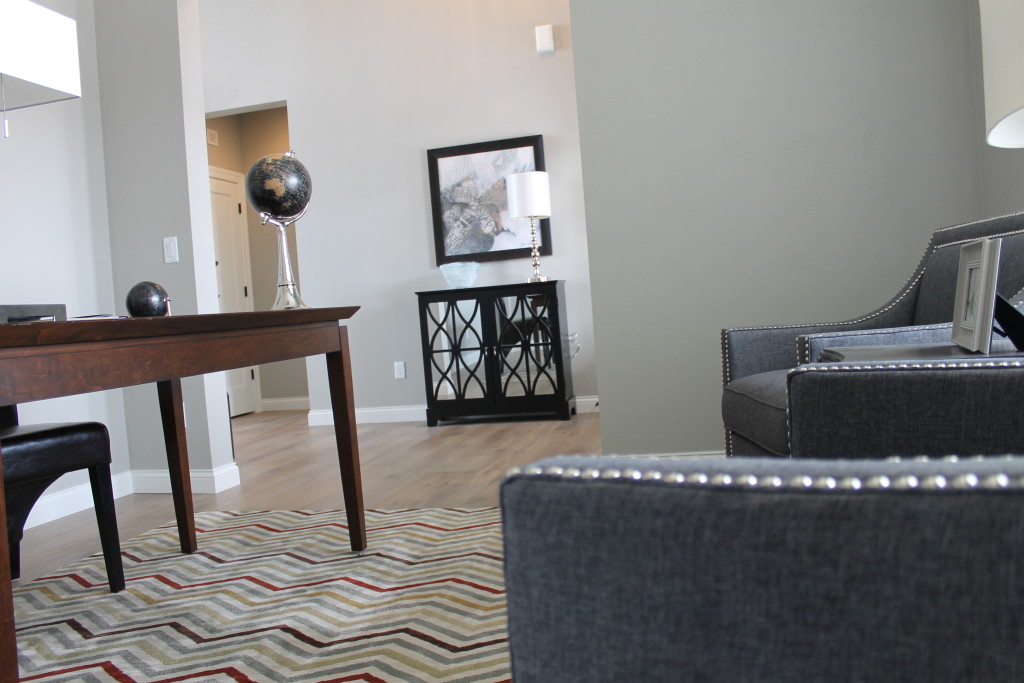 Hung over a console or a welcoming bench- if you are short on space a neutral wall will look great with a square piece of art in a bold black frame!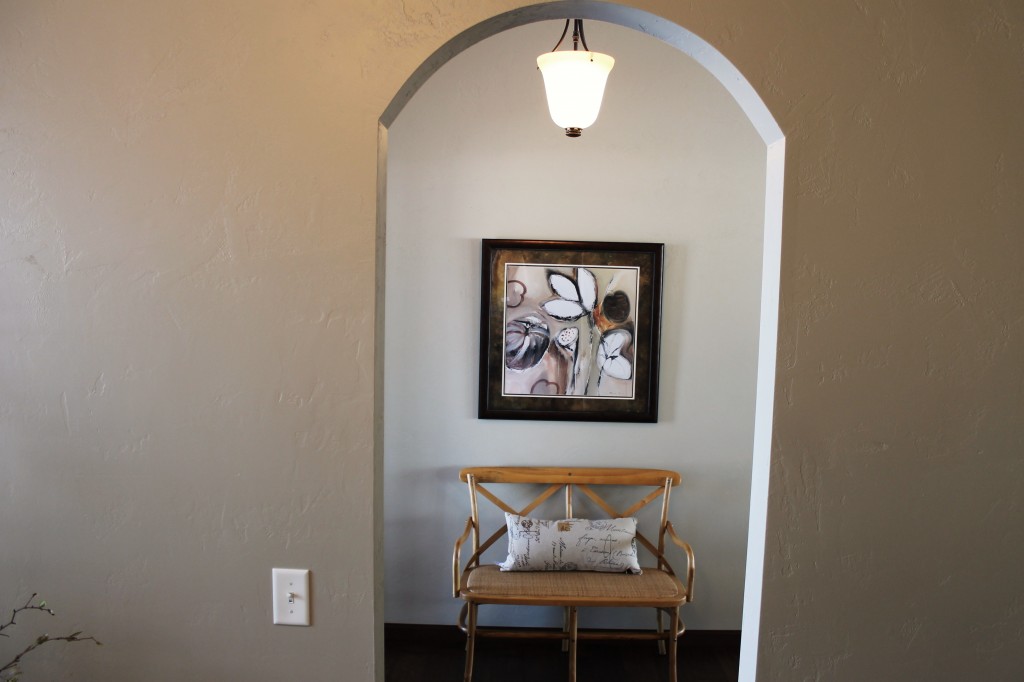 Hallways!
I think the most underused display space is the entrance to the Master.  This canvas wall hanging takes up the long empty space at the end of this hallway before turning into the Master Bedroom.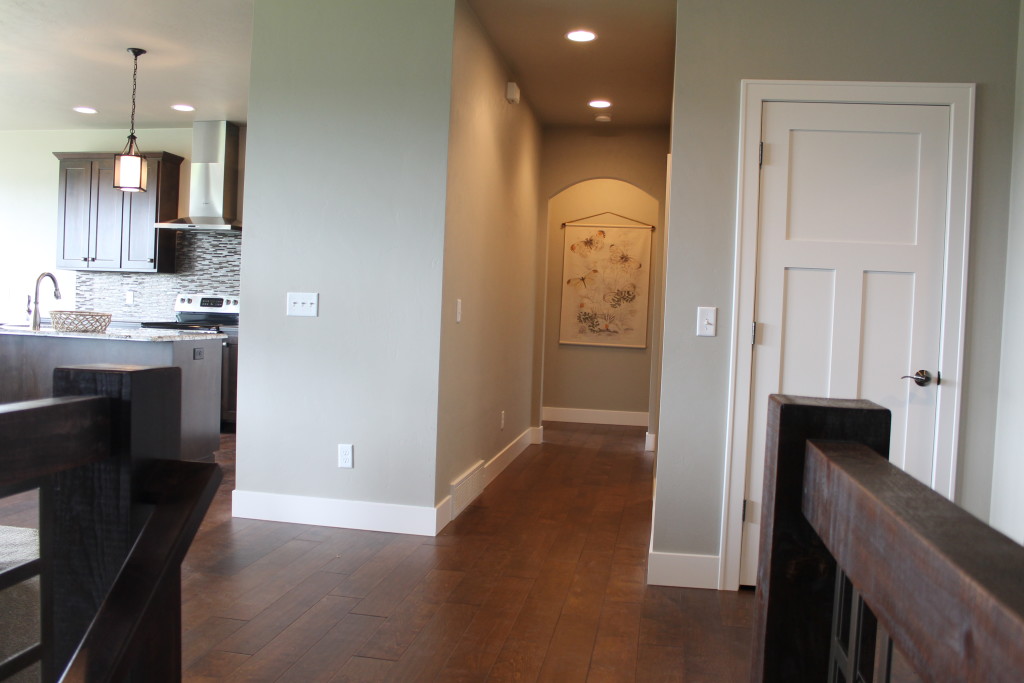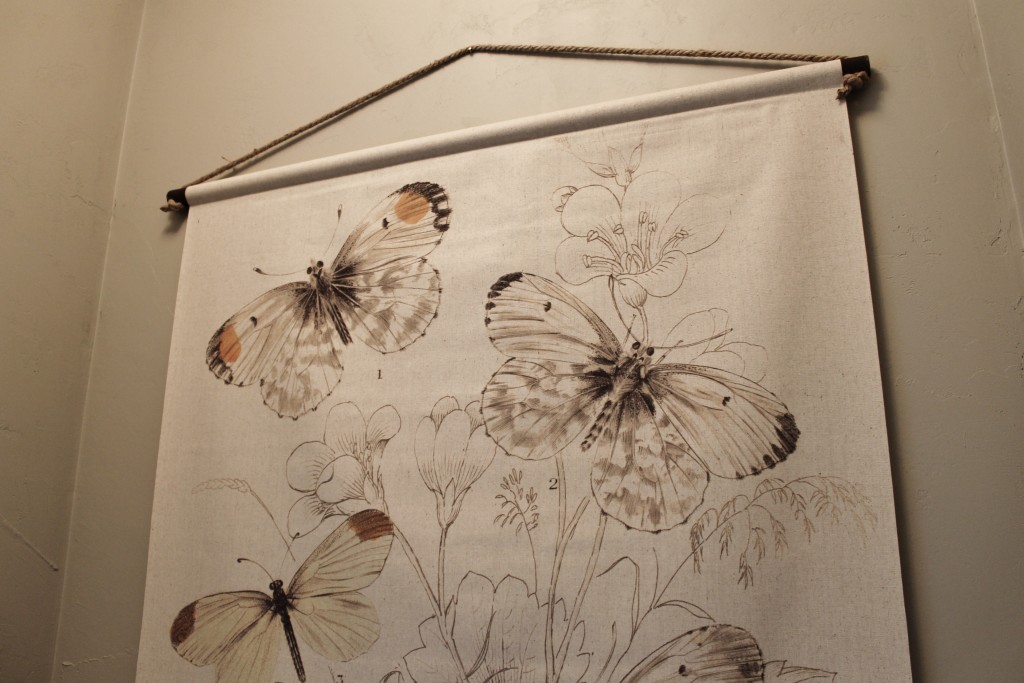 The colors are so soft that they blend in with the paint, making the butterflies appear as if they are almost living right on the wall!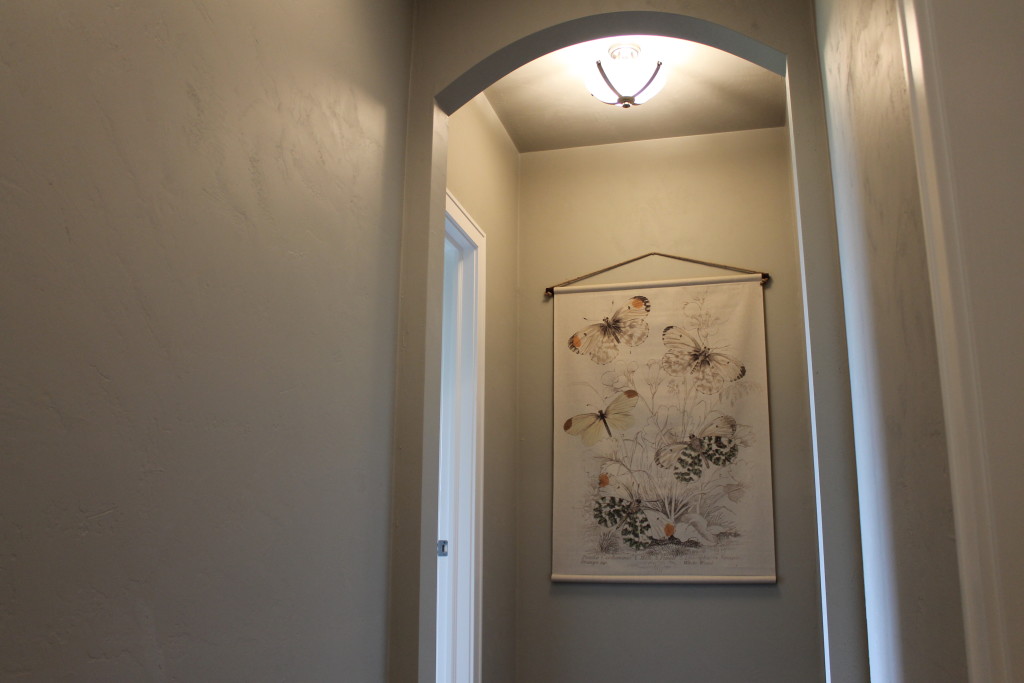 This is probably my favorite new art idea!
What's yours?
You Might Also Like: