Steal these 3 ridiculously easy design tips for staging!
'Tis the season for Home Tours across the state, like the Parade of Homes and Showcase of Homes.  Every year I am inspired by some of the simple staging tricks that make these show homes really pop!  Here are three of my favorite- ridiculously easy– design tips you can steal for your own home!
#1  Show-it-off!
Try putting everday objects in big glass jars.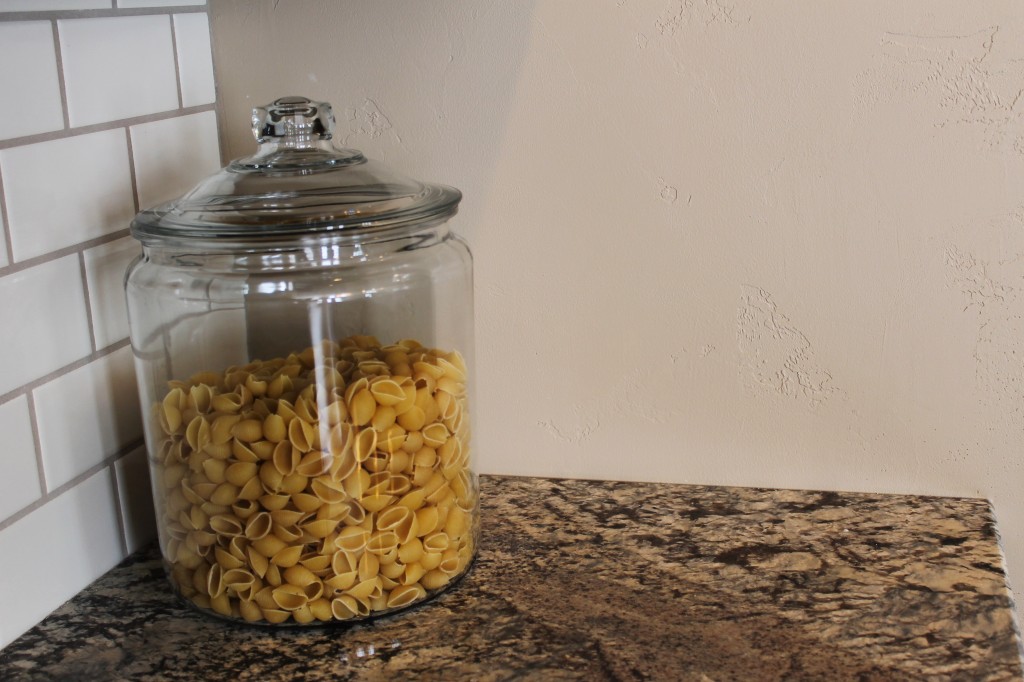 Not only are the jars beautiful and decorative in their own right, but they can actually prove very functional as well.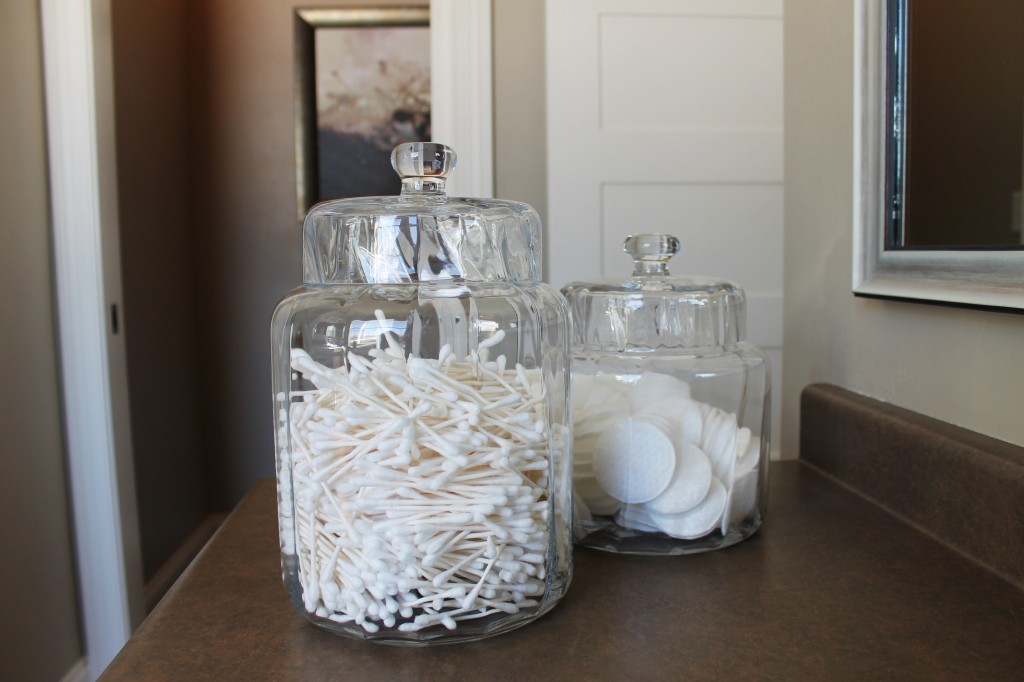 I've also seen dog bones in big jars in a mud room or wooden clothespins in big glass jars in laundry rooms.
For me, I love how the reflective quality of the glass makes this staging accessory visually light.  Even a grouping of jars wouldn't distract from the stone backsplash in this laundry room.
#2  Cheer-it-up!
Try a pop of yellow!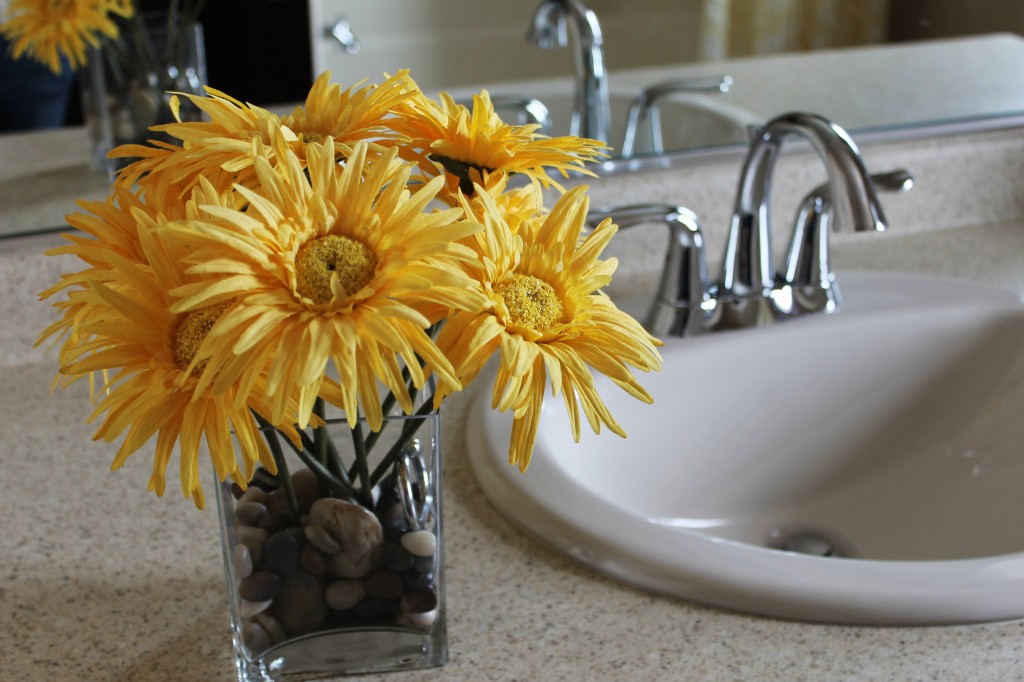 Underused and always refreshing, there are many temporary ways to add a touch of yellow.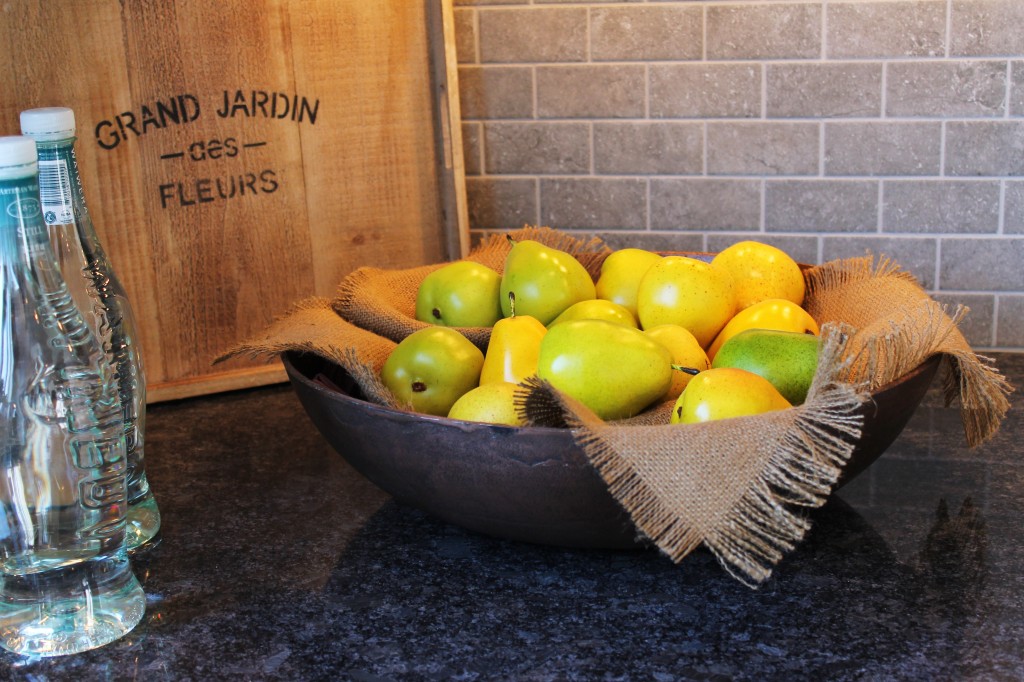 It is a color that reads happy and cheerful and will pair with most other shades in your decor.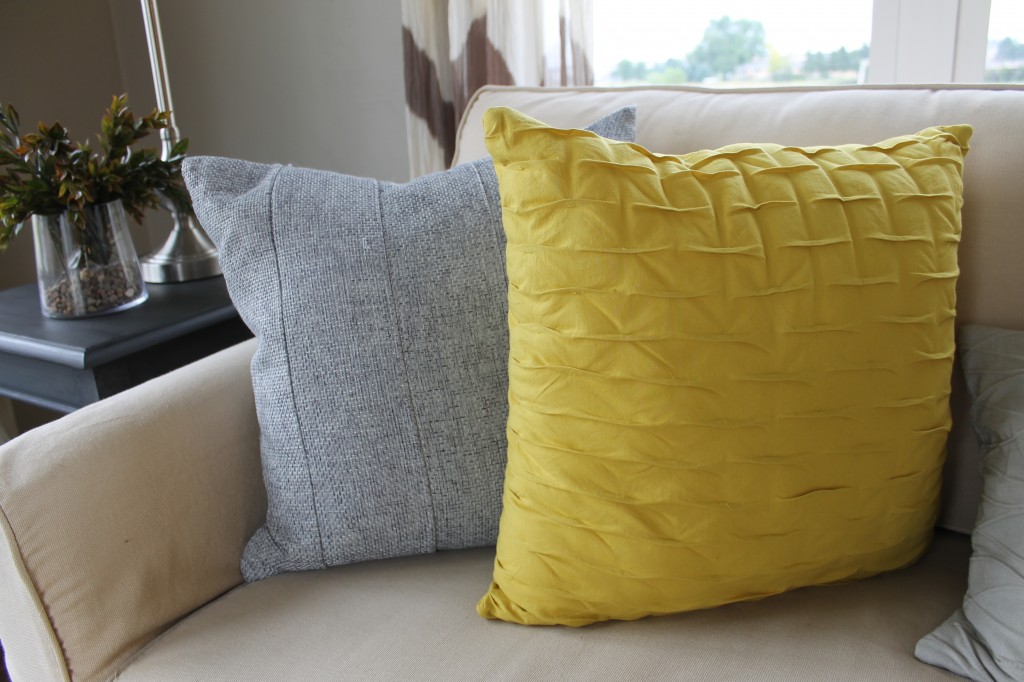 Reinvent a taupe sofa or navy chair with a pair of yellow and gray pillows.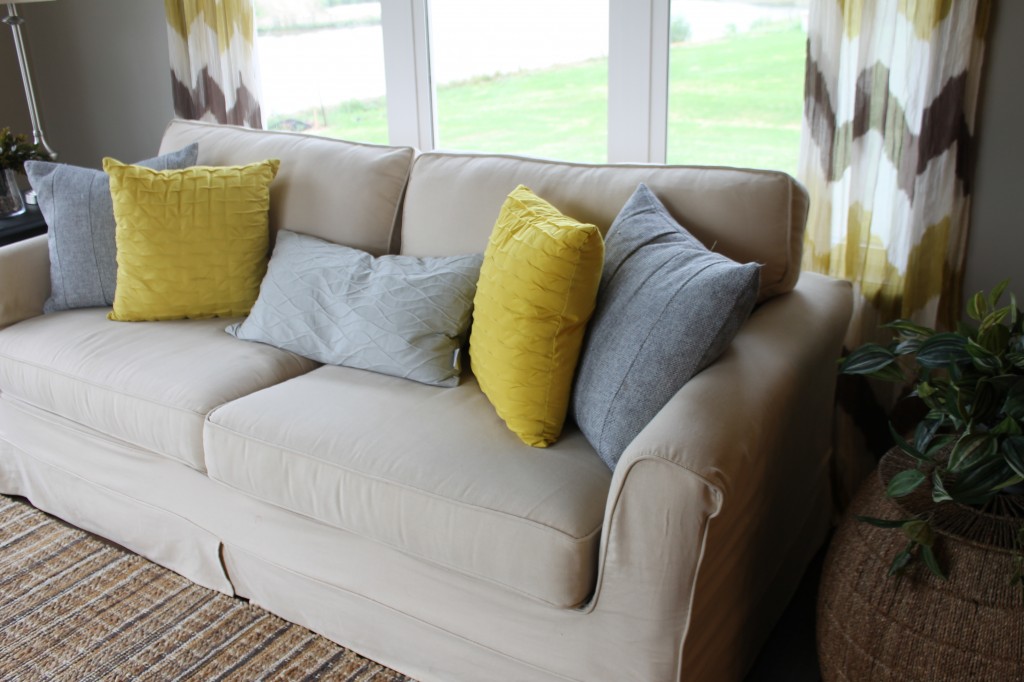 Or grab a bouquet of fresh sunflowers from the farmers market!  However you incorporate it, a dash of yellow will make you smile!
#3  Go for Three-in-a-row!
For a visual impact on a table without a lot of fuss, remember a design basic: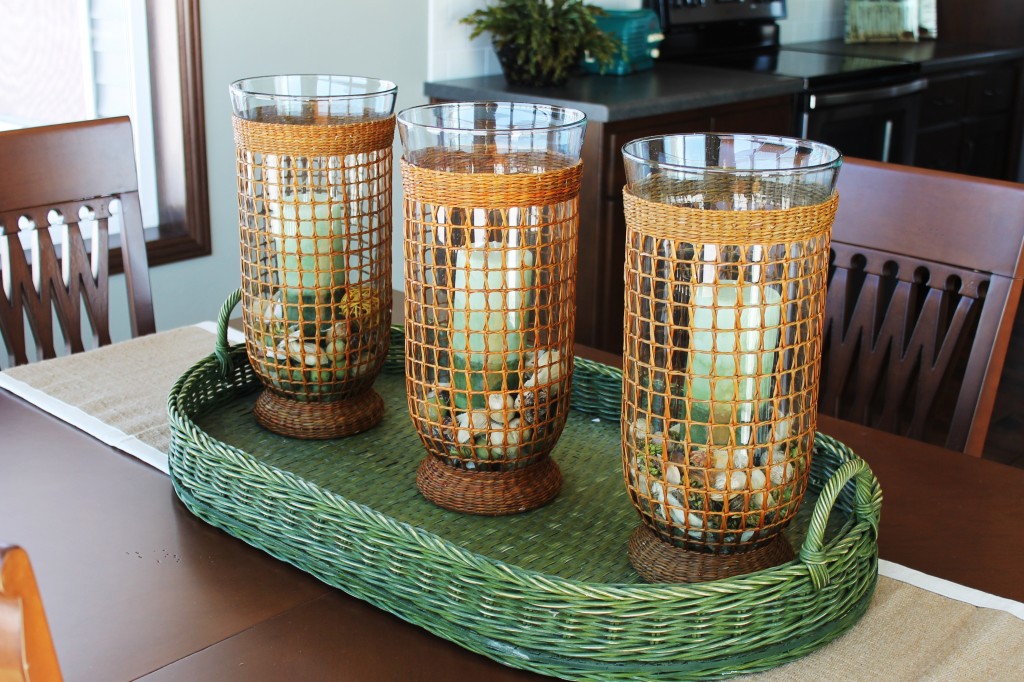 Groupings of odd numbers always do the trick!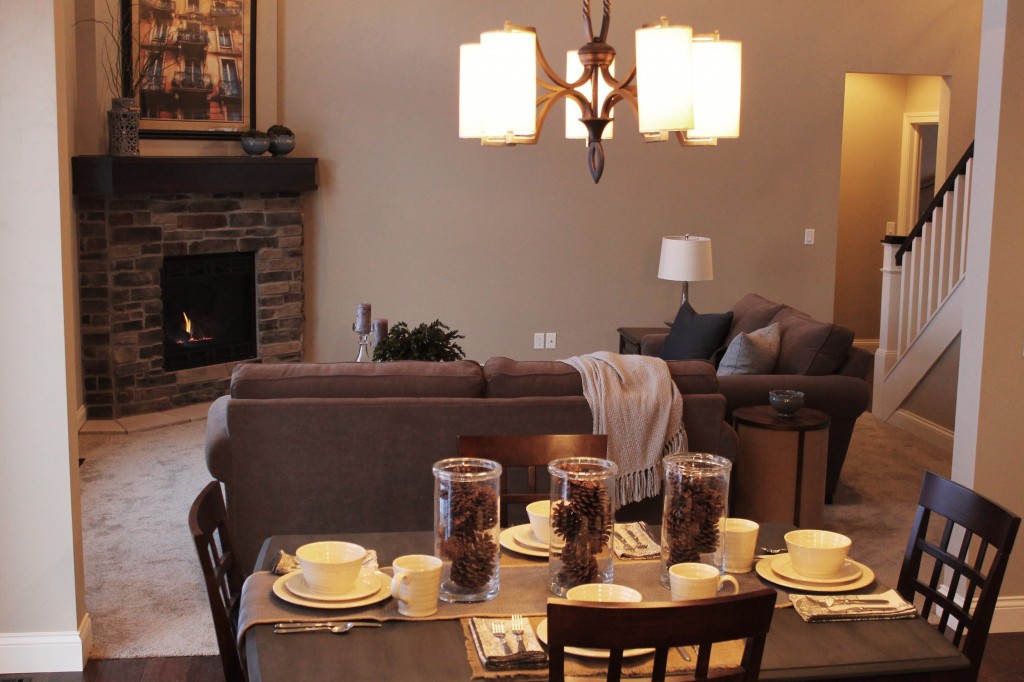 Three of a kind, like these hurricane jars, filled with something as simple as pinecones, makes a ridiculously easy and dynamic table scape!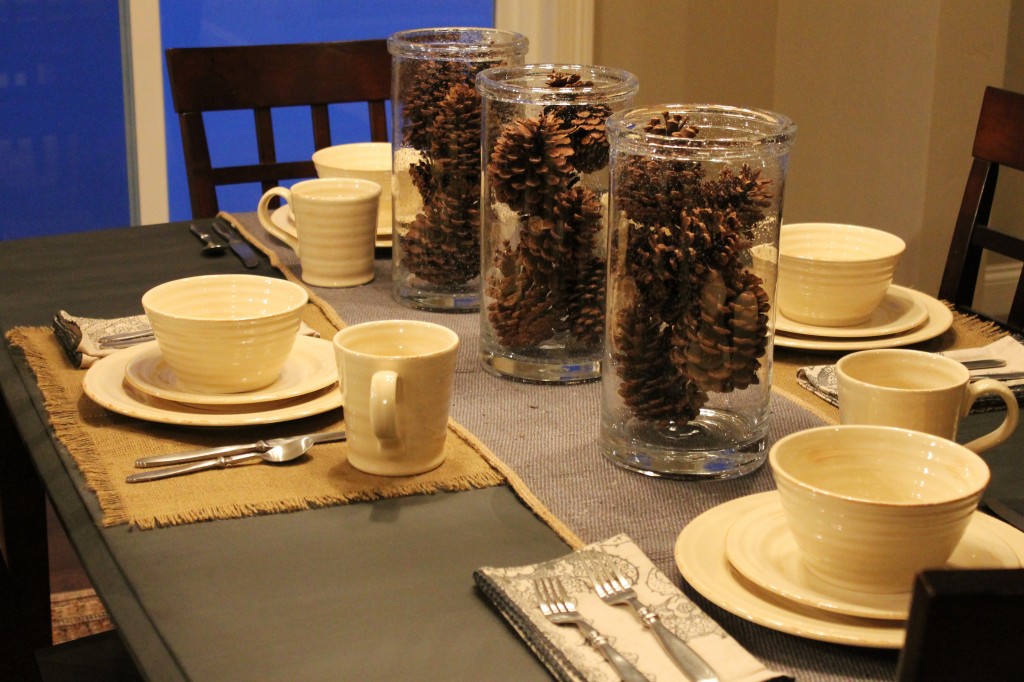 I am going to steal this idea for my house!
And there you have three easy staging tips to get your home more tour-worthy!  I am hoping to have more fun tricks to share after the Brown County Showcase coming up in September!  Stay tuned!