How to Create a Dreamy Master Bedroom
You know that feeling you get when you stay at a really nice hotel and you walk-in and the bed just looks…dreamy?  I think your master suite in your home should have the chance to make you swoon just like that!  Here are four bedrooms to showcase four easy tips on how to create your own dreamy master bedroom!
1.  Start by Scaling Back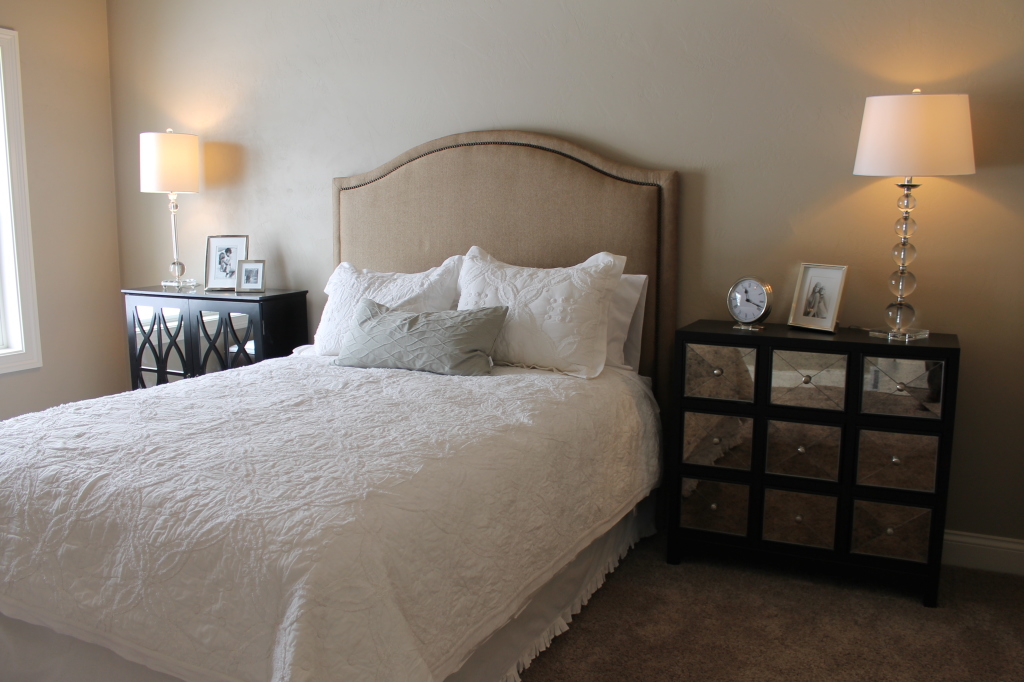 Minimize the amount of furniture you need in the room.  Think about simplicity.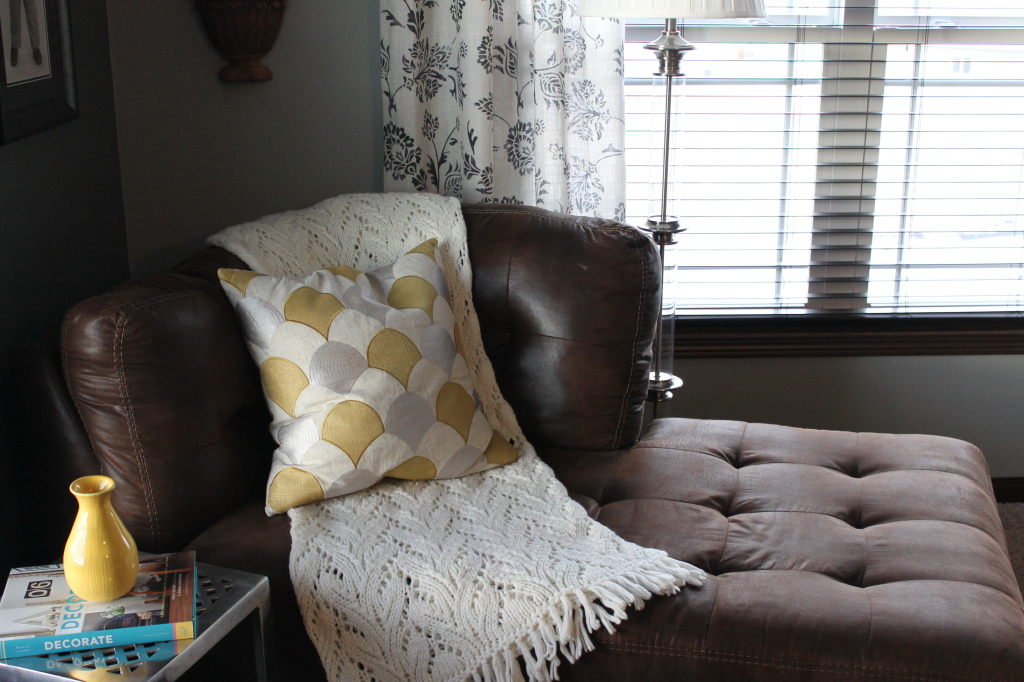 A classy settee or leather chair in the corner feels like a place to relax. Craigslist that long dresser with a mirror that used to be sold with every bedroom set!  You don't need it!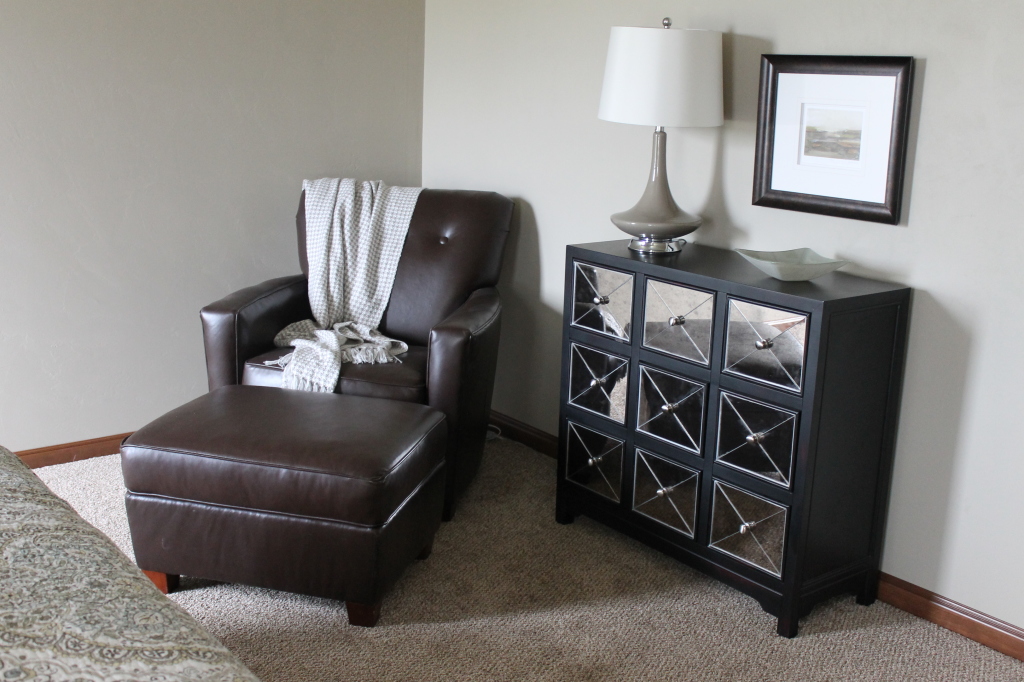 2.  Choose a Calming Color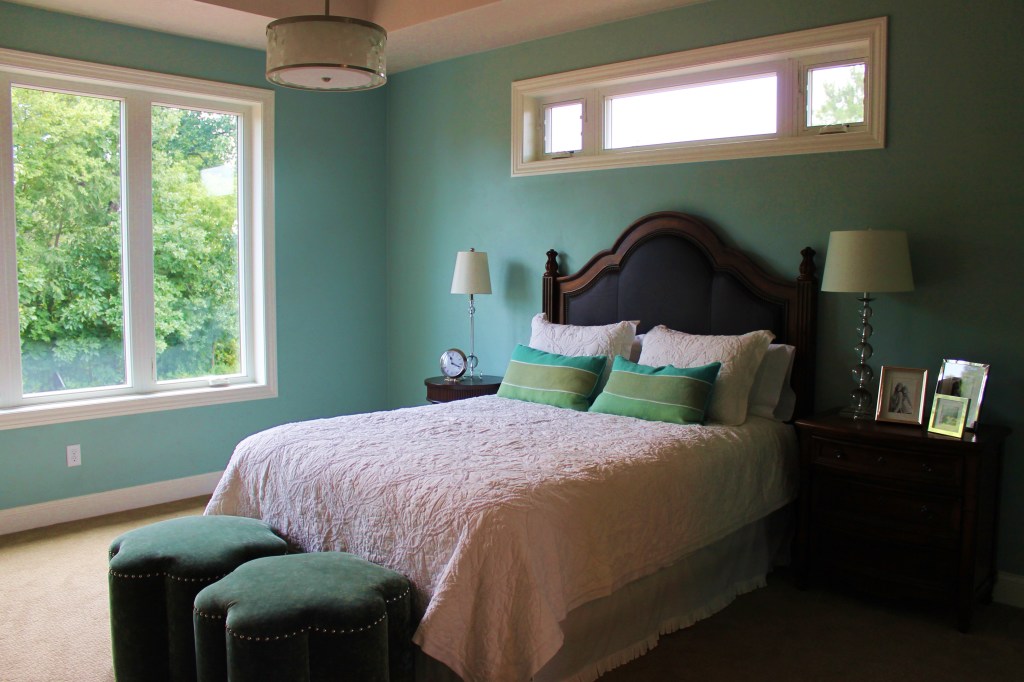 If your happy place is the beach, use a turqouise water color for the walls.  And if you decide to go for the white bedding don't forget to-
3.  Add subtle textures.
Fluffy white duvets are very high-end hotel, but I also really like the texture of a coverlet like this.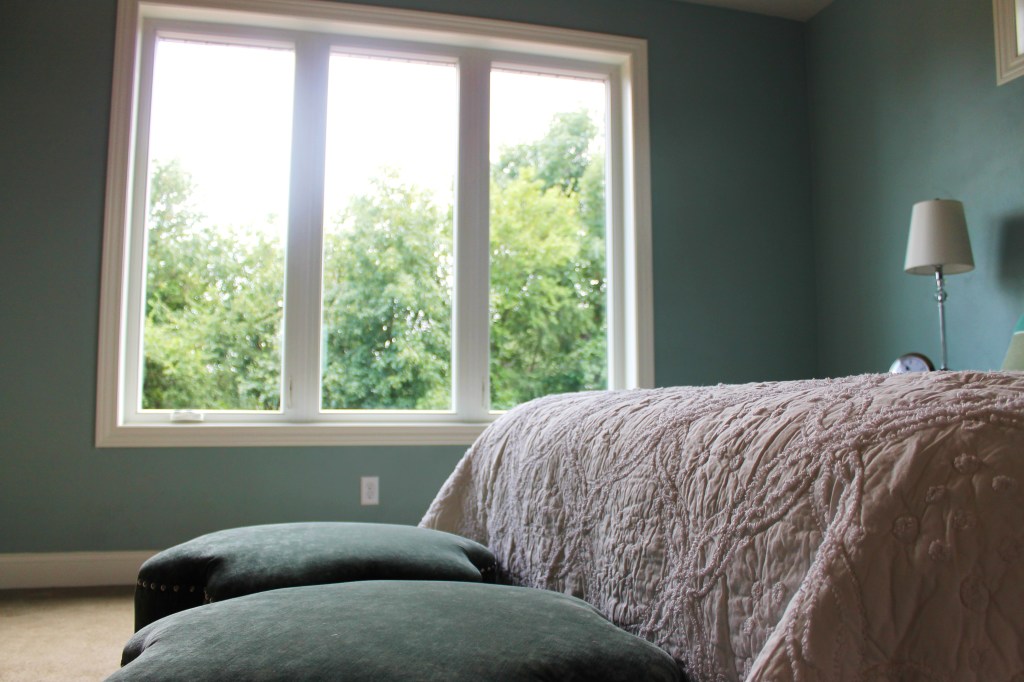 Notice the stools at the foot of the bed have a chenille quality, the headboard has an accent of leather and even the pendant hanging in the room has a mesh textured screen over the shade.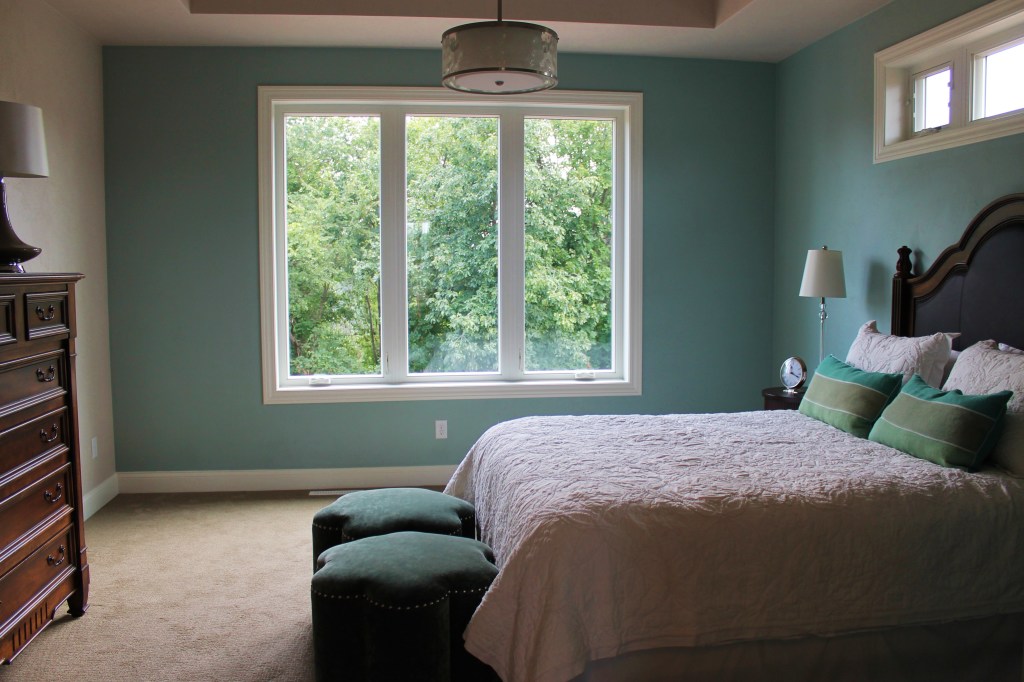 4.  Create a focal point (that makes you smile)!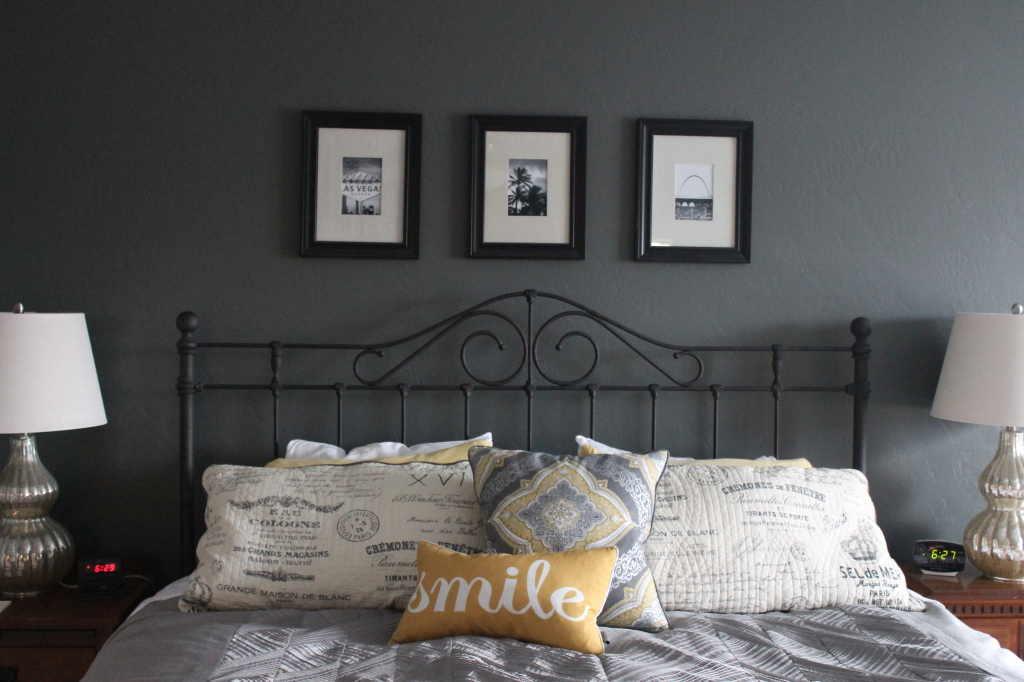 This dramatic deep gray wall has a clear focal point with the trio of photos hanging over the bed and the layering of pillows.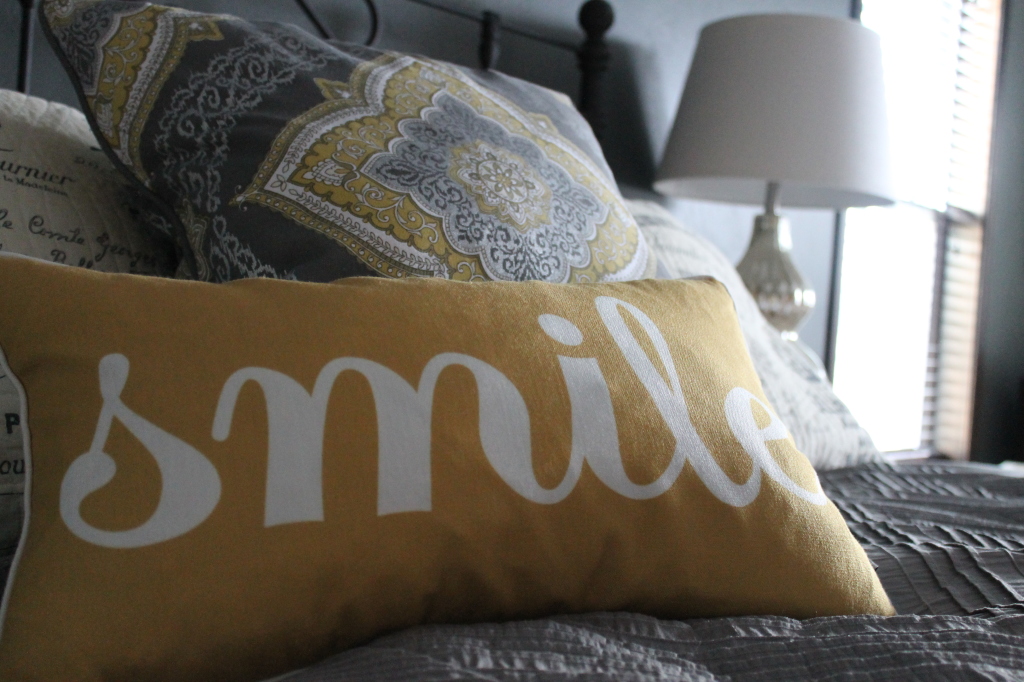 I love accent pillows on a bed!  Not so many that it takes you 20 minutes to turn down the covers, but the appropriate amount you see here with the addition of a fun accent pillow.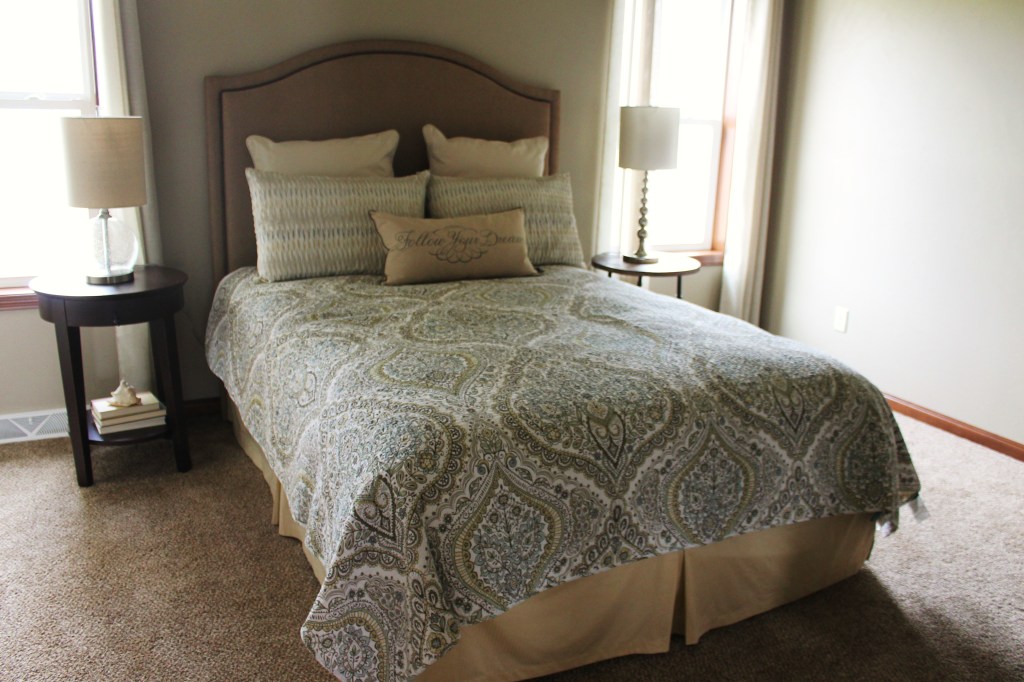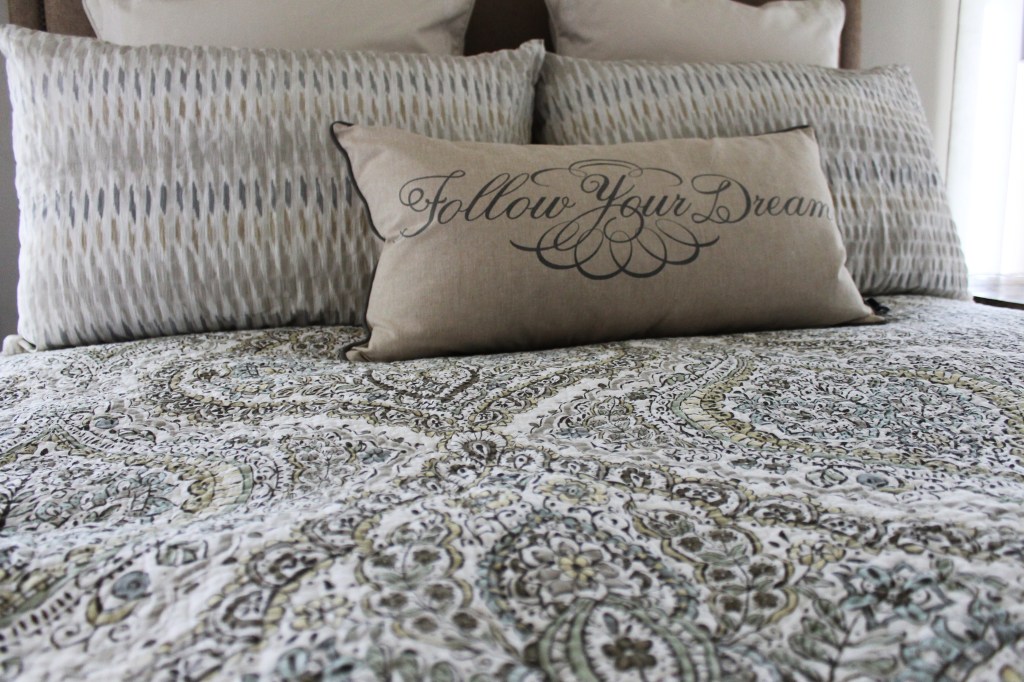 And there you have it- these four bedrooms gave us four easy steps to getting that "on vacation" feeling in your very own home!
Who is revamping their Master Suite?  Who has too many pillows on their bed- but loves it anyway!?!
And if you haven't found me on Facebook yet- Do that now!