A Tour of my Yard…with pumpkins!
Every year I look forward to picking out a new variety of pumpkins and gourds in different colors.  But every year, as I admire the carefully chosen locations I select for them around my yard, I wish there was a way to share these perfect images of fall.  So in true blogger-style I am going to share this year's batch of pumpkins by way of a tour of my yard!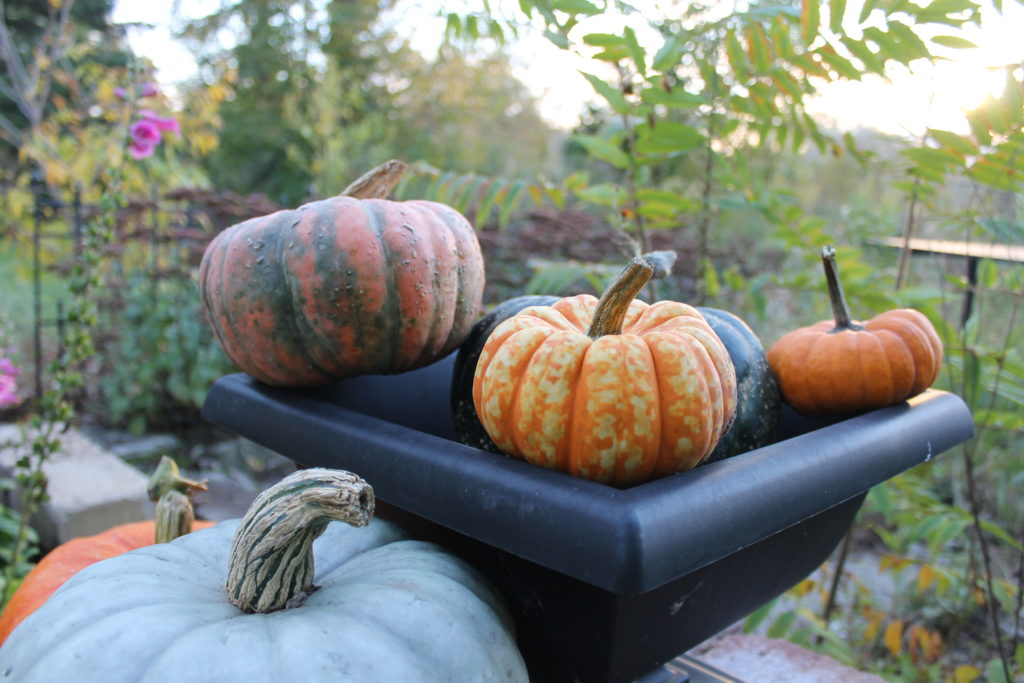 Let's start by the rustic patio area on the north side of our property known as the "old machine shed."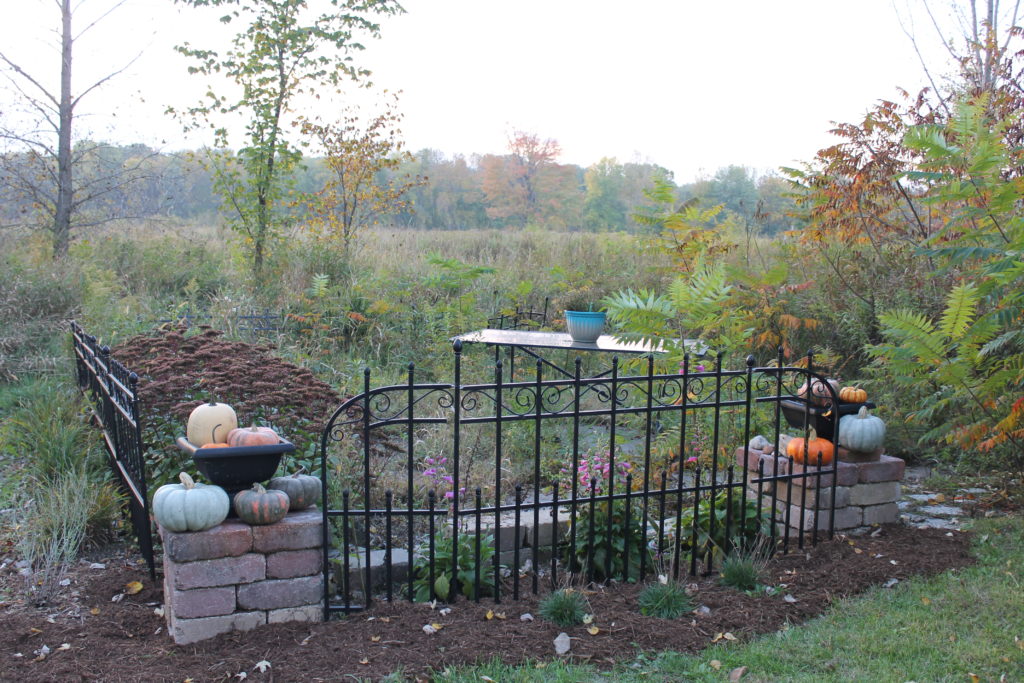 This area has come a long way since we dug up the old cracked concrete floor of a previous outbuilding and decided to make it into a patio area.  The corners are defined by stone block pillars topped with planters that usually hold citronella torches in the summer time.  But for right now they are perfect for my pumpkins!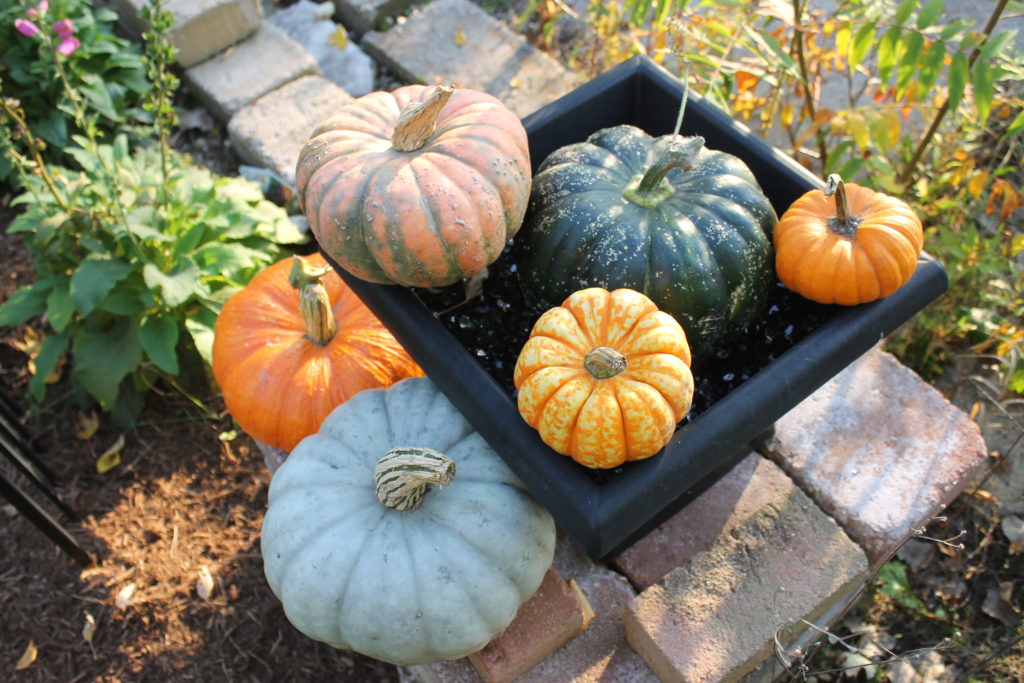 The iron fencing was gifted to me from someone who was no longer using it in their yard.  I wasn't sure what to do with it until I decided to create a more closed English garden with this patio. I planted the sedums and daylilies like a hedge on either side of it to complete the look.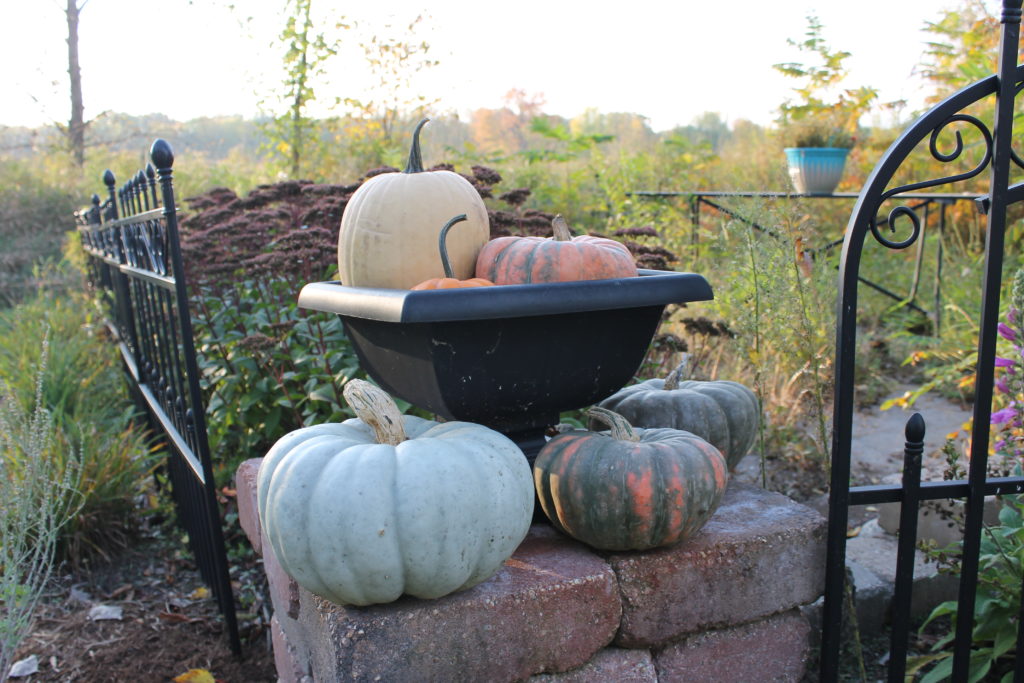 This is the patio that I recommend when you want to drink a glass of wine and watch the sun set- as it has a perfect view to the west!
From there- let's take a look at my front steps!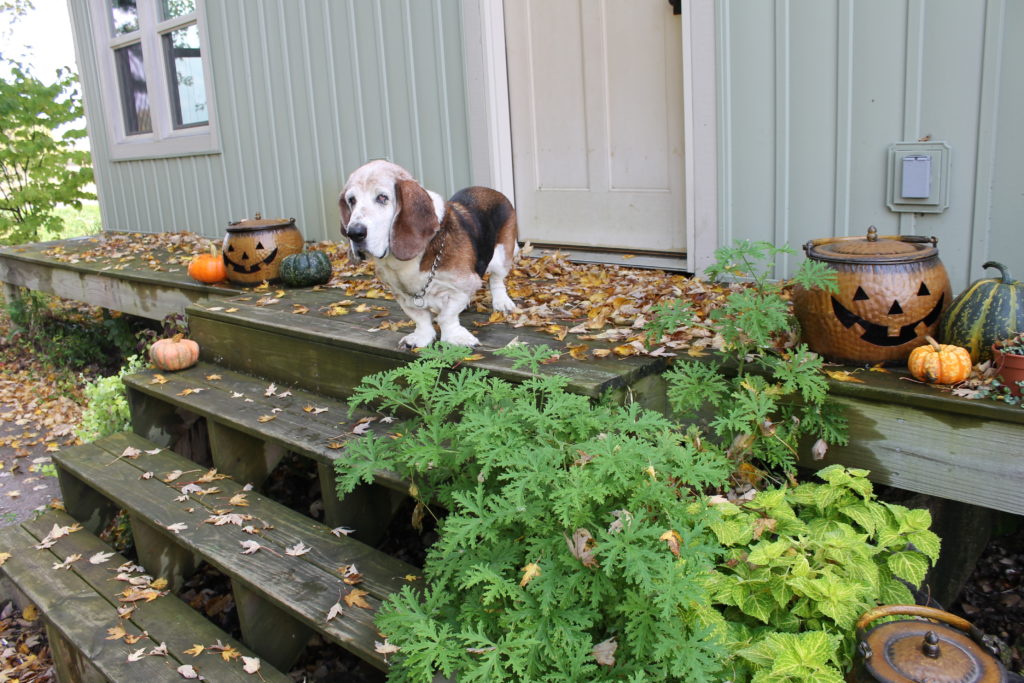 This area is still a work in progress and will probably be redone now that we have completed most of the other exterior finishes.  I like flanking the front door with these metal jack-o-lanterns and working in a few well placed pumpkins!  Being the north-side I keep my container plants to geraniums and coleus- things that do well in partial shade.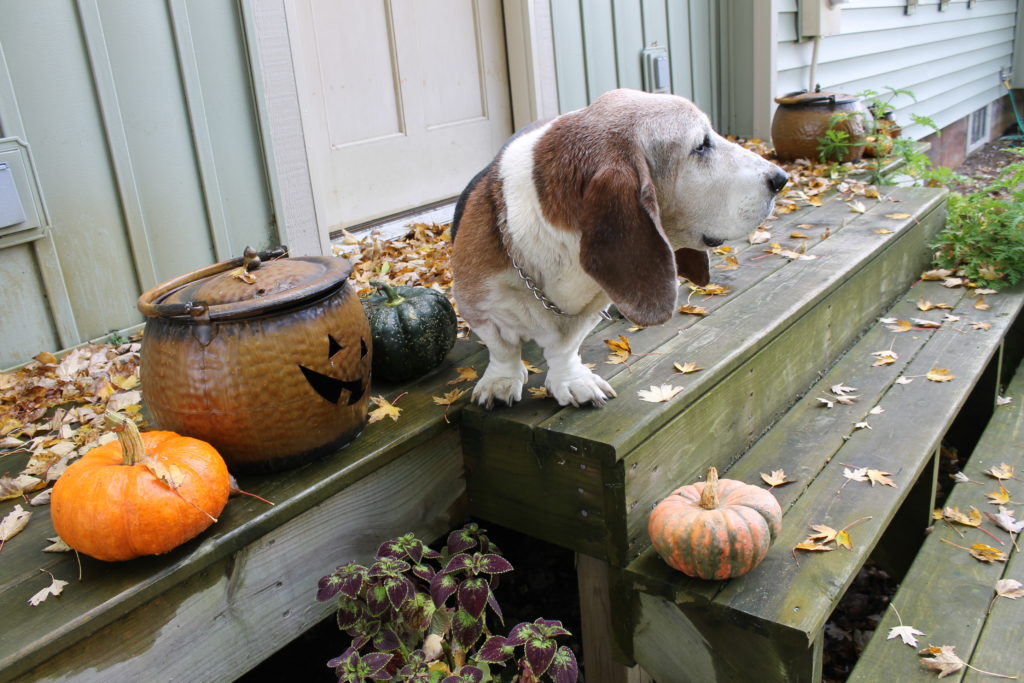 Around the corner you'll find the "garden side" of my yard because it faces south.  This is where all my main entertaining space is.  You've see it in the background of my parent's 40th Wedding Anniversary dinner and as the center piece of my annual Fairy Festival.  I also shared a complete series of before, during and "almost after" photos in a previous post.
This year I topped my patio table with a variety of pumpkins and gourds arranged on a wood painted board that I found in my barn.  The star "runner" is actually a small kitchen rug.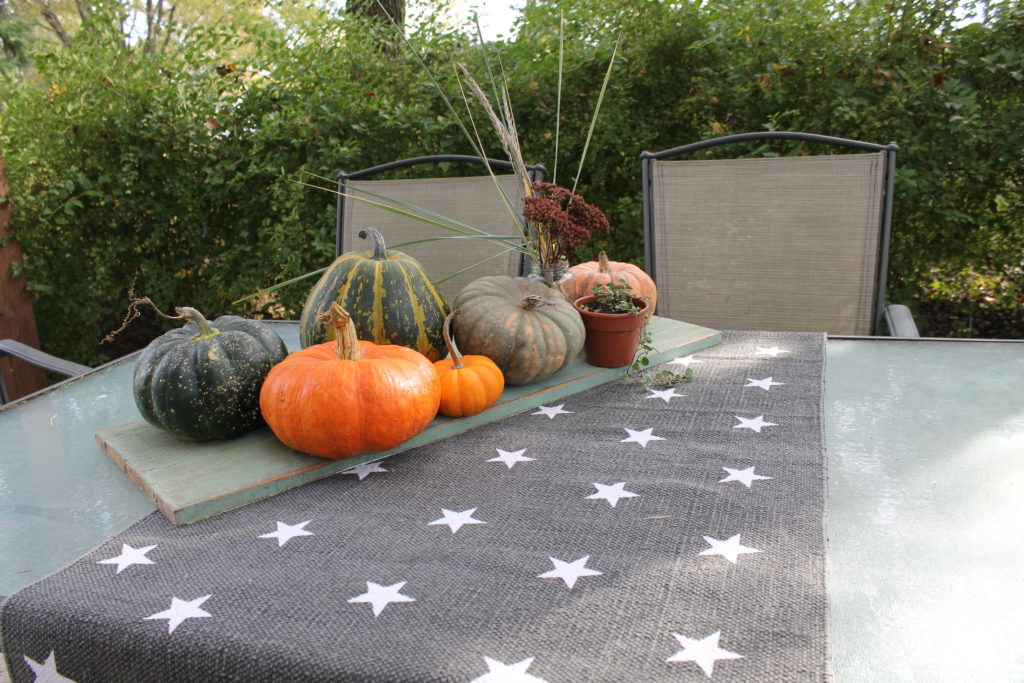 And in hopes that the nice weather holds on- and I actually get to entertain out here- I hung this metal twig candle holder from the center of the pergola.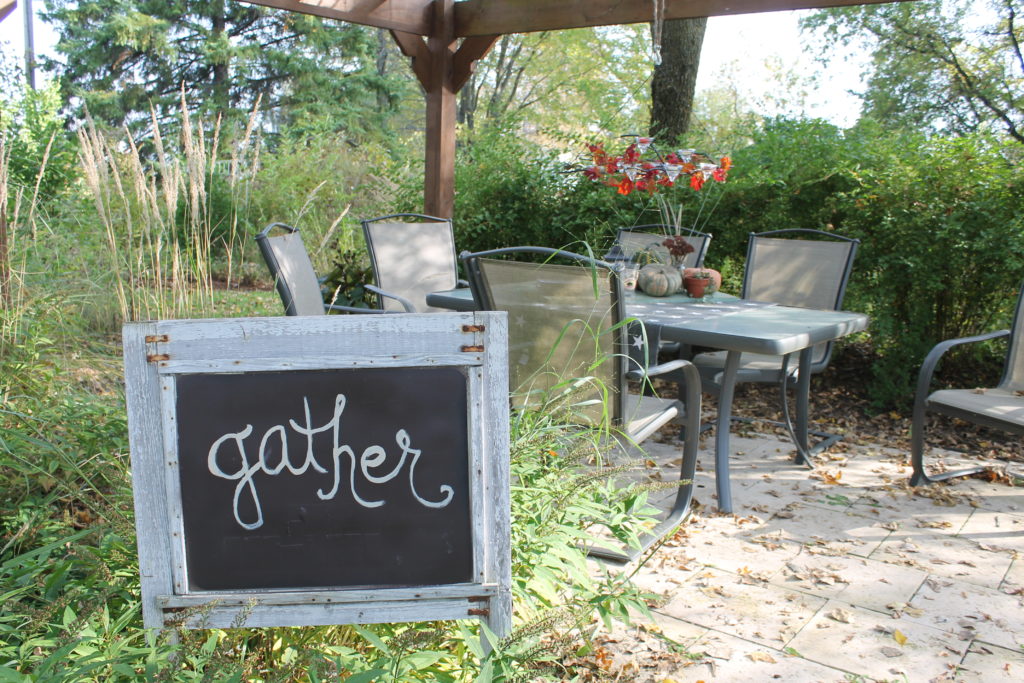 And twisted some artificial red leaves into it to make it really pop!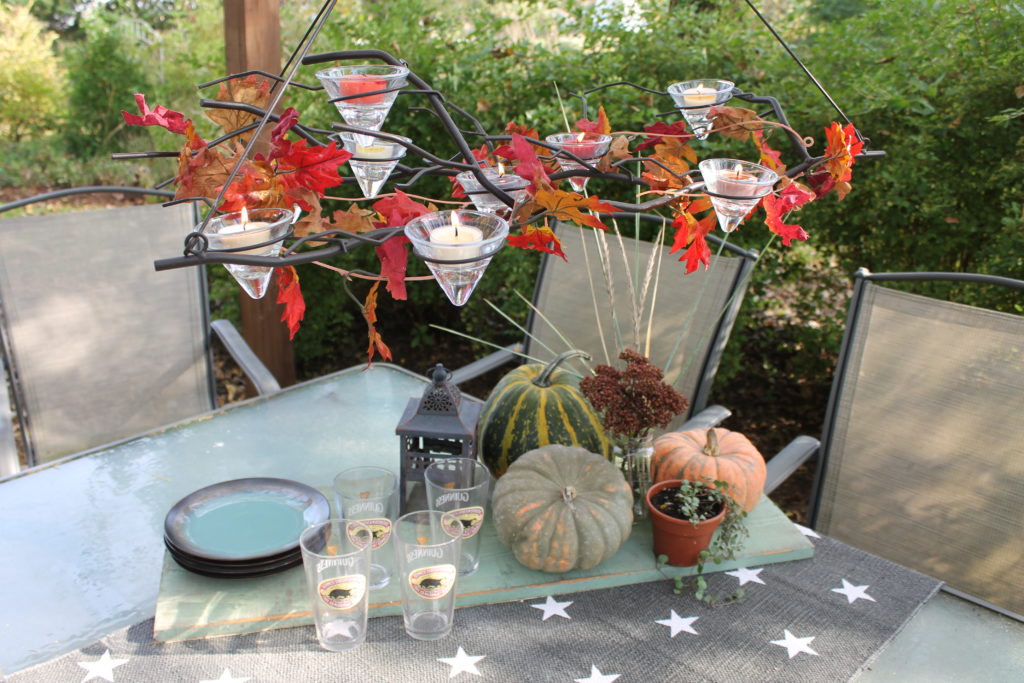 I even added a lantern and some orange pumpkins to the small bistro table I have near the sitting wall and grilling area.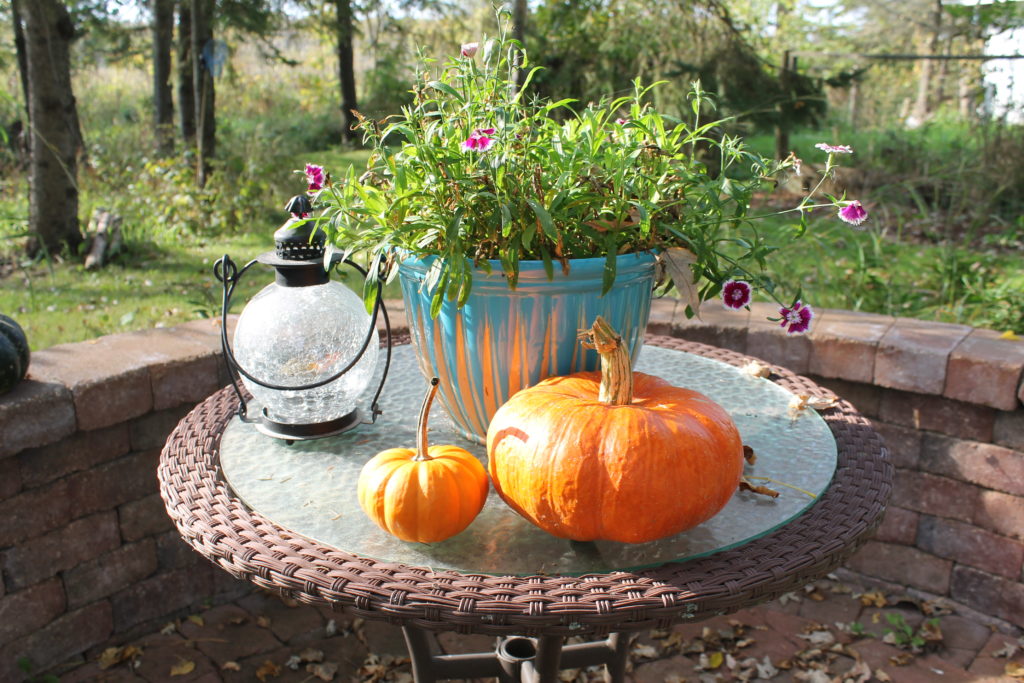 And because it looks directly out into this side of the yard- I'm including my sunroom in this Fall Tour!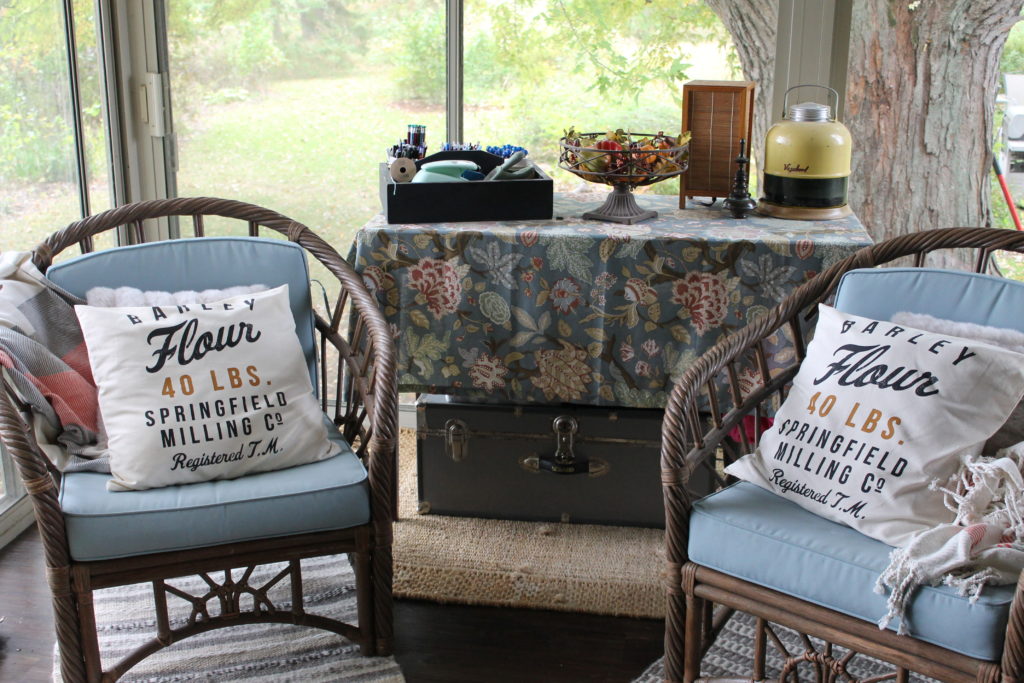 Although I change up the furniture for every season, my favorite look for this room are the two up cycled bamboo chairs that came from a consignment shop.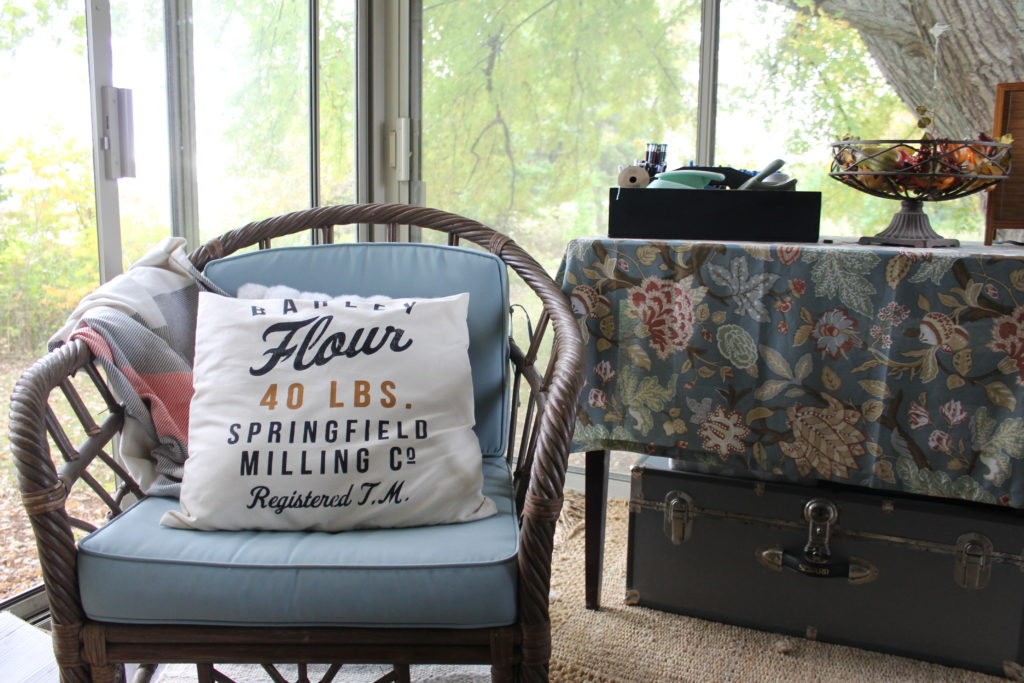 Directly off my living room, this space is perfect for enjoying a cup of coffee or paging through a new magazine.
My basset hound, Dillinger, prefers to read his Woman's Day in the yard.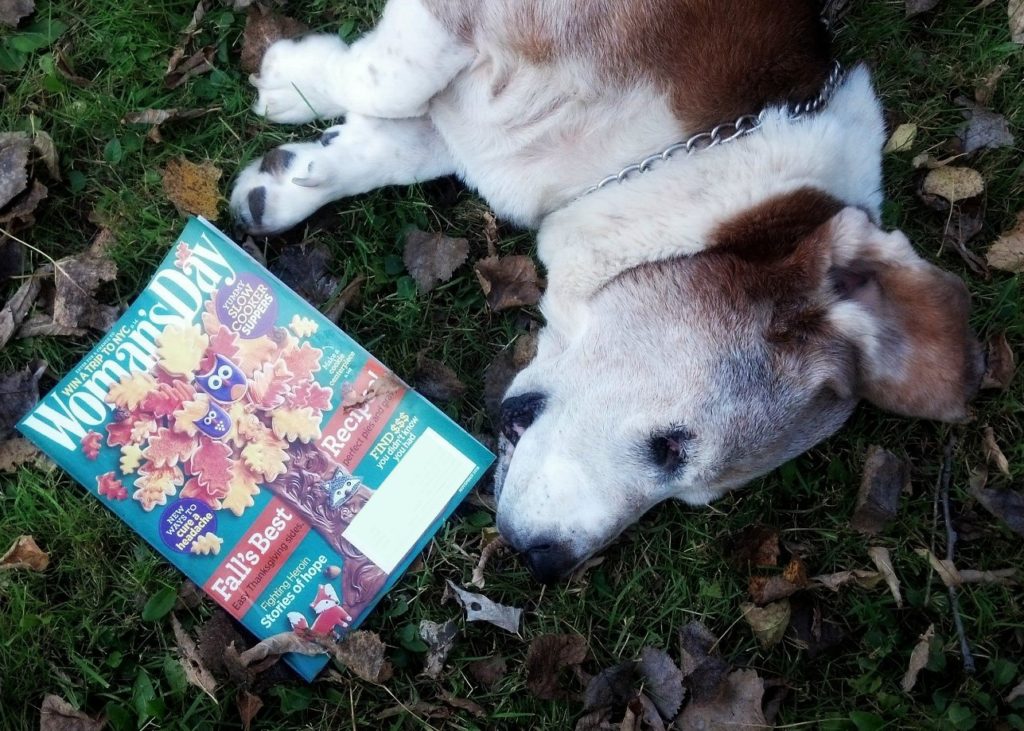 And that's it!  A little taste of autumn in my yard!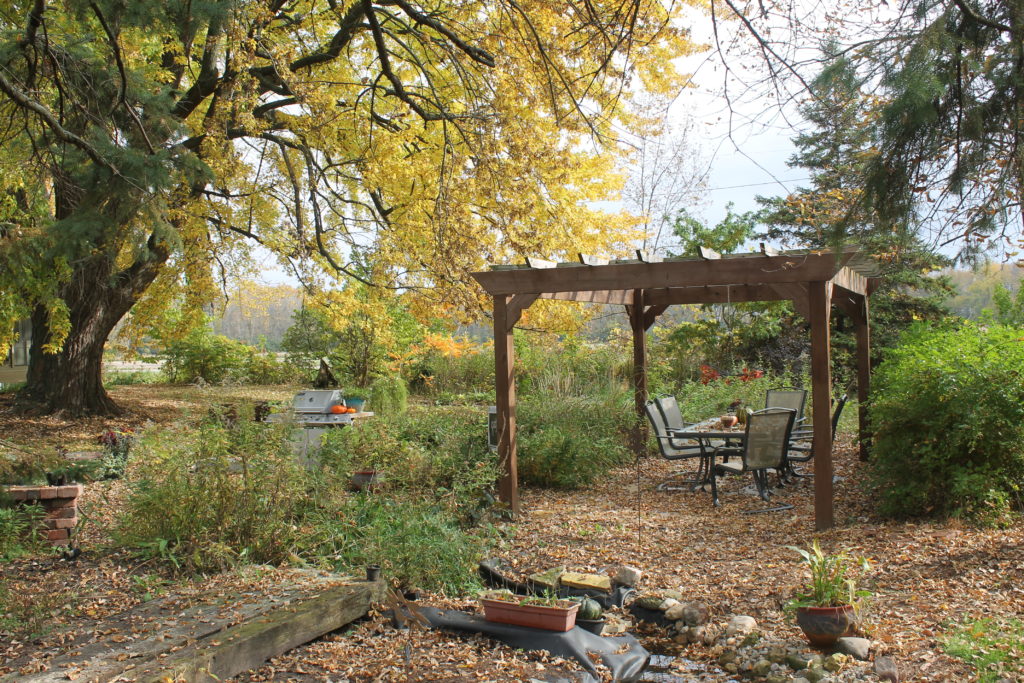 Thanks for taking the fall tour of my yard…with pumpkins!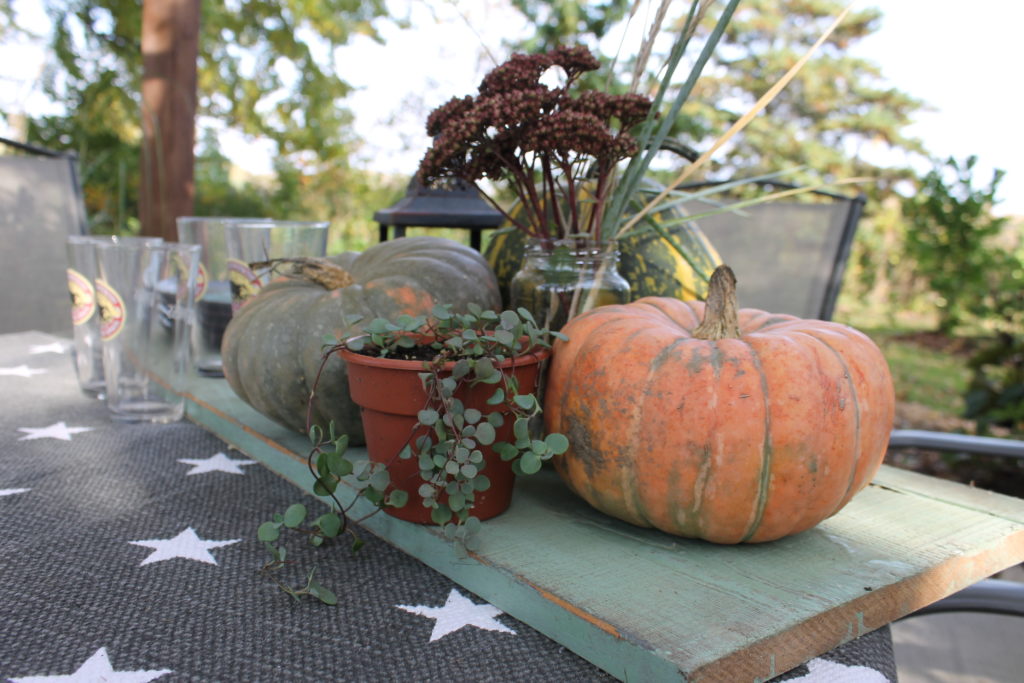 You Might Also Like-