The Fins and Feathers Fairy Festival!
If you read my introduction to this event- What is a Fairy Festival? then you already know that on June 21st I invited my niece and about a dozen other cuties over to my home for a day of dress-up, crafts and fun!  The idea was to bring the magic and whimsey of the fairy culture to my yard.  I chose the name Fins and Feathers on FF, since I also have a love of mermaids and was looking to incorporate a fishing theme into the mix for any of the little boys that wanted to attend.  Oh, and our house is on the county hwy FF, so that explains that!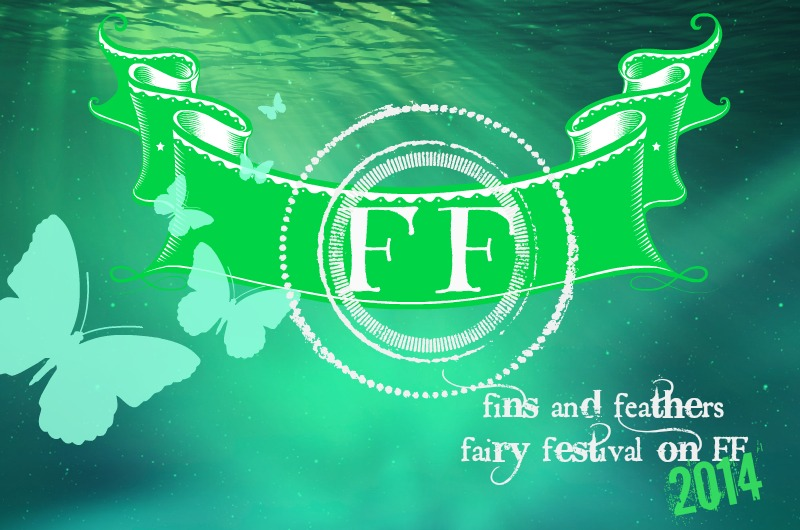 Last year we focused the Fairy Festival around a tea party and making desserts.  Due to weather I had staged it all indoors.  This year my mom and I came up with several craft ideas and I decided to take my chances with rain and go for an all outdoor arena.  I named the area in my yard that we were using "The Fairy Market Place."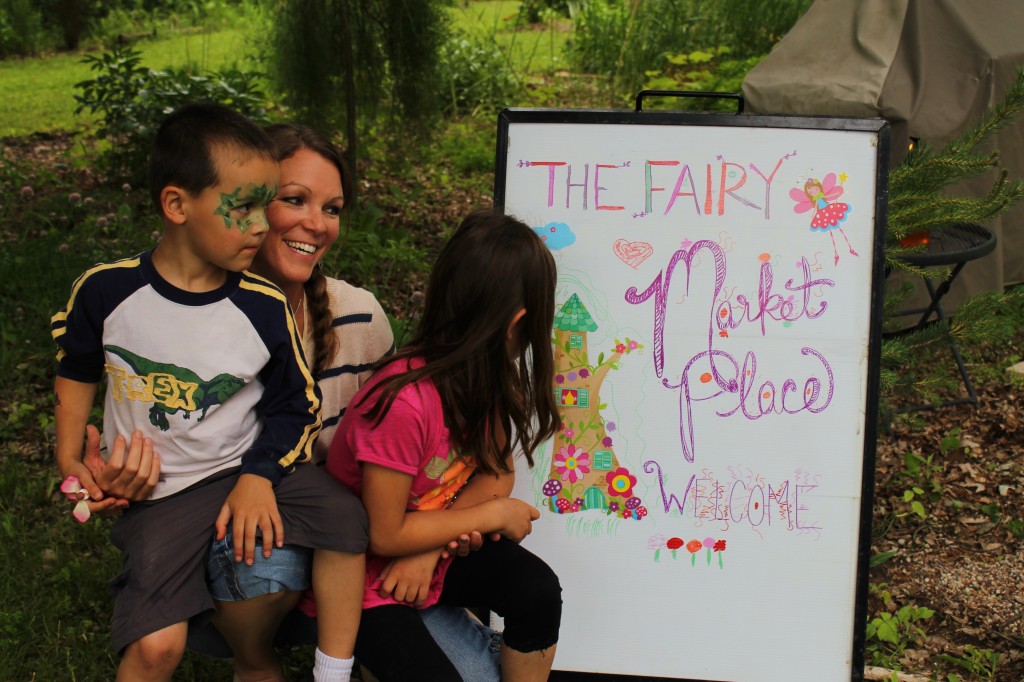 This included the Dew Drop Fountain Cafe (tea party area), Bake Shoppe, Fish Market, Mermaid Cove Make-up, Sea Shell Jewelry, Fairy Post Office (wish shop) and the Fly-Away Feather Hair Clip boutique.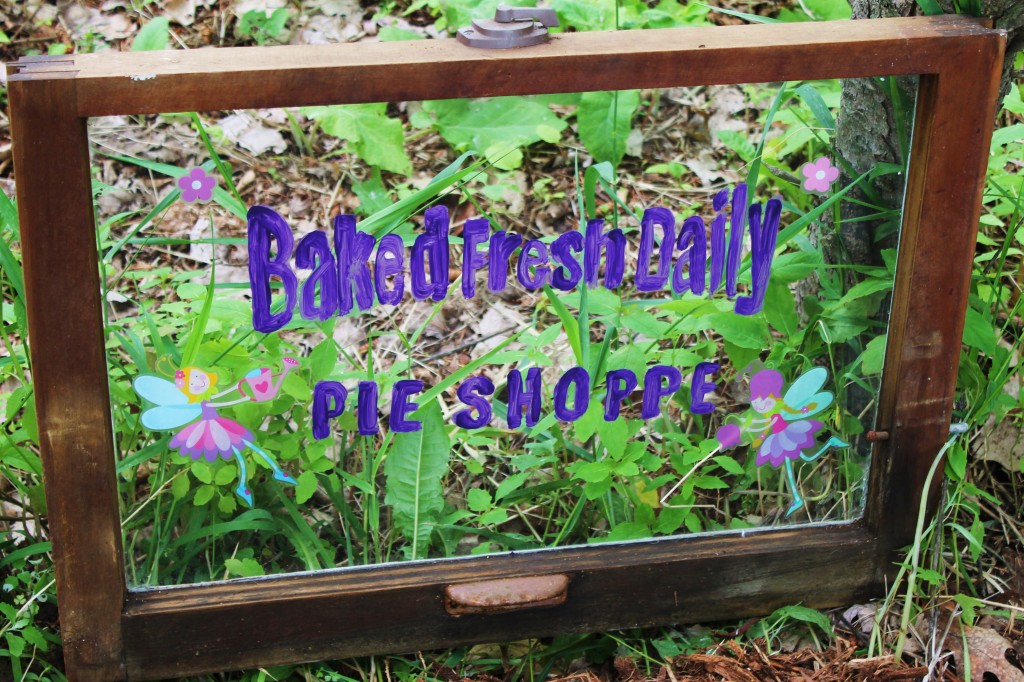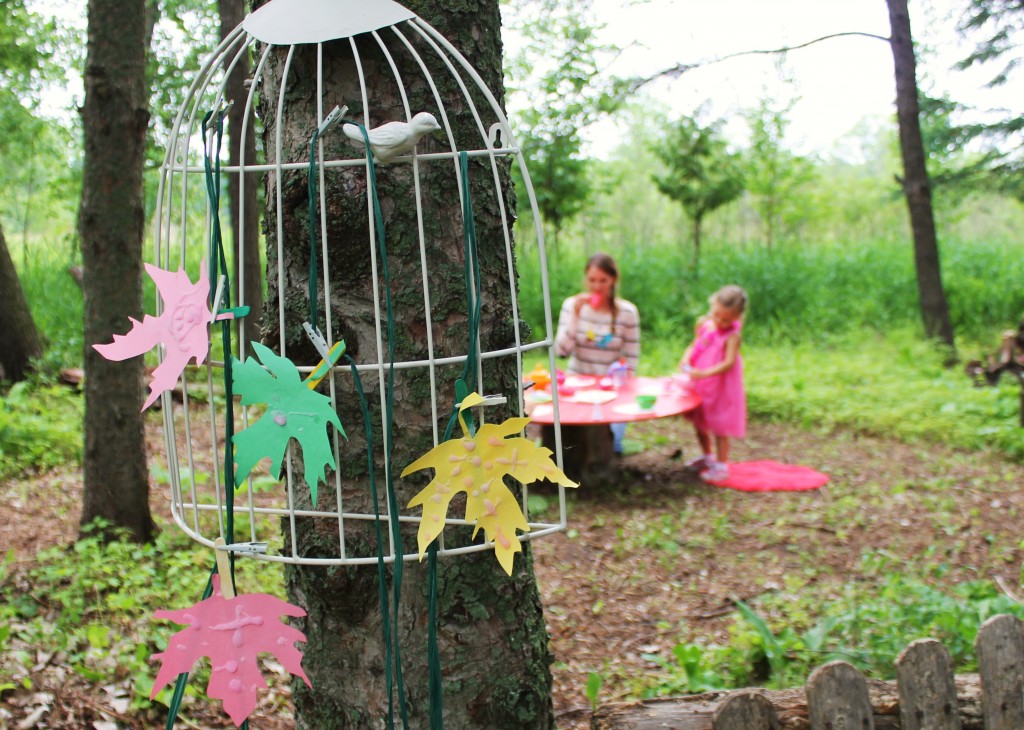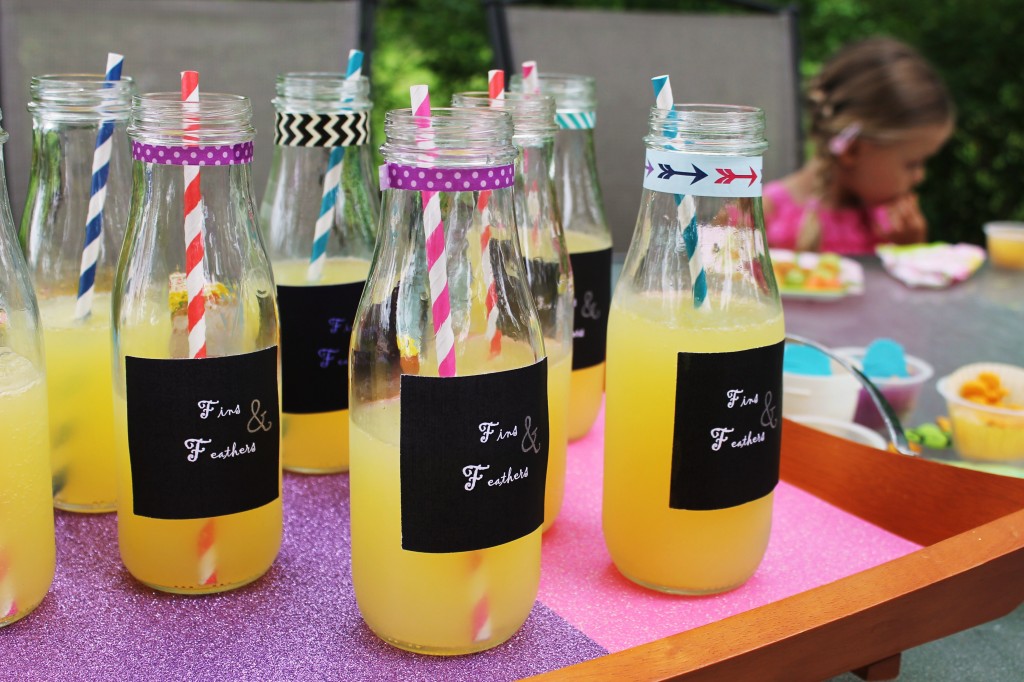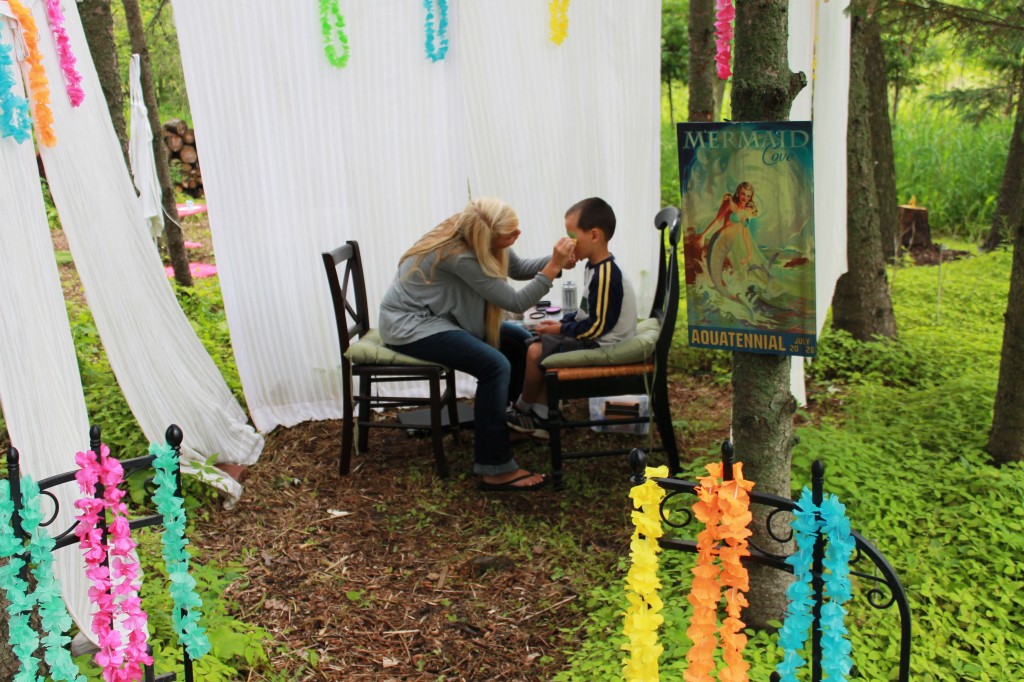 Since my yard is a combination of pine trees, flower gardens, and a patio area there were lots of spaces to create "booths."  To provide some distinction between areas I ran a clothing line through the pine tree branches and clipped up old white curtains to give my sister a little nook for her "Mermaid Cove Make-up" station.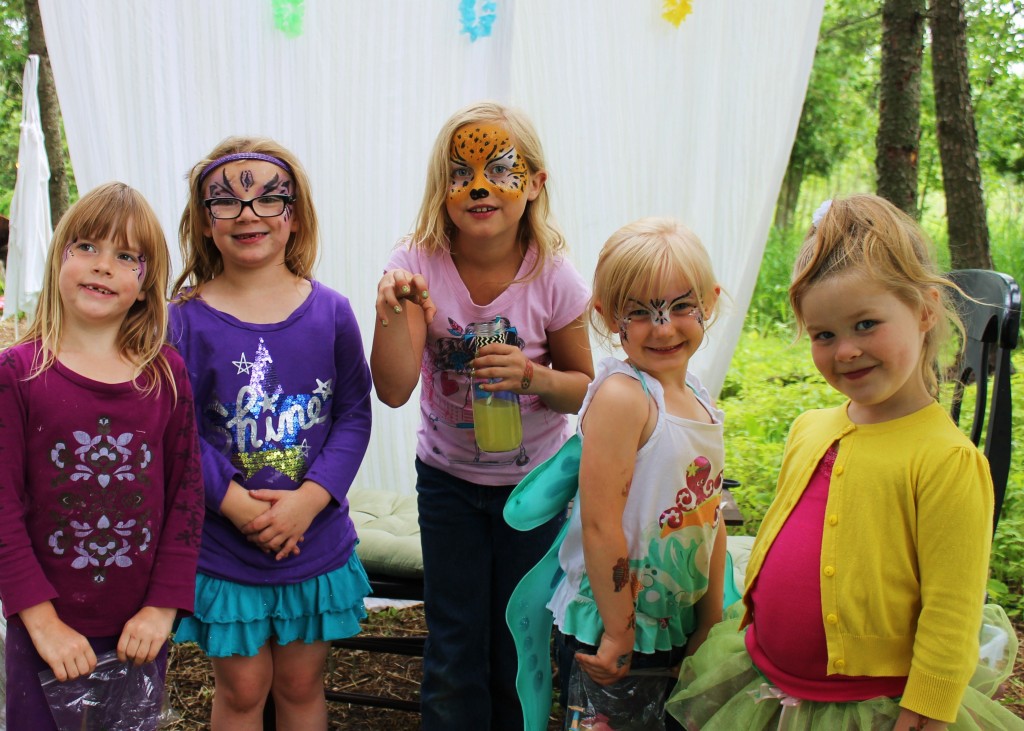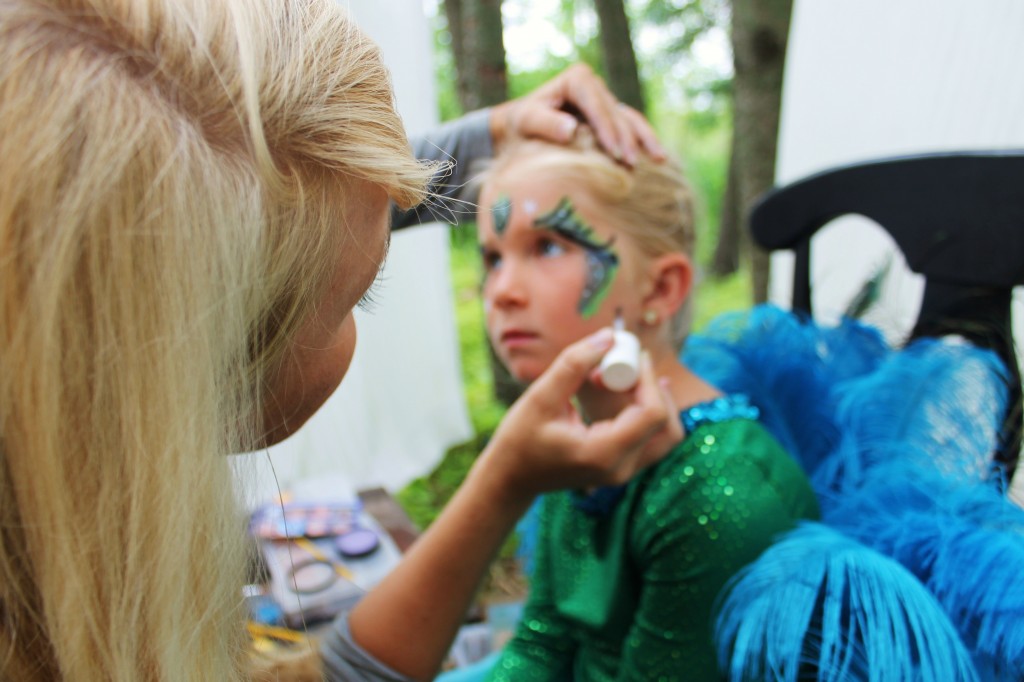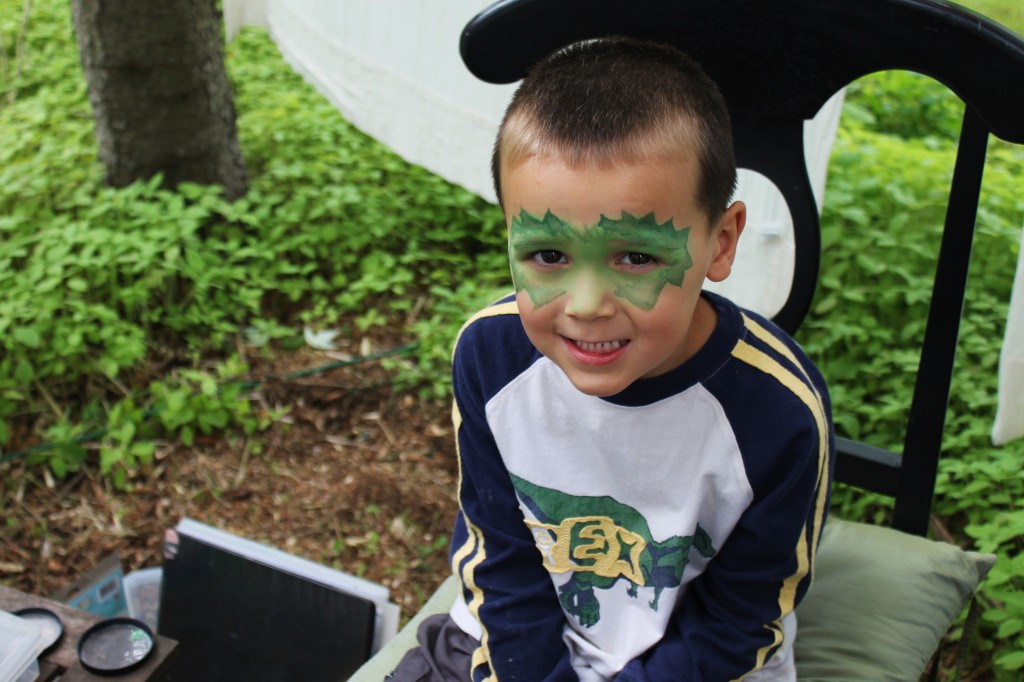 Multiple patio tables were staged around the yard to give the kids a work surface for coloring and crafts. Here you can see Nick in the background working on "natural" mosquito control by burning a small smokey campfire during the party.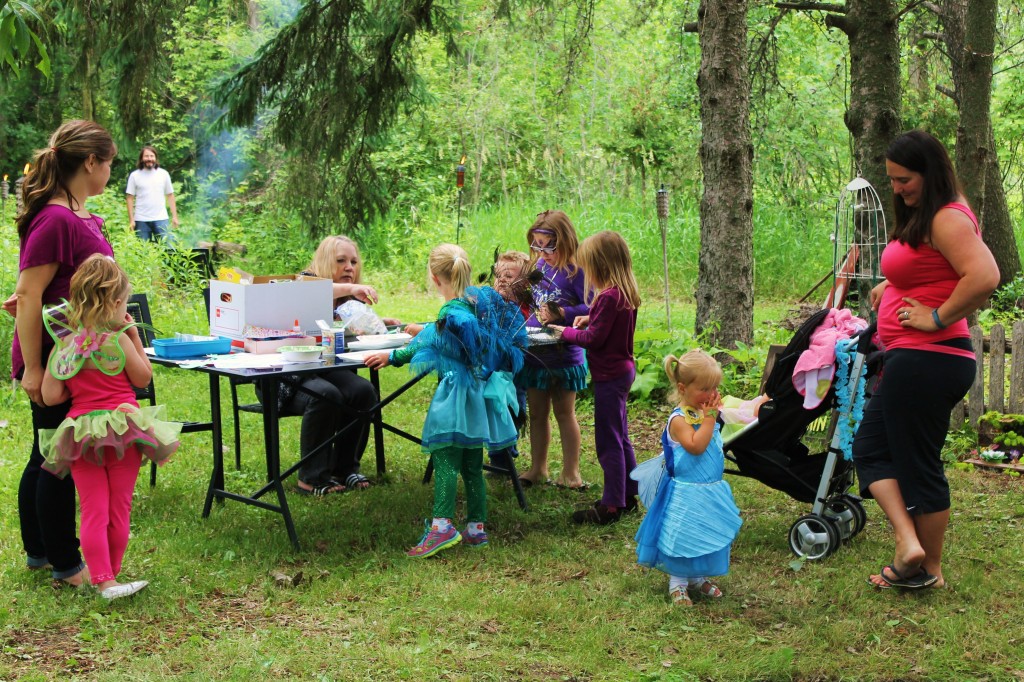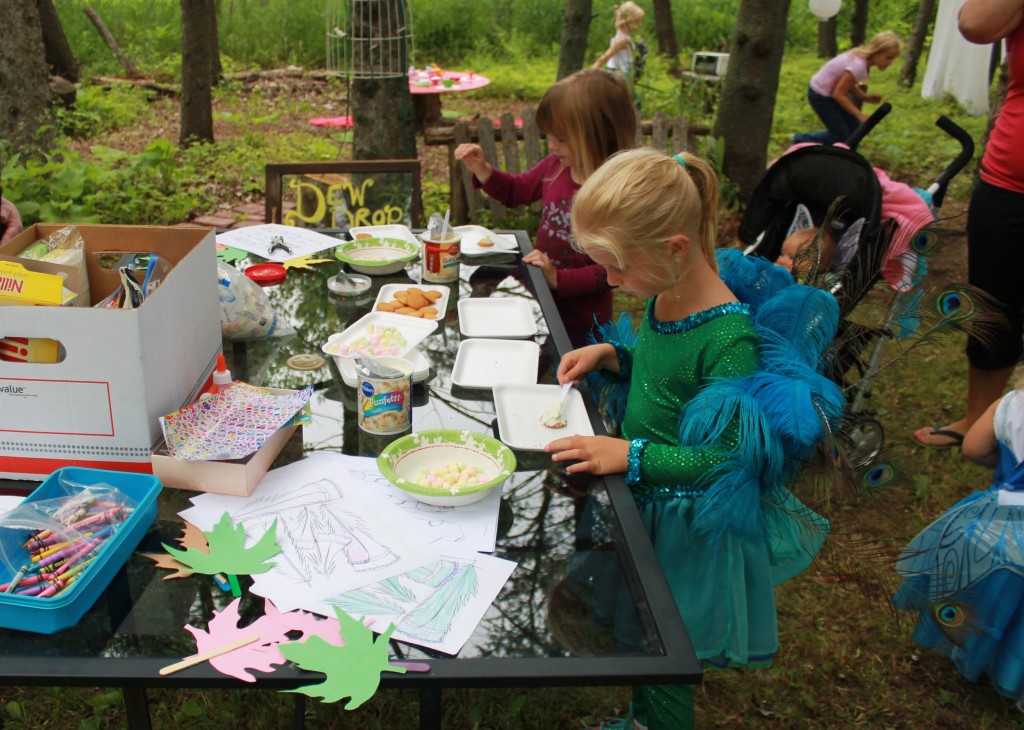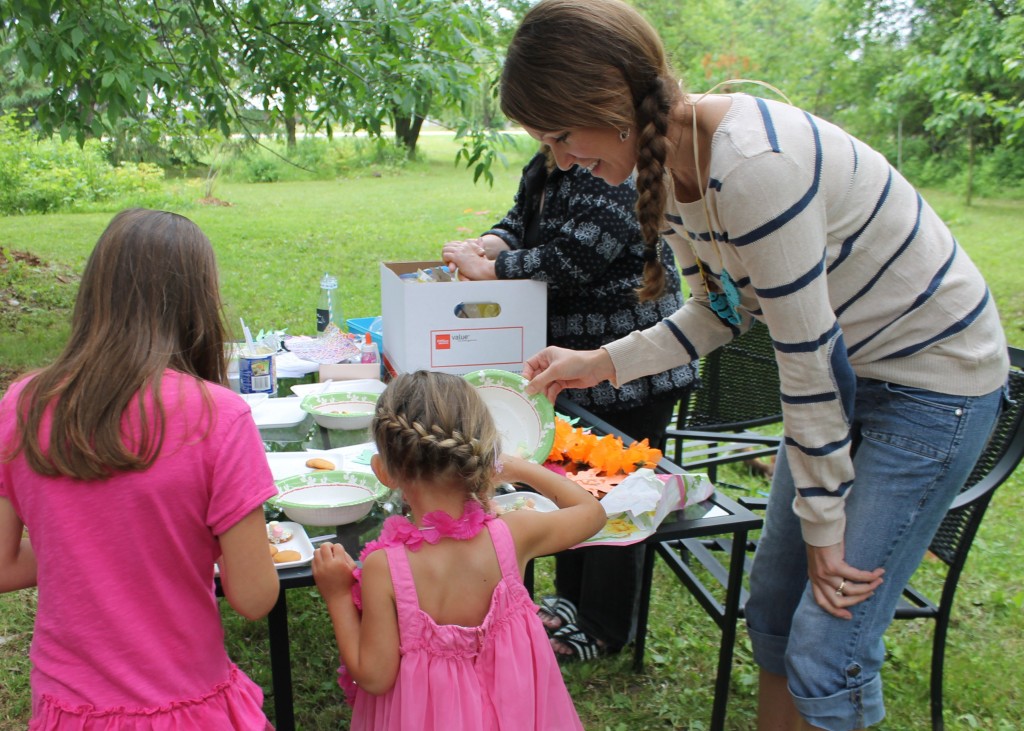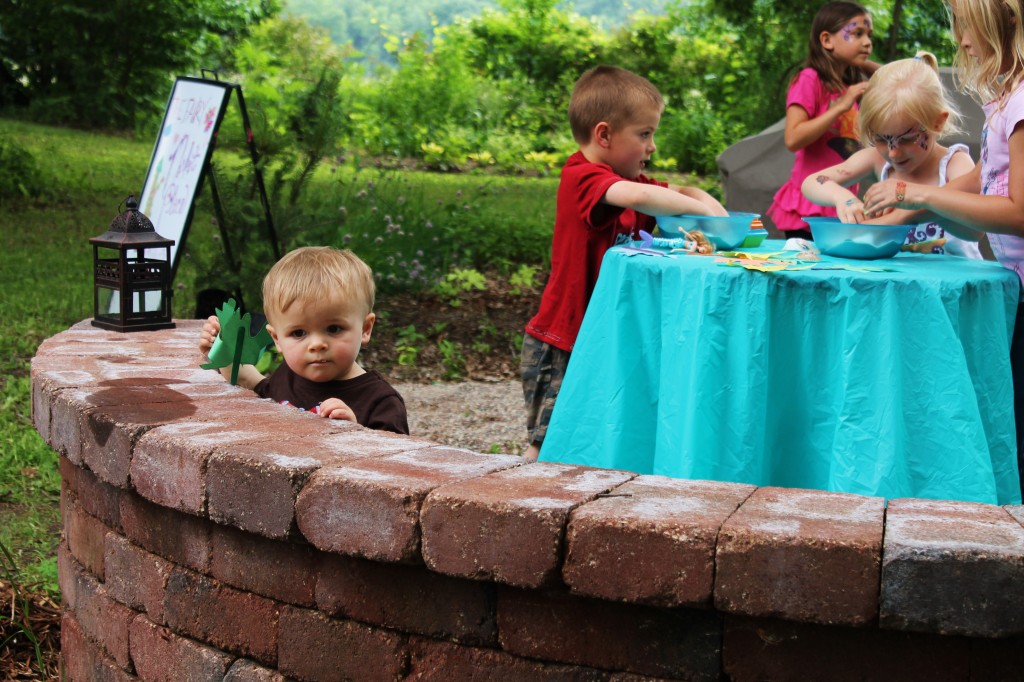 While I love to decorate- my mom gets all the credit for coming up with such creative projects!  Her feather hair clips and fish necklaces were super cool and easy for the kids to make!  But my favorite creation of hers for the party was the log she searched and searched her yard for in order to invent this: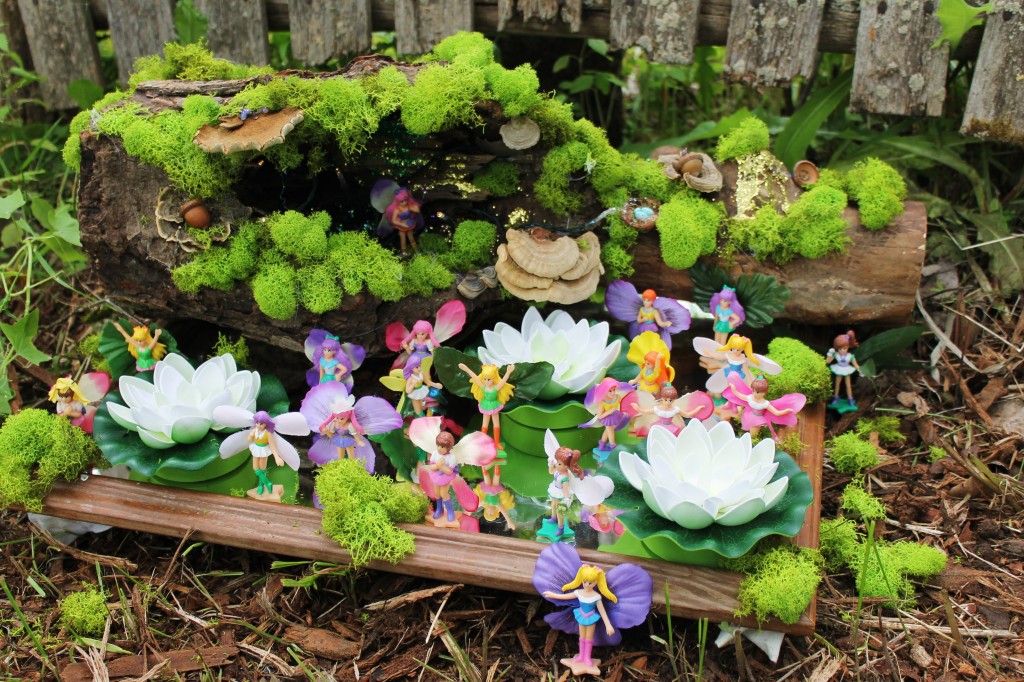 A fairy masterpiece, complete with fiber optic lily pads on a mirror pond, tiny twinkle lights and lots of moss and glitter!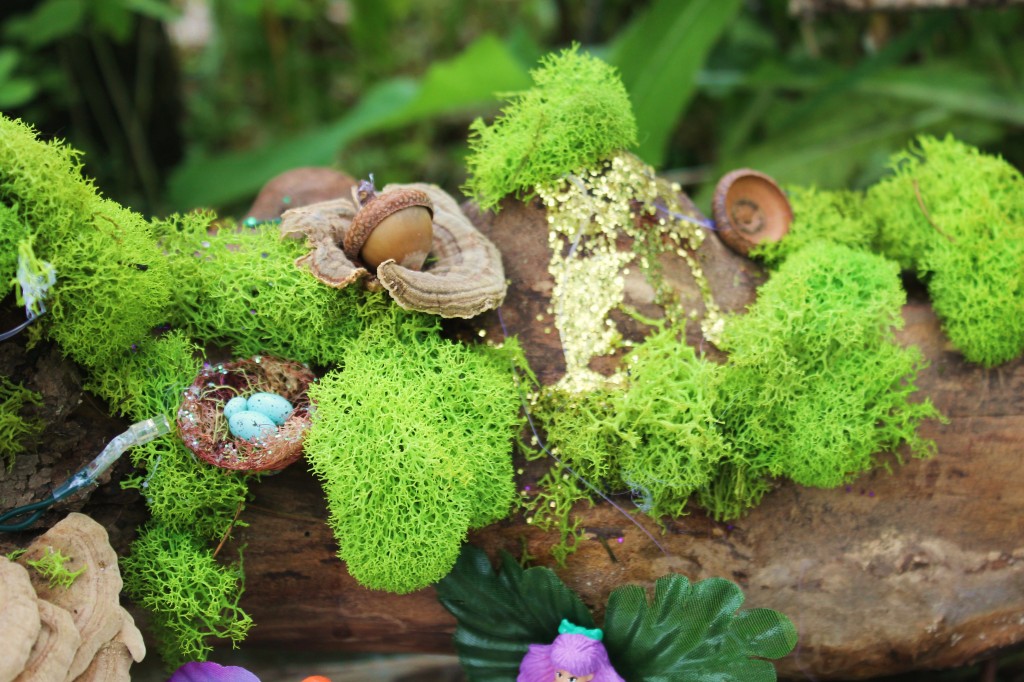 It originally started as a staging idea for the fairy figurines she created as a party gift for each guest.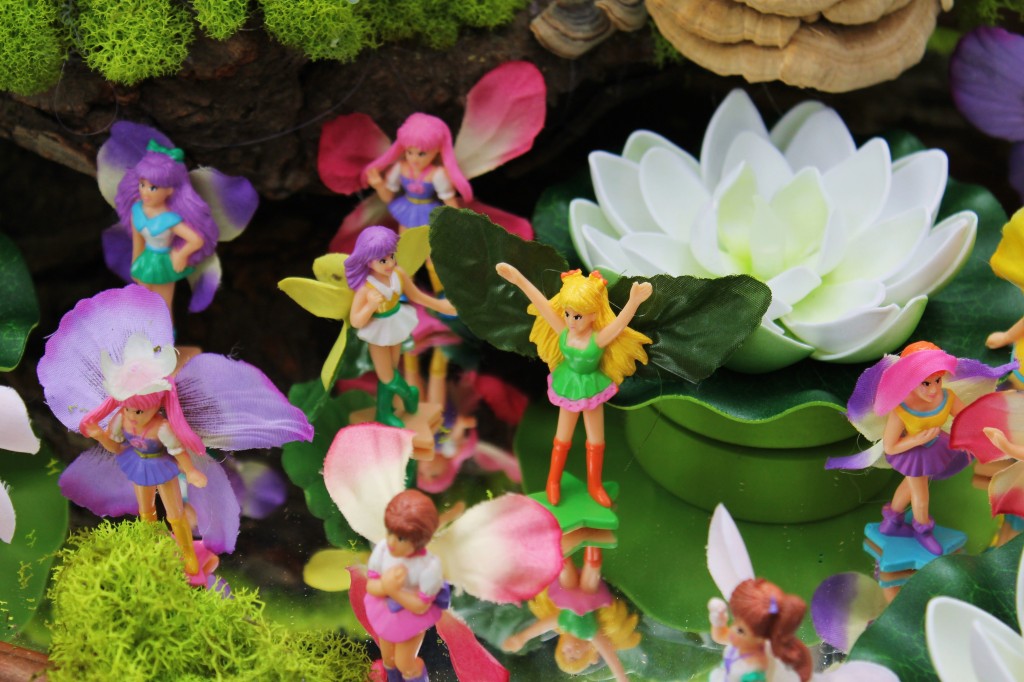 I'll share in a future post how she turned these Dollar Store plastic figurines into a dozen adorable fairies!
The food was also hit!  With an interactive bake shoppe that started with an icing and decorating class to advanced pie making!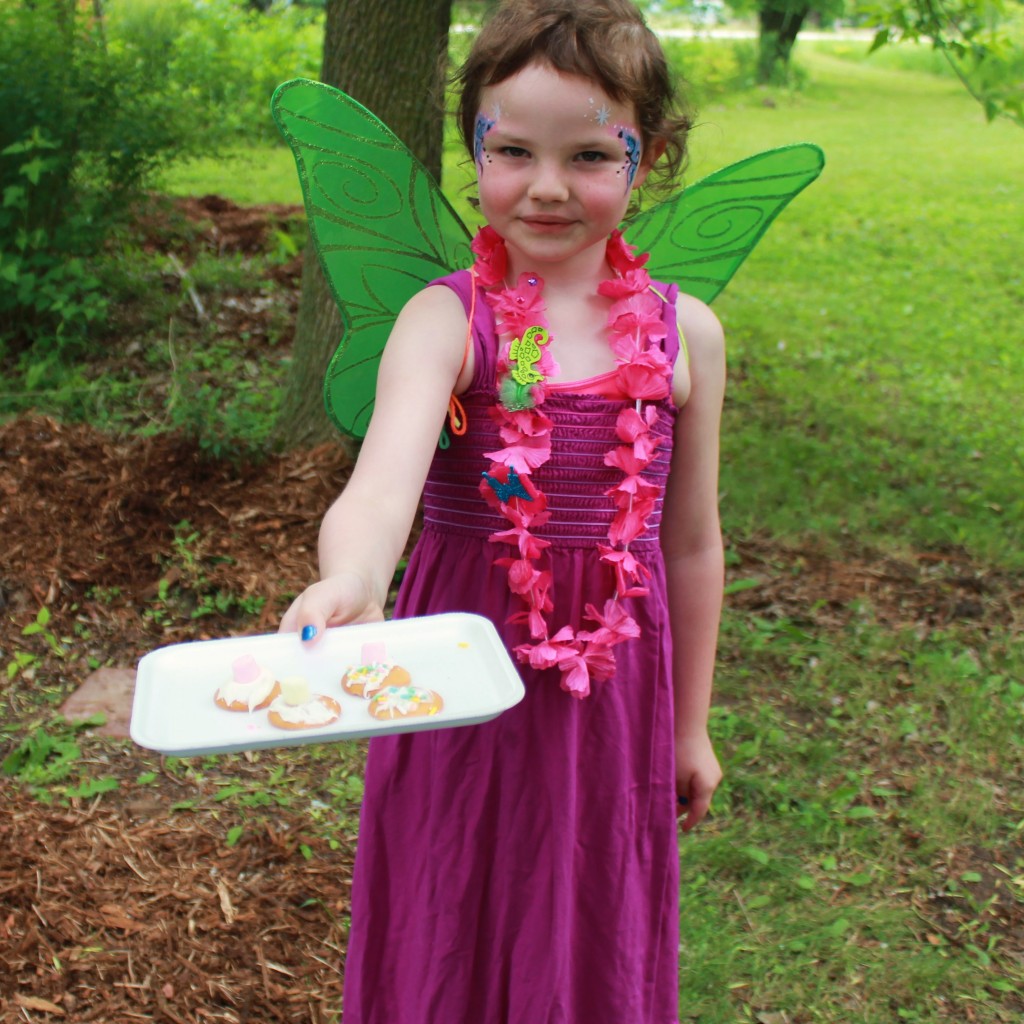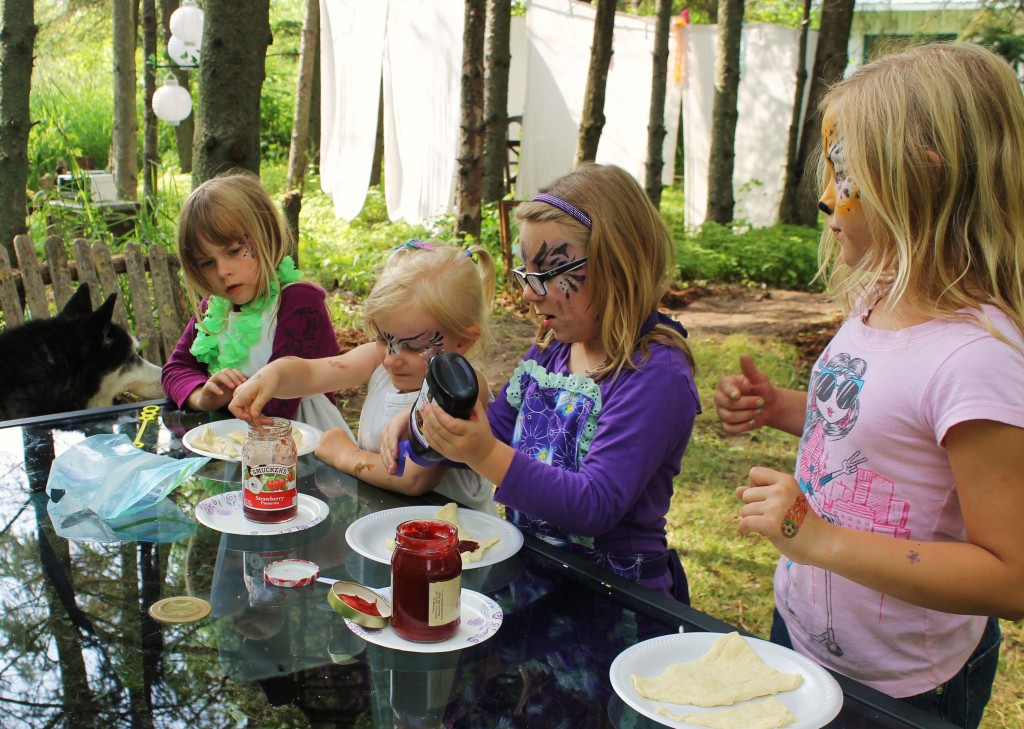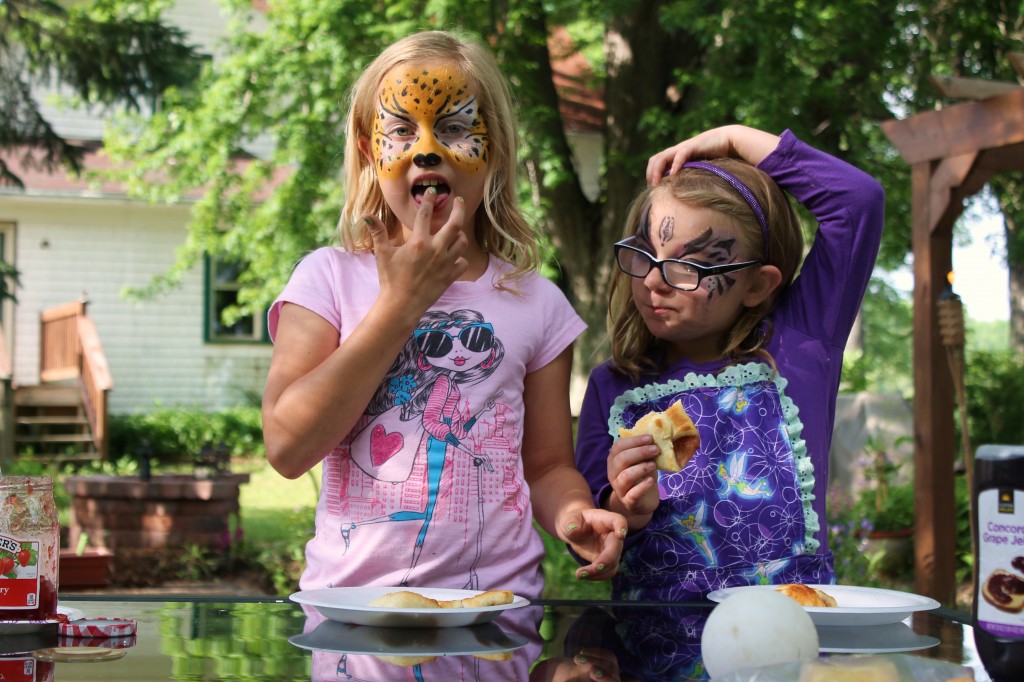 Thanks to everyone who attended to join in the fun!