The time we hosted my parent's 40th Anniversary Dinner!
My lovely Mom and Dad were married 41 years ago today in our hometown Methodist church.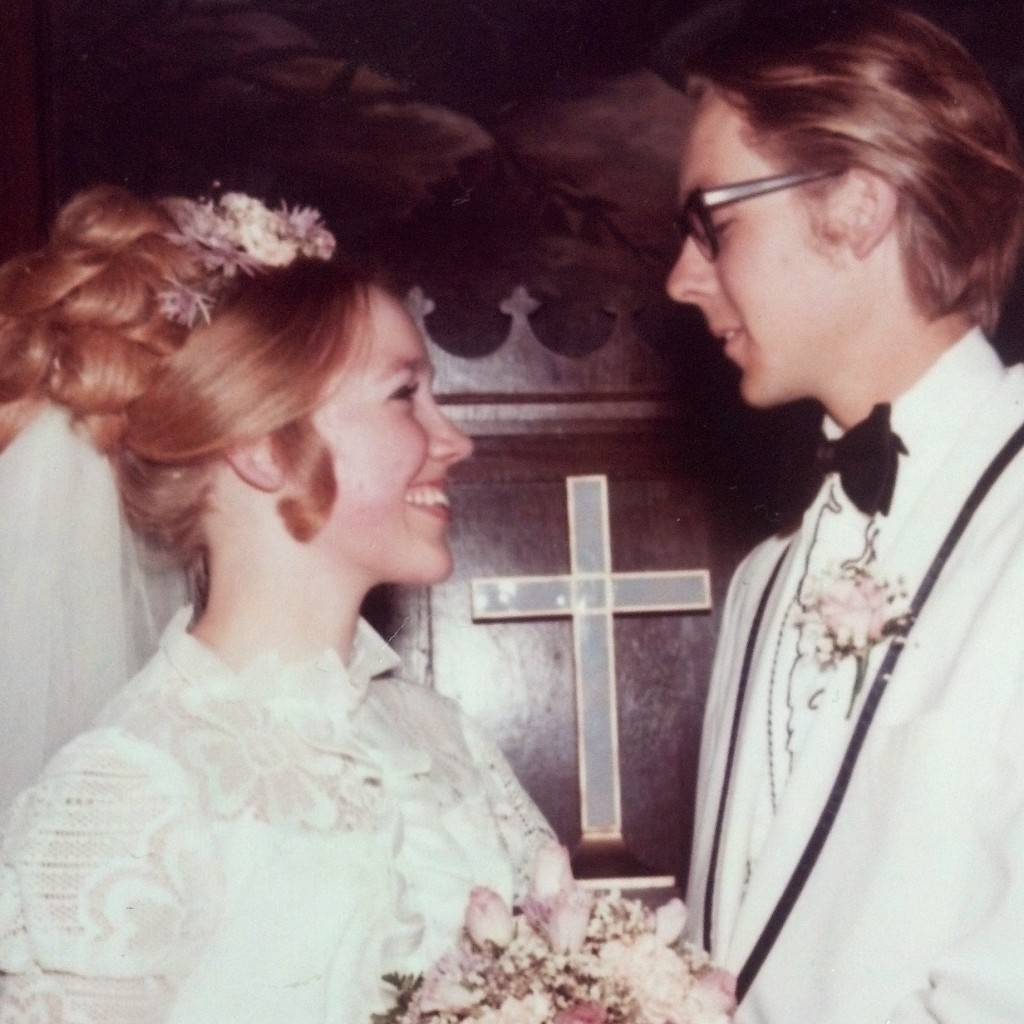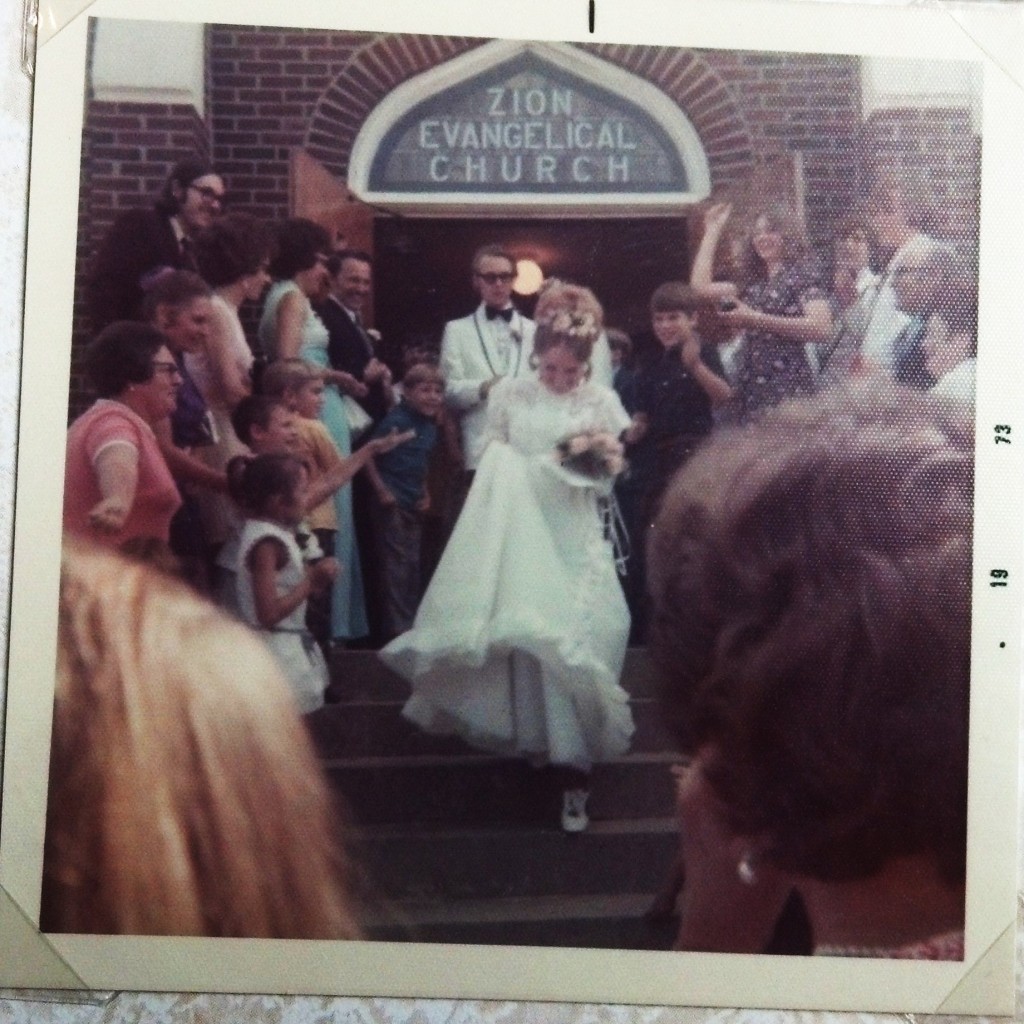 Last year we celebrated the 40 year benchmark with a Seafood Spectacular Dinner at our house.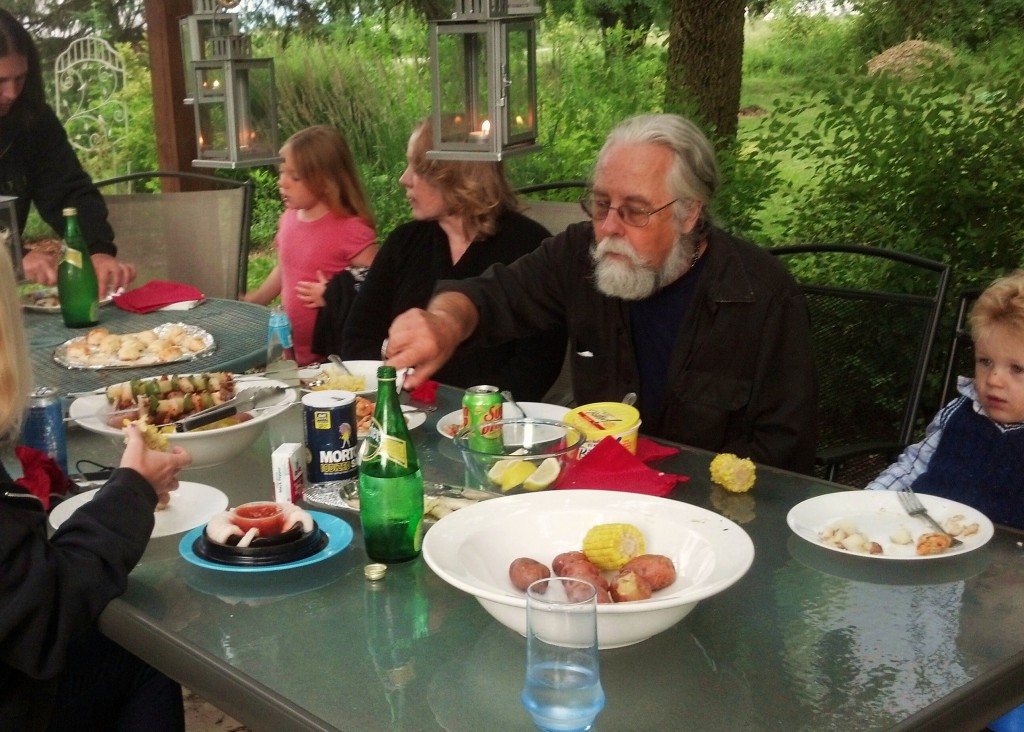 It was a chilly July day, you know, perfect for eating outside…not really!  The weekend was unseasonable cool, kind of like the entire summer we are currently having.  But I was determined to eat out on the patio!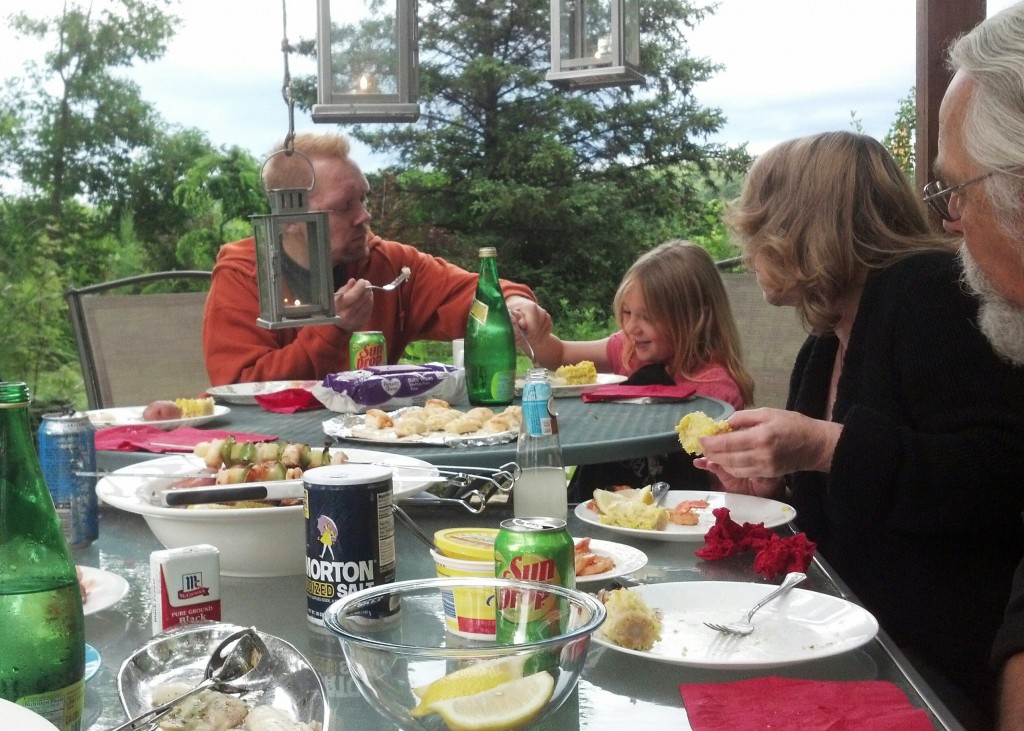 The event served a few purposes:
I had only hosted one other dinner party outside and needed to make more use out of our pergola and seating for 8+.
A seafood dinner is a special treat for my mom and Nick had gotten really good at preparing fish and shrimp on the grill.
I had some adorable fish themed dinnerware that had never been used!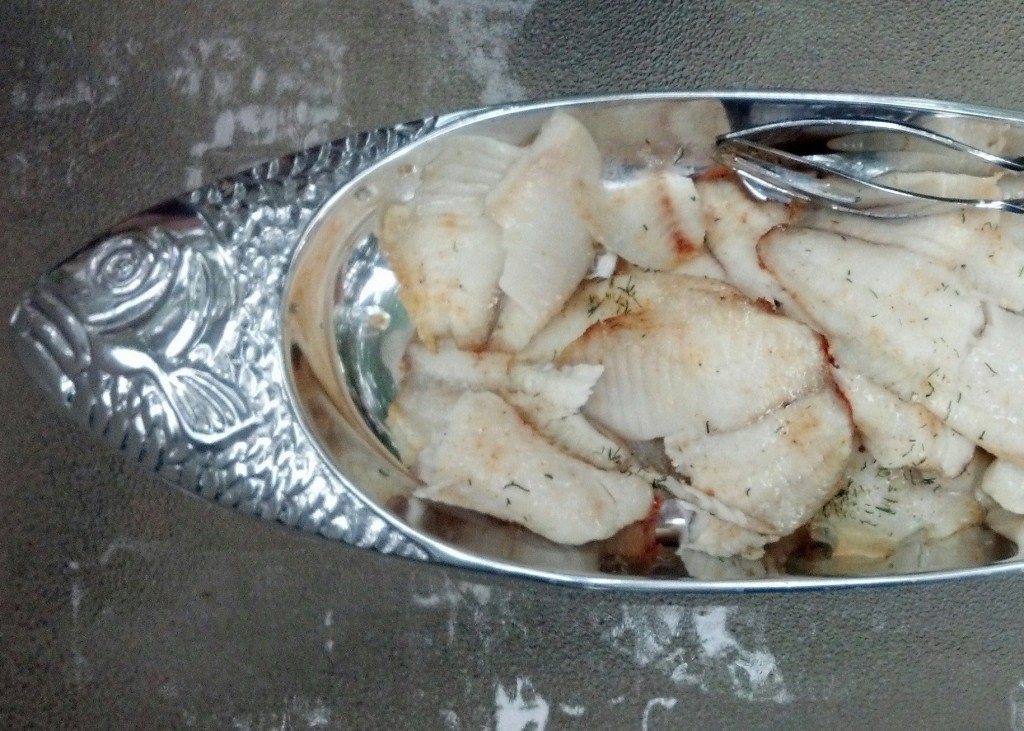 And it was their 40th Wedding Anniversary!!!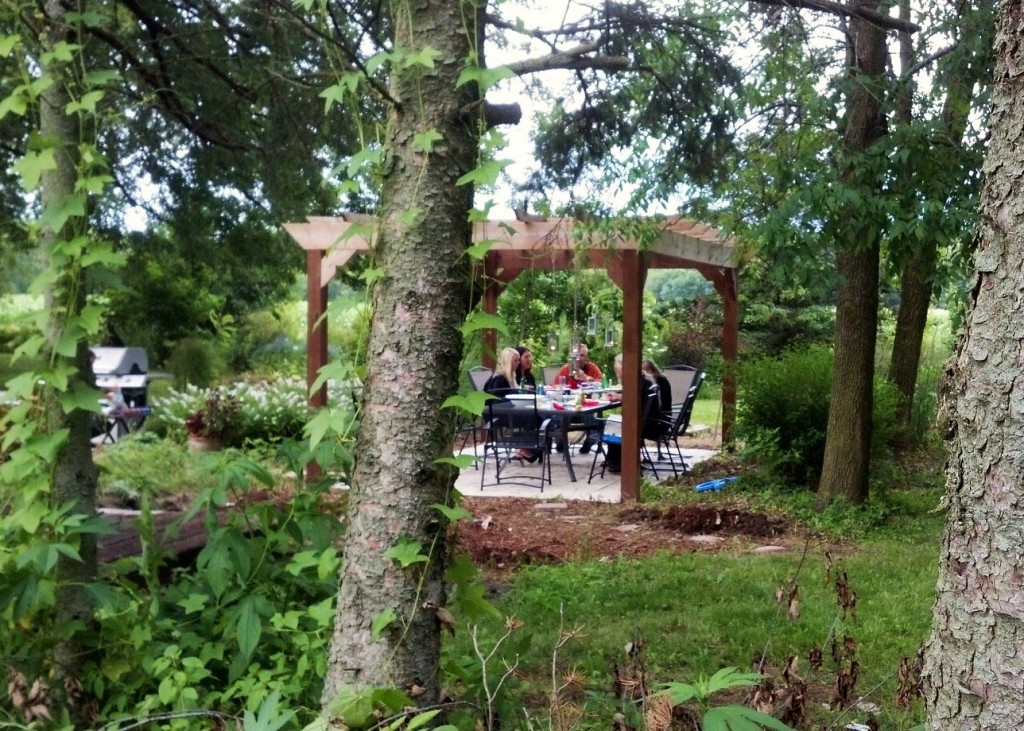 The Menu:
Crab puff pastry & shrimp cocktail appetizers
Fresh green salad with crab meat and mozzarella cheese
Grilled Salmon and Tilapia with lemon and a light grill rub
Grilled shrimp skewers with green peppers and pineapple
Mini corn on the cob and baby red potatoes
Turtle and New York Cheesecake for dessert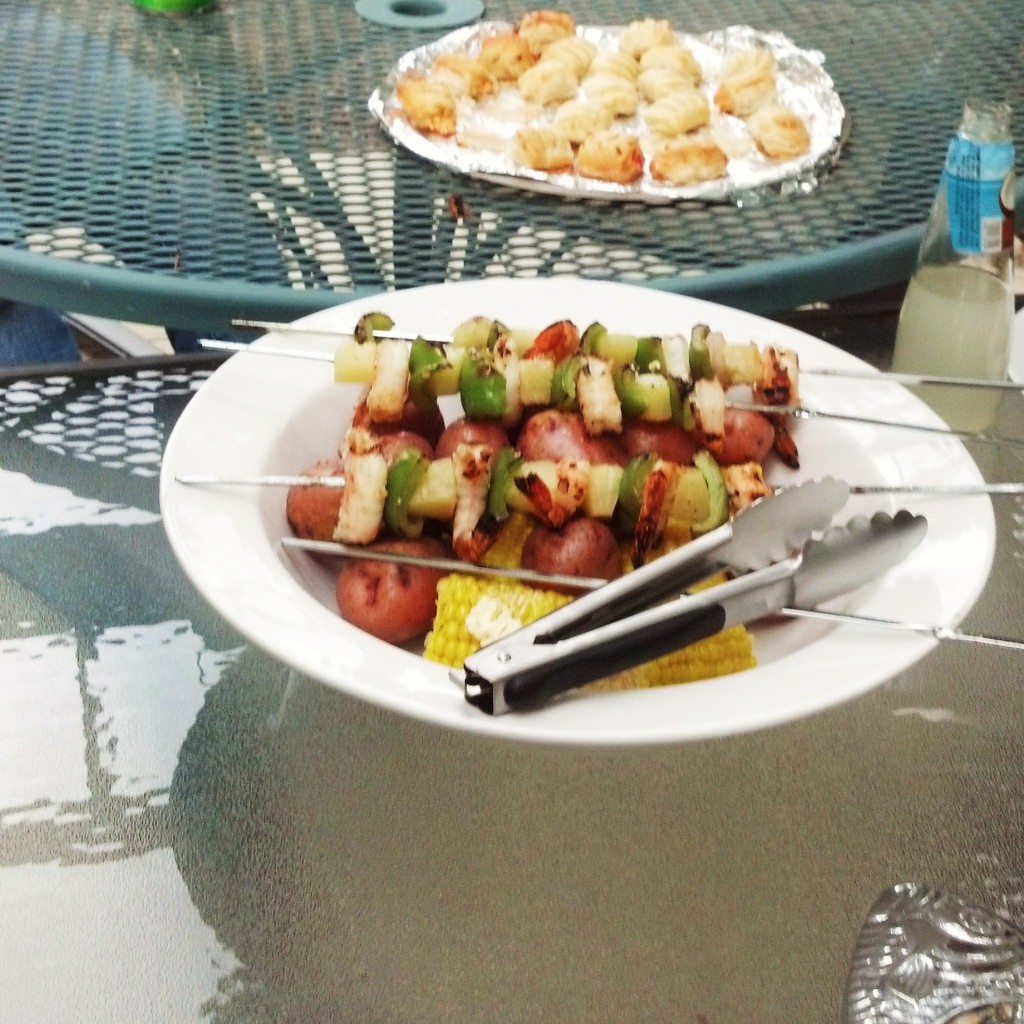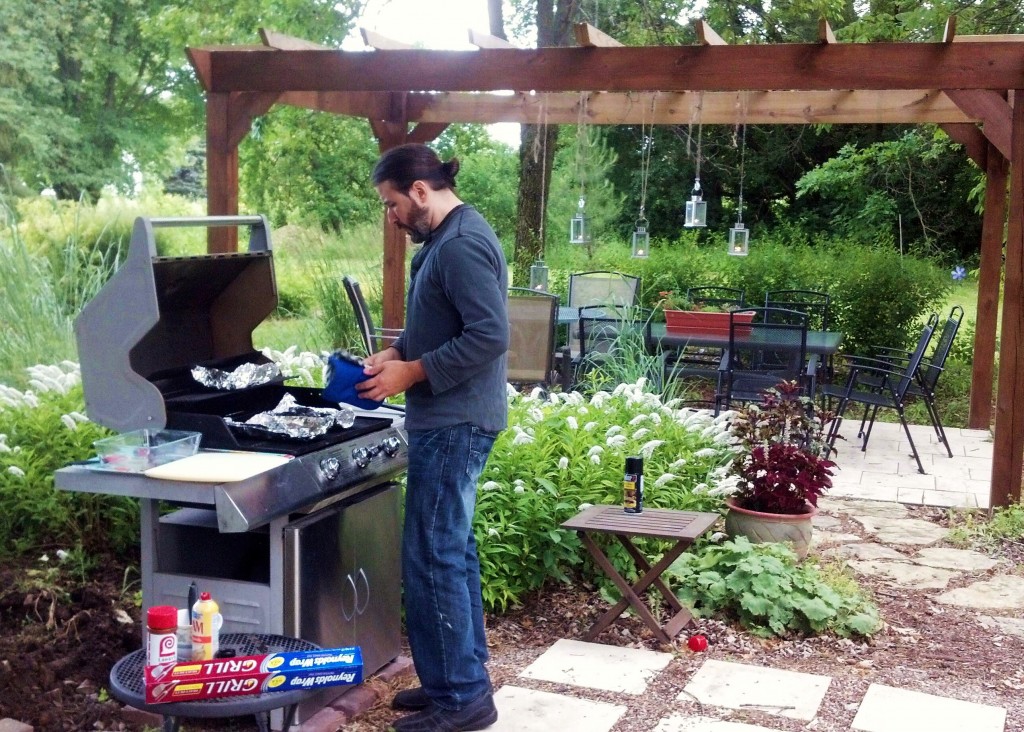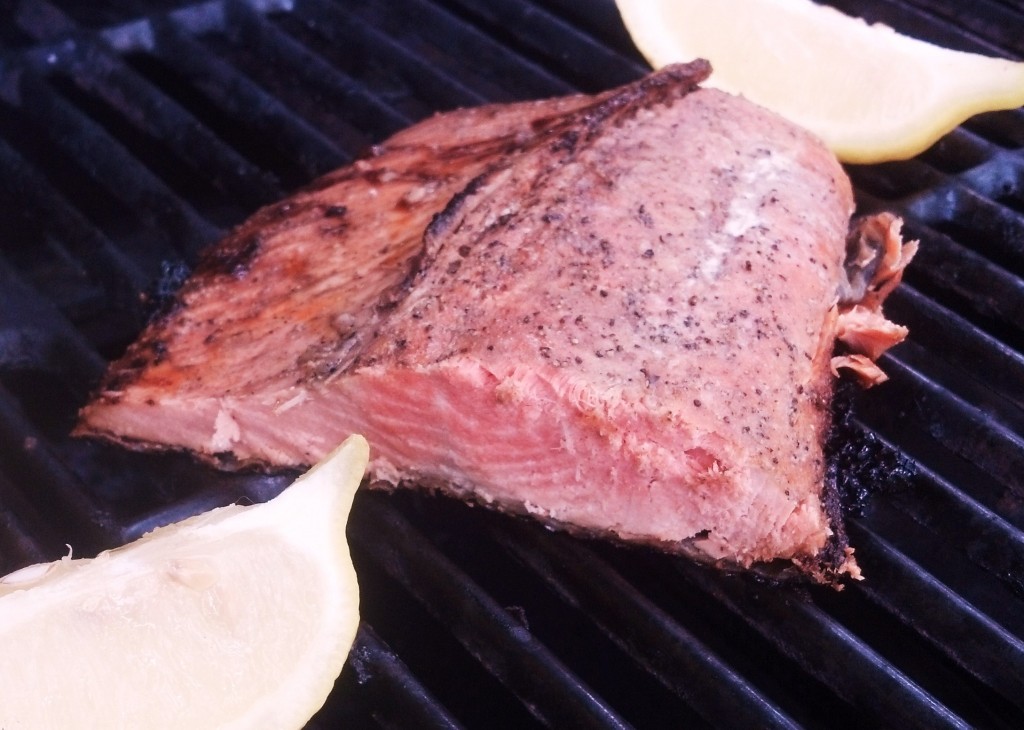 Guests and Setting:
Our Sunday night supper crew, only it was Saturday night and it was at my house.
Dinner on the patio, served immediately as food came off the grill.
The evening ended with a campfire complete with 'smores!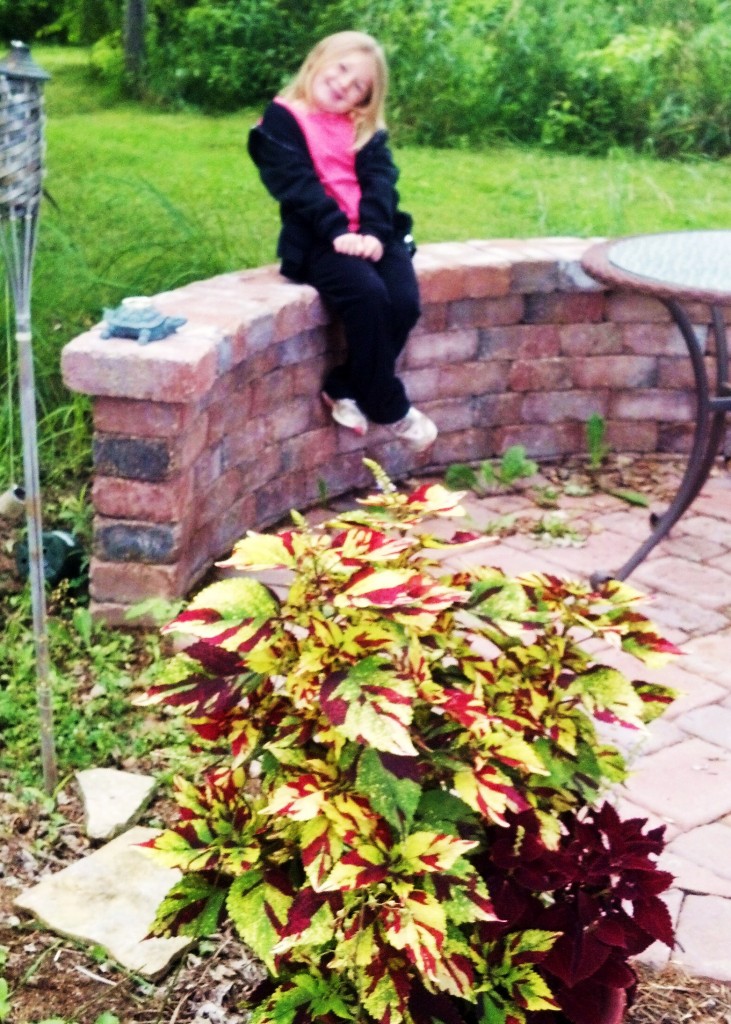 It was a pleasure to host and to make a dinner for my parents after all the dinners they have prepared for us!  And it was also good to acknowledge and celebrate 40 years of marriage.  40 years!  It does not seem like my mom and dad are old enough to have been married for 40 years!  And today- add one more year to that!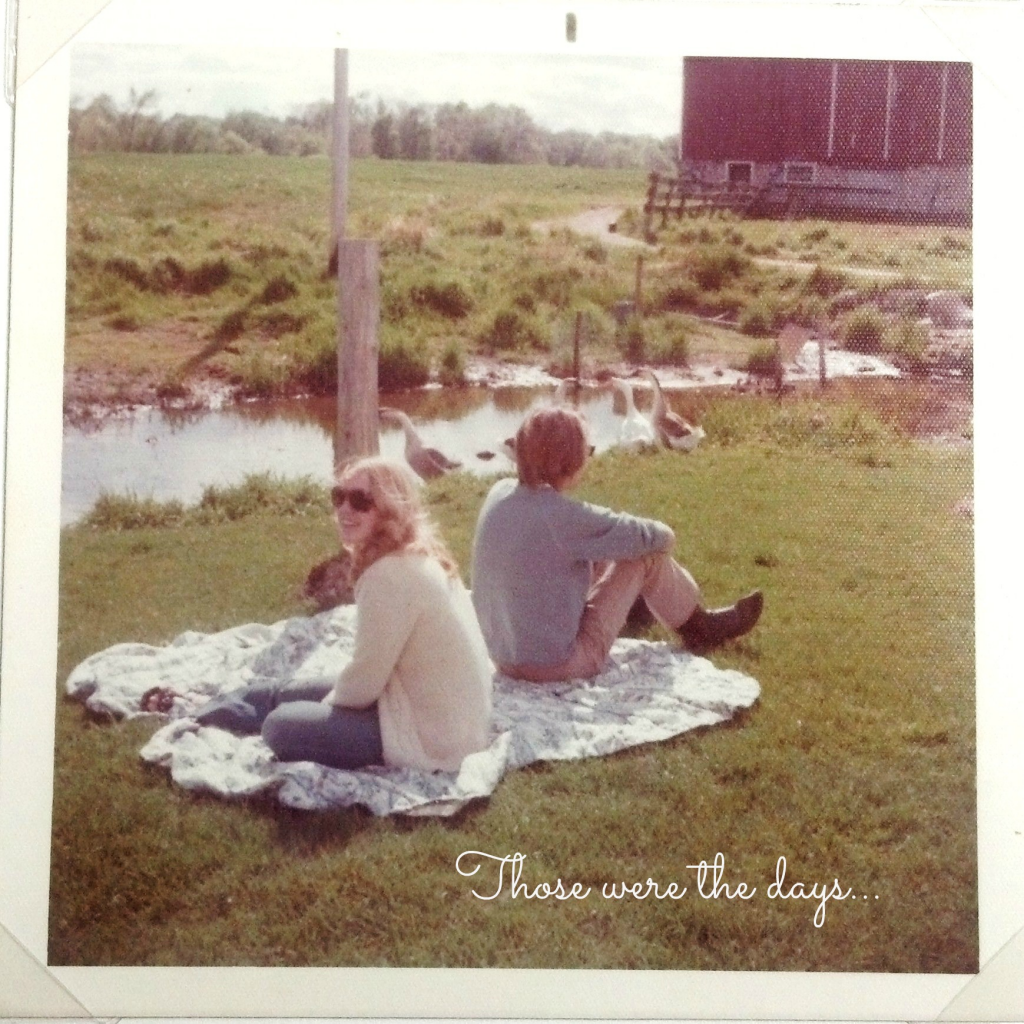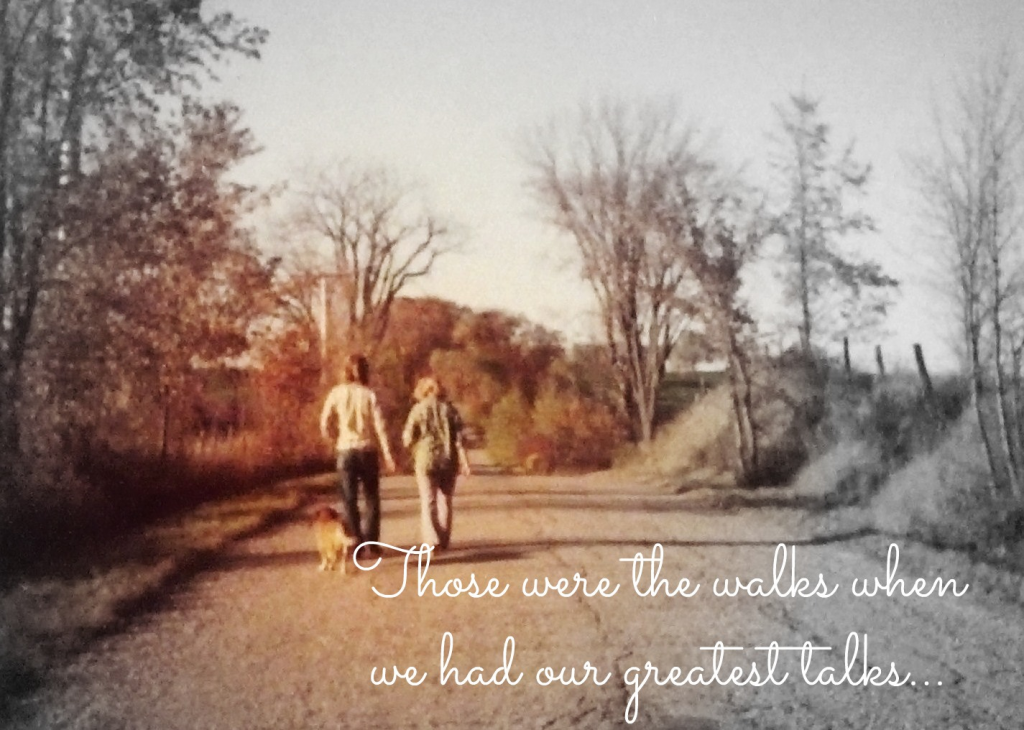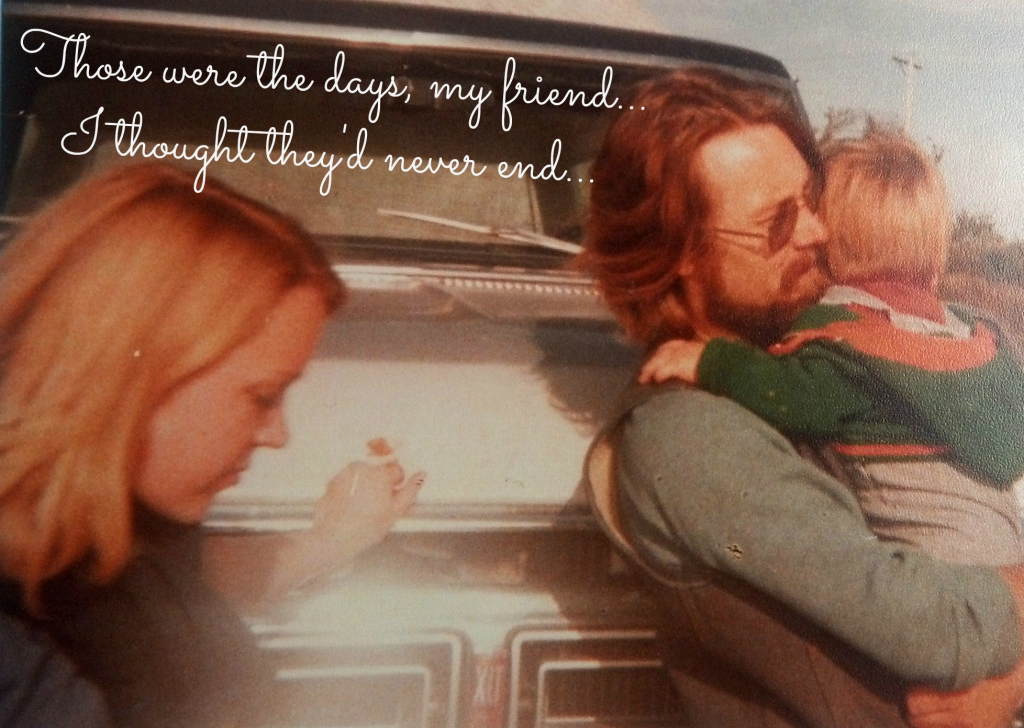 Congrats- love you Mom & Dad!