Last minute Holiday table setting idea!
Okay, I am loyal to my state, I am always happy to return home after a trip, but this week when we flew into Appleton Airport I couldn't help but say-
What happened Wisconsin?  What happened?
It had snowed, like really snowed!  I thought I had another week to clean up the yard, put away the rakes and patio furniture and do a fun Thanksgiving Brunch Table setting photo shoot with the natural landscape as a backdrop before the weather turned to winter.  Not so much.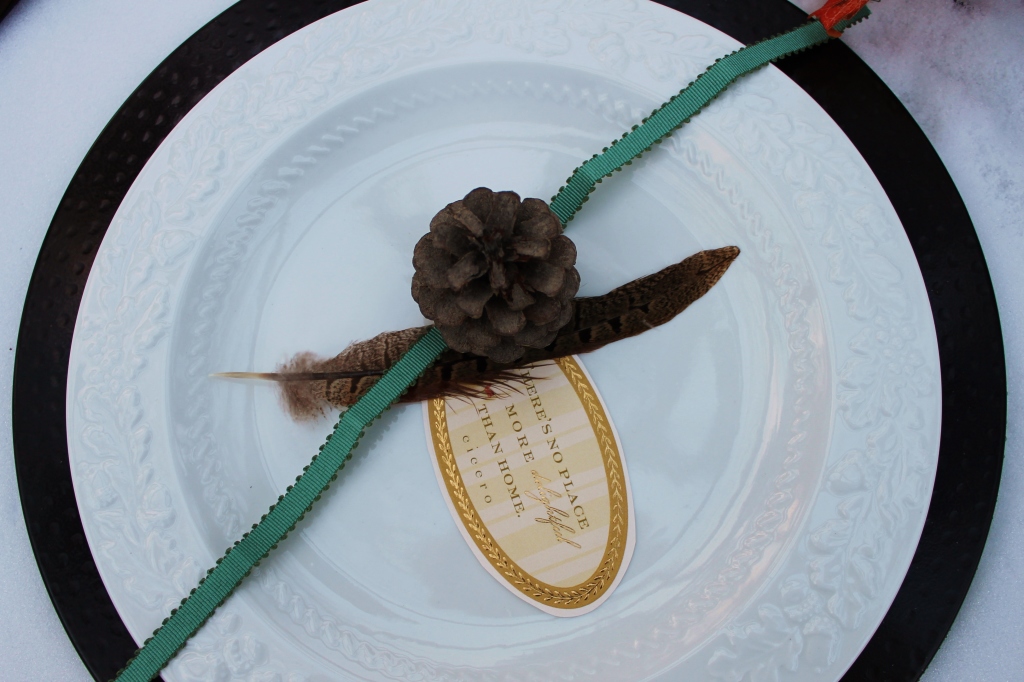 But I did it anyway!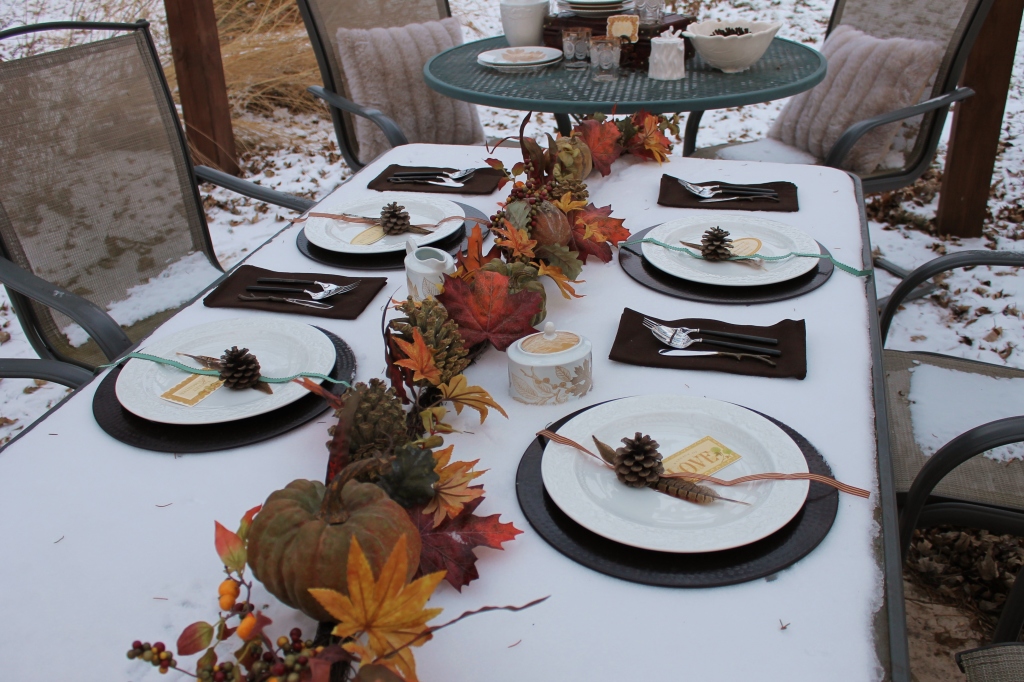 So that explains the "natural" white table cloth in these shots.  It is almost kind of pretty, if you can get past the frost bite…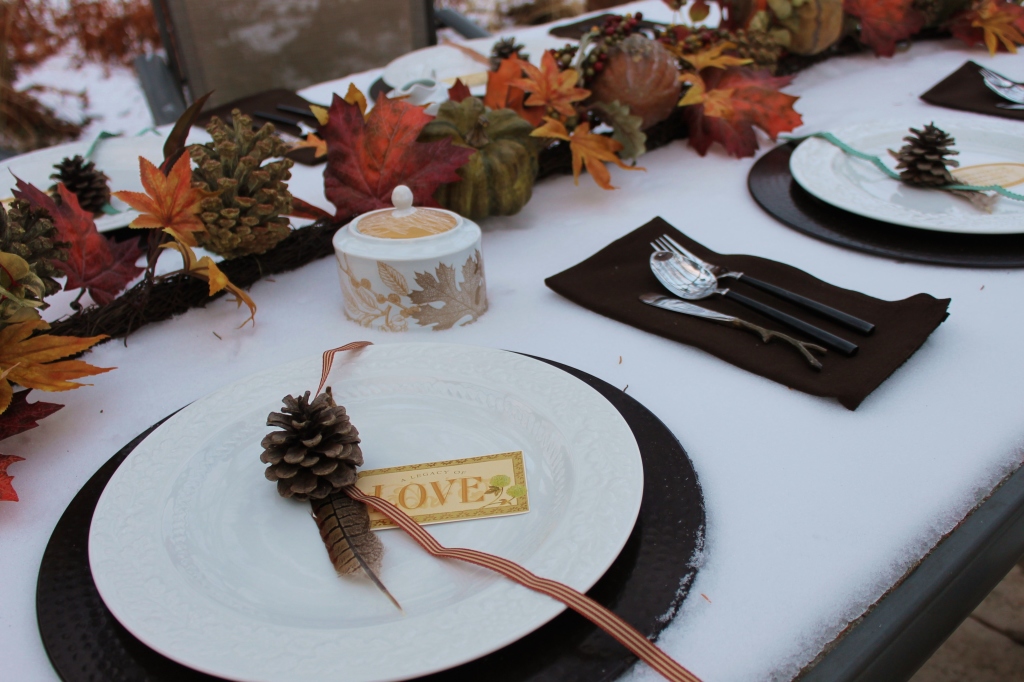 Use the ideas indoors anyway- and stay warm this holiday!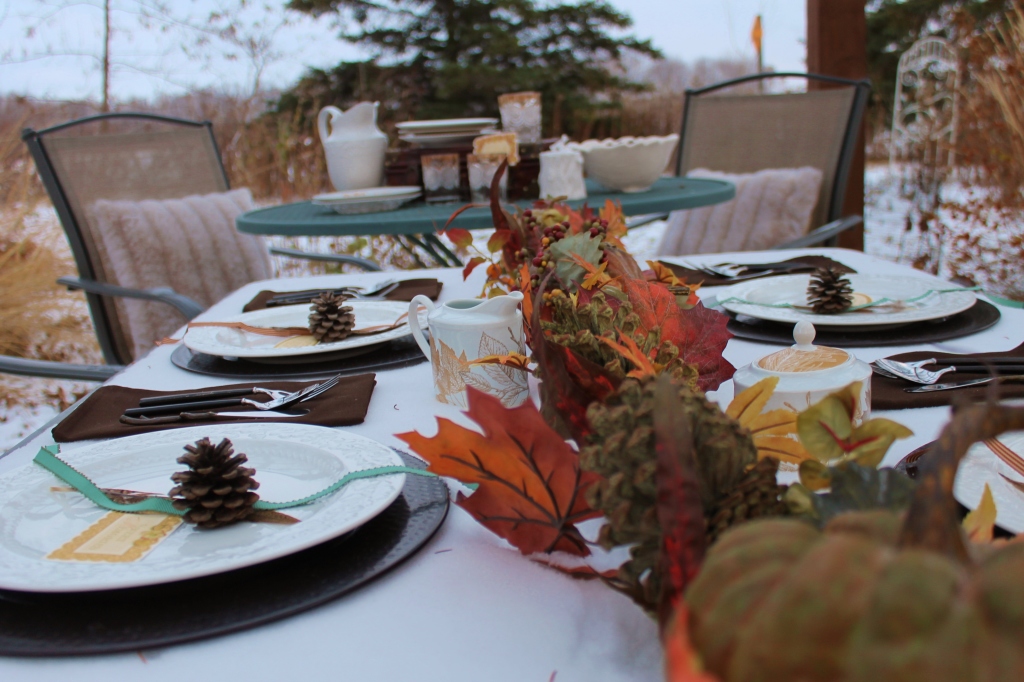 This table scape is really easy if you have a swag like the one I threw down the center of the table.
To keep the table from getting cluttered, I set up the extra dishes and a drink station on the round table at the end.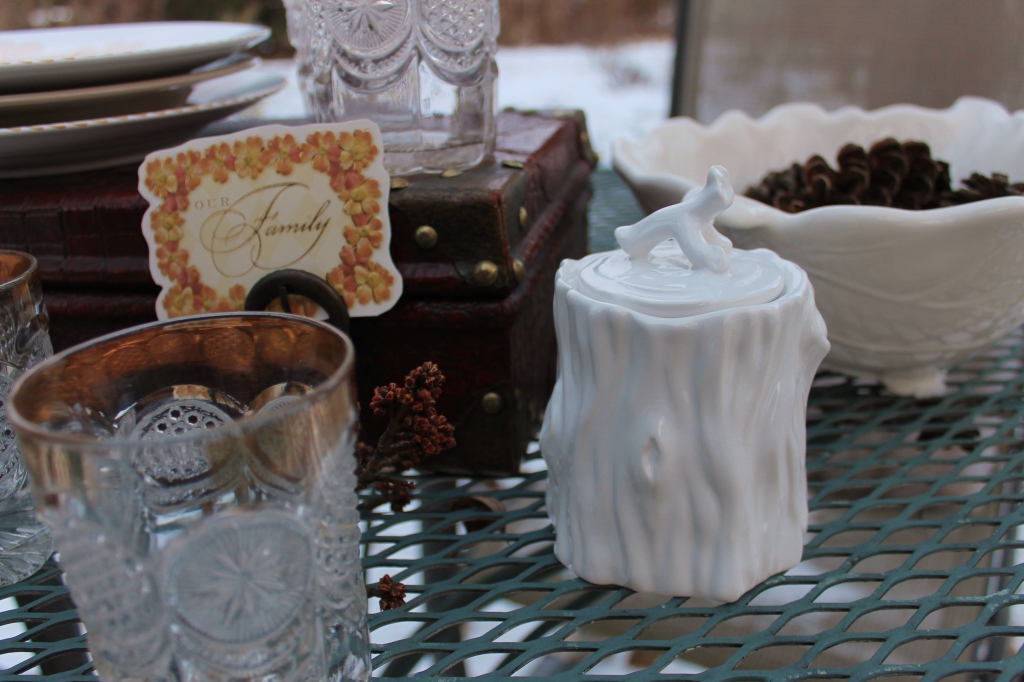 A decorative trunk serves as a platform.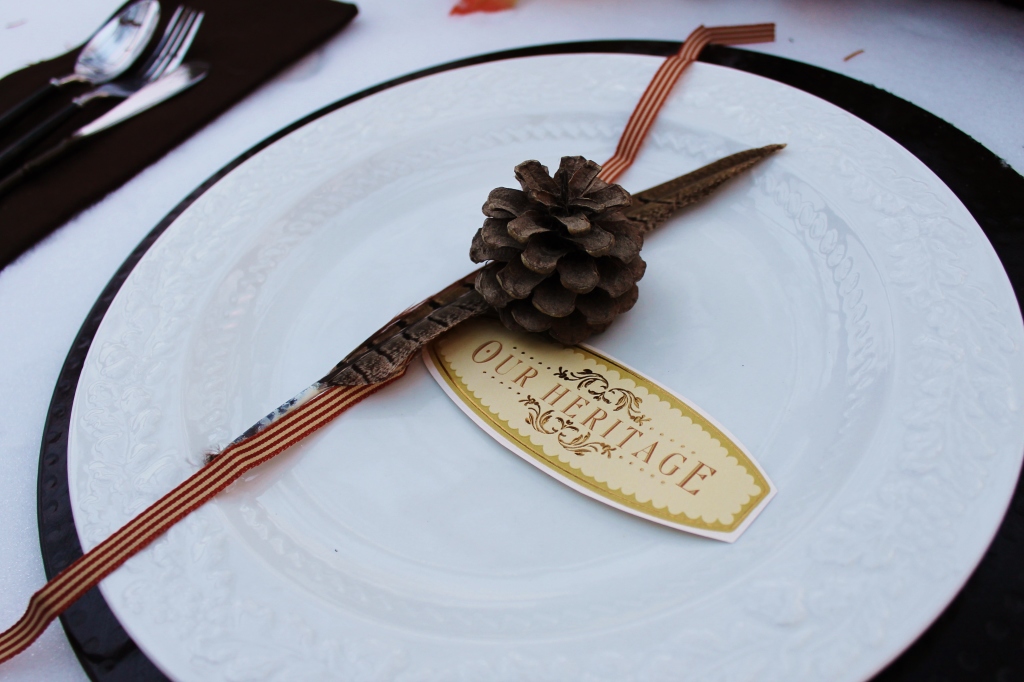 Each setting is decorated with a pinecone, pheasant feather, ribbon (for color) and a scrapbook tag for a sentimental message (and a little gold sparkle).  Each napkin contains a simple silverware combination, appropriate for a casual brunch.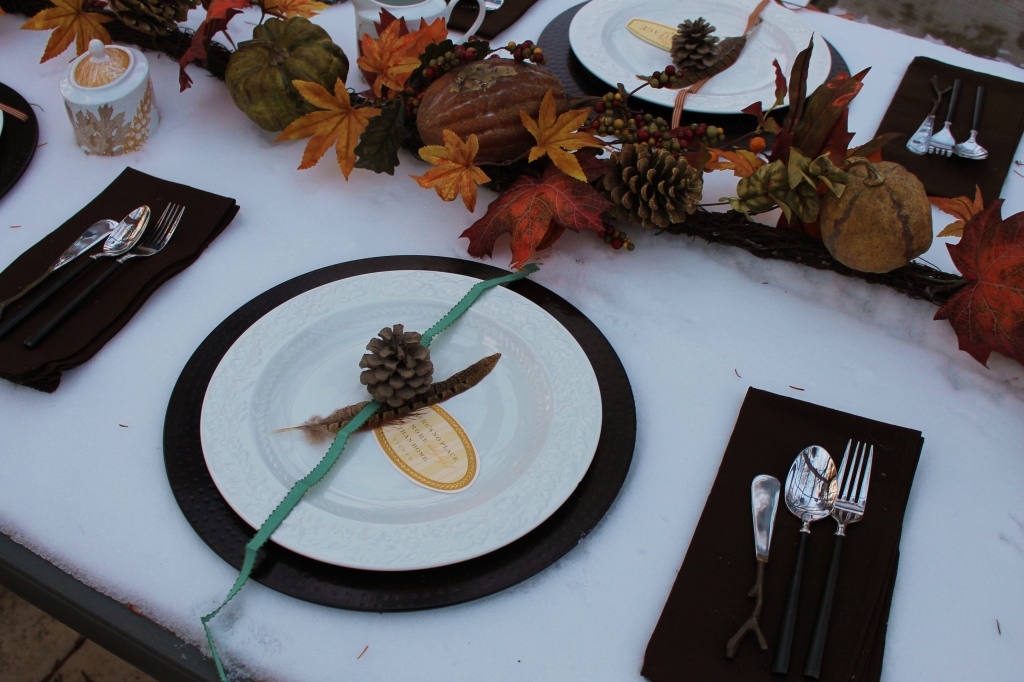 White and gold are such classic serving colors, especially paired with the bronze charger beneath the plate and the chocolate brown cloth napkins.
And that's all I did!  Just a quick table setting idea to put you in the hosting mood!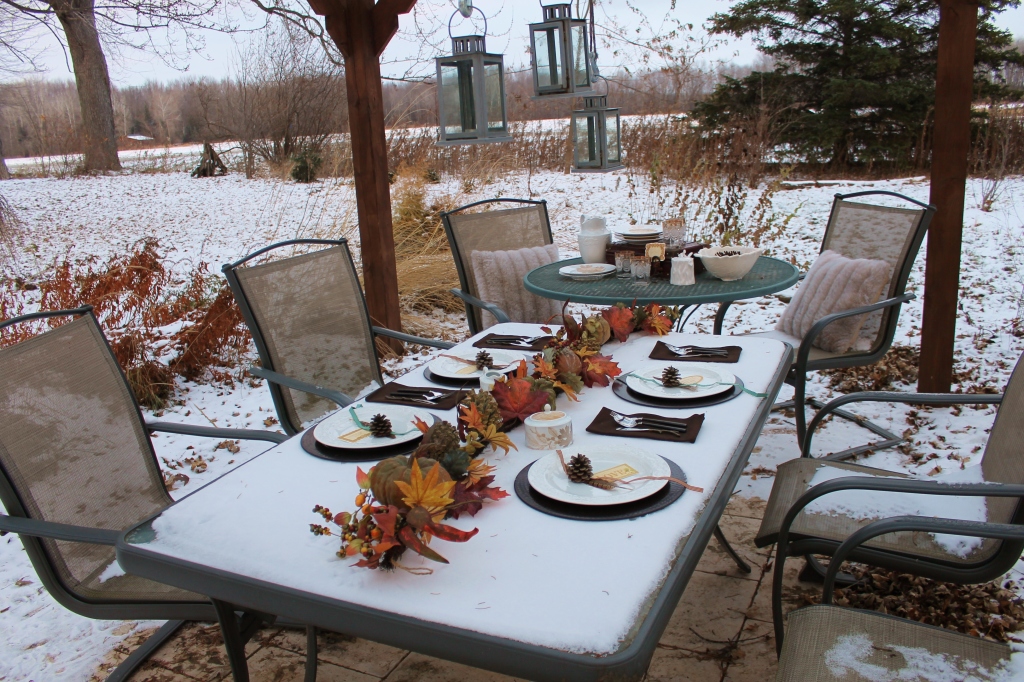 From my table to yours- Happy Thanksgiving!