Easy Fall Table Idea with Twine and Wine!
As I have eluded to in previous posts- I have a collection of random things that come in handy from time to time with decorating.  I may have even accused myself of hoarding a few of the things I never thought I'd find a use for.  Case in point are the colored wine bottles I was in charge of throwing away after a work event and decided to keep instead.  They were in my garage for years before I was able to use them at an autumnal surprise party I helped a friend decorate for!  Now I'm smitten with the twine I used around the necks and the LOVE THE MOMENT scrap book tags I made…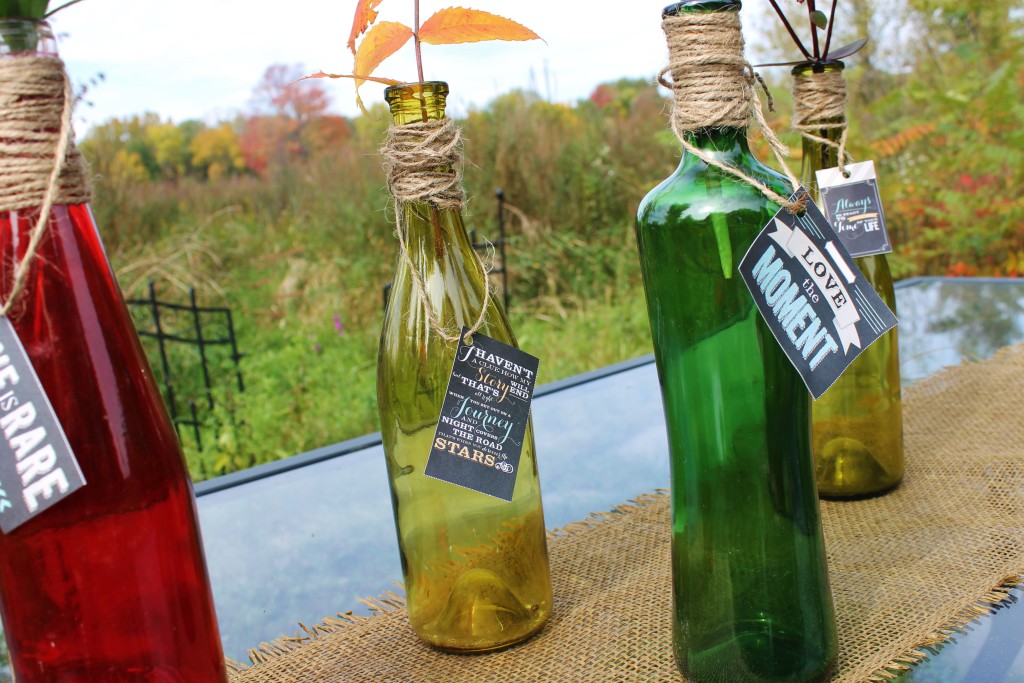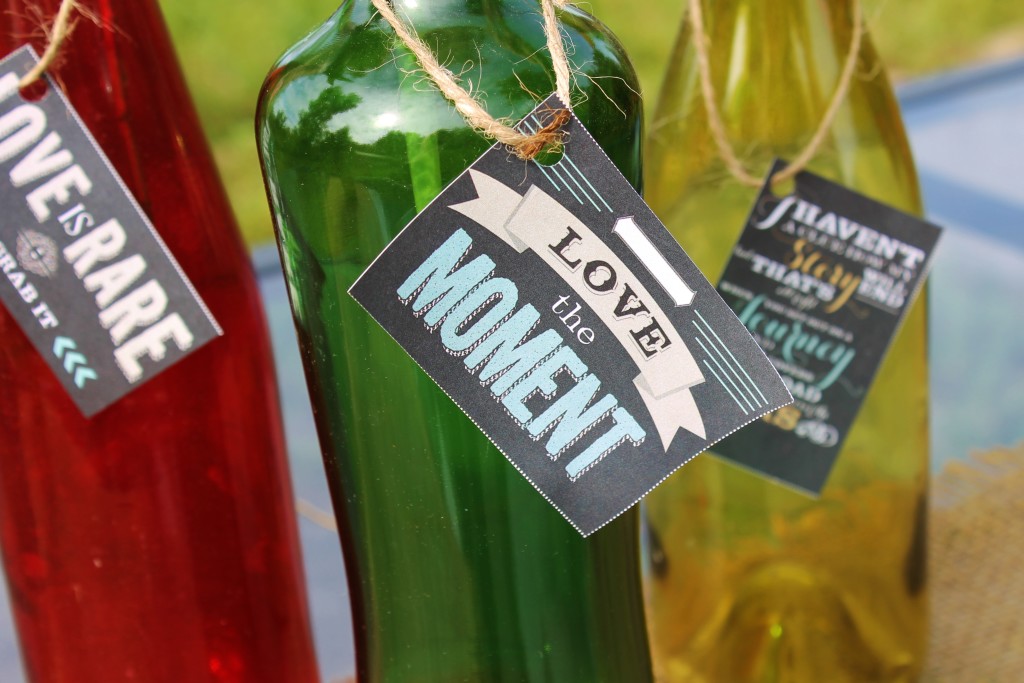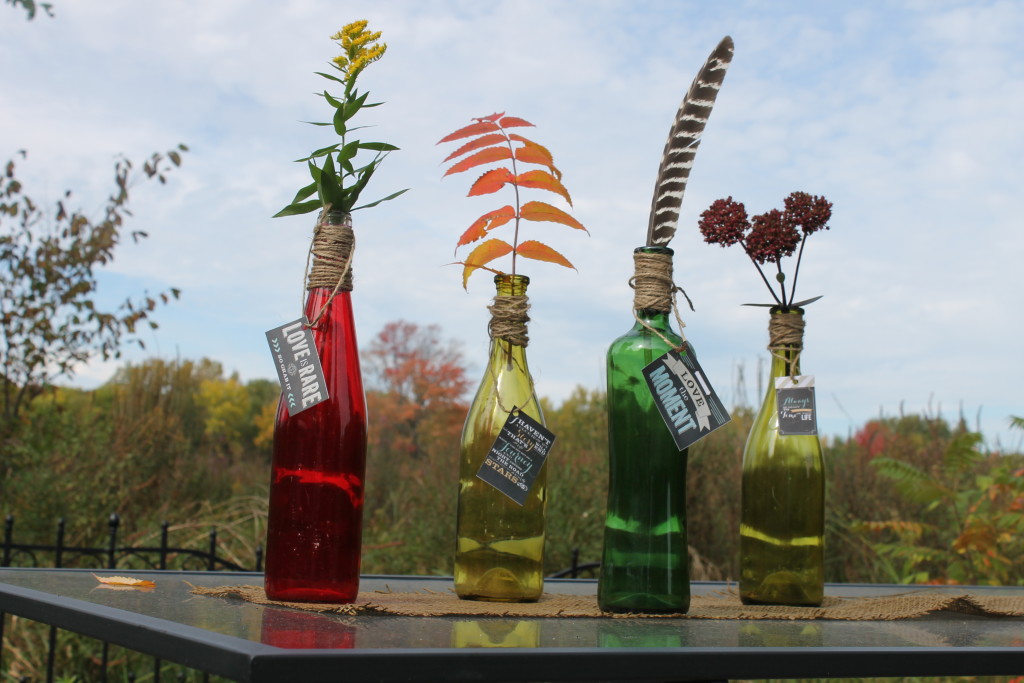 I scoured the yard for some autumn treasures and was able to decorate the bottles with a combination of goldenrod, sumac, a turkey feather and a dried sedum flower.  I think they look great as a center piece for a fall dinner party!  So glad these never made it to the recycle bin…what do you think?
You Might Also Like: