What's new at Steinhafels Furniture
The other week I finished a flooring appointment with our new Greenville Custom Build and ran over to Steinhafels to see if their maple flooring was a match for a dining room set.  Here is what I found-
Modern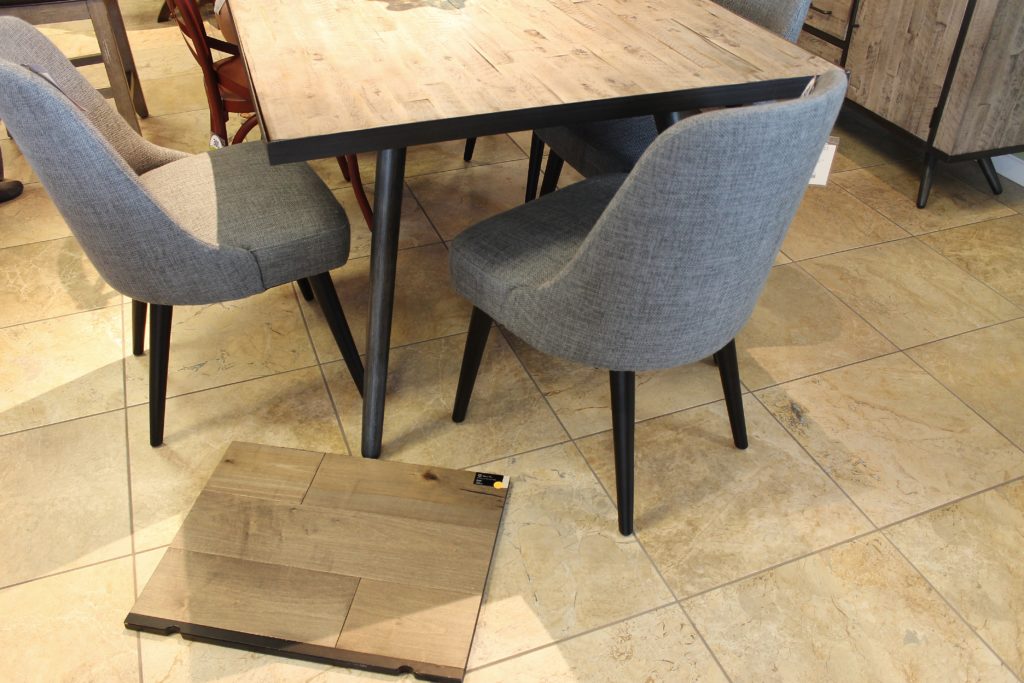 This set was smaller than some of the others but featured a great weathered rustic top and a matching sideboard.  The upholstery chairs were interchangeable with other options in the store.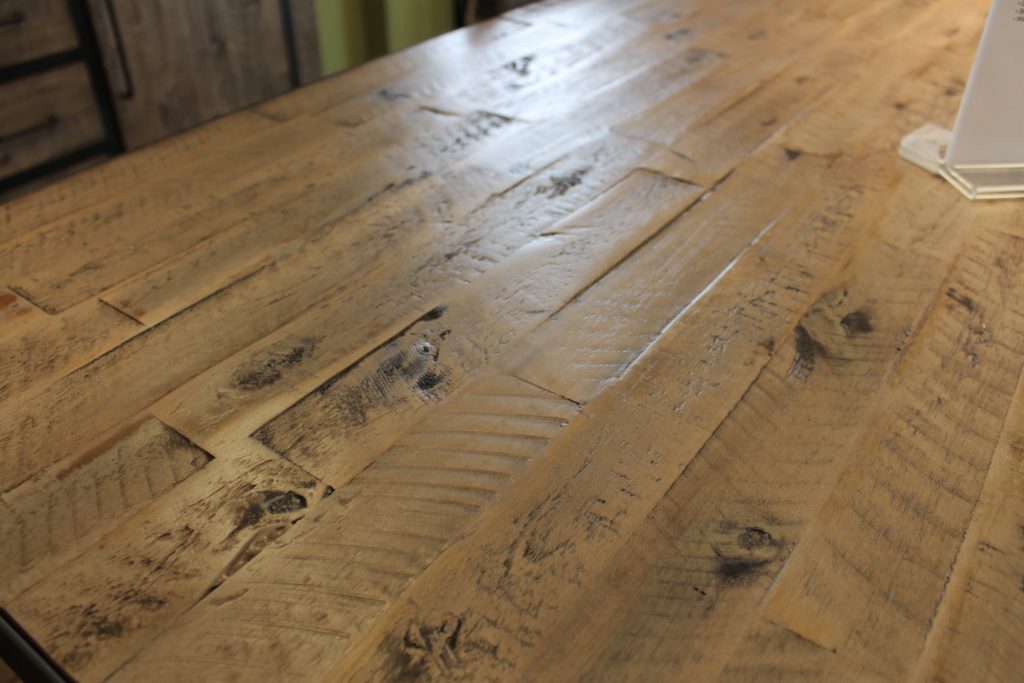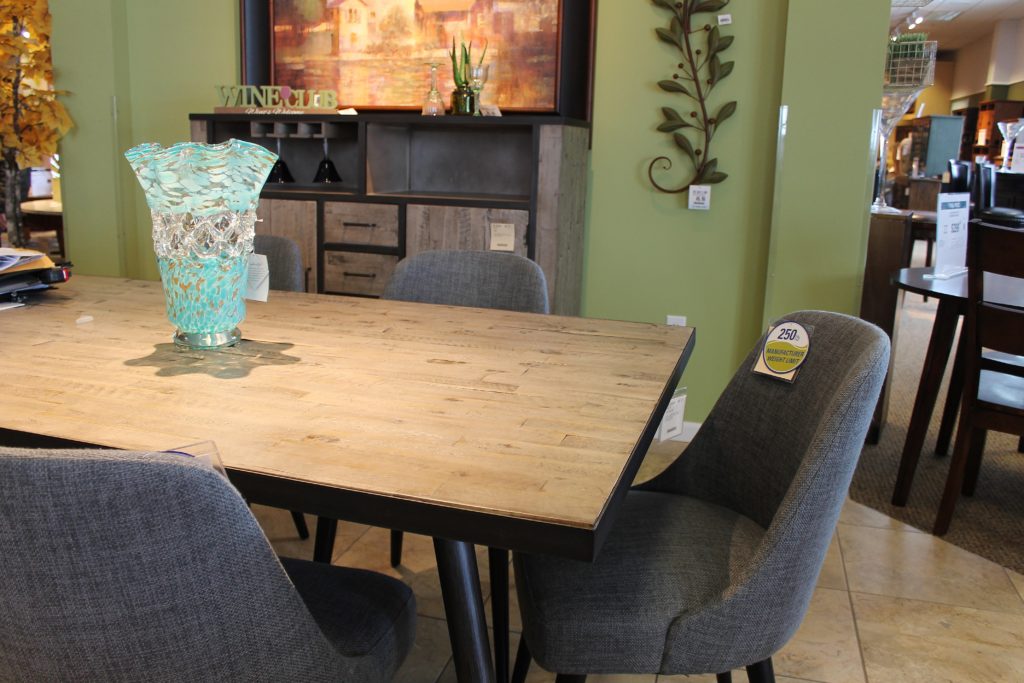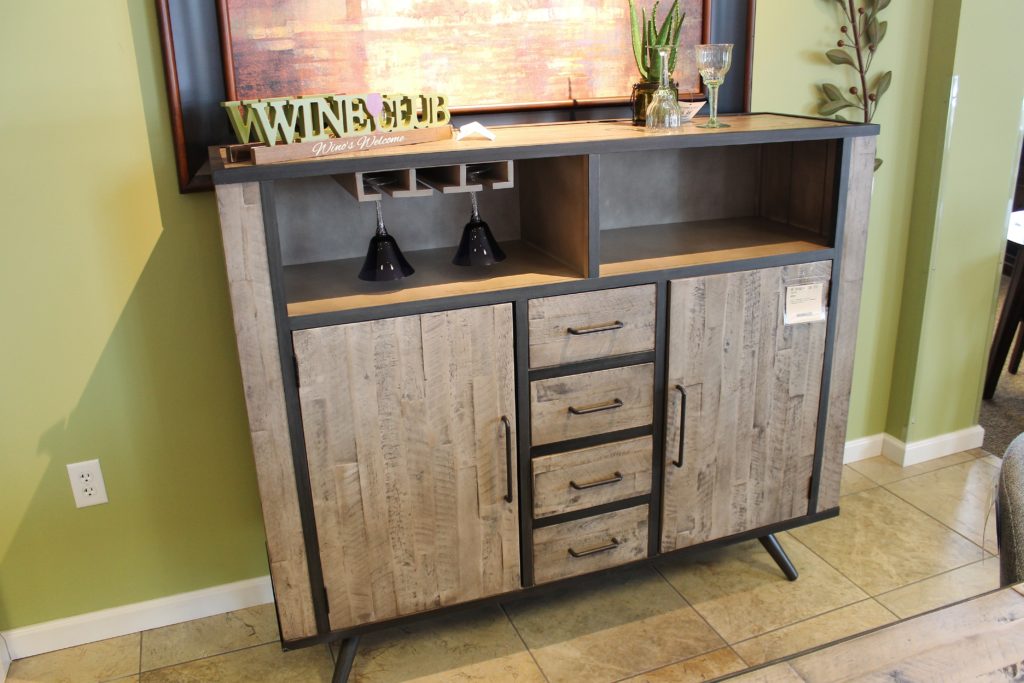 Farmhouse with industrial base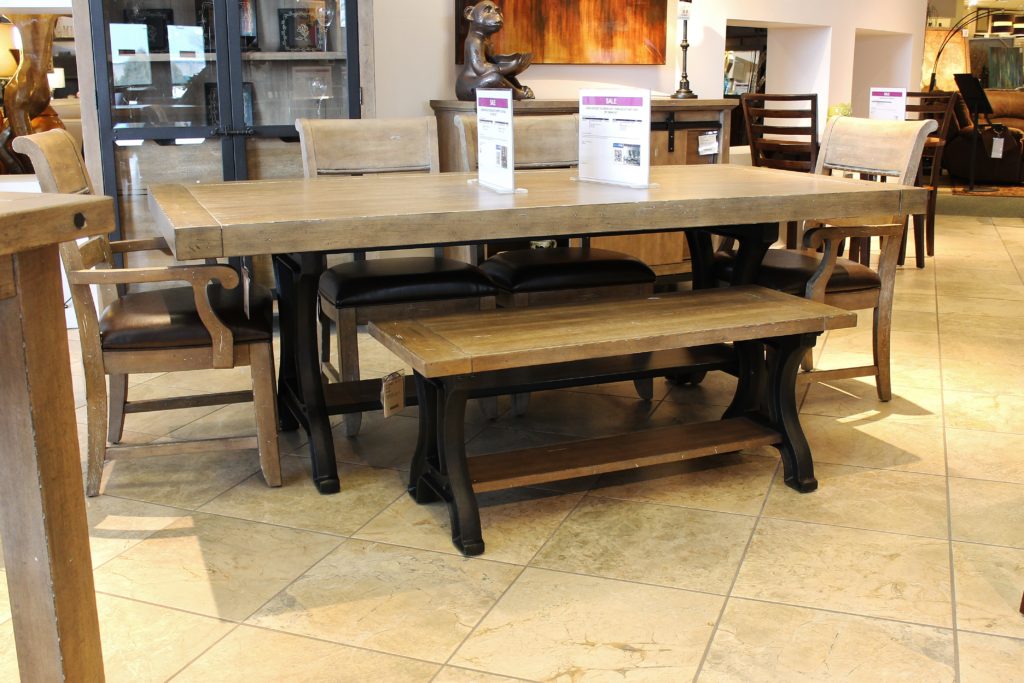 This set had a longer farmhouse table feel- especially with the bench seating.  No leaf for an extra extension but the metal base of the table added a nice industrial appeal.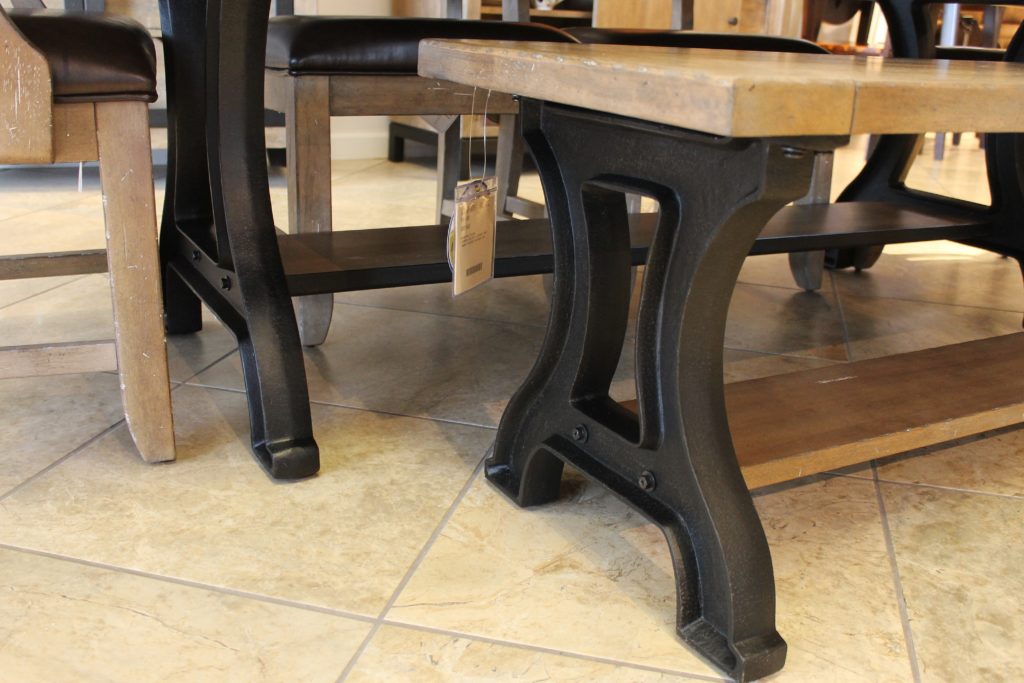 Rustic with metal accents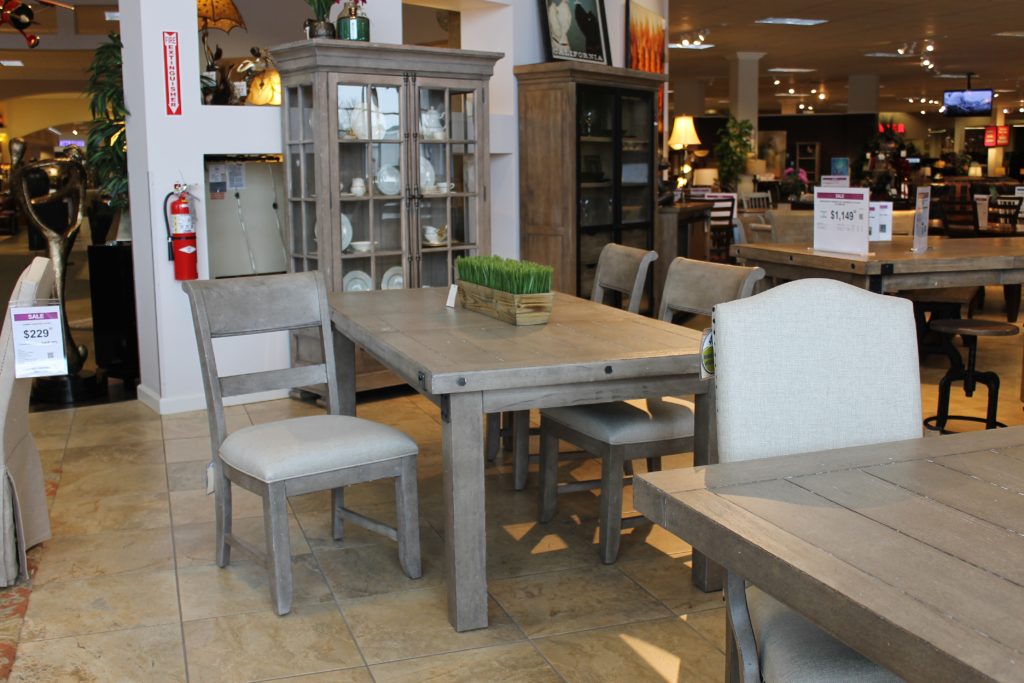 This six-person table was a perfect color match to the flooring and was available with different upholstery options for the chairs.  Pretty straight forward table, but the metal bolt accents add a cool factor.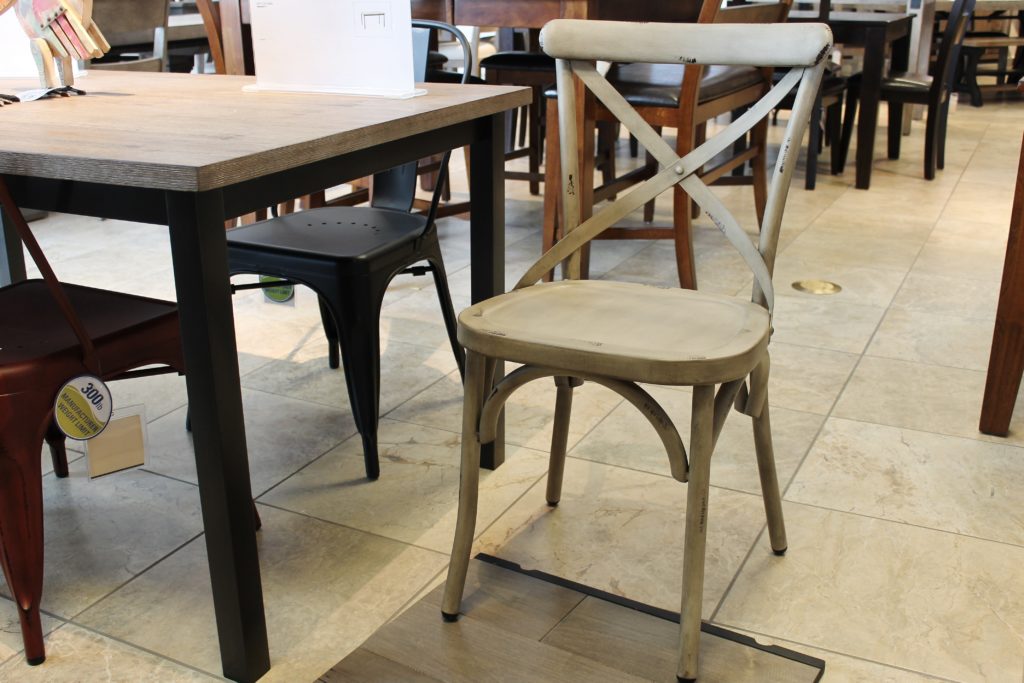 The same can be said about this pub table option.  The metal details dress it up.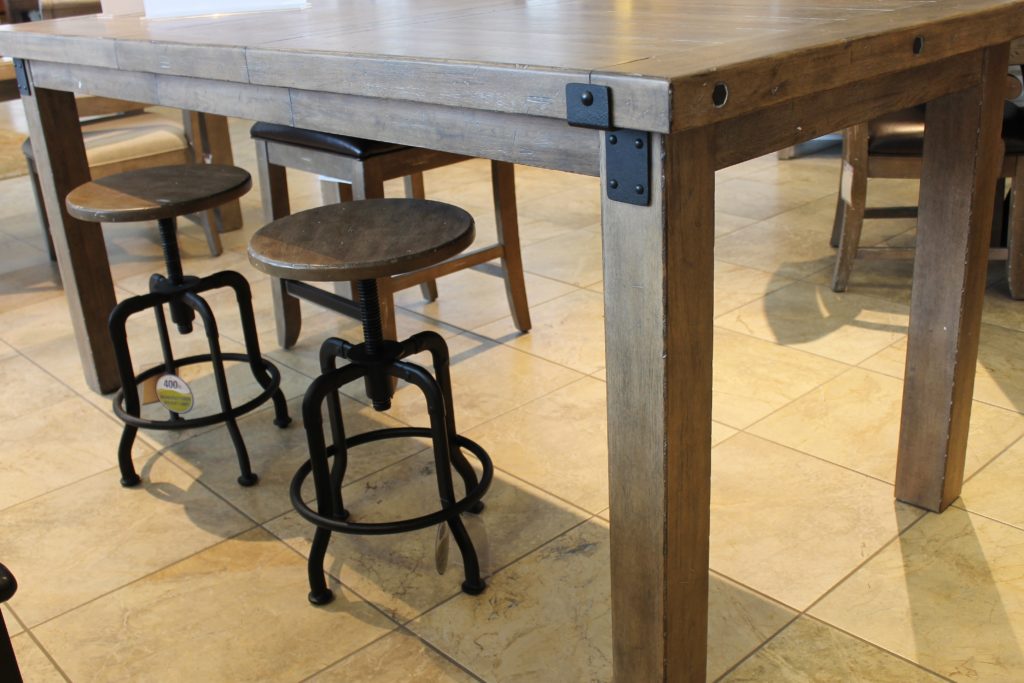 Traditional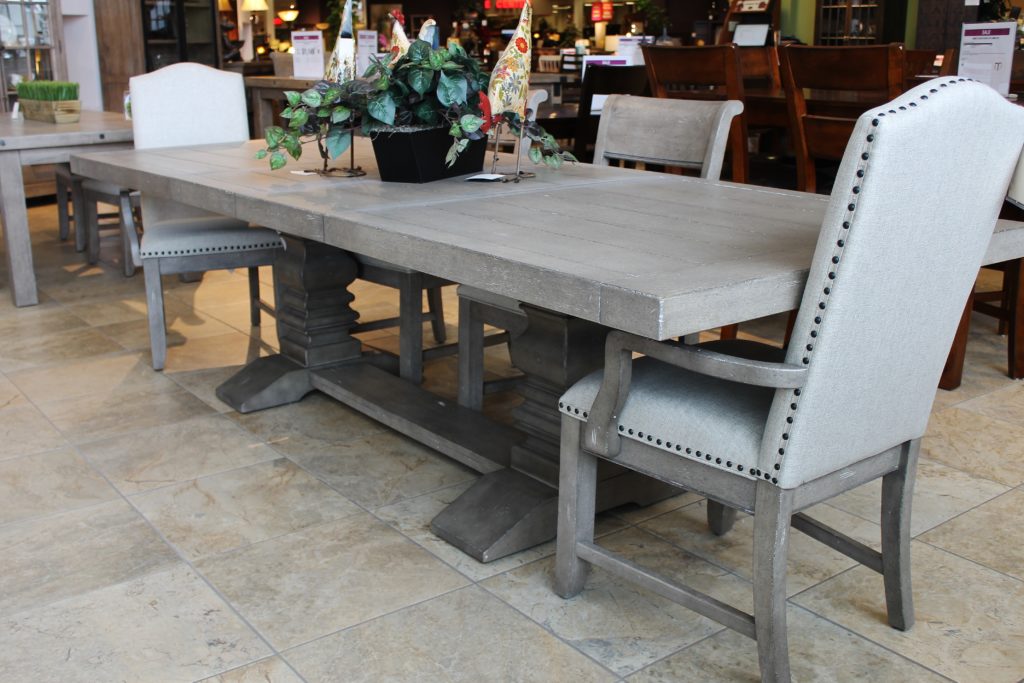 This table was the most massive and had a more traditional feel.  No metal accents, just classic design with a more ornate base.  There were multiple options besides the upholstered nail head chairs to pair with it.
And that concluded my search for table sets for Nick and Adrienne!  But as I was milling around I noticed another trend on their showroom floor- barn door entertainment centers!  Here's a peak a few different designs-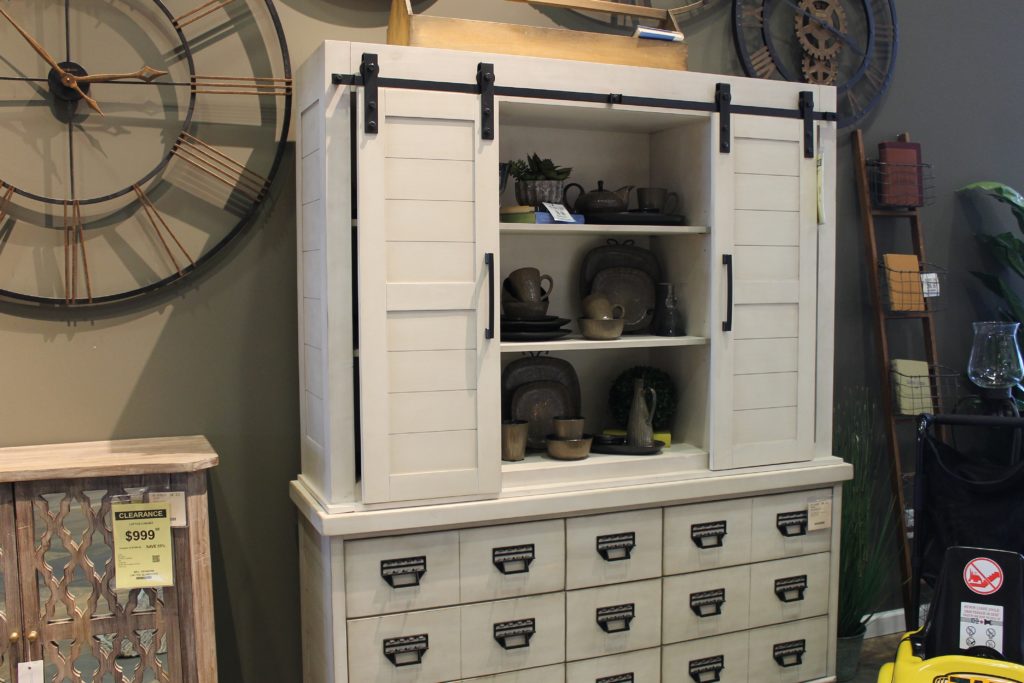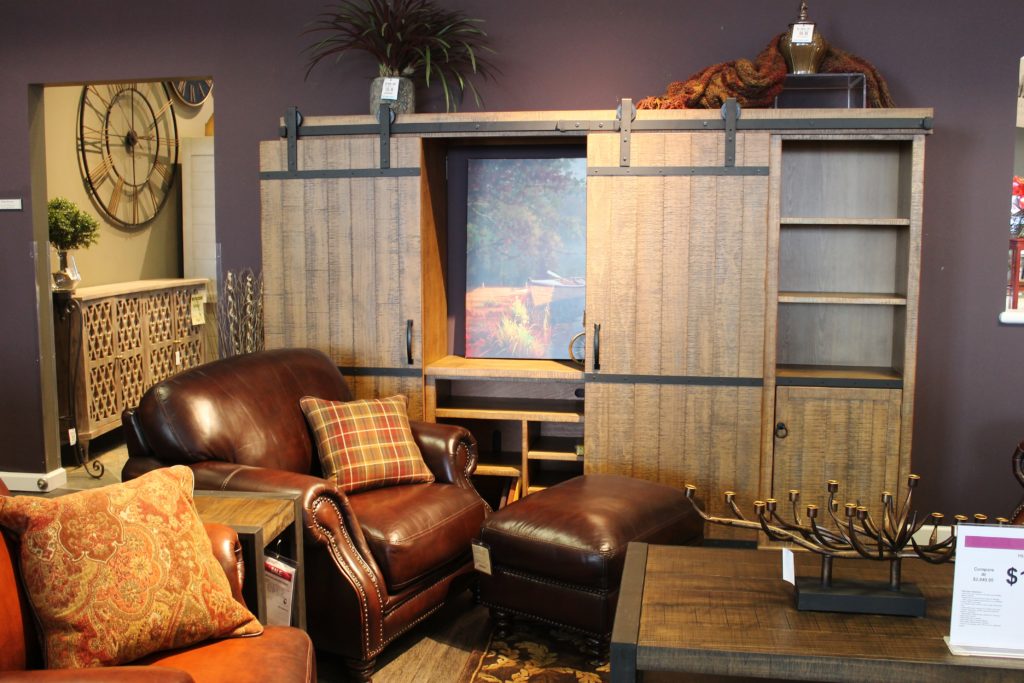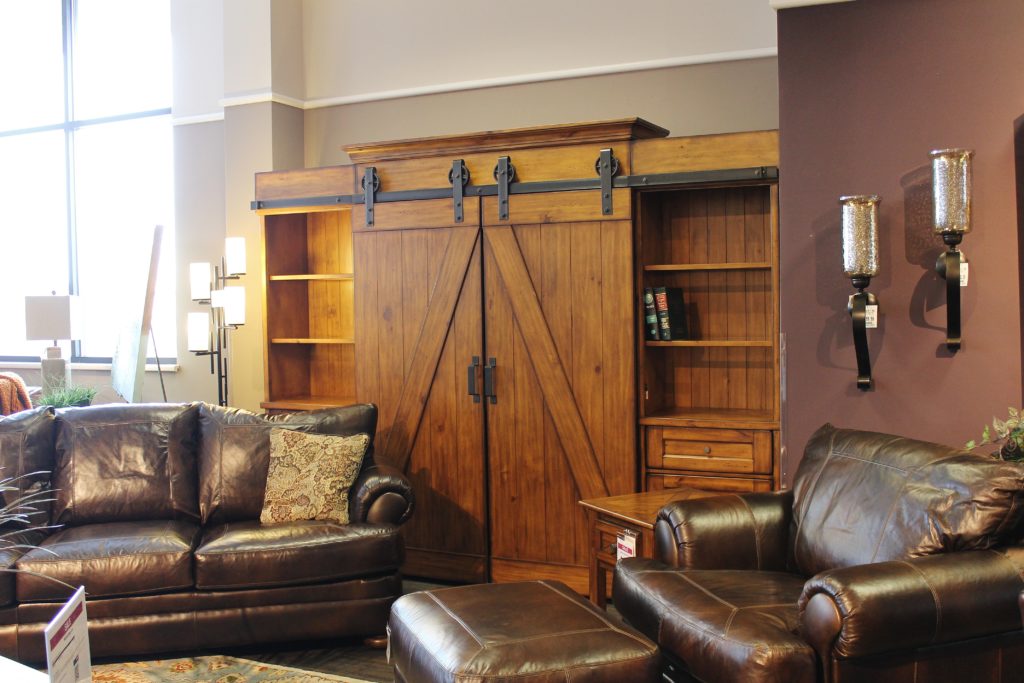 If you are shopping in the Appleton area be sure to check out their showroom!  It is very extensive- so if you like a long leisurely furniture shopping experience take the time to stroll around.
4750 W Grand Market Drive, Appleton