The Meyer's Two-Story Custom Build: A vision two years in the making!
It was a little over two years ago that the Meyers came to me with a vision for their new construction home.  They had the lot, they had the ideas, but they had to wait for the right buyer to come along for their current house.  I am so grateful they never gave up on that happening because their new home is now built and it is beautiful!  I am sure they would agree- it was worth the wait!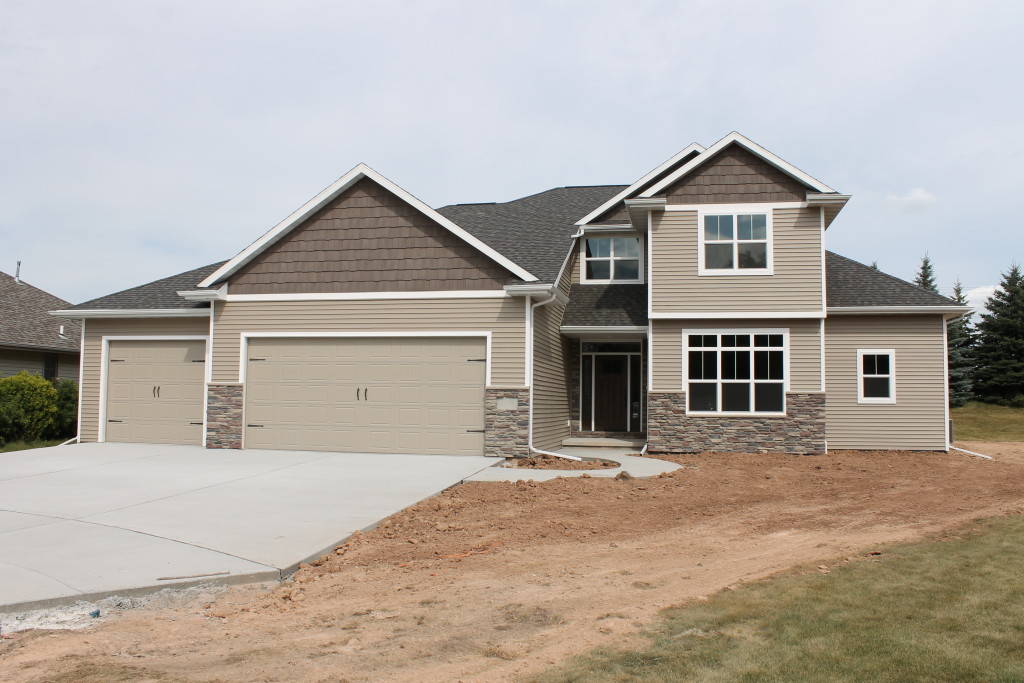 Let's take a tour of this two-story custom home!
Foyer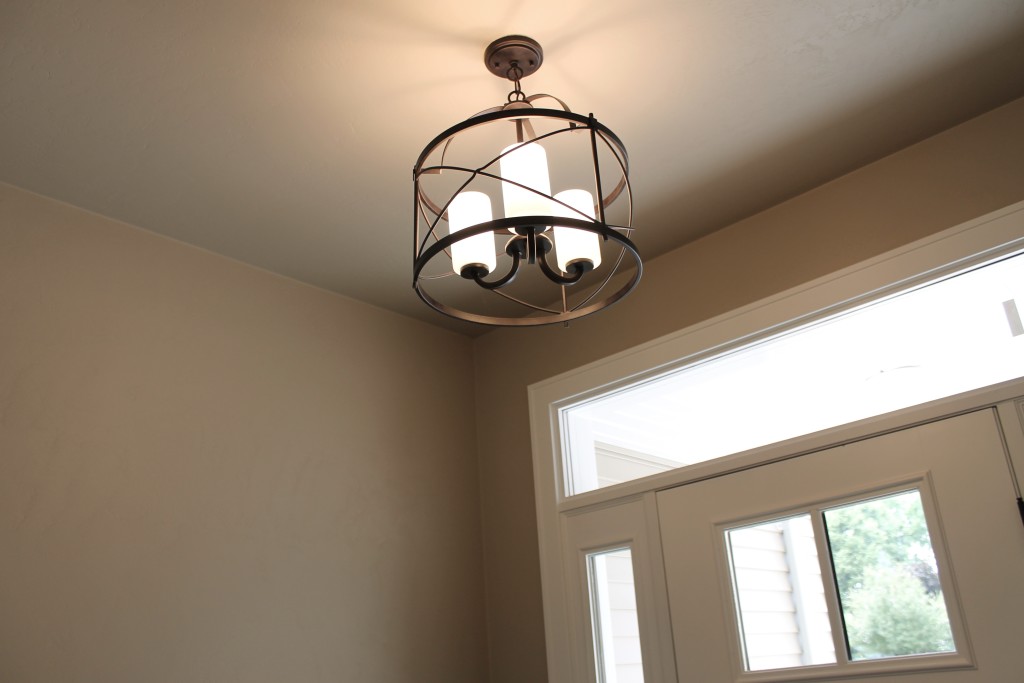 Entering this home at the front door you will come into a pleasant receiving space that is ready and waiting for some additional decorating!  This is on my To-Do list!   The foyer also has one of my favorite light fixtures of the entire home.
Great Room
One of the best features of this layout is how the light comes in from every angle.  This is the view into the Great Room from the foyer.
The Second Floor
The U-shaped stairs in this home was opened up during a framing walk-thru to allow for the best combination of open railing without becoming too busy.  The steps went from a necessity to a focal point.
View from the Great Room: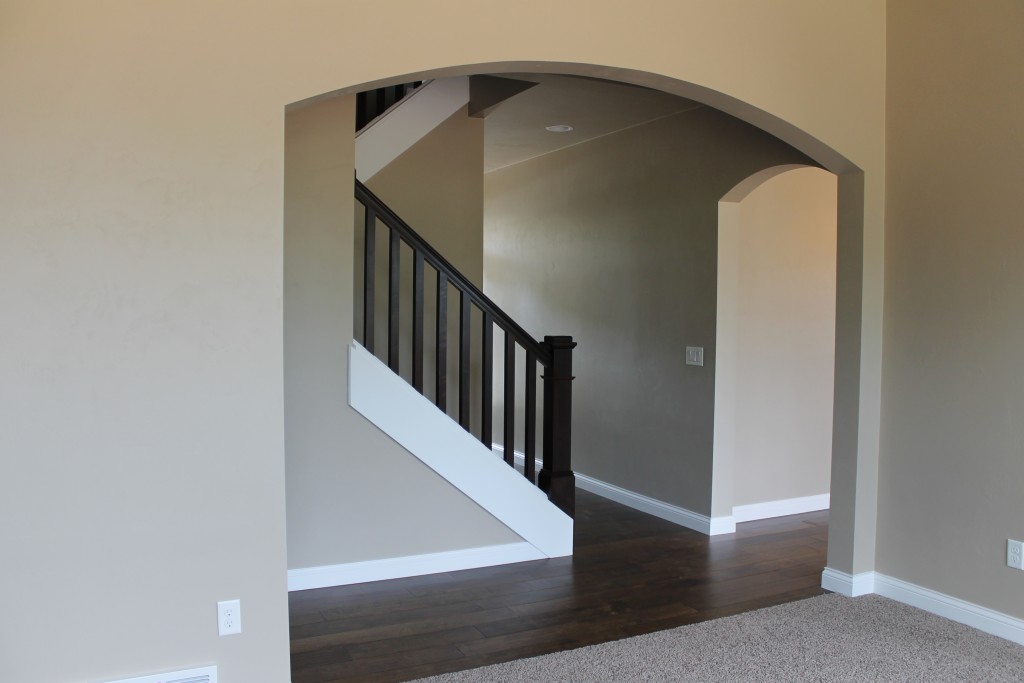 View from the landing going upstairs: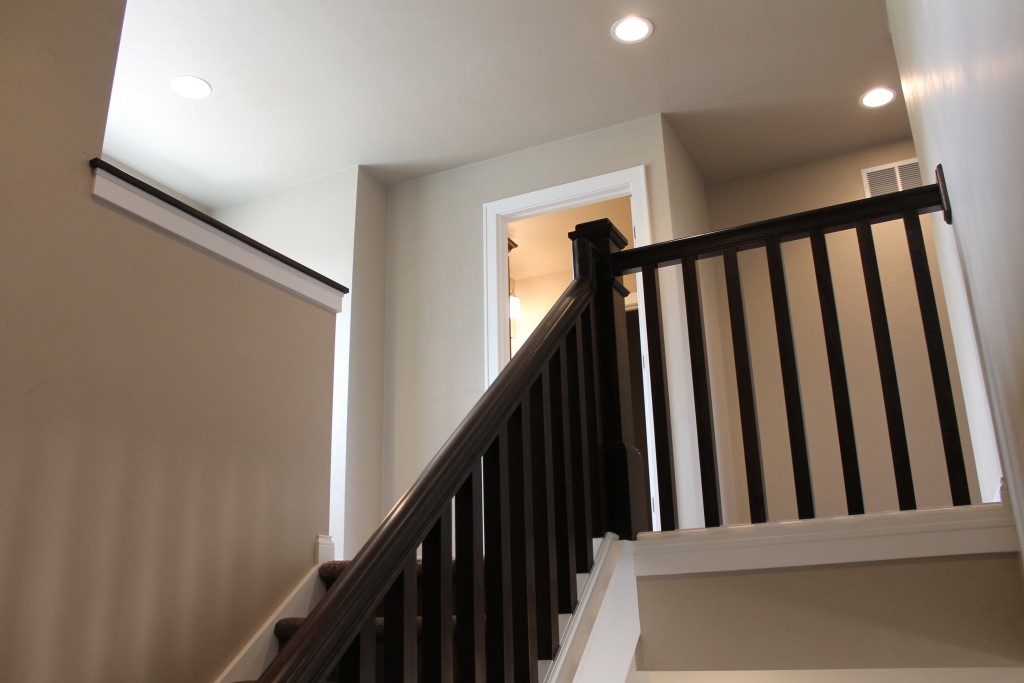 View from upstairs looking down the stairs: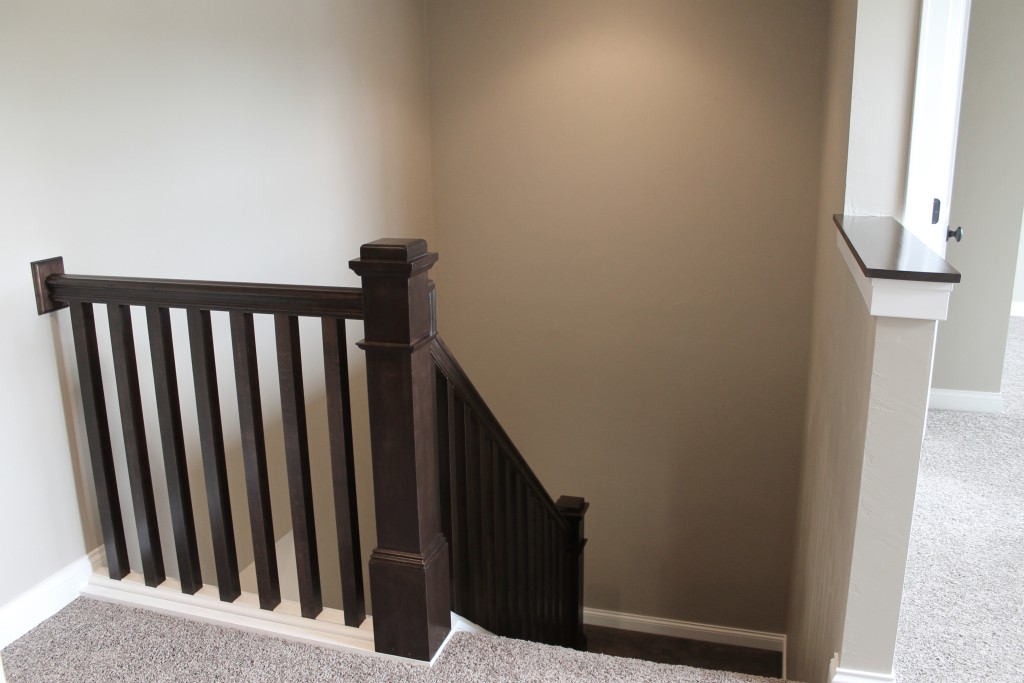 There are two generous sized bedrooms with walk-in closets and a spacious bath on the second floor.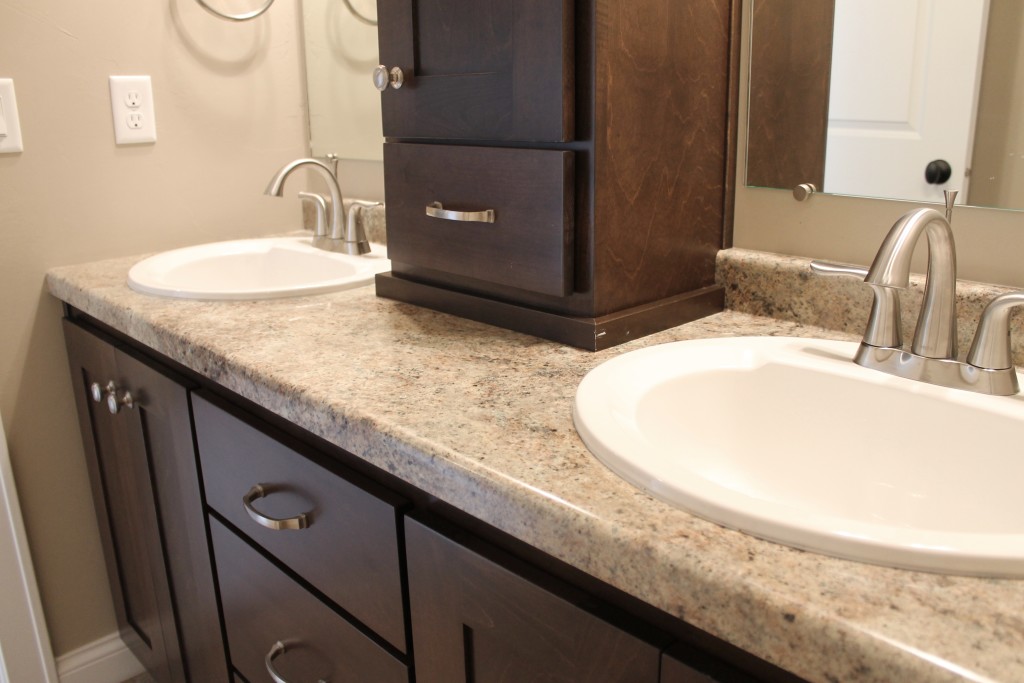 First Floor Master Suite
Back down the stairs to the first floor you will turn left into a hallway which takes you to the guest bath and the Master suite.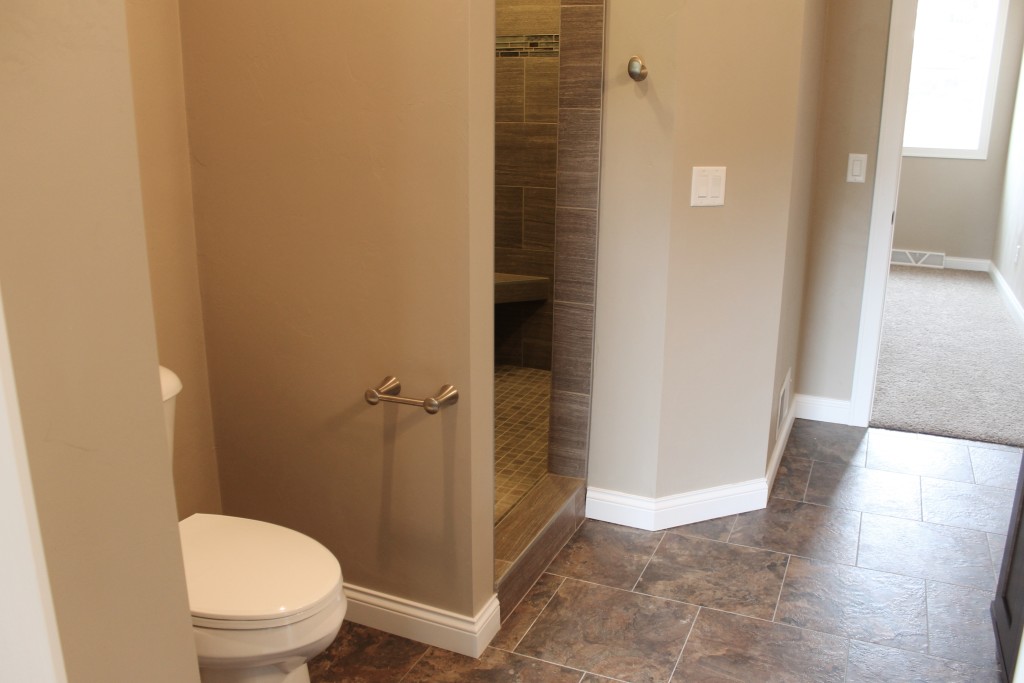 Walk-in tile shower with multiple shower heads…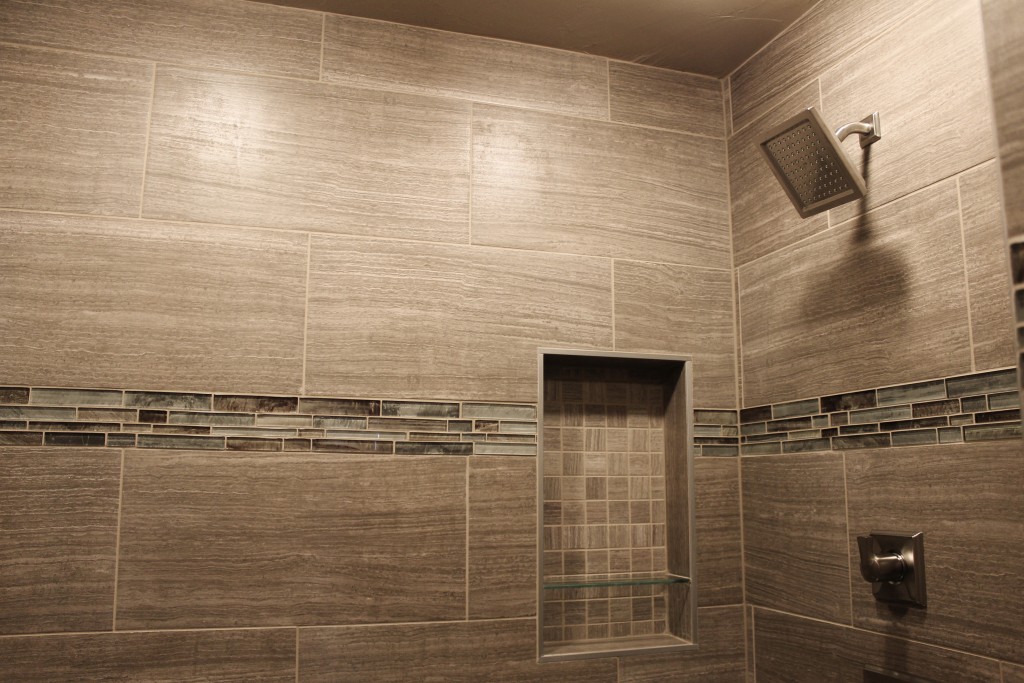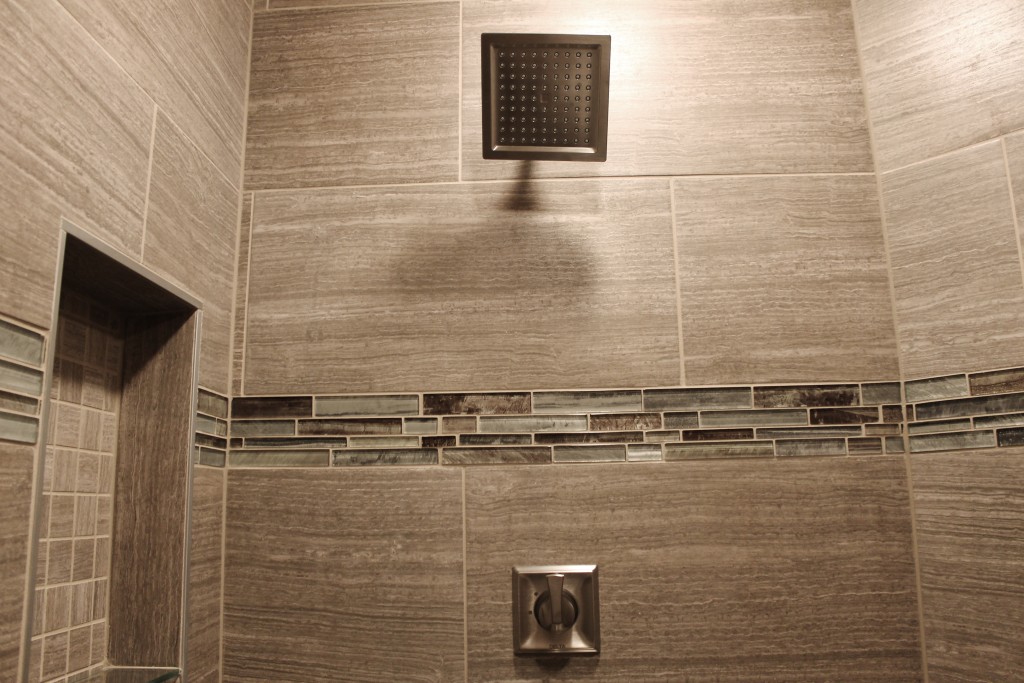 And double sinks in a vanity with crystal knobs and furniture feet.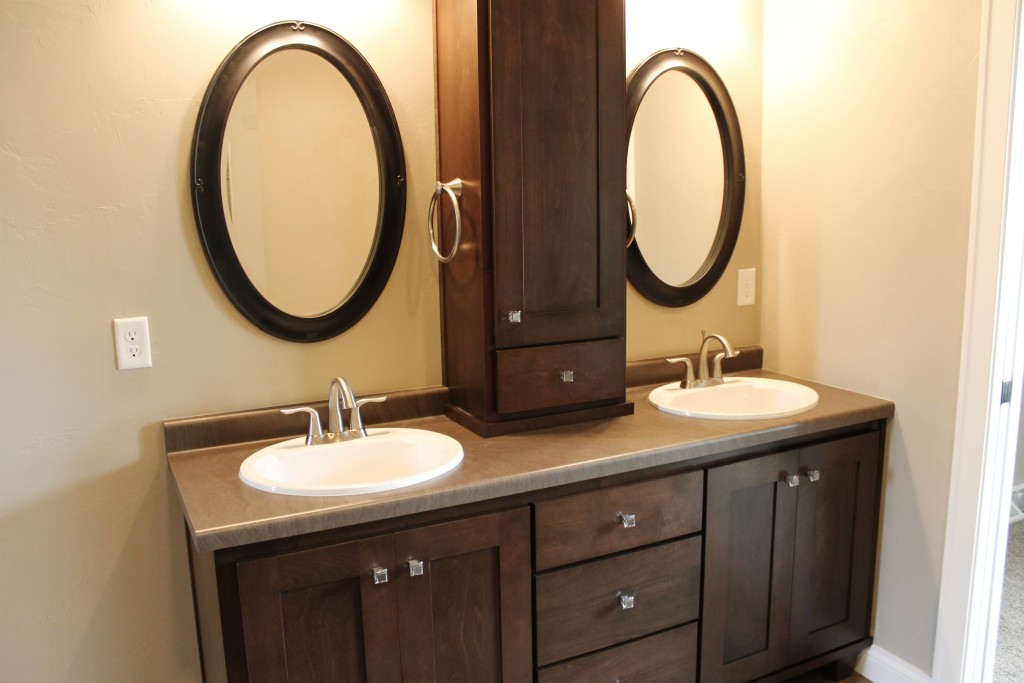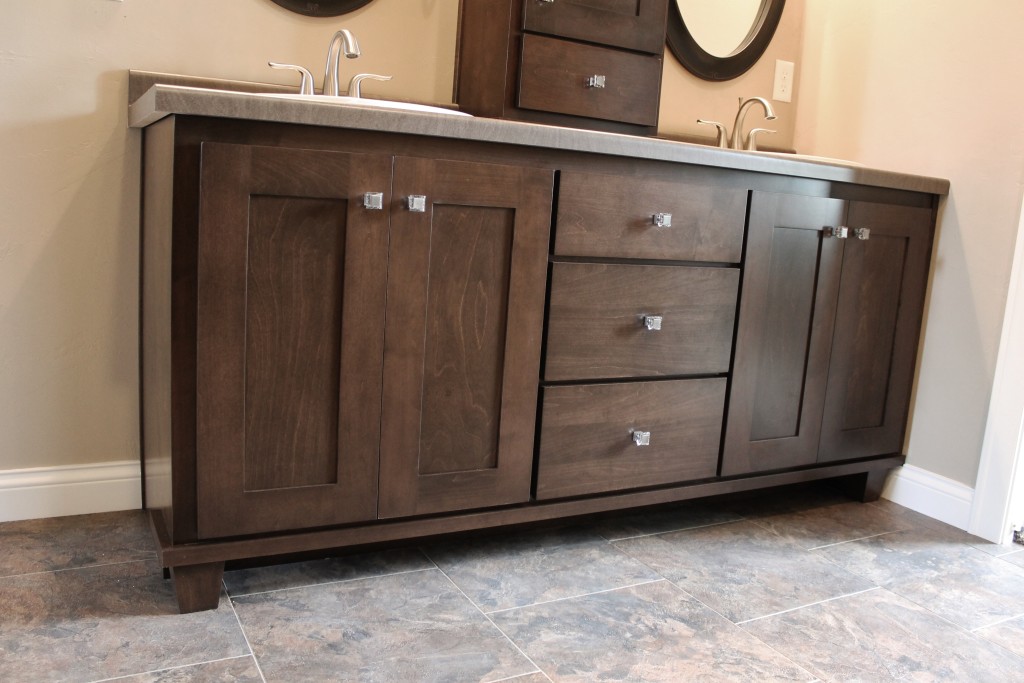 With the bedroom at the back of the house plan for maximum privacy, the master closet ends up in the front of this suite right off the bathroom.  With a big bright window and custom shelving…who wouldn't want to unpack in this closet!?!
Powder Bath
And since we've covered 2 of the 2.5 baths in this home so far, we might as well check out the powder bath.  Adorned with the crystal chandelier I was crushing on months ago when we picked it out at Northtown Lighting.  You can read about a few more Powder Room Upgrades Ideas from that earlier post!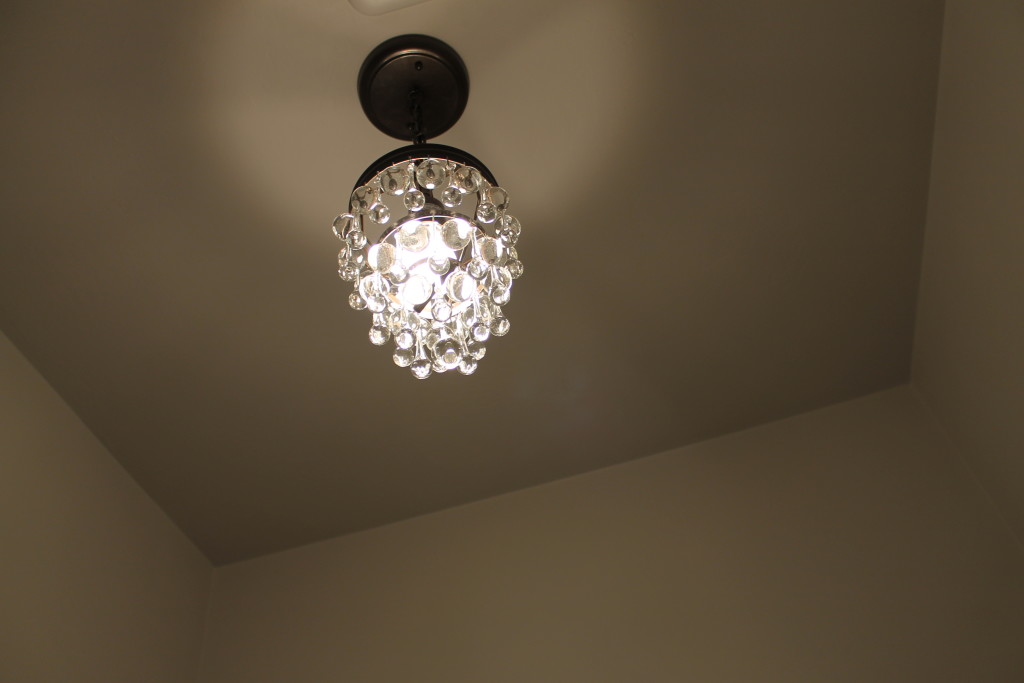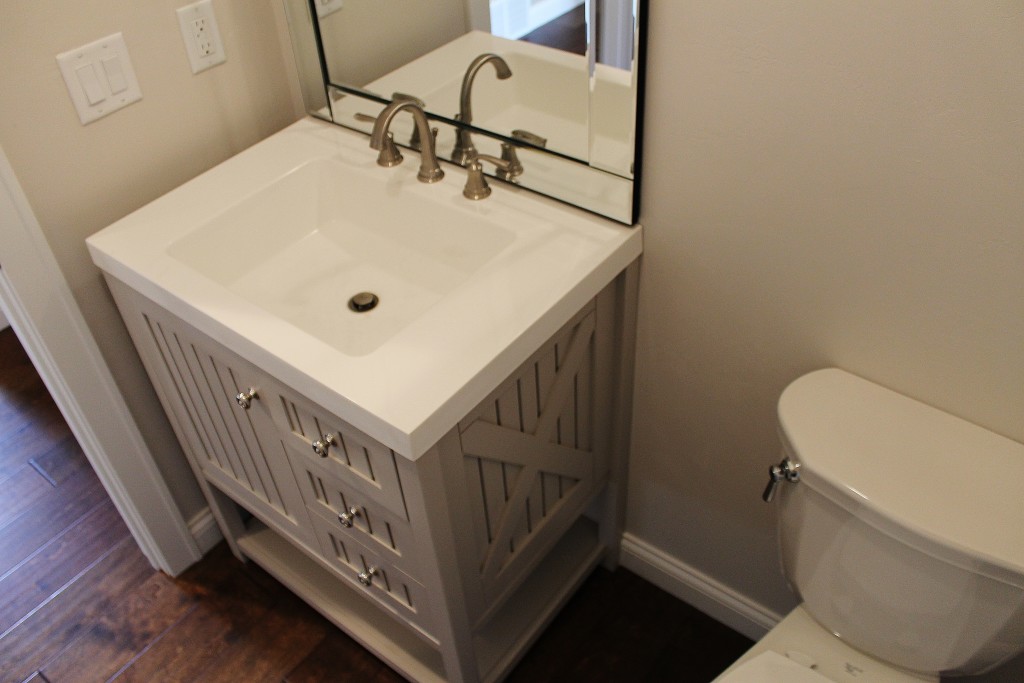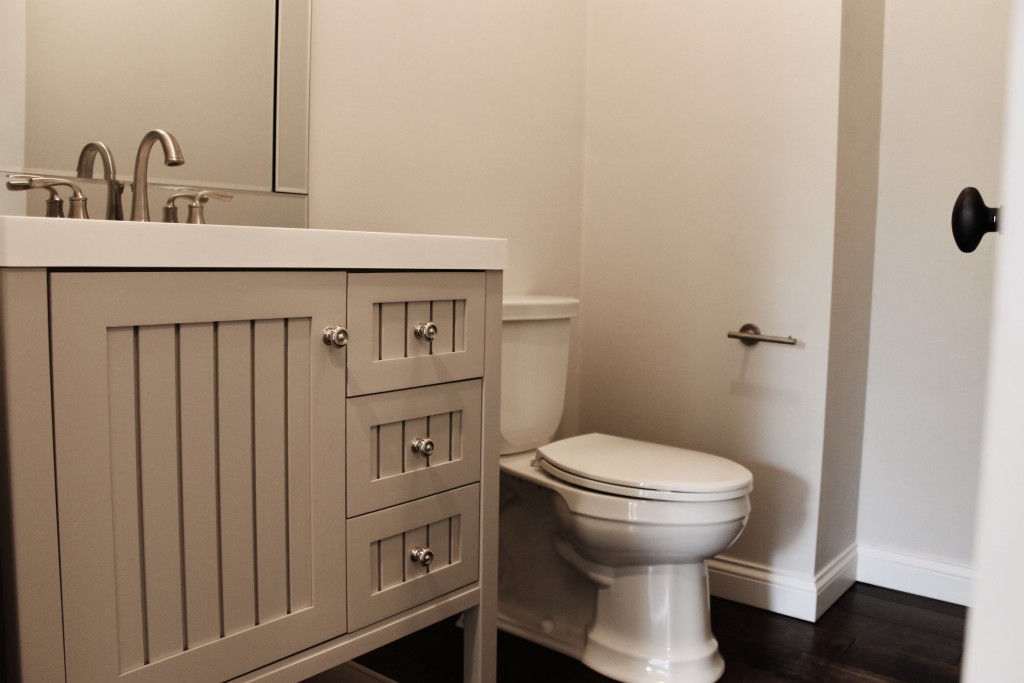 The Main Attraction…
And since I know the suspense is probably killing you…we'll get right to the kitchen and dining room of this custom two-story design!  Here it was a few weeks ago during construction-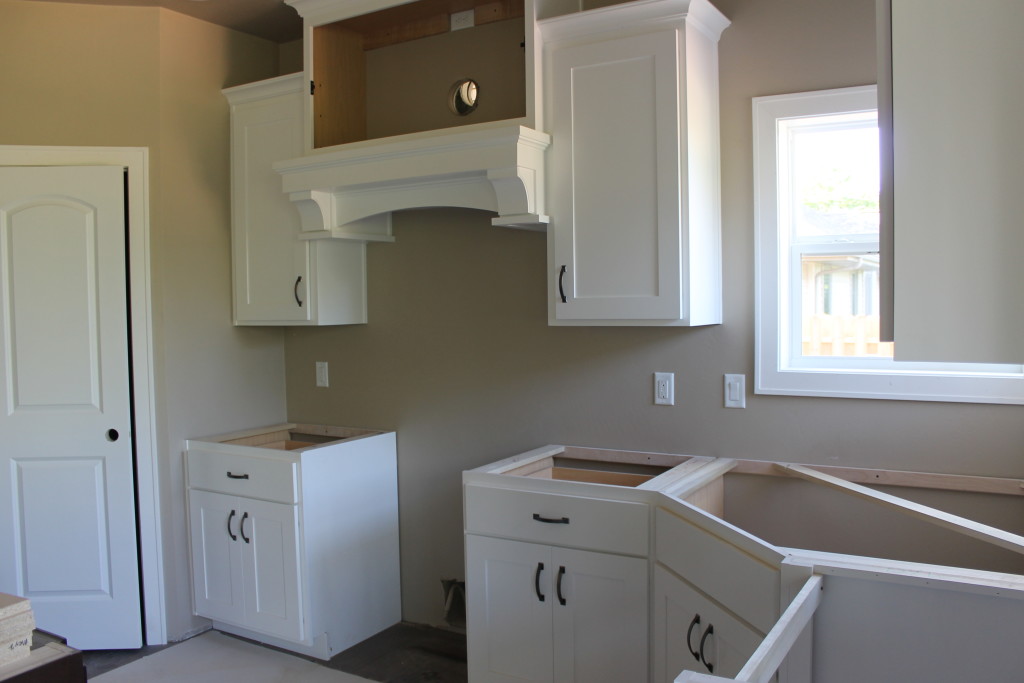 And here it is now: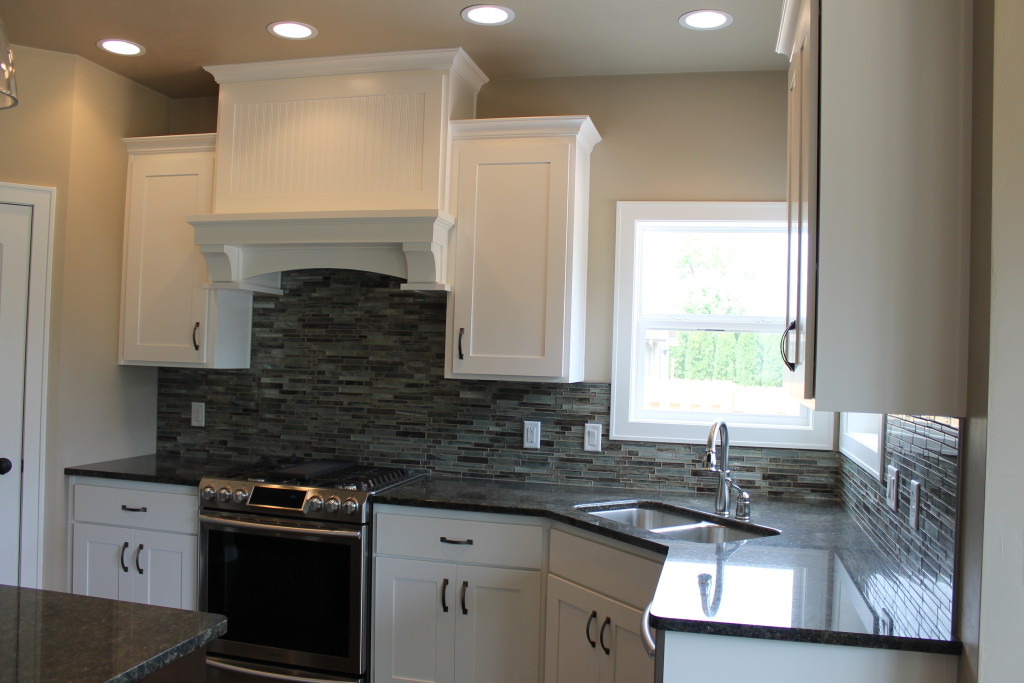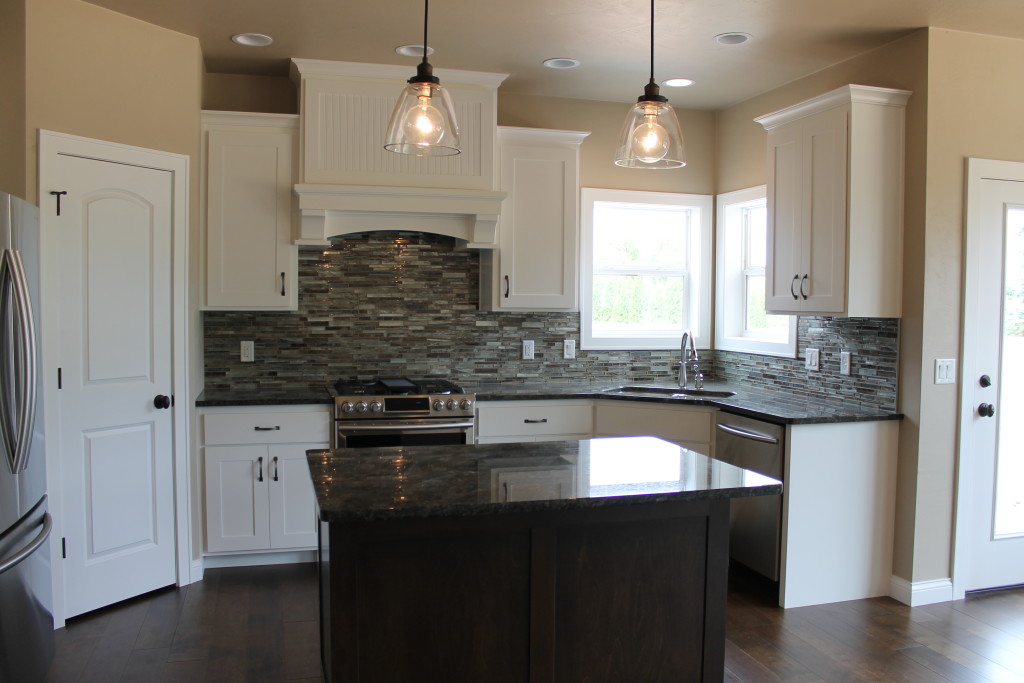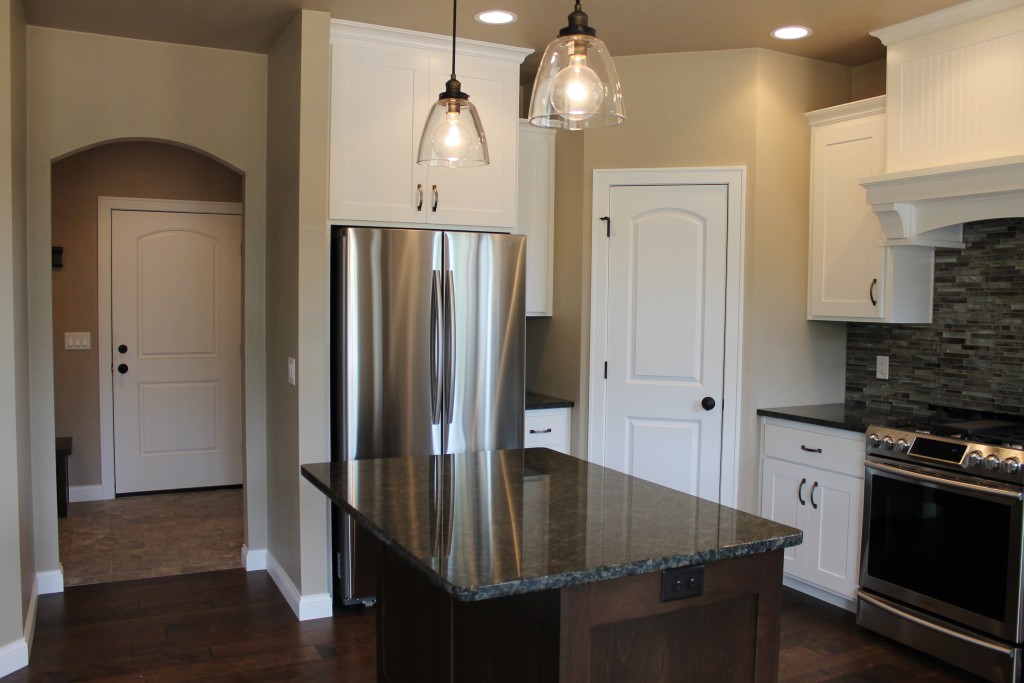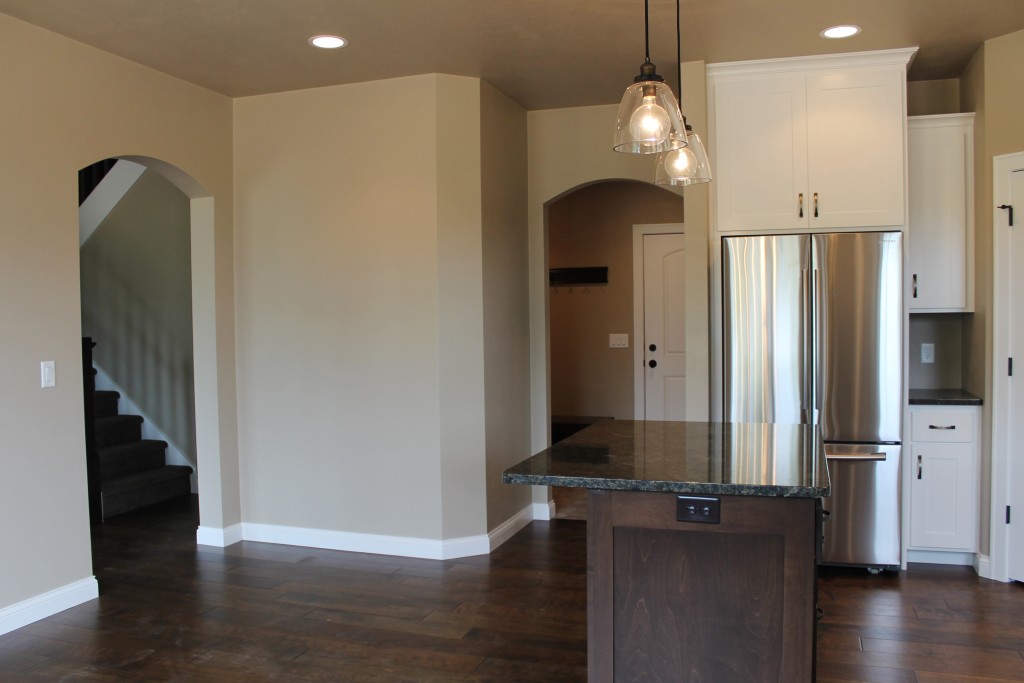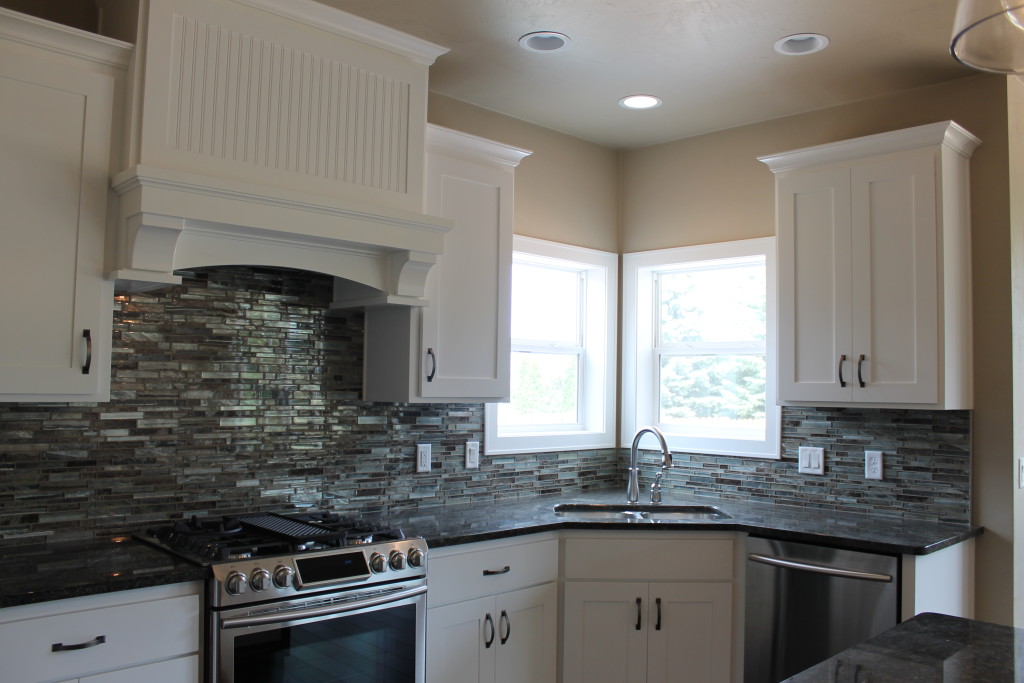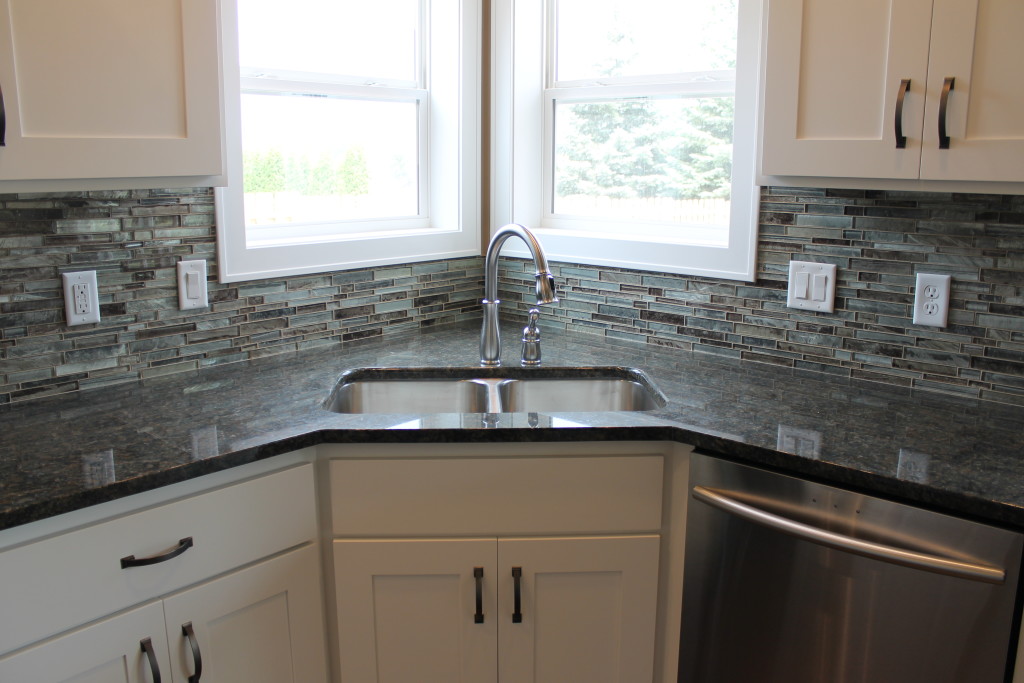 That tile backsplash and granite combo?  It looks great!  We might have wavered between the light and dark side but I think the end result is perfect!
More About How to Choose Between Light and Dark Granite
A few more details before we are done with this tour-
Mudroom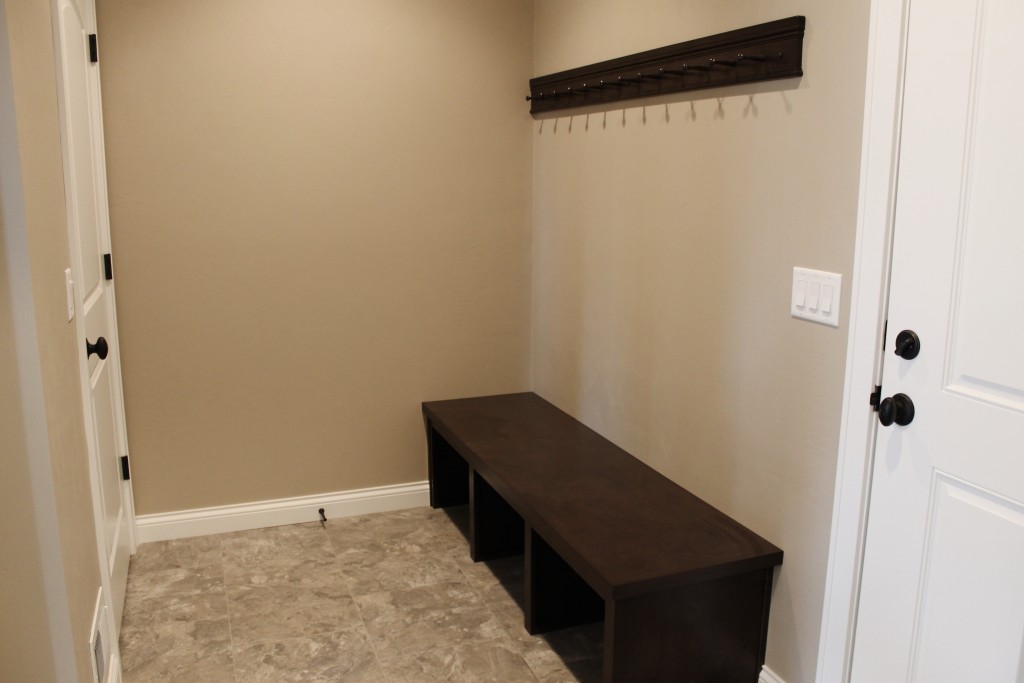 Dinette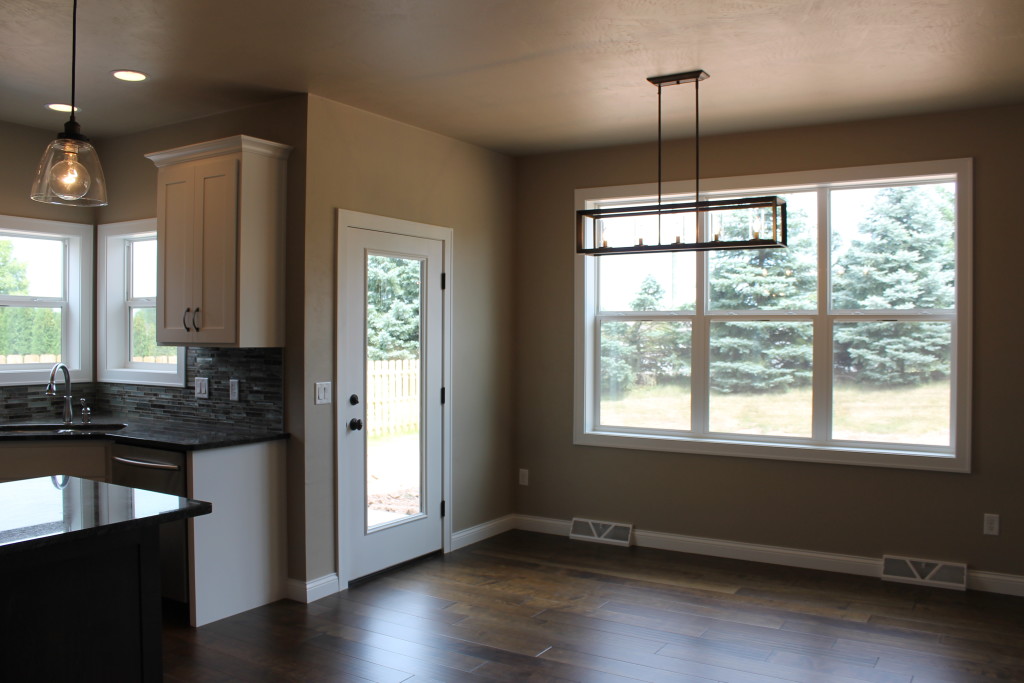 Great Room Fireplace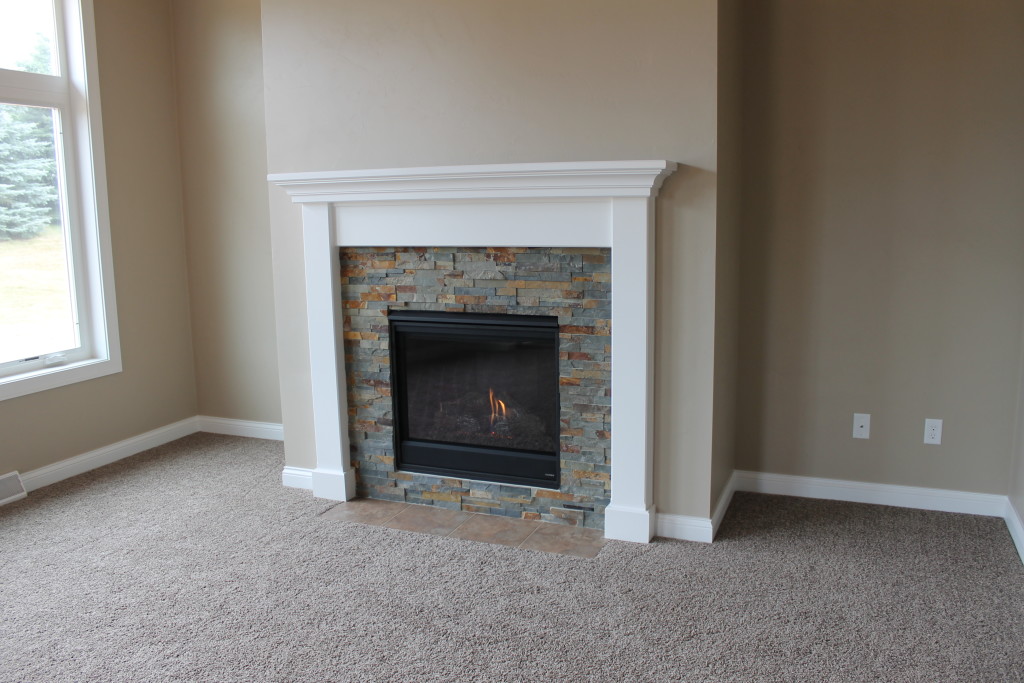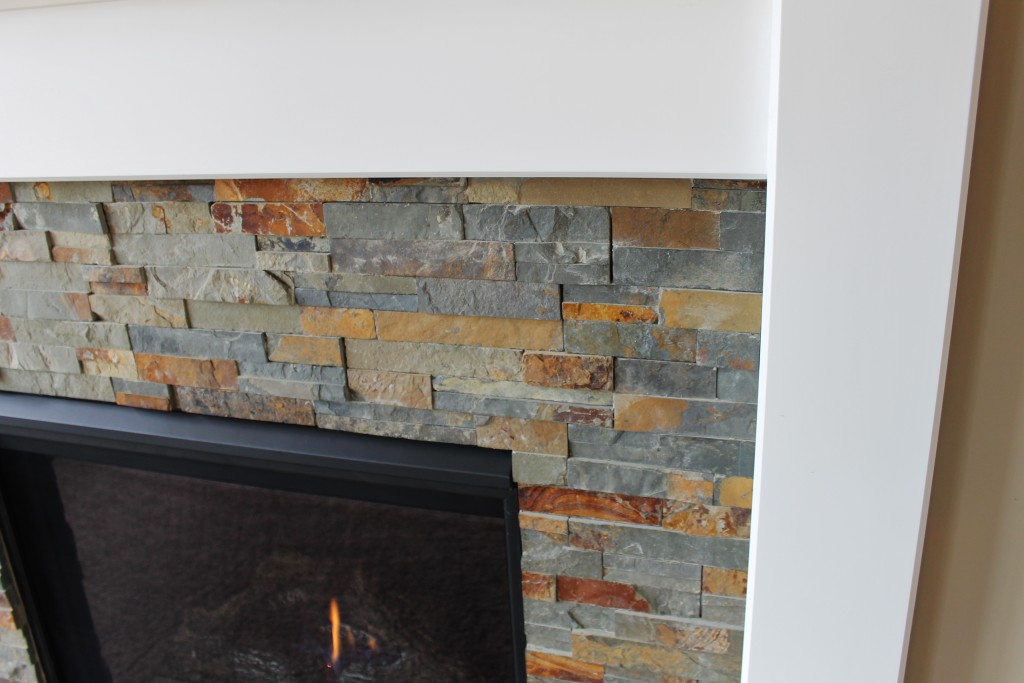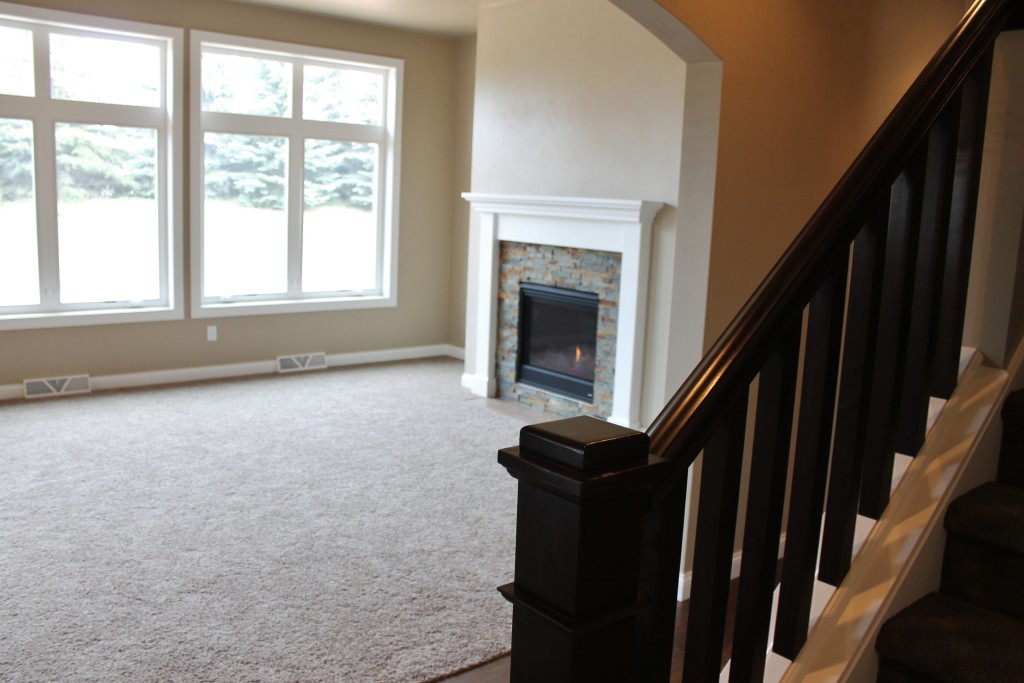 And to close this story, two-years in the making, I leave you with one final before and after shot.  These houses come so far in the last two weeks of the build.  It is amazing to see  something you've been imagining and working to complete with a client go from this-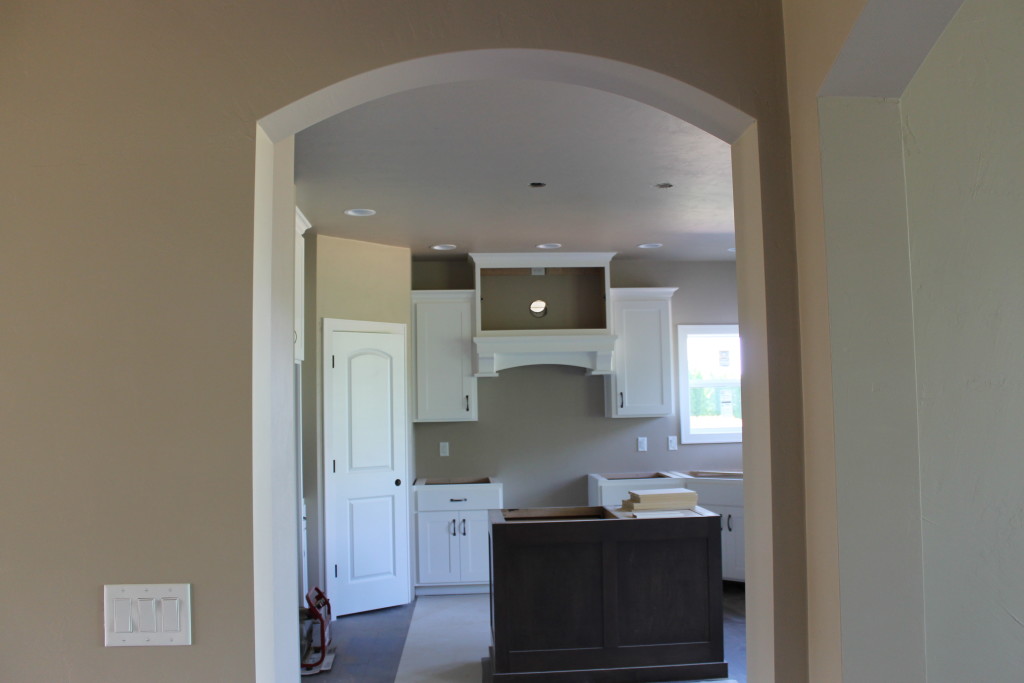 To this-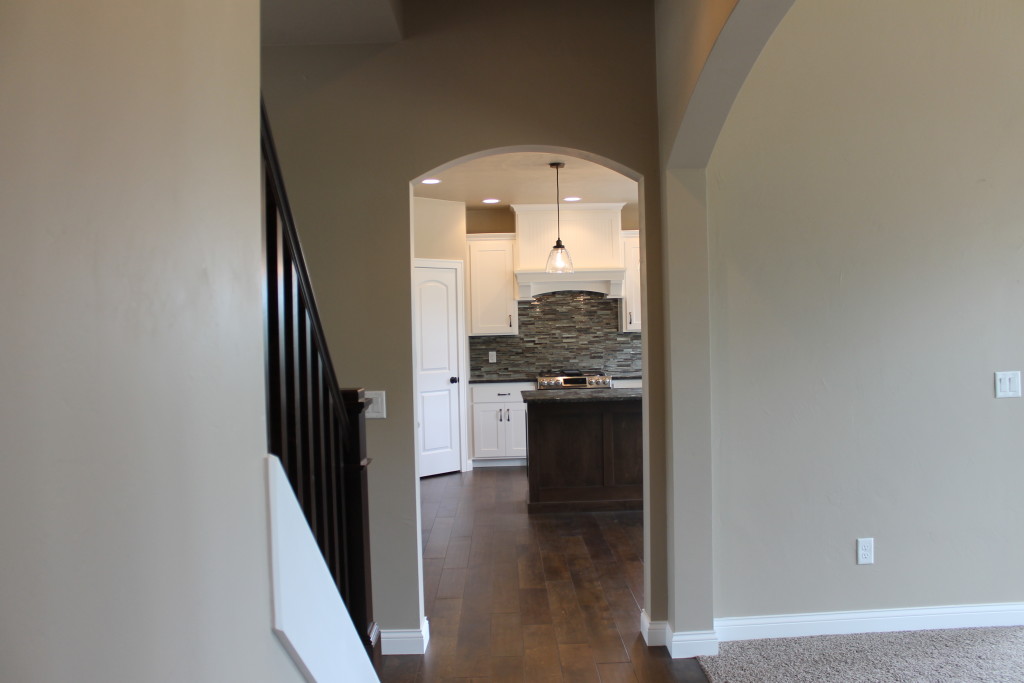 So quickly!
I really want to thank the Meyers for letting me and Midwest Design Homes be apart of this project!  I enjoyed all the design challenges and I look forward to seeing this home through to its furnished and decorated stage!
Stay tuned!
If you have a vision for your perfect new home build but need some help getting started- give me a call at 920-810-8347!
More…