How to Choose Between Light and Dark Granite…
Light or Dark?  White cabinets or stained?  Light paint shade for the walls or rich accent colors?  For some, the decisions are easy…for others the possibilities seem endless…
So today I plan to shed some light on How to Choose between Light or Dark Granite!  That is, of course, if you aren't brave enough to do BOTH like we previewed recently in a MDH model home-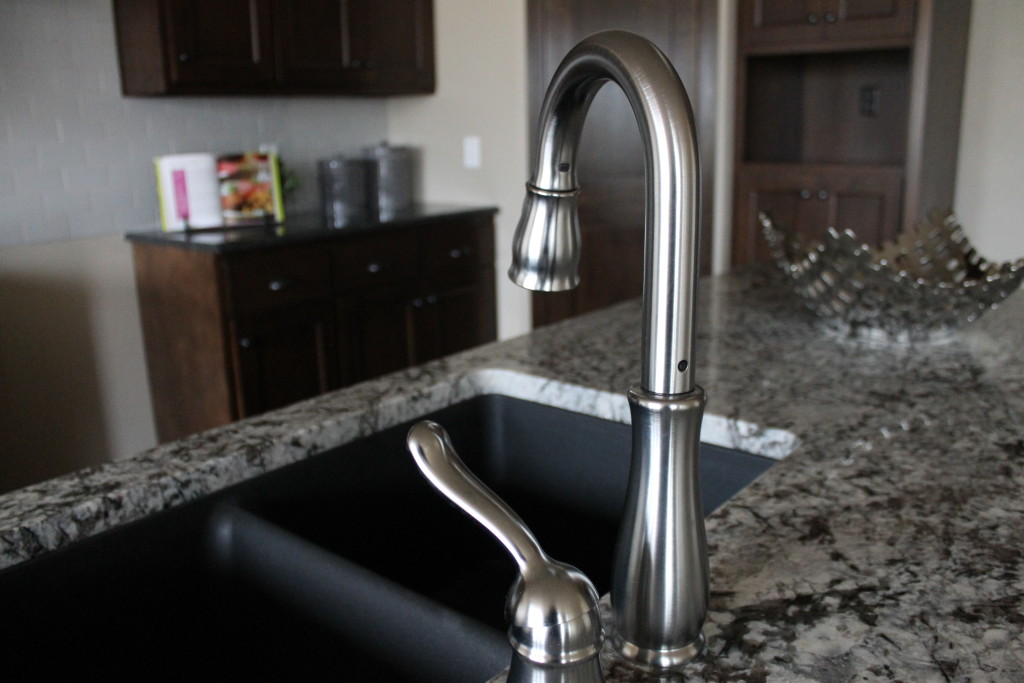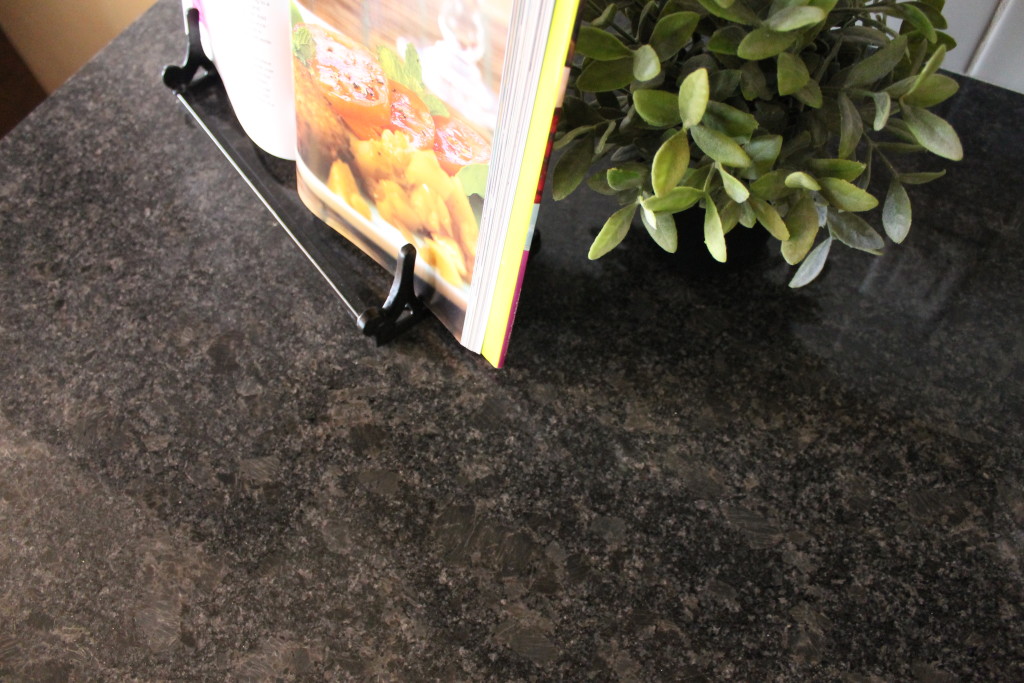 So- where do we start?
Well, hopefully by now you have selected the color for you cabinets.  In a typical MDH home the stain for the cabinets will be the same as the stain color used on the doors and trim.  If you are doing white trim and doors, it is still very popular to do stained cabinets as an accent, or you can go all white.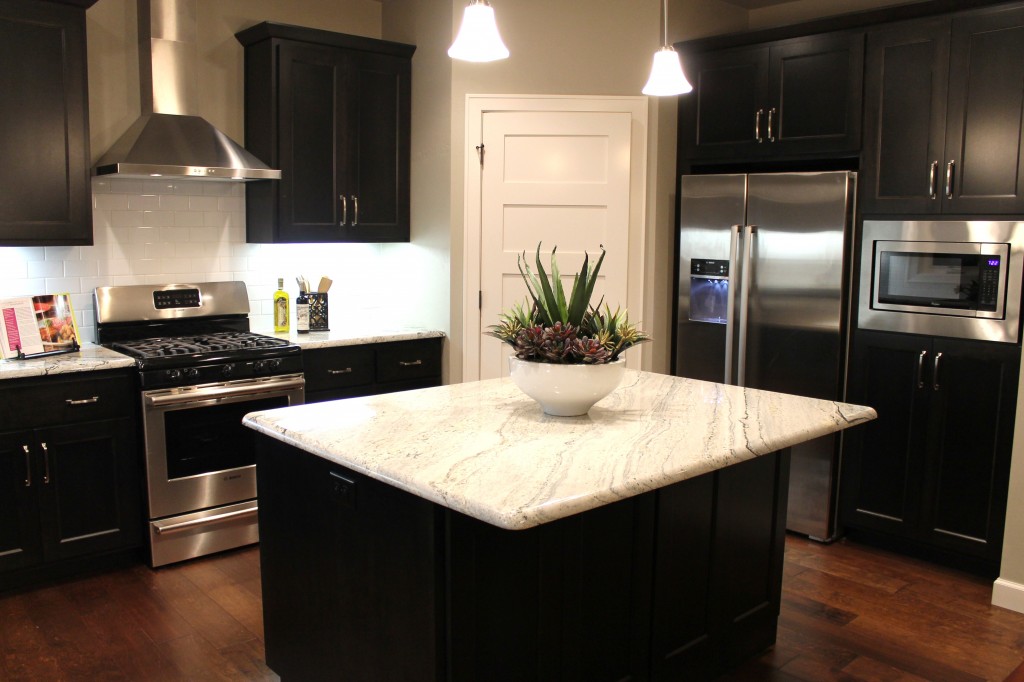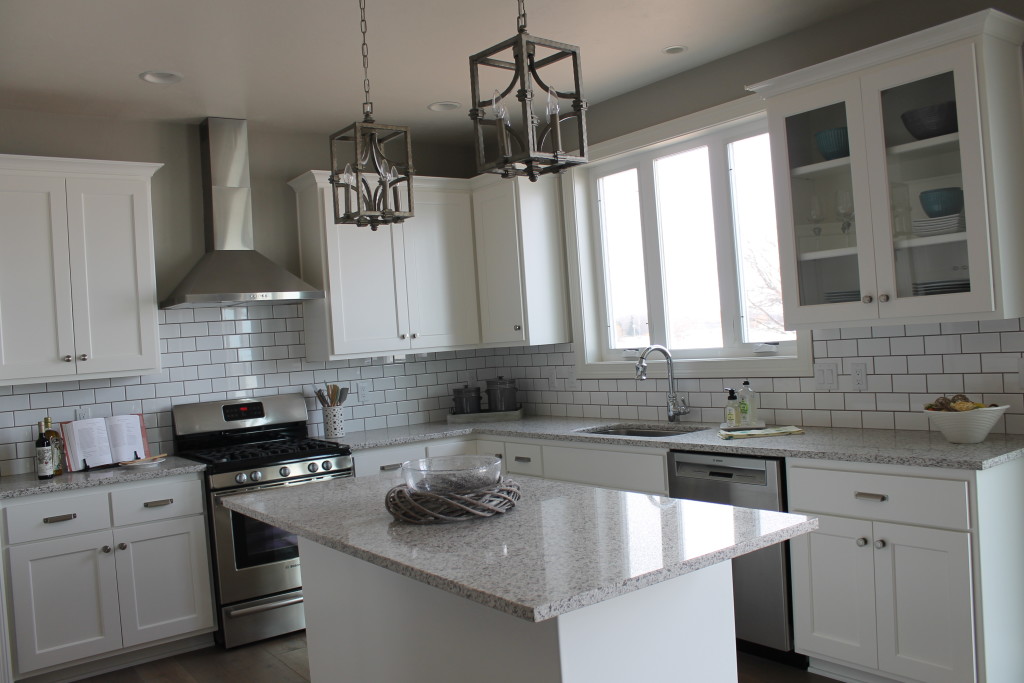 Your hardwood floors should always be two shades darker or lighter then the cabinets if you choose a stain color to give it a warm coordination but still a nice contrast!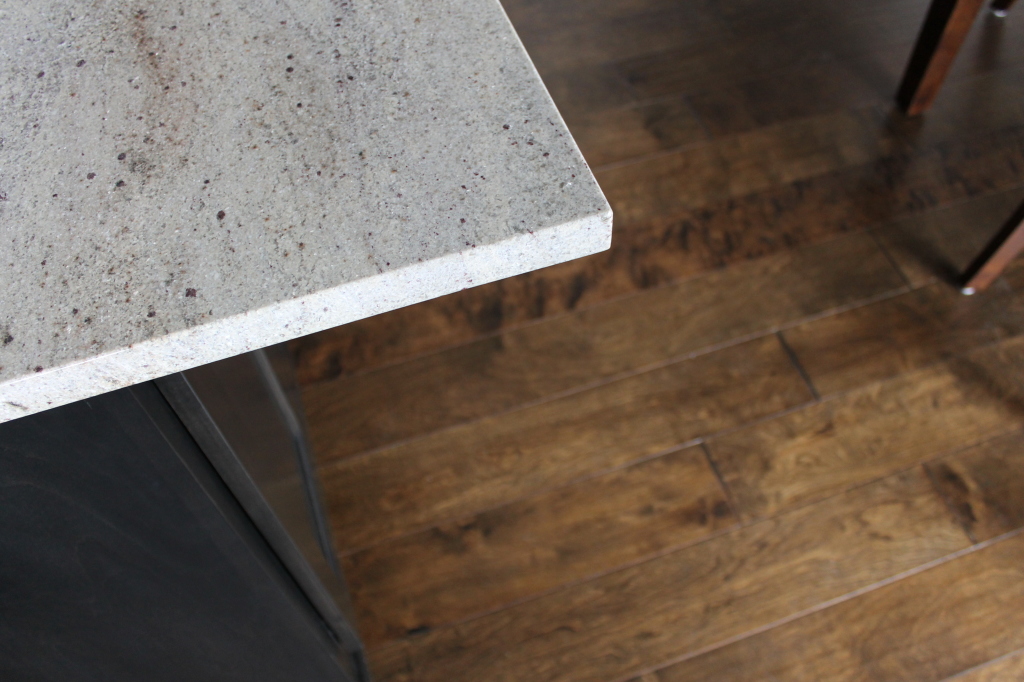 Almost any color of flooring will match with the white cabinets, but the current trend has been very dark or this almost pickled finish-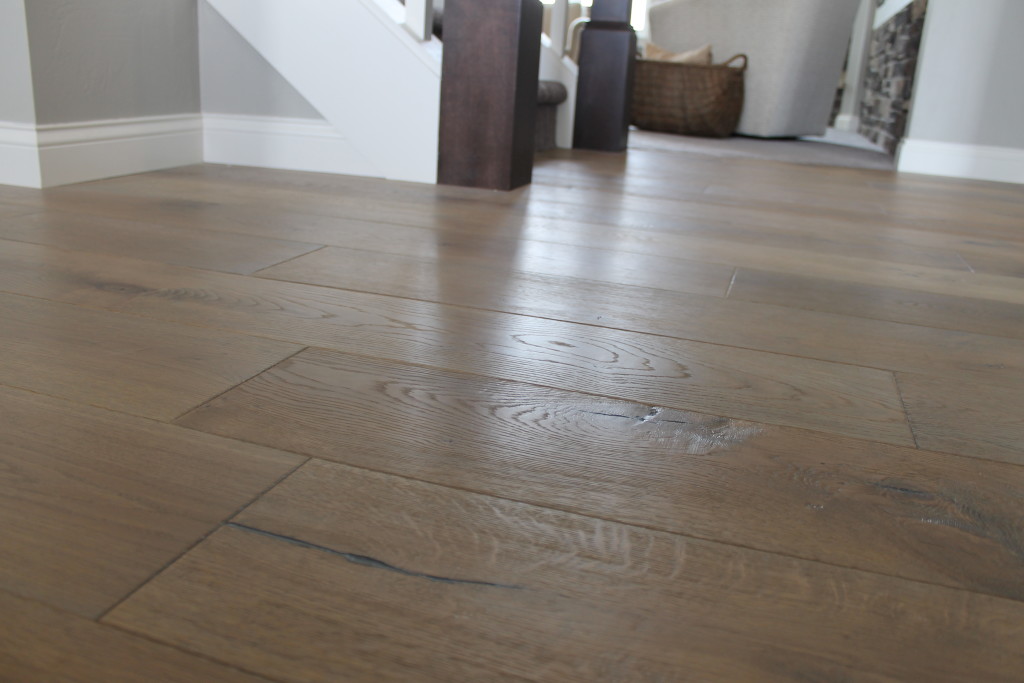 Sometimes knowing what you DON'T like can be more crucial in helping you make the final decision.  The darker the hardwood the harder it will be to keep clean of dust and pet hair, which can be a deciding factor for the entire color scheme.  We do have to live in these houses!
So what's next?
You have your cabinets and your hardwood floor, now you need to pick your backsplash tile.  Some people fall in love with a granite and we pick a tile to match, but often times it is the other way around…
As was the case when Dawn and Kevin found this metallic glass backsplash tile…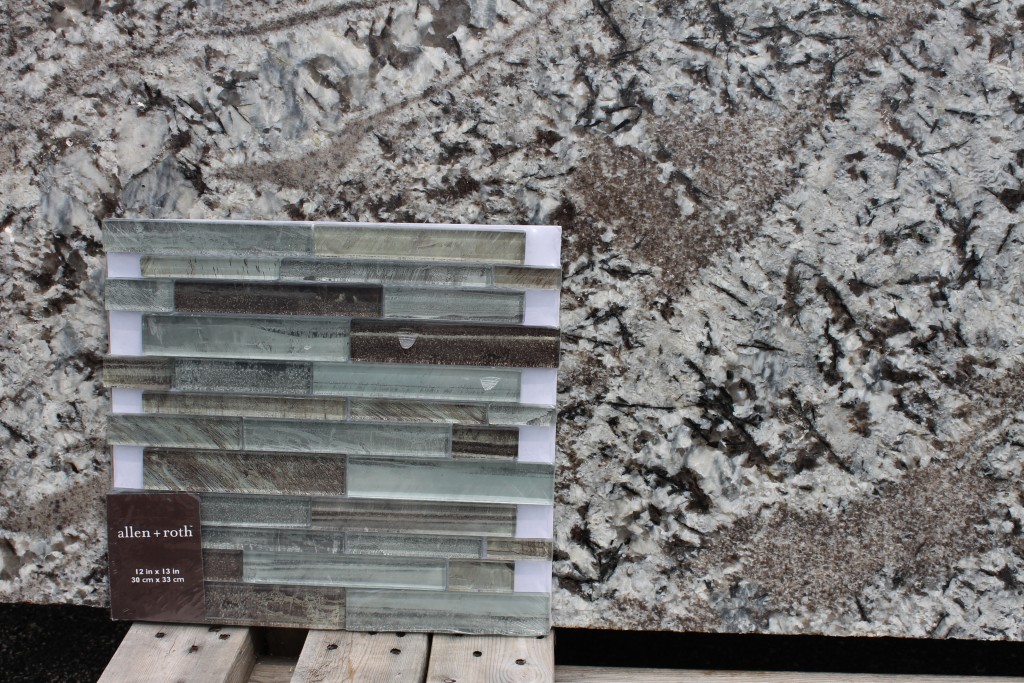 Initially we loved it with the grey and brown tones of the Lennon Granite, used recently in the Lytle Custom Home.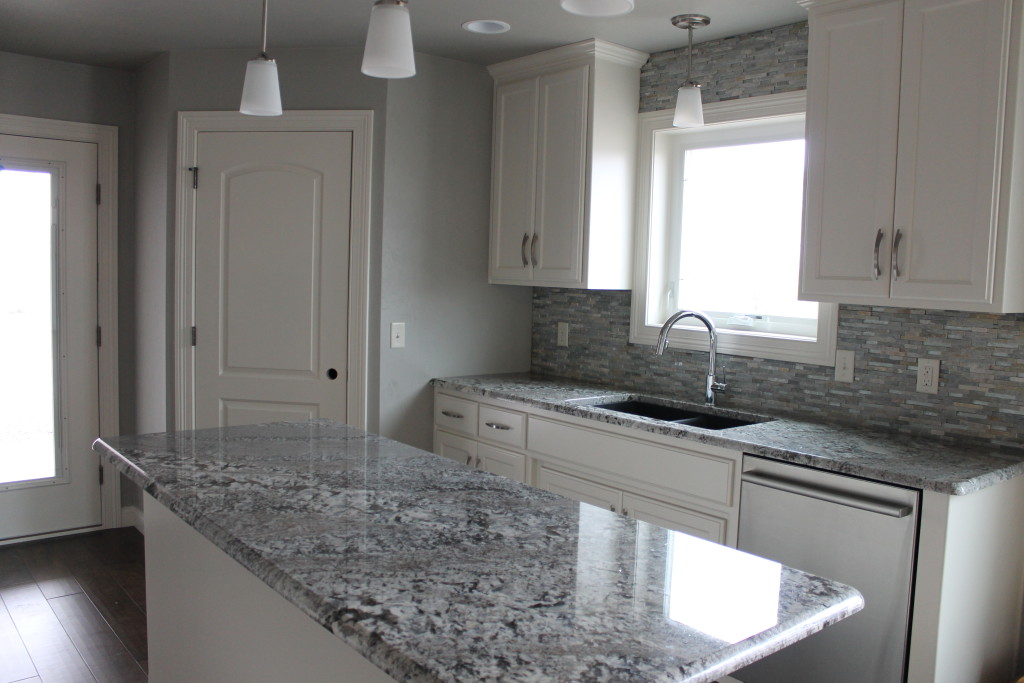 But unlike the soft tumbled stone mosaic selected for the Lytle kitchen, the granite felt a little busy with this backsplash.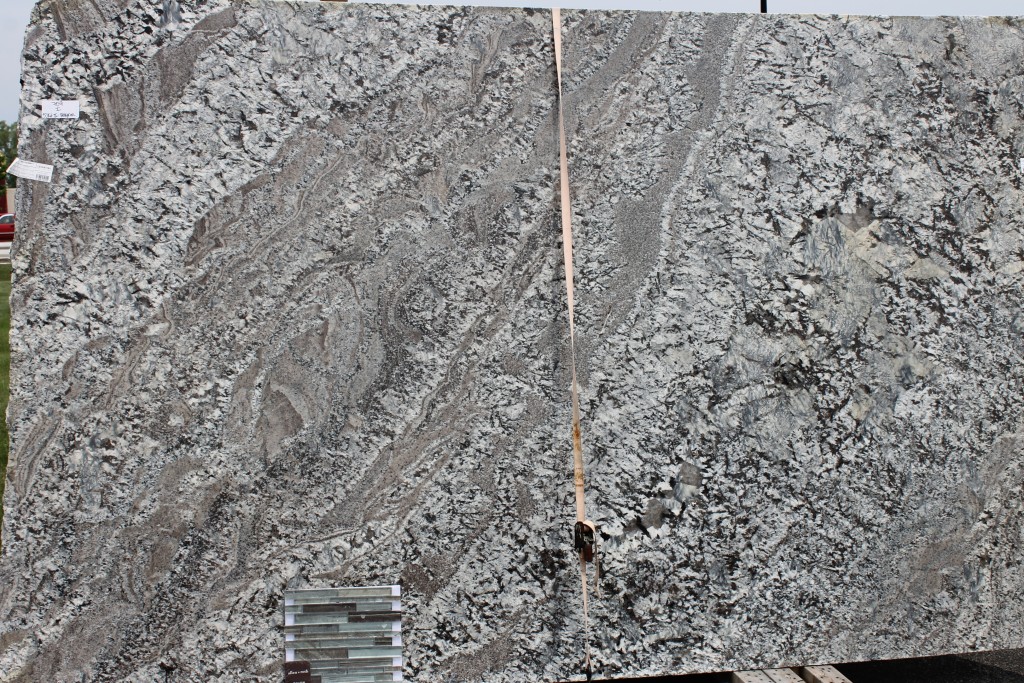 We decided to try it out next to something a little more neutral and darker…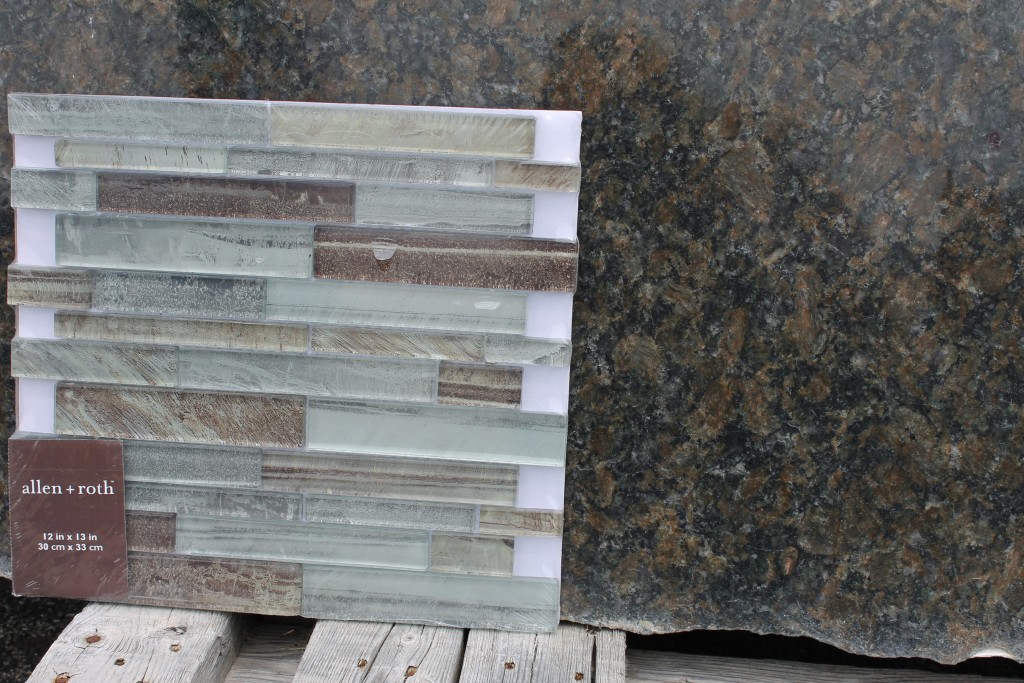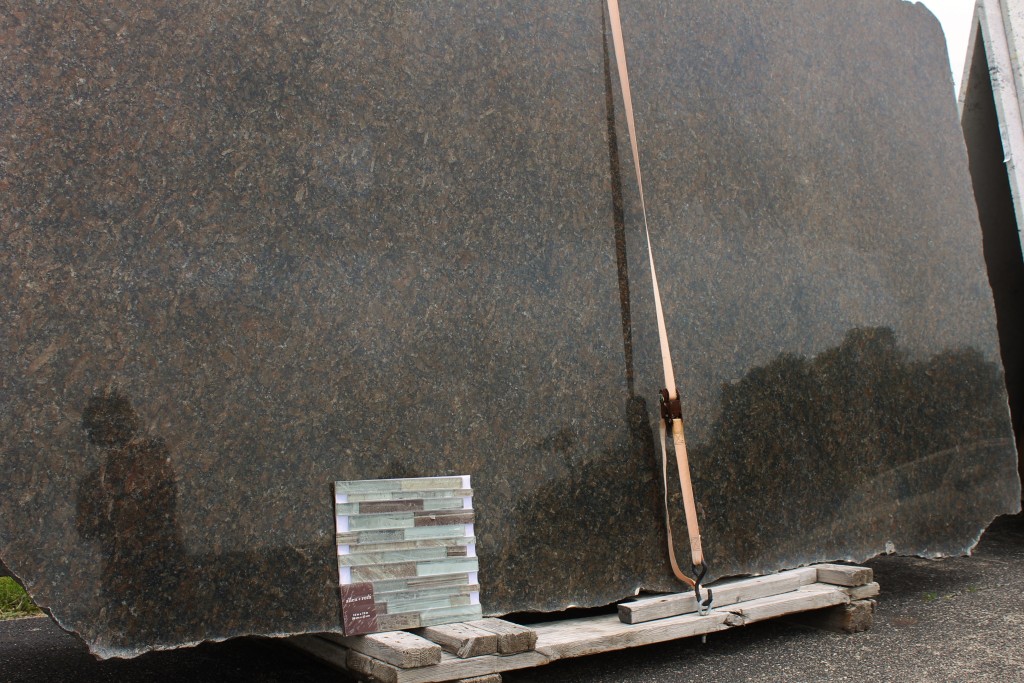 To make sure we had covered all our bases we pulled out our back-up favorite backsplash tile and threw it up against a few of the granite choices.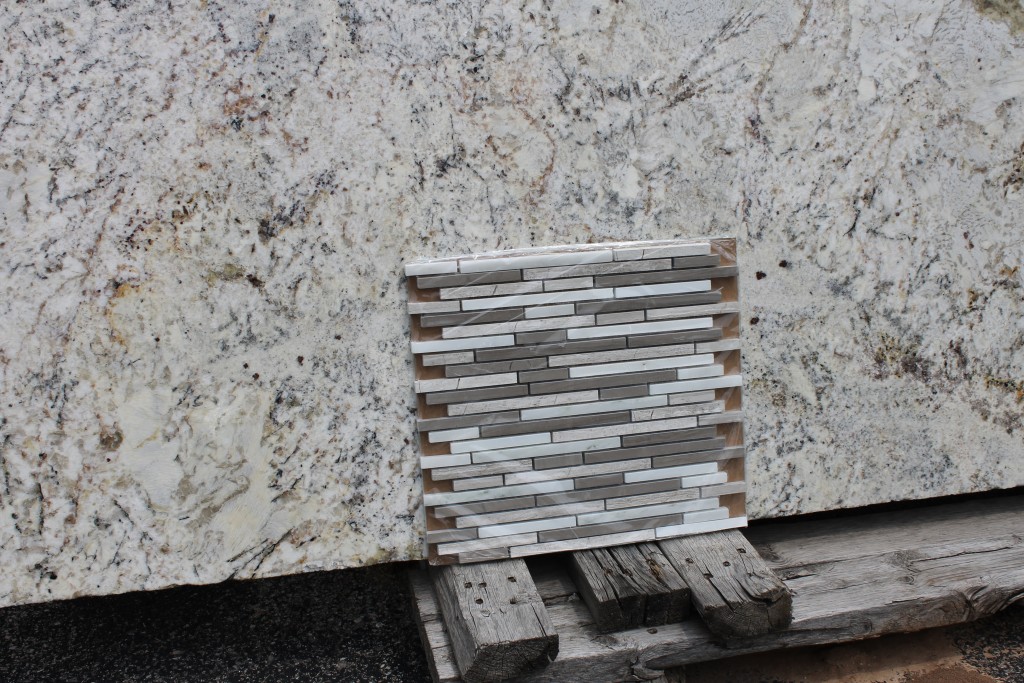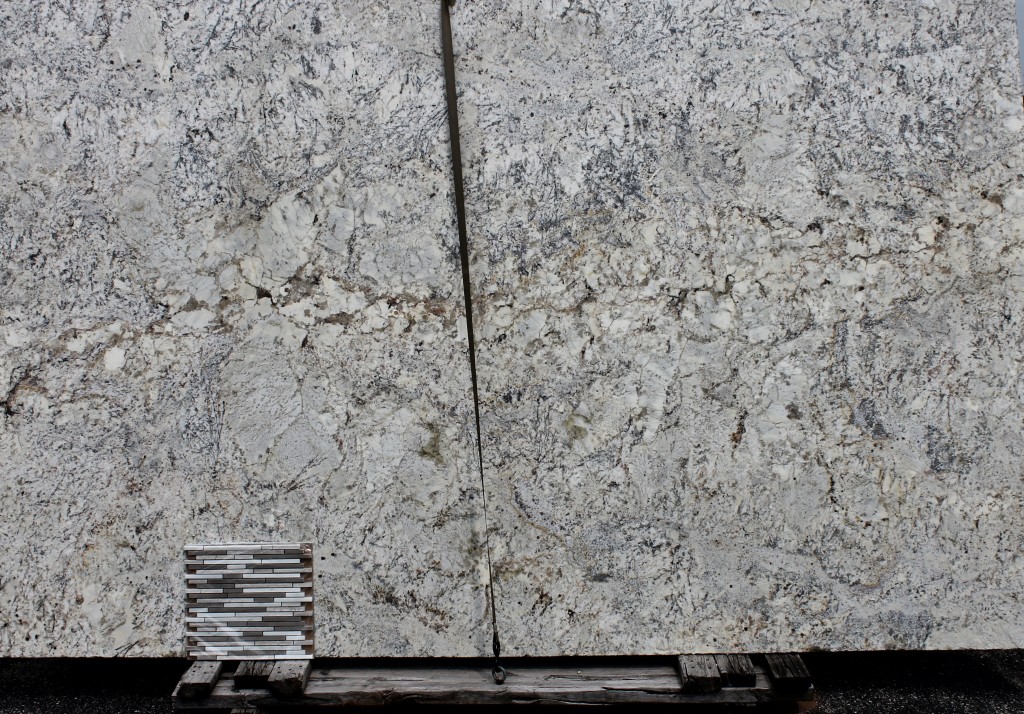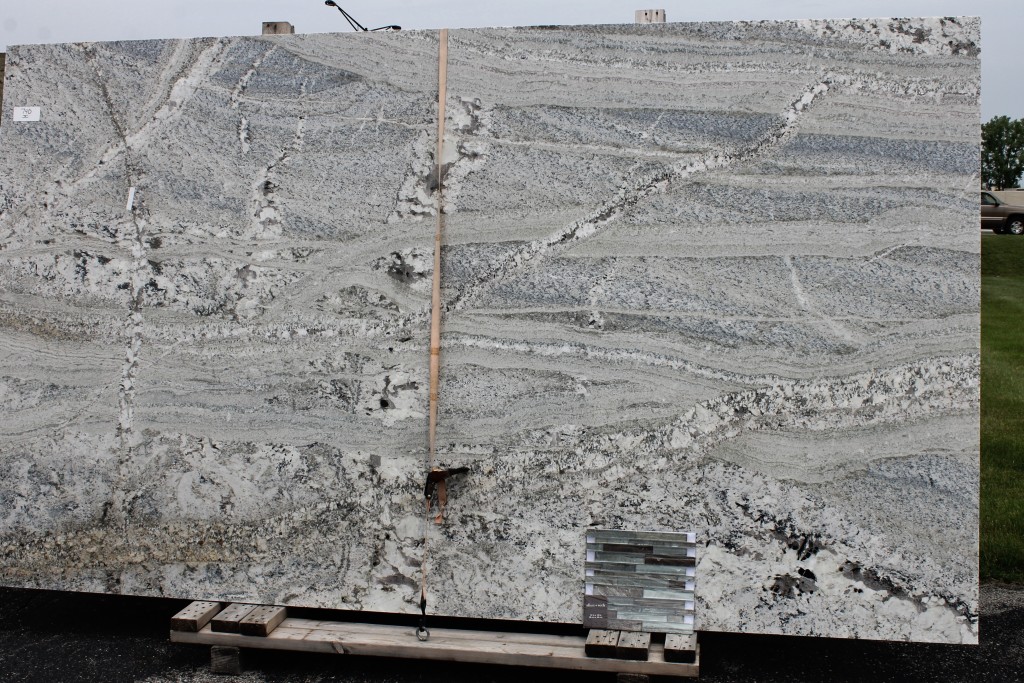 If you have never driven through the yard at the Granite Company in Green Bay you will love the ease at which you can view the slabs of granite.  It is nice to see a large piece that will be the piece of granite to go into your home!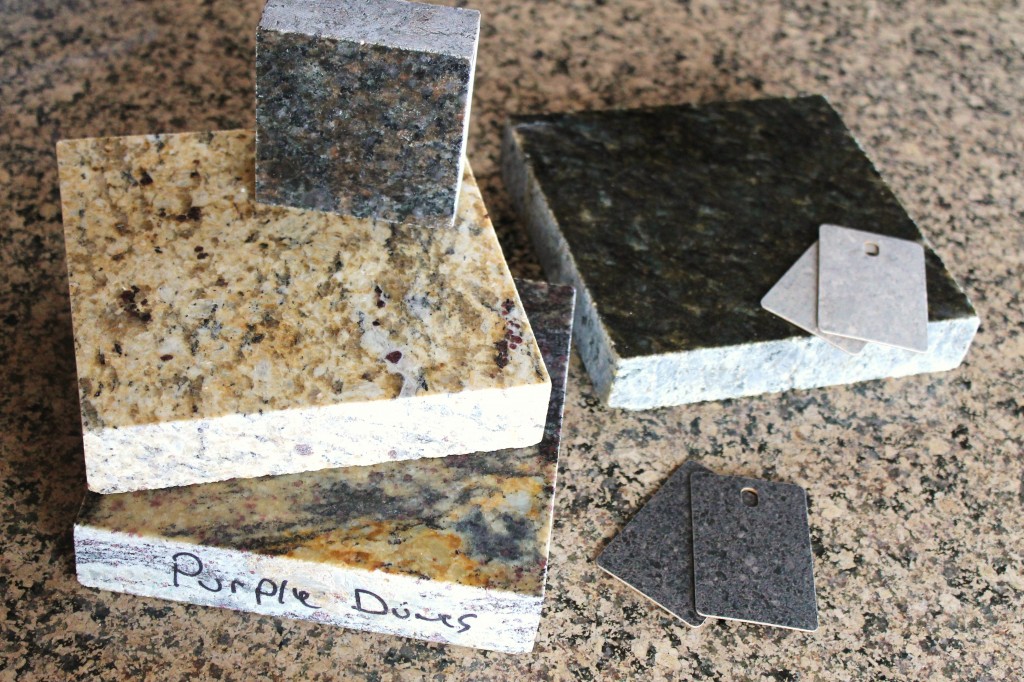 So how do we decide?
Hopefully one of these combinations just jumps out at you and you know it when you see it.  Often times, because this is just a piece of the puzzle again, a collection of similar photos showing a finished kitchen will help.  I keep a Pinterest collection of Light Granite and Dark Granite that I put together to help with this decision.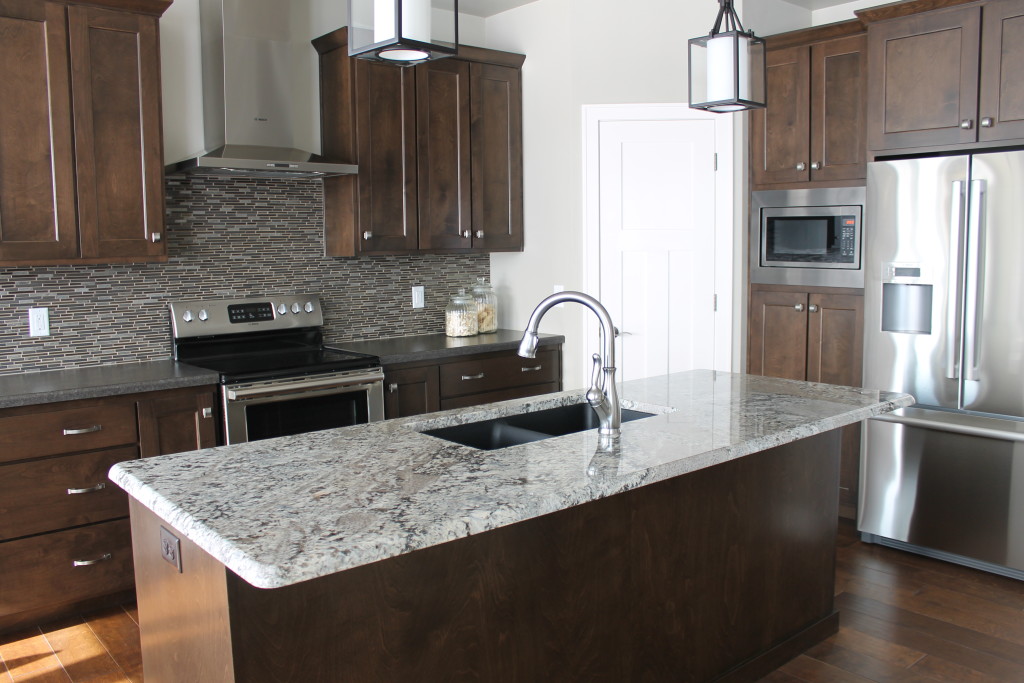 More Pictures of Light Granite with Light Backsplashes.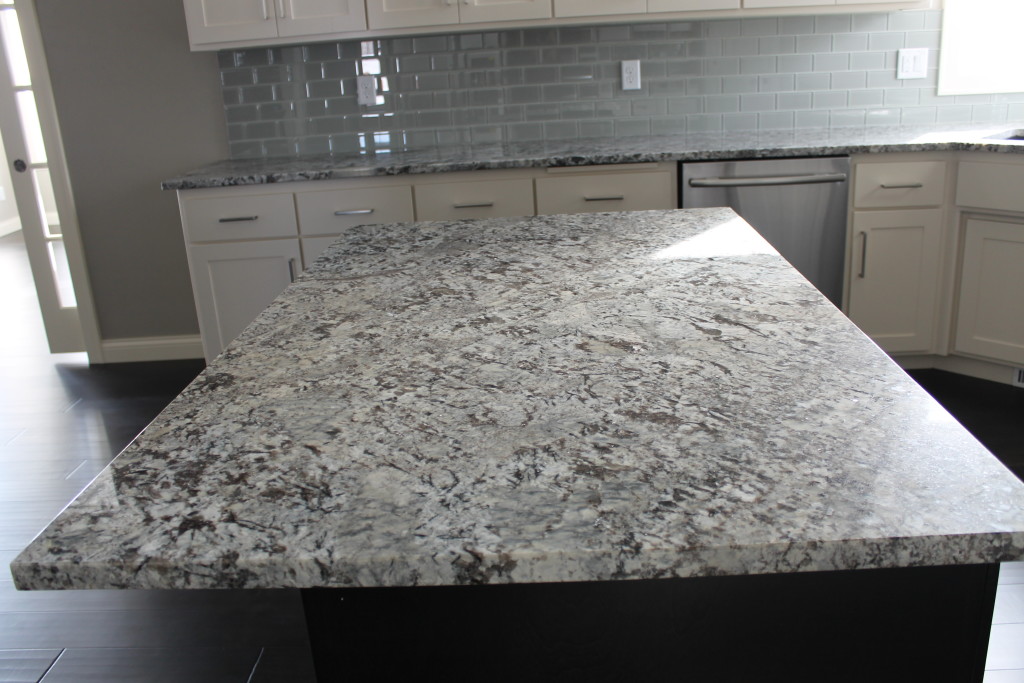 More Pictures of Dark Granite with White Cabinets.
If you are doing a white kitchen and you want to avoid a sterile cold look- I'd add a splash of color into the granite, especially if you plan to do a simple subway tile-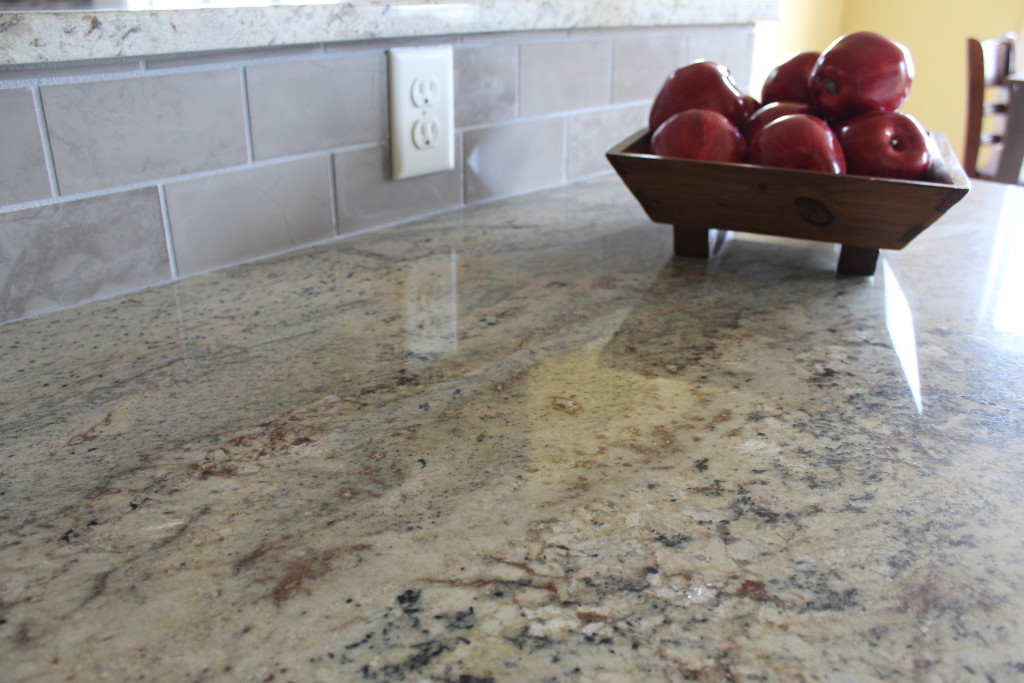 This granite has yellow, brown and blues in an otherwise creamy light base.
And this one has ribbons of lime green and silver.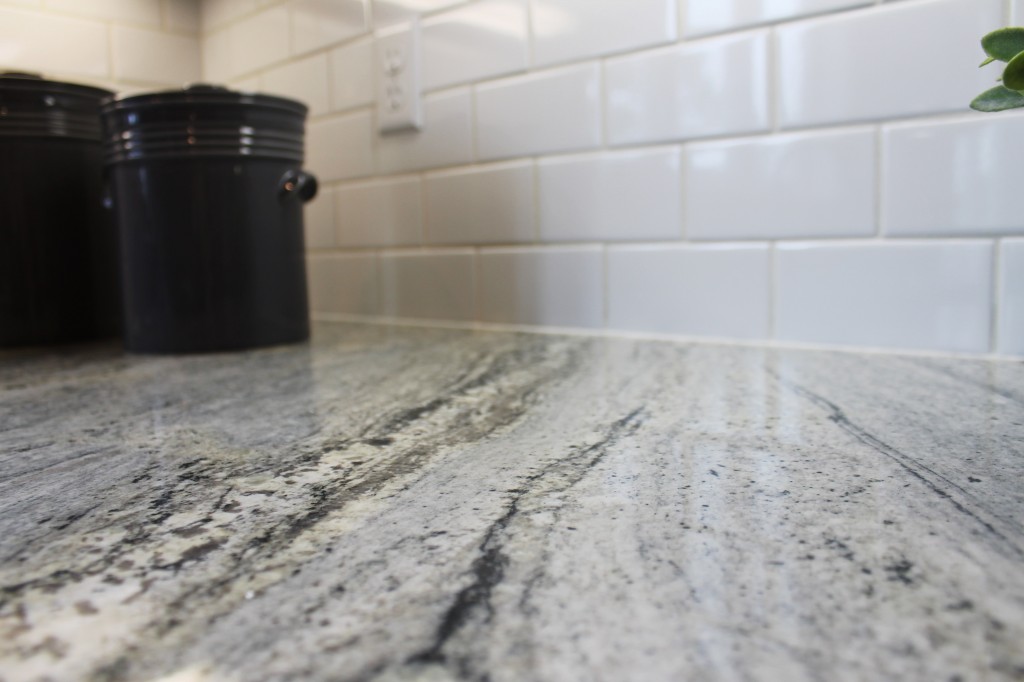 I think dark cabinets look best with lighter granites, to help brighten up the space if you choose a bold backsplash-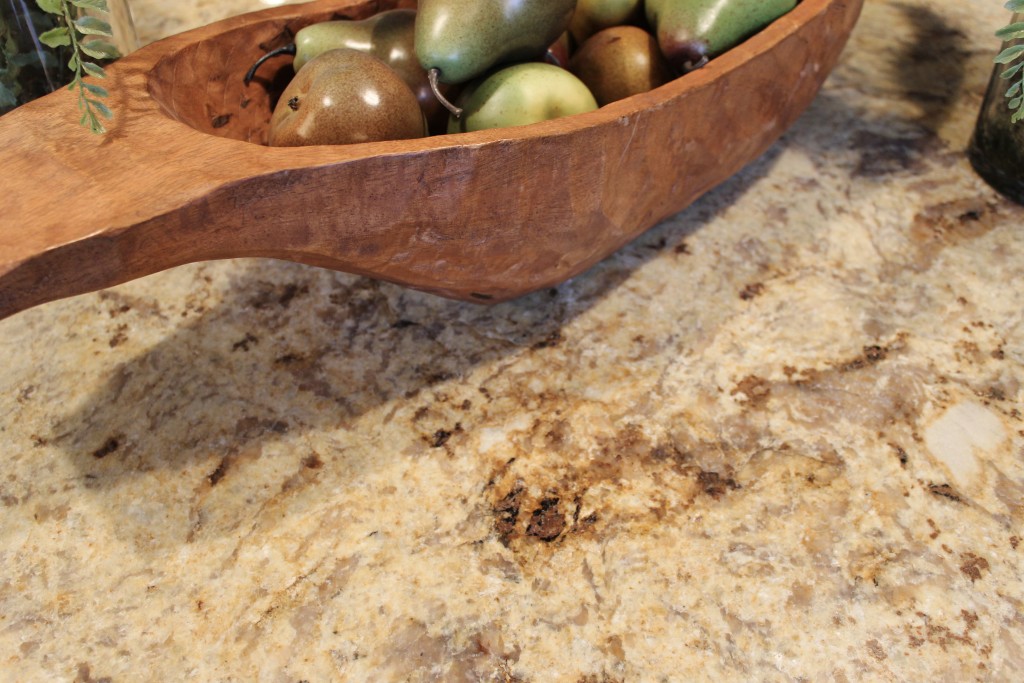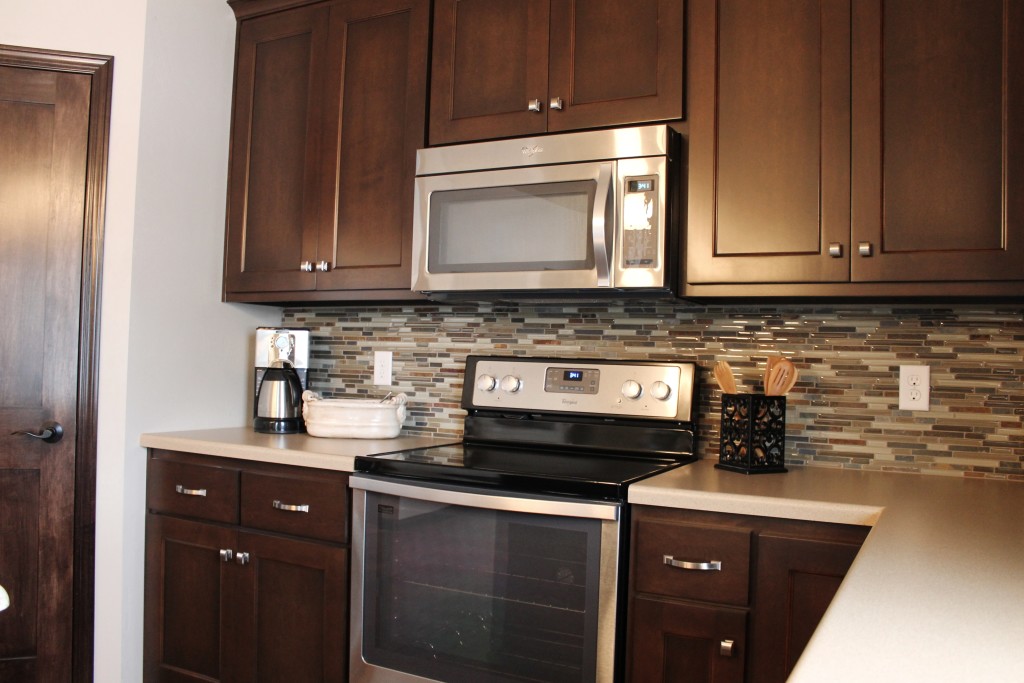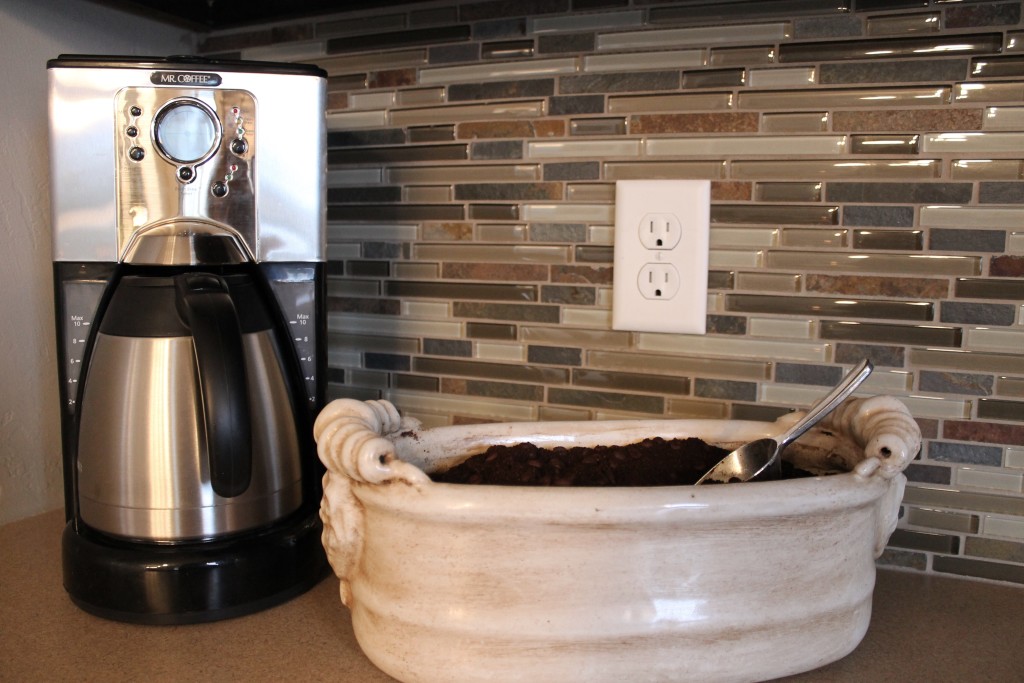 And the bolder the backsplash the better pop you will get from a neutral granite and white cabinets-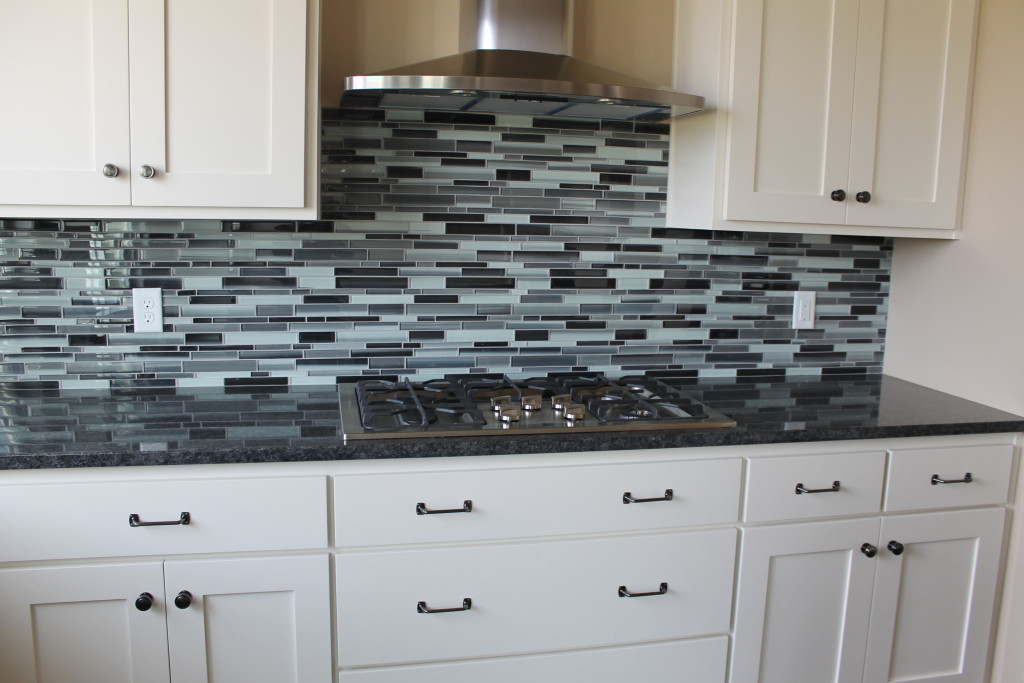 The more simple white subway tile gets drama from the movement in this granite, which isn't as dark as some of the more black-toned granite, but is dark enough in this kitchen-scheme.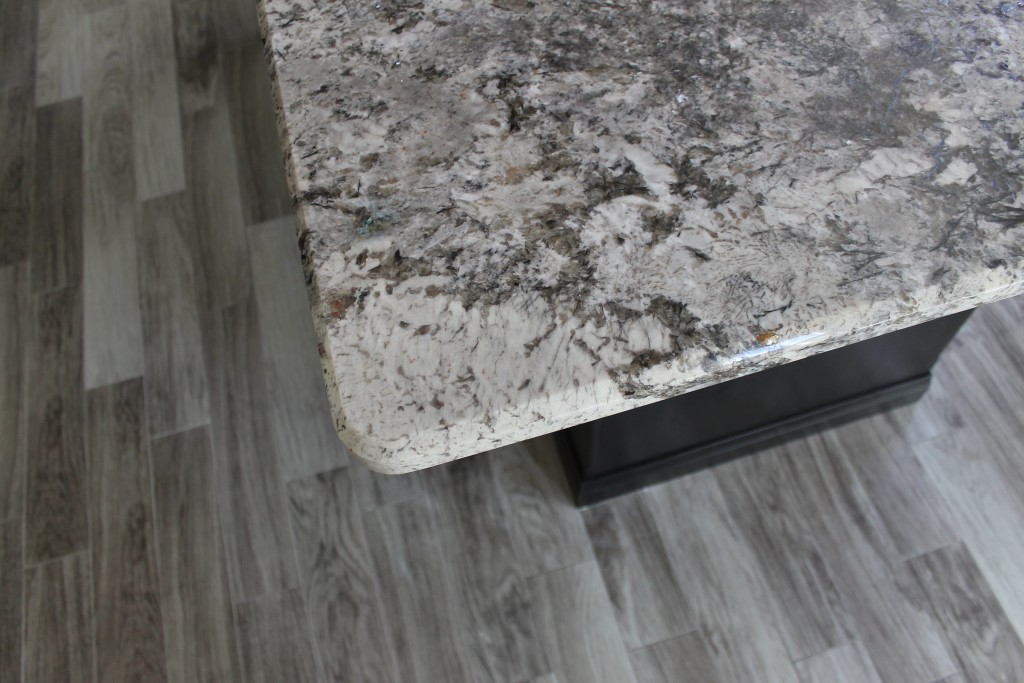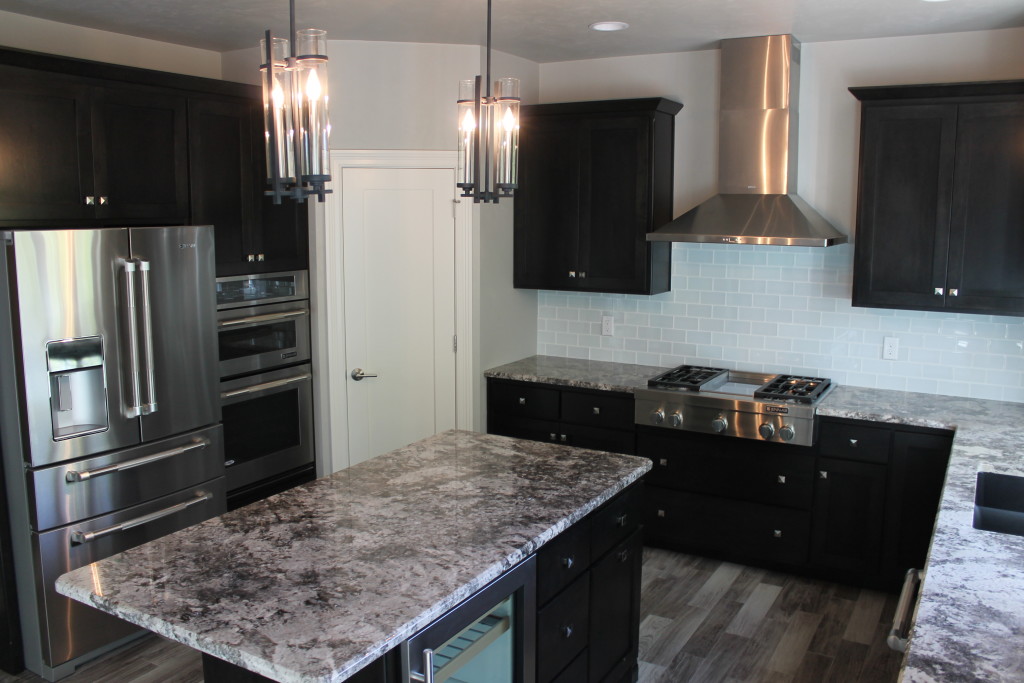 Similar highs and lows to the Horton project-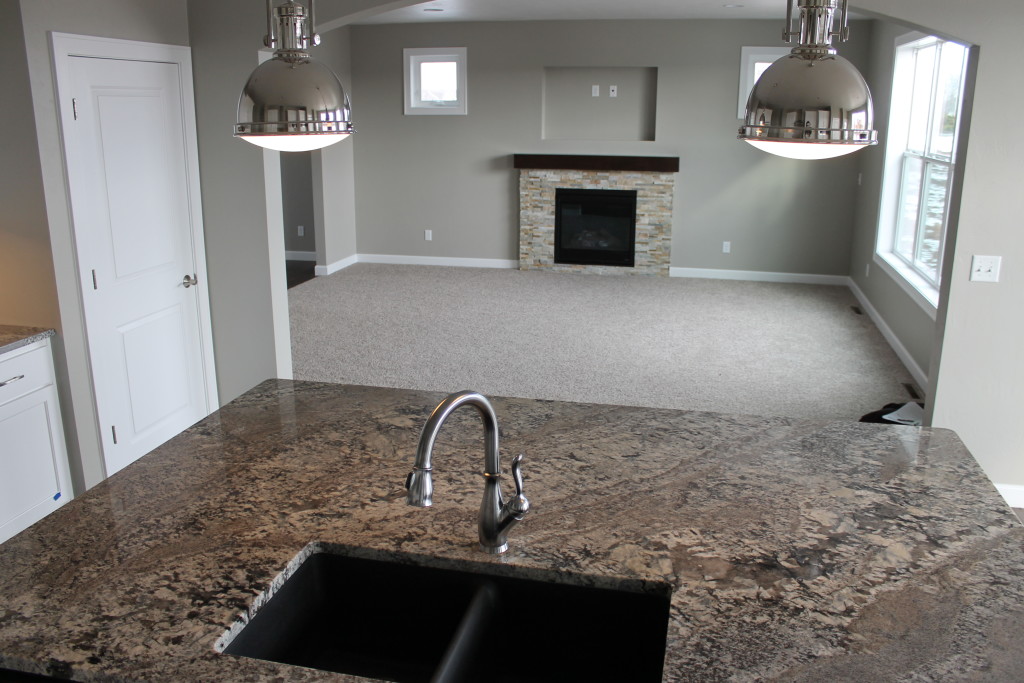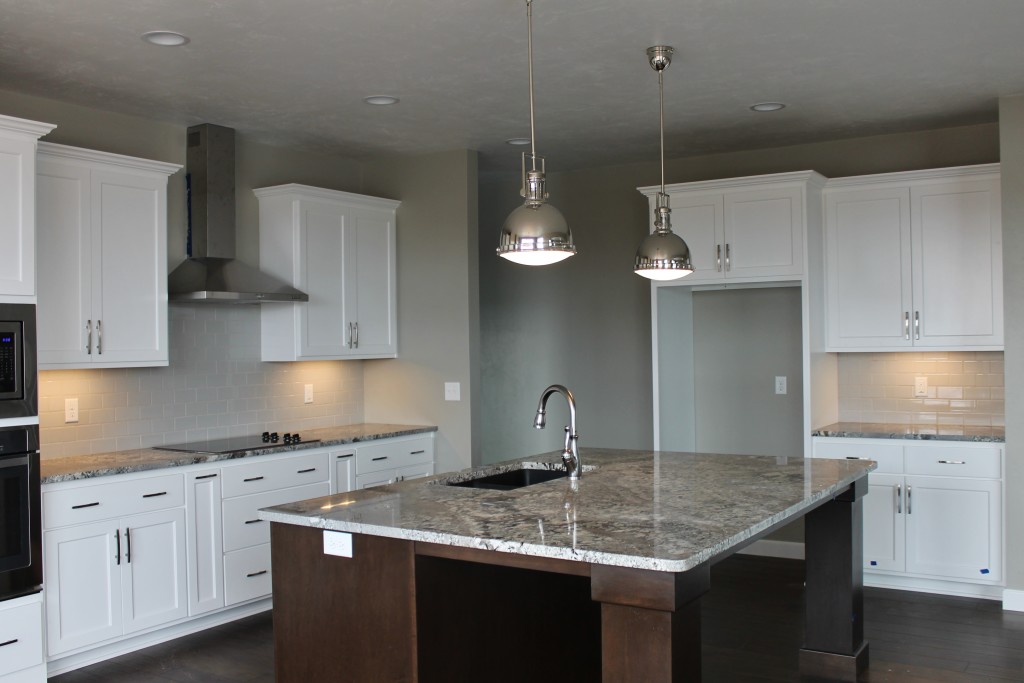 And for something that certainly rides the line between light or dark-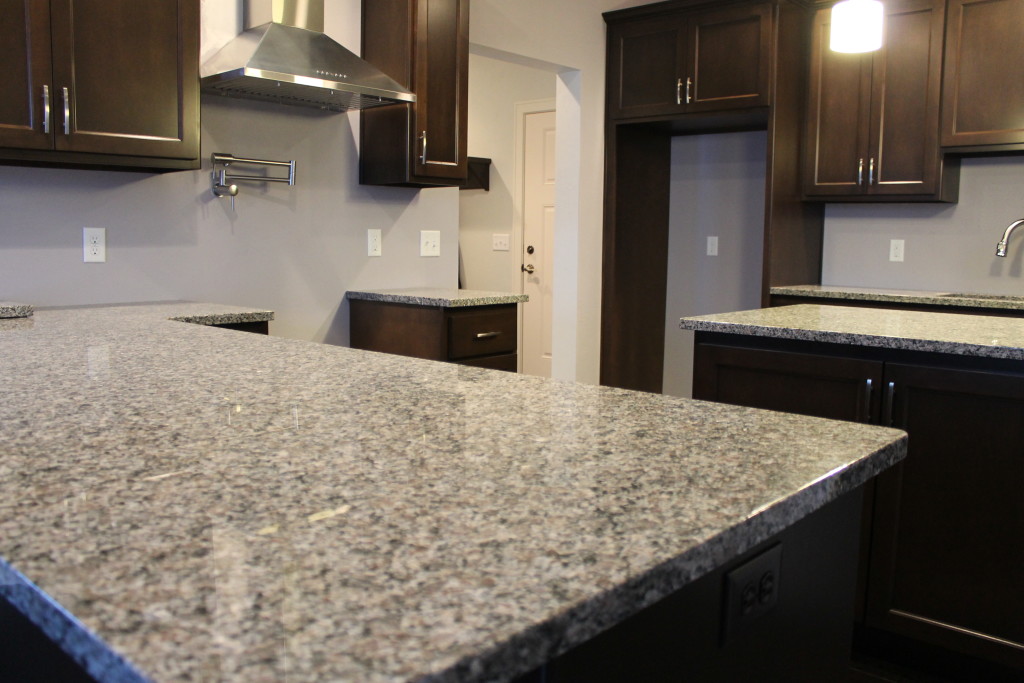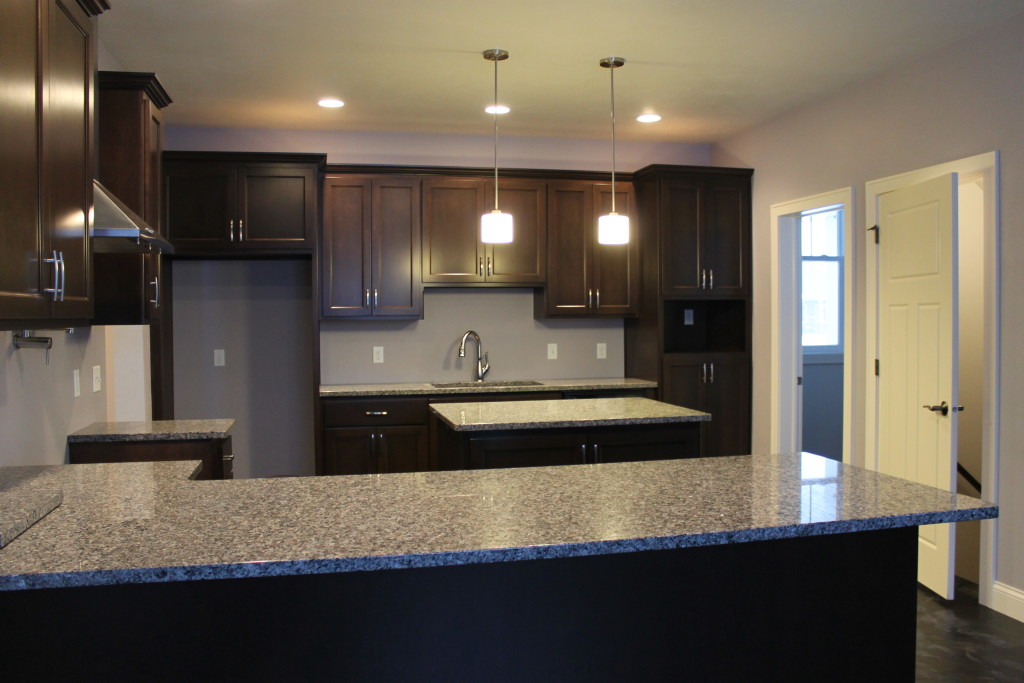 Dark cabinets in a home with painted trim and doors, accented with a grey flecked granite!
So have you decided?
There will never be a right or wrong way to choose a color for your home, but hopefully hearing some of the stories and seeing some of the ideas behind these custom homes helped you find a color story you are excited about!
In the end- Dawn and Kevin went dark, because they loved the backsplash tile!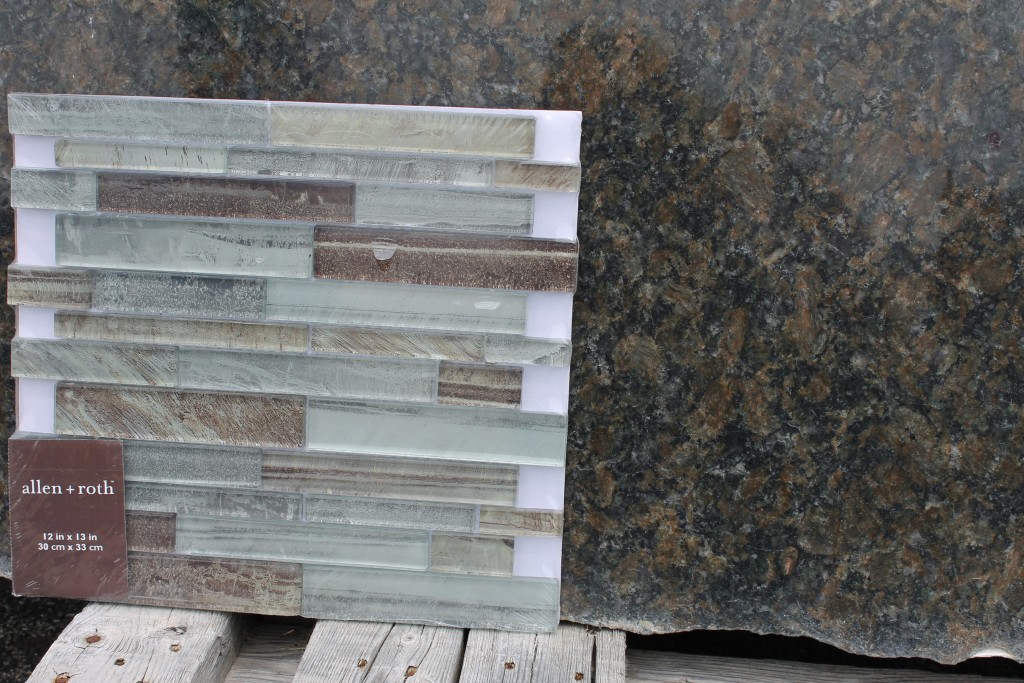 With their white cabinets and warm hardwood floors it will be gorgeous!
Stay tuned to see how it all turns out!  Their custom home finishes in August!
Thanks for joining me!
You Might Also Like-