Whether you call it a half bath or a powder room…you can't deny that this little nook with a toilet and a sink has been getting personalized with some stunning upgrades lately!  Ever since I picked out this light fixture with a client for her powder room I have wanted to revisit some of the very distinct and different extra touches I have seen trending recently!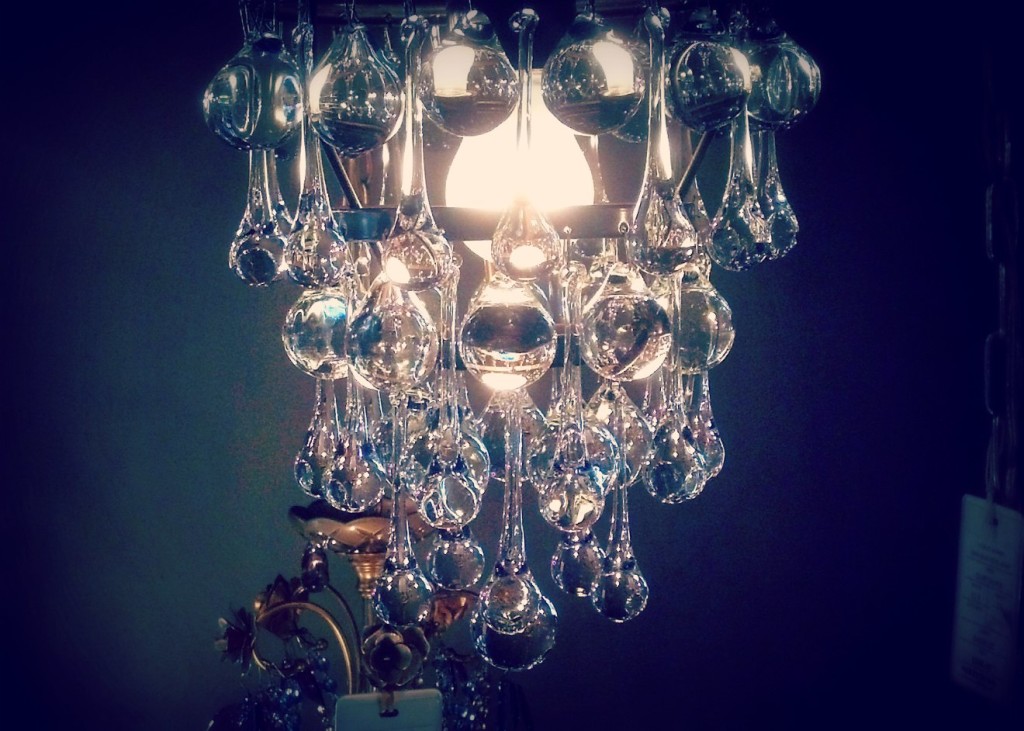 Here are my favorites:
Wallpaper: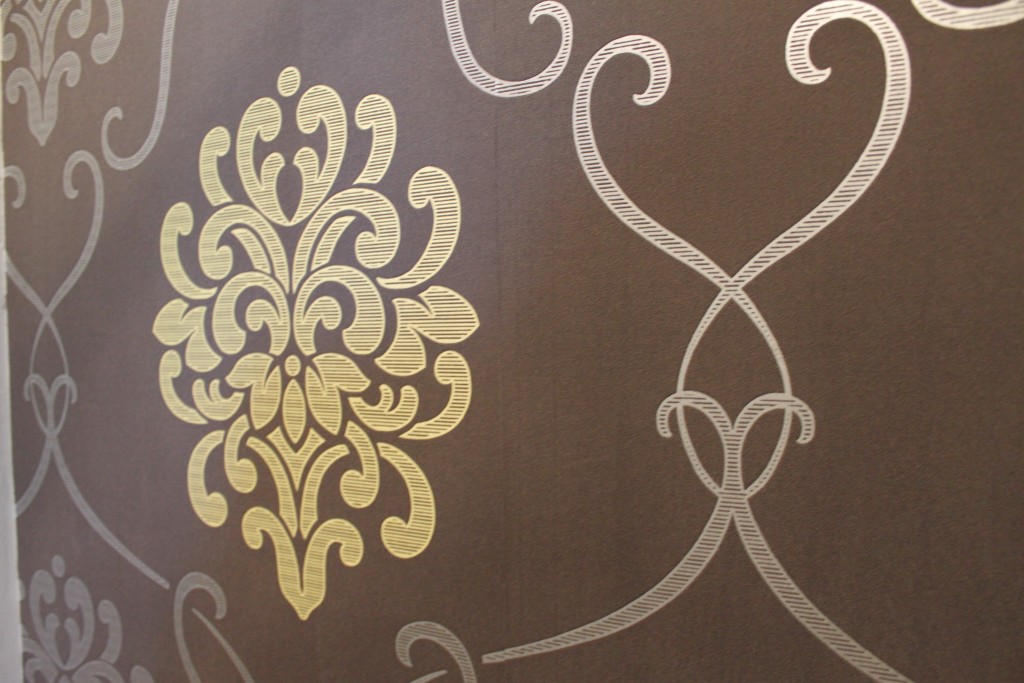 Wallpaper has been making a comeback and the smaller out-of-the-way space of the powder bath is the perfect place to experiment with something bold!
Tip- Try choosing a larger scale pattern for a small space.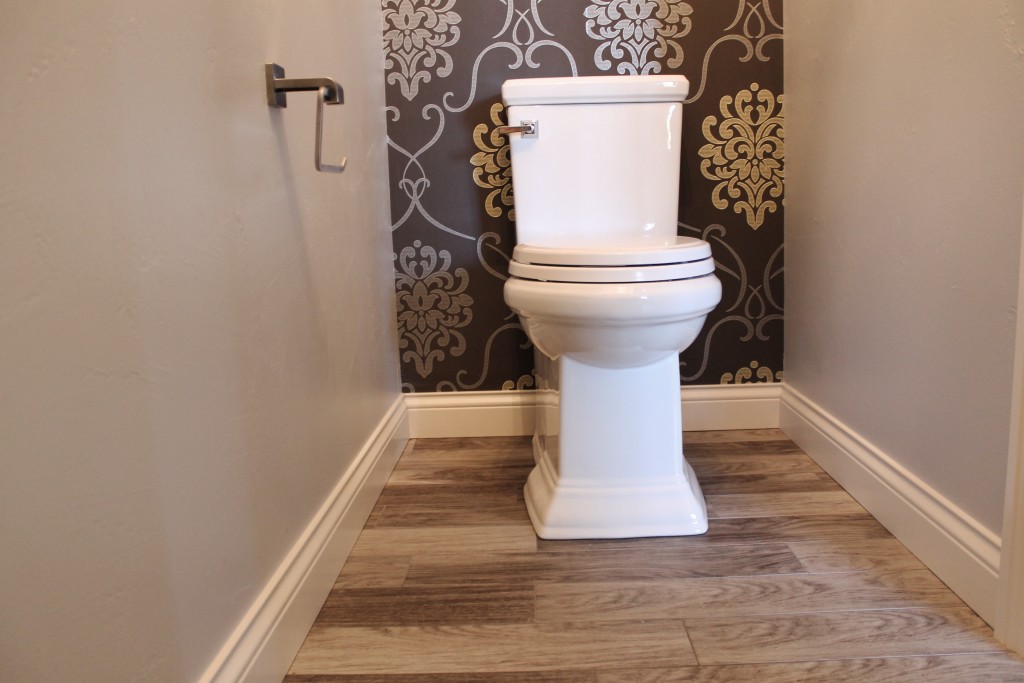 Lighting:
Add in a stunning little gem of a chandelier, like my inspiration for this post, and you have a real focal point in a room where there really isn't much else to look at!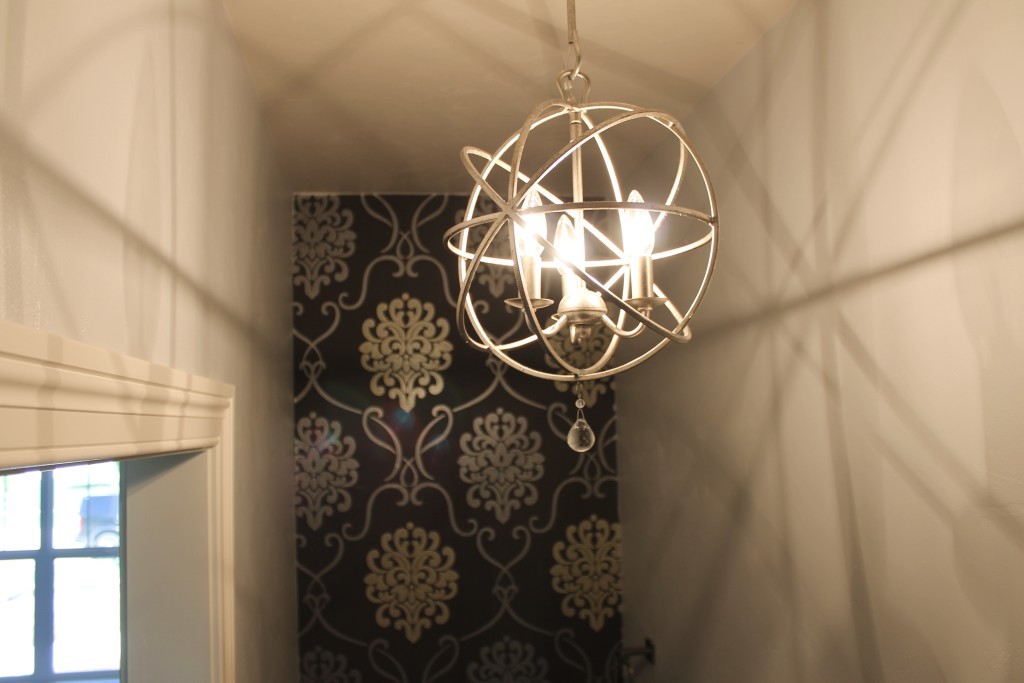 Tip- Keep in mind that the wattage of the bulbs doesn't need to be as bright, since the purpose of the room is for guests and not getting ready.
Vessel Sinks:
Available in almost any style and color nowadays- this one in royal blue has a matching faucet designed to eliminate the splash most commonly associated with vessel sinks.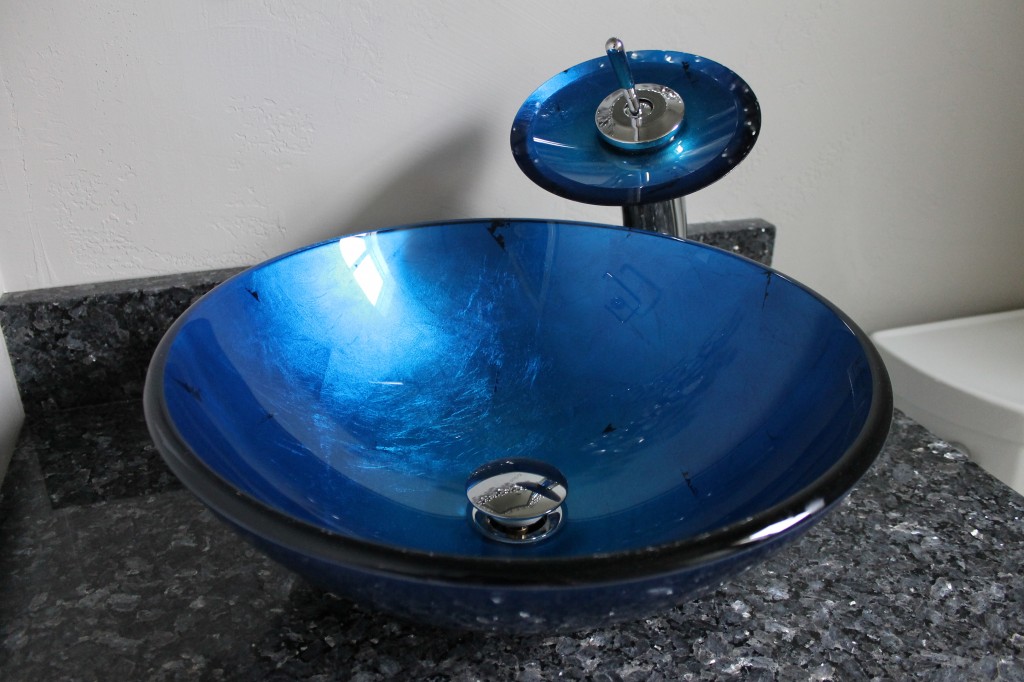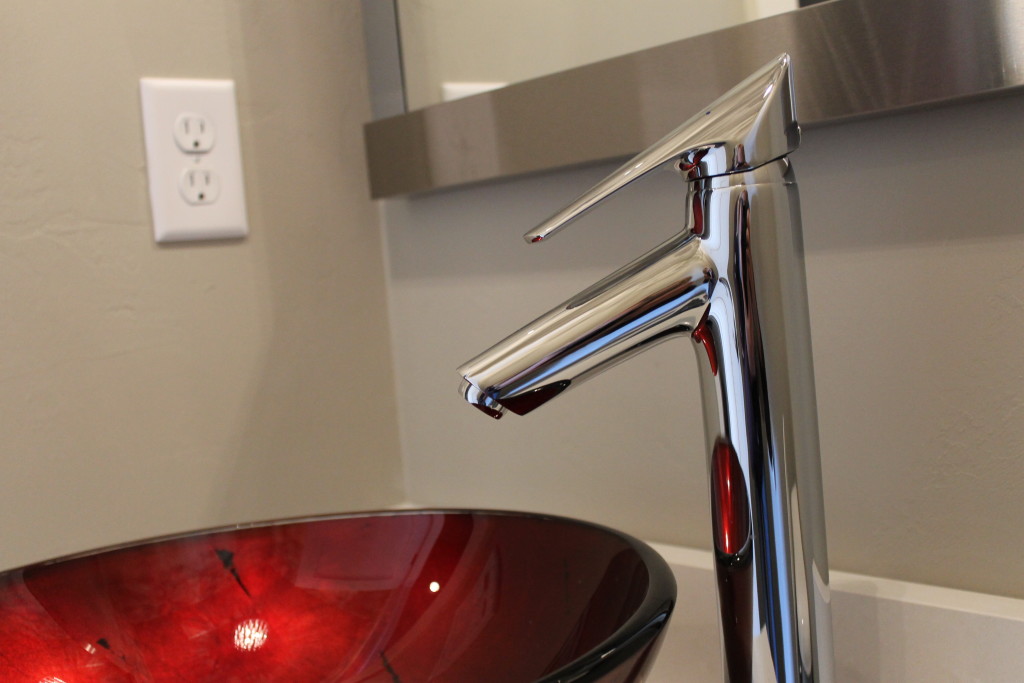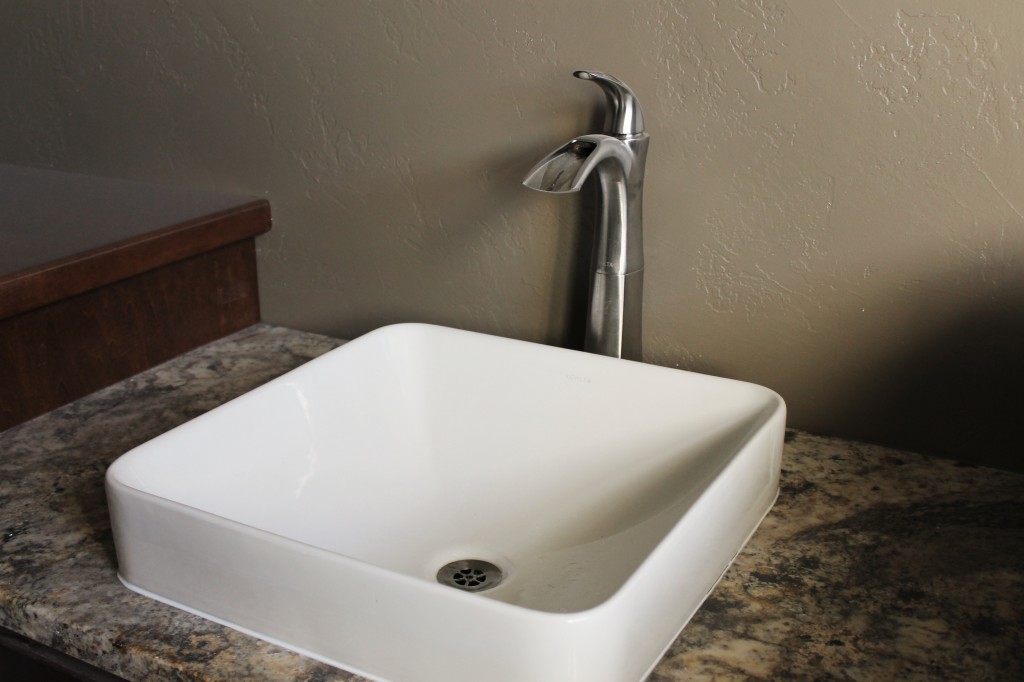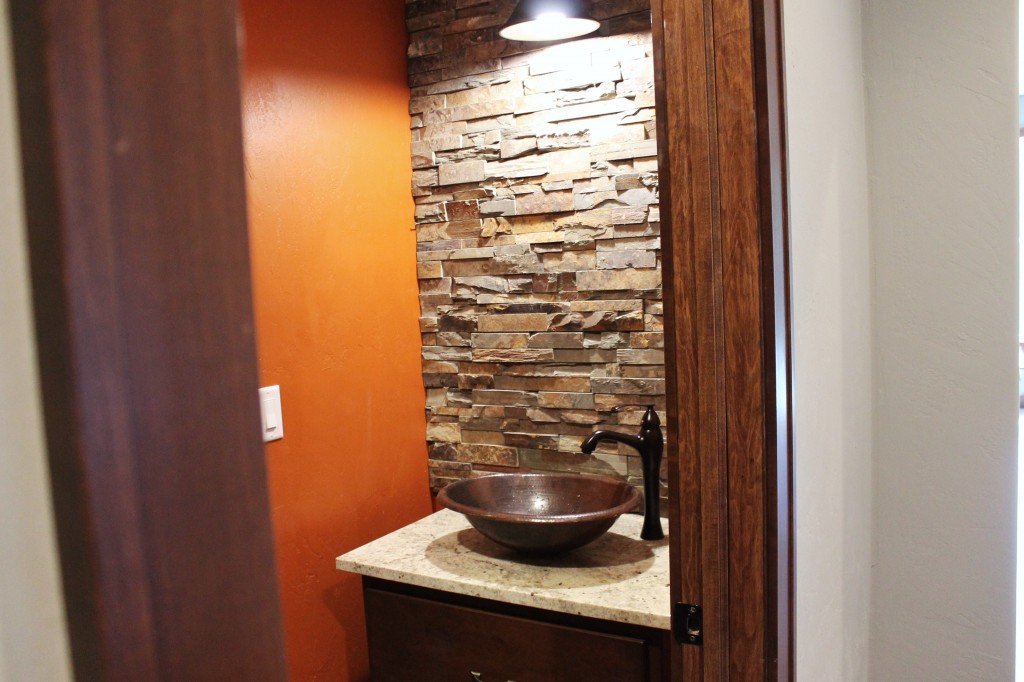 Tip- Choose a faucet that compliments both the style and the height of your vessel, in some instances you might mount the faucet to the side.
Stone Walls:
The cost of a stone or mosaic tiled wall can be a pricey upgrade in any space, so the smaller square footage of the half bath allows you to splurge on the look for less!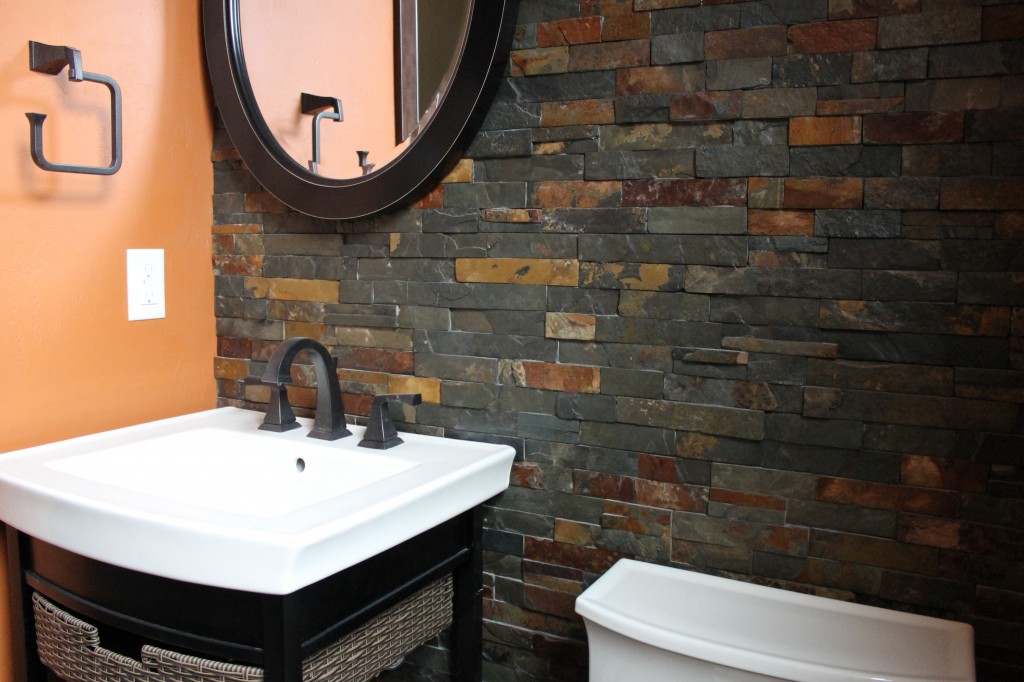 Tip- A furniture piece vanity and a simple framed mirror will allow you to see more of the stone, since it is almost a sin to cover any of it up!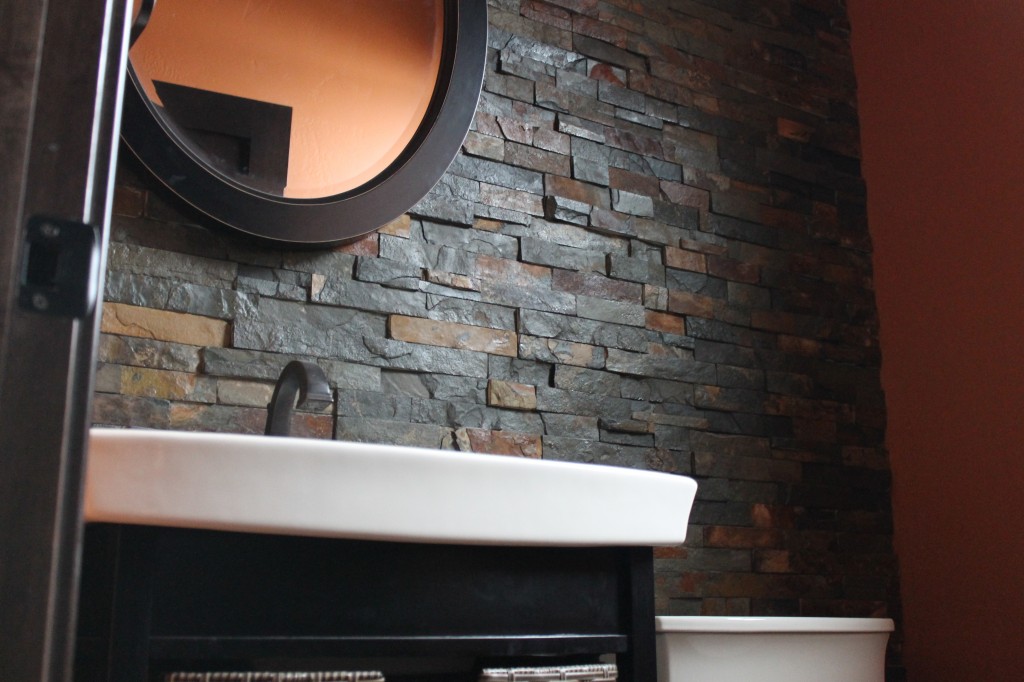 And there you have a few of my favorite trends in Powder Room Upgrades!
Stay tuned to see that crystal light fixture from the beginning of the post installed in the finished room!  Coming in August!
And Don't Forget to LIKE me on Facebook for more tips, trends and all sorts of exciting building updates!
You Might Also Like: