Things are looking up! A quick guide to ceilings!
I think one of the most missed opportunities in new construction is adding an interesting element to the ceiling beyond the structural bones that are there.  But things are looking up-  this year we saw more corrugated tin and barn board break out as inserts!  Let's hope the trend continues!  But for those of you looking for a definition of the standards, here's a quick guide to ceilings!
Vaulted: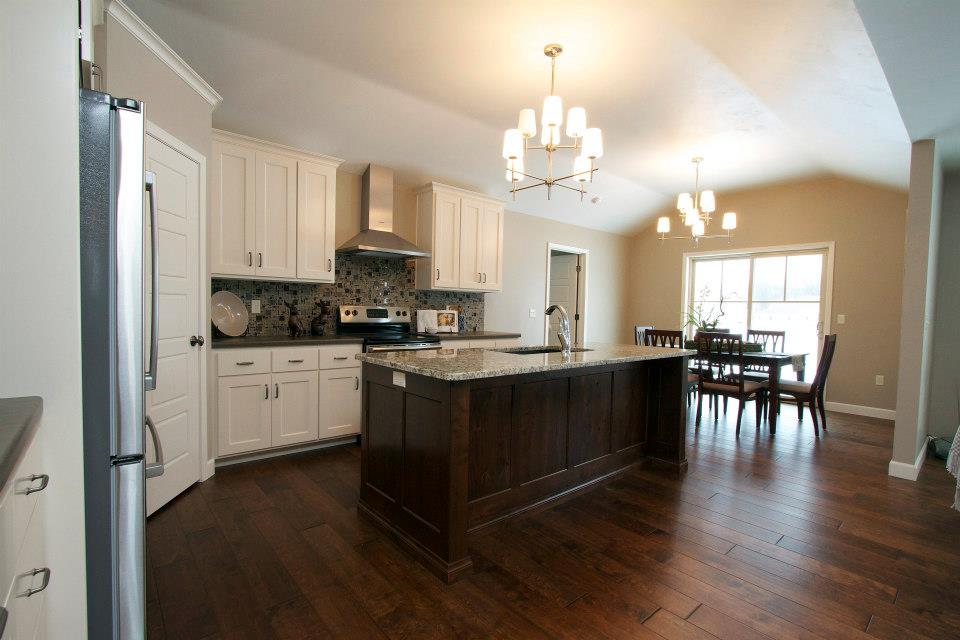 While vaulted ceilings can come in many shapes and designs, the idea is a raised ceiling with some slope not forming a peak that is more commonly associated to a cathedral ceiling.  Beautifully used in this kitchen and dining space to create visual ceiling interest and a flat surface to hang the feature chandeliers that take over as the real show stopper!
Box soffit: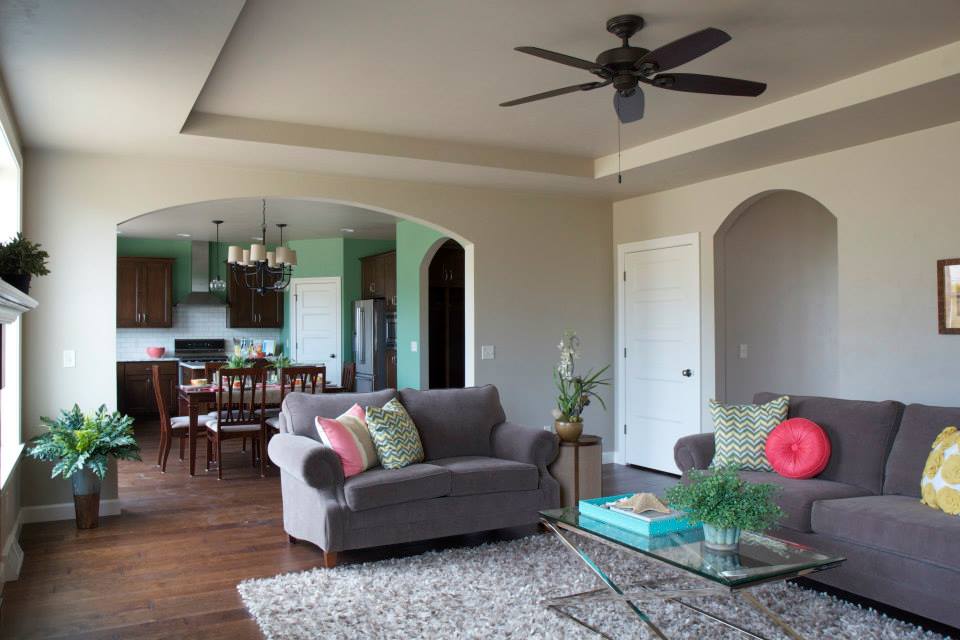 A box soffit can be added to any room and refers to an area that is framed down into the room.  This 9 foot living room ceiling has a 8″ box soffit detail around the perimeter of the room.  An interesting alternative when a true tray ceiling isn't possible.
Cathedral: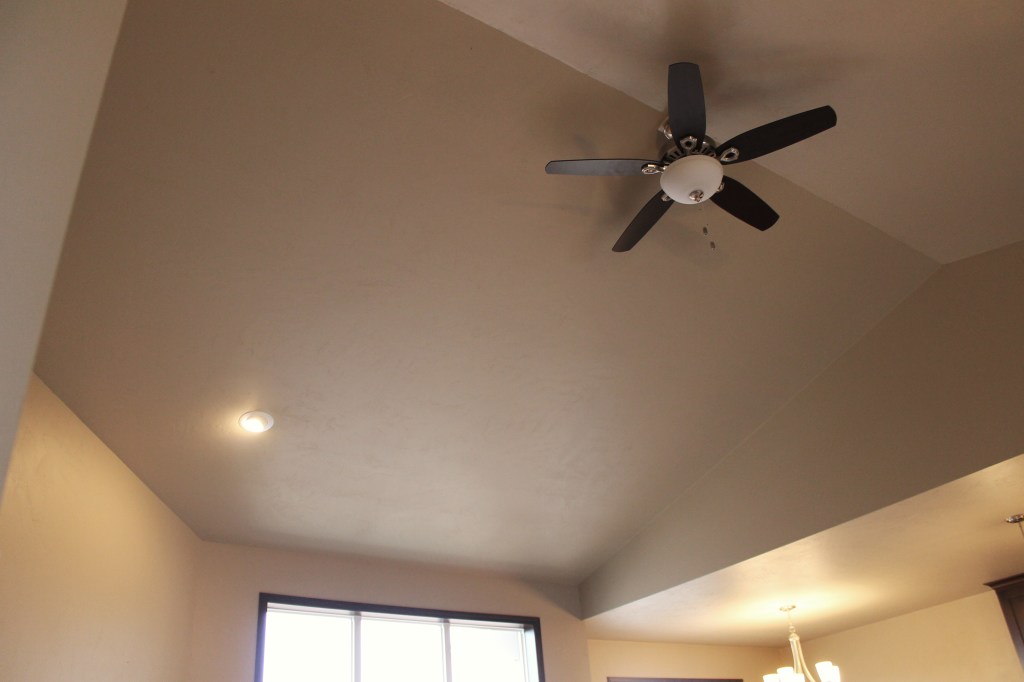 Here's your traditional cathedral ceiling.  Usually seen in Great Rooms where the exterior walls are 8 or 9 feet and the cathedral boosts the ceiling height to 12 feet at its peak.
Tray: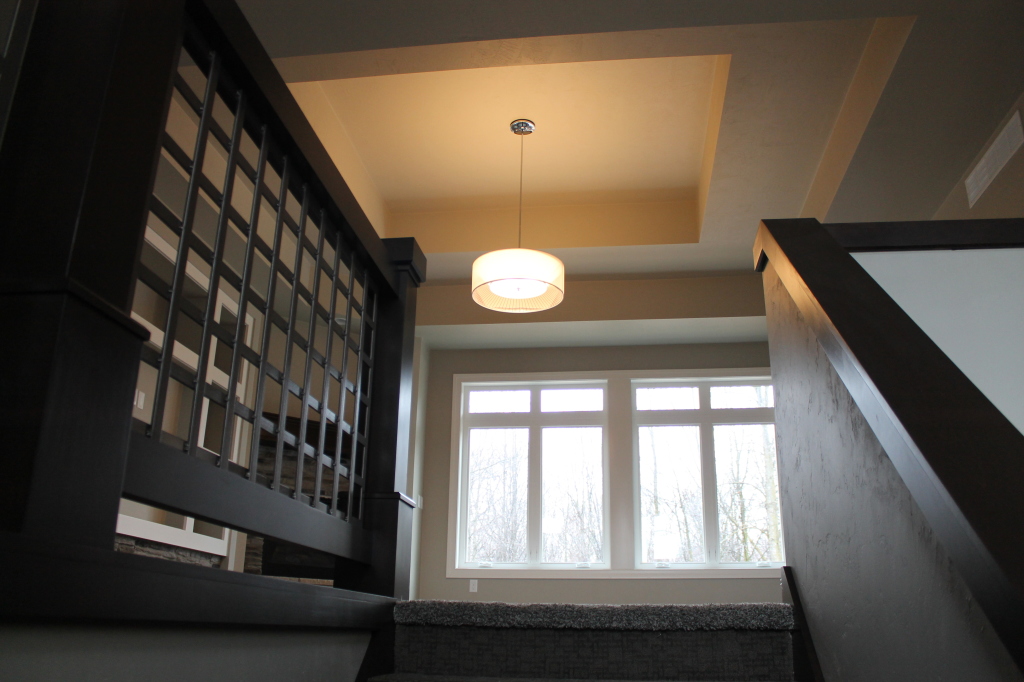 The tray ceiling, as opposed to the box soffit, usually adds height to a room and is built into the truss system of that space.  A tray will commonly take a 9 foot ceiling up to 10 or 11 feet at its center.  The tray above is a double tray, giving double dimension and extra height to the center from the exterior wall.
Barrel: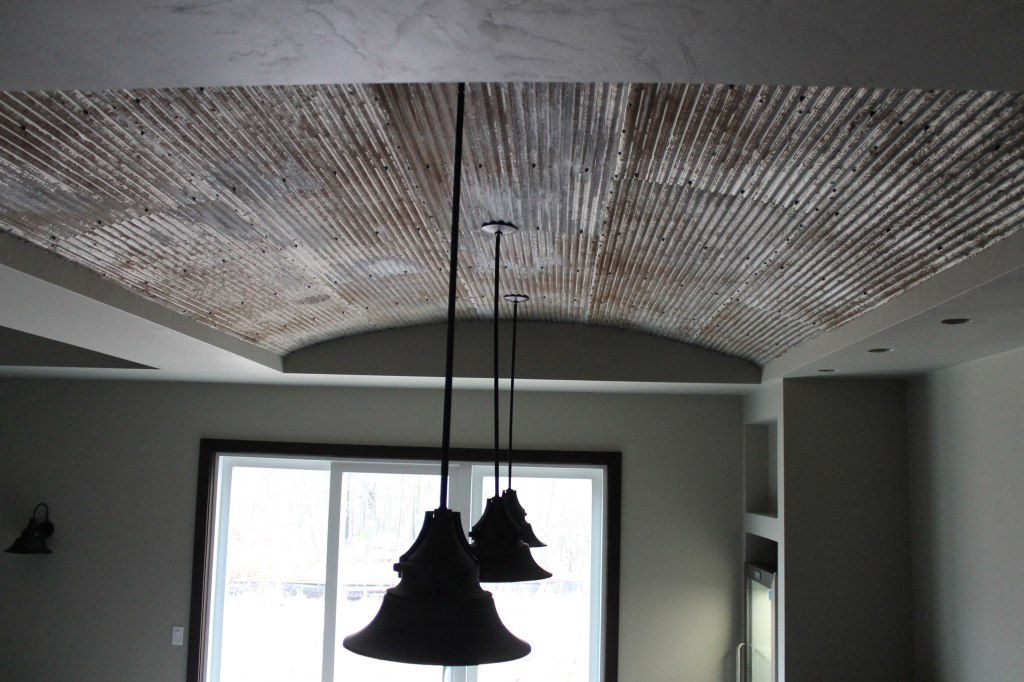 See here with this amazing corrugated steel, a barrel ceiling is framed with a curve, giving a large arched feeling to the space.
Coffered: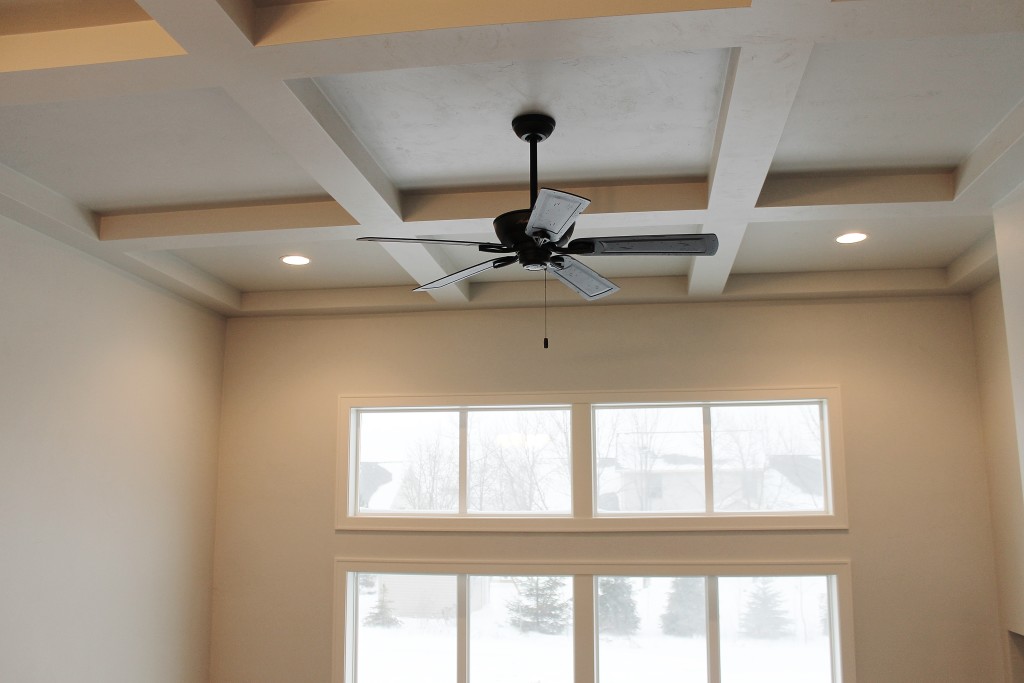 More traditionally achieved with wood beams, the modern day coffered ceilings are framed plastered beams adding a geometric grid to the ceiling in formal dining rooms, great rooms and sunrooms.
And that was your Quick Guide to Ceilings!  Which one will you choose?
You Might Also Like-