It's Move-in Day for Beth and Grant!
Last week when we all woke-up to an unexpected spring snow storm, Beth and Grant Horton were closing on their custom MDH build and packing the last of their boxes to move into their new digs.  Let's look back on all their selections from a few short months ago and compare them to the finished product!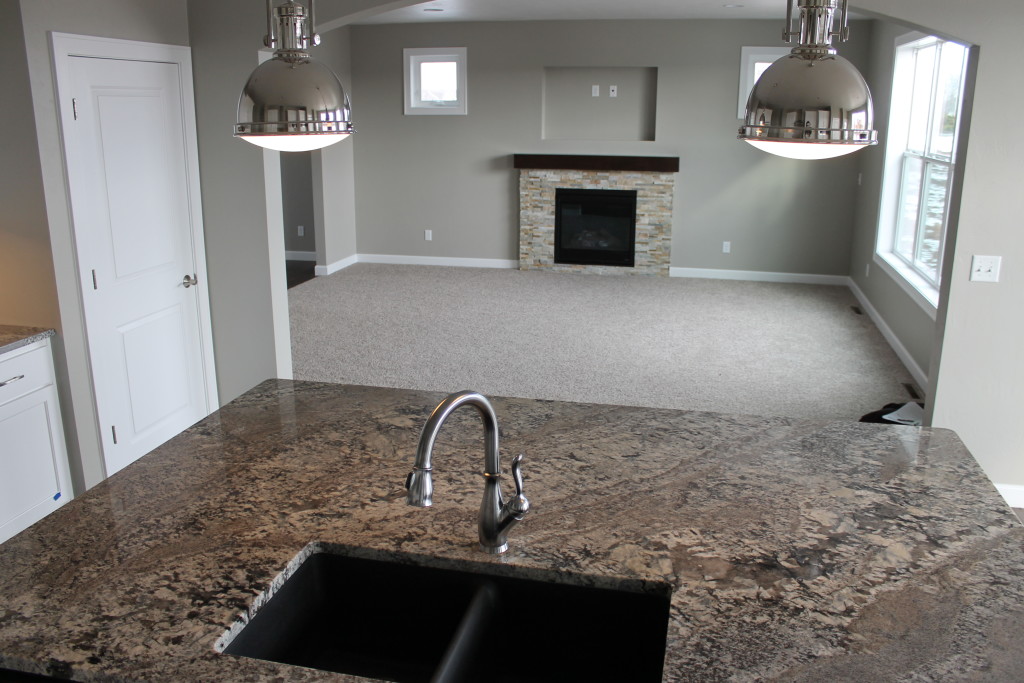 The Outside:
Remember when siding was just a few scraps of vinyl laid out on the island at our Design Center?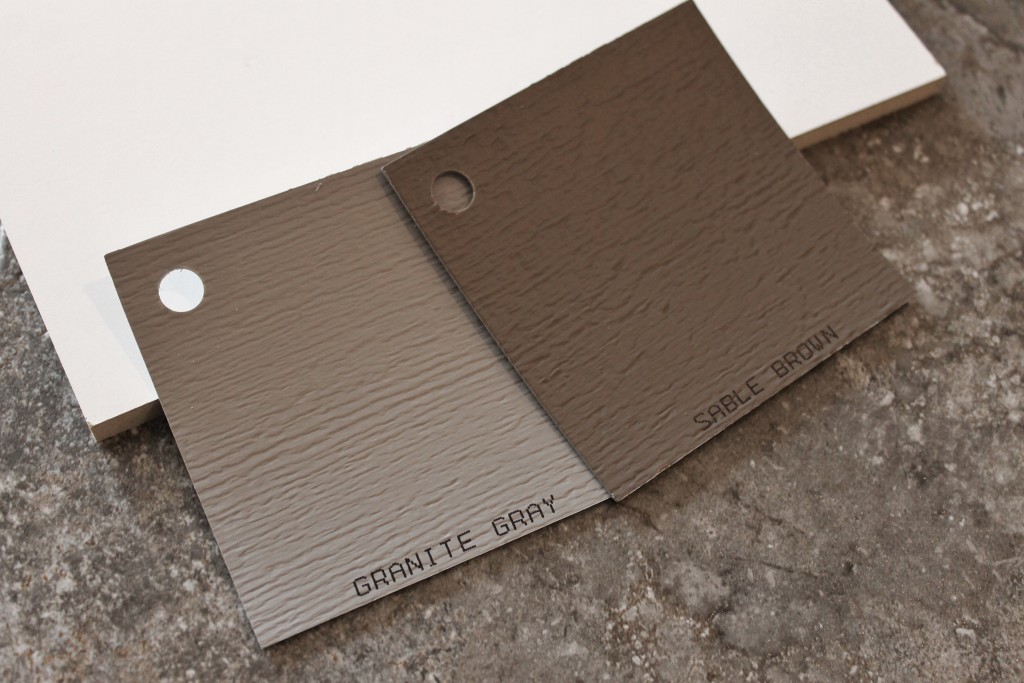 And that mystery door color was just a swatch in a Sherwin Williams paint deck?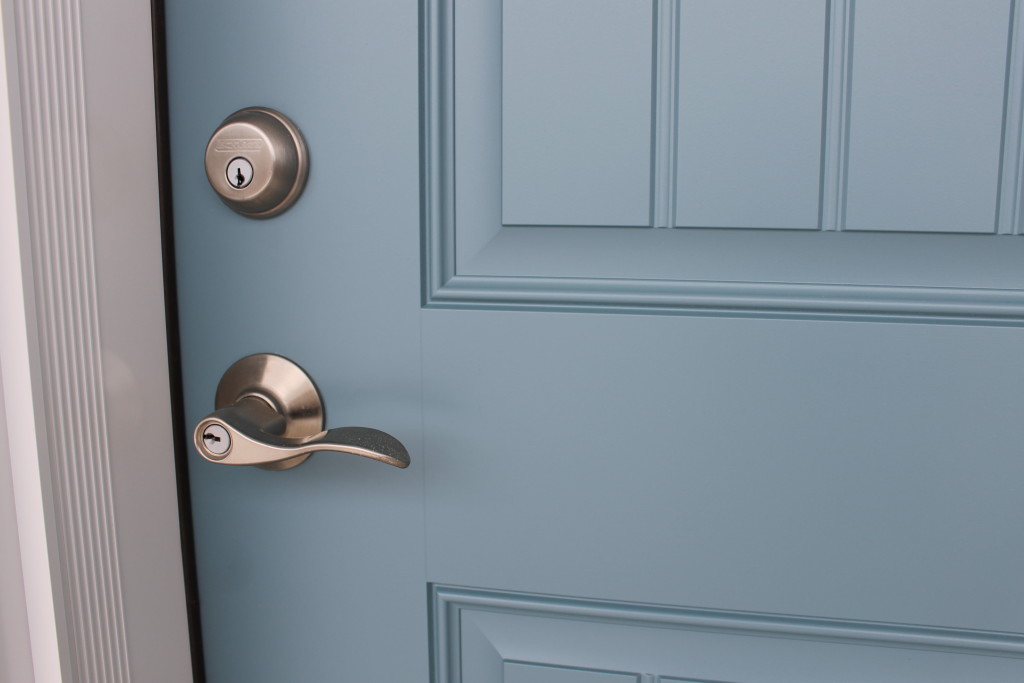 Well, it has all come together!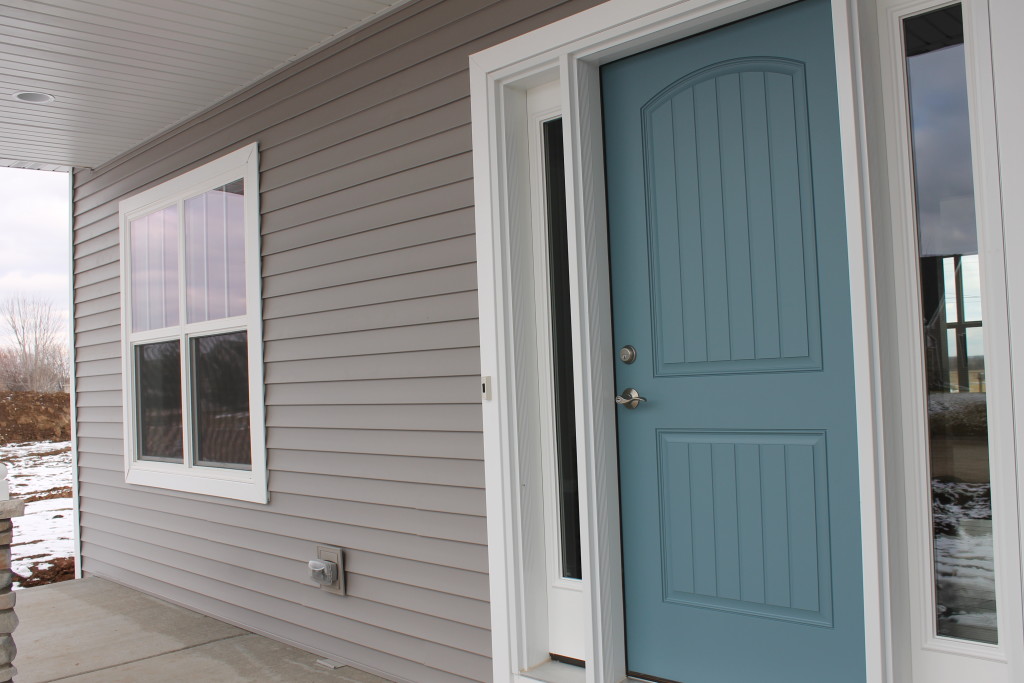 And now it looks like this: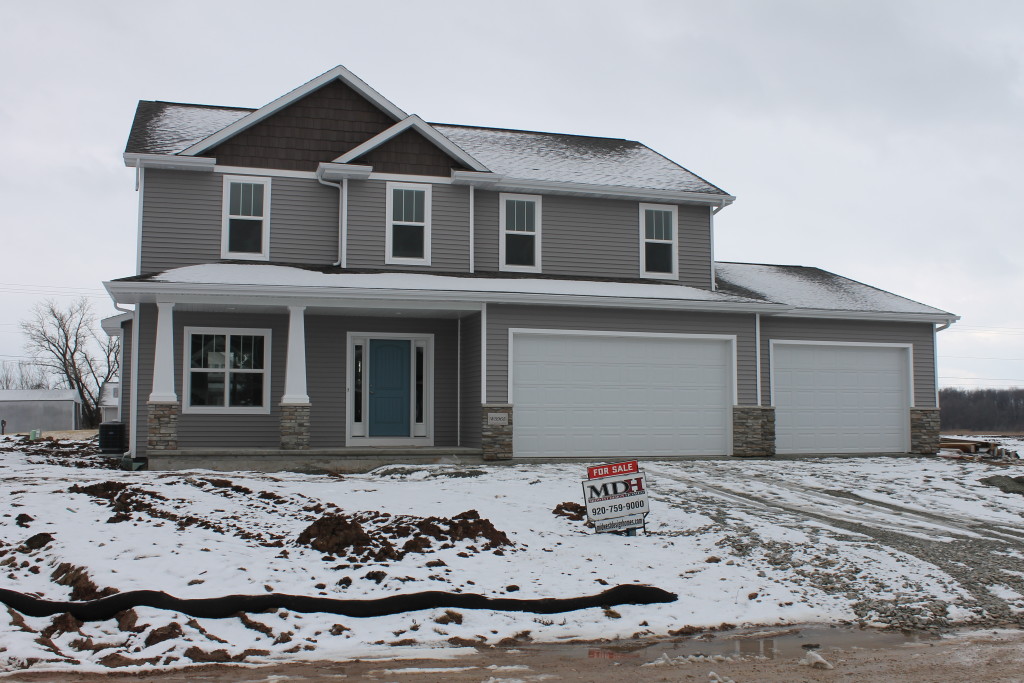 Remember those classic hardwood floors paired with white trim?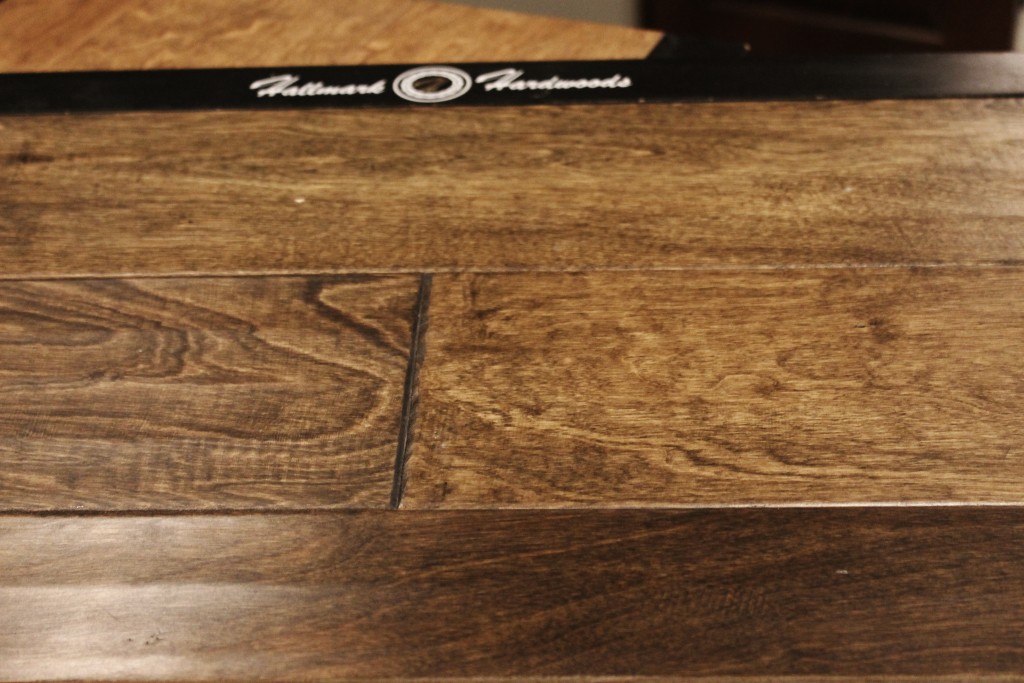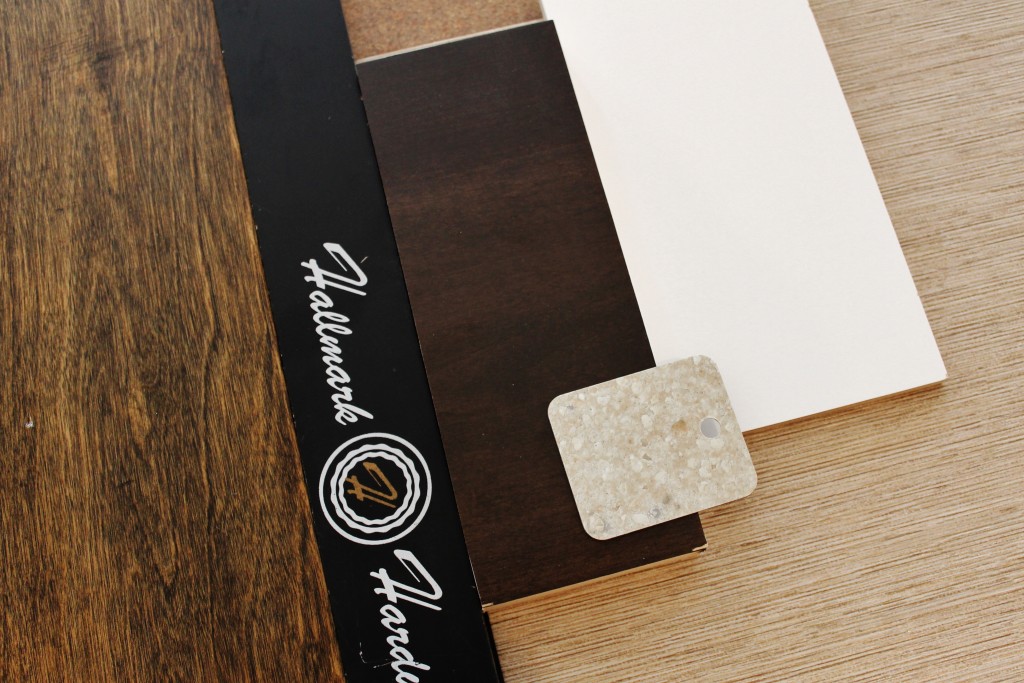 Well, we even added a stained element to the stairs to give you this first impression when you enter into the foyer: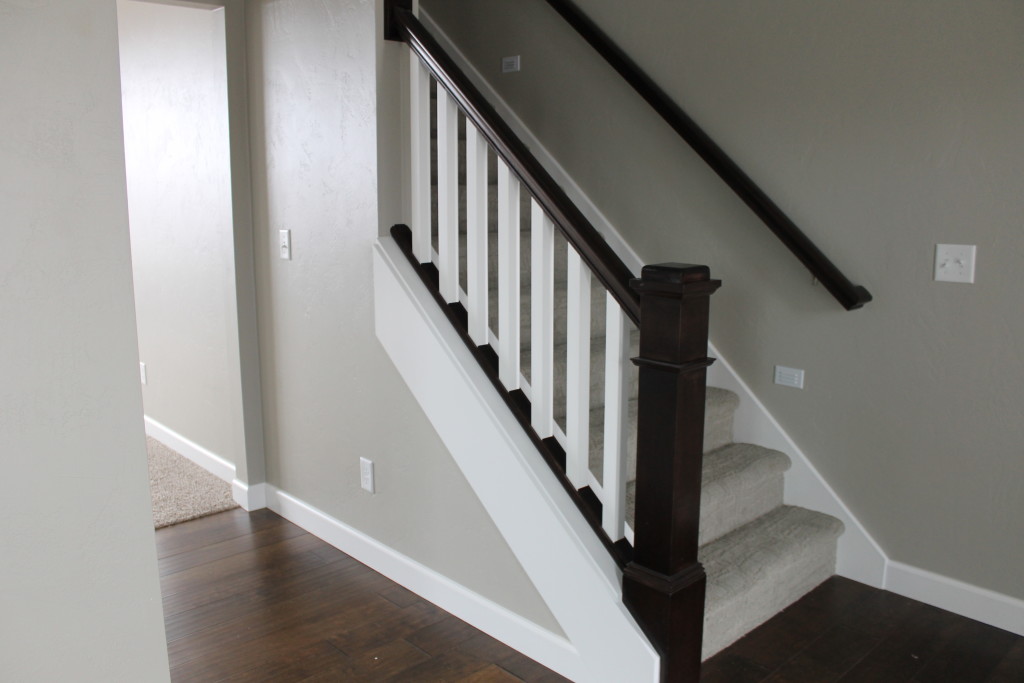 And who can forget the fun textured carpet that was selected for the high-traffic steps: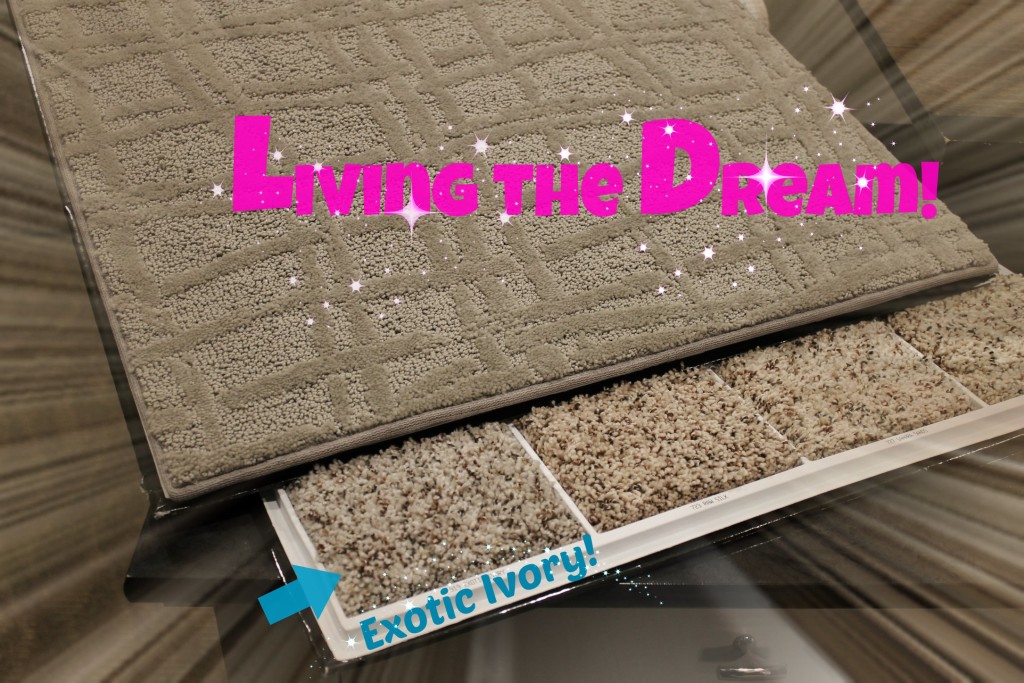 Of course this turned out great, especially with the addition of those neat little stair lights!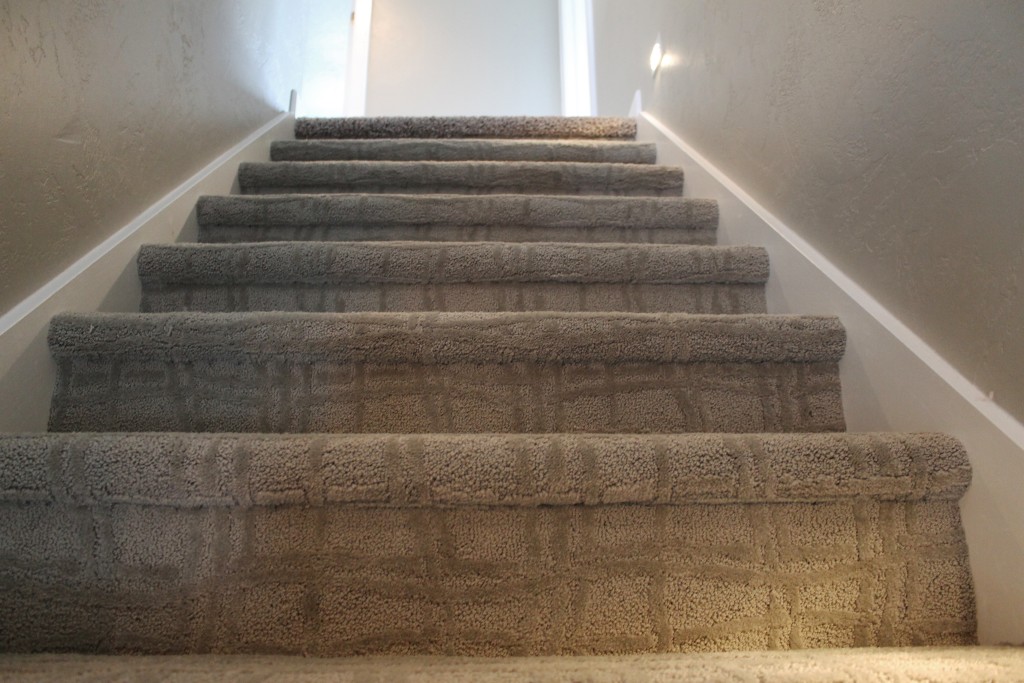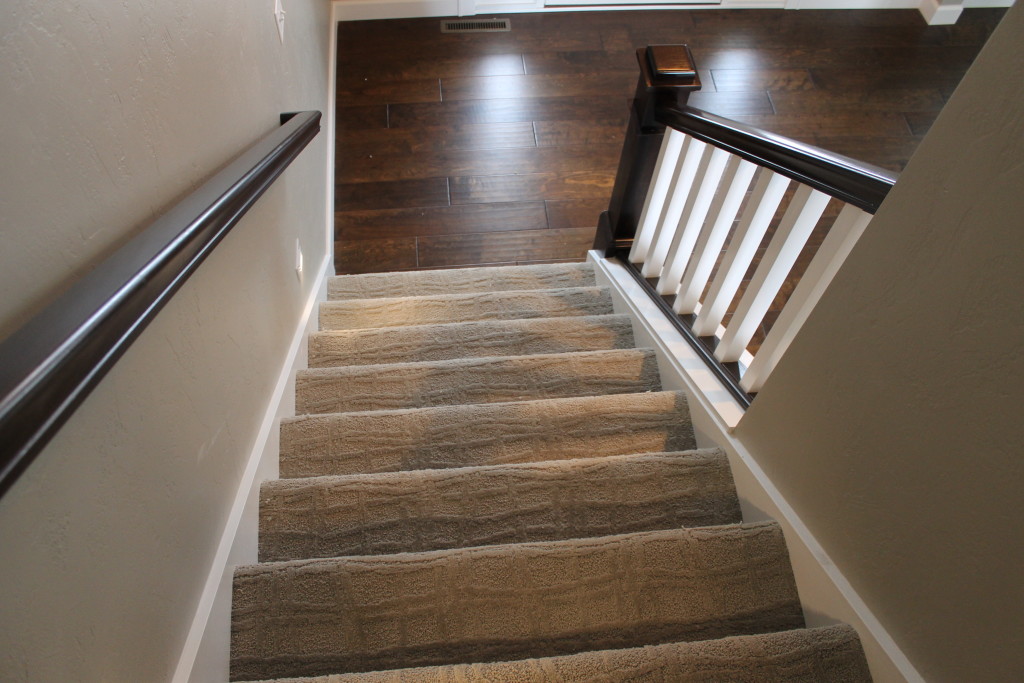 The laundry room upstairs was one of my favorite flooring selections!  I loved the weathered color of this LVP (Luxury Vinyl Plank).  Read more on the tile look of this product HERE.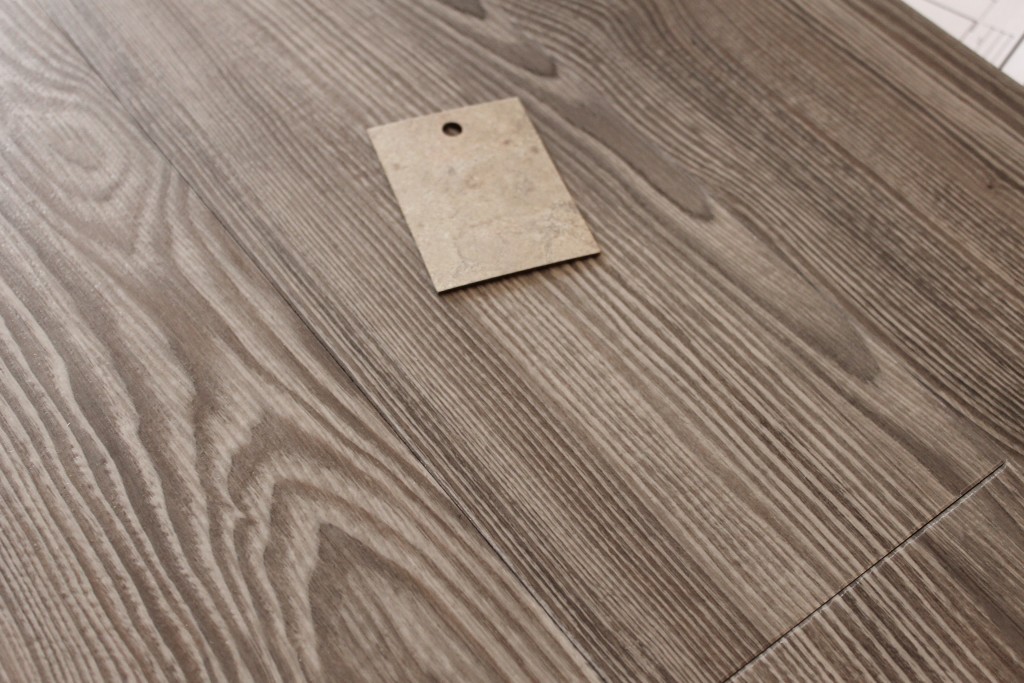 Installed: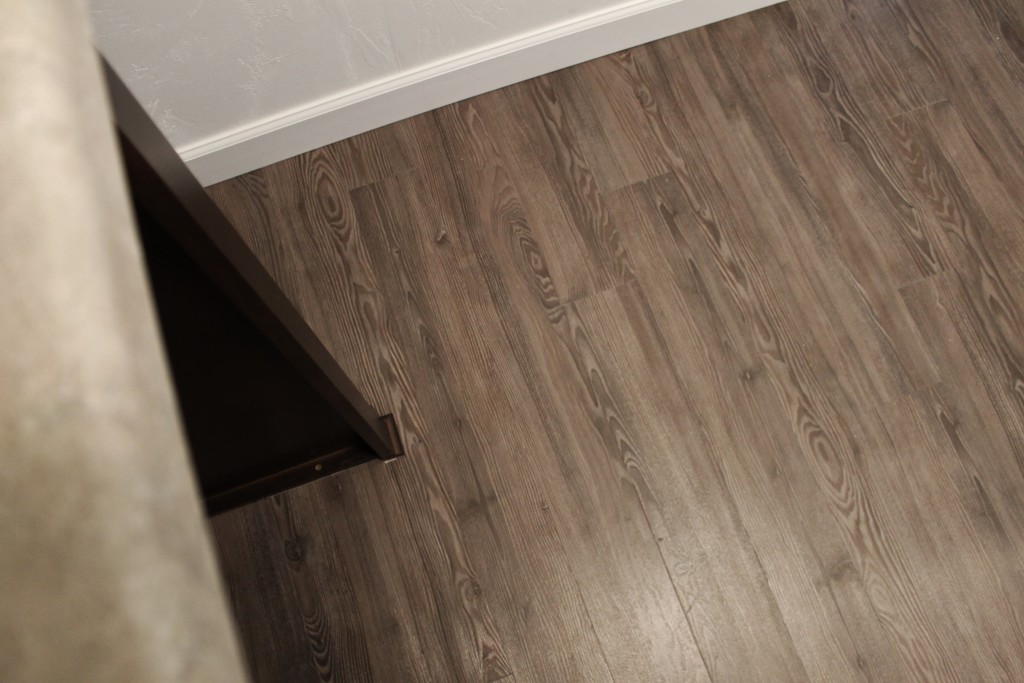 And how about those cool gray floors for the Master bath?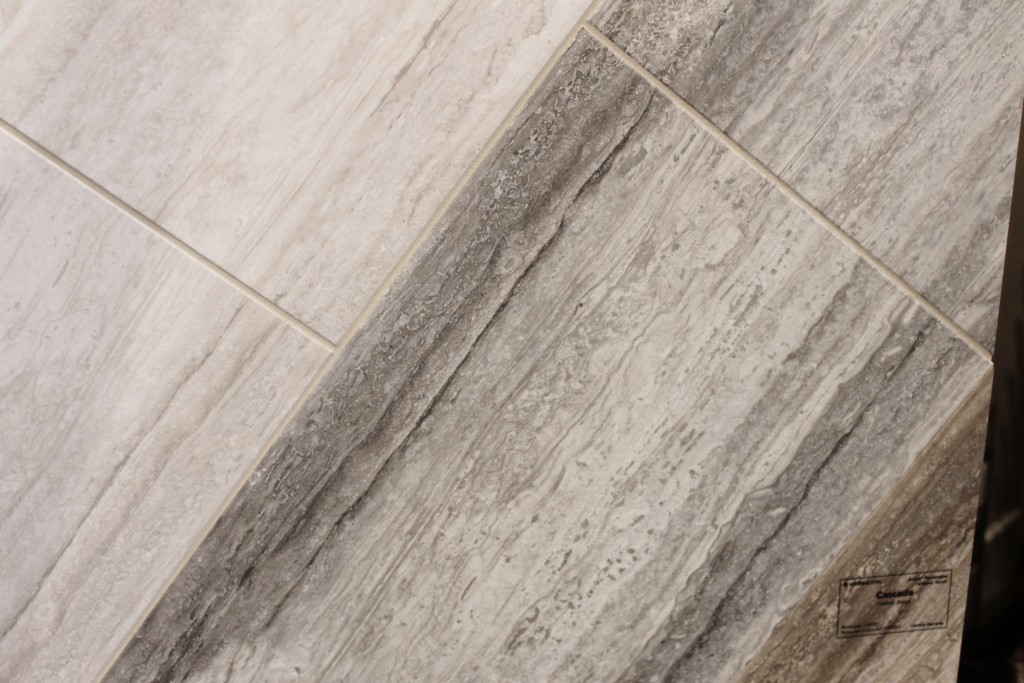 That paired perfectly with these clean white cabinets and contemporary hardware: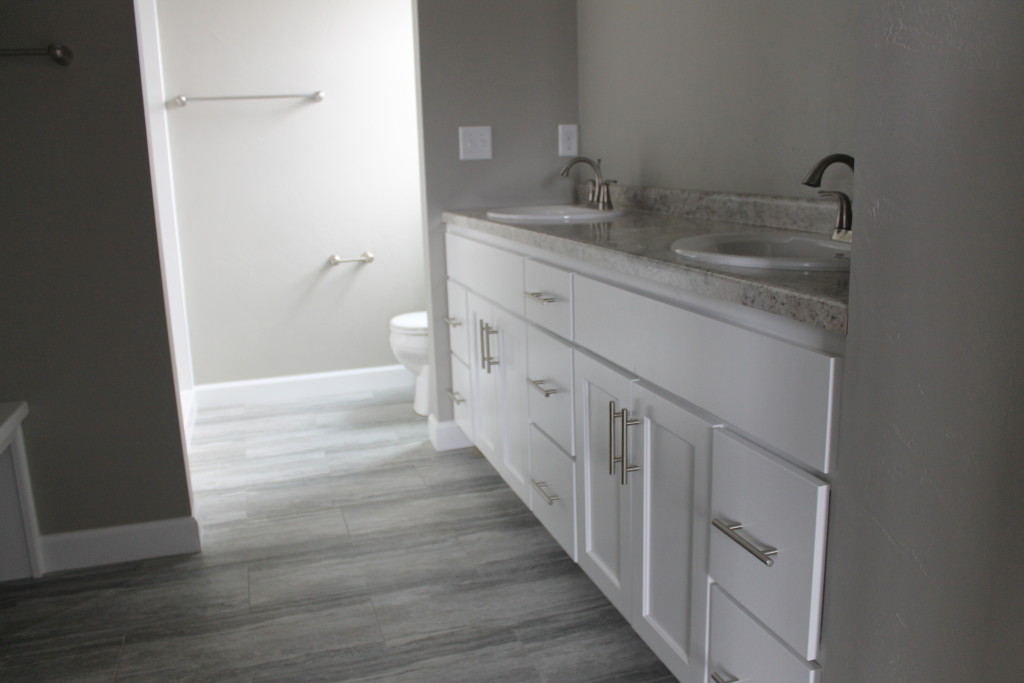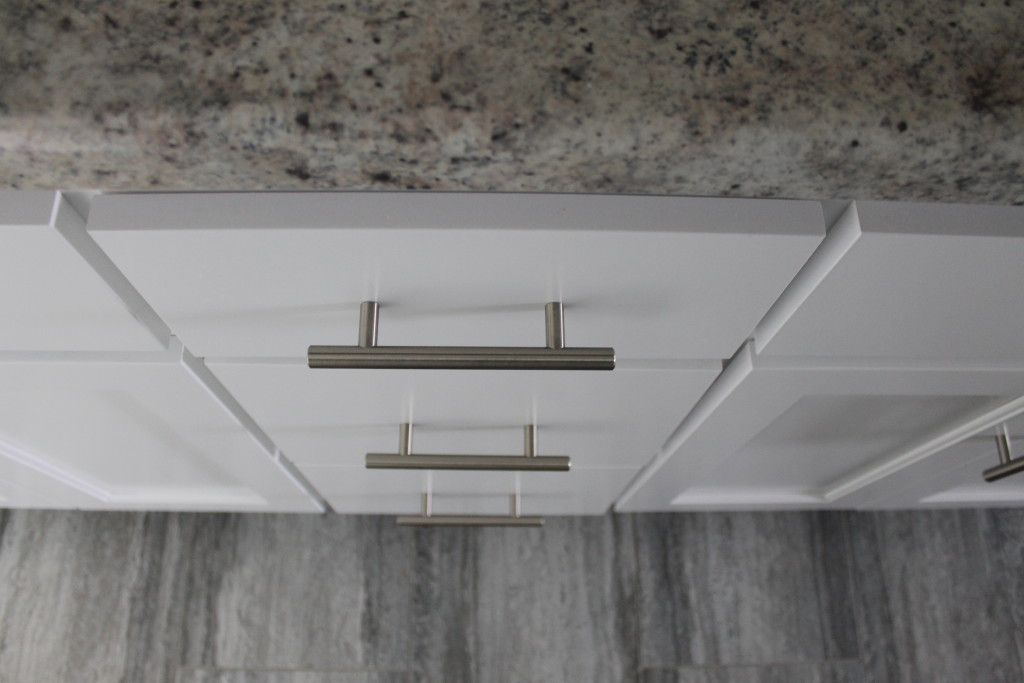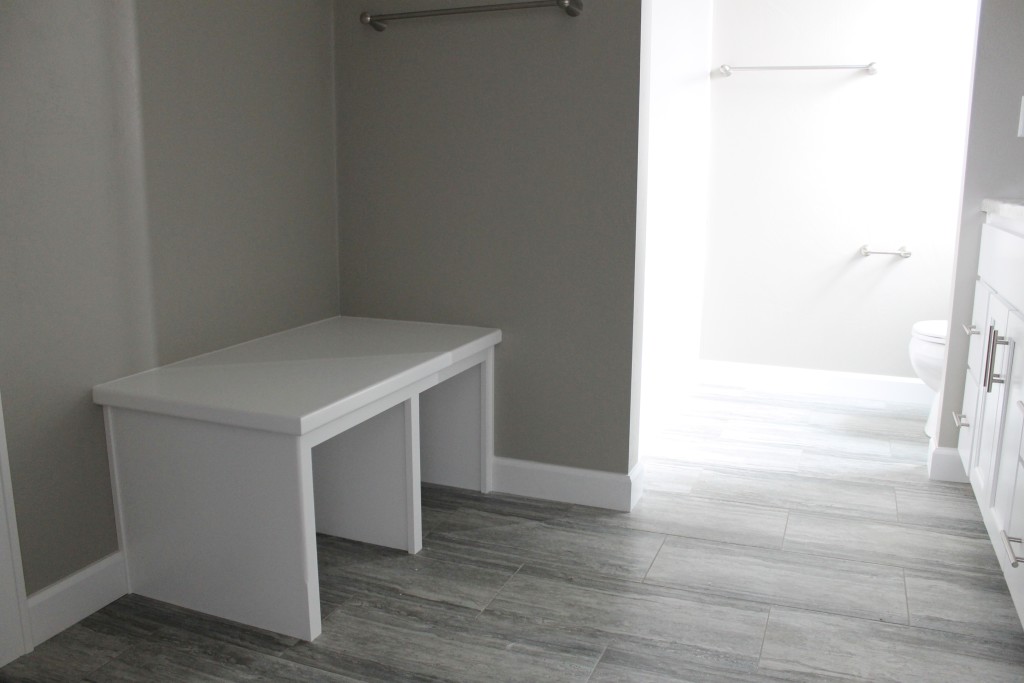 Everyone needs a bathroom bench!
If you're admiring all their selections you can read more about tile backsplashes HERE and see all their pick-outs HERE!
But hey-as long as we're up here, let's take a quick look around at the rest of the second floor!
Master Bedroom with tray ceiling: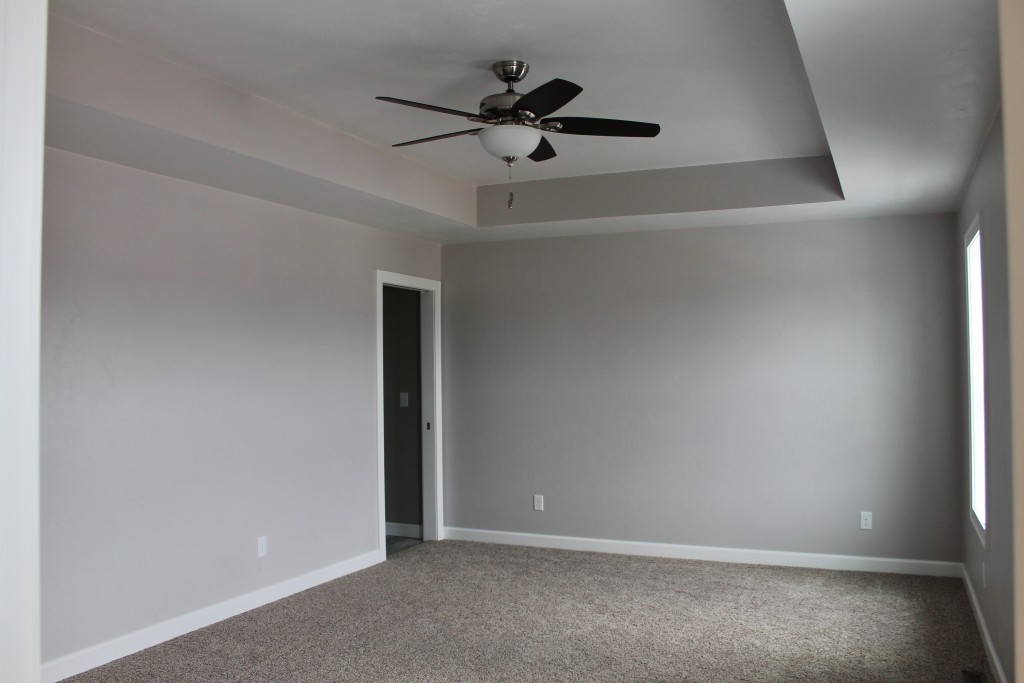 Upstairs hallway with half wall: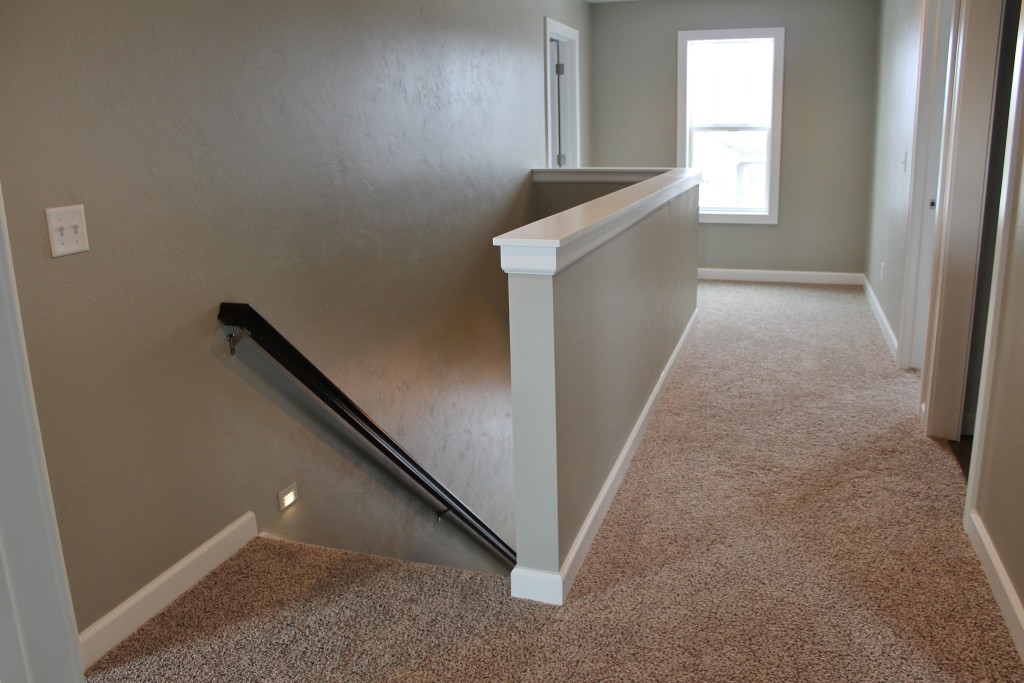 And there are also three additional bedrooms upstairs: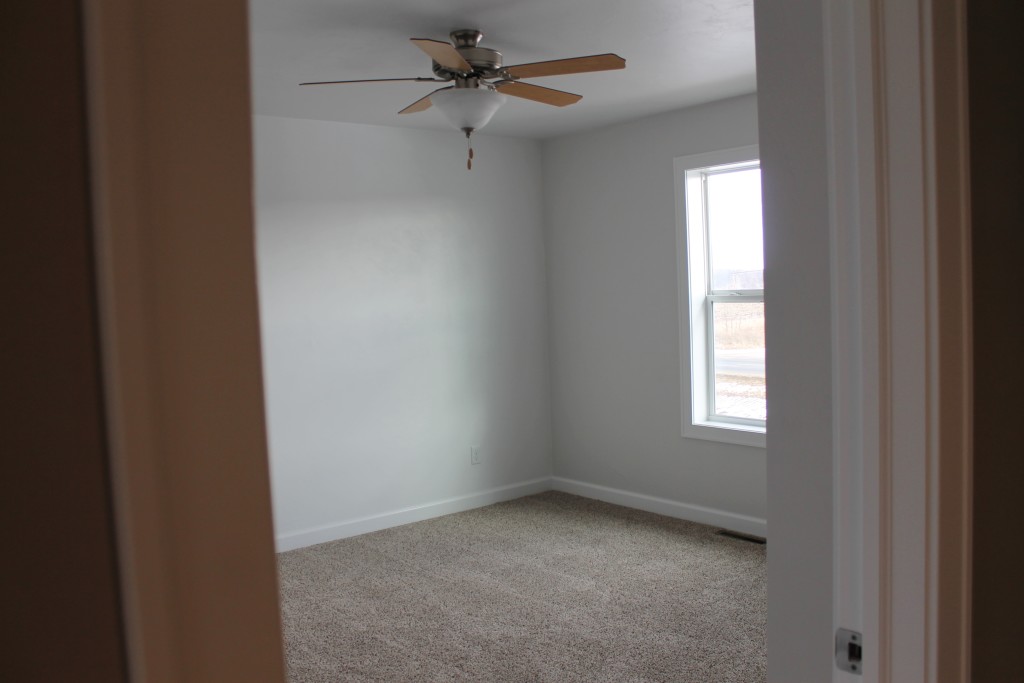 Just for fun, let's go all the way back to the framing walk-thru!  Isn't it amazing that it was just two and a half short months ago when the "Fort" looked like this on this inside: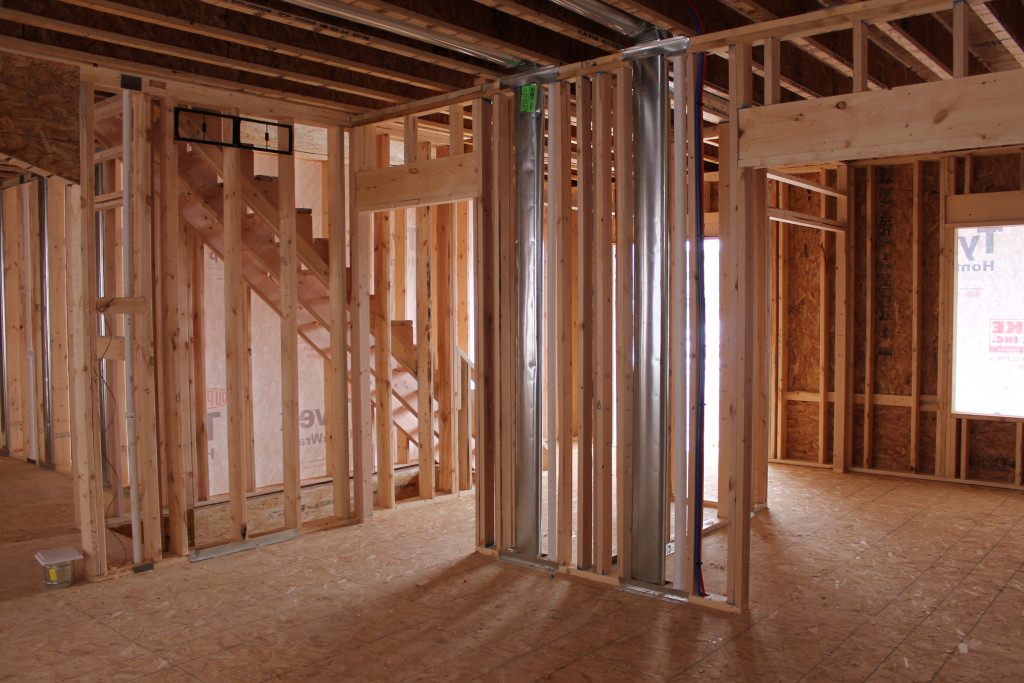 And now that same wall looks like this: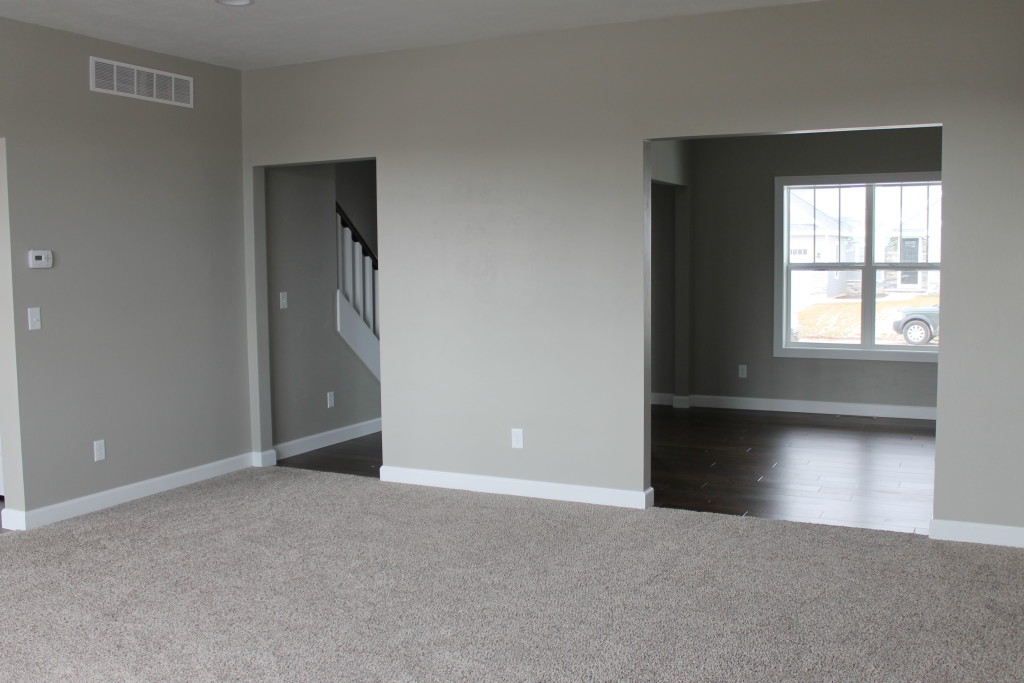 Here are a few more framing walk-thru shots from mid January: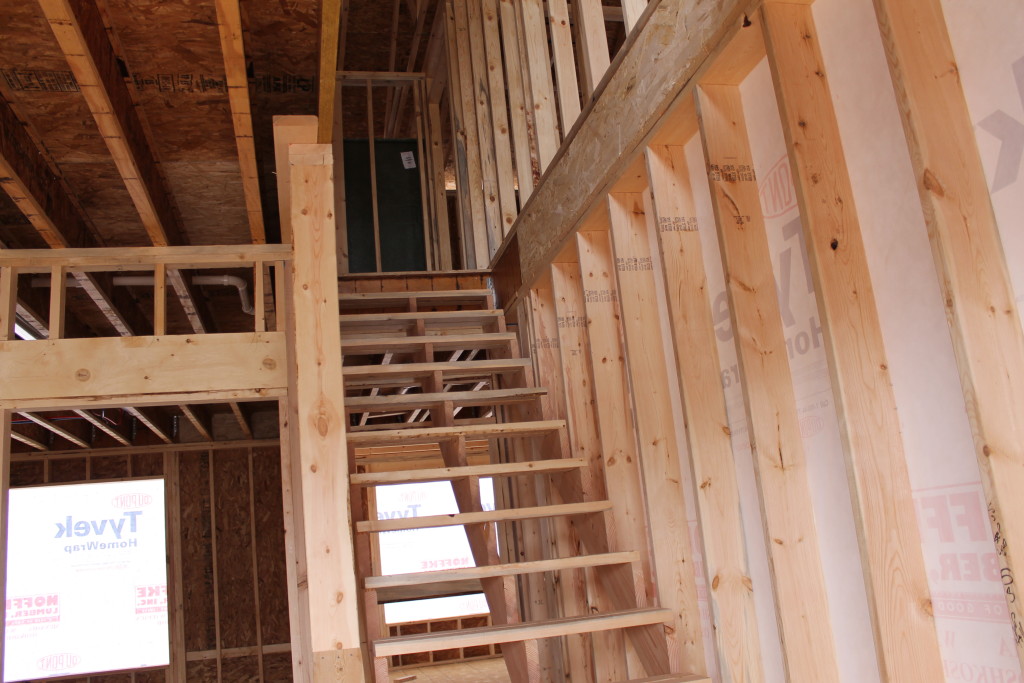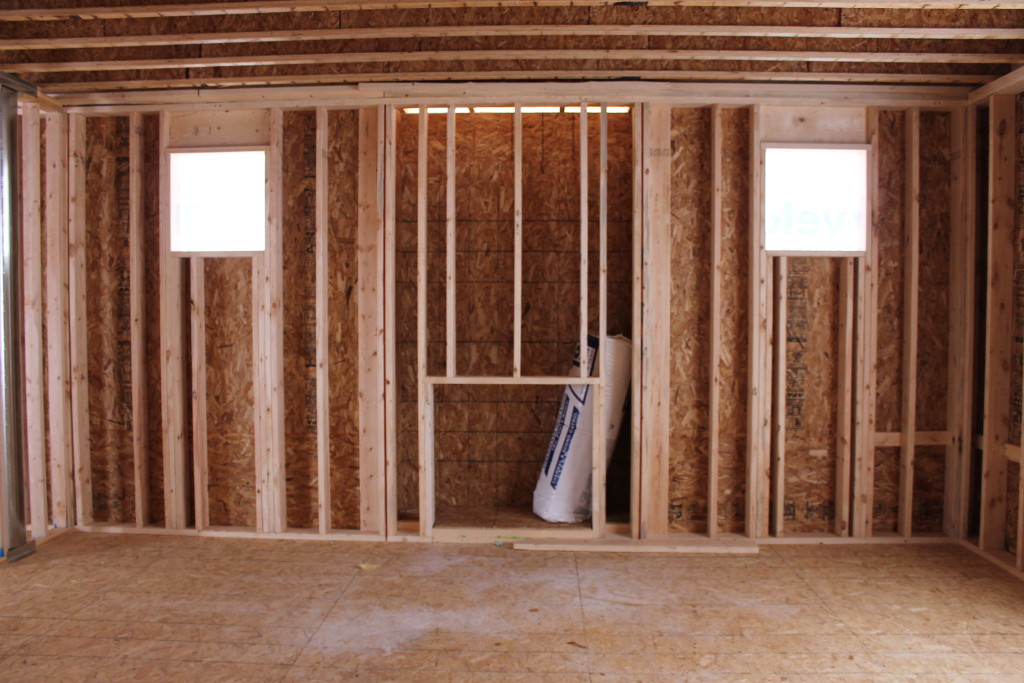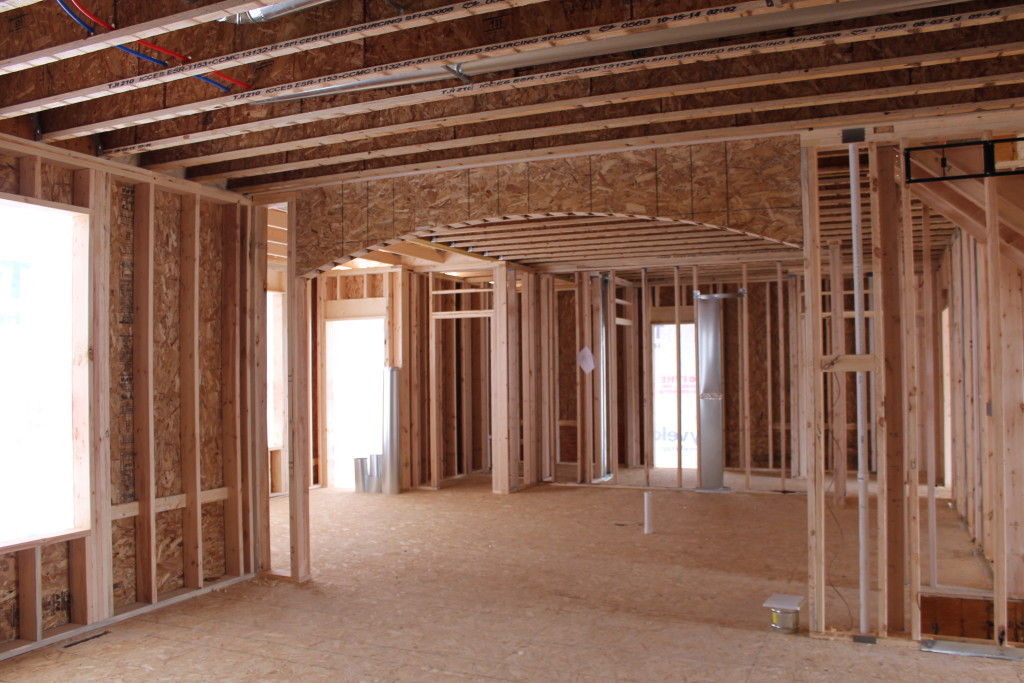 And More of the Amazing Finished Product!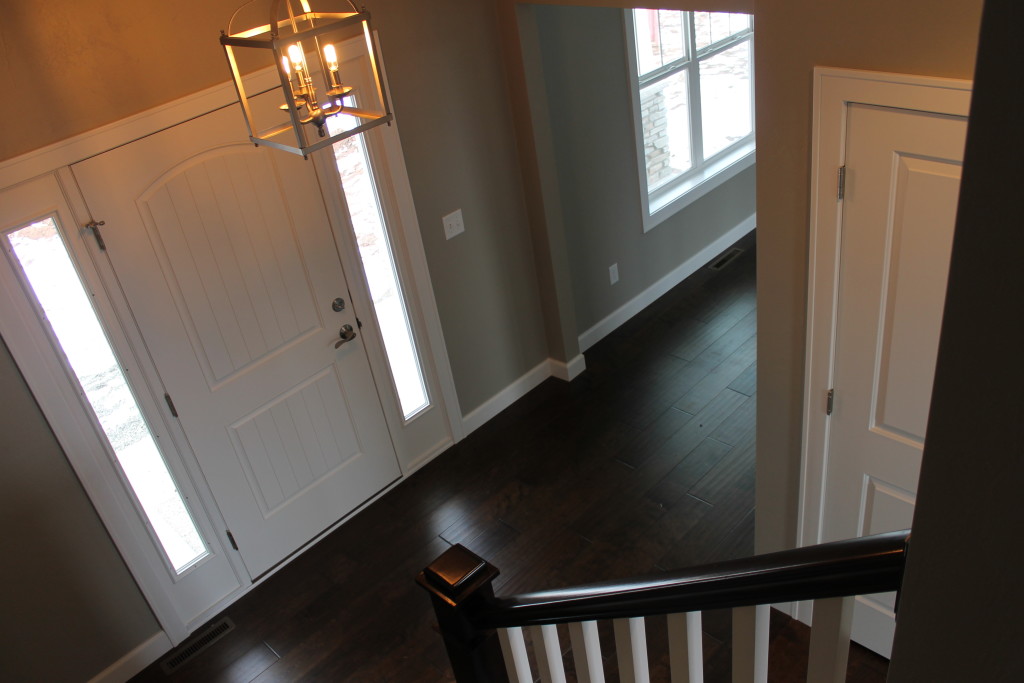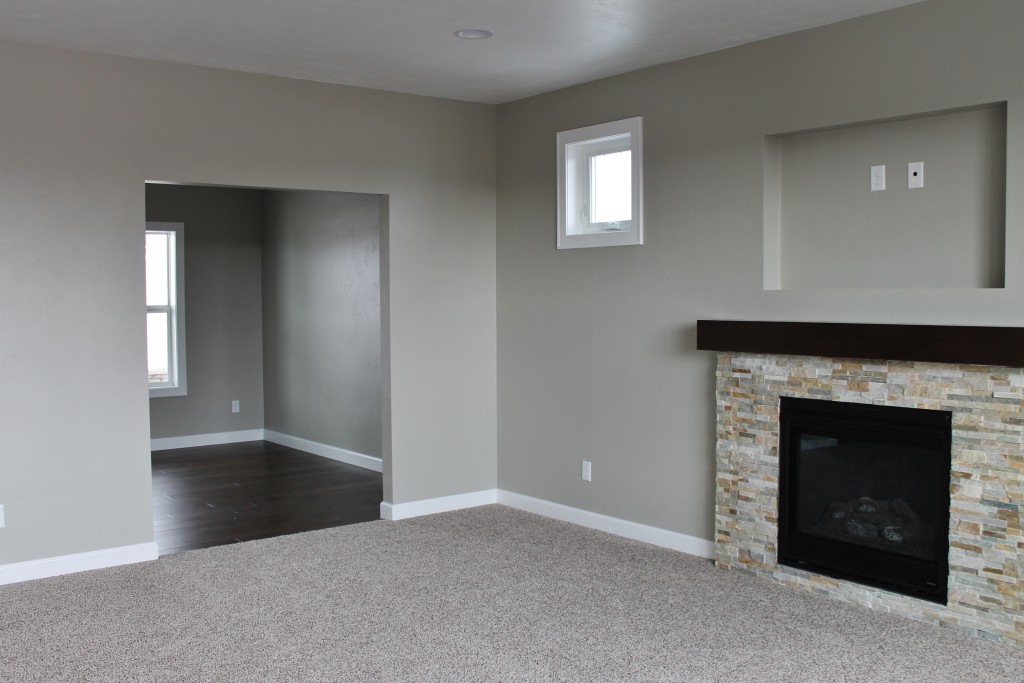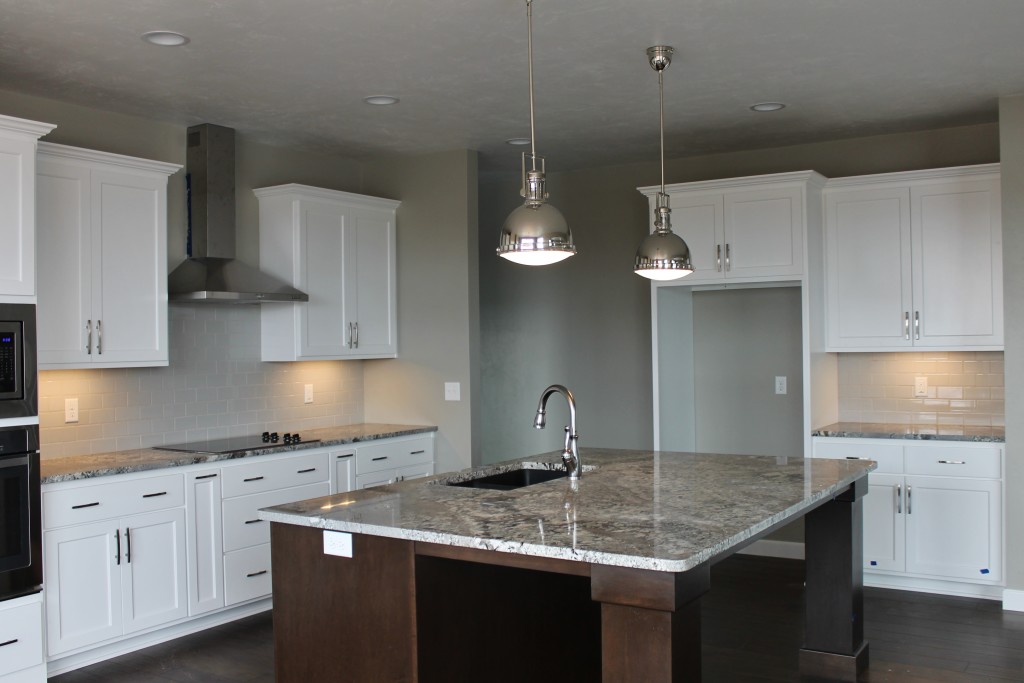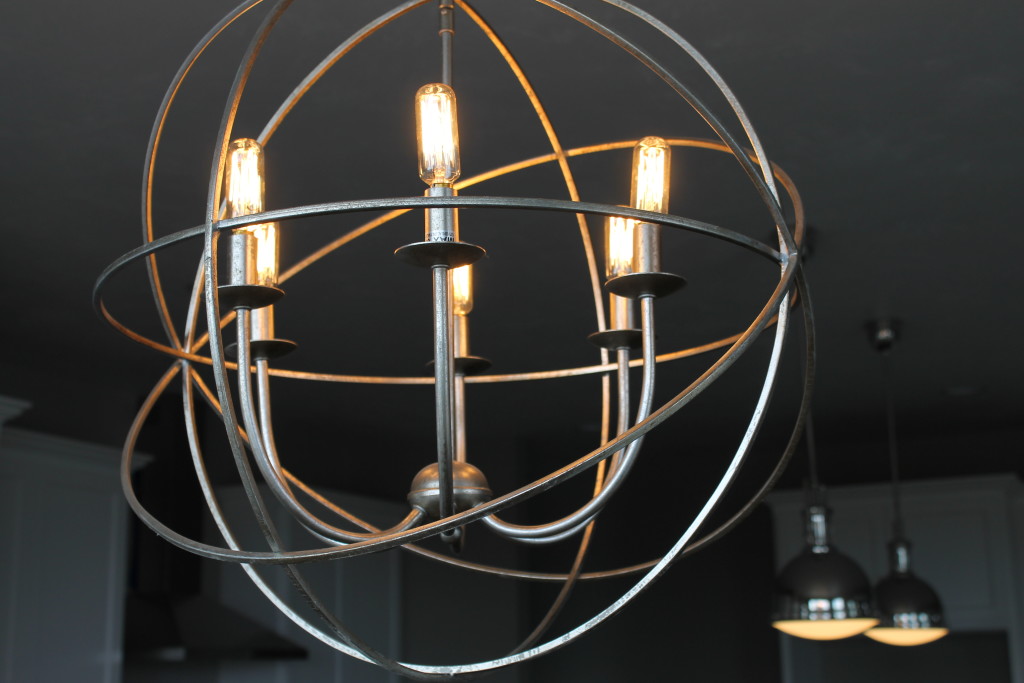 Congrats to Beth and Grant!  Thanks for building with me and Midwest Design Homes!
Welcome Home Horton Family!
Who's living the dream now?  Yeah you are!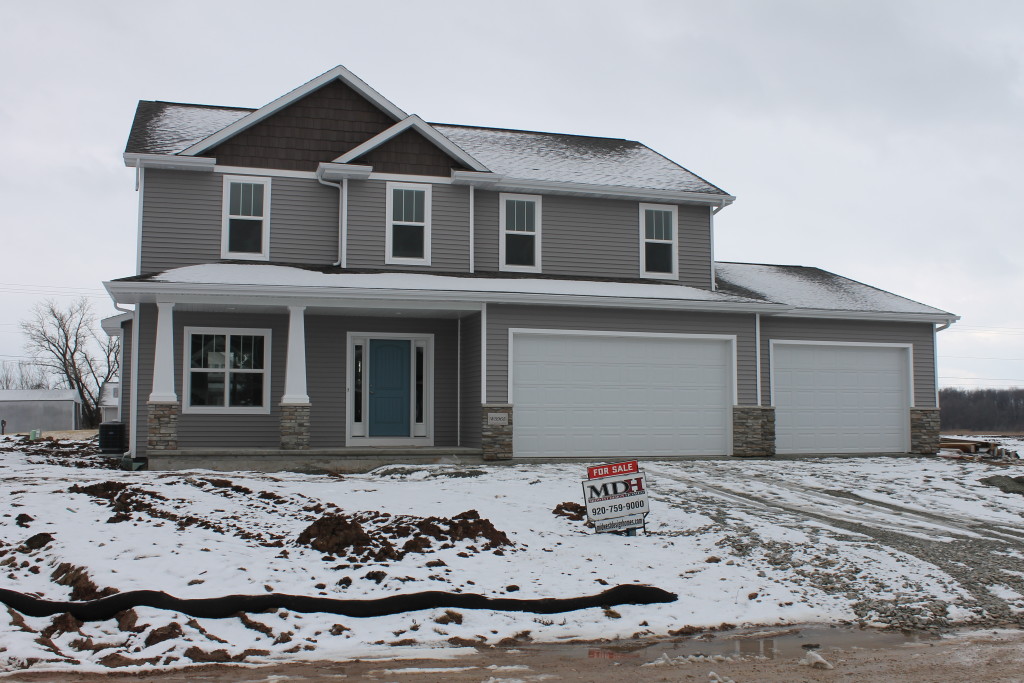 For more building adventures check out the Series that Started it All!
And don't forget to LIKE me on Facebook for updates on all these stories and more!