Making final pick-outs with Beth & Grant!
Today we finalized choices for "The Fort," as Beth Horton calls her new MDH build on Daffodil Drive.  Here's a glimpse of all the great materials she and Grant chose!
(And it is like a mini-pinterest board to gaze upon until the actual stuff gets installed in the actual house!)
Let's review the outside first: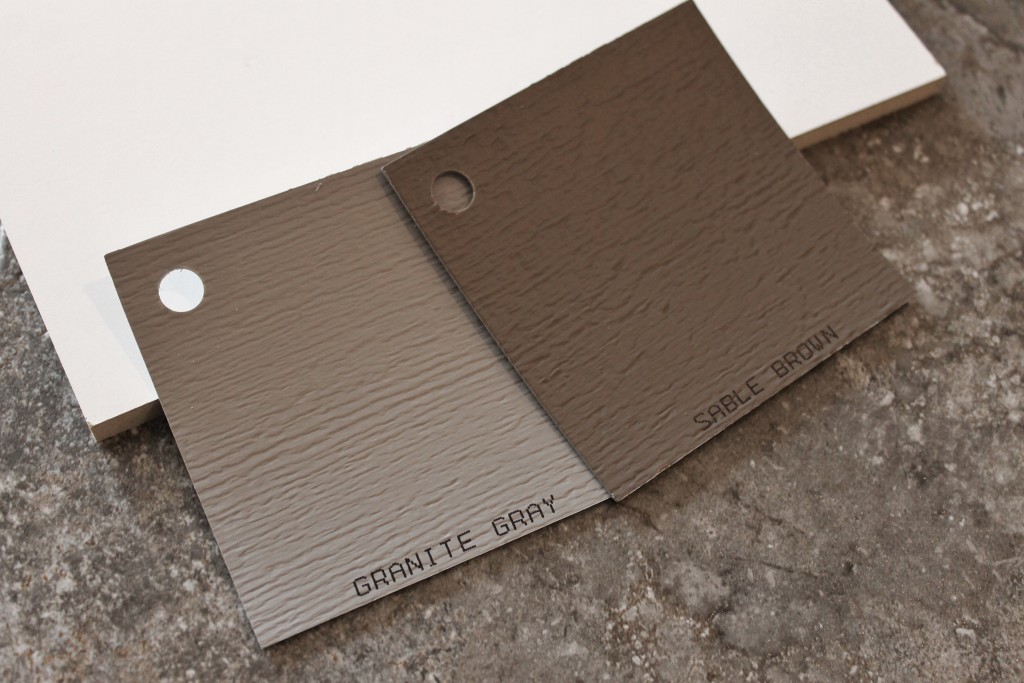 Gray siding with coordinating vinyl shake product in the gables.  A great combination!  Similar to: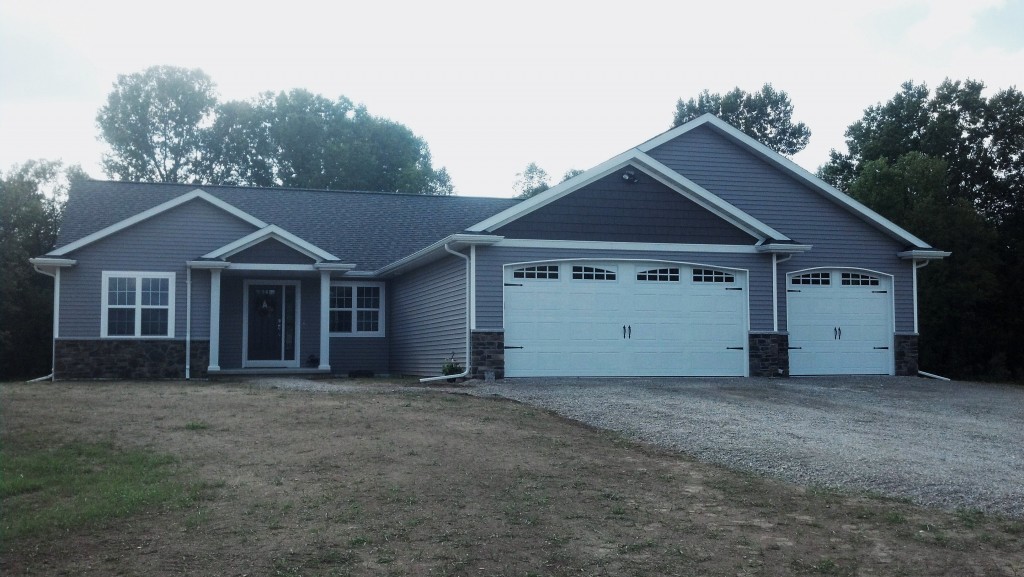 I am actually really excited to see the front door color because they decided to keep that one a surprise for me!
Heading inside, let's admire their hardwood floor choice: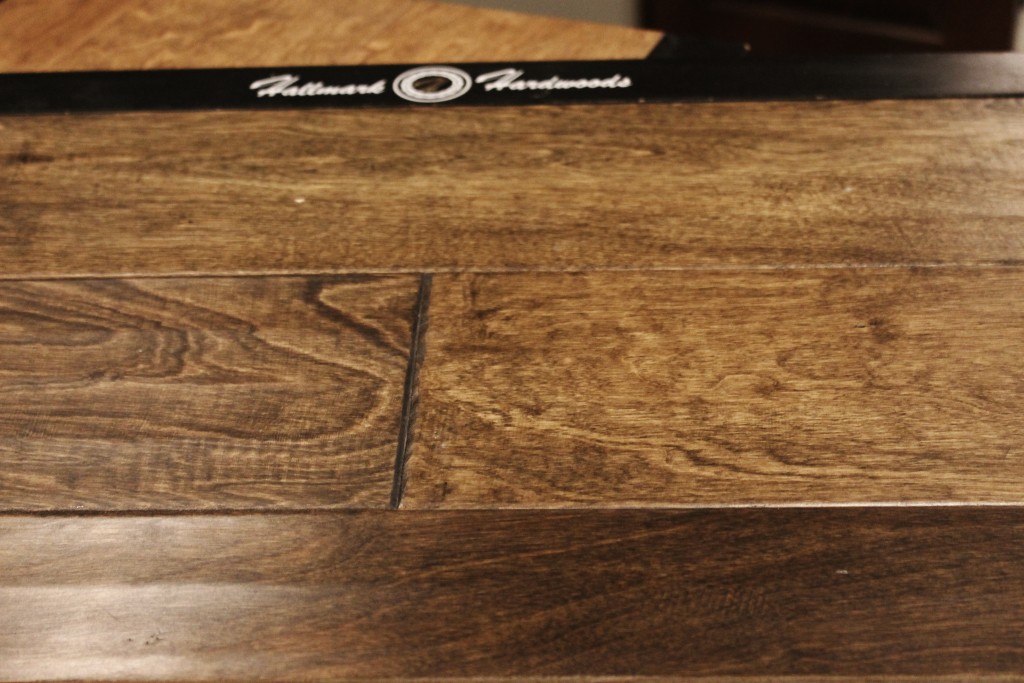 A warm and rustic wood floor with wide planks and a light distressing.  Seen in many of our MDH homes for sale!
Which will match nicely with their stained fireplace surround in French Roast and "white-white" paint for the cabinets, doors and trim.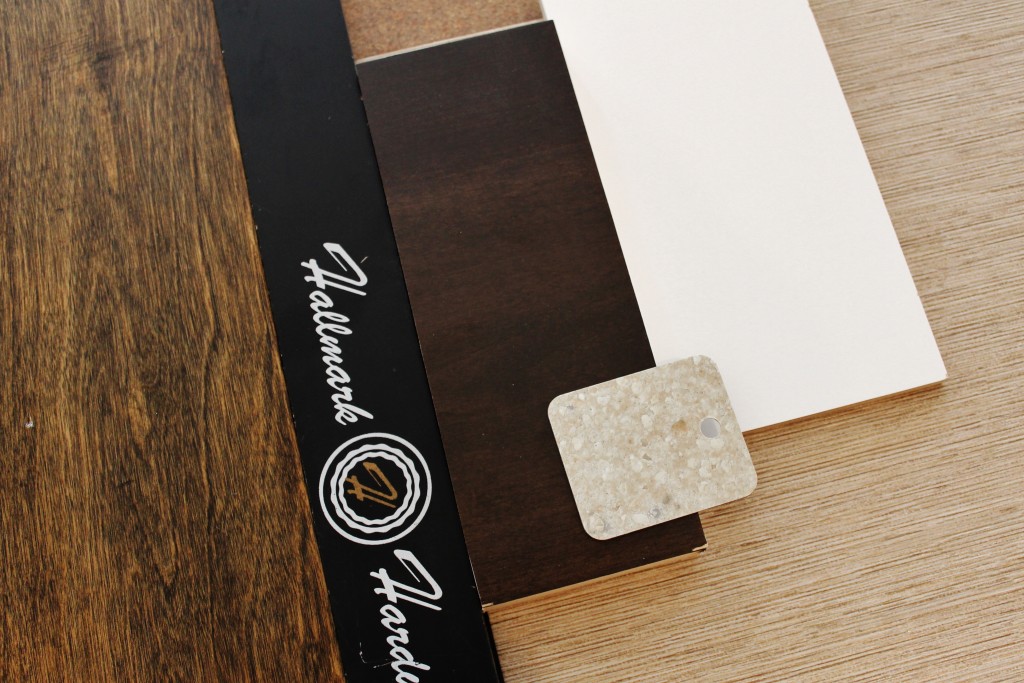 Speaking of fireplaces- they are framing this detail as we speak!  The slightly raised gas insert will be dressed up nicely by this ledge stone: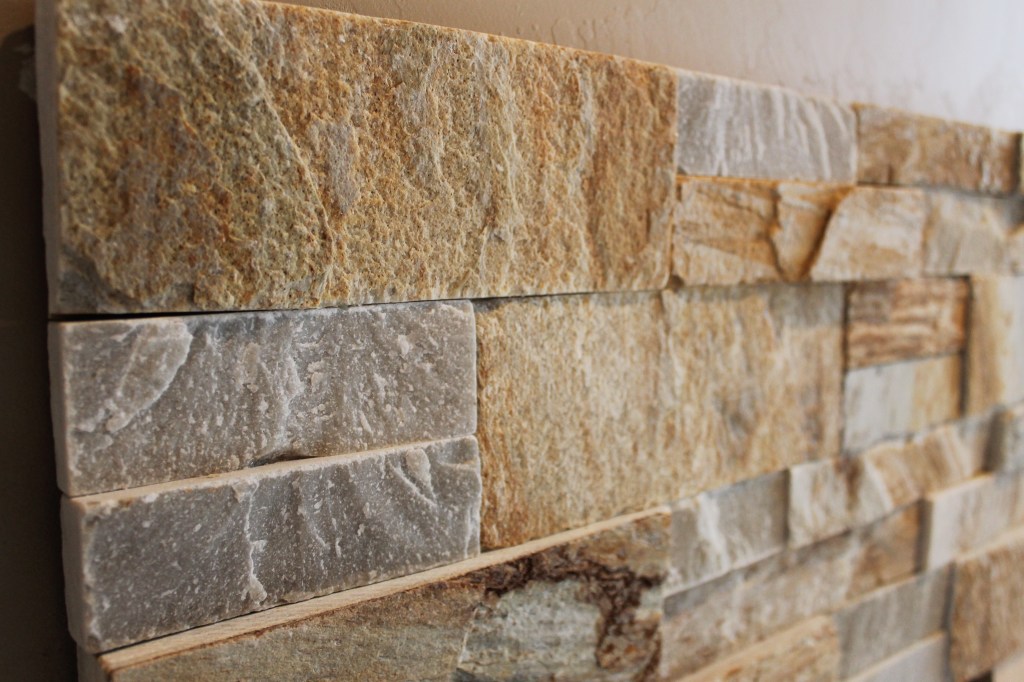 And the finished look will be similar to this fireplace only without the legs on the wood surround: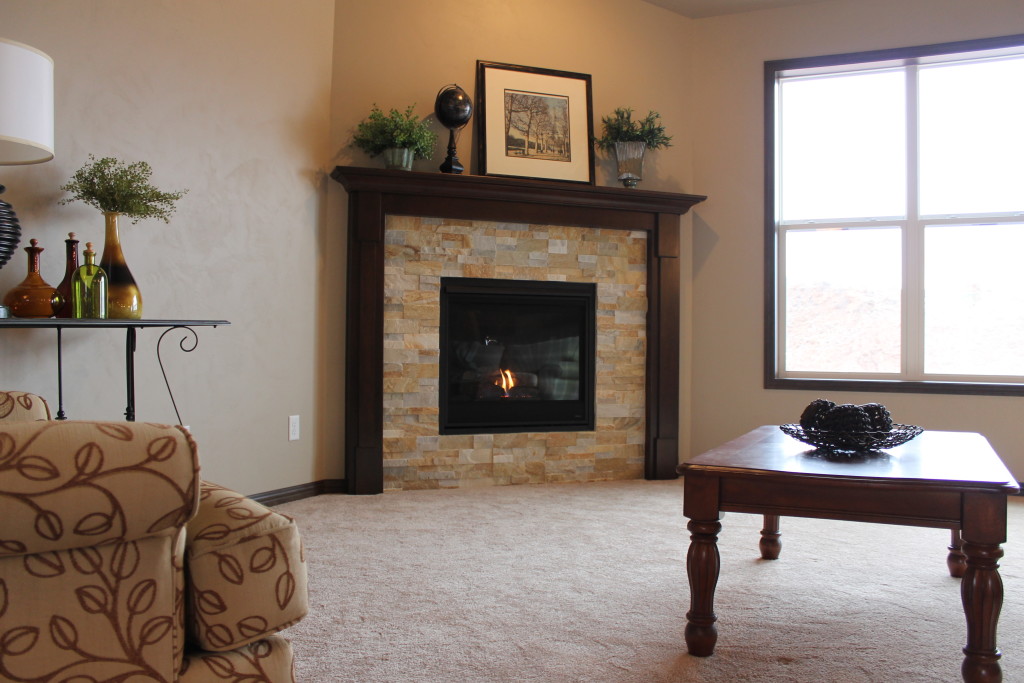 Moving on to countertops, they made some great laminate selections for throughout the house with the exception of the kitchen, where the white cabinets will be complimented by a granite called Lennon: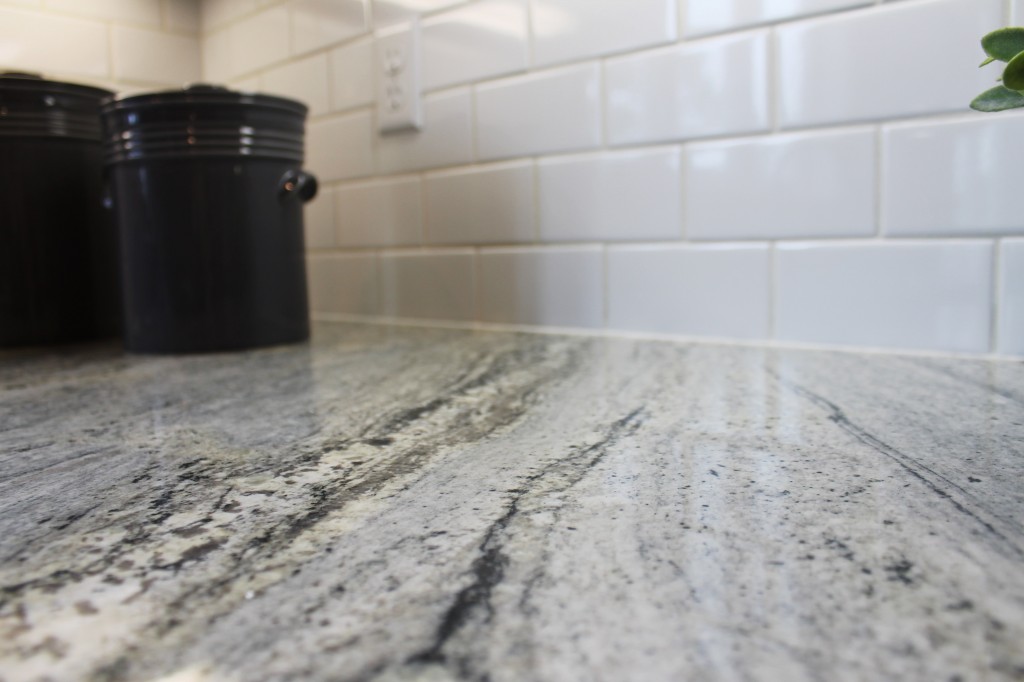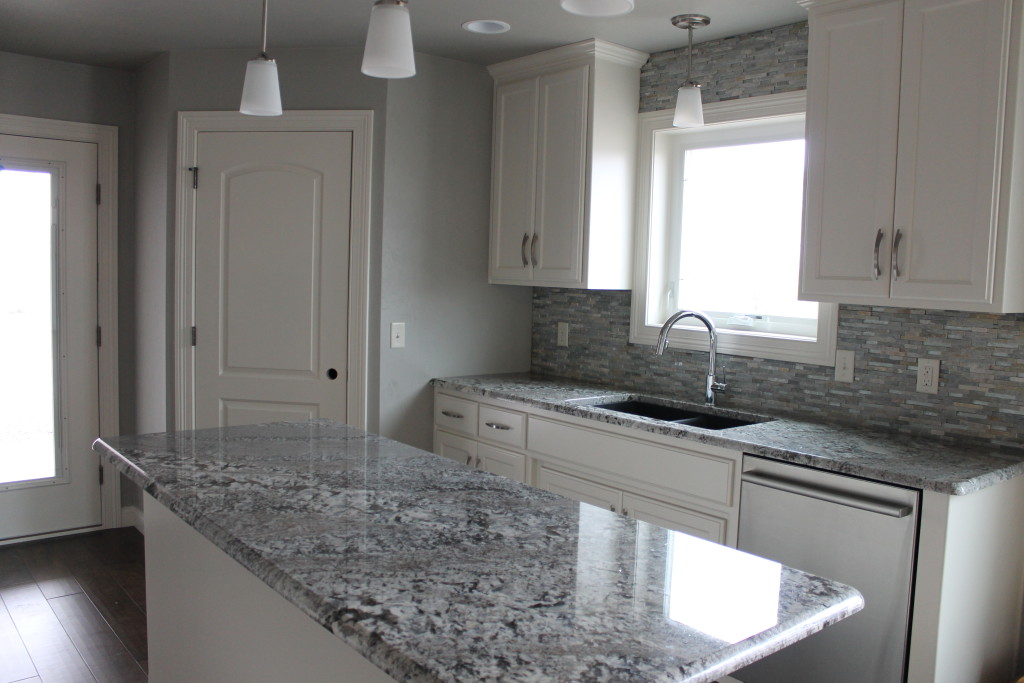 Granite picture from the Lytle build.
Here we see that great linen LVT tile we saw in- What's Hot in Tile Showers and other Flooring Trends– paired with a laminate that resembles a solid-surface or corian material, for their main bath upstairs: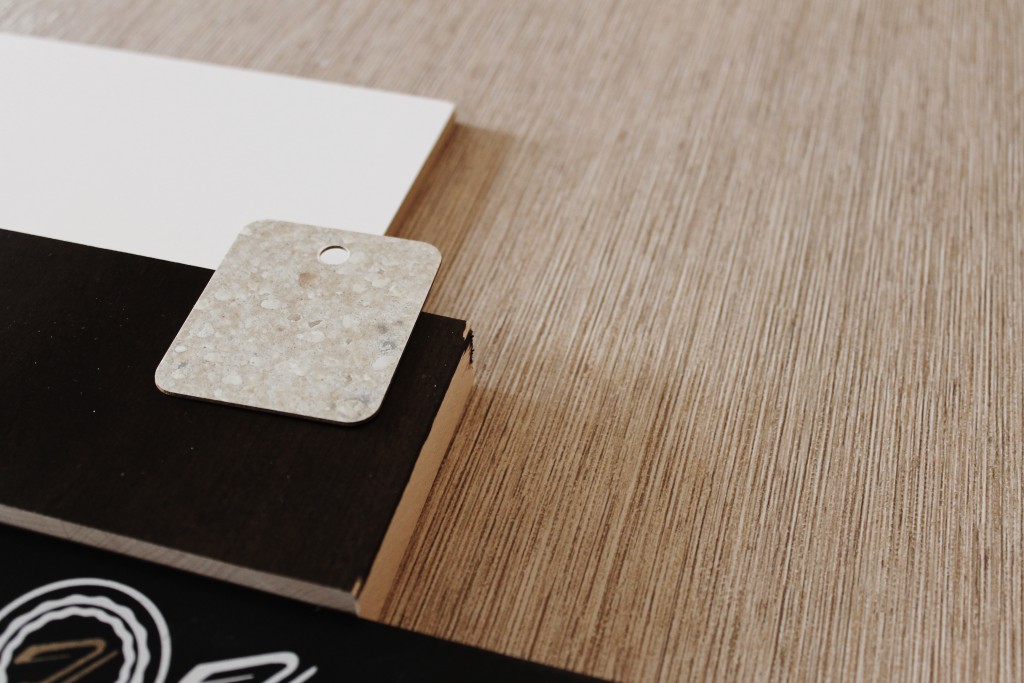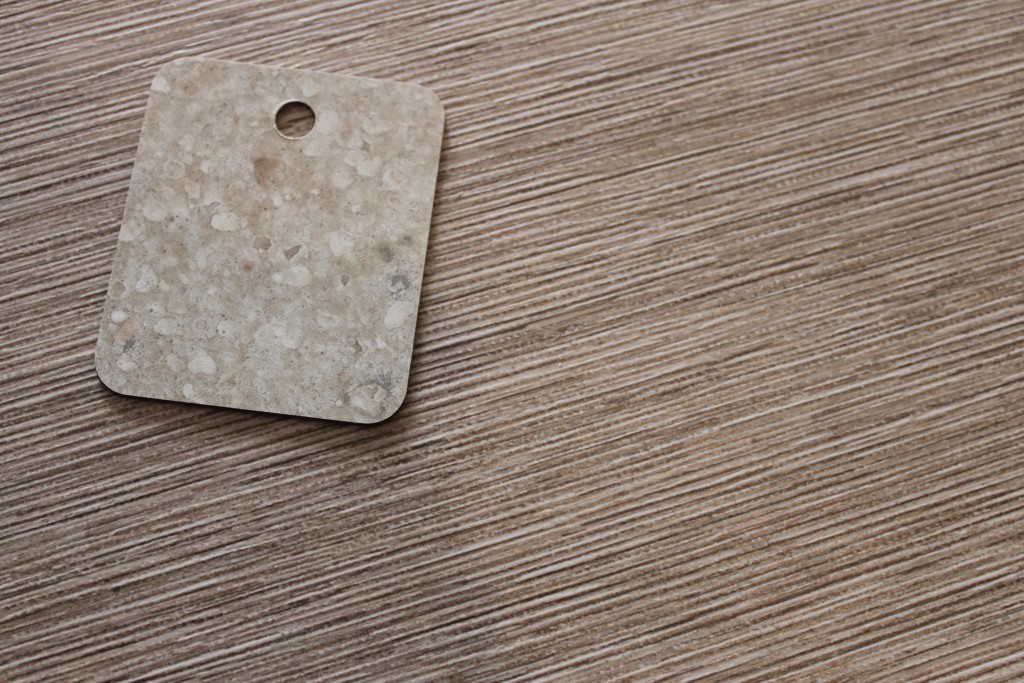 For the upstairs laundry room we have this concrete textured laminate that compliments the industrial and rustic quality of the vinyl wood plank floor in a weathered wood gray color: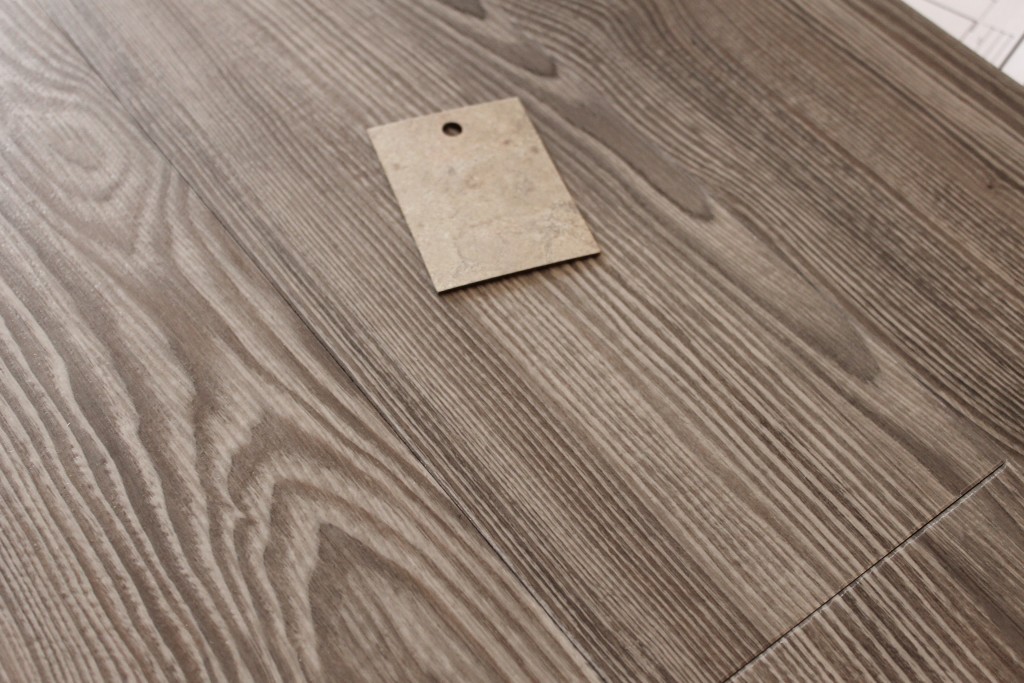 There really is a lot of grain to these faux wood floors, a perfect solution for a bath or laundry where you might want the warm look of wood but struggle with moisture.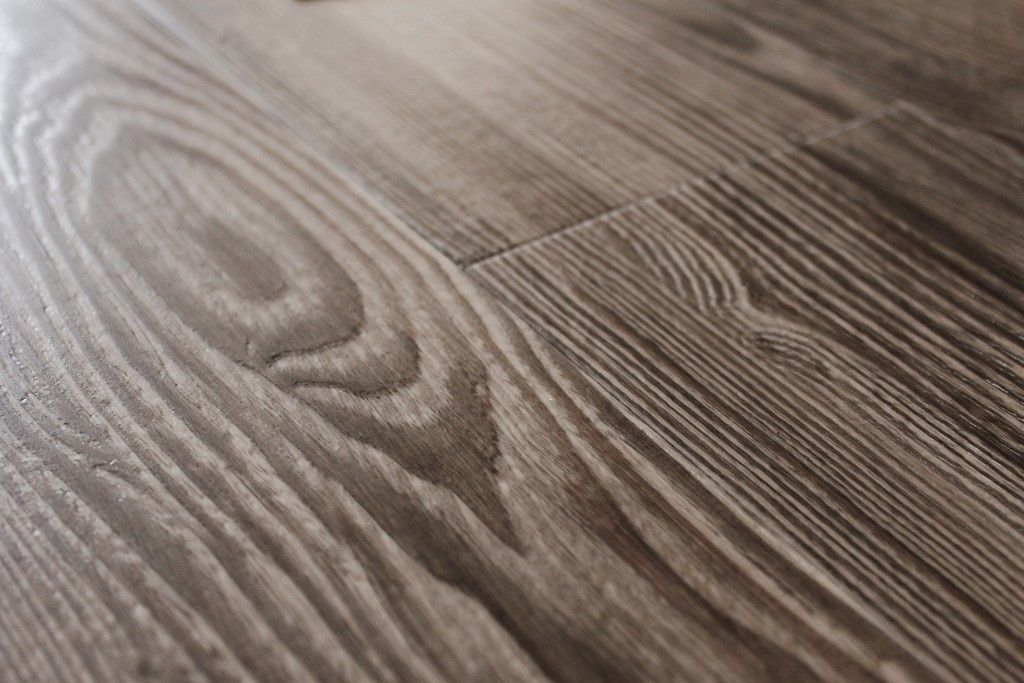 And how about this convincing granite-look laminate for in the Master Bath: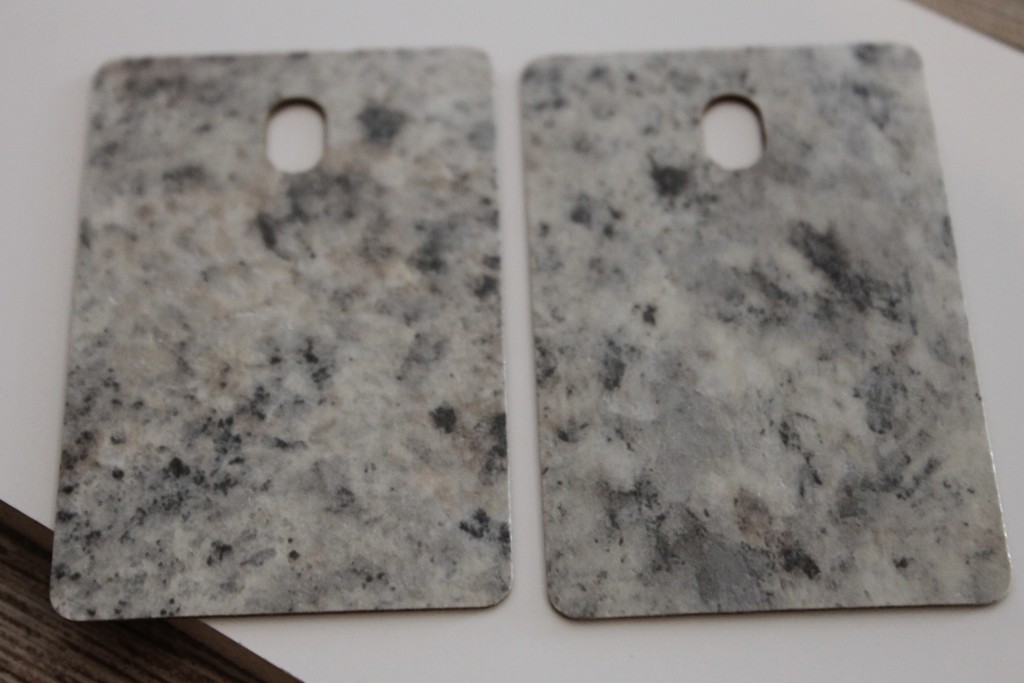 Paired with the travertine look of these LVT floors: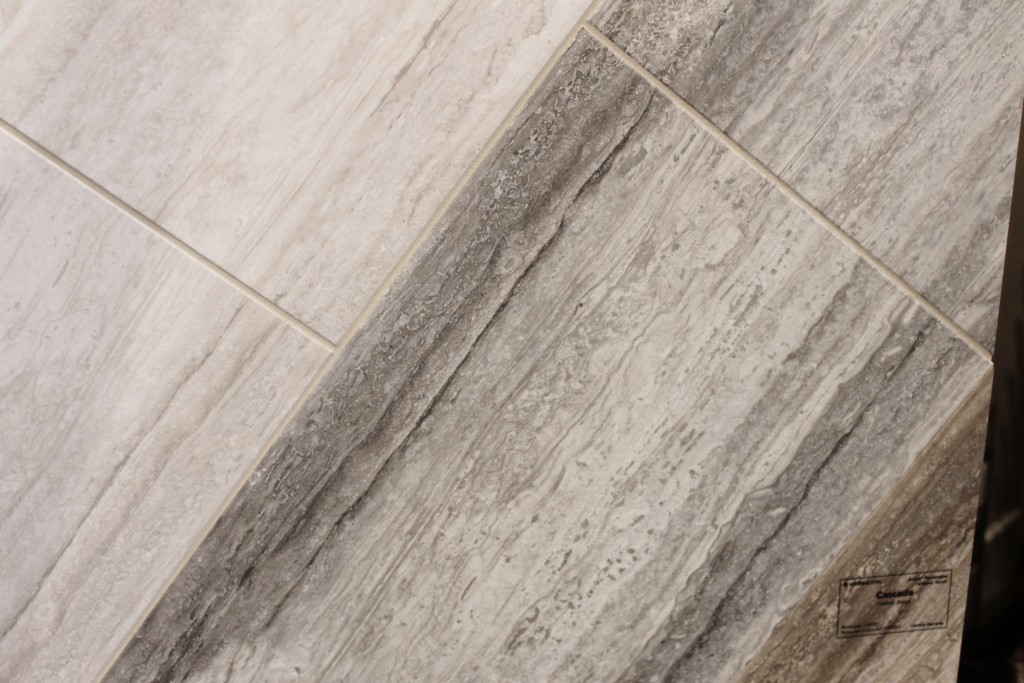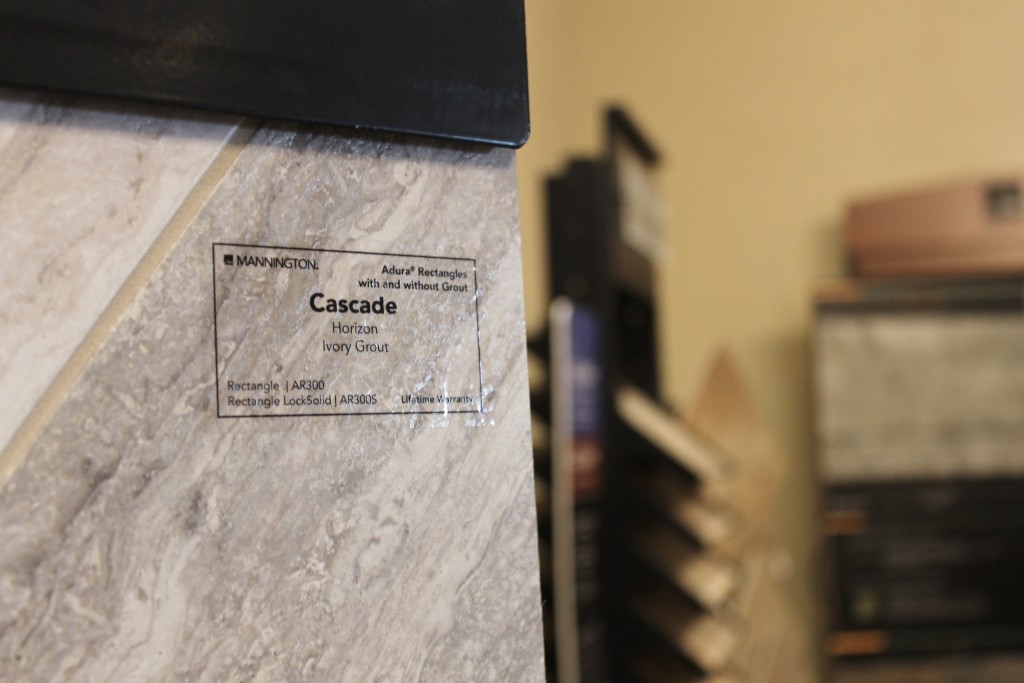 Similar floor installed at 1021 Faversham: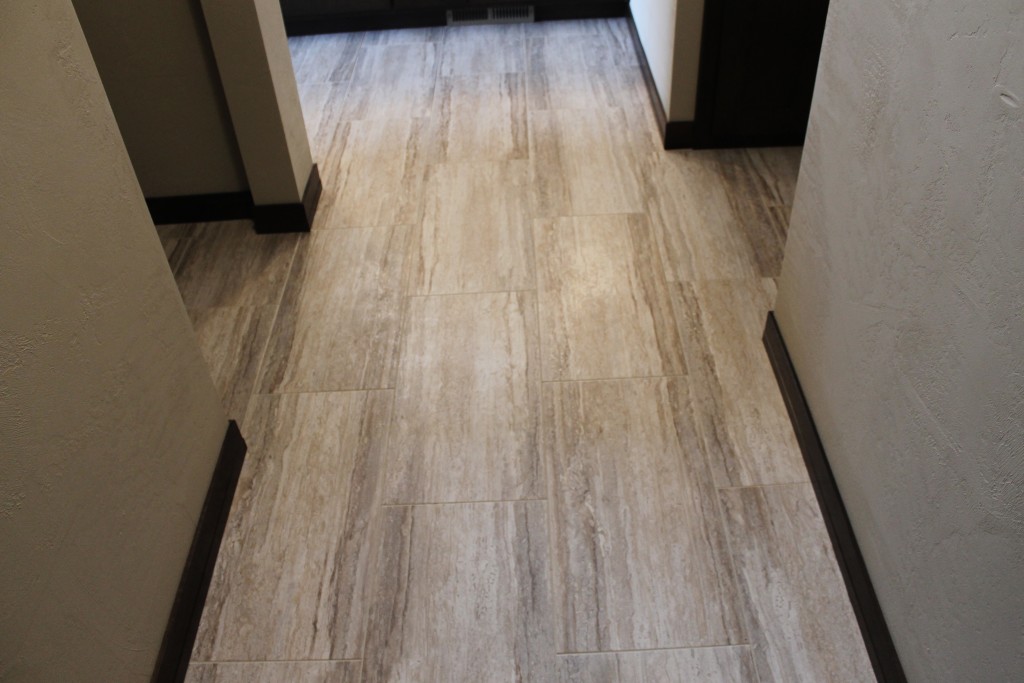 And finally we have the LVT for the Mudroom and powder bath.  No counter needed, since the bath will have a pedestal sink and there are no other counters.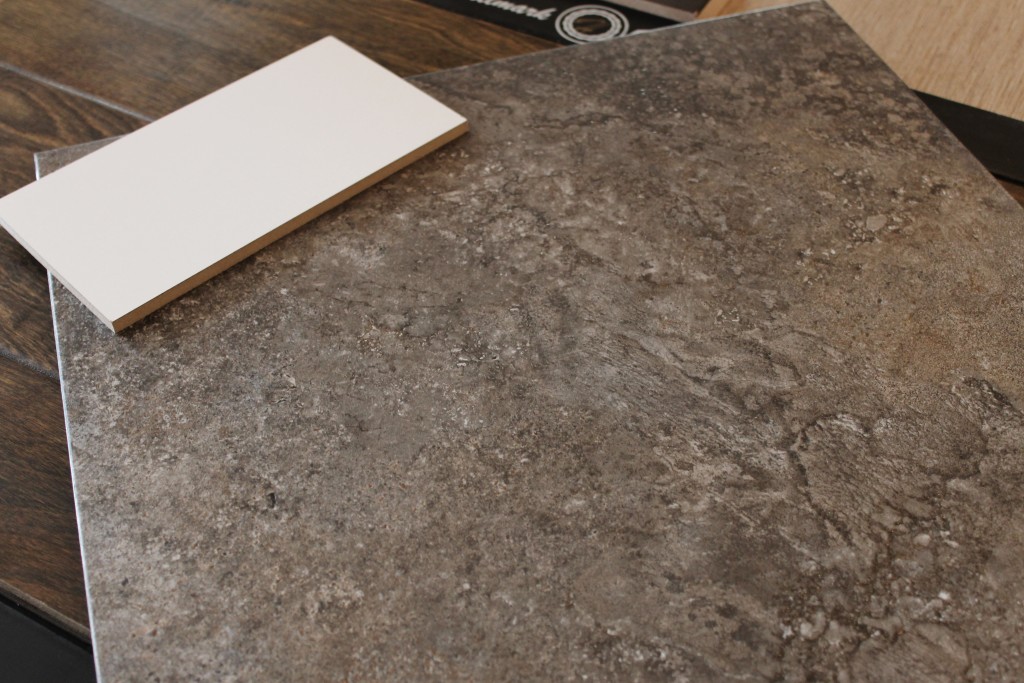 The deep gray will look as stunning in their house as it did on this recent custom: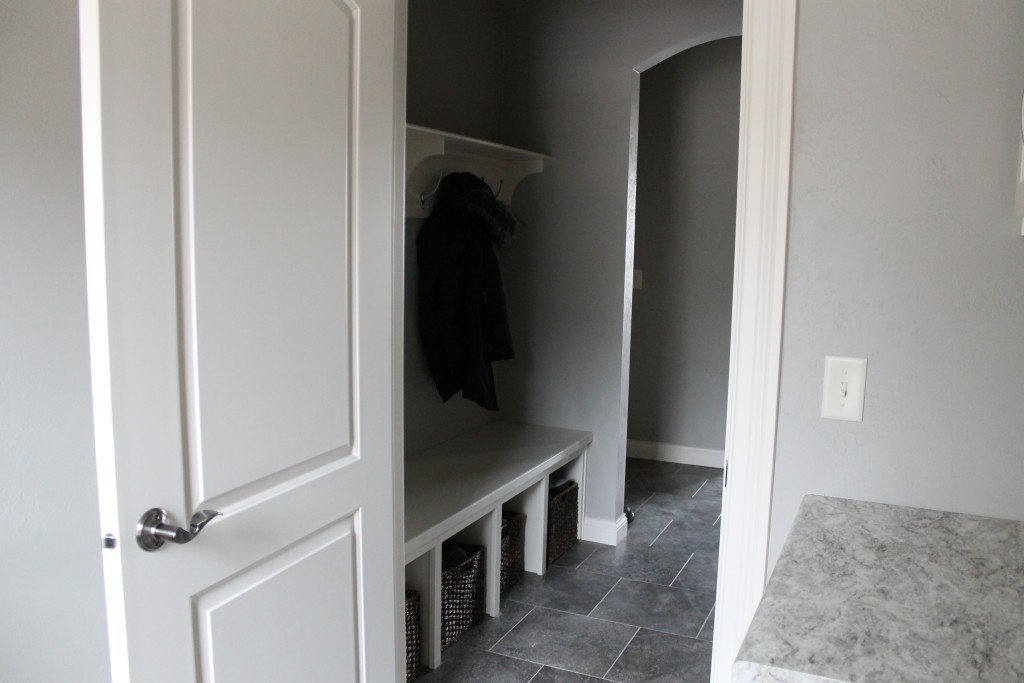 That takes care of the solid surface flooring, but what about the softer side?
Carpet was a bit of a struggle until we decided to pick the ones with the BEST names!
The low nap geometric print is a great carpet for stairs and the lower left corner is the main carpet for the bedrooms and great room.  The multi-colors will hide dirt and keep this home family-friendly!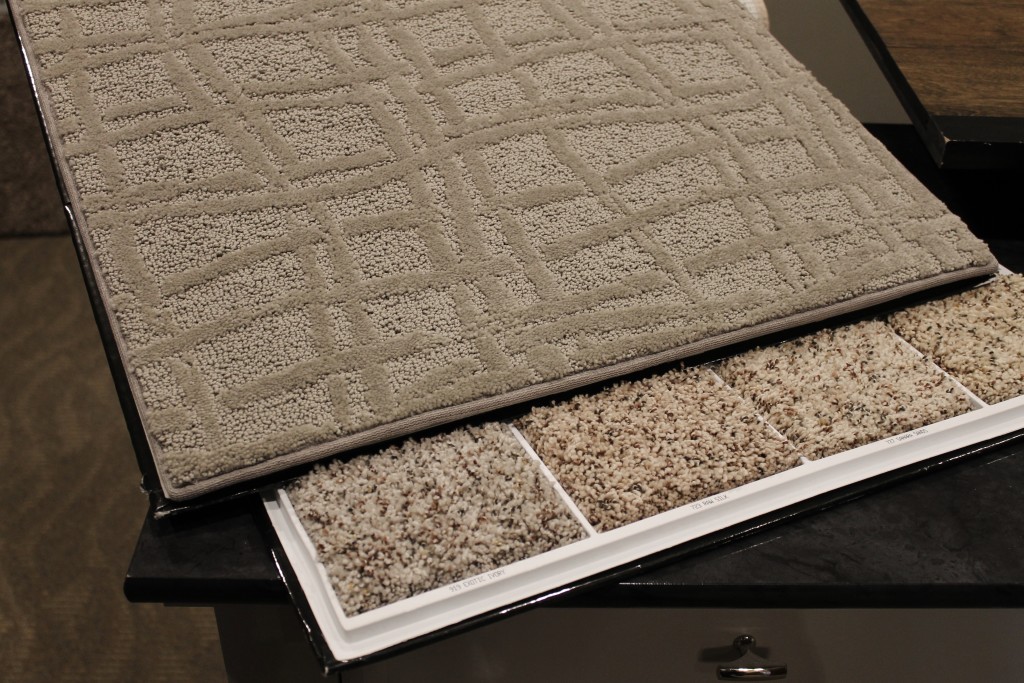 Appropriately (or maybe inappropriately!?!) named "Living the Dream" and "Exotic Ivory."
And because I just couldn't help myself: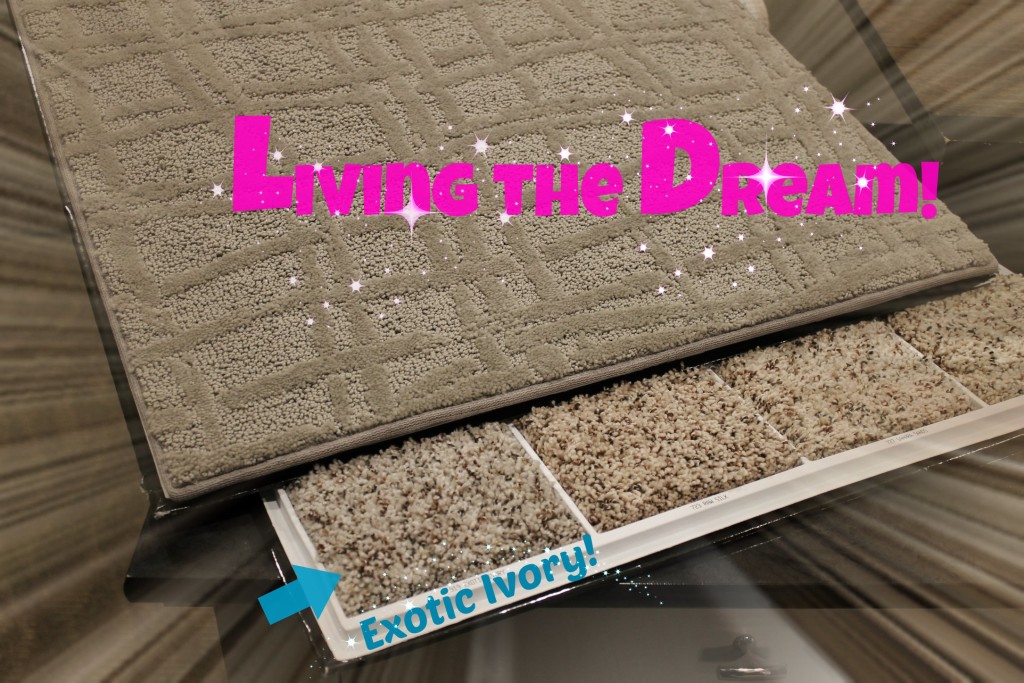 What more can be said?  Soon enough Beth and Grant will be Living the Dream in their new MDH home…