The Difference a Color can make!
We have recently been working on creating some new and exciting looks for the exteriors of our most popular model home designs here at MDH.  This has lead to me compiling an array of exterior color schemes to look back on.  Here are some of our favorite exteriors and how the color of the siding makes all the difference!
Let's start off with two dramatically different takes on the same design!
Warm and Rustic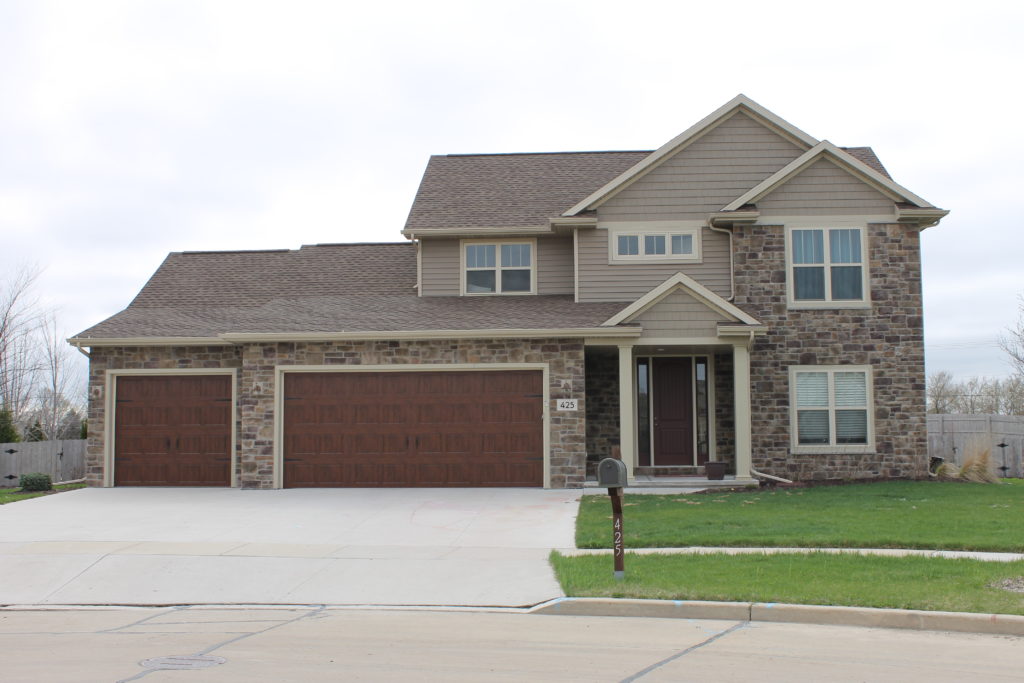 Savannah wicker siding with matching windows, gutters, downspouts and soffit.  a wine colored front door and wood look steel garage doors finish off the look.
Cool and Craftsman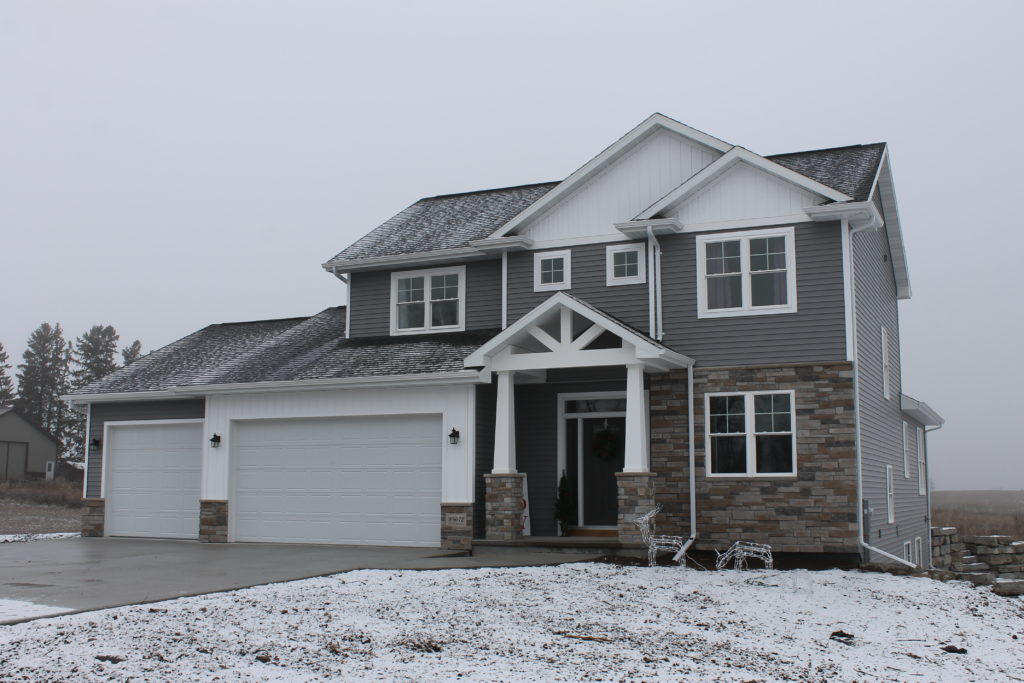 This home embraces a Charcoal siding with white windows, white accents, white board and batten vinyl siding and a more craftsman front entrance (snow for added effect).
Three Different Fronts

We recently ran a Face book contest on our Jon Huss Custom Homes page for the favorite front of these three- the winner?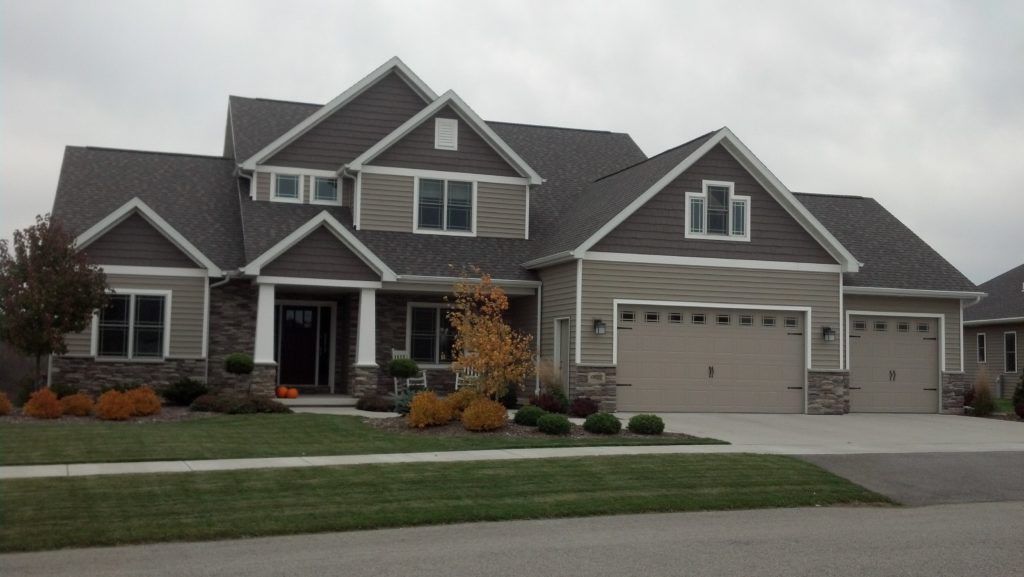 #2!
And our Favorite!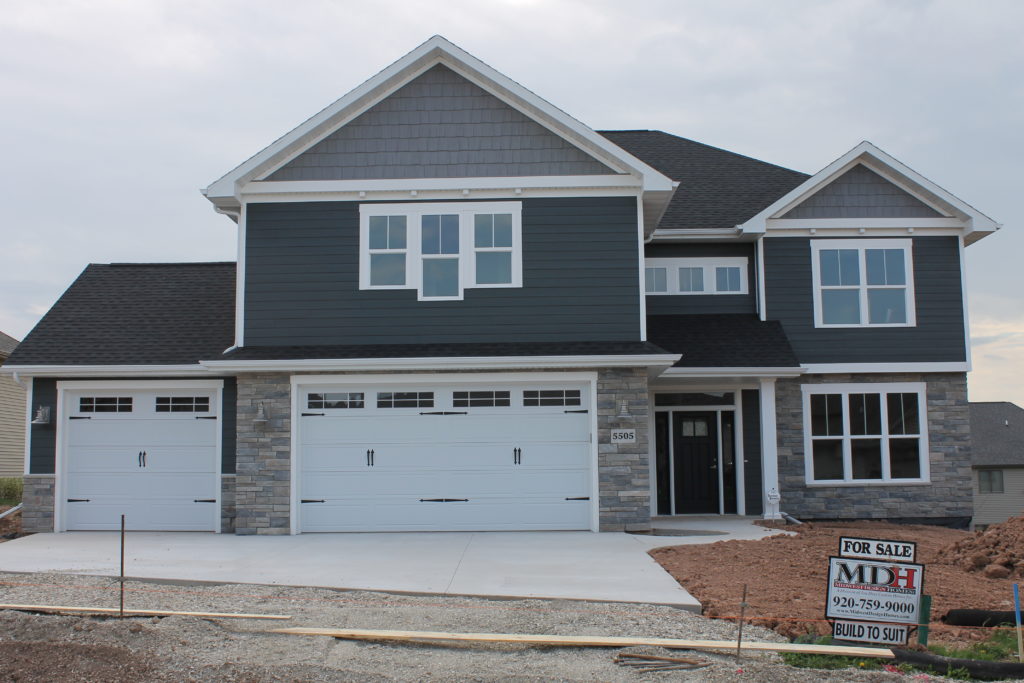 Some home designs have been around long enough that we can claim to have built them in almost every color!  That is certainly true for our popular 2-story design that we keep changing and reinventing for each model home and custom build!
Check it out!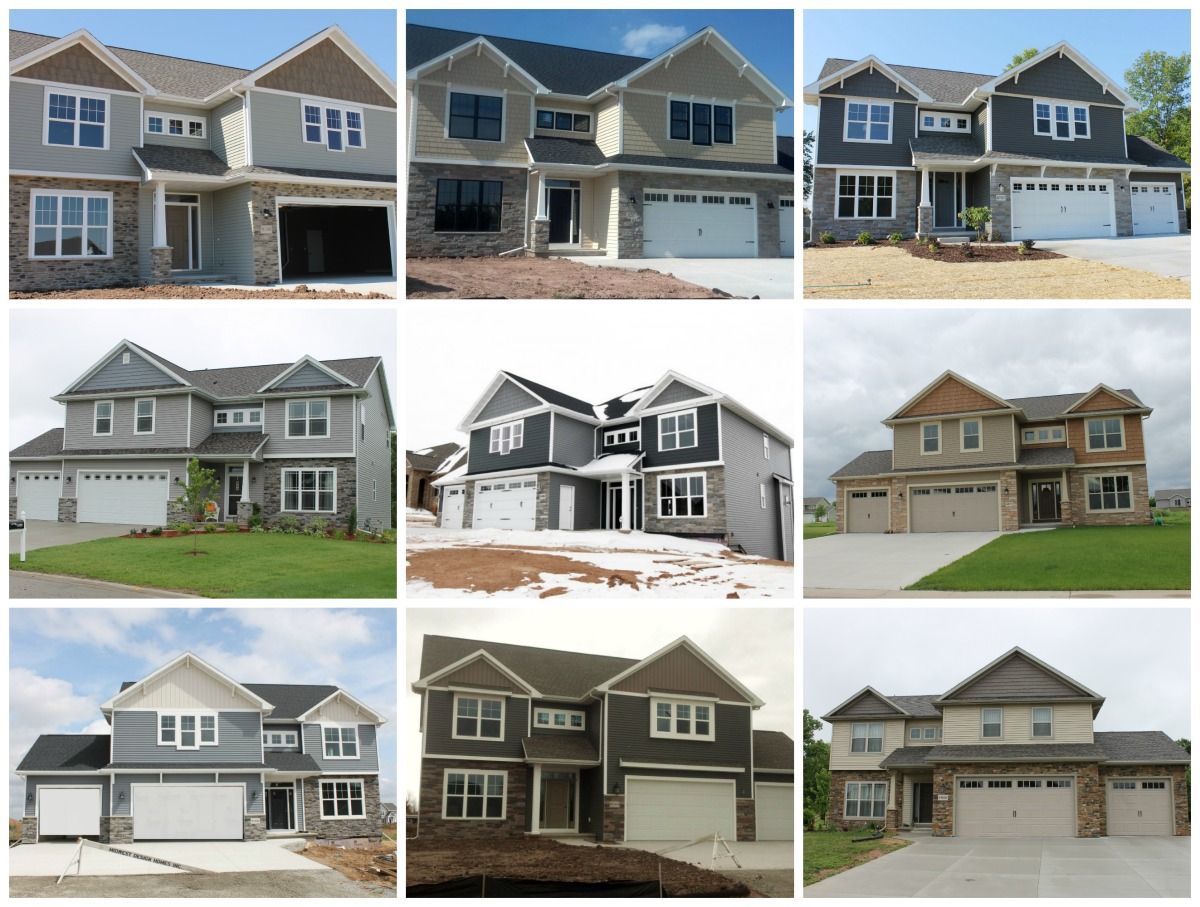 What are your favorite exterior color schemes?