How to throw a Hippies vs Hipsters Party!
Deciding this year's theme for our annual summer party came right down to the wire, with this last minute suggestion suddenly becoming the front runner!  It was a theme that let me do what I do best- create simple low cost decor for a fun night that never takes itself too seriously!  Here's how it all turned out!
Food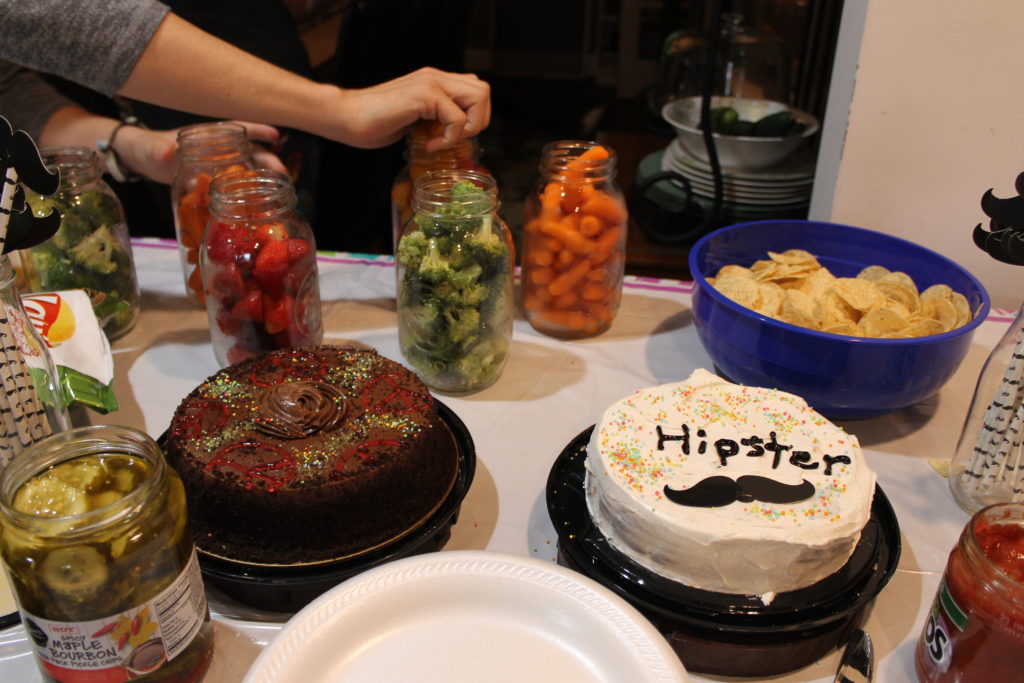 I'll start off by saying we never used to host these shindigs with food.  In our younger years our party began after dark and implied drinks and snacks by the fire.  These days it feels like we've all got a curfew!  We adjusted to a dinnertime start and grilled hamburgers for our guests.
As part of the spread I put together a few food items to poke fun at the theme.  Including both a Hippie and Hipster cake, smiley face cookies for the Hippies and everything in jars for the Hipsters.  Apparently Hipsters love food in jars, Sriracha and gourmet pickles!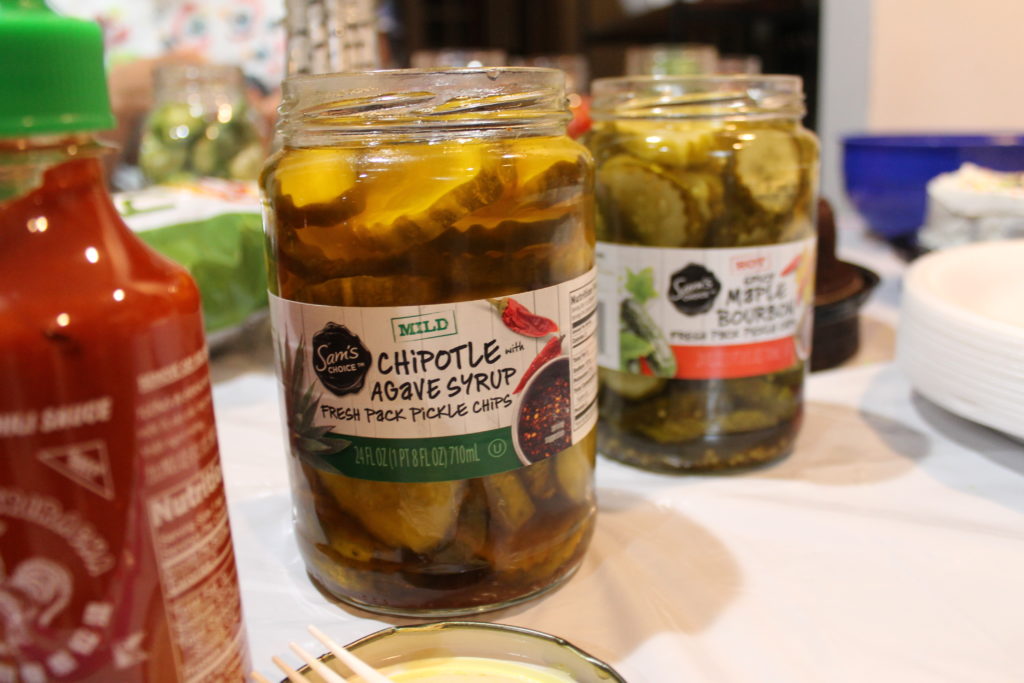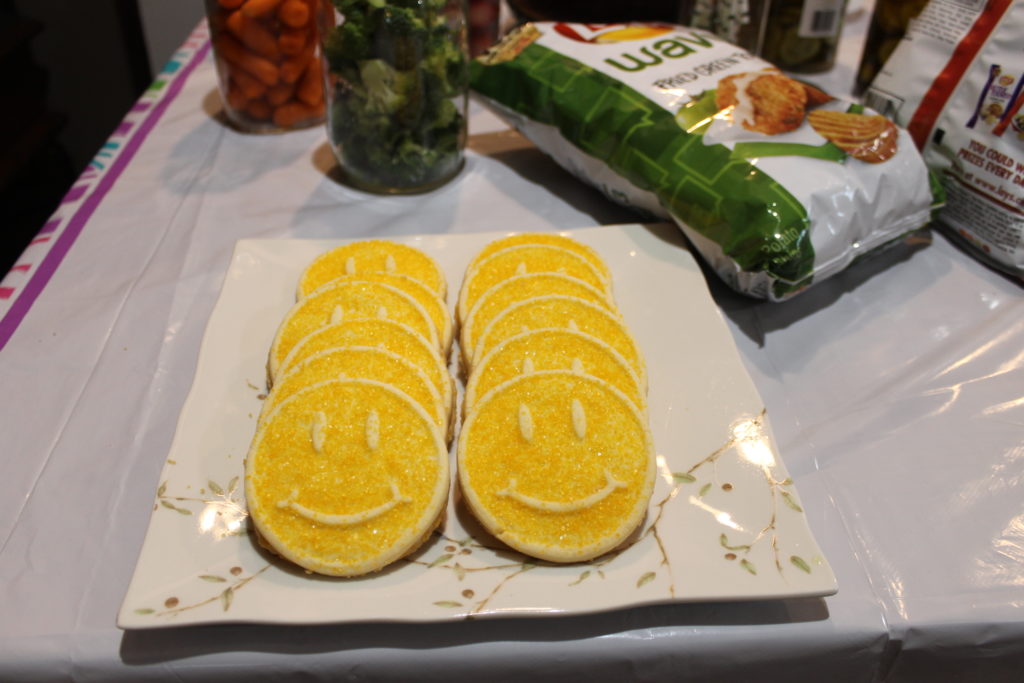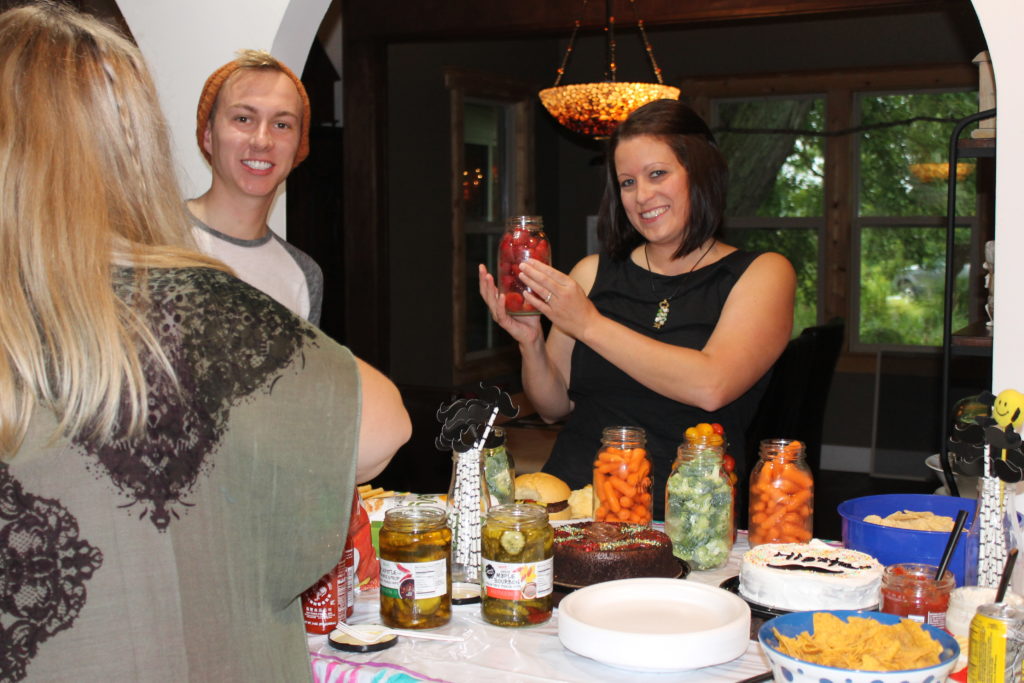 Decor
For decor I didn't go over the top nor did I spend a ton of money.  I transformed my sun room into a Hippie Hang-out Room, complete with lava lamps and bean bag chairs (both of which I had).  I borrowed some 60's inspired art and used tie dye handkerchiefs as covers on throw pillows.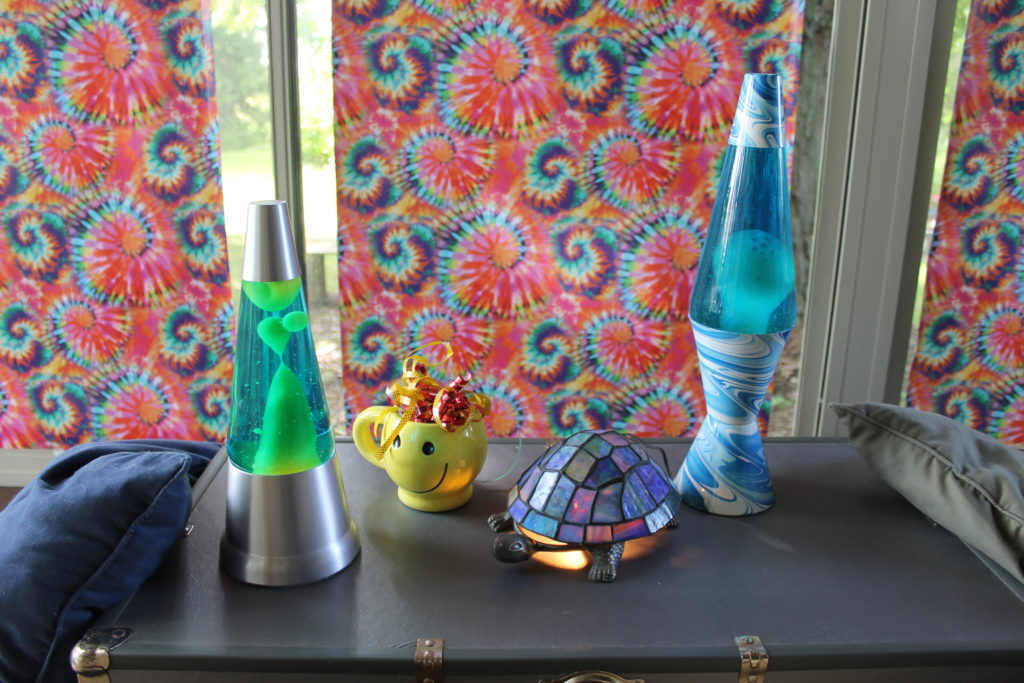 The biggest impact came from the roll of tie dye wrapping paper I miraculously found at Hobby Lobby after striking out looking for Hippie or 60's decor at the Party stores.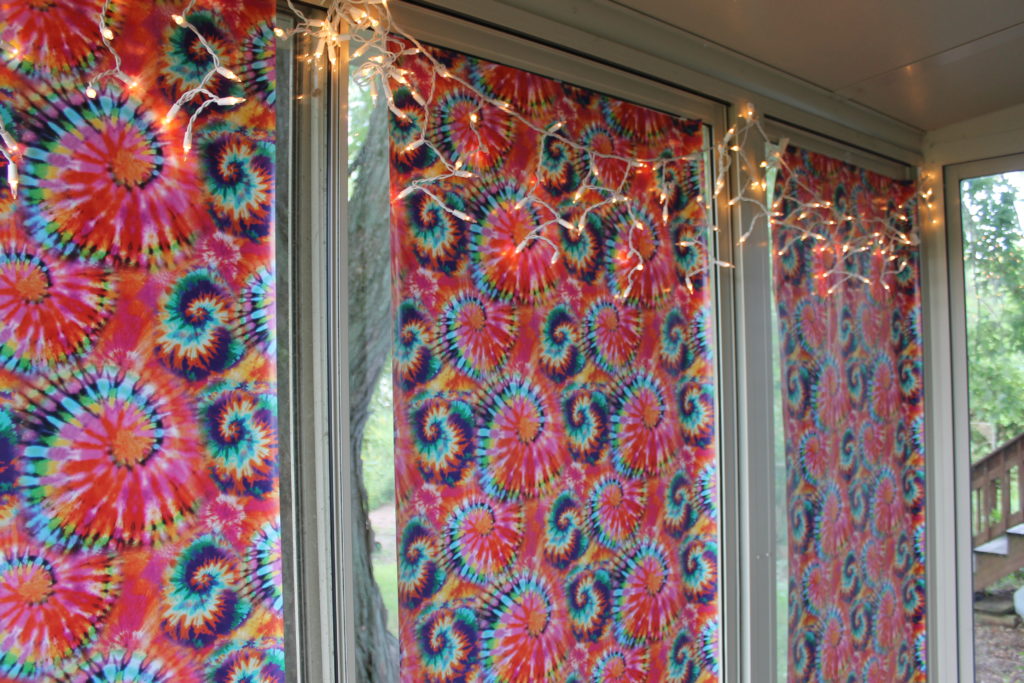 A little fun!
In the dining room I had a flow chart illustrating common cliches to the question- Am I at a Hipster Wedding?  I also covered the table with brown paper and encouraged people to add their best Hippie graffiti with sharpie markers.  While most drew peace signs and flower power daisies, a few guests took the opportunity to brainstorm for ideas for next year's theme.  These were the front runners-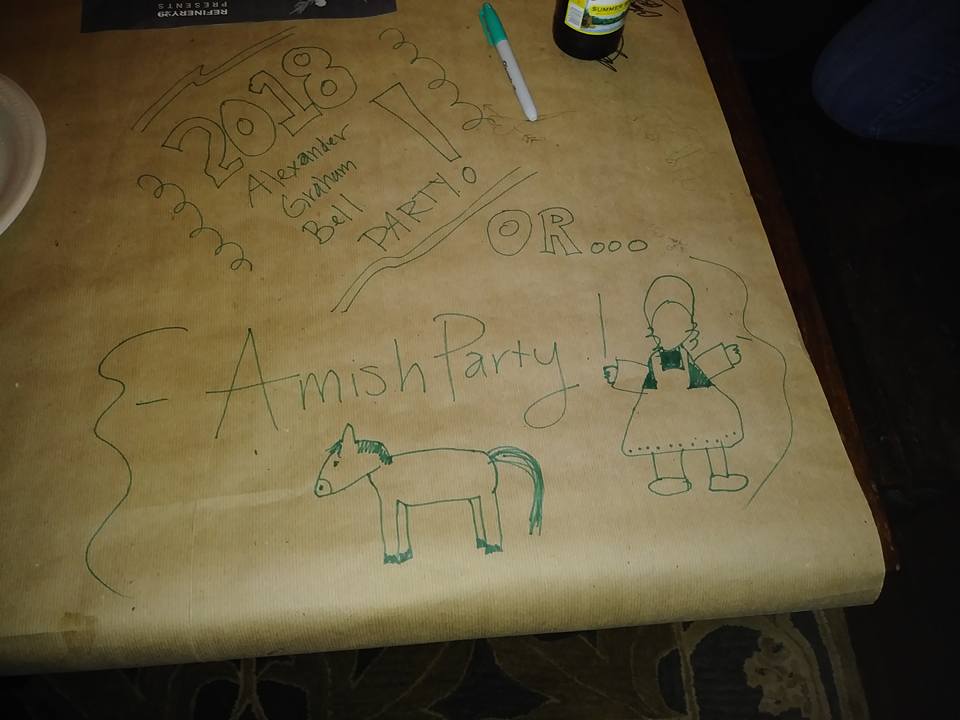 Photo Backdrop
We had two options for selfies at our Hippies vs Hipsters Party.  The shredded fabric room divider my friend Becca created was one that looked amazing in every photo we took!  The Hippie Hang-out room was also a pretty stunning spot for a memorable pic!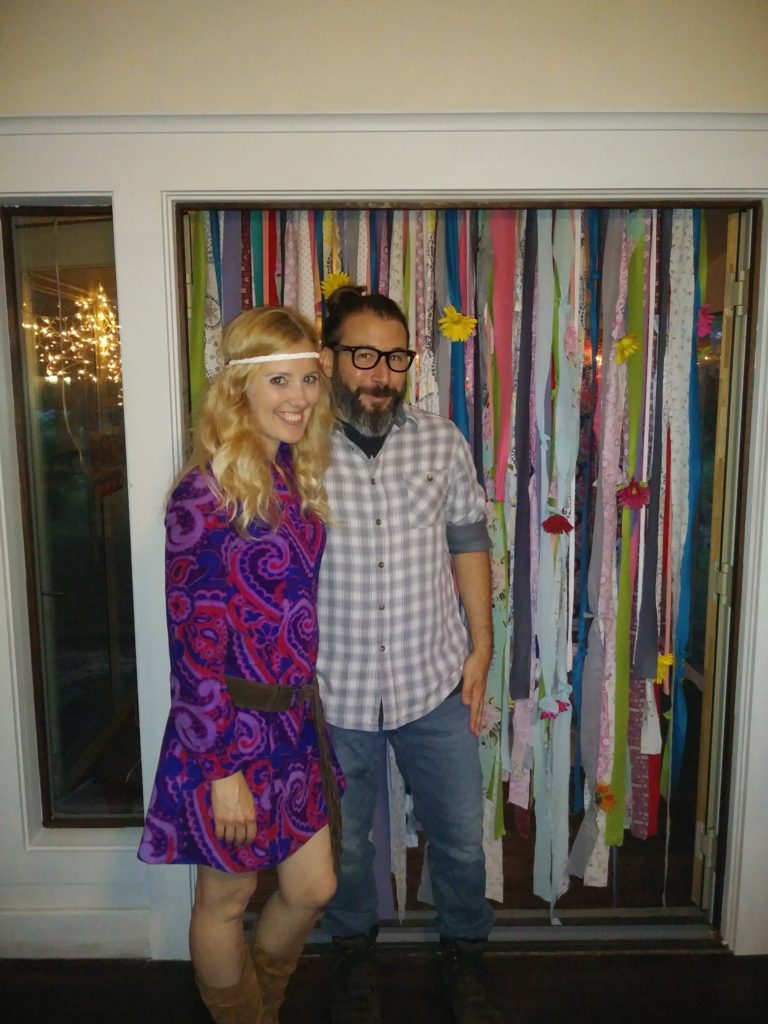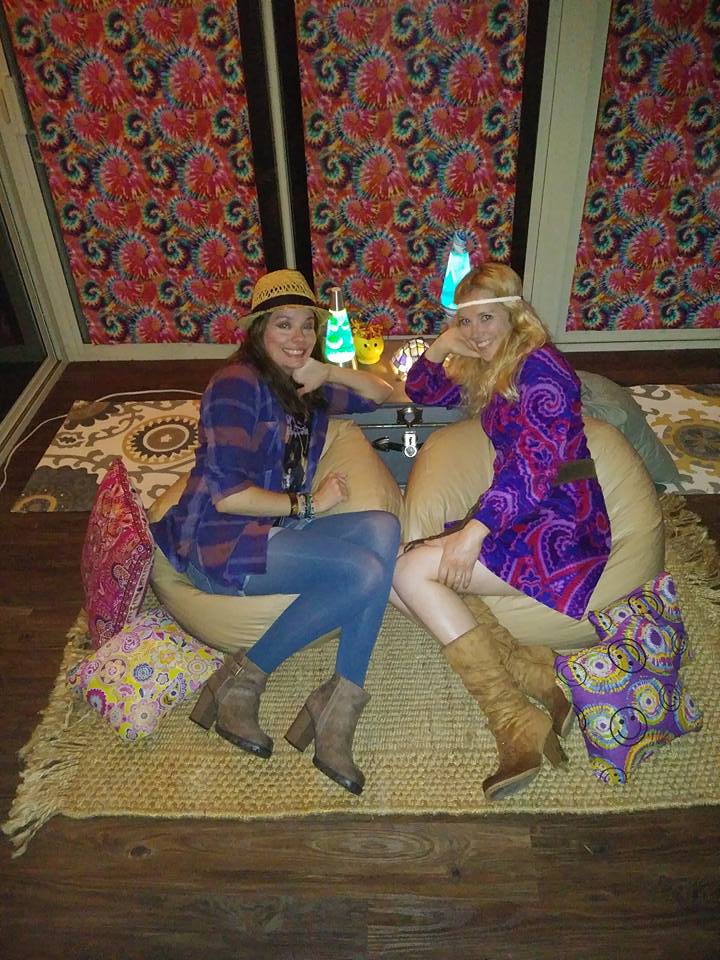 Fire and Music!
No party of ours would be complete without an awesome campfire and a chance for our friends to sing karaoke style!  Although it turned into a wet evening- no one let the rain ruin their good time!  And the key to building the best Hipster fire?  Get it good and hot before the storm comes and it will burn strong through the pouring rain!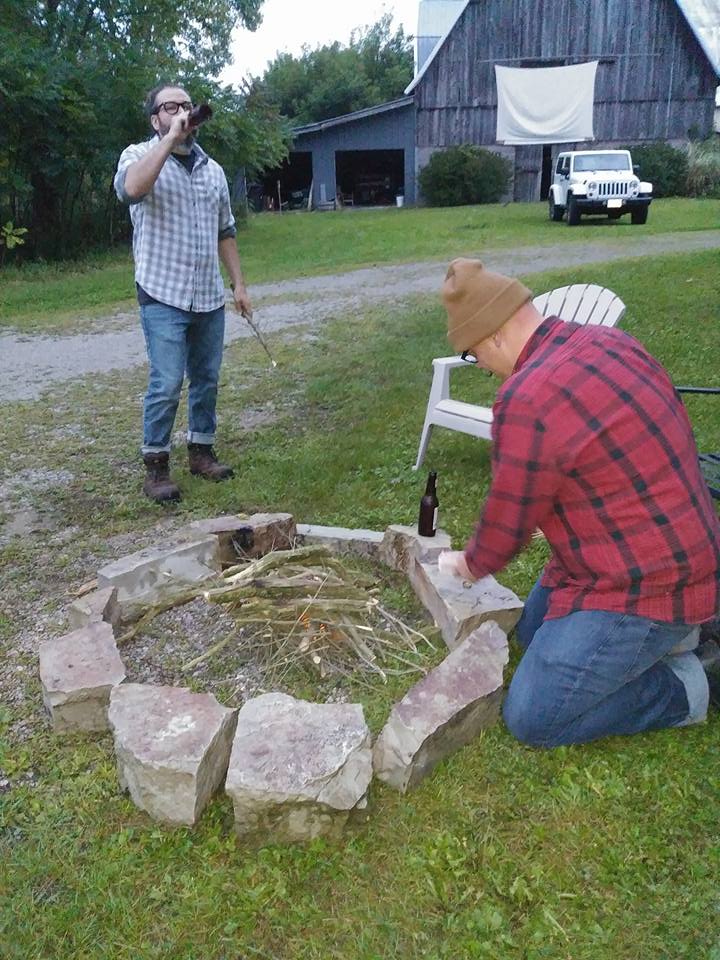 Then just kick back, relax and have a good time!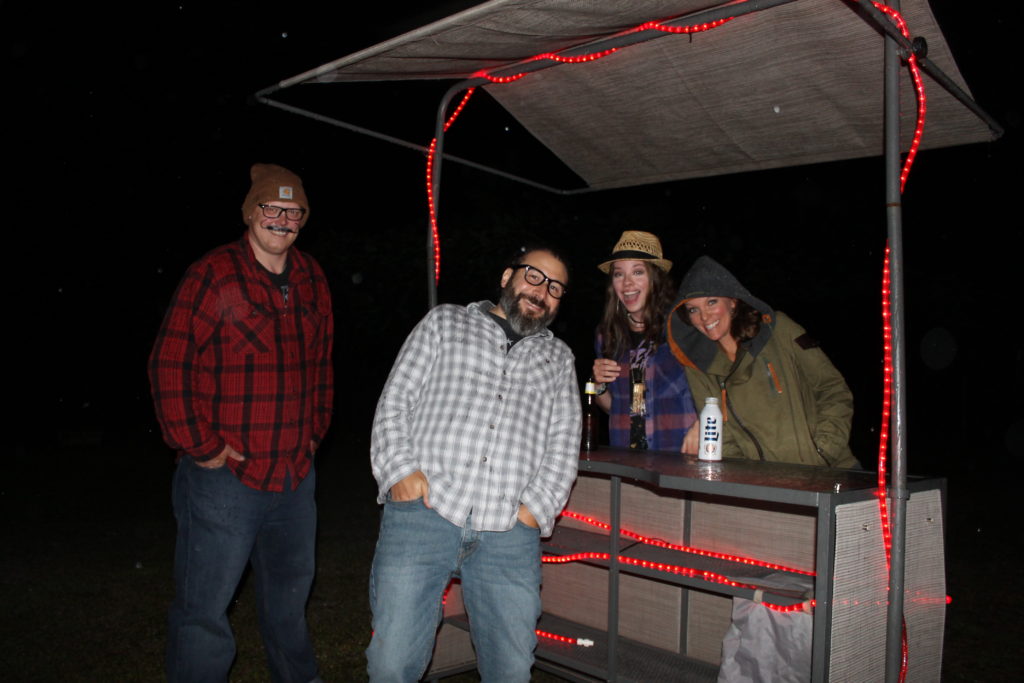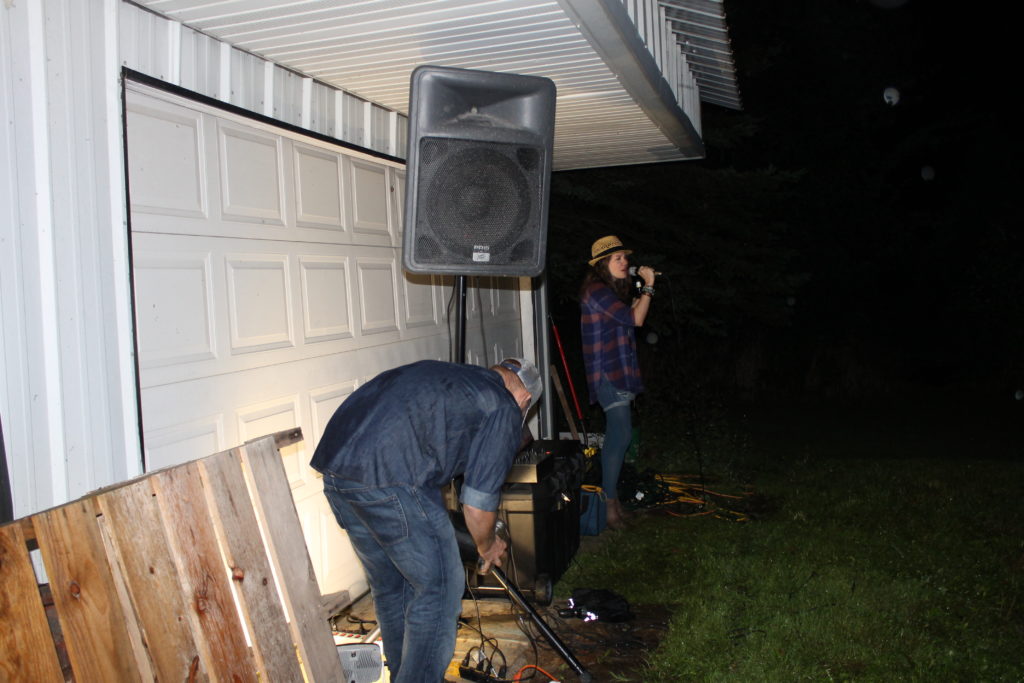 All in all this little last minute theme turned into quite a successful summer send off!  We'll just have to wait and see if the Alexander Graham Bell Party for 2018 can top it!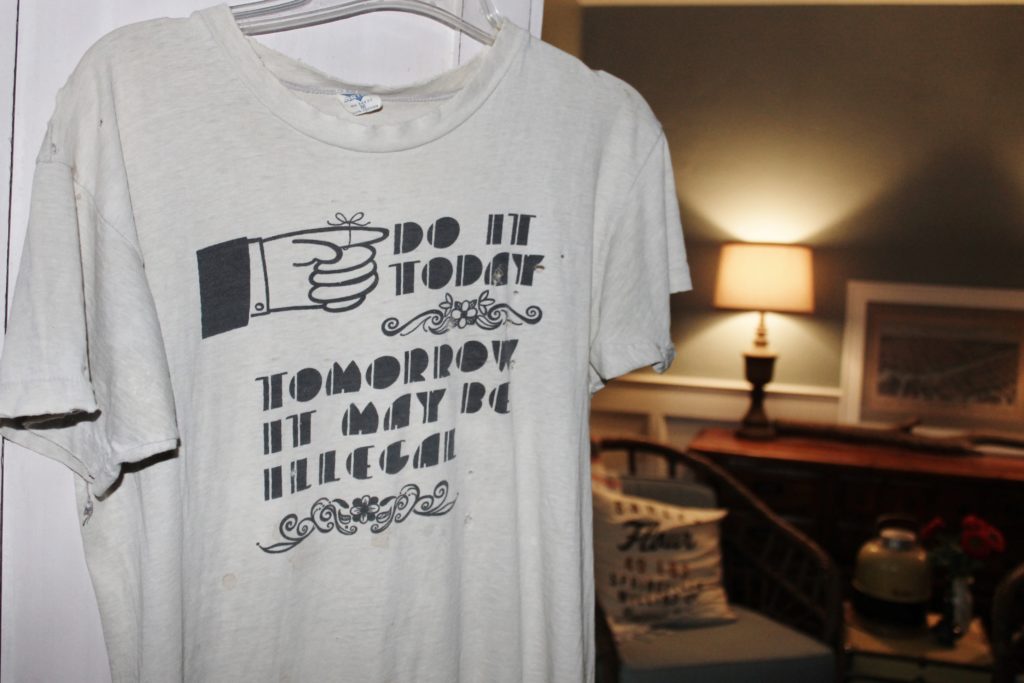 (Authentic 60's t-shirt that belonged to my parents!)
And here's another one of our Iconic Parties-
In Case You Missed It!