How to Throw a 90's Party!
After my 15 year class reunion was announced last summer I asked myself- has it really been 15 years since High School!?!  I was feeling a bit nostalgic, so I decided to throw my own 90's theme party.  Only I encountered a problem- when I went to my usual party supply store for ideas I was greeted by…nothing!  There was the Roaring 20's, the 50's Sock Hop, the Hairband 80's…  Each decade had its own section and then after the 80's…nothing!  I asked myself- is it too soon to have a 90's party?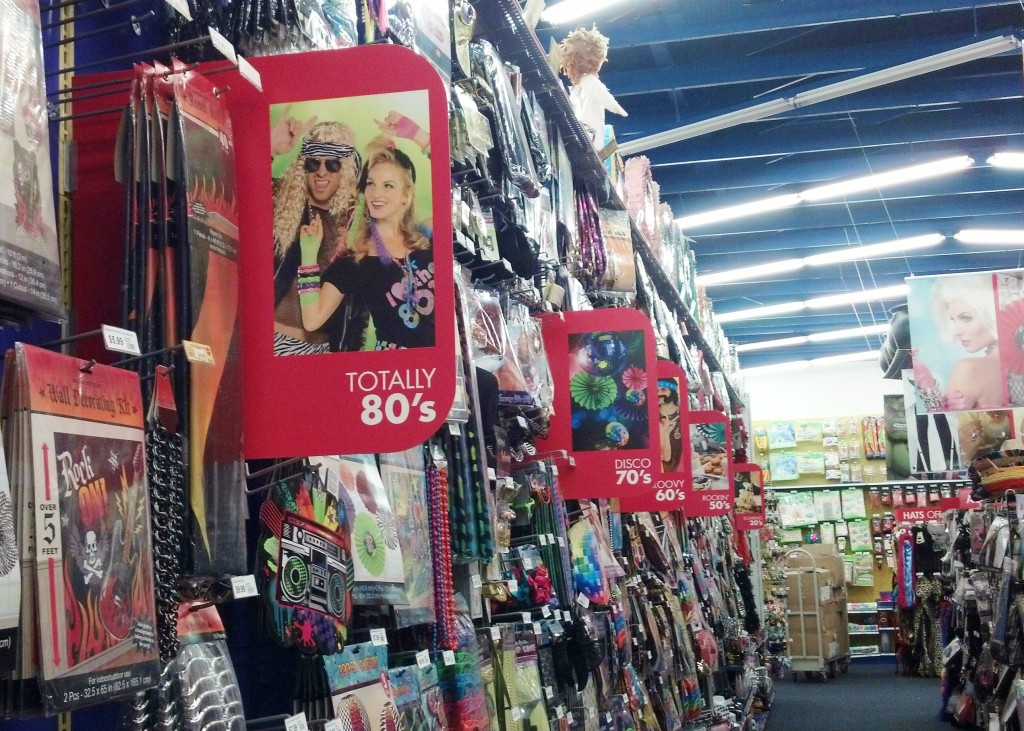 But I took to the internet and found I was not alone!  90's Party ideas were popping up all over!  I took all my favorite ideas and put together a review of my 90's Theme Party from last year!
How to Throw a 90's Party
Start with your setting.  My parties take place outside in my yard in the space between my house and barn (otherwise known as the driveway).  There are 3 tried and true elements to every theme party I host at my house each year.  I always have-
A Bar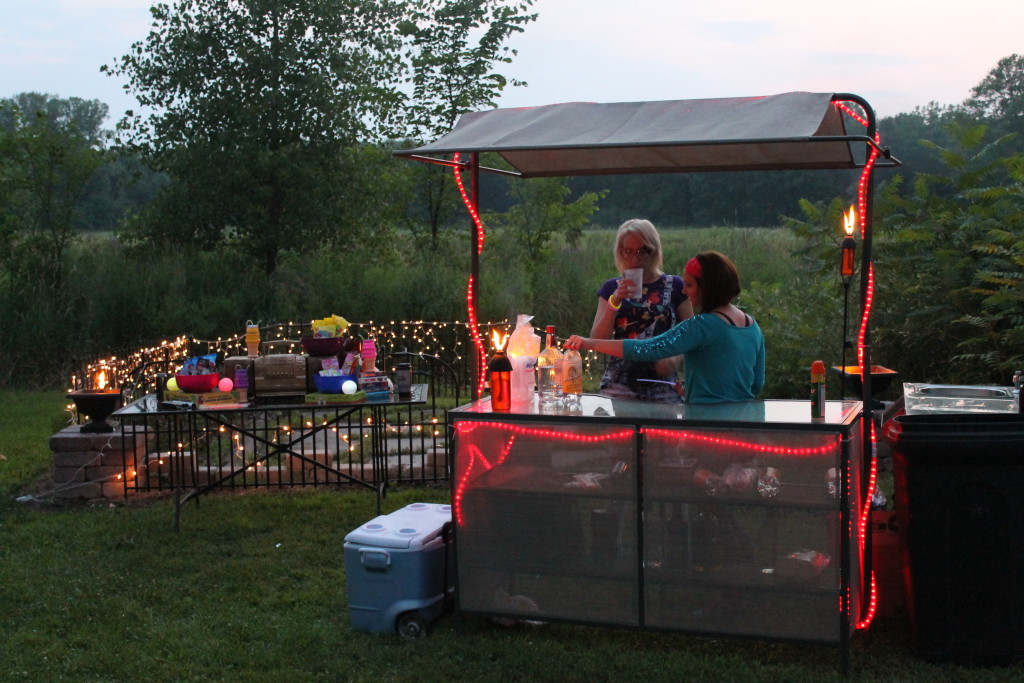 A Fire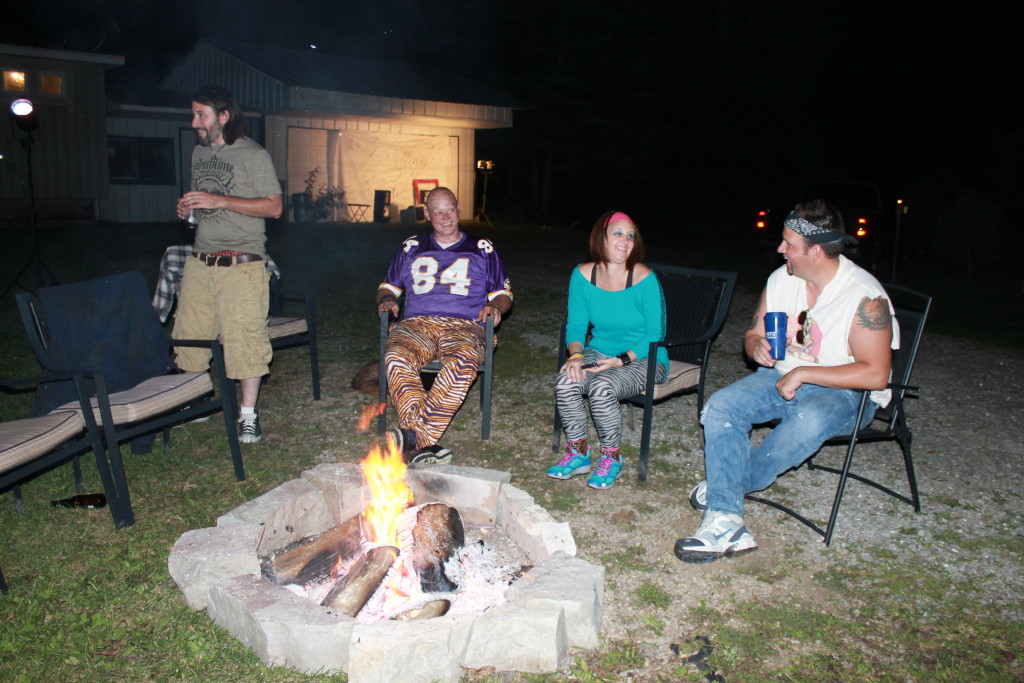 A Movie on our Barn
Decorating
Next up you have Décor.  Lucky for me- I still own everything I ever owned in the 90's and therefore only needed to raid a few boxes from HS stored at my parents house to find authentic 90's magazines…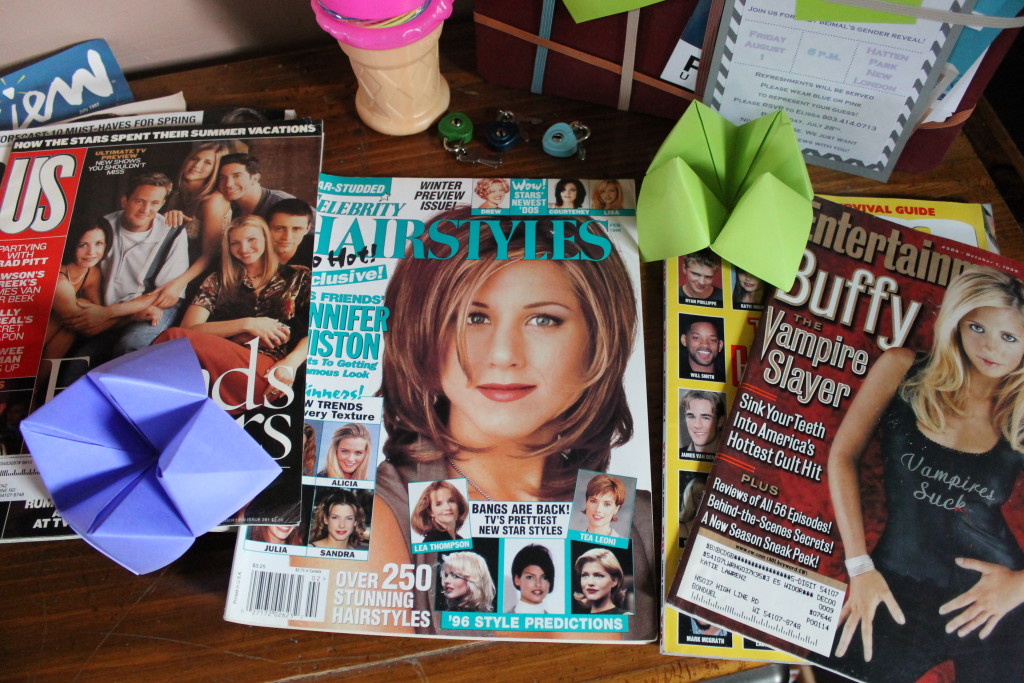 I made a few pennants with 90's sayings on them and the classic cootie-catchers that I think spanned the 80's decade as well!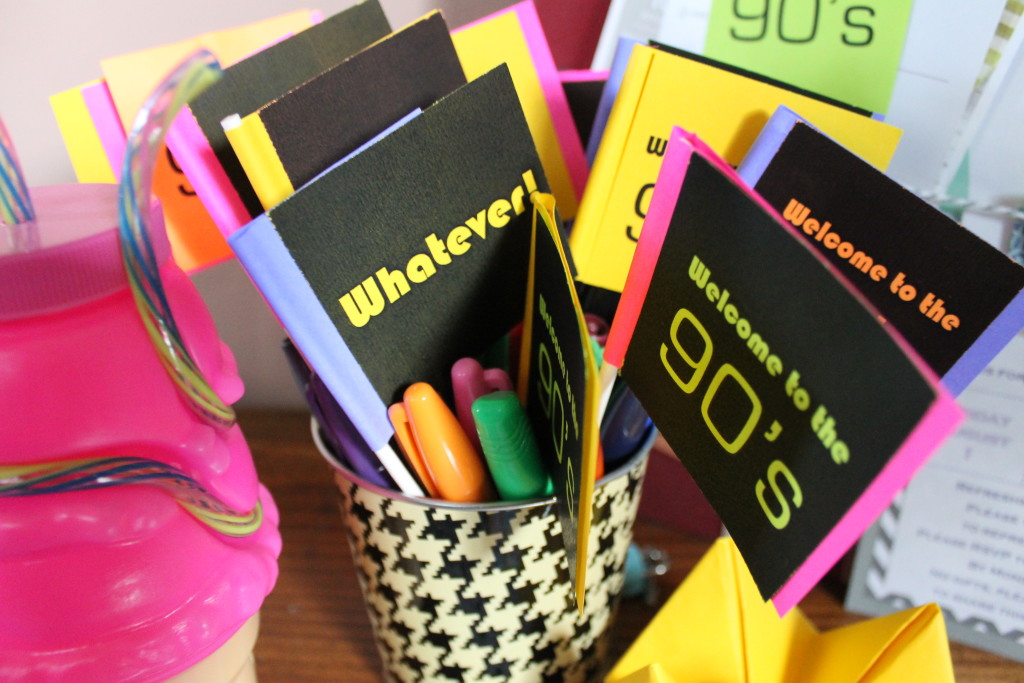 Candy Table
I also created this great candy table with my old boom box spray painted gold as the centerpiece and 90's VHS movies used as risers.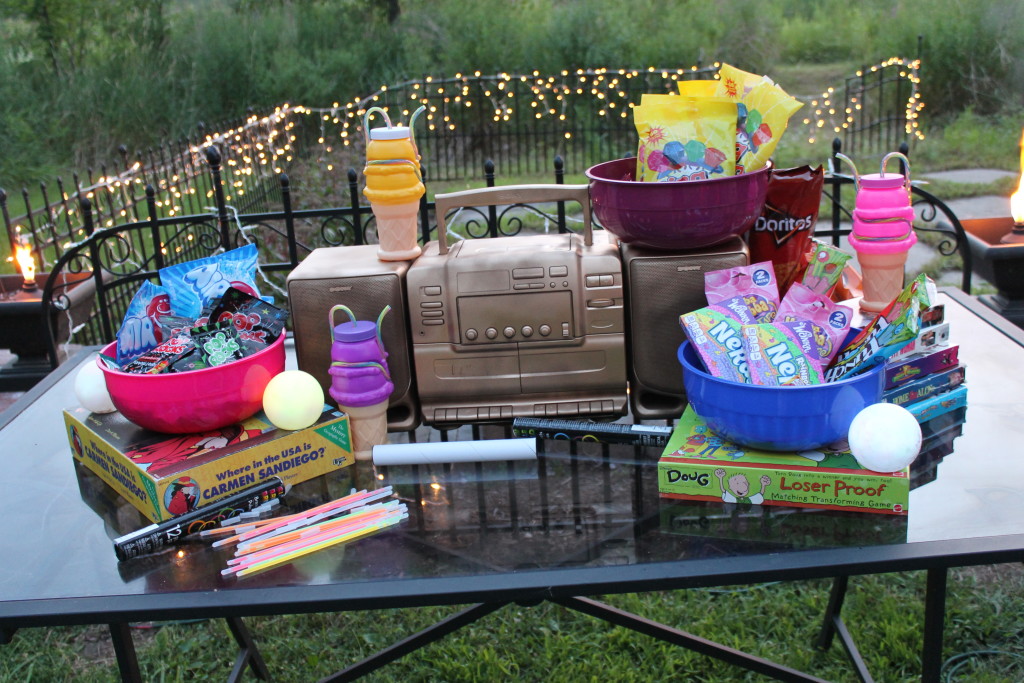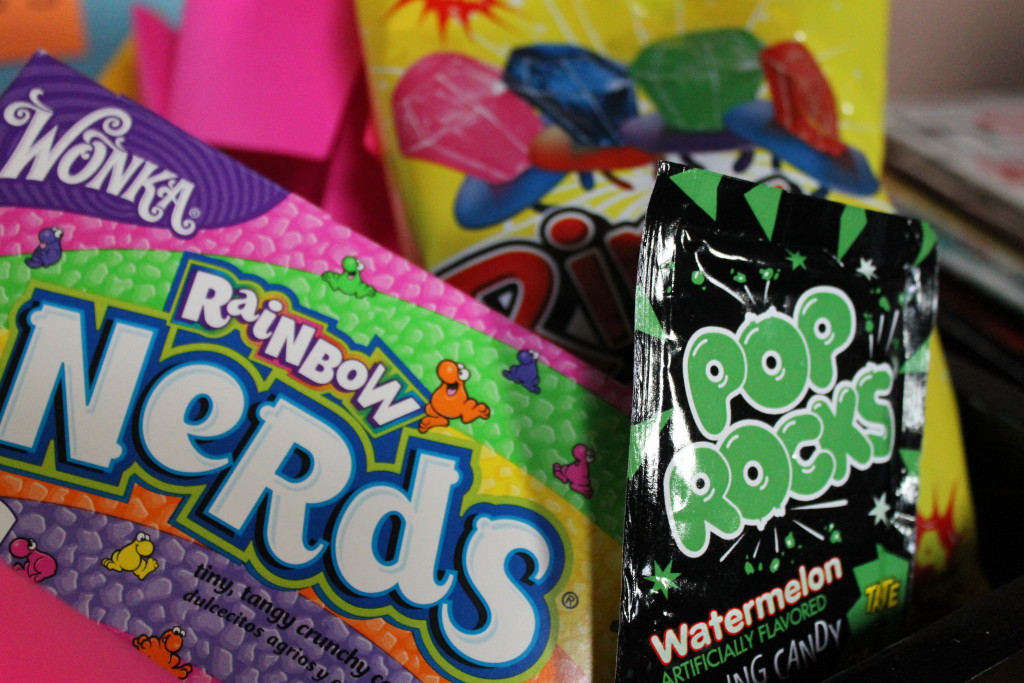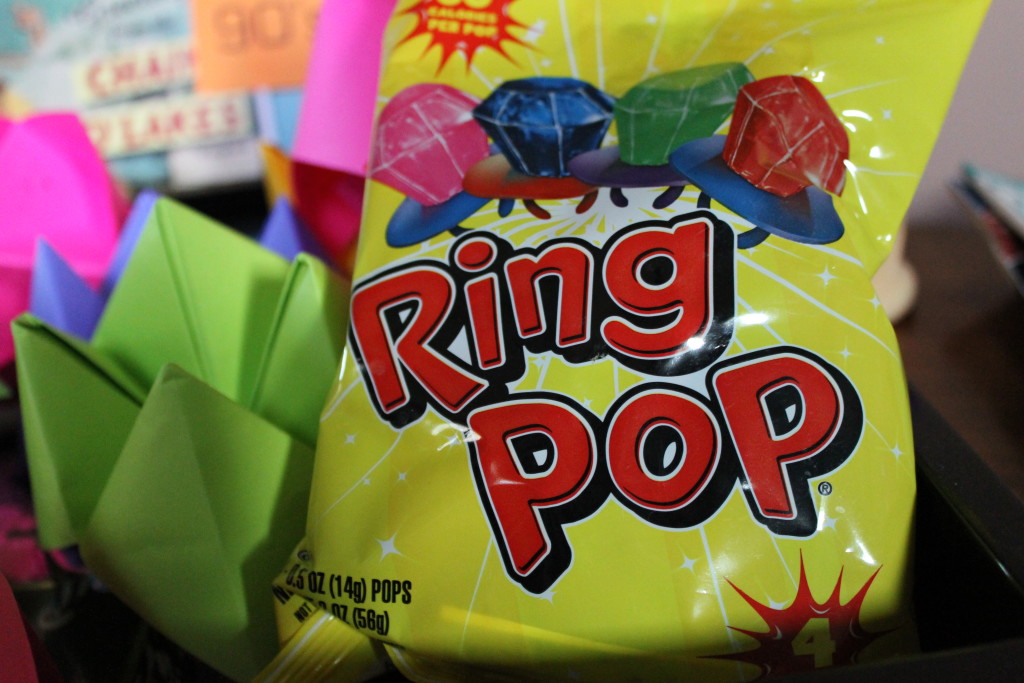 Lighting
And because I think the 90's were all about bright colors, I created my very own luminaries out of milk cartons to light up the walkway to the front door.  Unfortunately, I don't have any photos of this from that night- but I snapped these shots the next morning so you get the idea.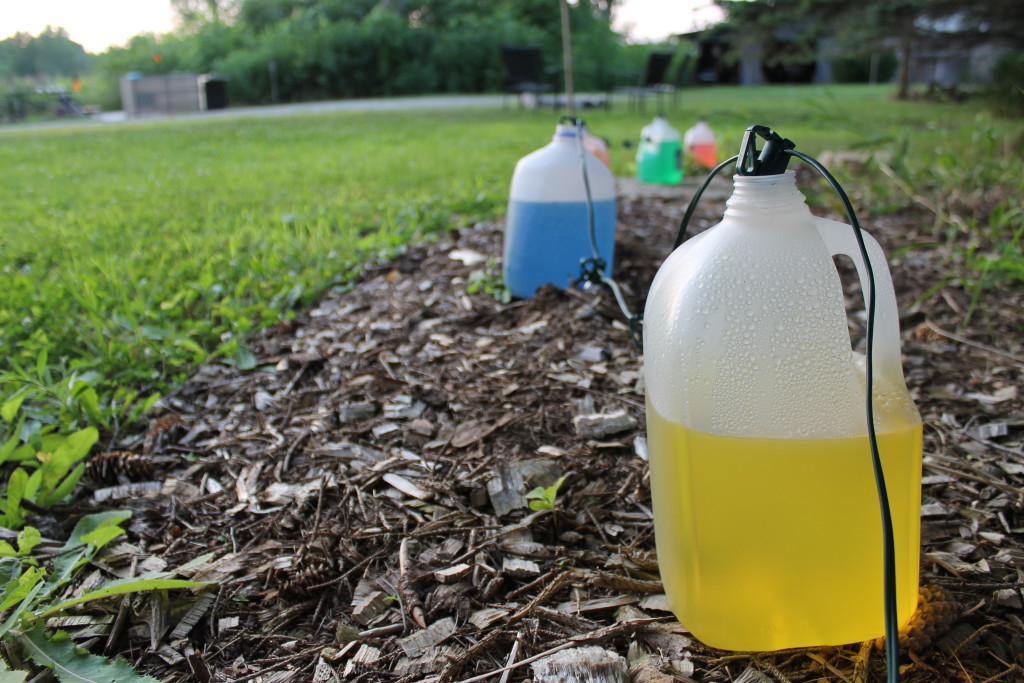 Super easy!  Milk cartons, water, food coloring and those big oversized Christmas lights stuck in the top.  Of course, the lights never come in contact with the water and they just light up the entire carton!
Fun and Games!
And finally- have a party game or a few activities.  I made a simple composition book a registry for guests and encouraged them to write messages like you would in a school yearbook.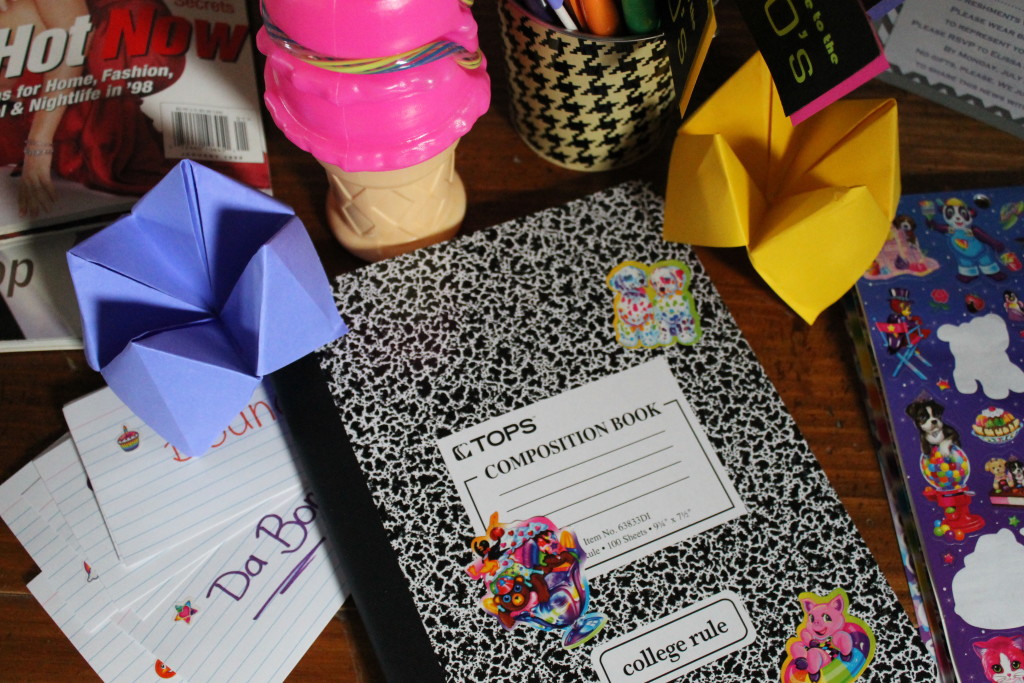 I also put familiar 90's sayings on index cards and had each guest draw one at the start of the party.  Their challenge was to see how many times they could work the word into conversation throughout the night!
Photo-Op Area!
Of course, the new must-have for every good theme party is a great backdrop for taking selfies!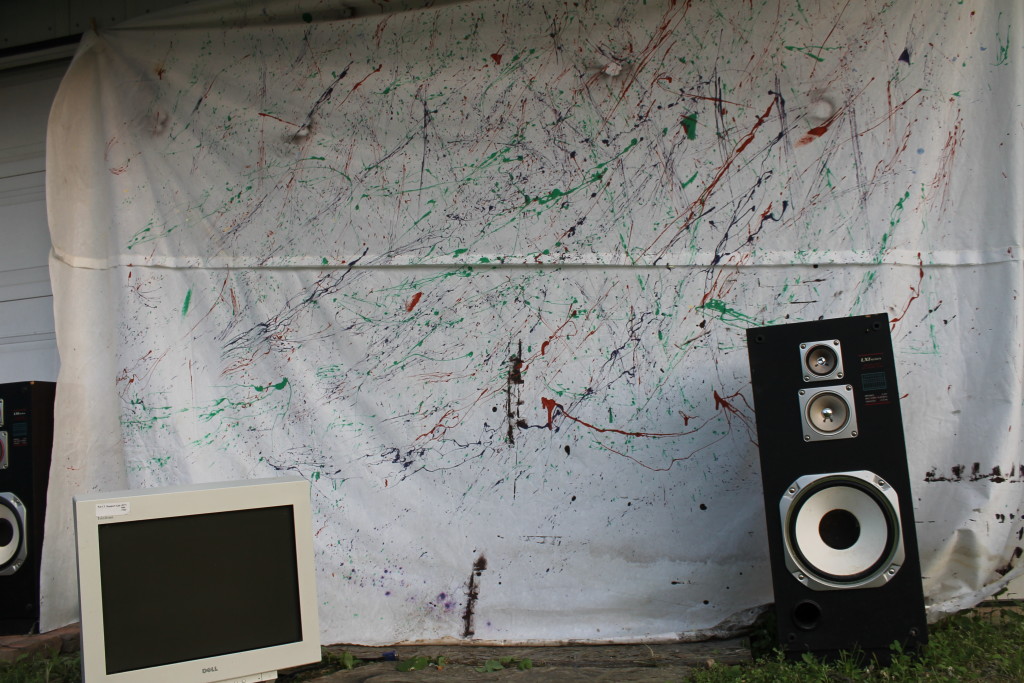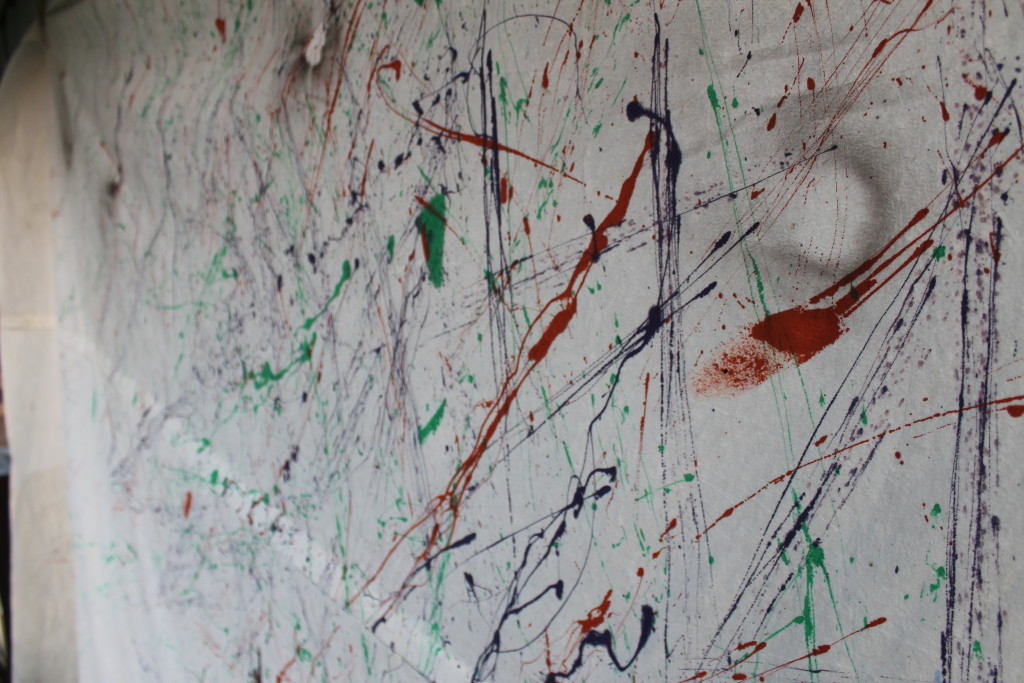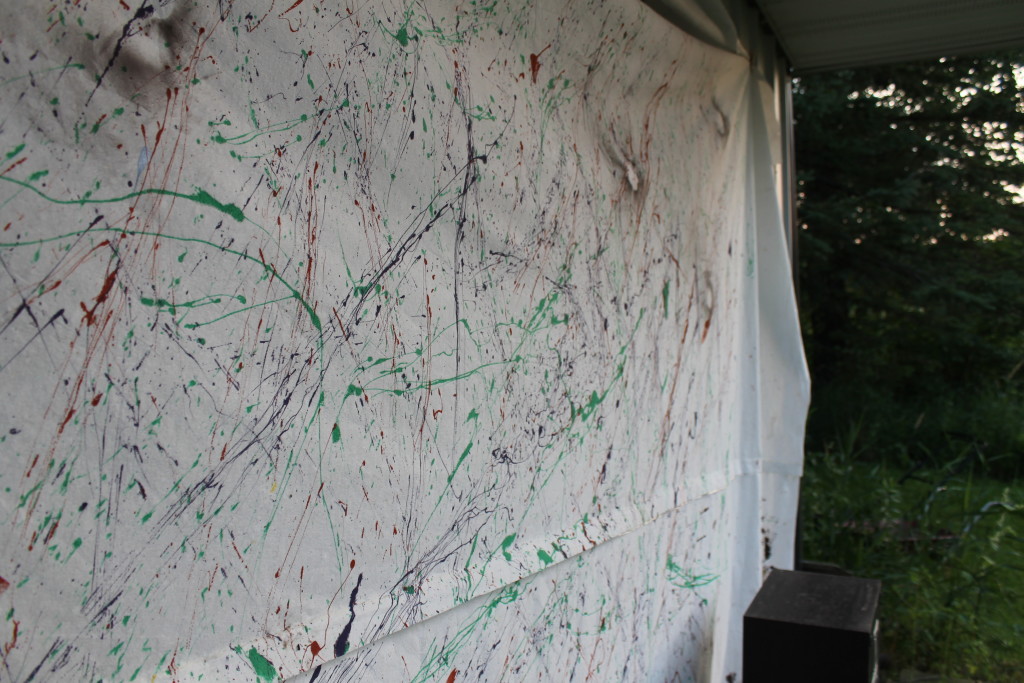 I chose a simple painter's tarp with splatter paint.  I was able to use things I already had laying around- which was nice!  I found these old speakers in the garage that I never threw out and a big obnoxious computer screen…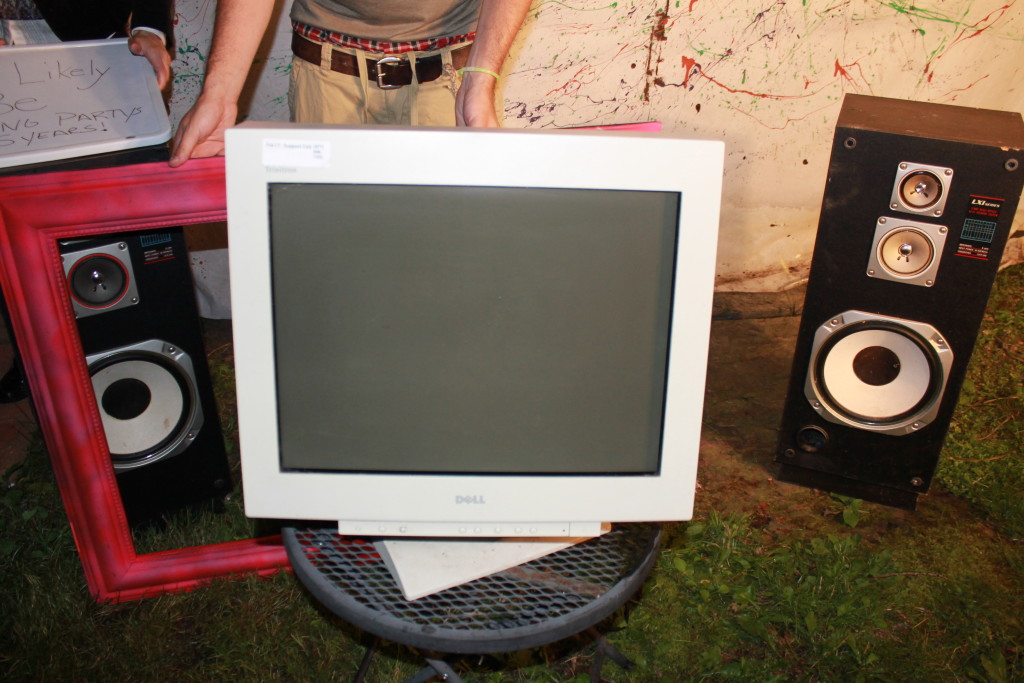 I added a frame spray-painted hot pink and everyone had a great time!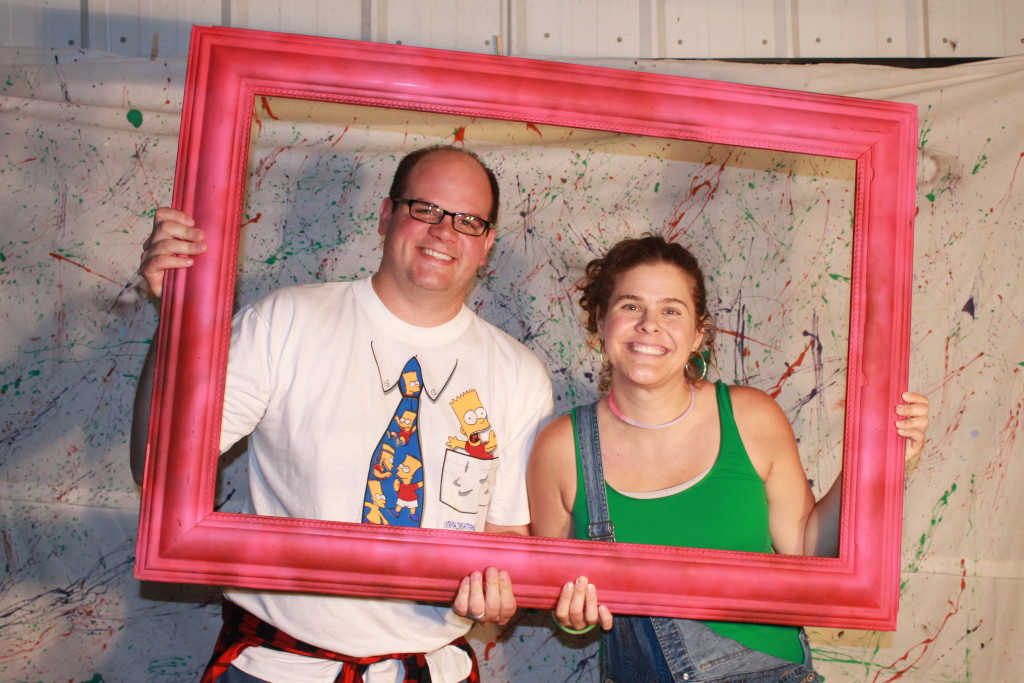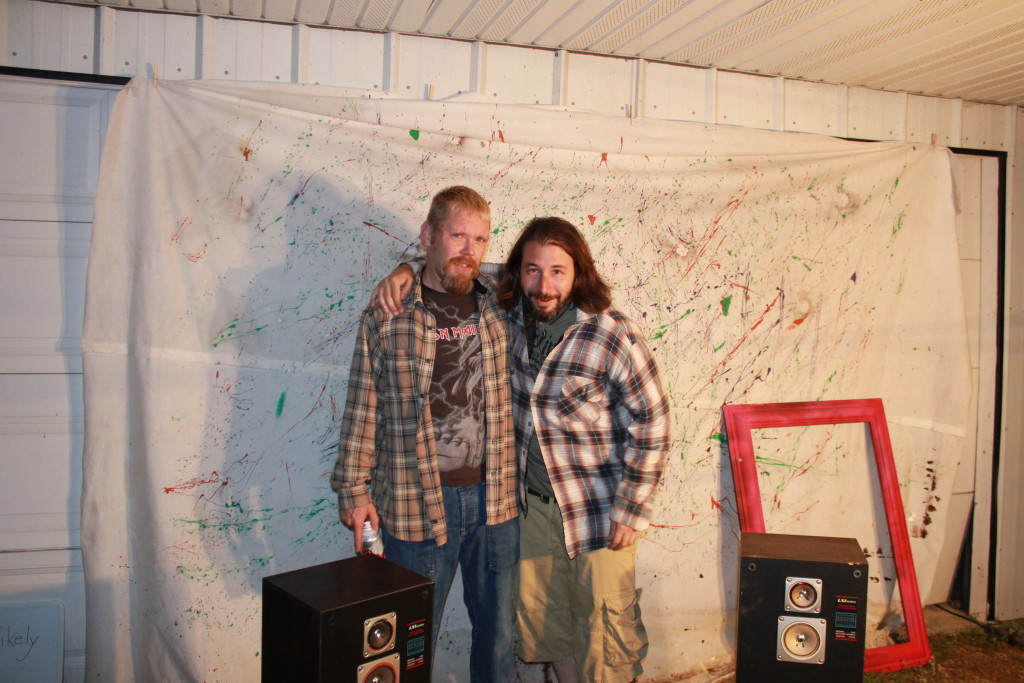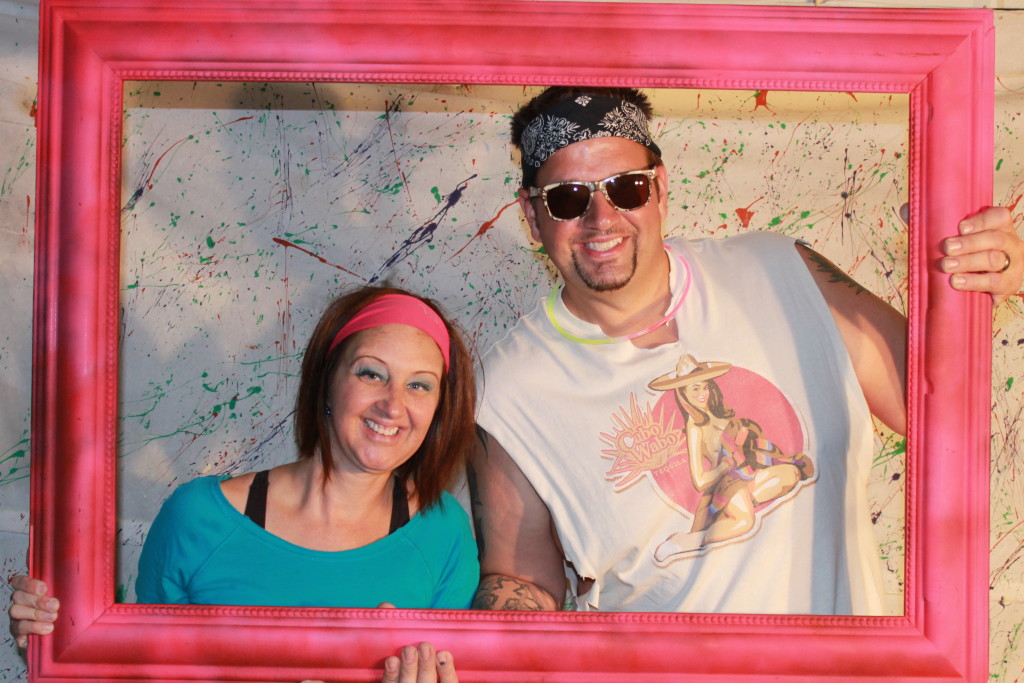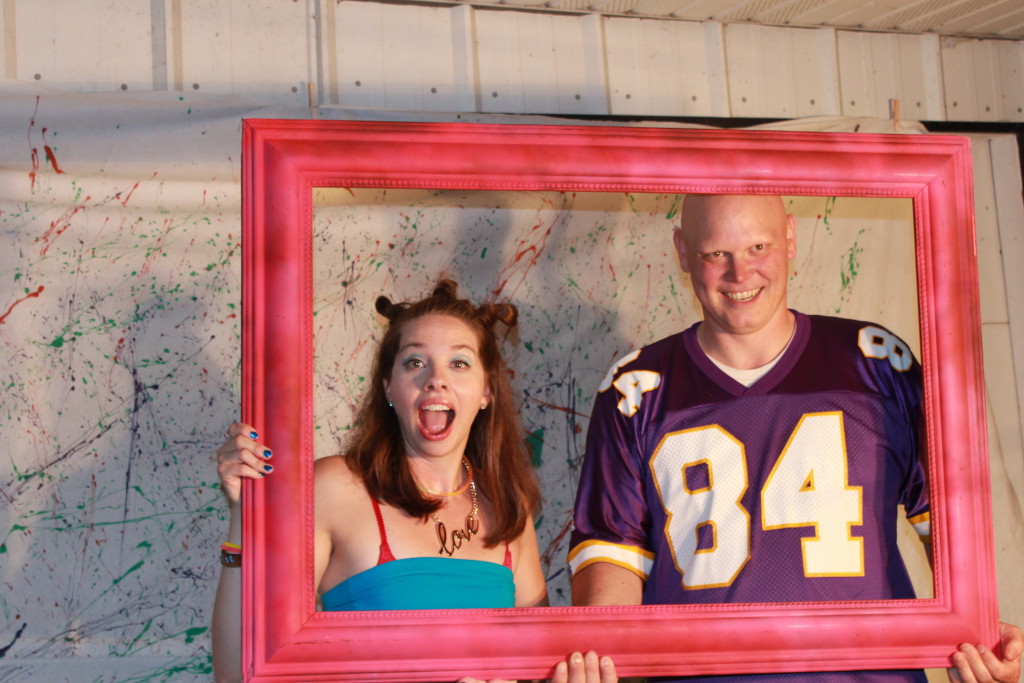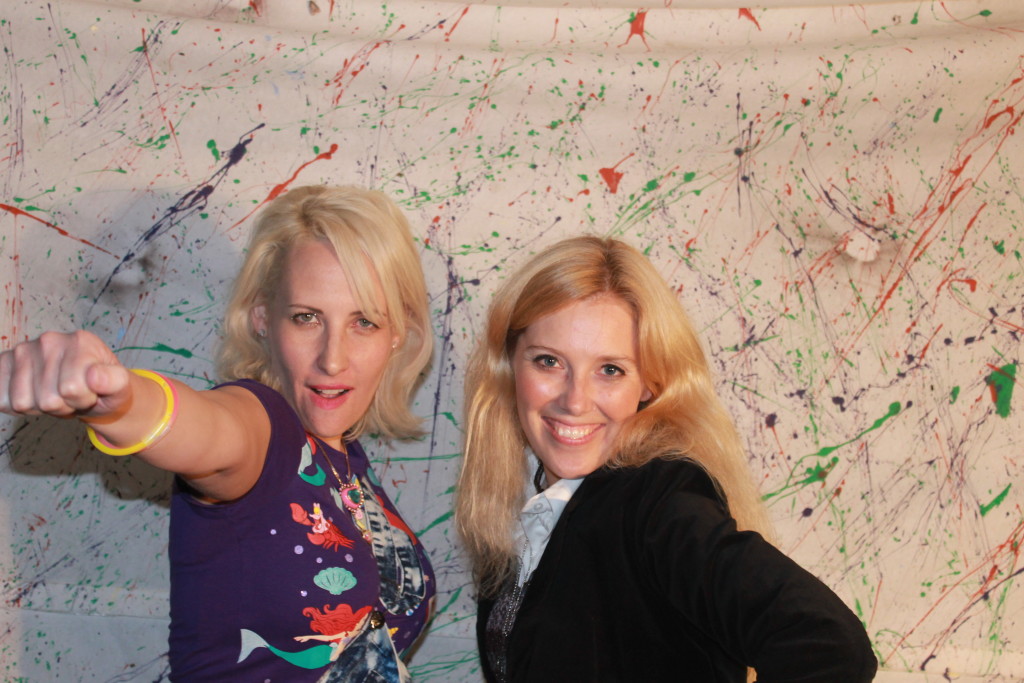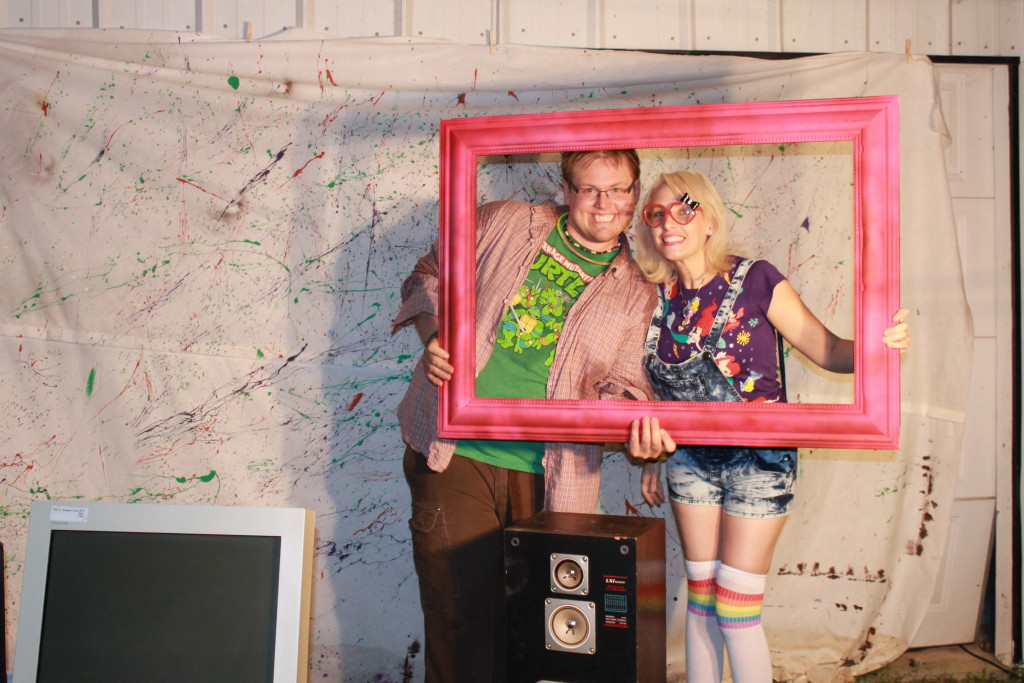 And above all else-
Just let everyone have fun!
If people want to sing- hand them a microphone!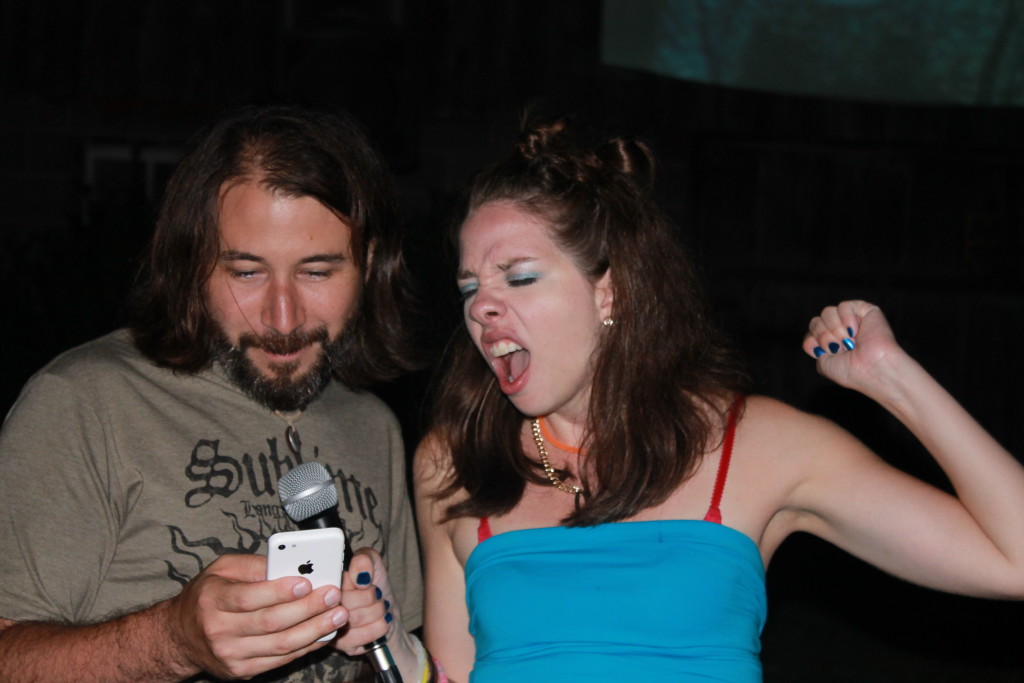 Nick and I love our 90's roots…and I have to ask myself-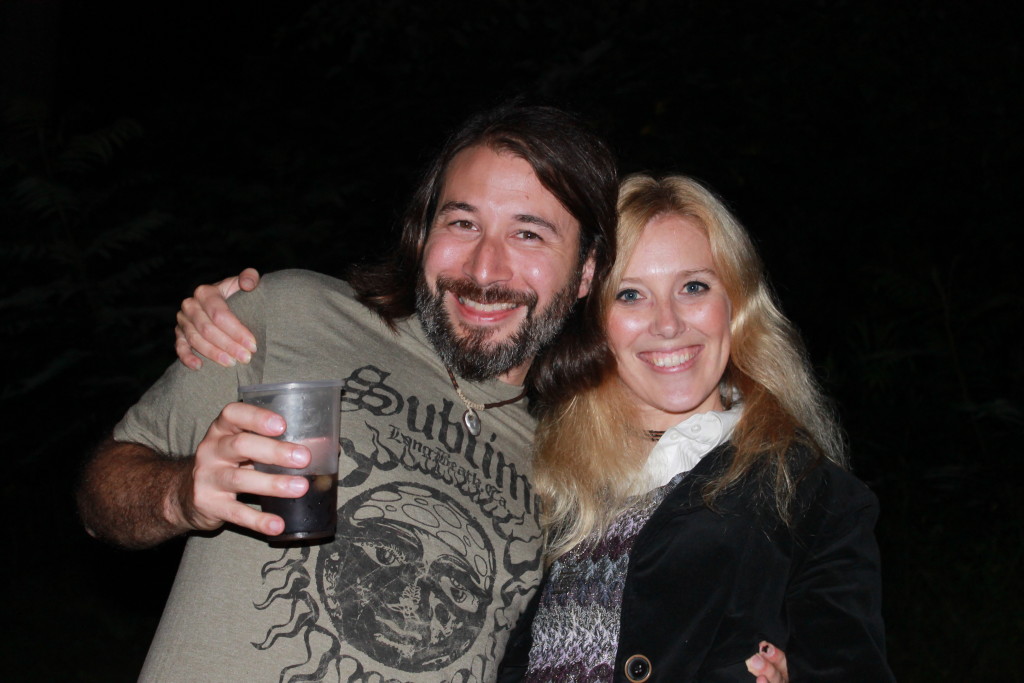 Was this our best theme party yet???