How to design the perfect lower level bar: The back wall
As promised we have a third post from our three part series on How to Design the Perfect Lower Level Bar!  Since we've already talked about the layout and finishes of your bar, it is time to wrap this up with a little insight on the final touch-  How to create the perfect back bar!
Cabinets
There are many different ways to dress up the wall behind the bar area, the most obvious of which is the built in cabinet look.  A full wall of cabinetry can feel heavy so I would recommend breaking it up with some glass doors and perhaps a little wine bottle storage if that is your thing!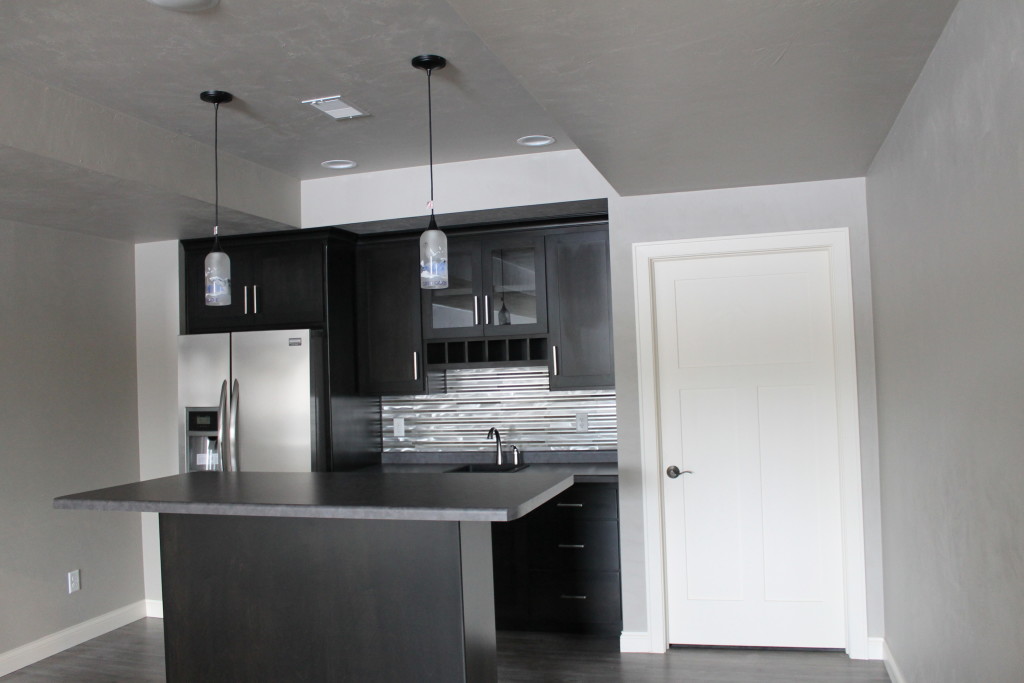 This lower level bar even had custom pendants lights made from a Grey Goose bottle.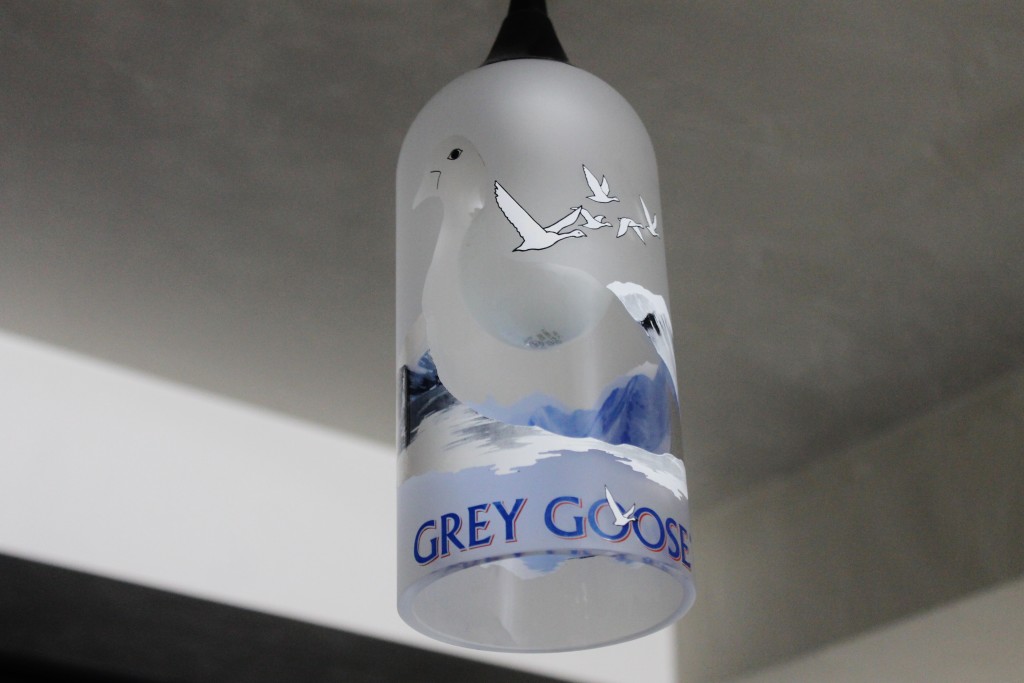 Floating Shelves
If you don't have a budget for cabinetry or are going for a less formal vibe you might want to try floating shelves.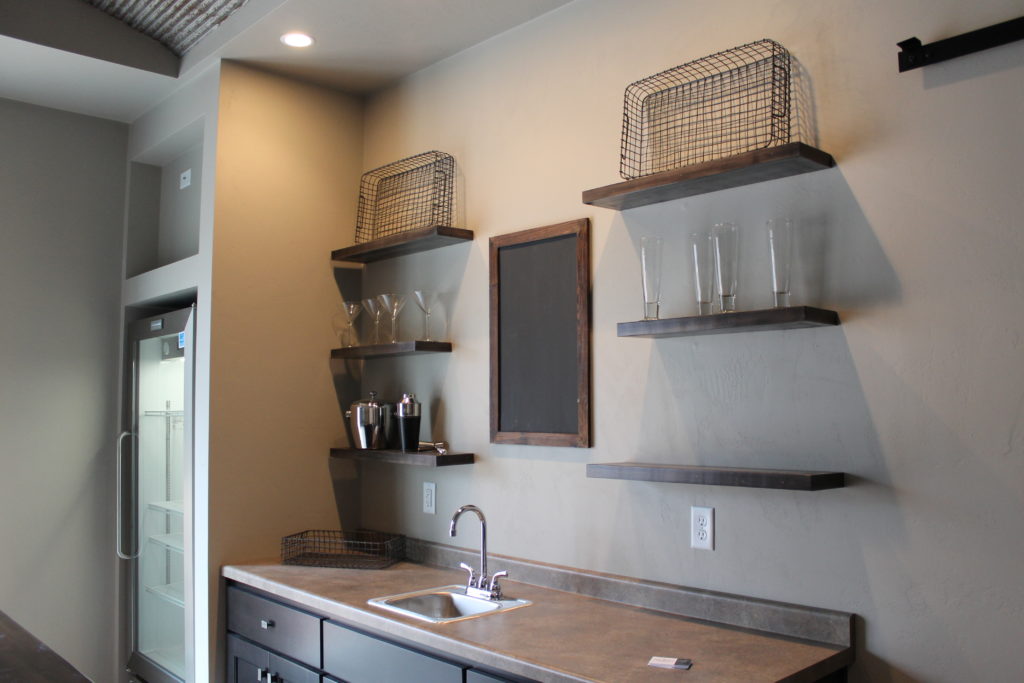 They were a perfect spot for displaying pub glasses in the lower level.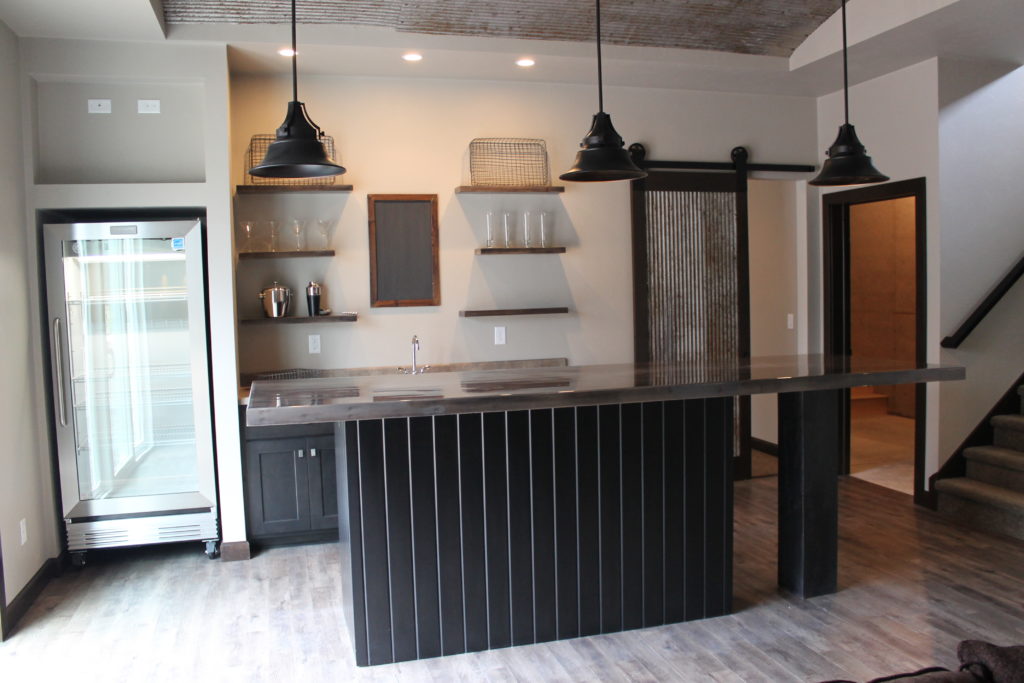 These shelves, recently added at a model home basement makeover, are held up with an industrial pipe fitting serving as a bracket.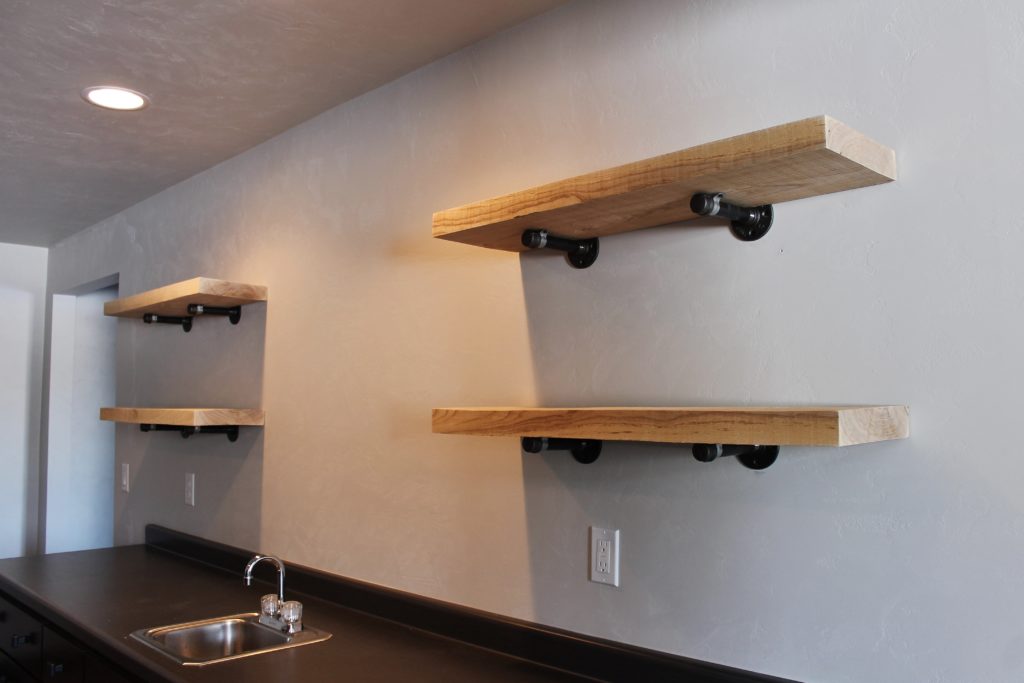 Stone
Then there's the my favorite under the stairs mini-bar application which took advantage of the smaller nook to add an accent of cultured stone around a single floating shelf.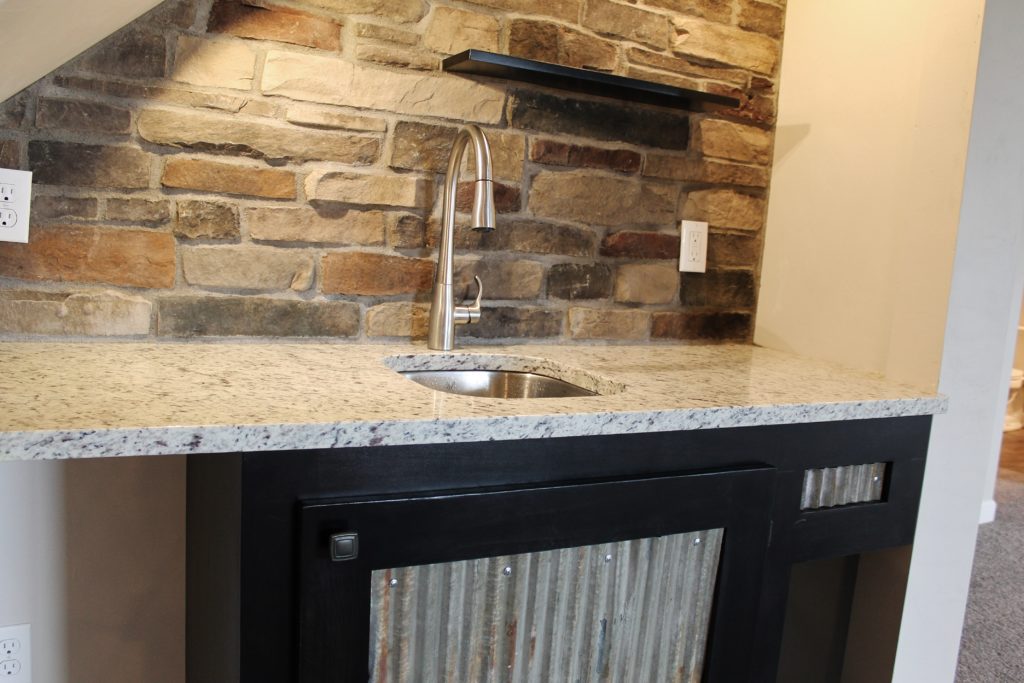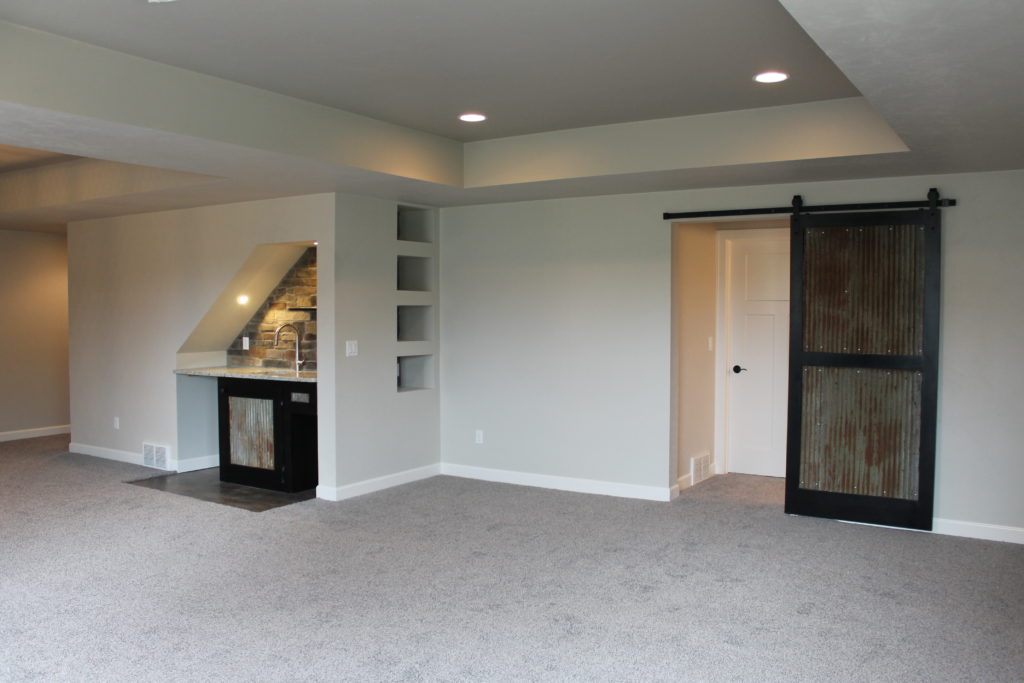 Bottle Display
Besides cabinets and floating shelves we also have a more signature bar look with wood built-in steps for displaying bottles.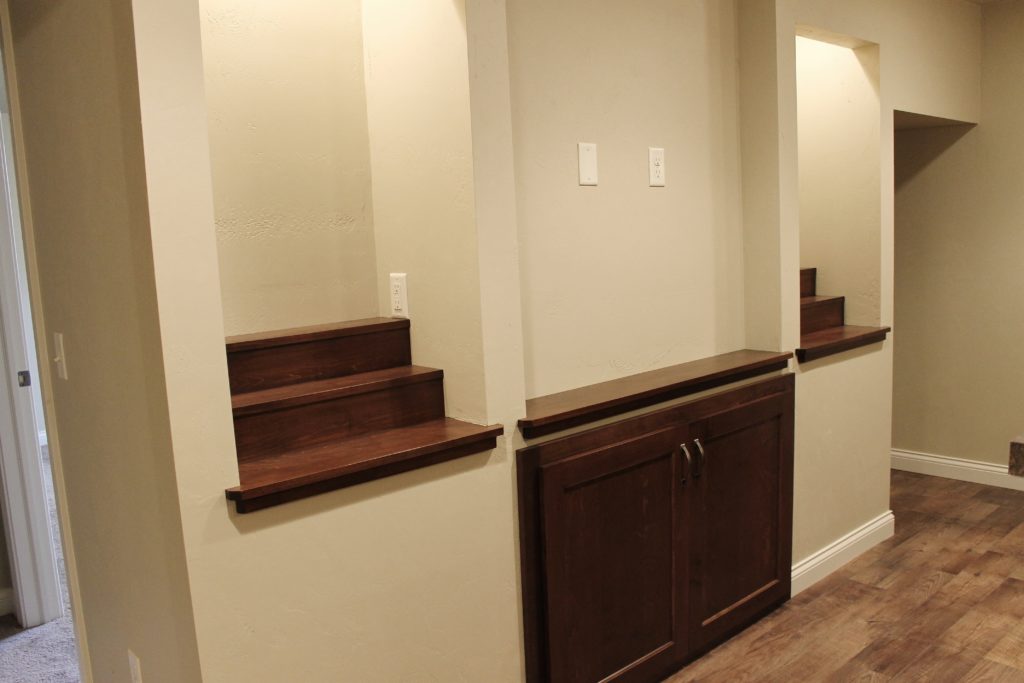 Here you can see the same idea where instead of a wood shelf, a plexiglas base is fixed with a led strip that lights the bottles from underneath.
A spot for the T.V.
And finally, we can't go through all these designs for the back bar without discussing the important element of the television.  Especially if your dream lower level includes a sports bar meant for enjoying the game.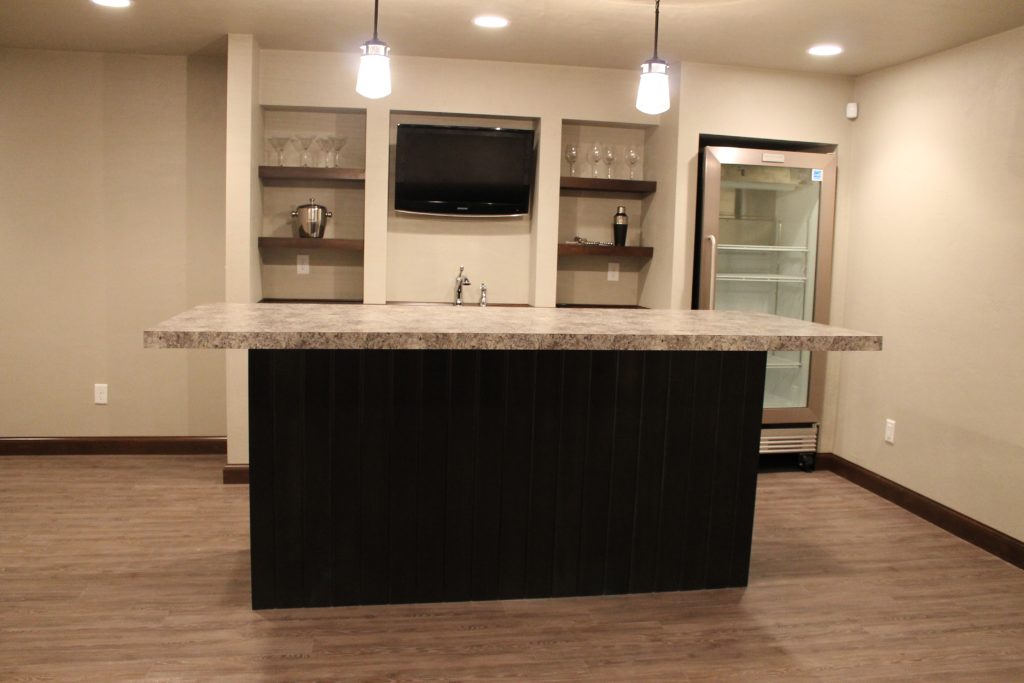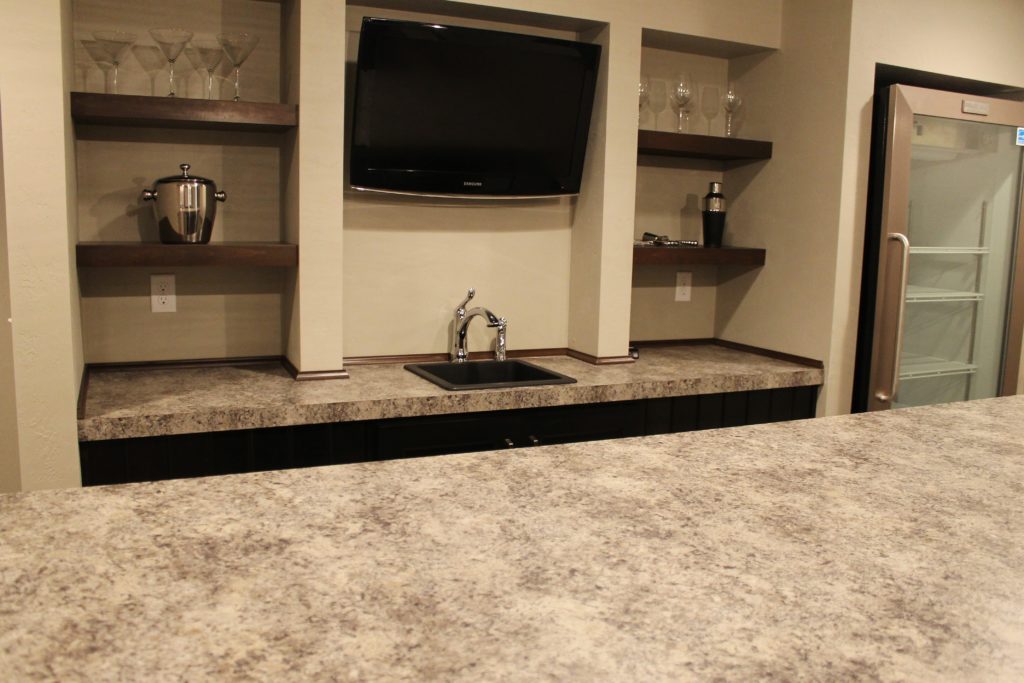 And if you are thinking that television is a wee bit small for a bar this cool- fear not- if you turn around you have an excellent view of this-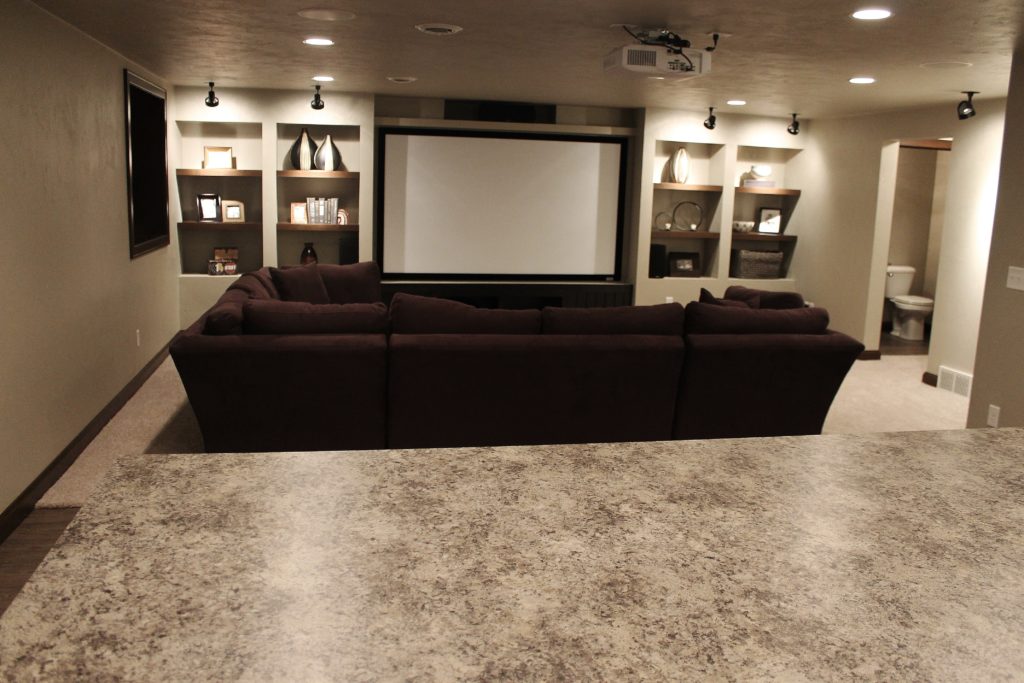 And there you have it!  I hope this was a satisfying conclusion to our three-part series covering all the elements to creating the perfect lower level bar!
In Case you Missed It!