How to design the perfect lower level bar: Choosing the right layout
Last week we started the discussion about the transformation of the man cave to the stylist and versatile lower level layouts we are now becoming accustomed to.  We are covering the lower level bar in a three-part series!  We took a closer look at the heart of the bar- and the many finishes you can choose to customize it last week.  Today we'll look at the shape and layout of the space.
The wrap-around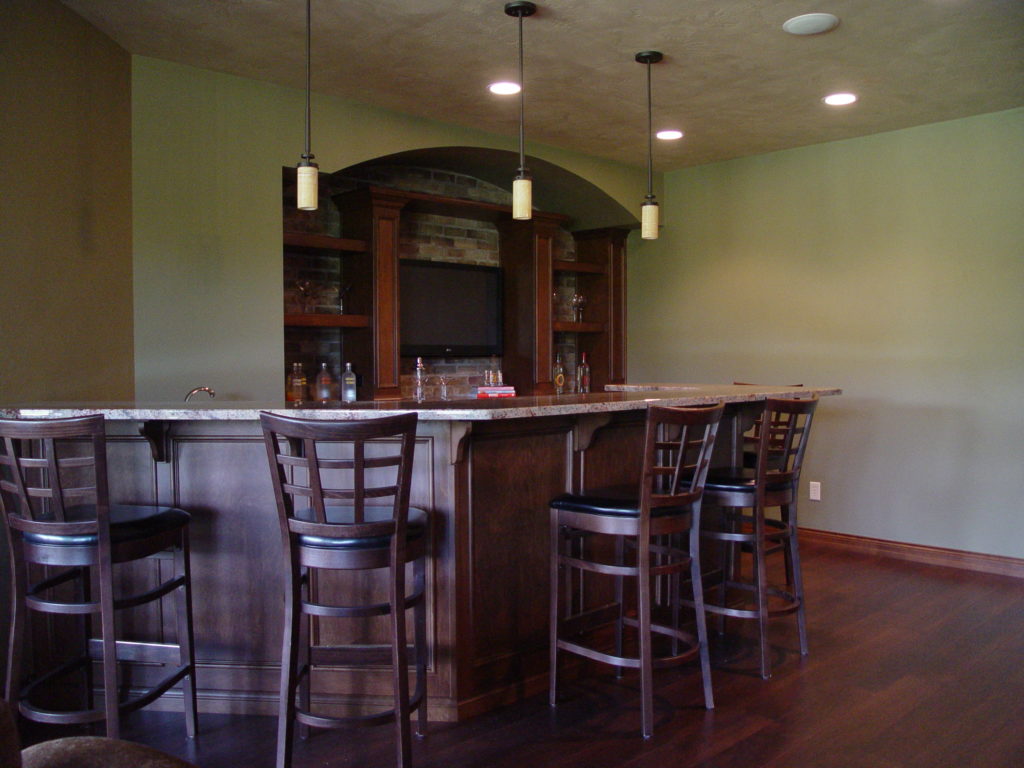 Probably the most traditional on the list since it mimics the look of an actual pub bar, this wrap-around design defines the bar area by closing it off on the side.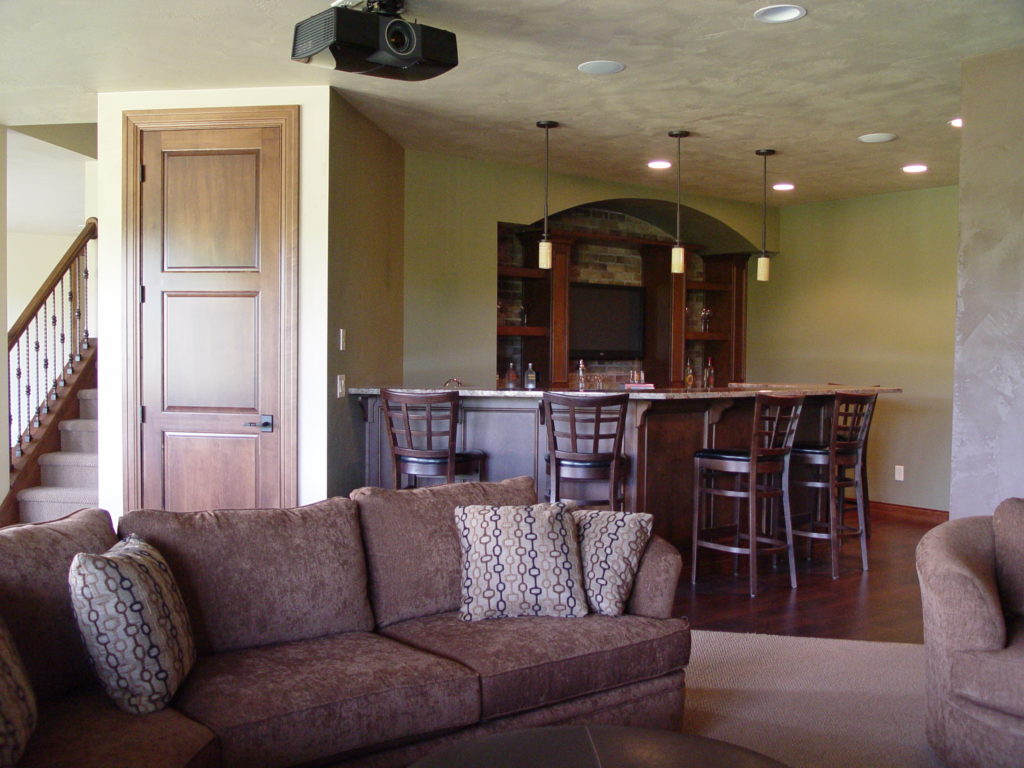 It also features a raised counter with taller stools and a classic wood paneled look with decorative brackets under the counter.
Angled Island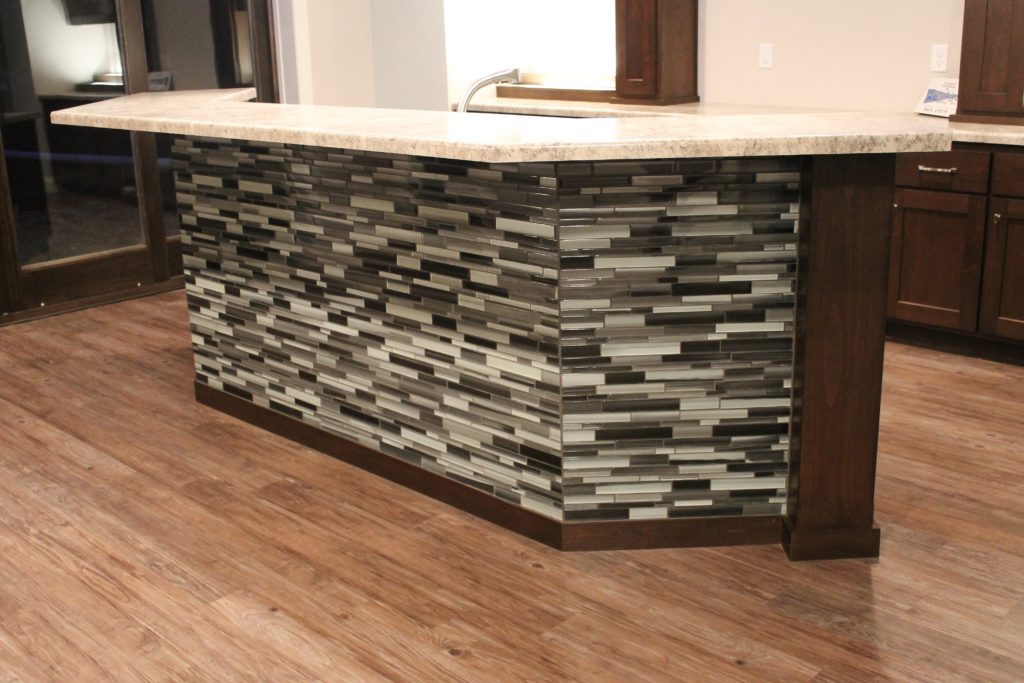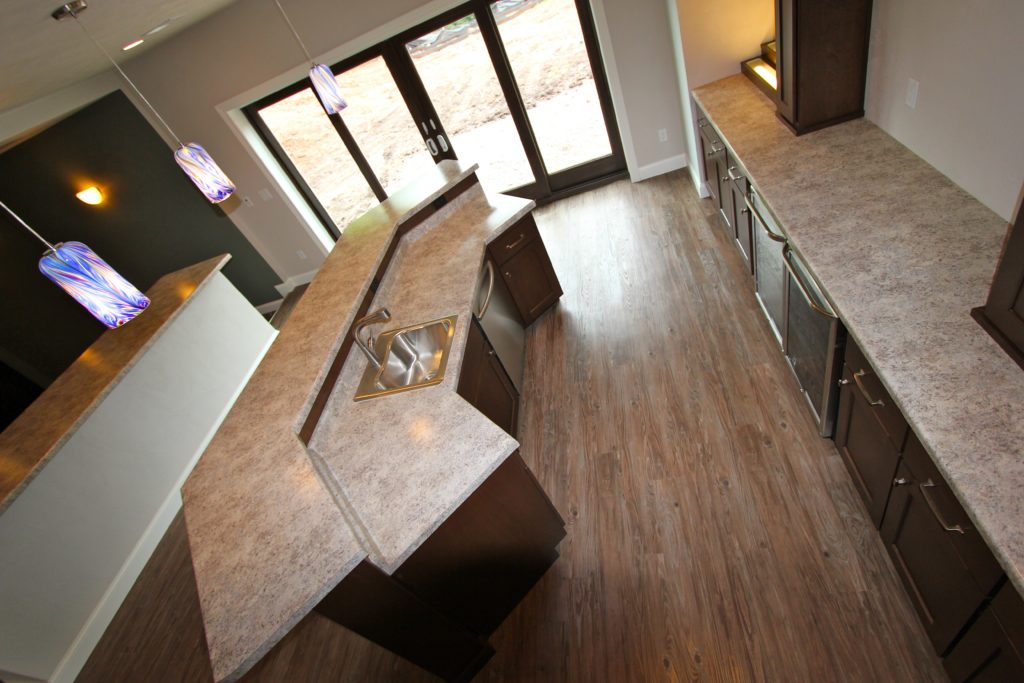 Often designed with a raised counter to hide the sink and prep area, this angled bar island will require a little more planning, as they take up a bit more space than a non-angled design.
The straight on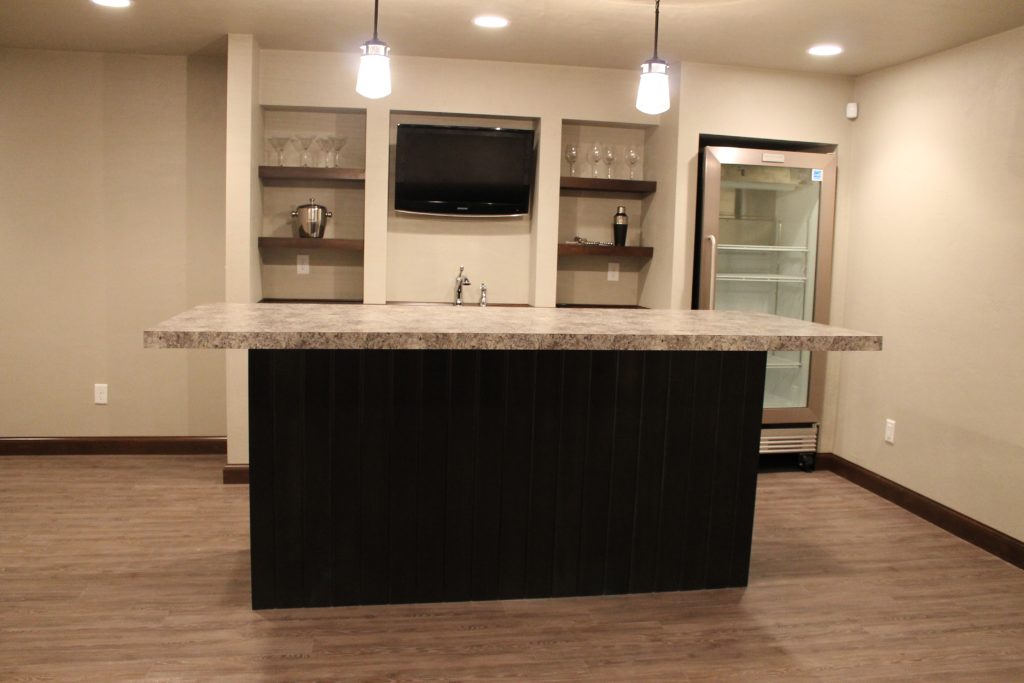 The most common modern bar style is more of a square island with a back bar area for storage, appliances and extra televisions!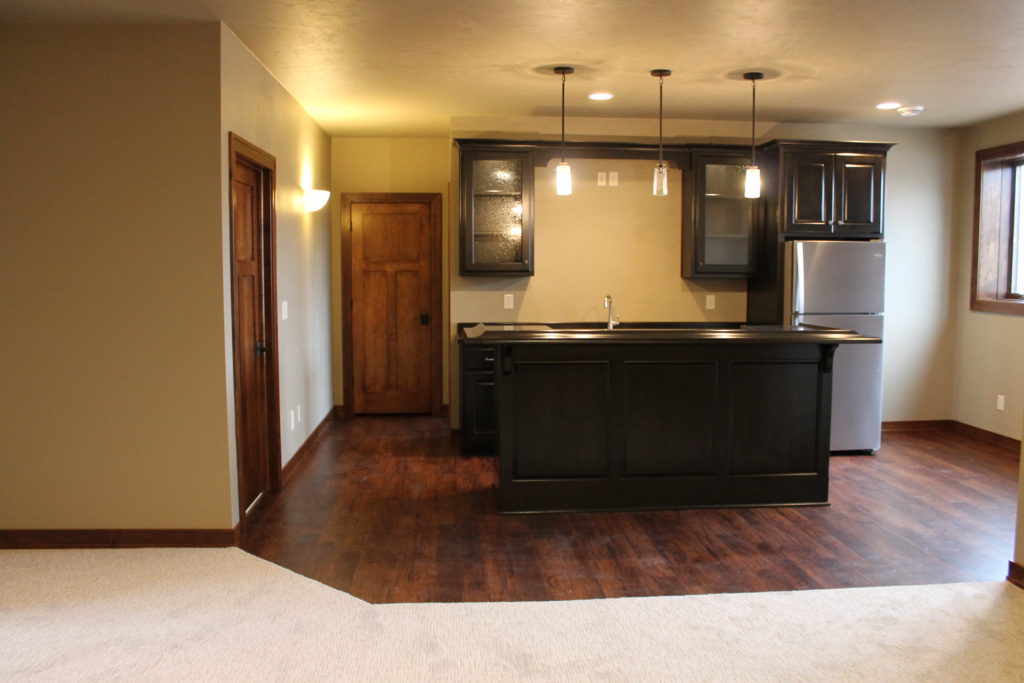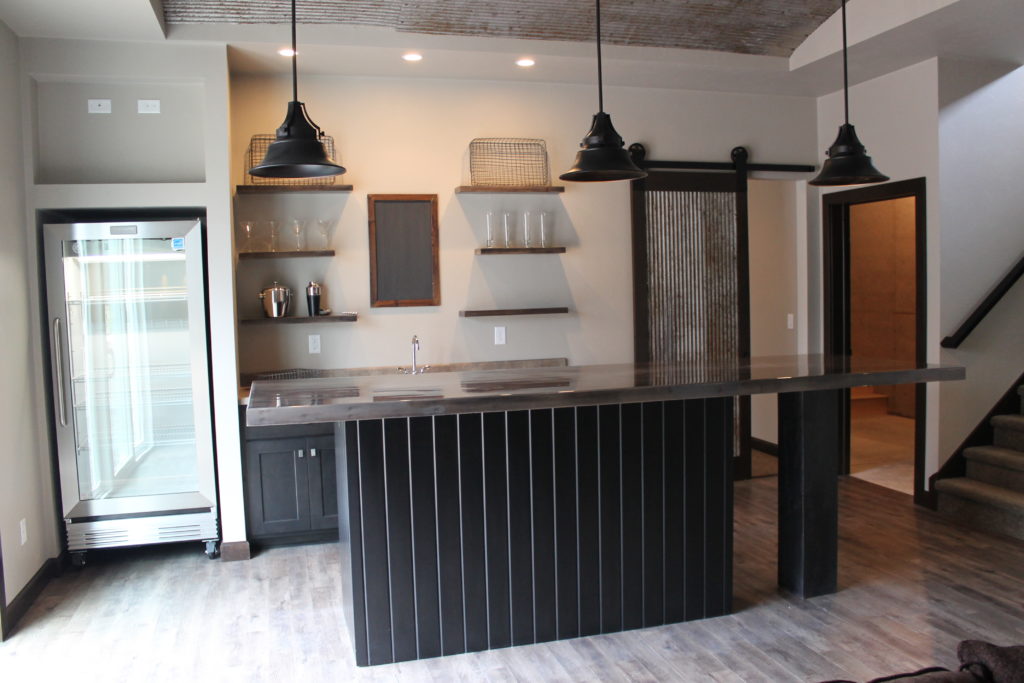 Most of the time this is slightly taller than kitchen counter height- think pub table height- and the counter is all one level.
The tucked away bar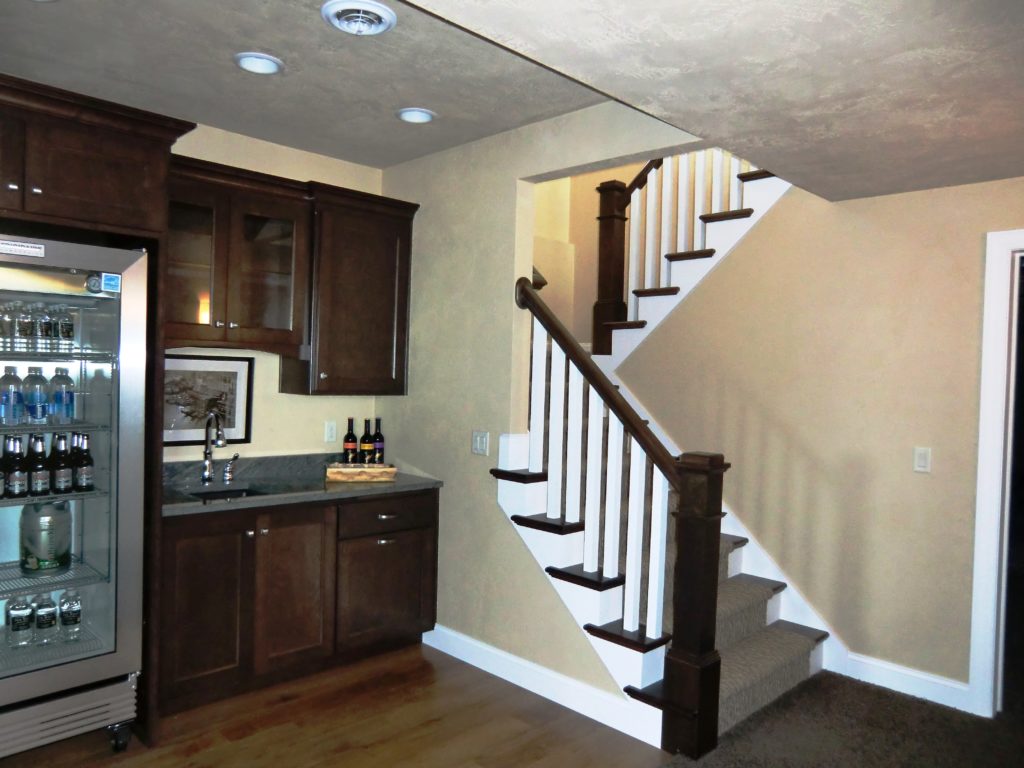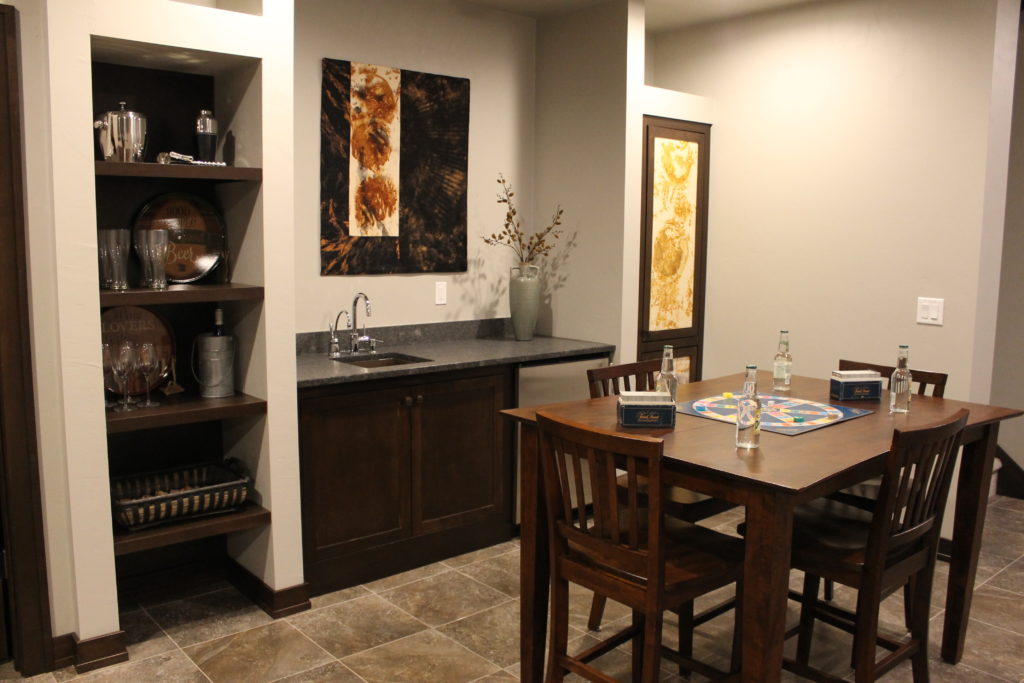 My favorite design when you are short on space in a lower level and a great use of the sometimes awkward space under the stairwell.  These bars are built in and tucked away.  But that doesn't mean they can't be extra special.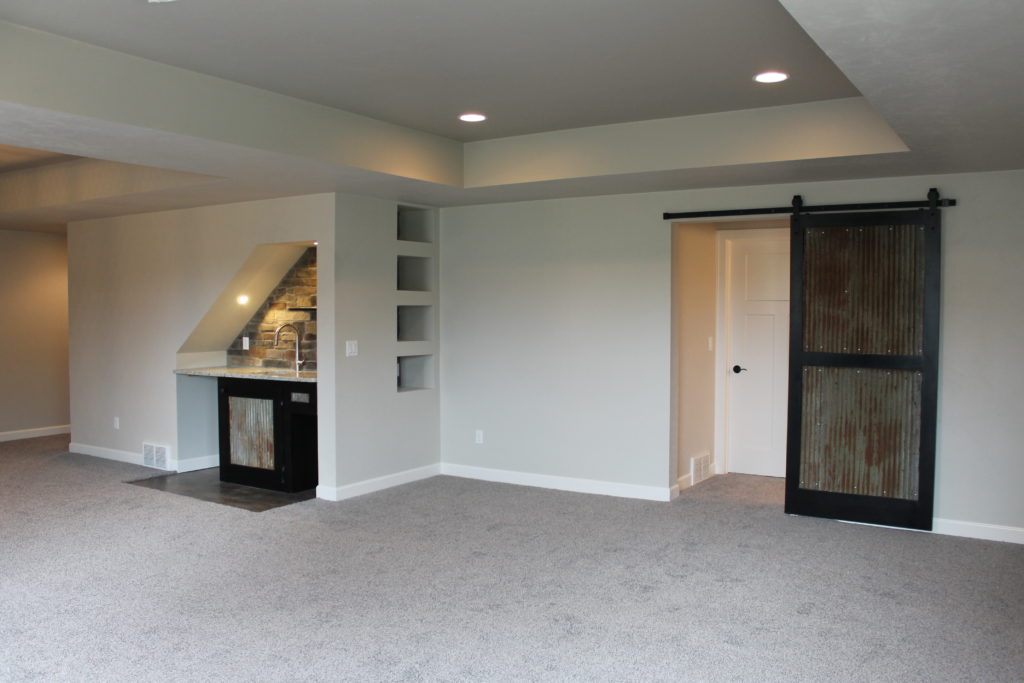 This bar featured a stone wall and custom plastered cubbies around the corner, not to mention the floating shelves, quartz counters and rustic steel panel on the cabinet door.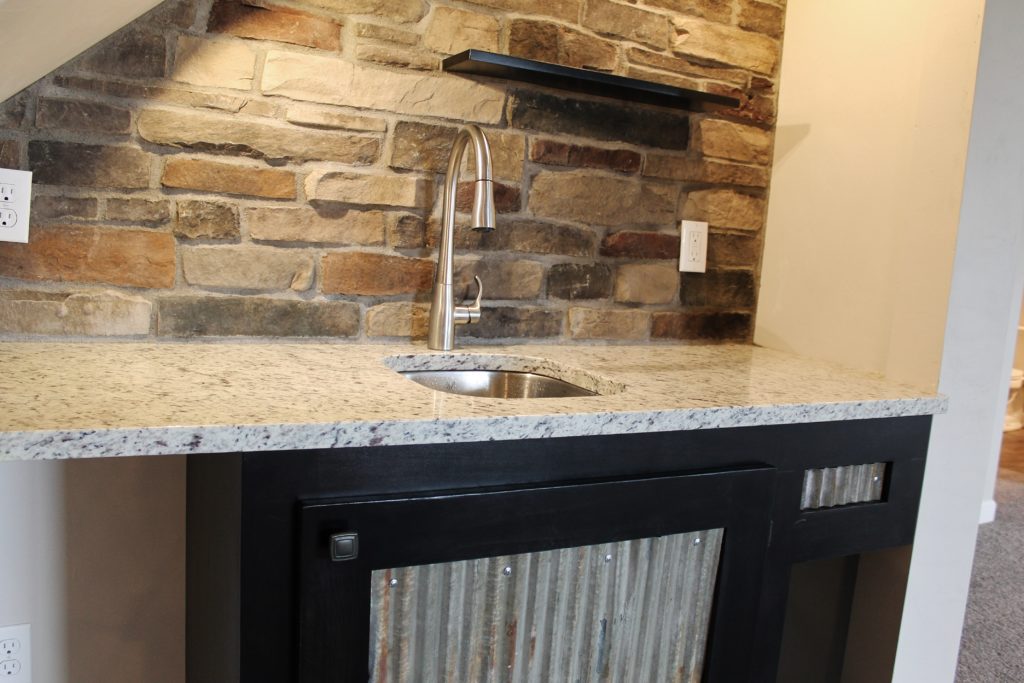 And there you have the second installment of our How to design the perfect bar series!  Between the materials list and the design ideas the only thing we have left to discuss is decorating the bar!  From storage to floating shelves to choices in art- I'll share photos of all of my favorites- coming next week!
In Case you Missed It!