How Art can Change a House
I recently did an interview with Fox Cities Magazine where I was asked to share tips on decorating the home with art.  This got me thinking what a difference art really does make in the home and what an impact it had on our model home for sale at 6735 Prescott Drive in Greenville.  At my open house last weekend I cataloged the great ways art has enhanced this floor plan.  If you have similar spaces you'll love these easy art-picking tips!
Pick a piece that fits your fireplace without overwhelming it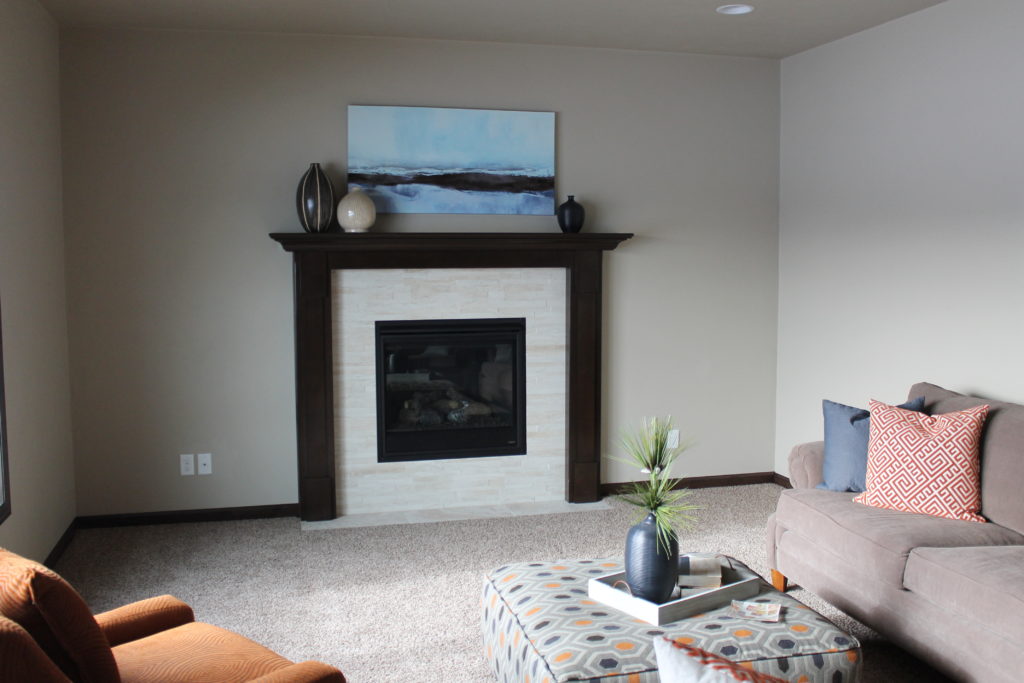 I love the longer skinnier size of this canvas hanging above the fireplace in this great room.  Due to the fact that the unit is raised off the floor, the mantle is closer to the 9 foot ceiling.  This lineal piece of art compliments the true focal point of the room without crowding it.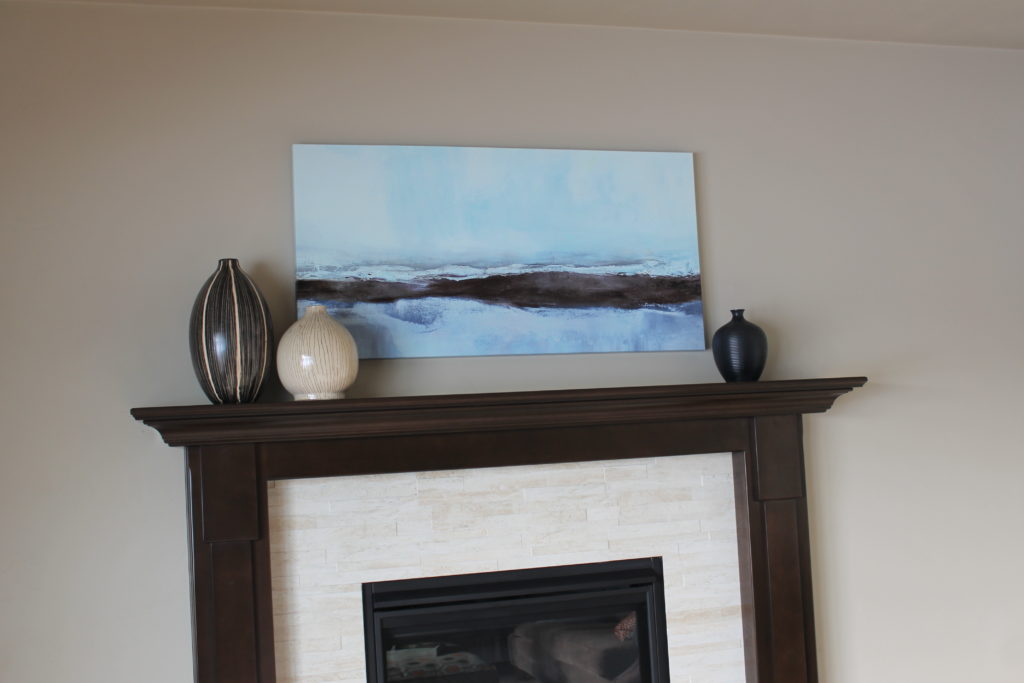 Don't forget the small spaces
This is my favorite idea for a powder room!  A grouping of art that brings in texture.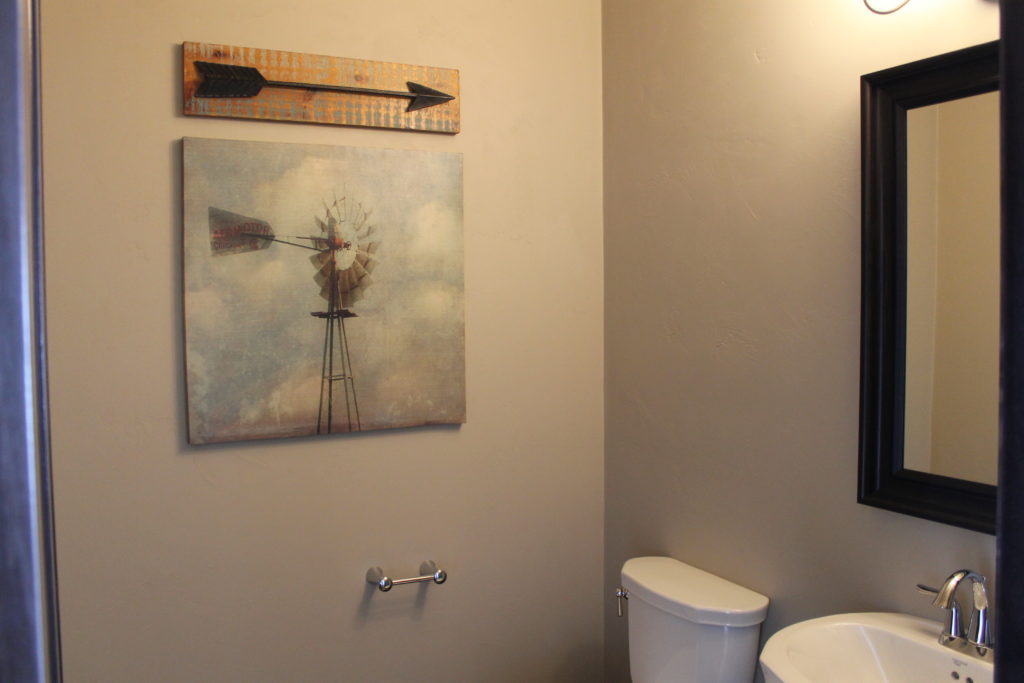 You can see more ideas for using easy art in small spaces in one of my previous posts.
And in keeping with this theme I was equally impressed by the oversize shabby chic metal piece next to the garage door in the mud room.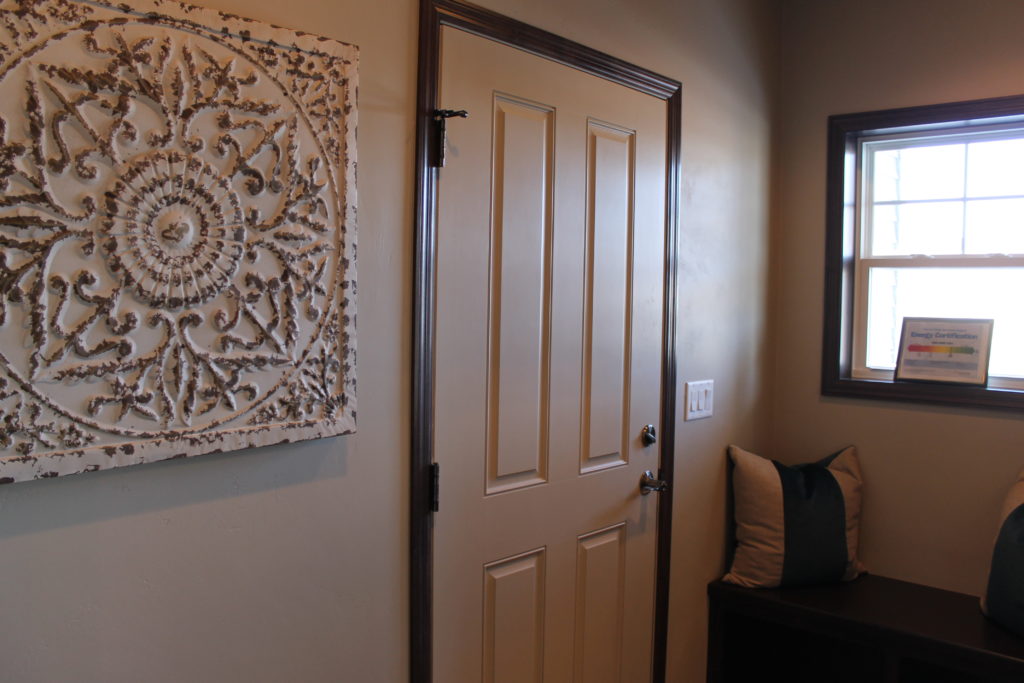 Most of us would probably not pick something this large for such a confined space but it works beautifully.  Which leads me to my final work of art-
Don't be afraid to go big
This kitchen actually seemed smaller and darker before this colorful landscape hit the wall.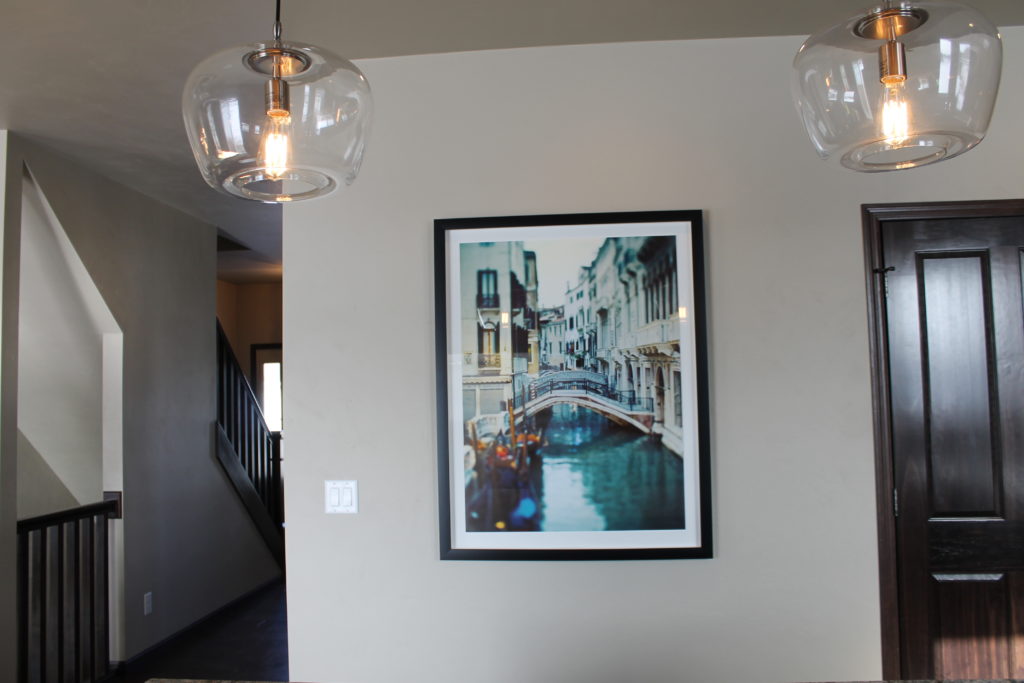 The large scale of the art on the wall combined with the perspective of the enhanced photograph was like adding a window with a beautiful scene to the other side of this kitchen.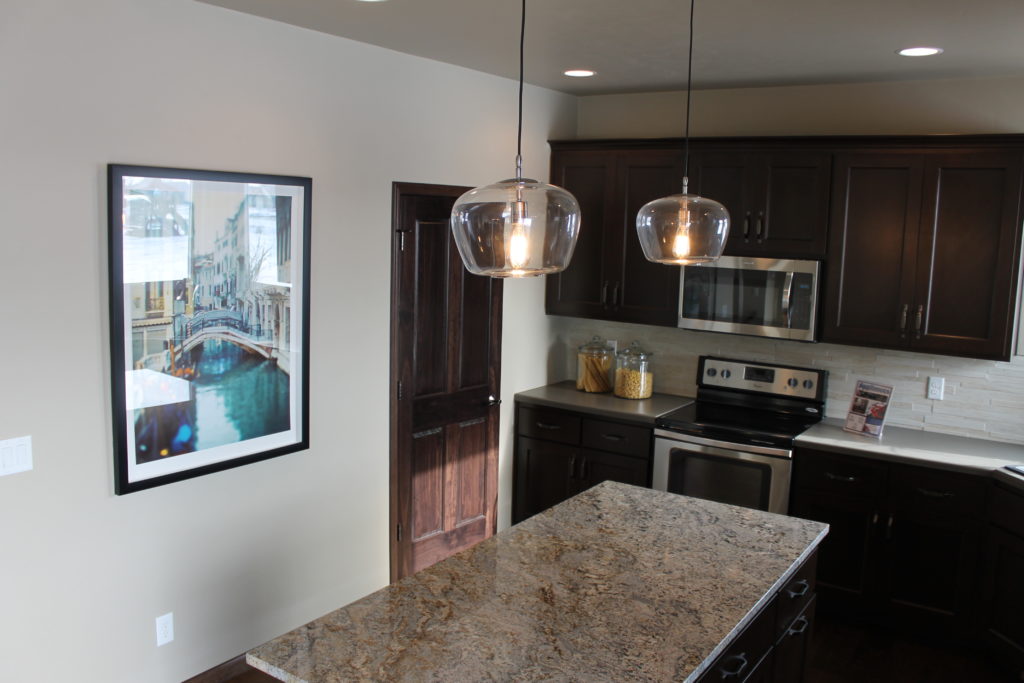 And there you have three great examples of how art changed the entire feel of this home.!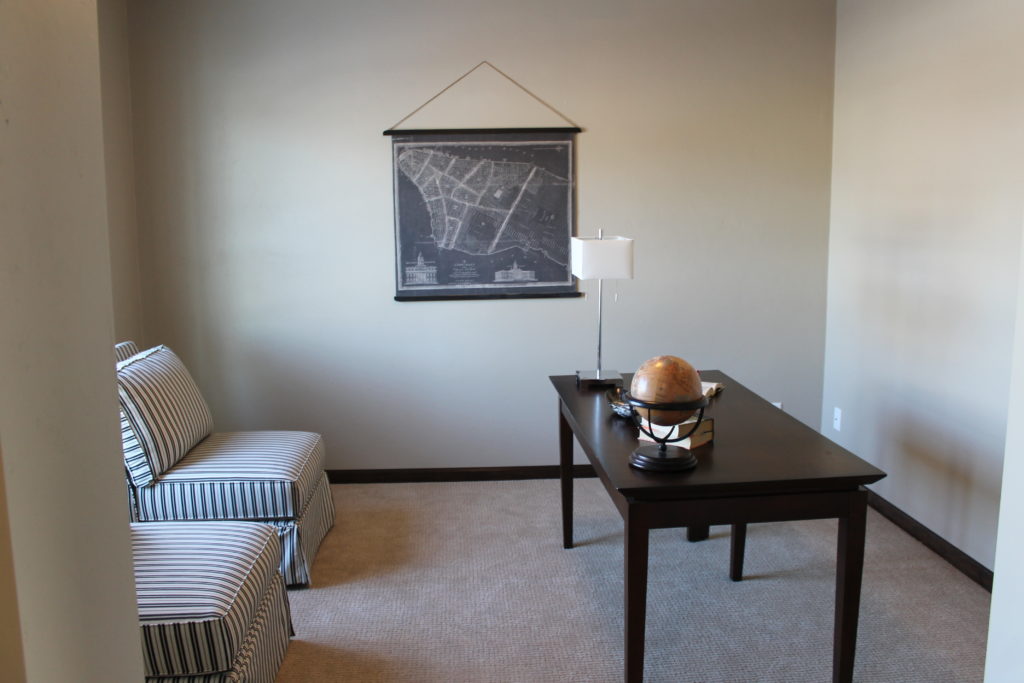 See this beautifully decorated house for yourself!  Available for sale…move-in ready and waiting for your offer!  Tour it today by calling me at 920-810-8347!
6735 Prescott Drive Greenville FOR SALE