Four design trends the Blue Angel Salon is Rocking right now!
A few weeks back I finally had the privilege of stepping inside the Blue Angel Salon in downtown Waupaca with a wedding party getting gussied up for the big day!  I have always walked past this salon and snuck a peek at the glamorous interior.  While I was inside I couldn't help snapping a few quick photos to share some of the hot design trends that this beautiful salon is totally rocking right now!
"Sparkle"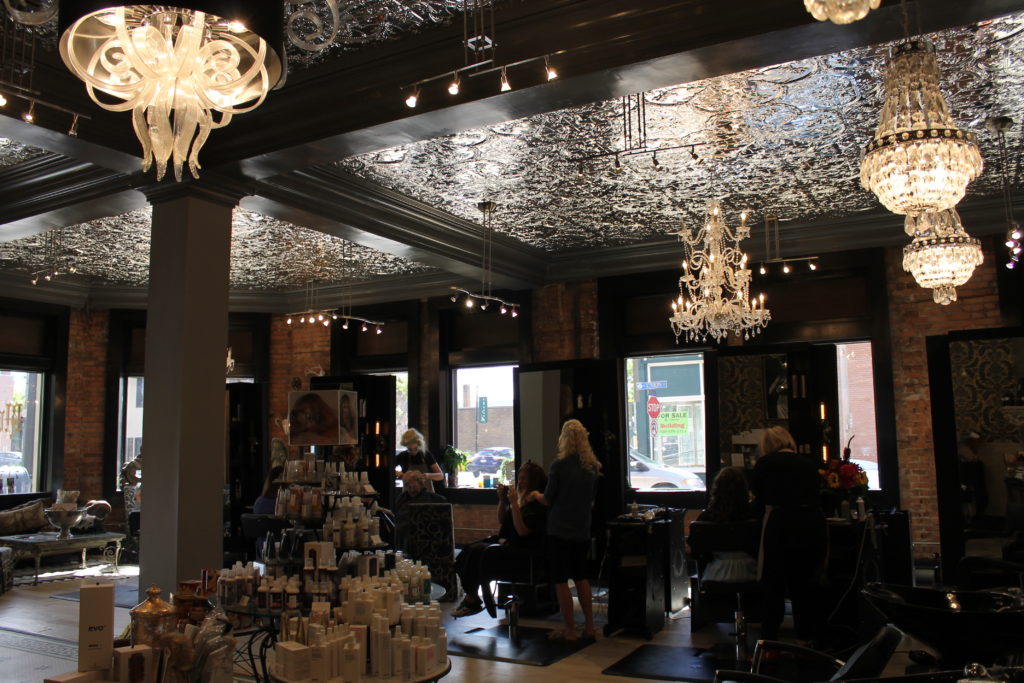 While a tin ceiling is not uncommon in old main street buildings, and often businesses will restore or replace them to keep the vintage charm, few get the absolute sparkle effect these have!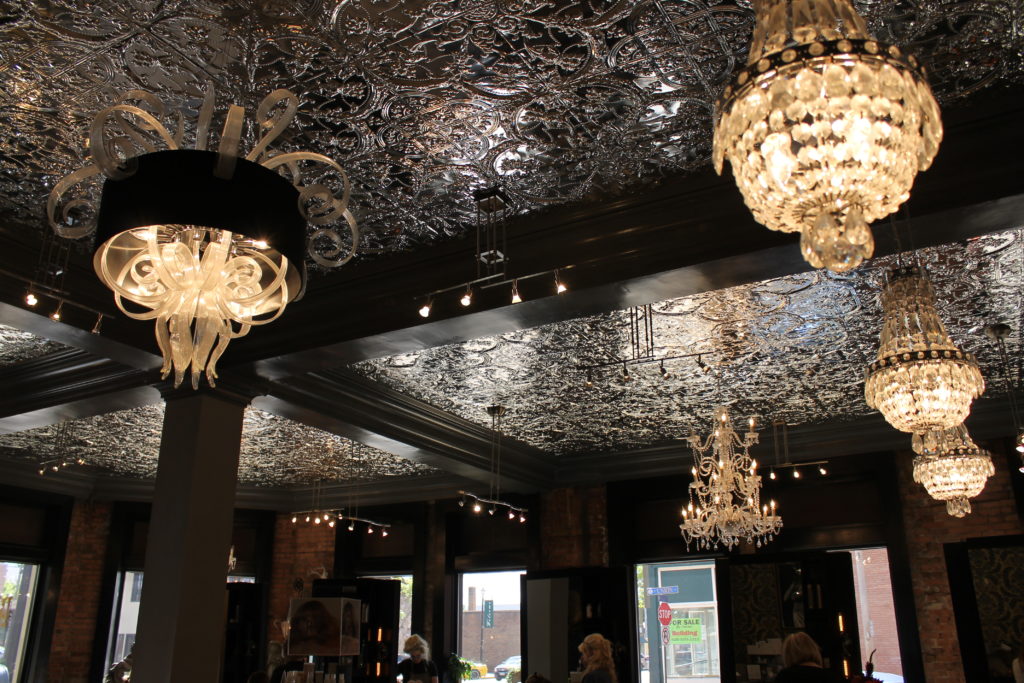 Not only is all the tin an unpainted pure silver, a trend I have seen recently in magazines and a Green Bay Showcase home, but then it is lit by these amazingly sparkly crystal chandeliers!  The two together is what gives this such a head turning look!  This ceiling draws you in right from the street!
Reclaimed Materials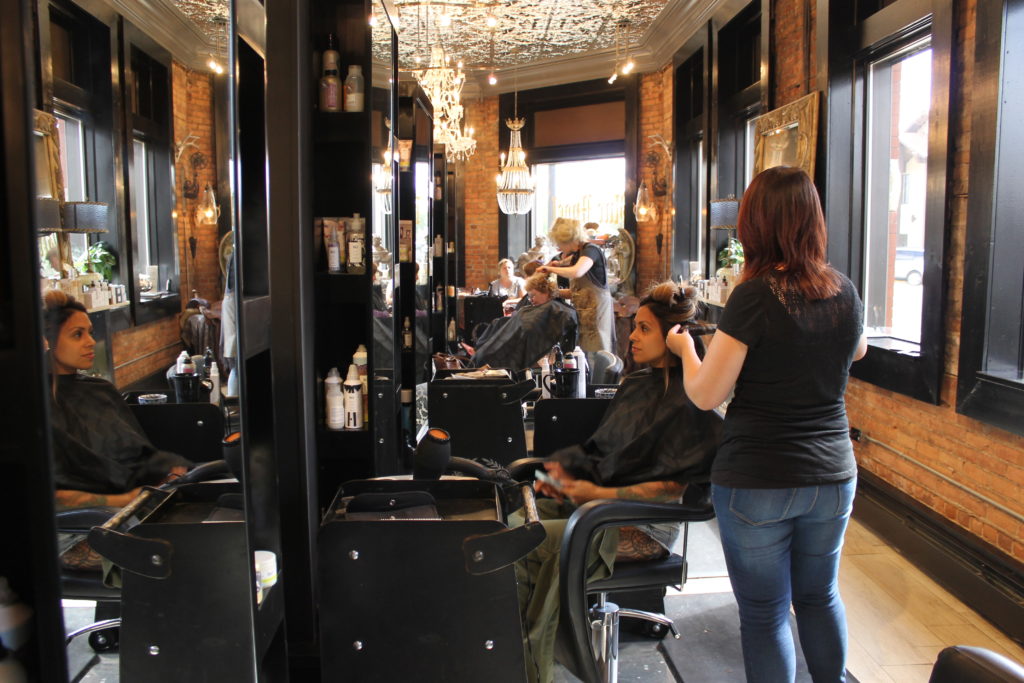 The brick walls are a perfect example of a natural material that is original to the building and being showcased instead of hidden behind drywall and plaster.  Exposed brick walls have been hot for a while and the right reclaimed brick can create a look that is timeless.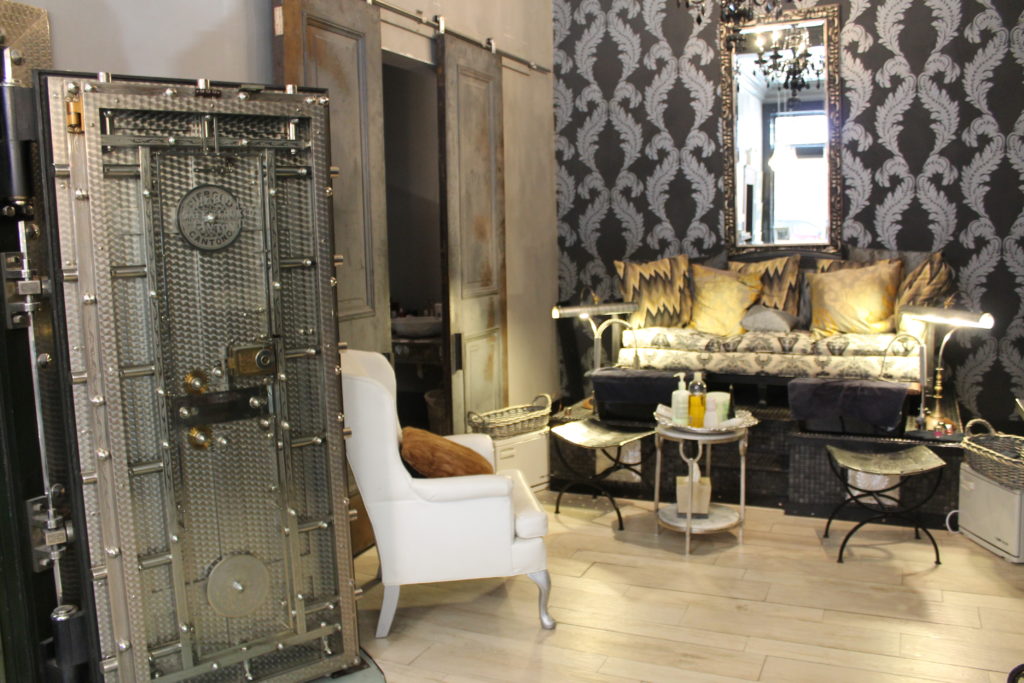 My favorite detail in the whole place could be this bank vault door that was propped open to a small office in the back.  The color and design is so spot on for the salon's entire look that I wouldn't be surprised if they used it as their inspiration when they started!
Barn Door Hardware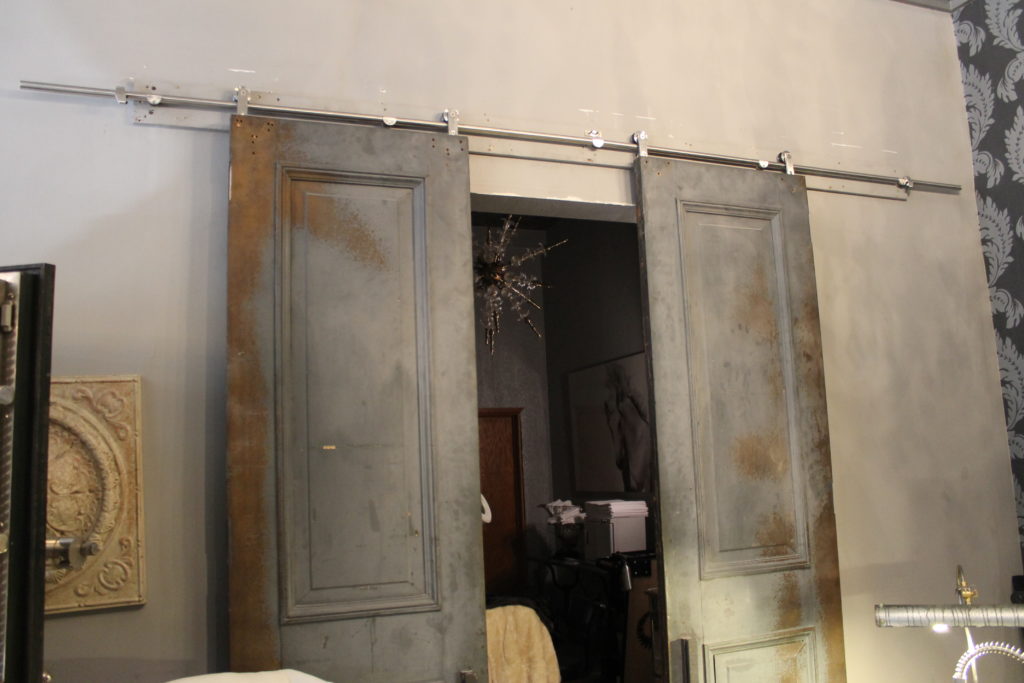 These doors also look like a vintage find, and utilizing them as doors and wall art by mounting them with barn door hardware is a great way for a design element to do double duty!
Lighter Floors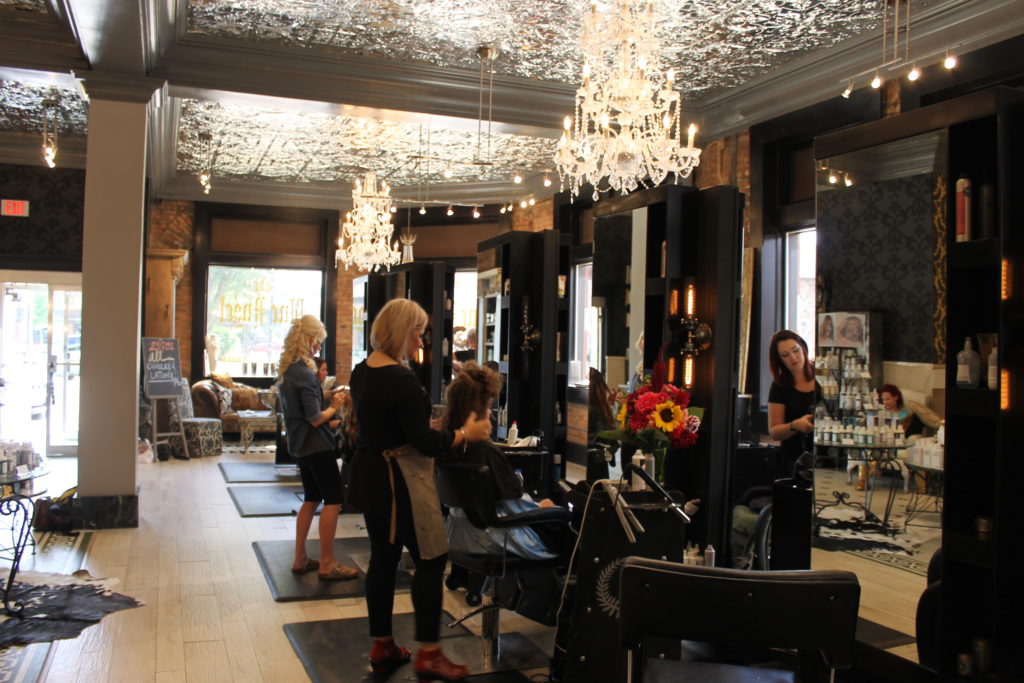 These lighter shade wood floors are exactly like the trend I was talking about recently!  Of course it looks great in this salon because it contrasts with the black mirrors and that moody grey trim color that can be seen best on the beams framing out the ceiling.  I expect that a painted trim color other than white will start popping up more here and there.  Why not a charcoal or black?  And if it does, the Blue Angel Salon will just have one more design trend nailed!
You Might Also Like-