The amazing Rock Formations of Adams County! Fall Travel Series!
A few weeks back we planned a trip to the Mississippi Mayhem car show in La Crosse.  Having never explored much of that side of the state, we were ready for a road trip!  And in true road trip fashion we stumbled upon a cool road side oddity almost immediately!  It is one of those sites that comes up fast and out of no where and you find yourself saying- "turn around, we have to see what that is all about!"  That was our reaction to Ship Rock, located off Hwy 21 near Abbotsford, Wisconsin- I think you can understand why!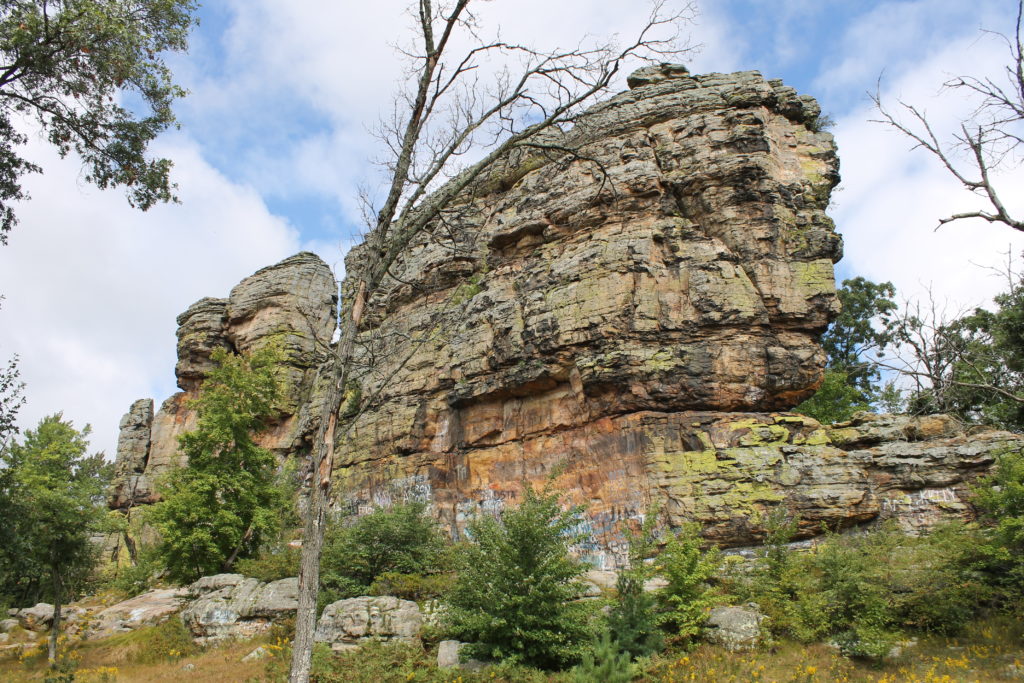 Now a simple wayside, at one time Ship Rock was more than likely an island surrounded by water.  Which makes sense when you consider how close the rock formations resemble the sides of the river banks in the Dells.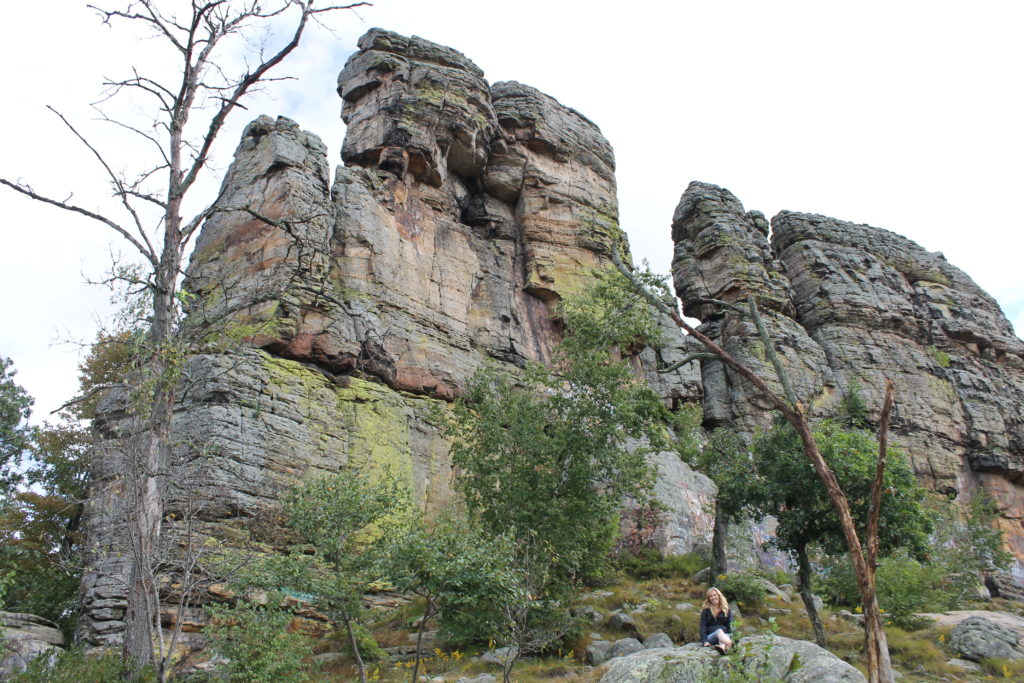 From here we discovered that we were in Adams County, known for over 23 rock formations, many of which were named for objects or animals they resemble.
Since we still had vintage hot rods and cycles to see- we worked in a stop at the most prominent of these sites- Roche-A-Cri State Park on the tail end of our road trip heading home.  It was a worthwhile stop, not far off our route.  Complete with a wall covered in ancient art and explorers names, wooded hiking trails, and over 300 steps up to a platform with an amazing view of the surrounding countryside!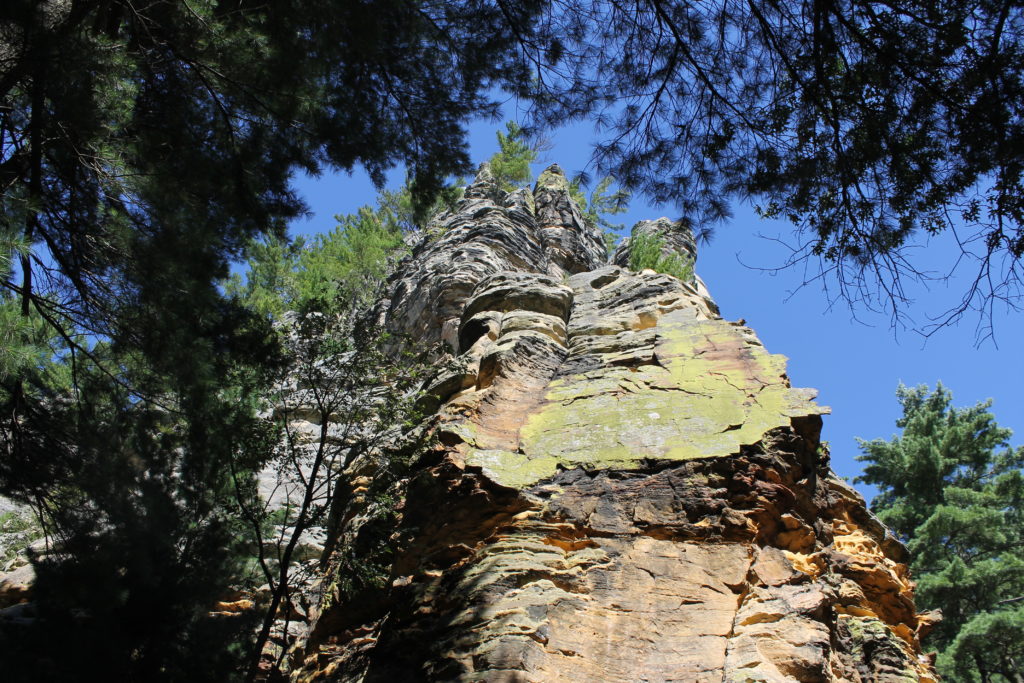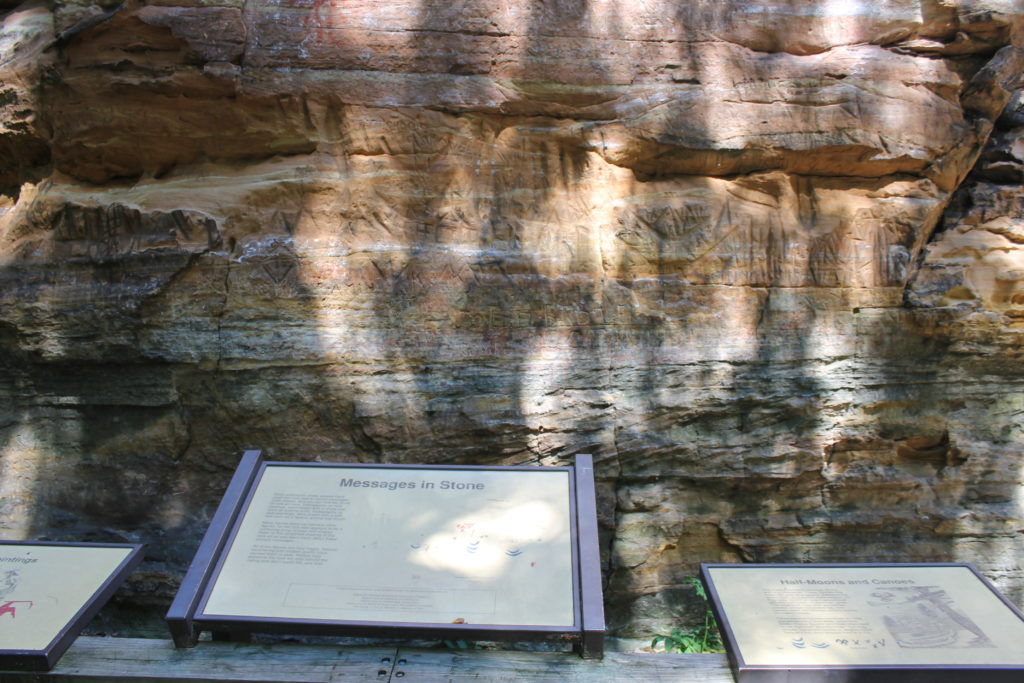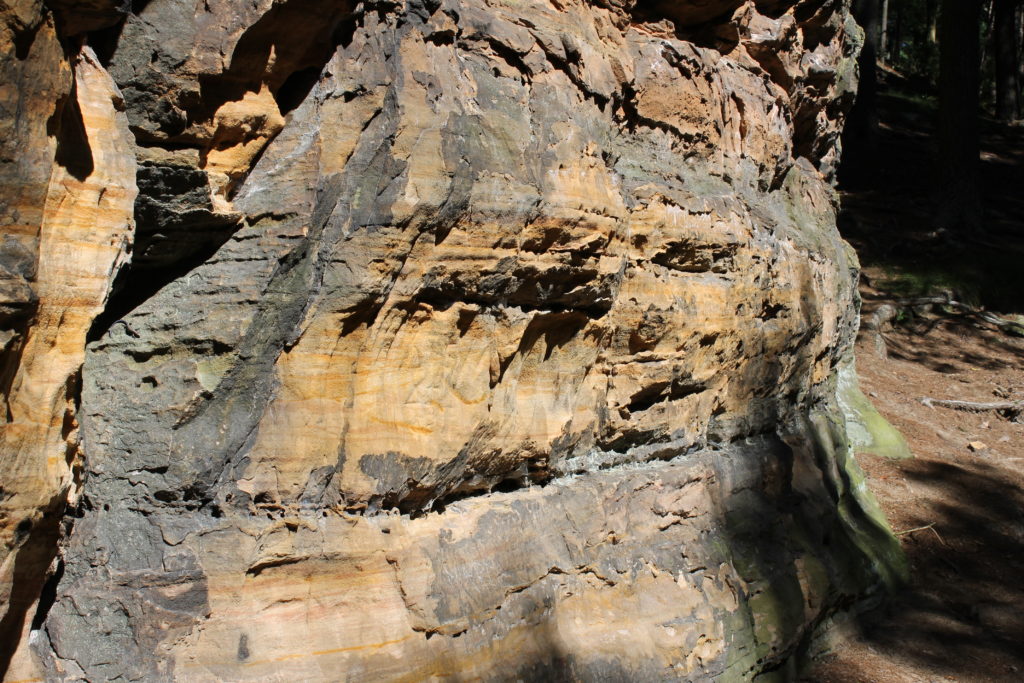 Carvings and messages in stone known as Petroglyphs tell the story and prove the existence of another culture and the people of another time.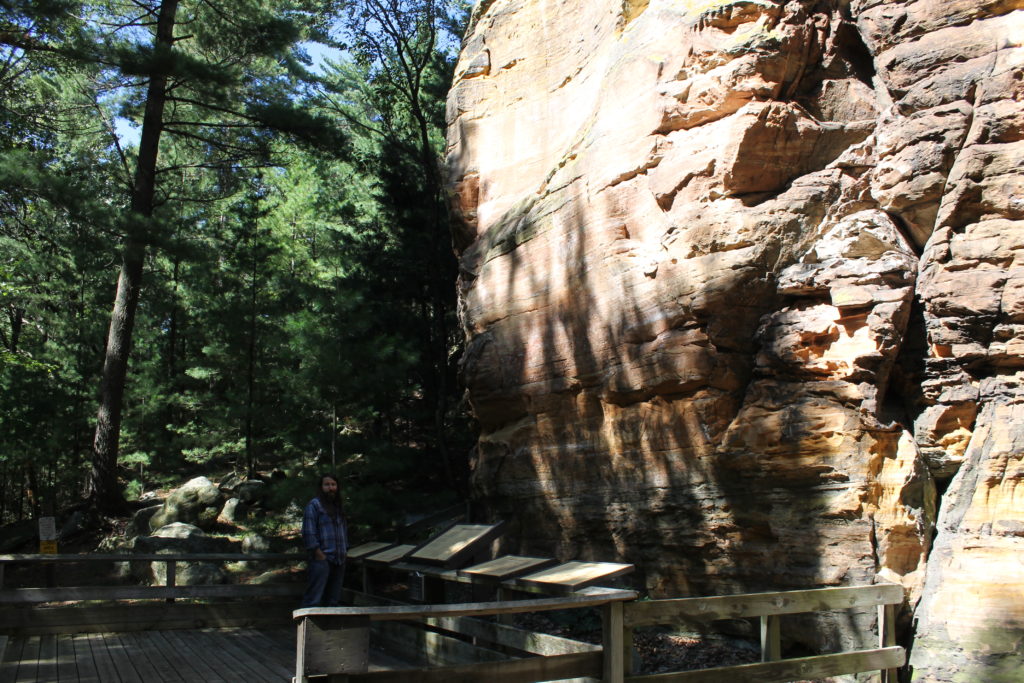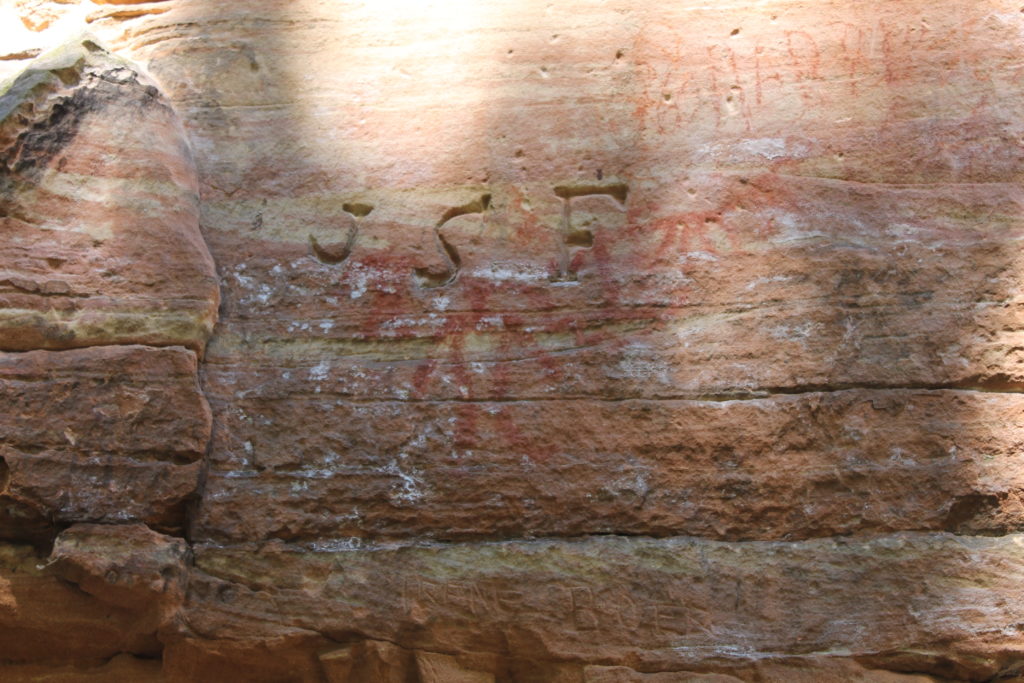 Camping sites and hiking trails circle Roche-A-Cri, the giant stone bluff at the center of Roche-A-Cri State Park.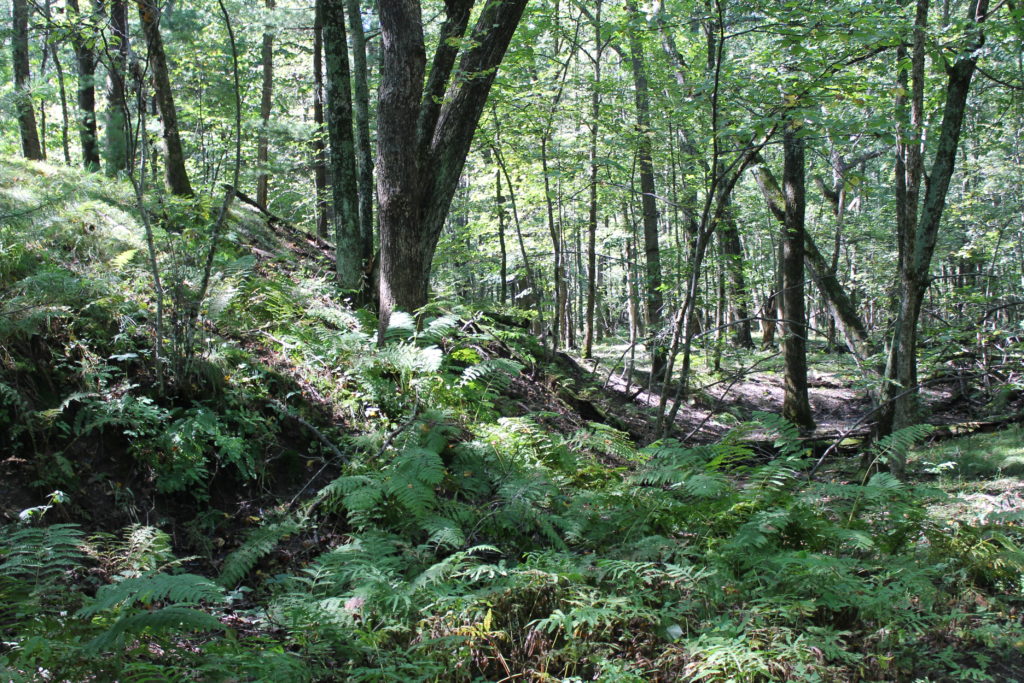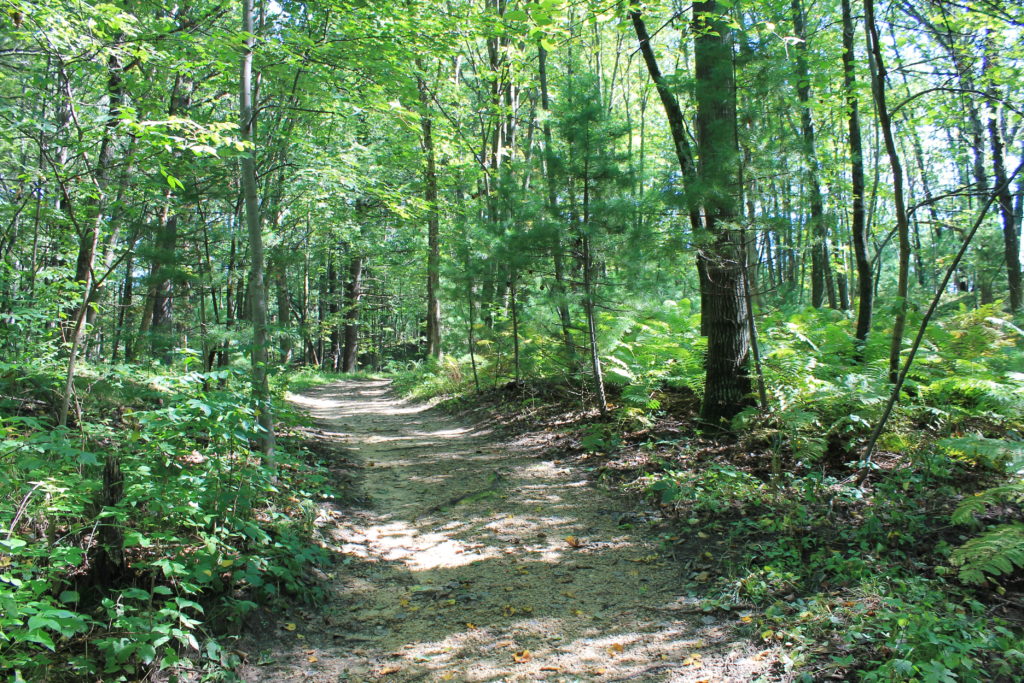 Over 300 steps, broken up by plat forms and cat walks, take you to the top of the Roche-A-Cri Mound.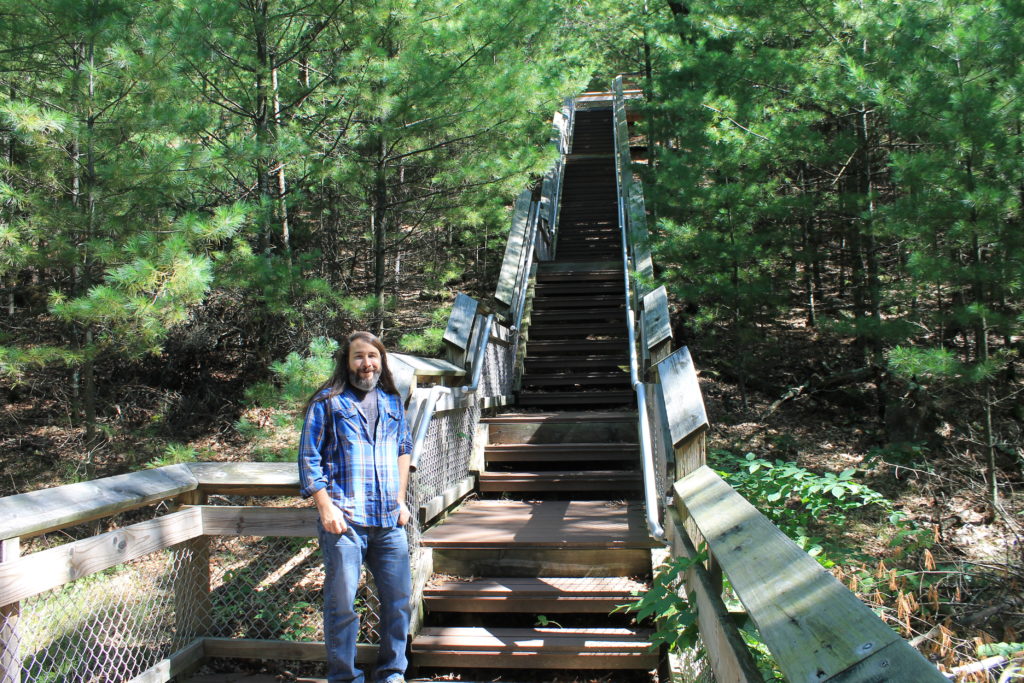 The main attraction is this stunning view!  I image this is even more gorgeous in late fall when the oak trees change into their harvest shades!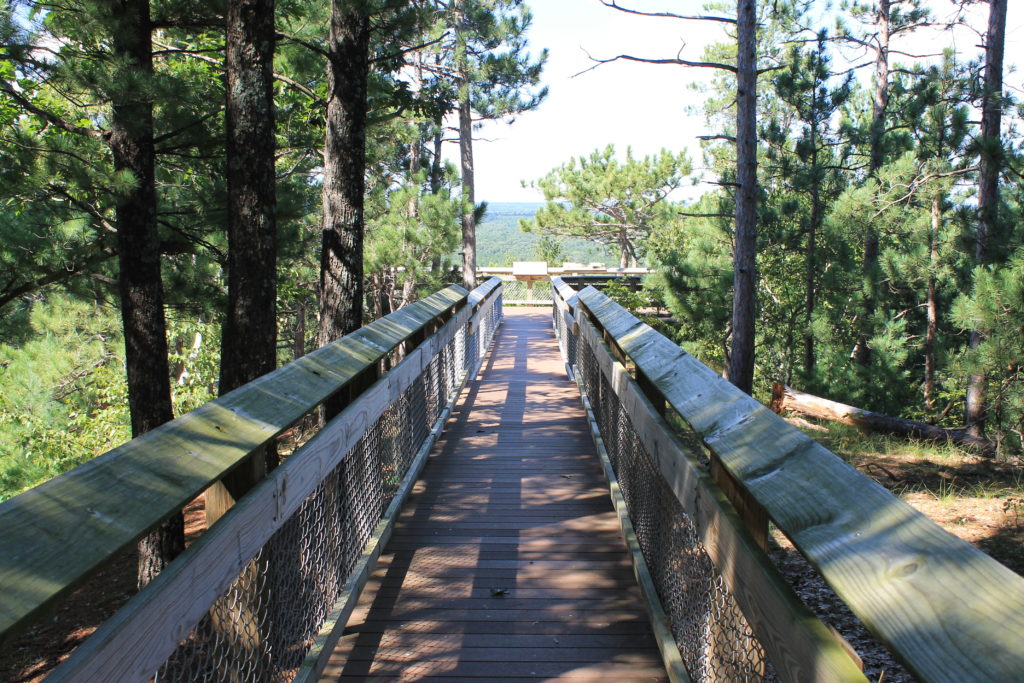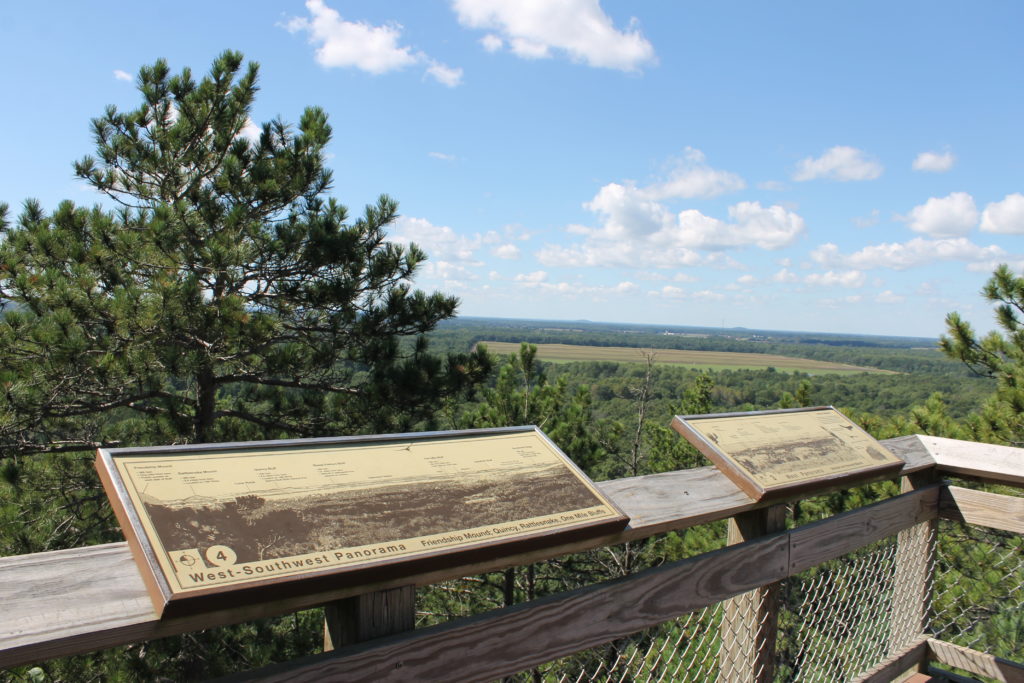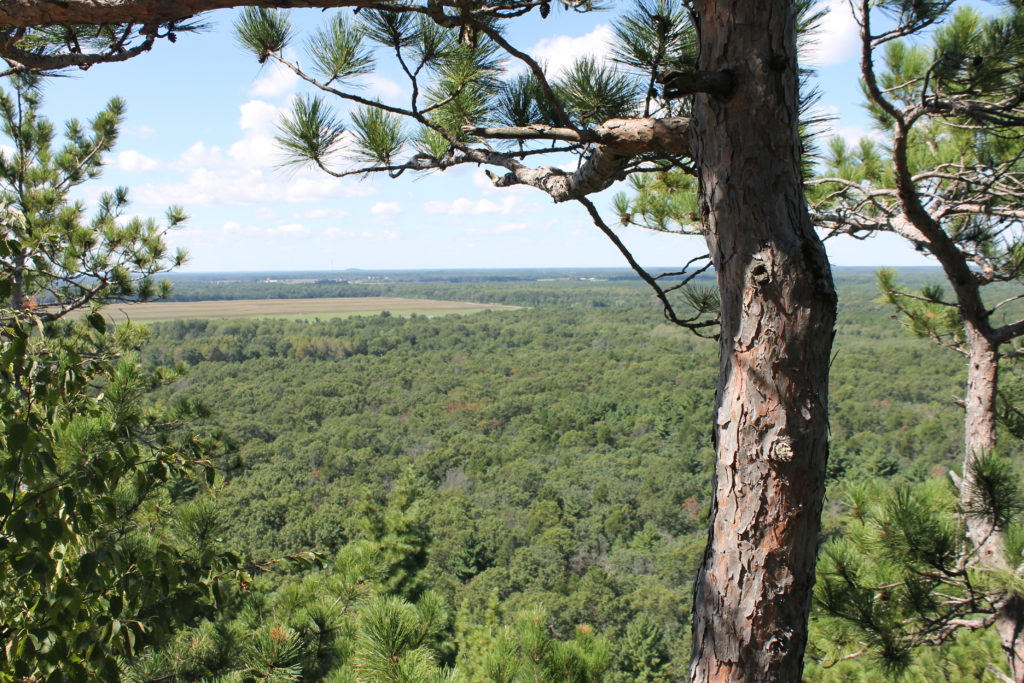 I won't lie- this wasn't an easy trek up.  My legs were a little shaky by the time I got to the top, but I kept reminding myself that I had made it to the top of the mountain in St Lucia- so this was a piece of cake!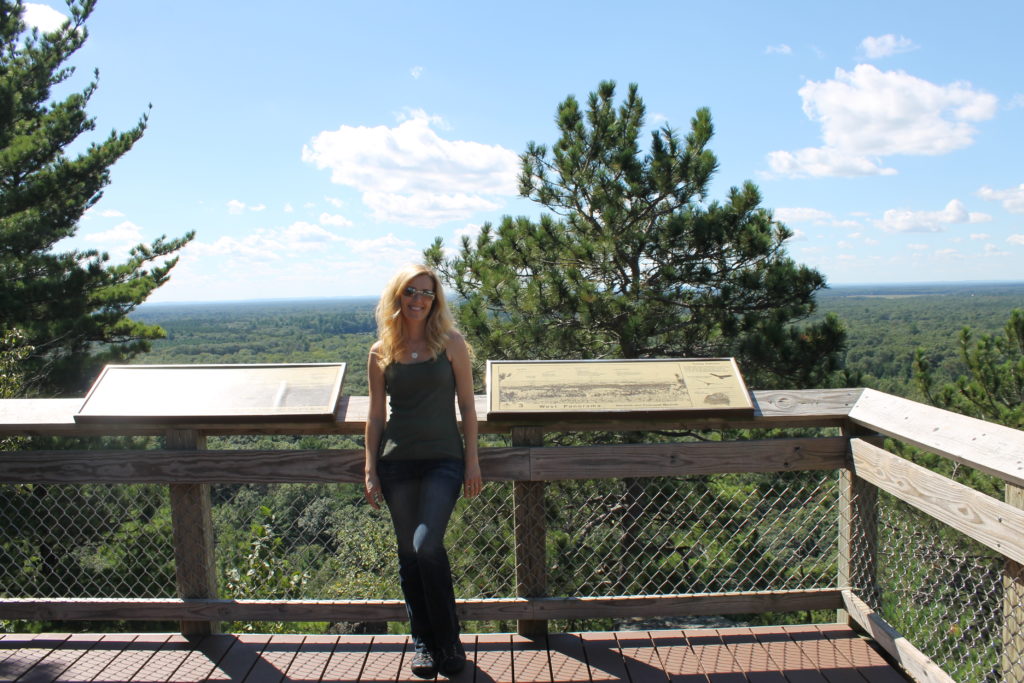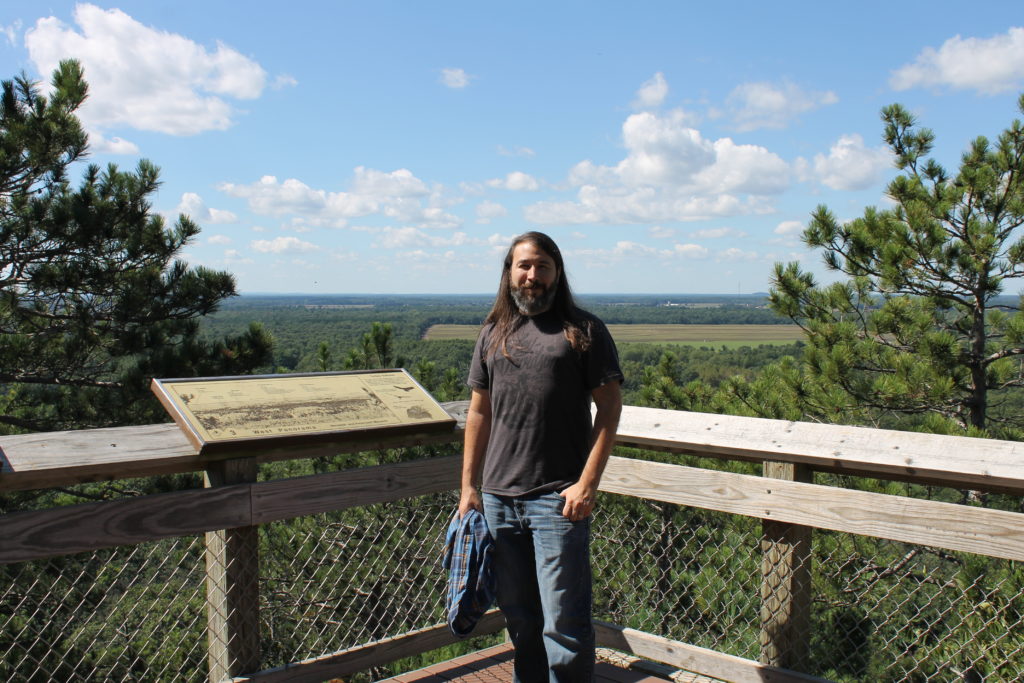 For a quick visit to see how good of shape you are in, or a leisurely picnic and hike through the prairie and woods of the park- this would be a lovely place to spend a nice autumn day!  And they are hosting a Family Fun Day on Saturday October 1st (2016) with activities and hay wagon rides if you want an extra good excuse to check it out!
1767 Hwy 13
Friendship, WI 53934
(608) 339-6881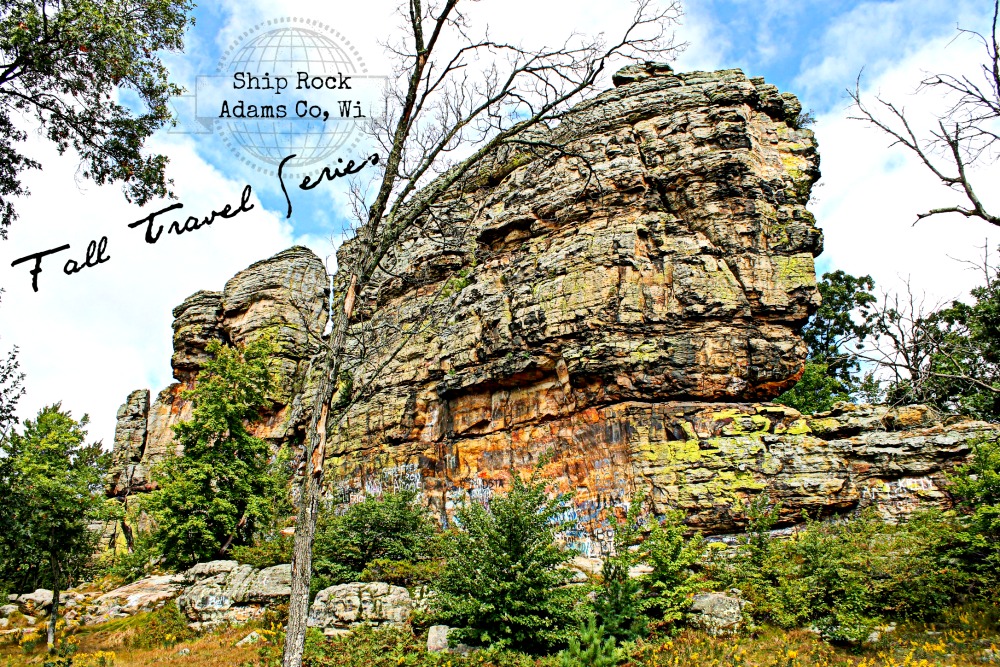 Thanks for joining me for my first Fall Travel Adventure Suggestion of 2016!  Join me each Friday through October 14th for more!
You Might Also Like-