How to Make a Jeep Tire Cake!
Welcome back to cake season here at Sunday Night Supper!  We always kick off the September birthdays with my husband's right around Labor Day.  This cake is the perfect example of my mom's simple approach to dessert decorating!  You don't need to have any special tools or mad decorating skills to create something  that is fun and memorable.  Check out this year's Jeep cake!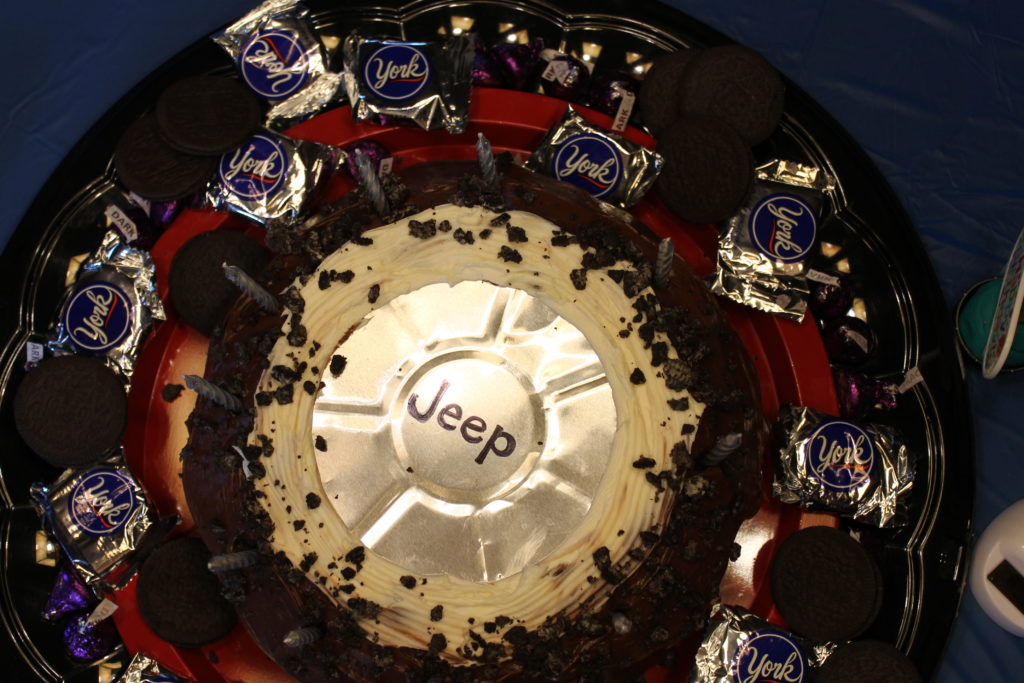 Made to look like a tire with a Jeep hubcap!
All you need is:
Bundt Cake Pan
Silver pie plate to cut bottom out of for hubcap
White frosting for "white-wall tire"
Oreo cookies for dirt (it is a Jeep tire!)
Since everyone can follow the directions on a cake mix box, I am going to skip ahead to where we adhered the silver pie plate bottom to the cake by setting it on the already frosted cake and sealing it in place with white frosting meant to resemble white wall tires.
Then we broke up Oreo cookies for the dirt: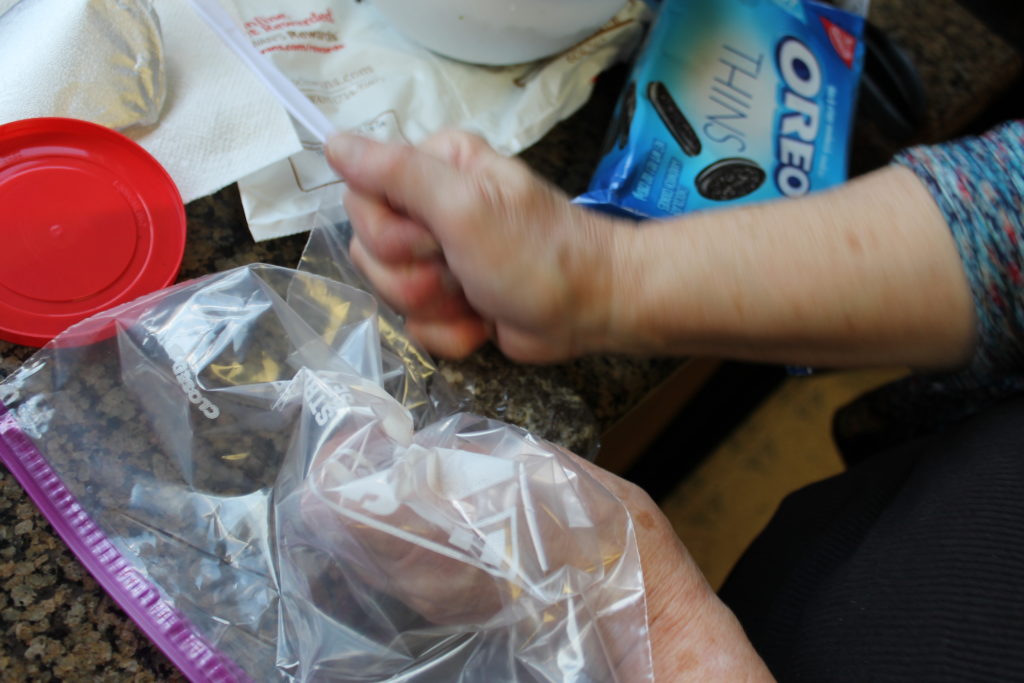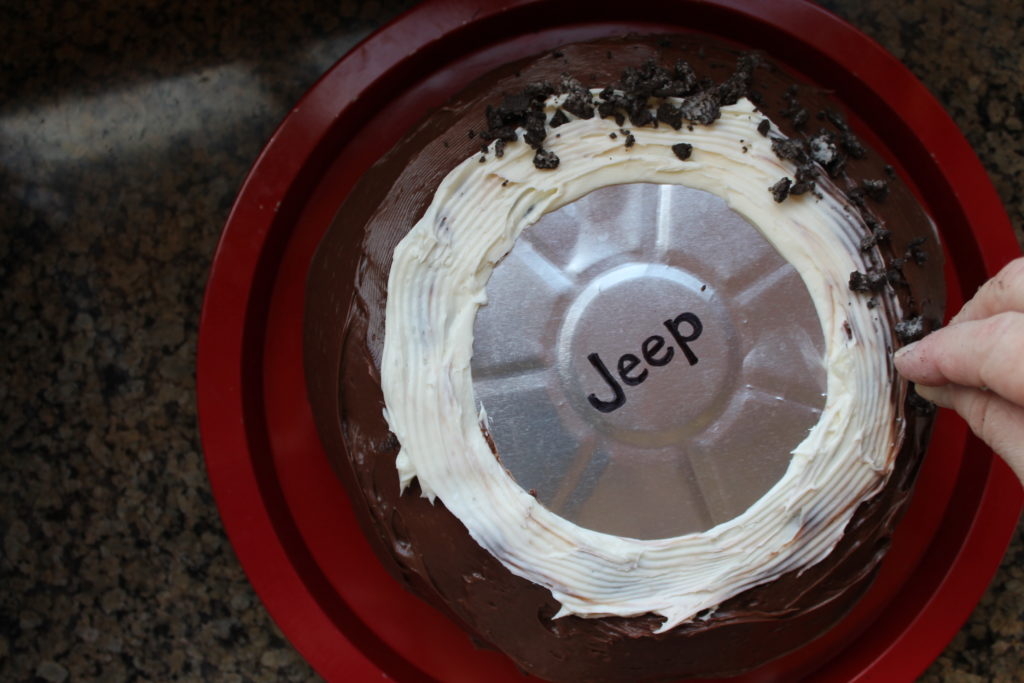 And in true SNS fashion, created a whole color-coordinated dessert plate complete with a sign for our family garage where many a vehicle project is underway!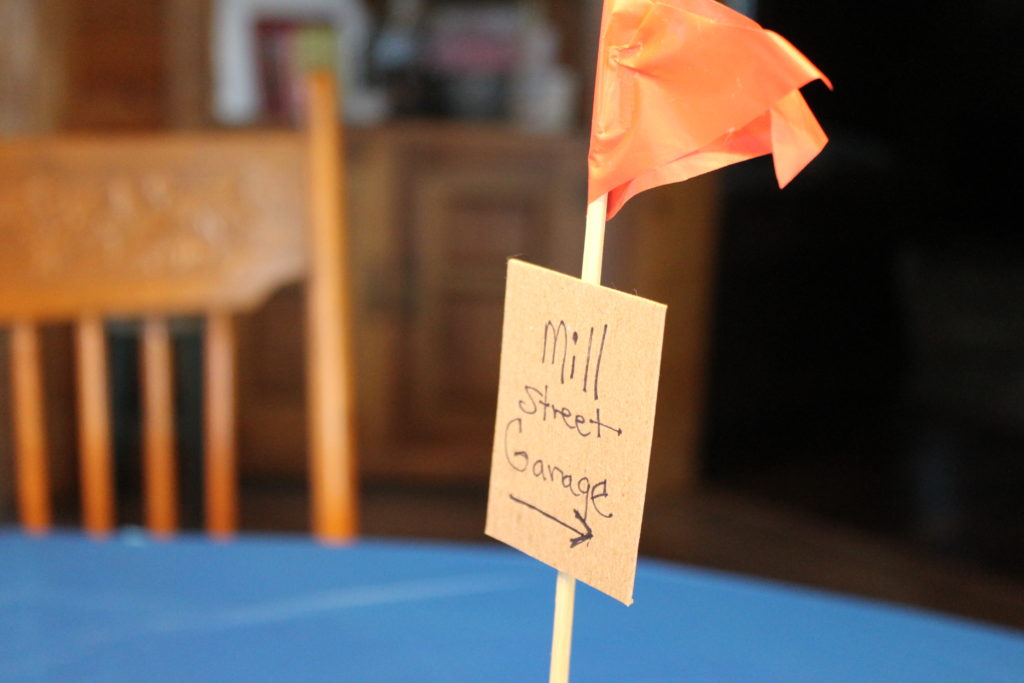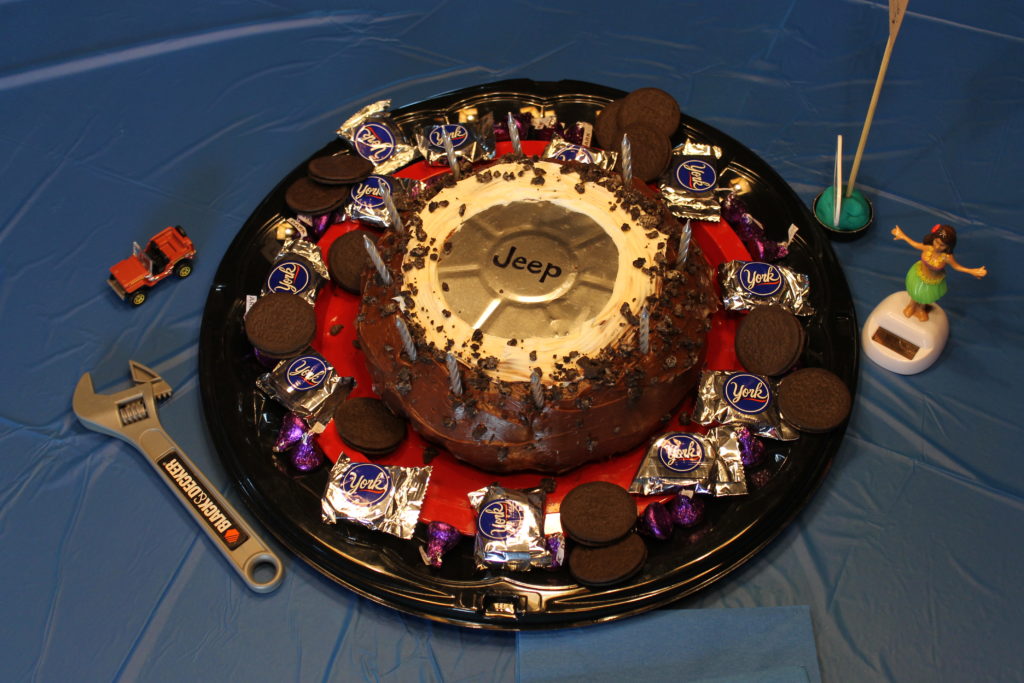 And that is all there was to it!
Make a round bundt cake and frost it with chocolate frosting
Add a hubcap from a pie plate- I added the Jeep lettering with a sharpie marker
Top with Oreo Cookie dirt
Blow out the silver metallic candles!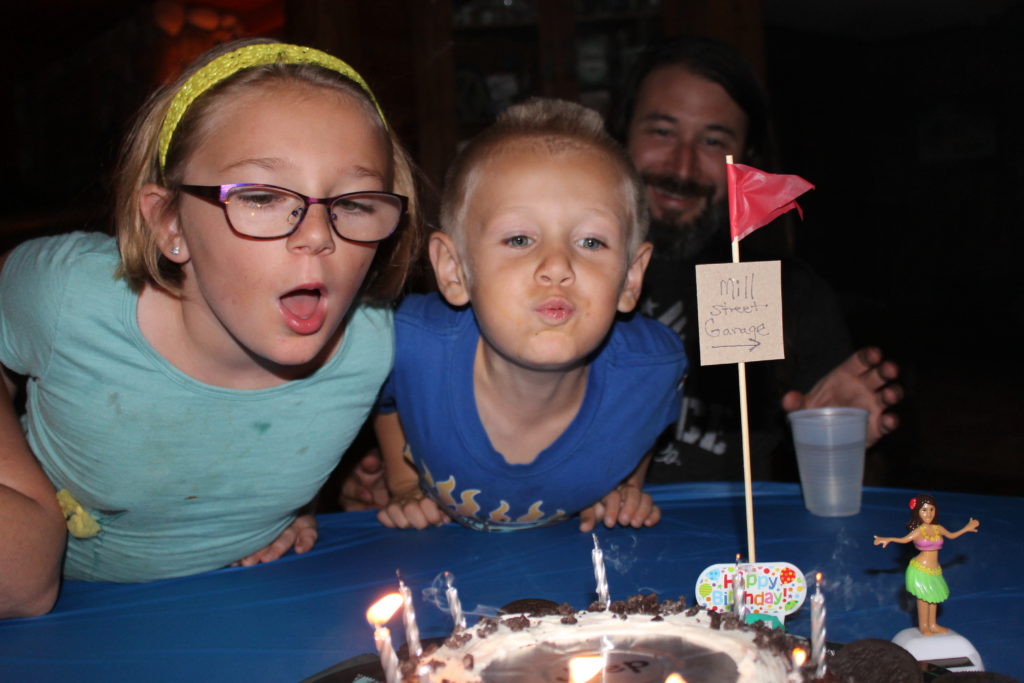 (Regardless of whose birthday it is- we always let our niece and nephew help!)
Thanks for joining me for another great Sunday Birthday gathering!  Next time we'll check out the same Bundt cake design made into a mermaid's paradise for my niece!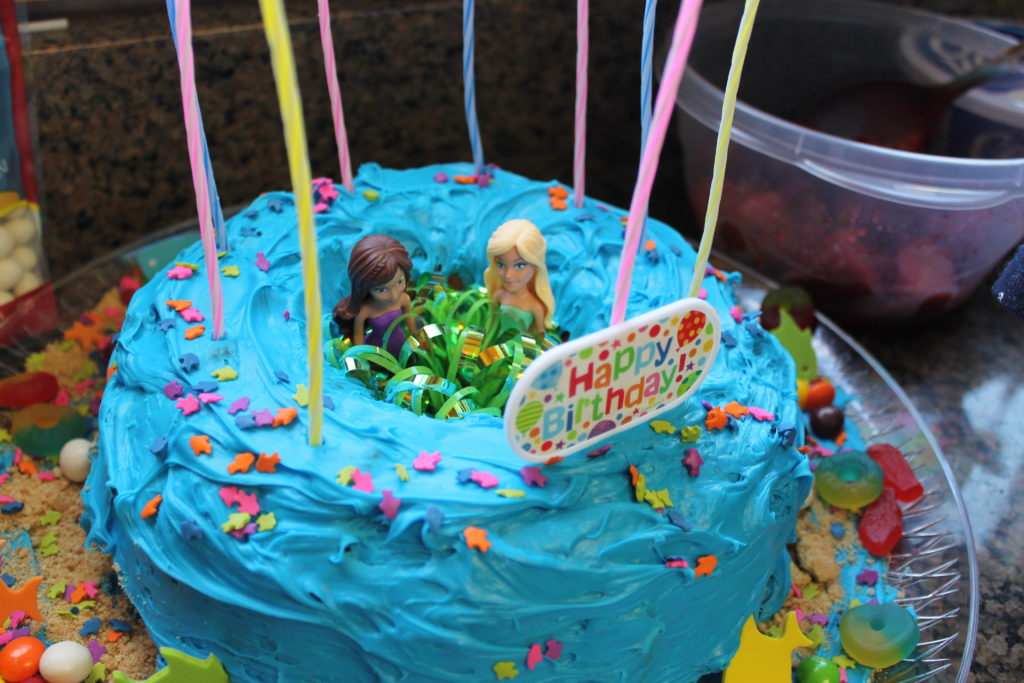 Coming Soon to the Sunday Night Supper Series!