Great Lighting at 5378 Amethyst Drive!
One of our newest model homes for sale in Appleton was built in the new phase of Emerald Valley on Amethyst Drive.  This 1.5 story design is a great open concept plan around 2400 sq ft with a first floor master, 2.5 baths and three additional bedrooms on the second floor.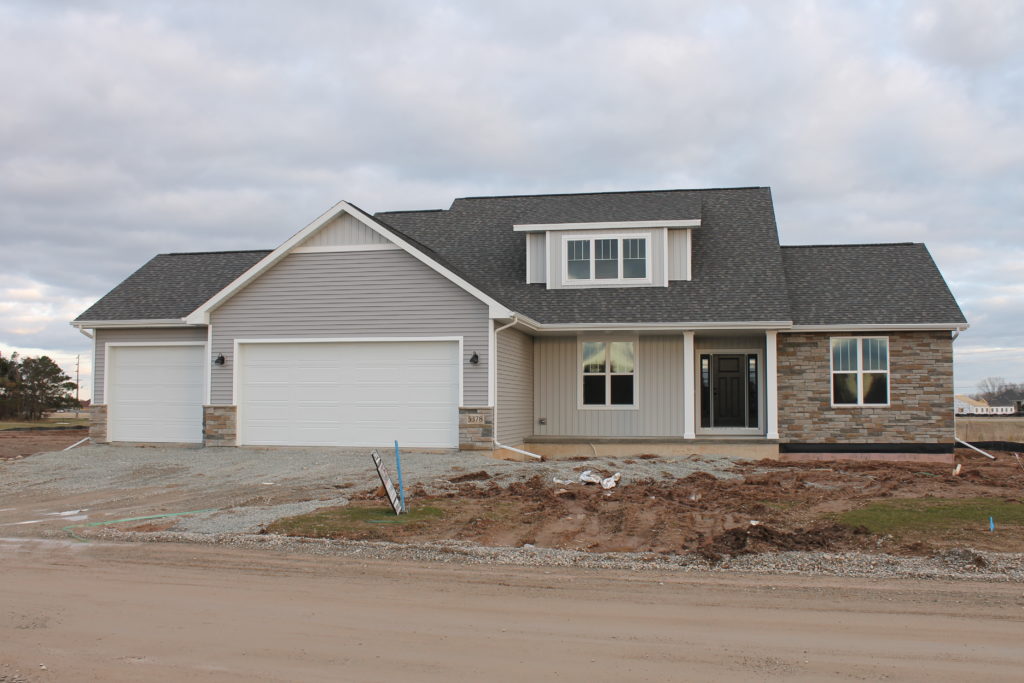 But what struck me the most when I walked in was how diverse and interesting the lighting was in this home!  I have been loving the designer's pick for most of our model homes these days, but this one really illustrates all the current trends!  Here's a peek at the great lighting of 5378 Amethyst Drive!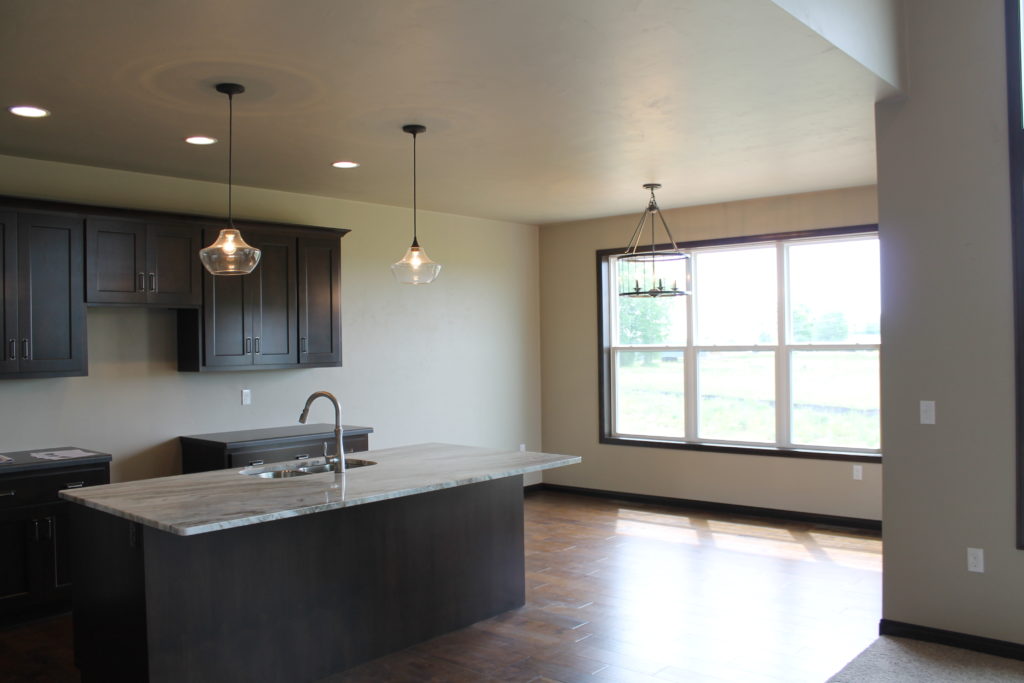 Lighting trend:  Kitchen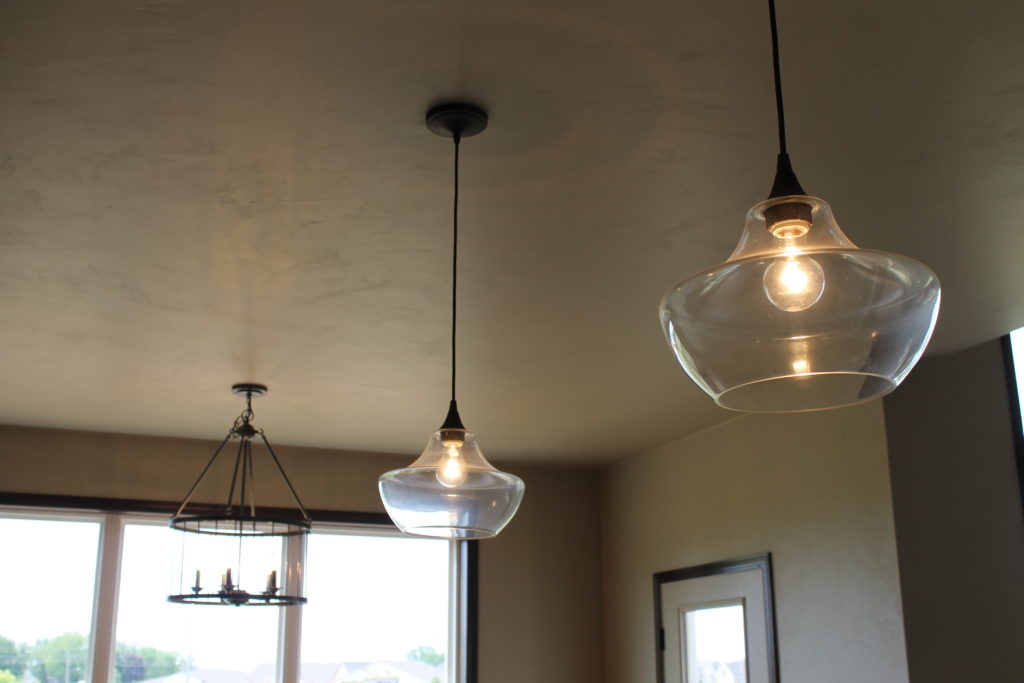 Clear glass kitchen pendants that could feature Edison bulbs.  This unique shape give them a modern flair.
Lighting trend:  Dining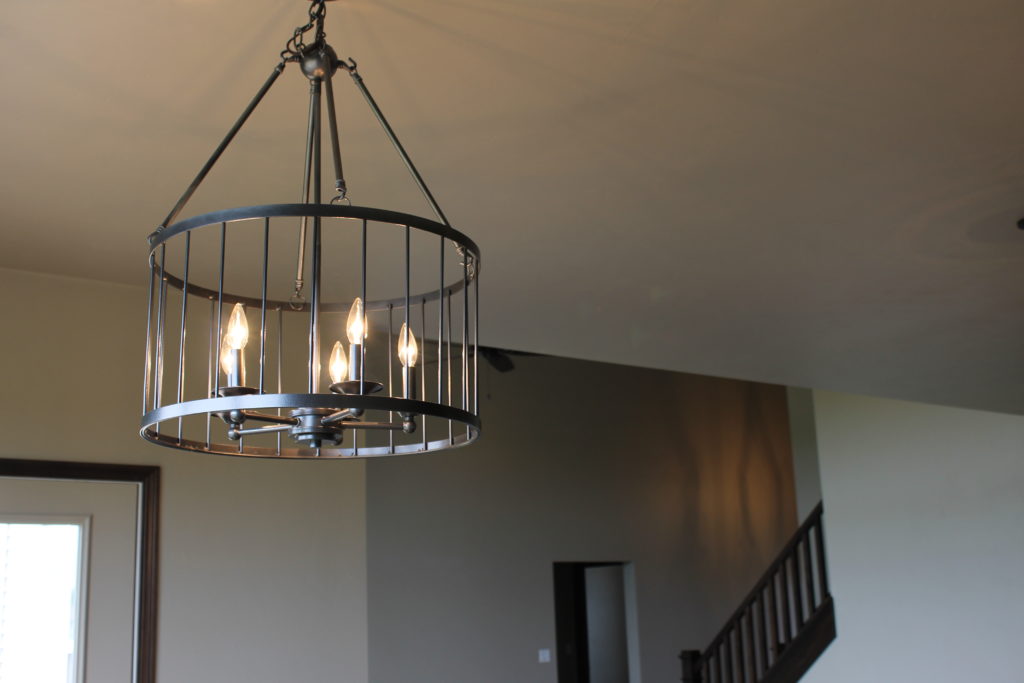 This round drum shaped light offers an open cage-like look over a traditional candelabra dining light.  A new mix of styles for the new industrial-meets-traditional home style.
Lighting Trend:  Foyer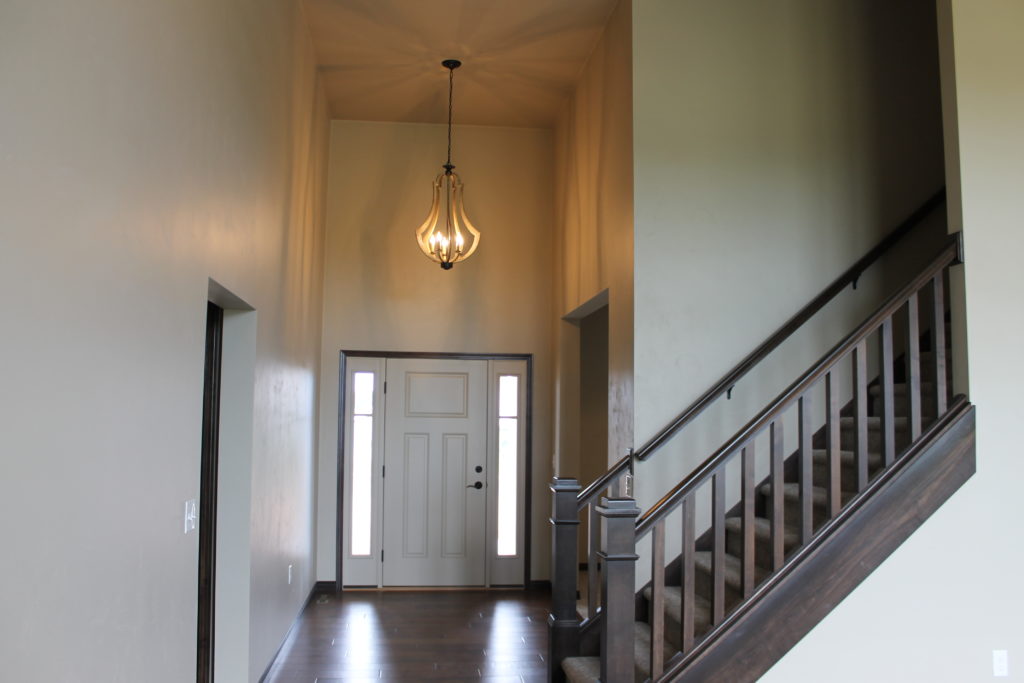 The trend of the two-story foyer is making a comeback, but we're not looking for 20 foot ceilings, no, a comfortable 14 feet makes a statement and still allows you to enjoy a stunning light fixture like this one!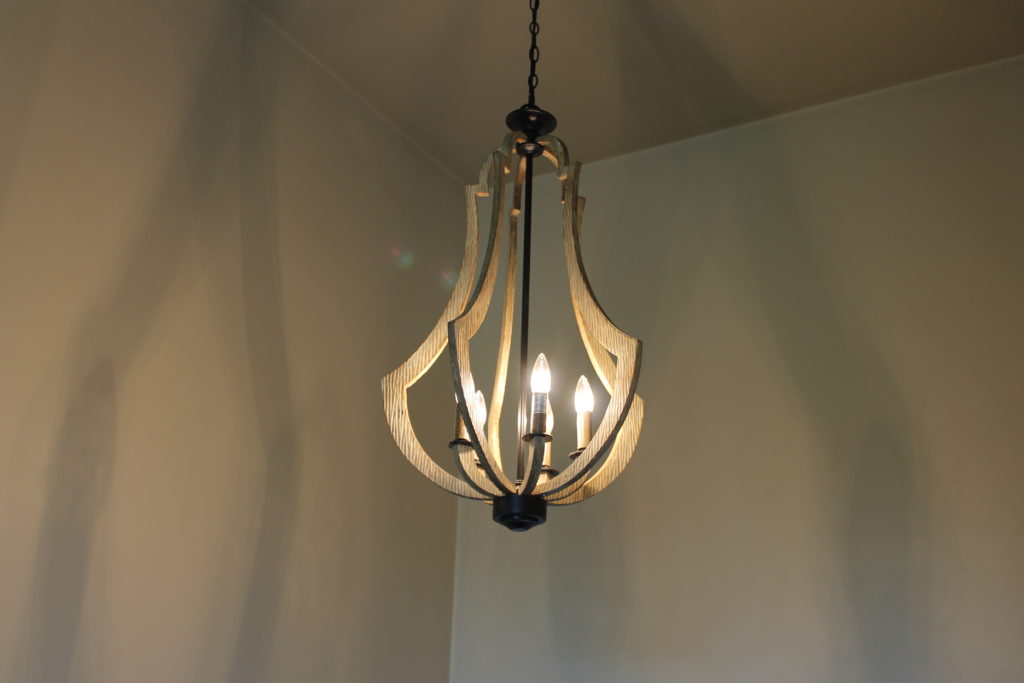 Lighting Trend:  Office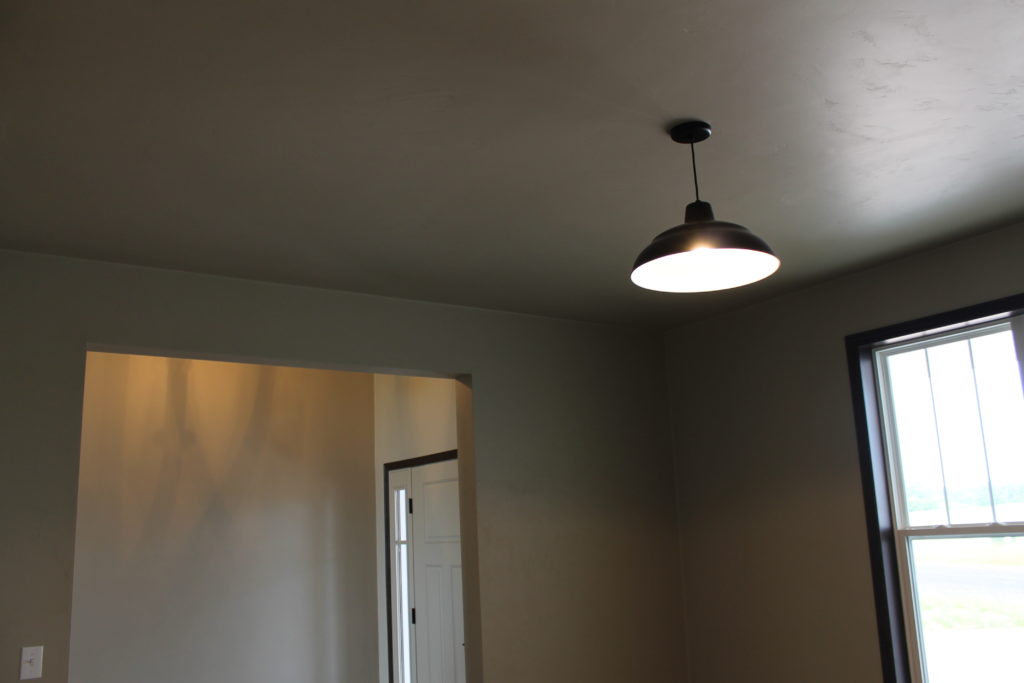 And finally, my favorite lighting trend lately is the addition of these simple barn shade pendants, available in almost any finish or color combo.  The work as island pendants, in staircases and as a ceiling mounted light in the flex space.
Well, what did you think?  Loving the great lighting in this model home?  Looking for a home to buy?  This home is still available.  Here are a few more pictures of this fantastic layout.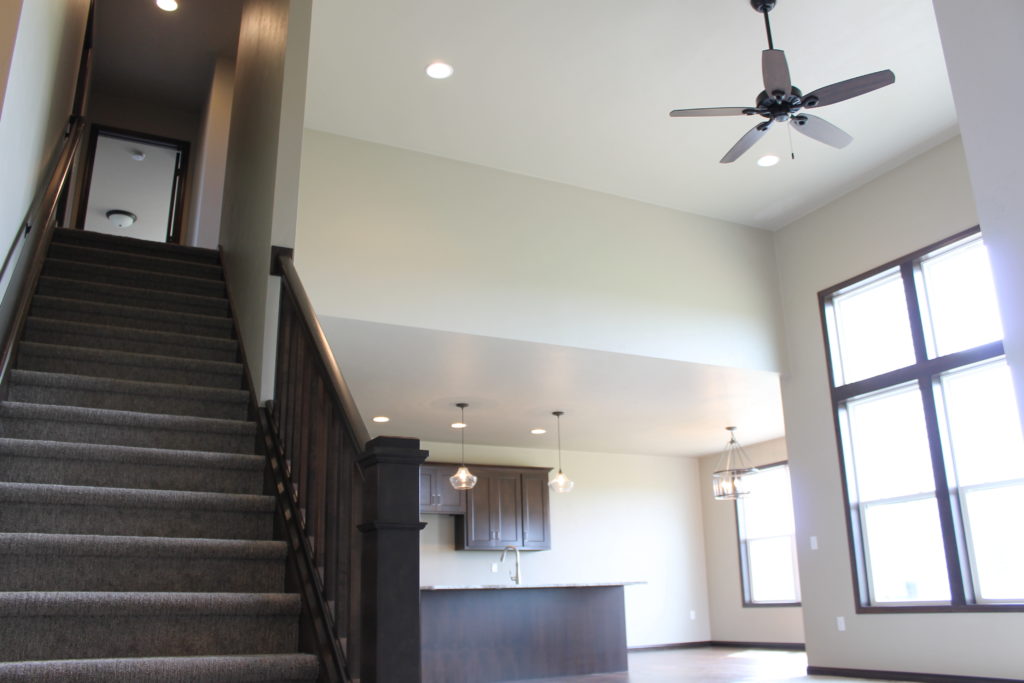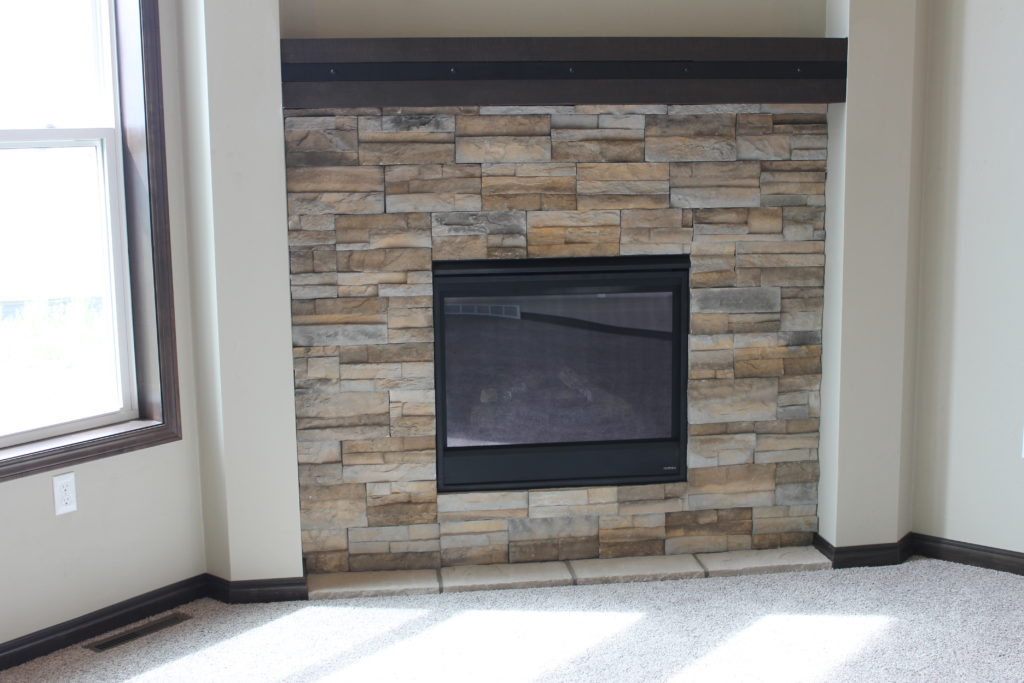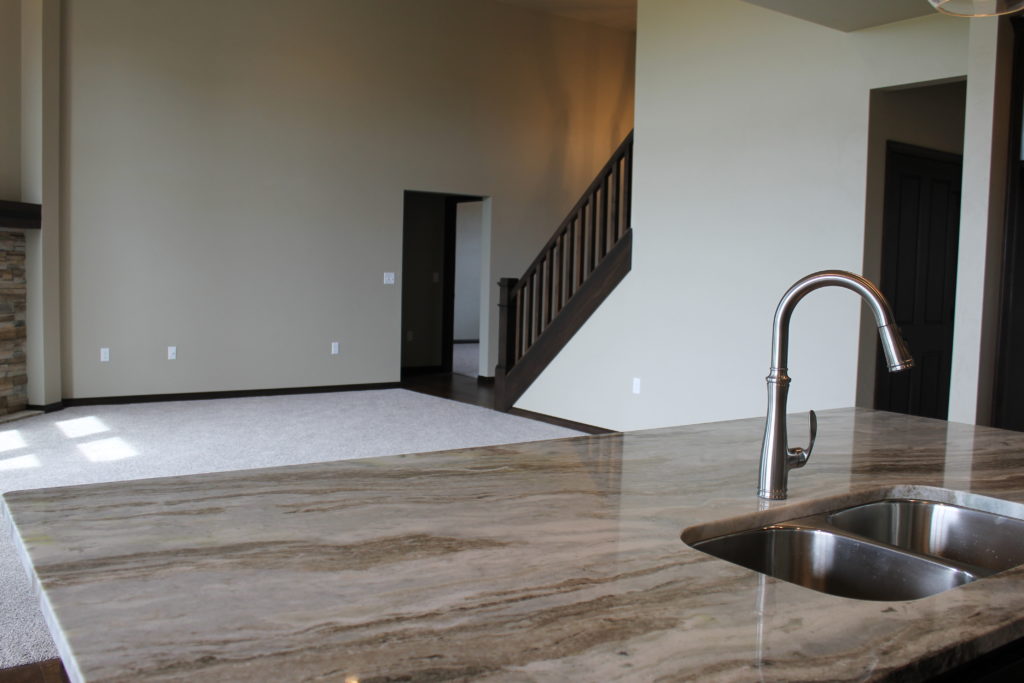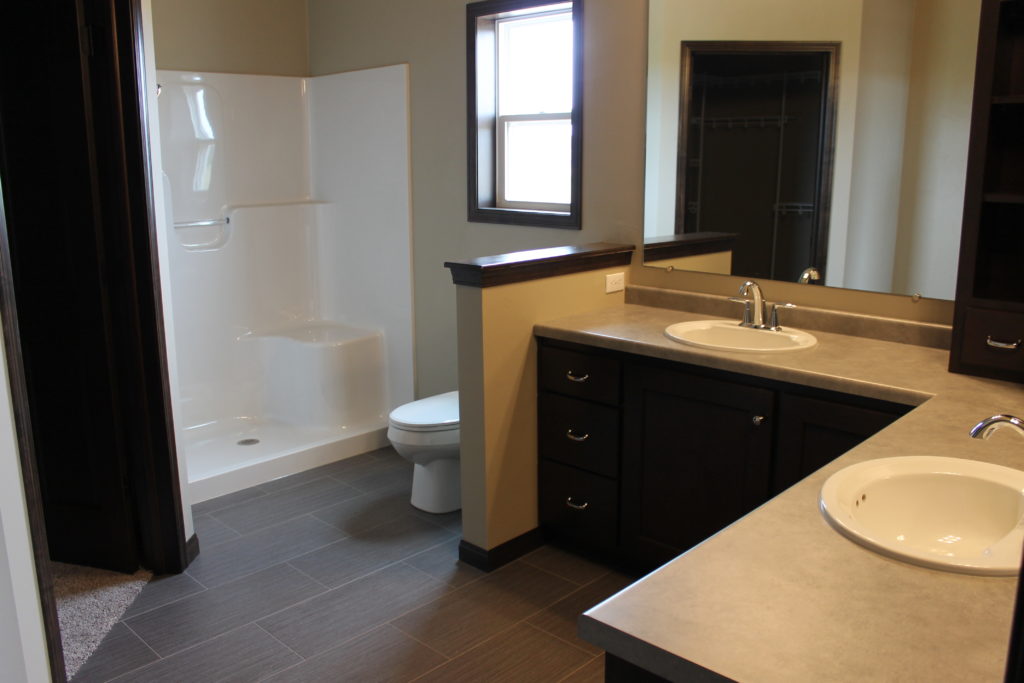 Schedule your showing today- 920-810-8347!
You Might Also Like-