My 6 Picks for Hottest New Lighting Trends
Whether you call it a dining room, a breakfast nook or a dinette, the feature piece that hangs over your eating table will set the mood for the entire space.  And while the traditional chandelier is getting a run for its money from the ever evolving pendant lights (we'll cover those cuties soon enough) the newest styles certainly hold their own!  I think the most notable trend being the almost irresistable urge to show the bulbs.  While there are so many to choose from, for now, enjoy these 6 picks for my most seen lighting trends in all their glow-ry!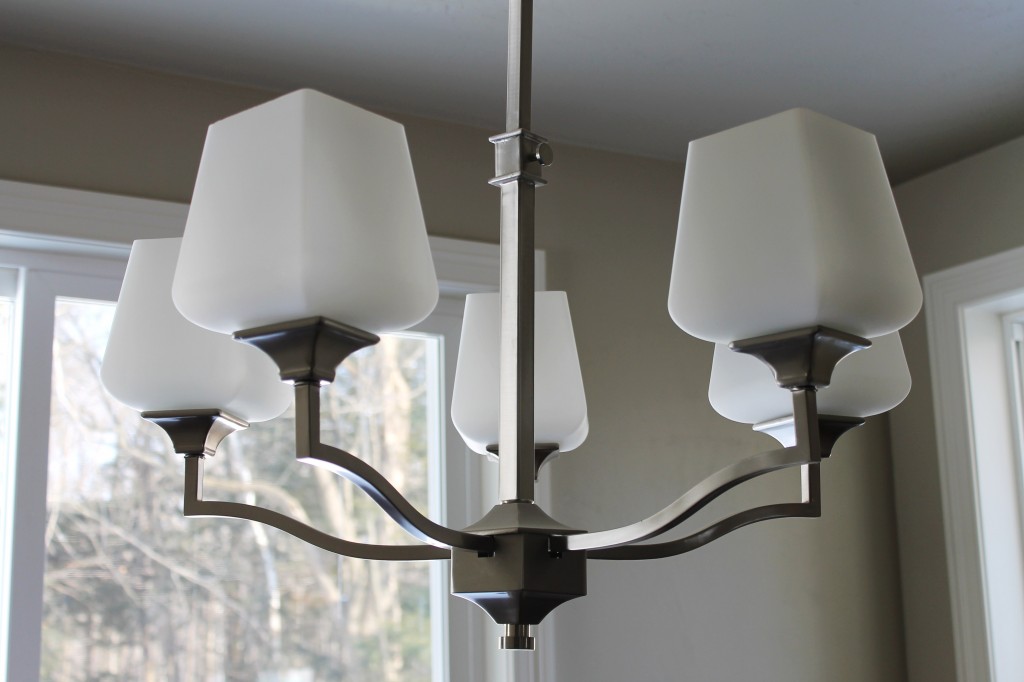 Let's start with the only shaded light to make my quick list!  Why is it hot right now?  The brushed silver finish and modern lines paired with the "not-so-square" and "not-so-bell-shaped" glass.  What would you call that shape anyway?  I think it's refreshing and simple.  Classy and cool.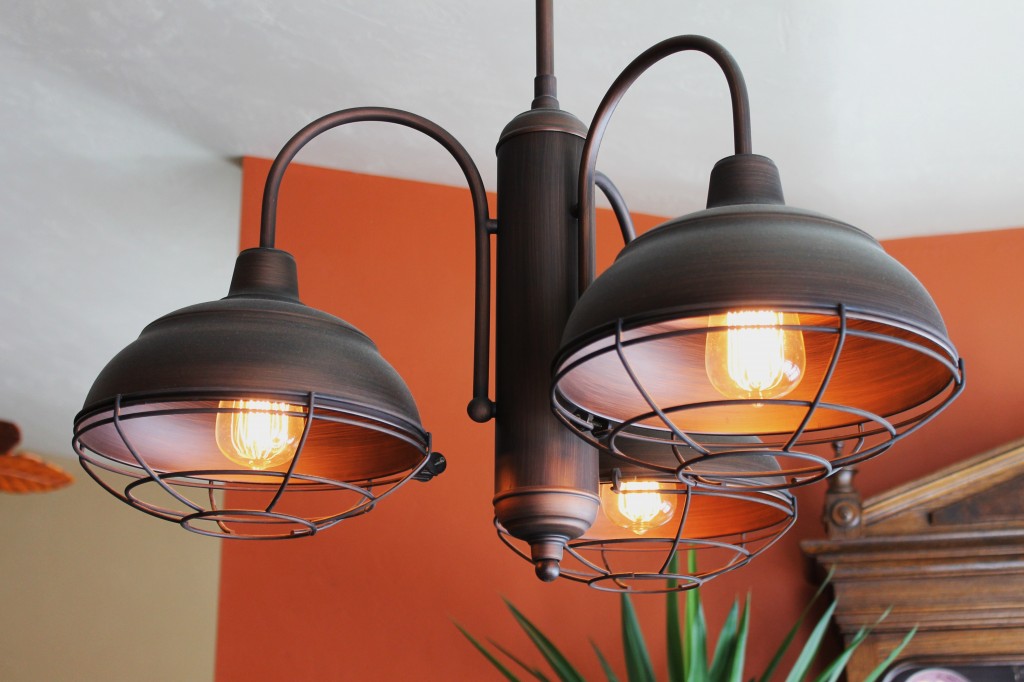 Here's the industrial side of design that I've come to love!  Metal shades with that great curved stem and the cage over the exposed bulb create an effect like an old time warehouse light.  Why is it hot right now?  Pieces that look like they have been salvaged from an old building give a one-of-a-kind look to any decor.  And that type of uniqueness is a big trend right now.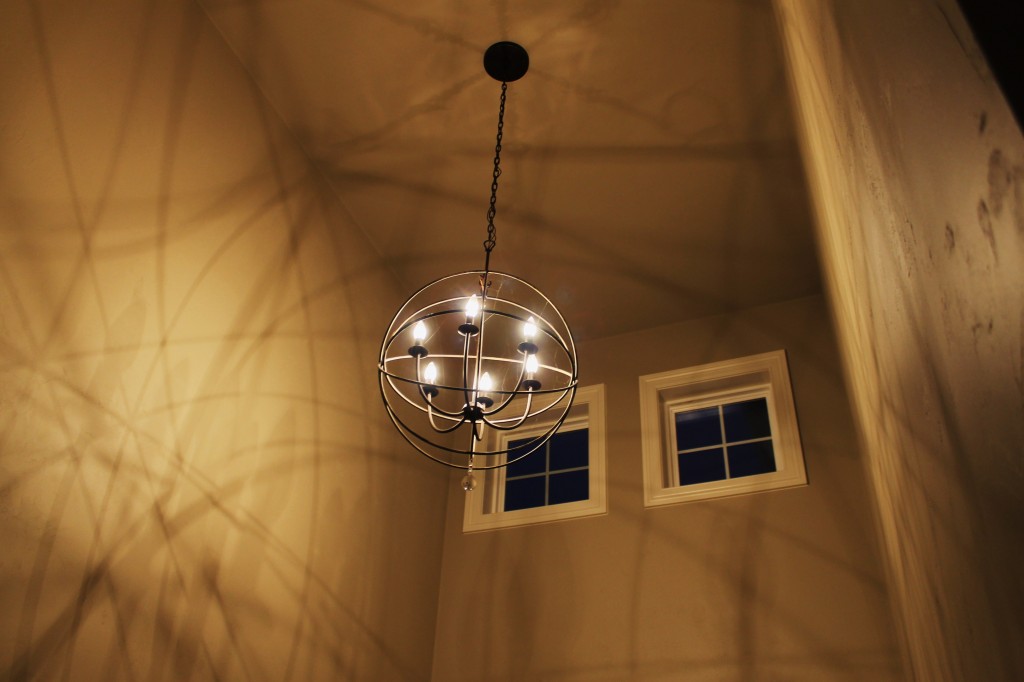 Okay, so technically this is a picture of a light in a foyer, not a dining room, but I couldn't resist using a shot that showcases those awesome shadows.  Candlelight chandelier inside a metal orb.  Why is it hot right now?  Just look at it.  You know you want one!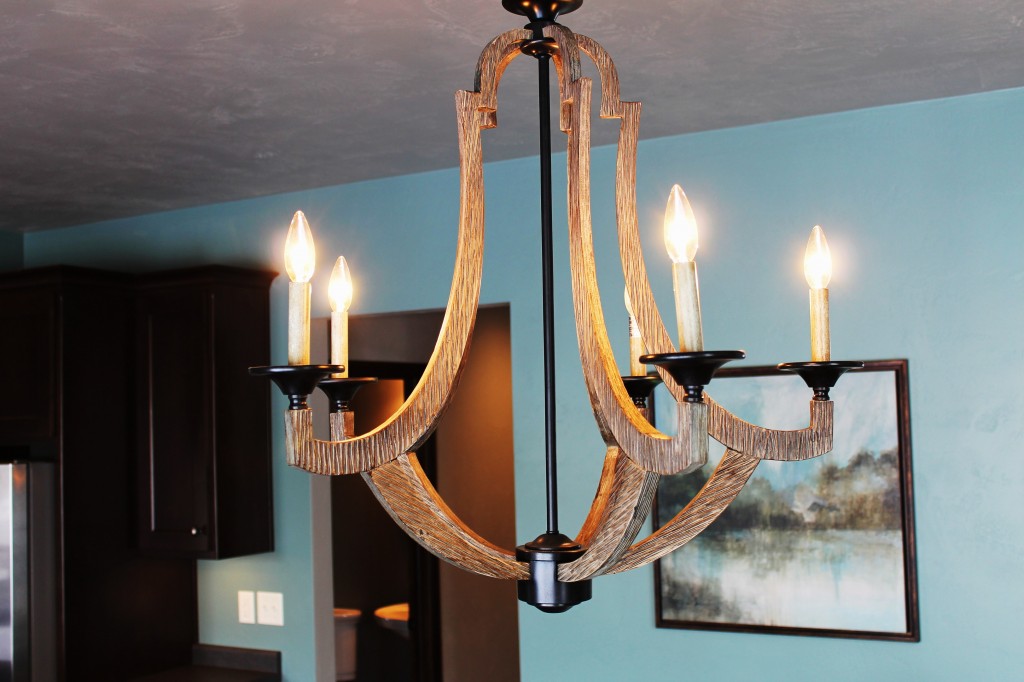 Elegant and Edgy.  Weathered wood meets wrought iron.  In keeping with the trend of no shades, this candelabra look has been featured in industrial interiors as well as the traditional.  Why is it so hot right now?  It's versatile.  The curves make it soft and pleasing, but the design reminds me of something more masculine and rugged, like the bones of a ship.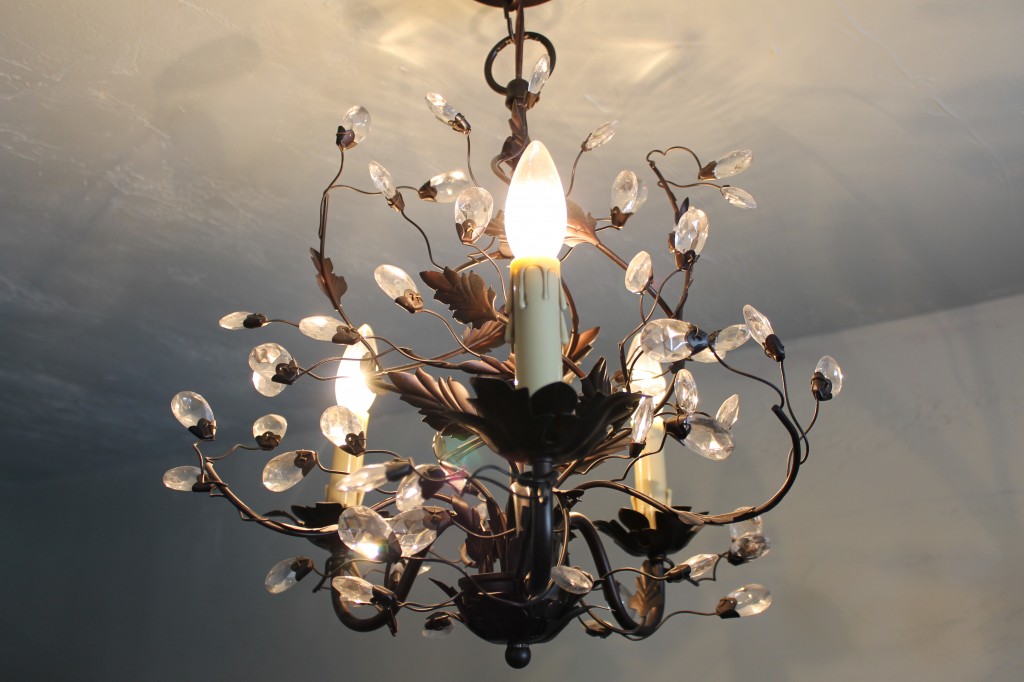 And finally this little sweetheart of a light.  Why is it so hot right now?  Pottery Barn fans will find the rustic leafy charm and blingy crystals among their catalog interiors.  Crystal chandeliers are officially back!  You'll spot versions hanging over tubs, in butler pantries, walk-in closets, baby nurseries…almost anywhere a neutral color scheme can get a boost from the sparkle.  Todays look is much more aged and rustic, compared to the more colorful prism crystals of chandeliers past.
And that's the 6 picks!  I'm sure I'll do another run down soon.  Stay tuned for my favorite pendant trends.
What are your favorite new trends in lighting?  Did this inspire anyone to take the glass shades off their chandelier and screw in some edison bulbs?