Mario-Kart Themed Party: Sunday Night Supper Series
Back in December we had the fourth birthday of my darling nephew Vincent at my parent's house, just another way to make our weekly Sunday Night Supper even more special!  Last year we played it pretty low-key, with a photo montage being the big decoration feature: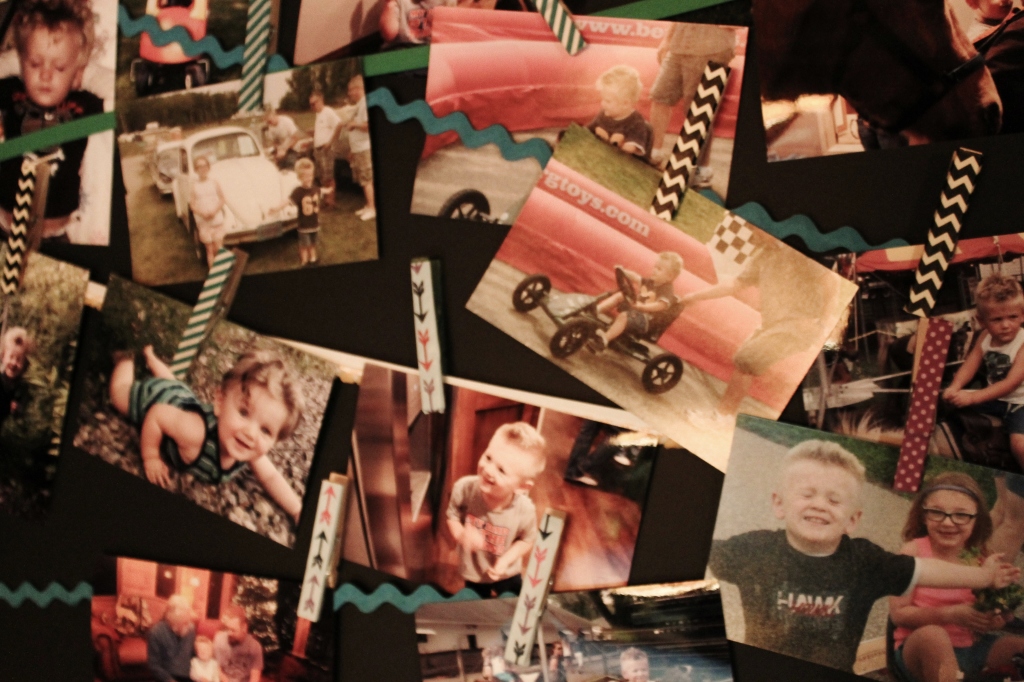 But low-key and minimum decorations are the common denominator to the December birthdays, which are often over shadowed by the thrill of the holidays.  This is why I decided to wait to share this post until the flurry of Christmas was behind us!  We didn't go crazy, but we managed to take Vincent's current obsession with the video game Mario-Kart and give him his own special day!  Just ignore the Christmas tree in the background!
The Cake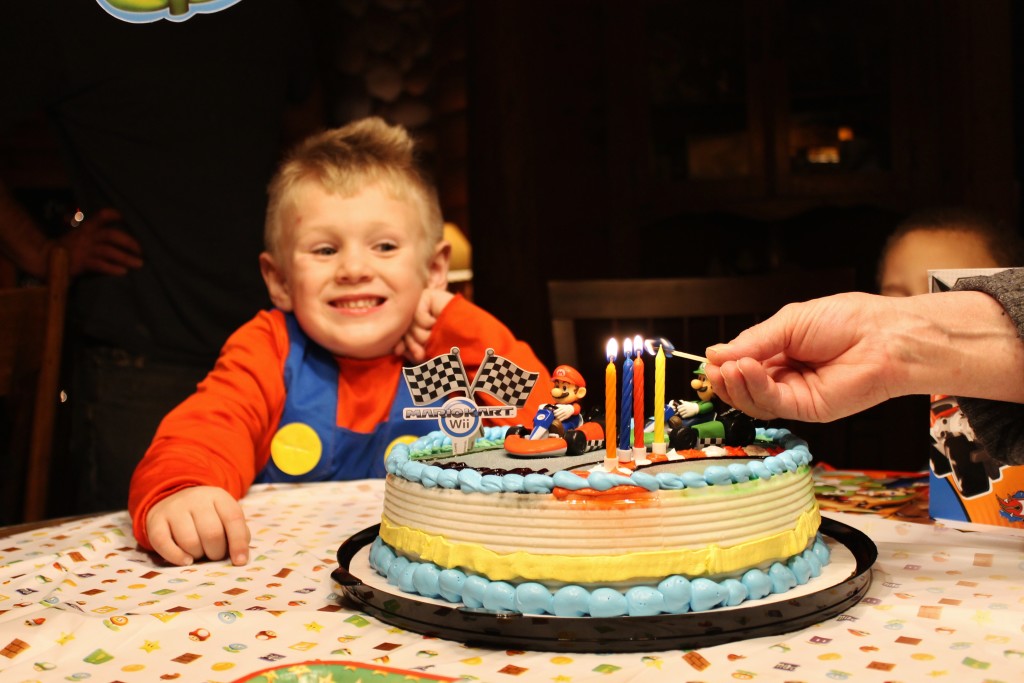 Always a favorite at SNS!  You can see all this year's famous cake themes, from monsters…to more monsters!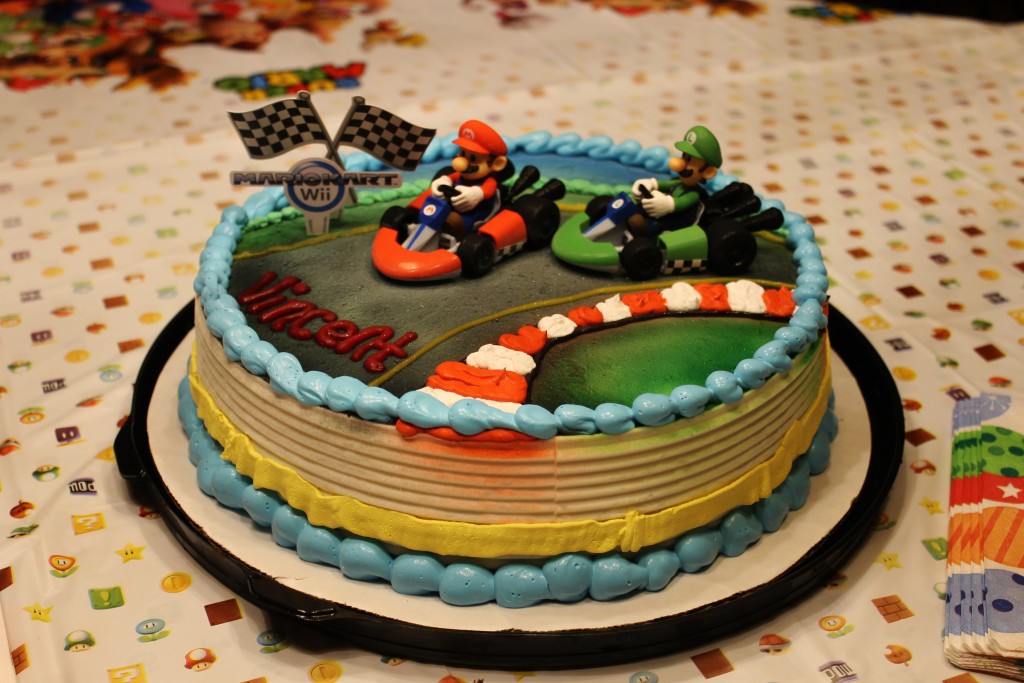 We obviously ordered out on this one!  The tablecloth and hanging décor was reasonably priced at Party City in Appleton.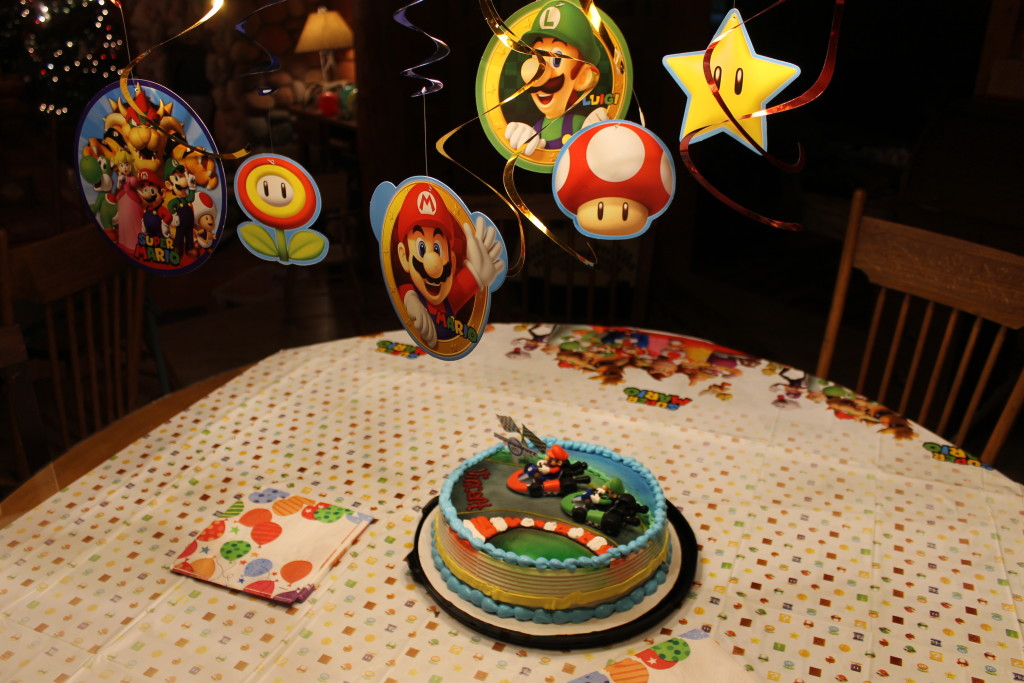 The Mario Block Project
I grew up with old school Mario, where he was jumping through sewer pipes and punching bricks to get coins to fall out of them.  I came up with this idea to build Vincent his own wall of Mario icons, seen behind him in this photo.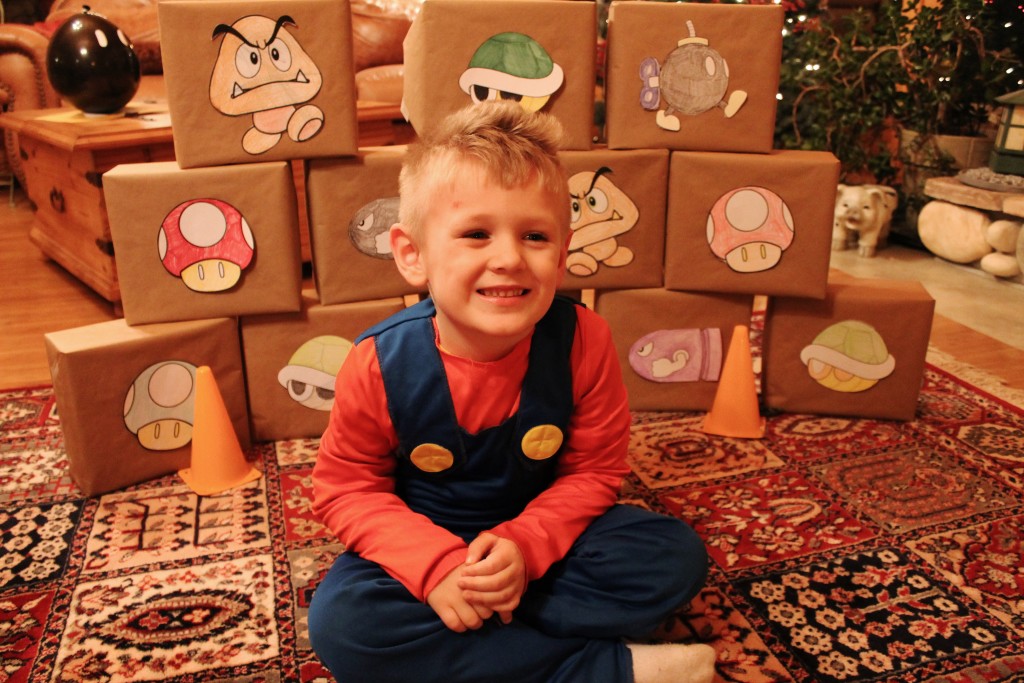 I used cat litter boxes wrapped in brown craft paper with images of turtle shells, bullets and mushrooms that the kids colored earlier that day.  Once stacked, Vincent could knock them down or use them to play a tic-tac-toe meets connect four type of game.  They made a bold and graphic visual background to the party theme that helped subdue all the Christmas influence!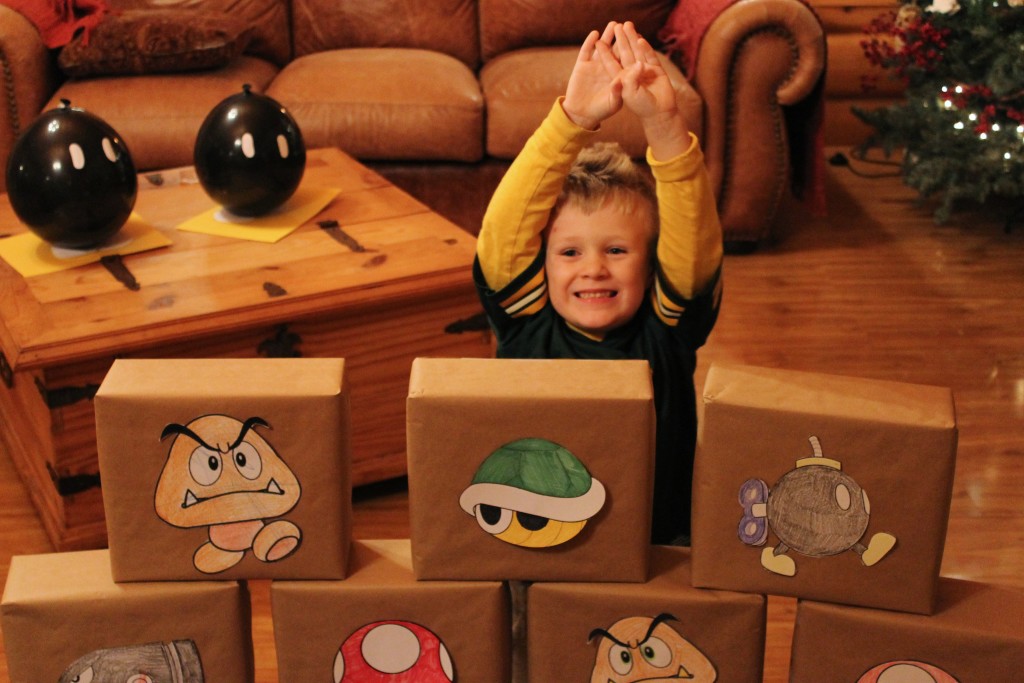 Balloon Bombs!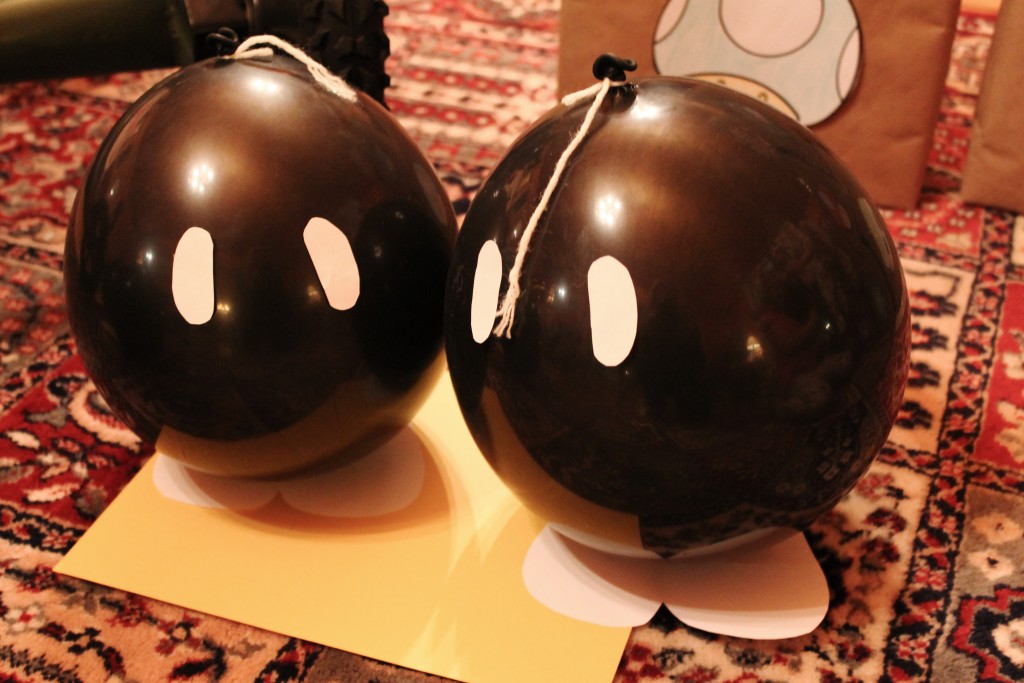 This idea did come from the pages of Pinterest!  Black balloons with paper eyes and feet and stings tied to the top as the "fuse."  A classic Mario icon!
Guest Appearance!
One of the cutest things about the whole day was that Vincent got to re-wear his Mario costume from Halloween and that he requested his Uncle Nick dress up as Luigi.  Not being anywhere remotely easy to buy an adult size Luigi costume at the beginning of December, we settled on these masks from the Party Store instead!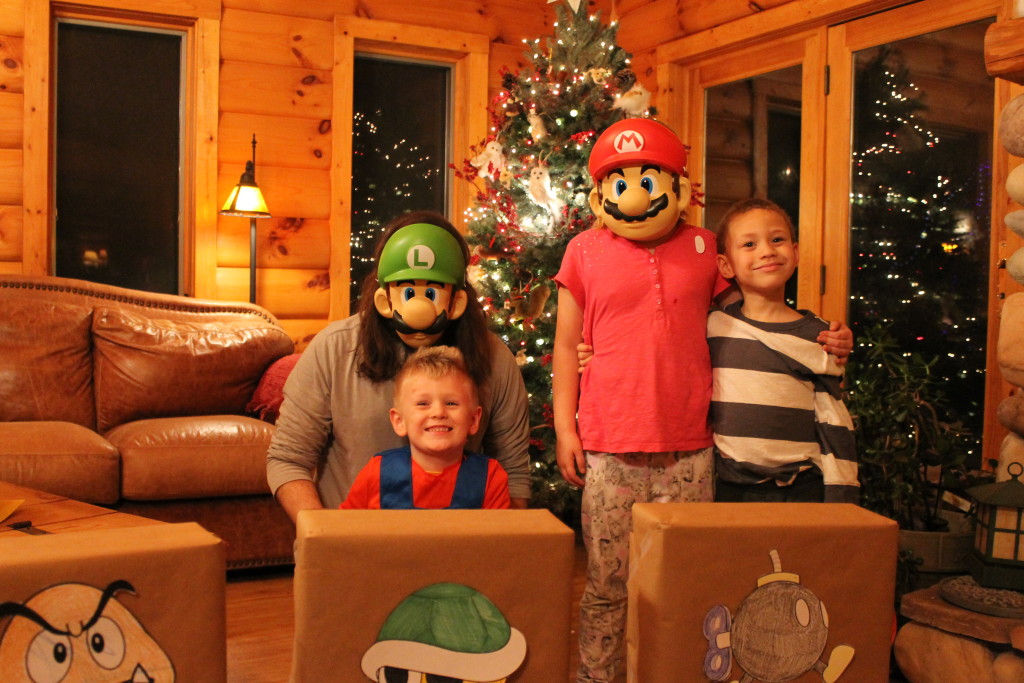 And there you have it!  The simple and kid friendly plan we put together for yet another themed Birthday Party at Sunday Night Supper!