Fall Travel Series: Chicago!
Welcome back to my very own Fall Travel Series!  I have expanded my original vision of exploring the random and special spots of Wisconsin to include this visit to Illinois and a trip to Michigan.  There are so many good travel blogs out there to cover a city like Chicago that I am not even trying to compete.  This is just me- sharing my day in the Windy City with friends from last year!  I have been to Chicago a handful of times on trips for clubs I was involved in and during a Study Tour class at FVTC, but this grown-up couples trip held a different kind of fun!  Here are my highlights from our weekend in Chi-Town!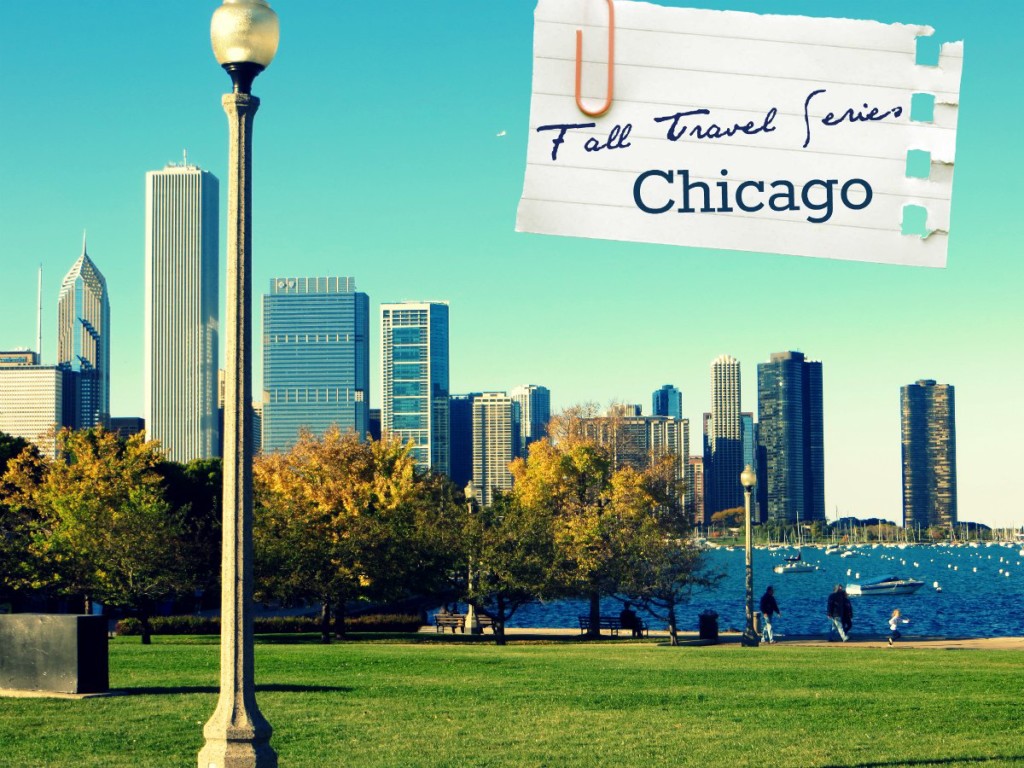 First off- we stayed outside the city in a hotel with a Craftsman Prairie Vibe!  A good hotel can make or break a trip!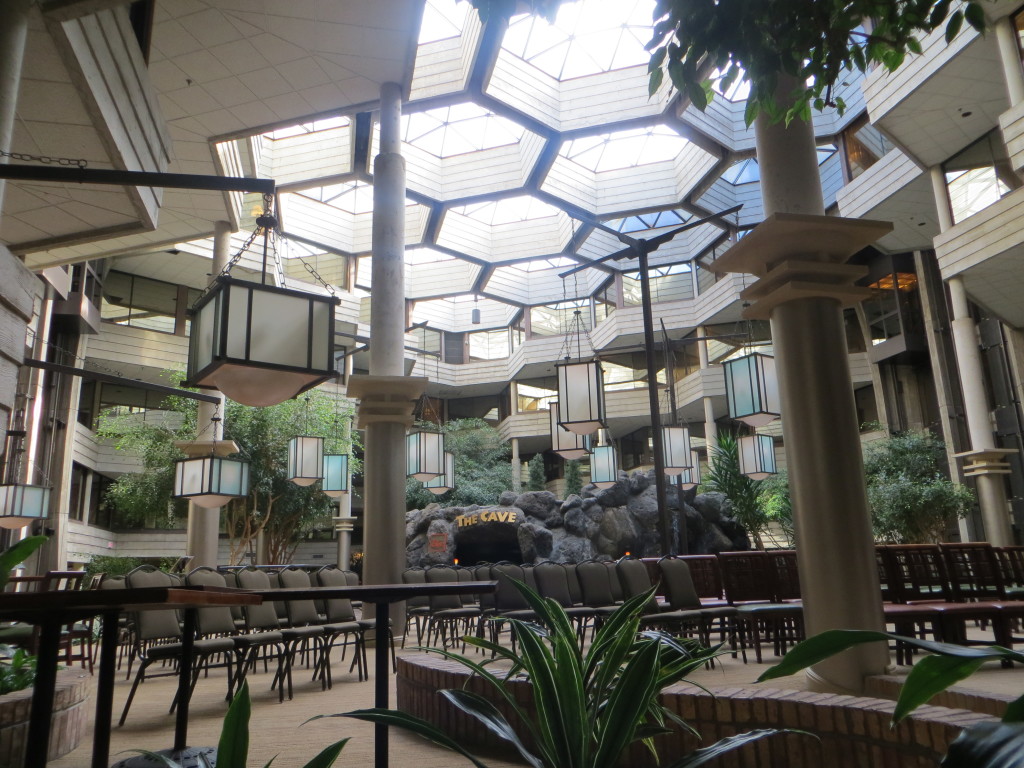 Always stay in a reputable establishment, preferably with a cave bar and octagonal rooms…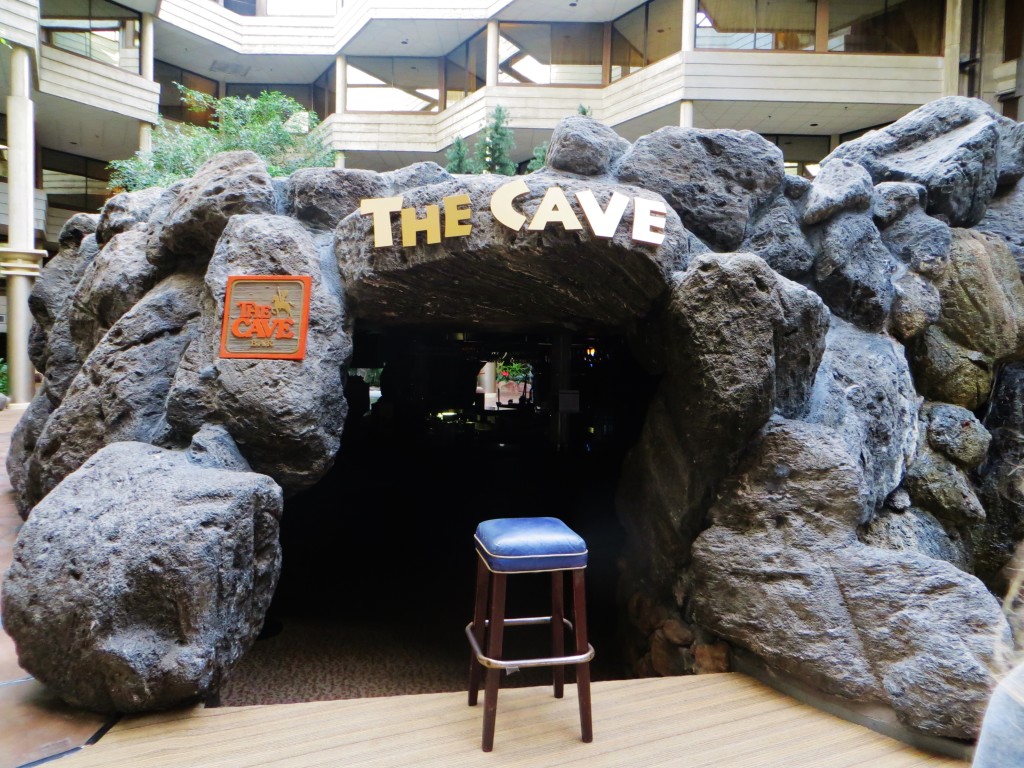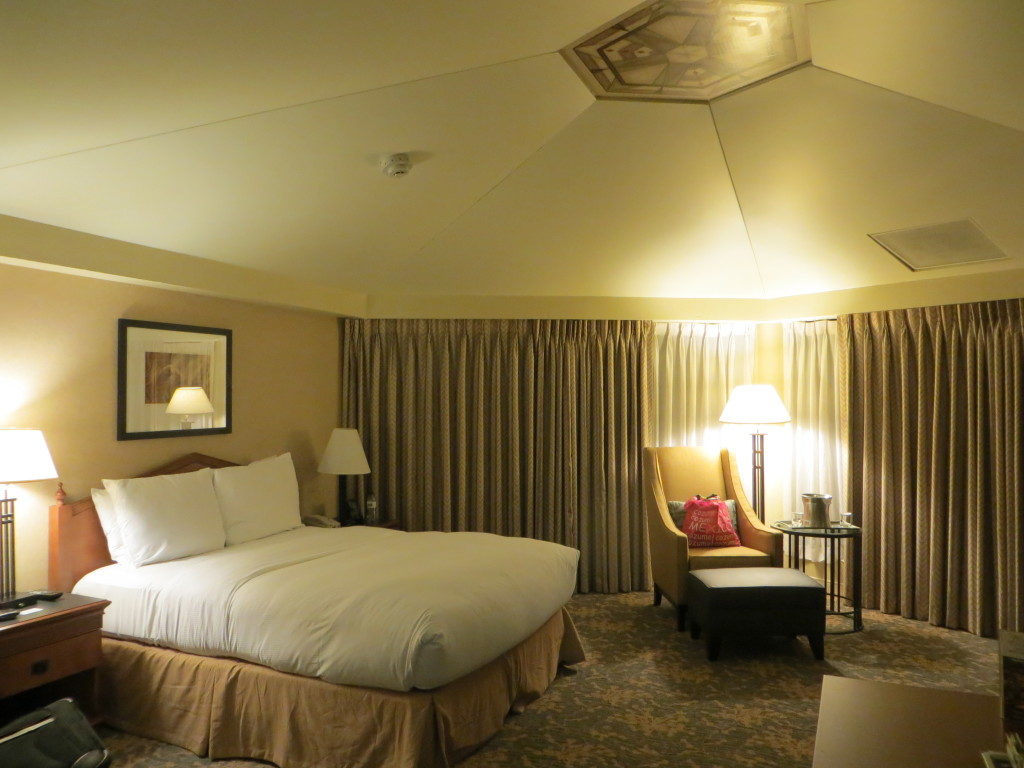 If you venture a little further out of the city you are likely to find a more unique venue.  Our hotel location was still easy access to the train station, which was nice because we avoided having to drive into the city in weekend traffic.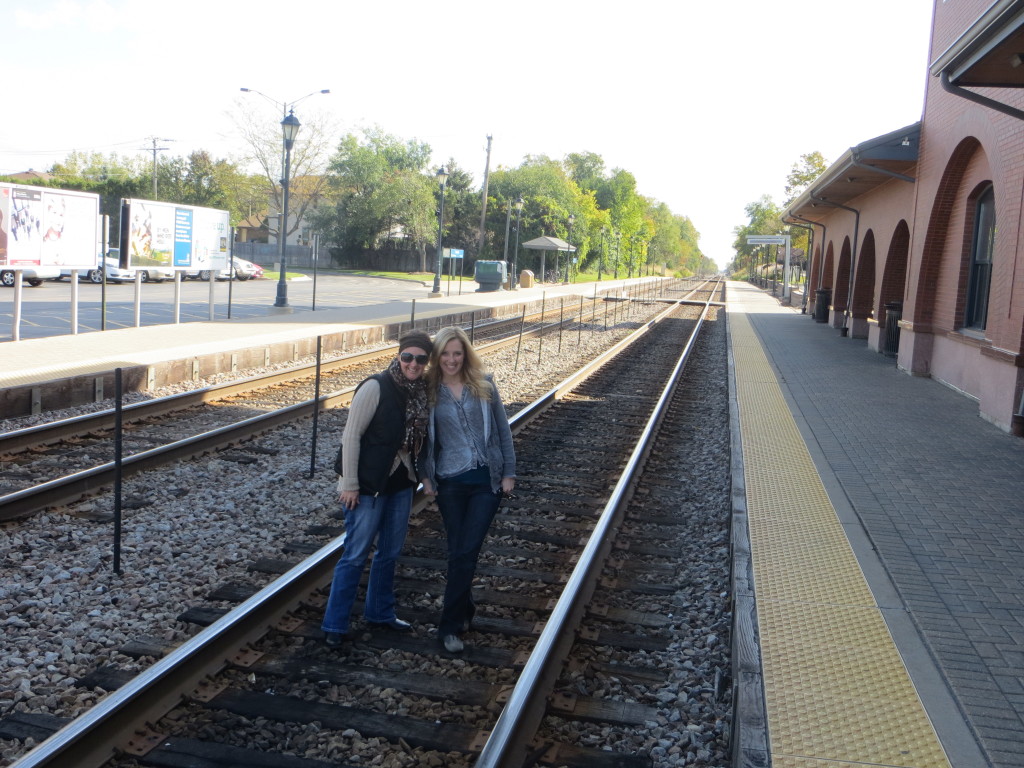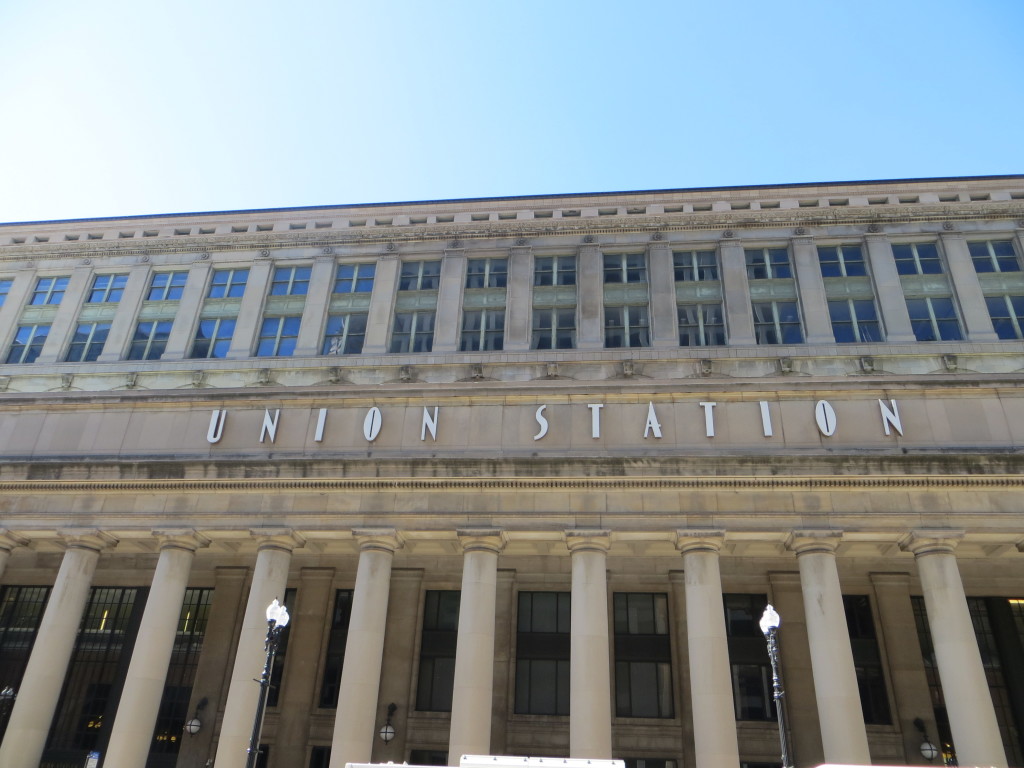 Once we got off the train we were eager to search for some deep dish pizza.  My favorite part of walking this city is the juxtaposition of the waterway surrounded by all that heavy iron, steel and glass.  I highly recommend take a stroll down the streets to admire the amazing architecture and urban life that Chicago is known for.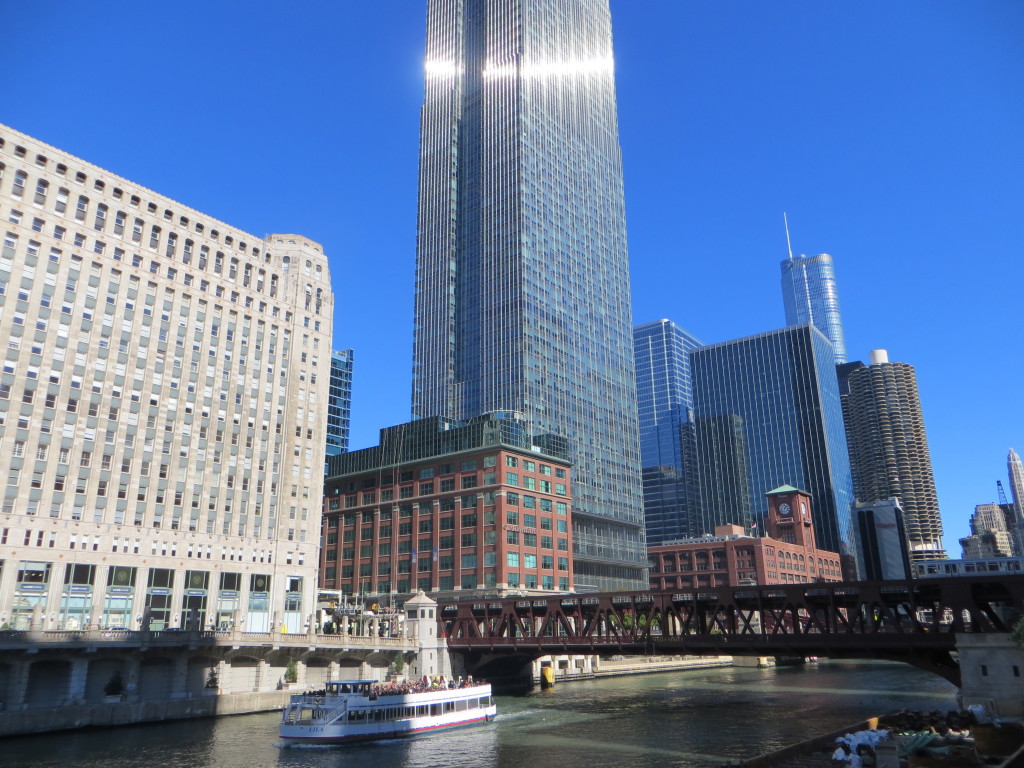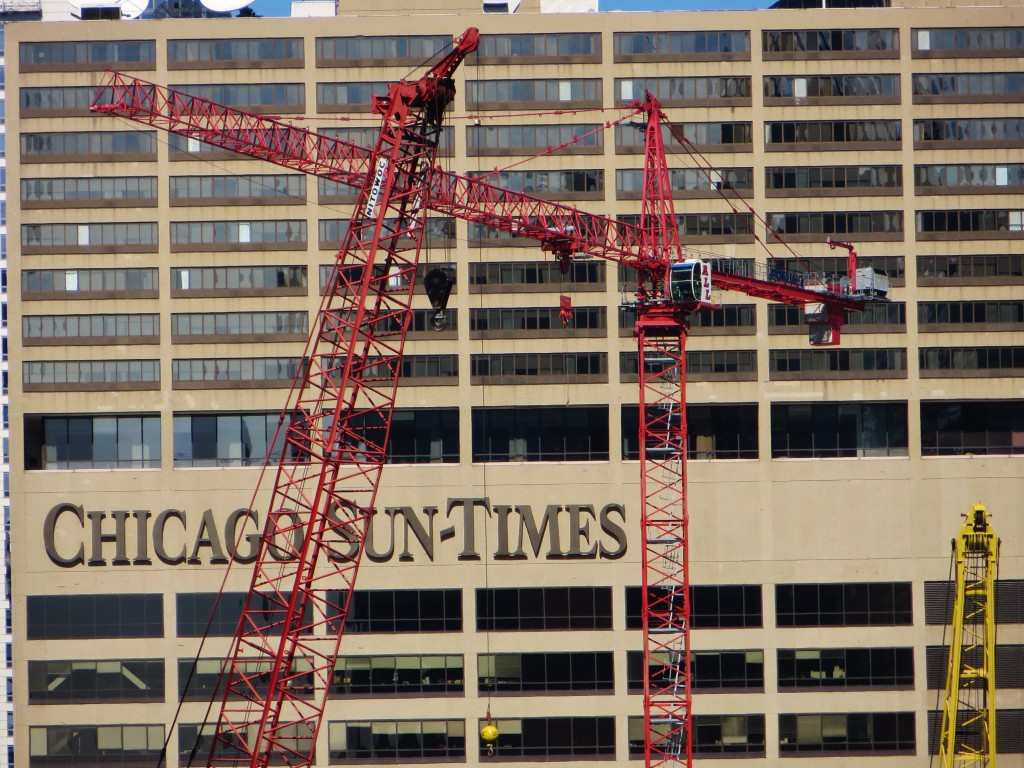 One thing I wouldn't have previously thought about is how many major marathons take place on weekends like these.  Make sure you check the schedule- many streets were blocked off for a Sunday run and navigating Michigan Ave became much more of a challenge.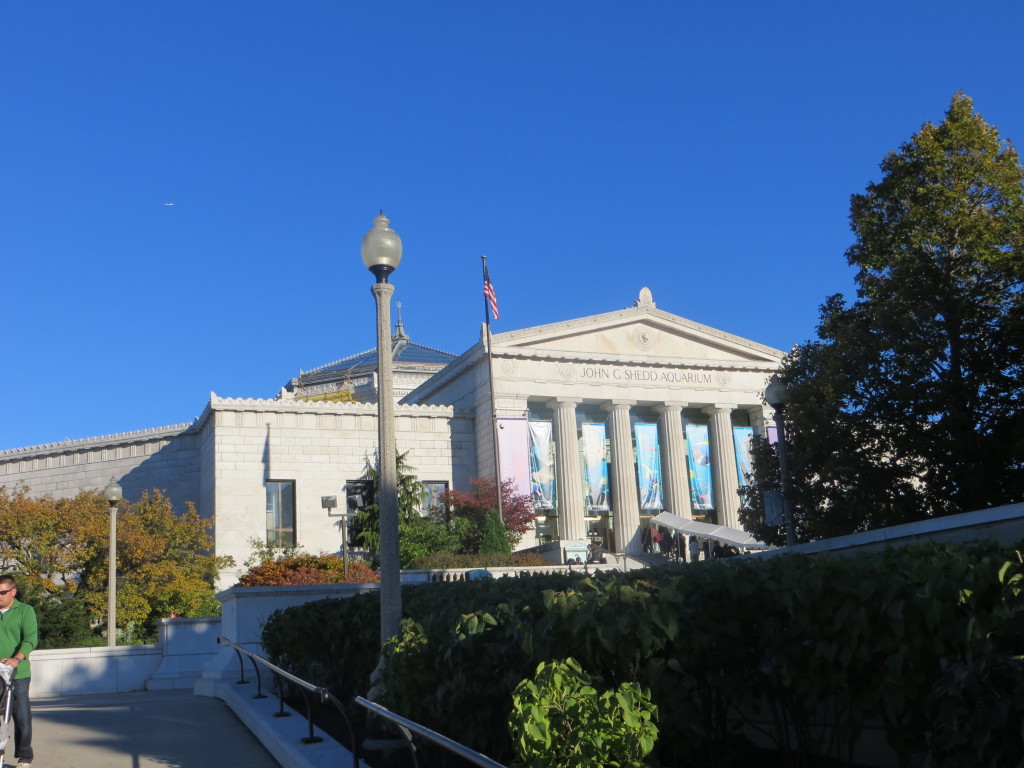 You also have to love all the culture Chicago has to offer.  You have to take in a museum while you are there!  We found ourselves at the famous Shedd Aquarium.
I've never toured the place on a weekend so I was surprised at the line to get in- it gave me time to appreciate the nautical lighting in the entrance.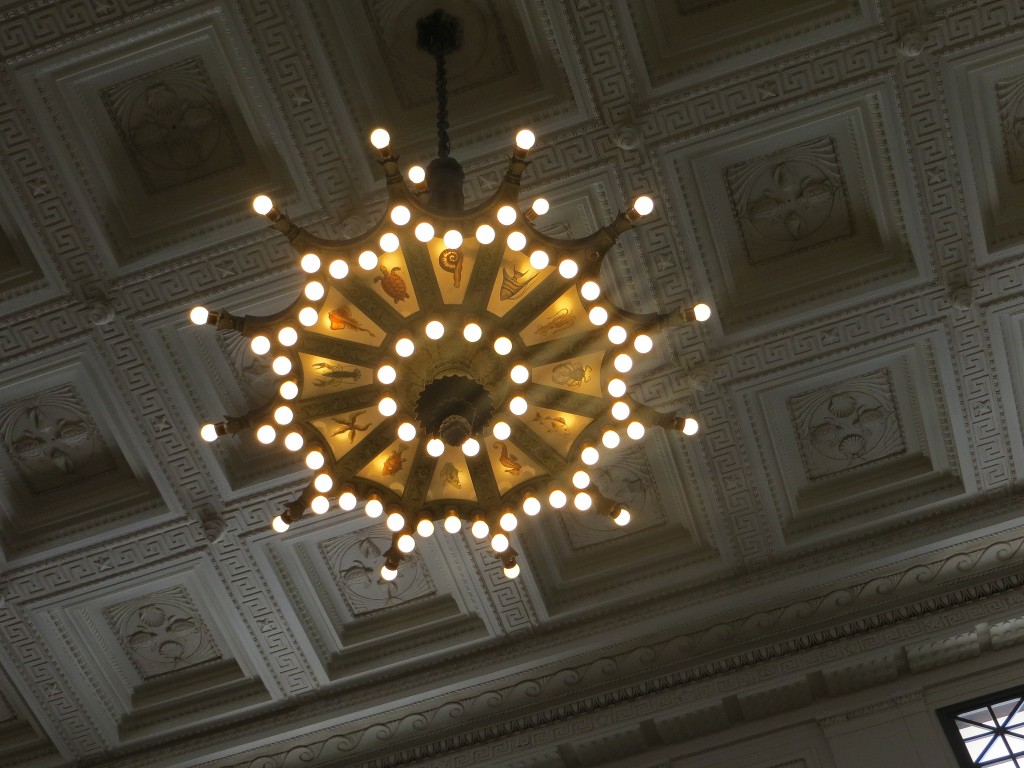 The mermaid in me wondered how old these chandeliers were with the leaded glass and iron squid artfully draping over the top of the fixture.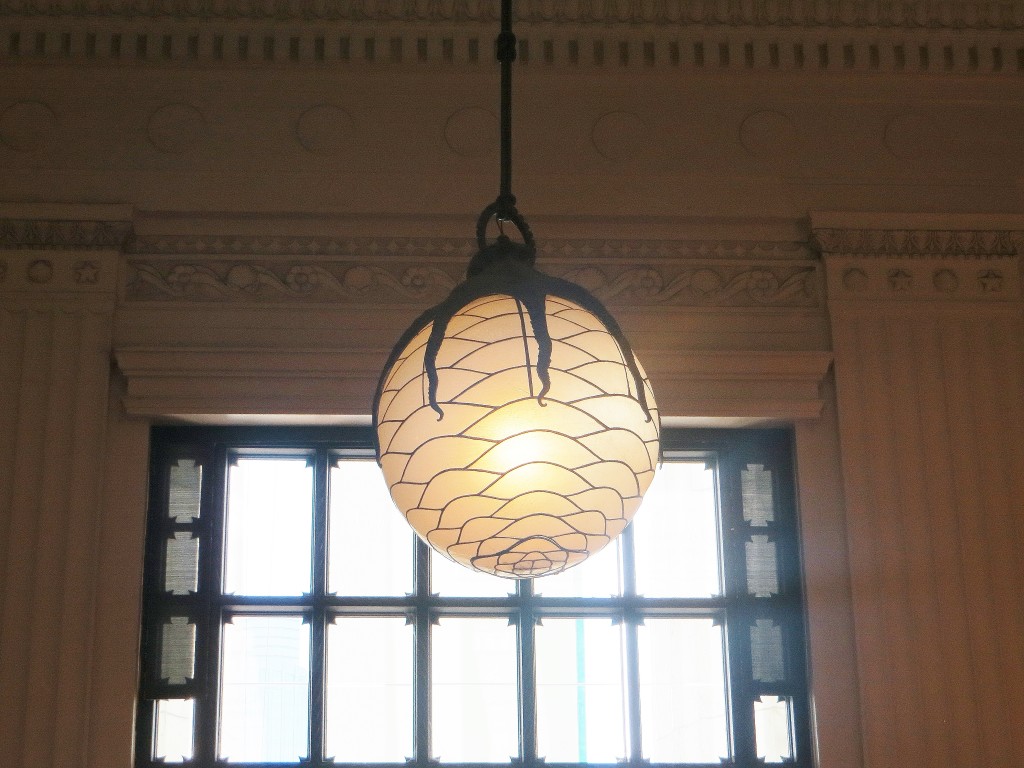 You can also see the ornate wall and ceiling treatments of this neoclassical marble structure in these shots.  As grand a museum as they come!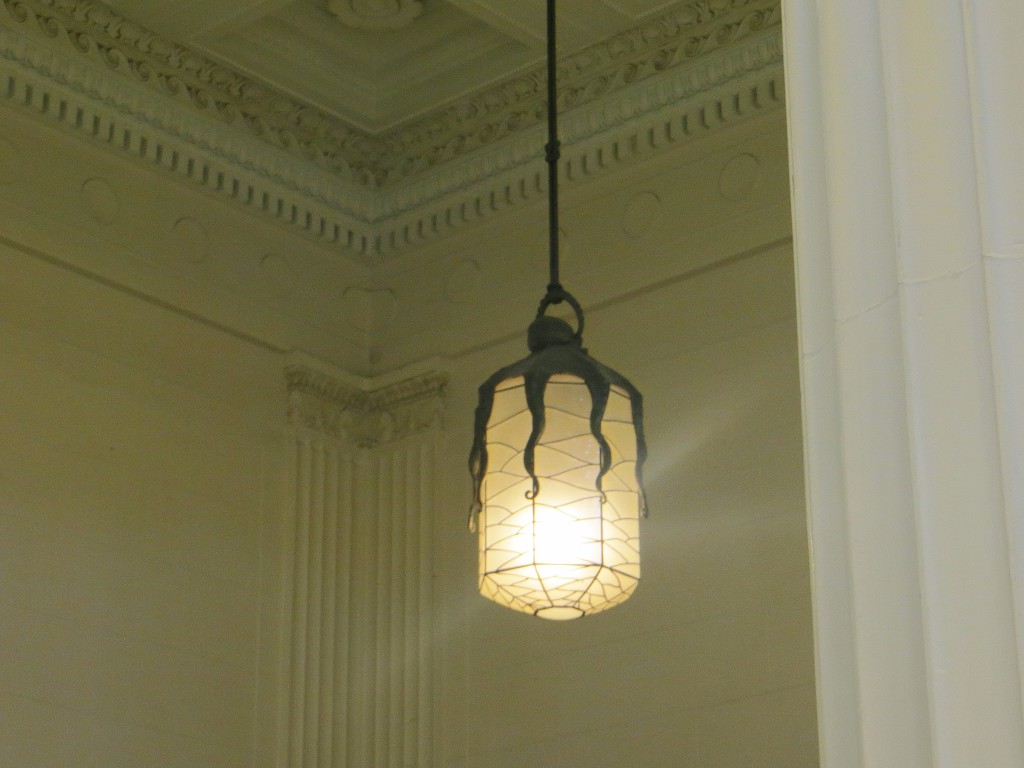 As we left the museum the sun was already heading down in the horizon.  Life in Chicago moves so fast, especially when you have a public transportation schedule to stick to!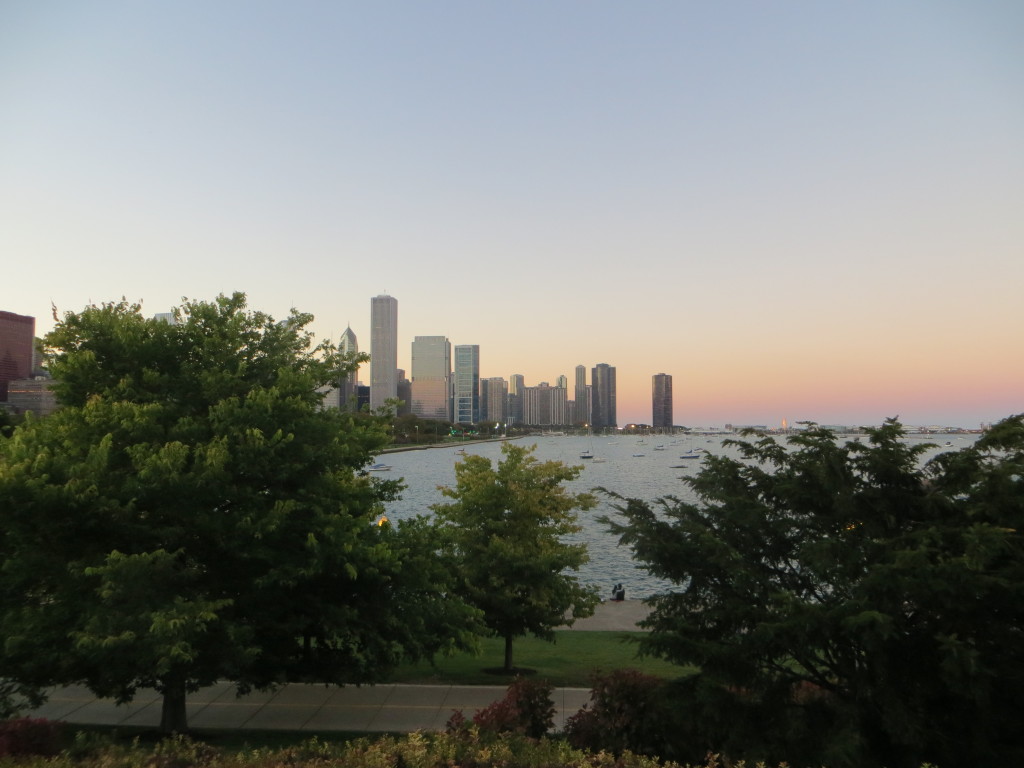 We were certainly in the right place at the right time to capture the beauty of the Chicago skyline at dusk!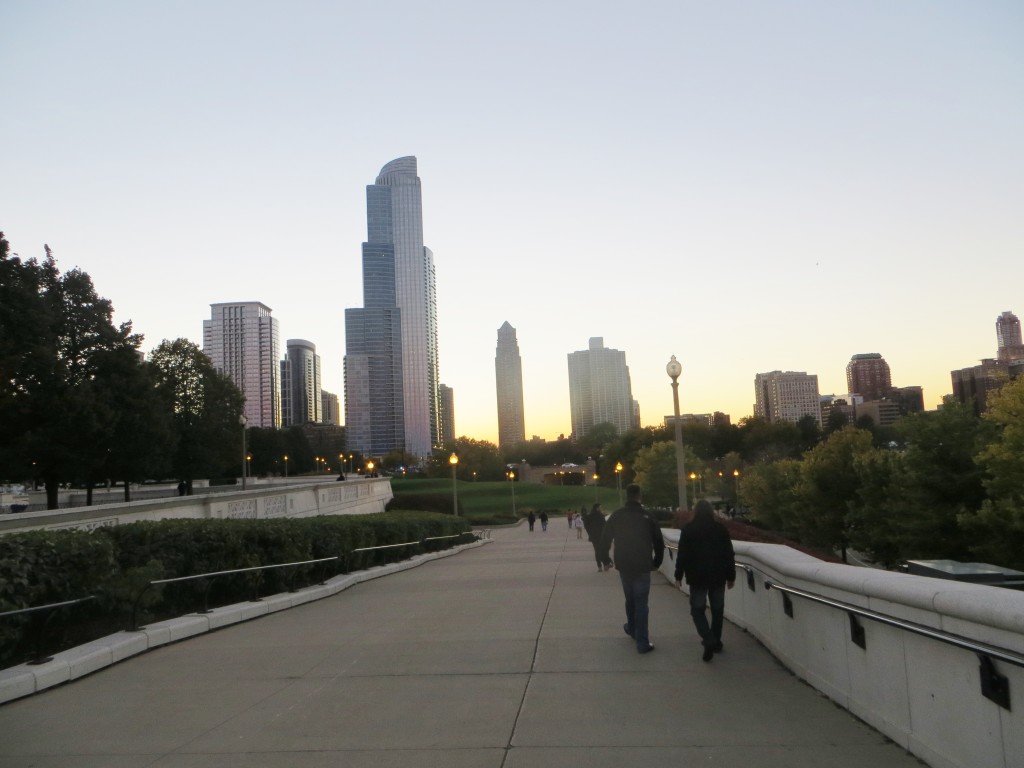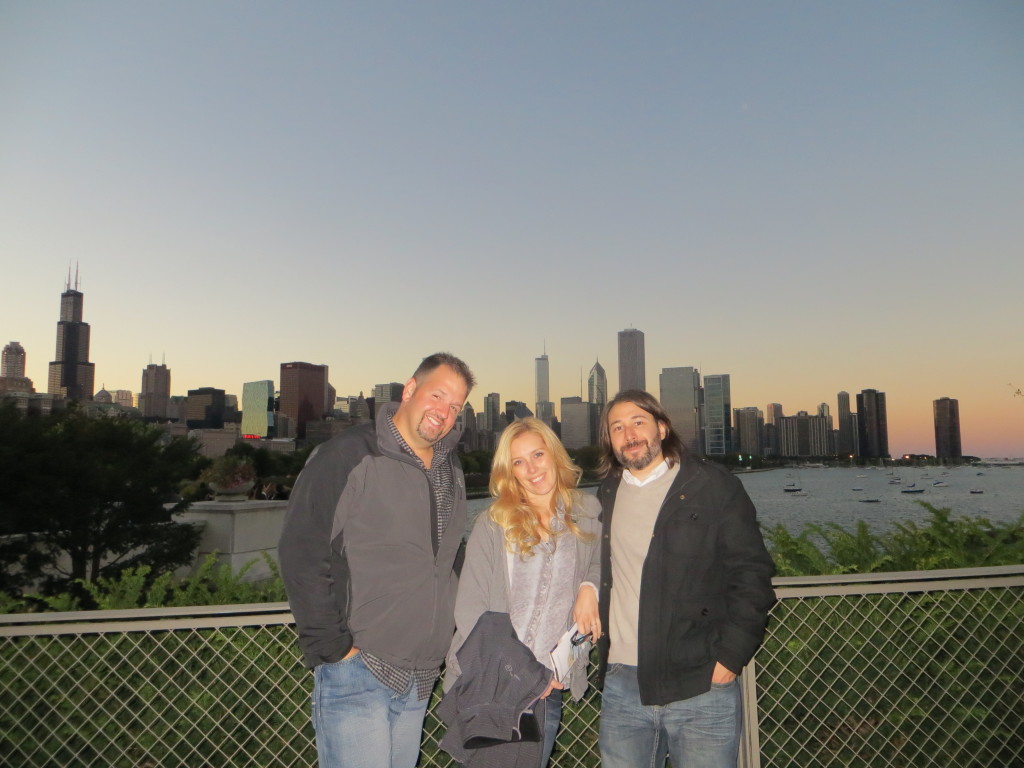 Afterwards we walked the water's edge towards Navy Pier with nothing but the black waves of Lake Michigan to our right and the twinkling of the city lights to our left.
We weren't as interested in the Chicago nightlife on this trip, since we had our very own cave bar back at our reputable establishment, so we made sure we were on the last train before it left the station.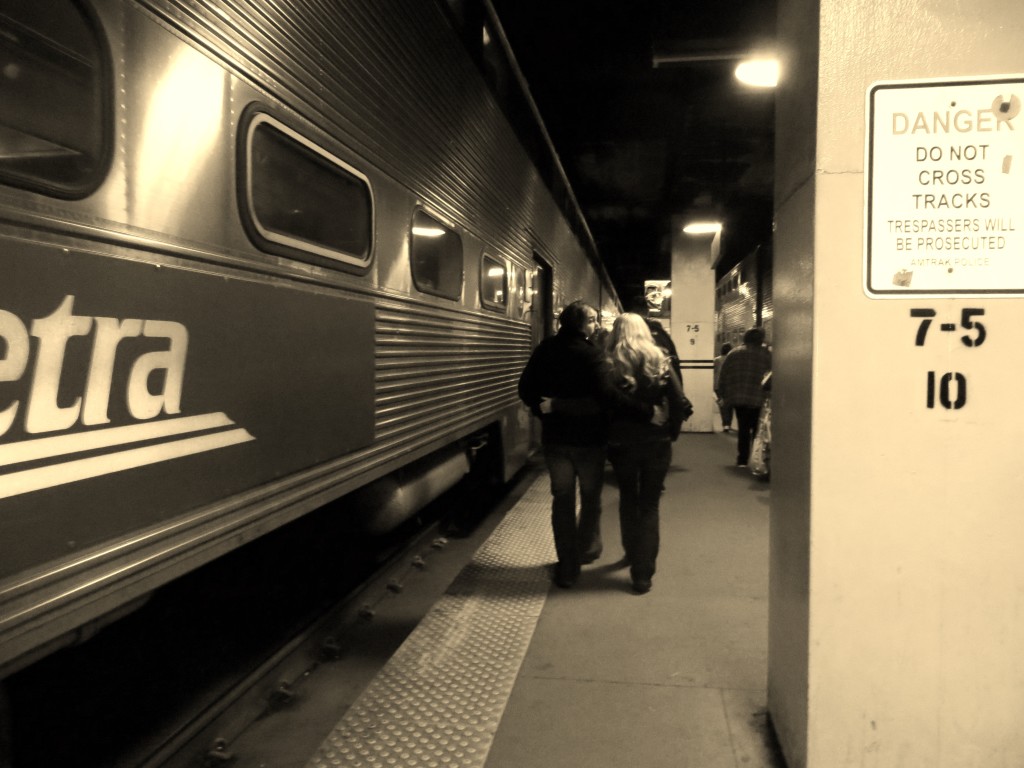 Back at our hotel we crashed a birthday party being held at a bar on the grounds and ended the evening eating cake in our octagonal rooms.
By morning we were ready to begin our drive back home, leaving plenty of time to do a little shopping along the way.  Ikea is definitely a must stop when you are in the area!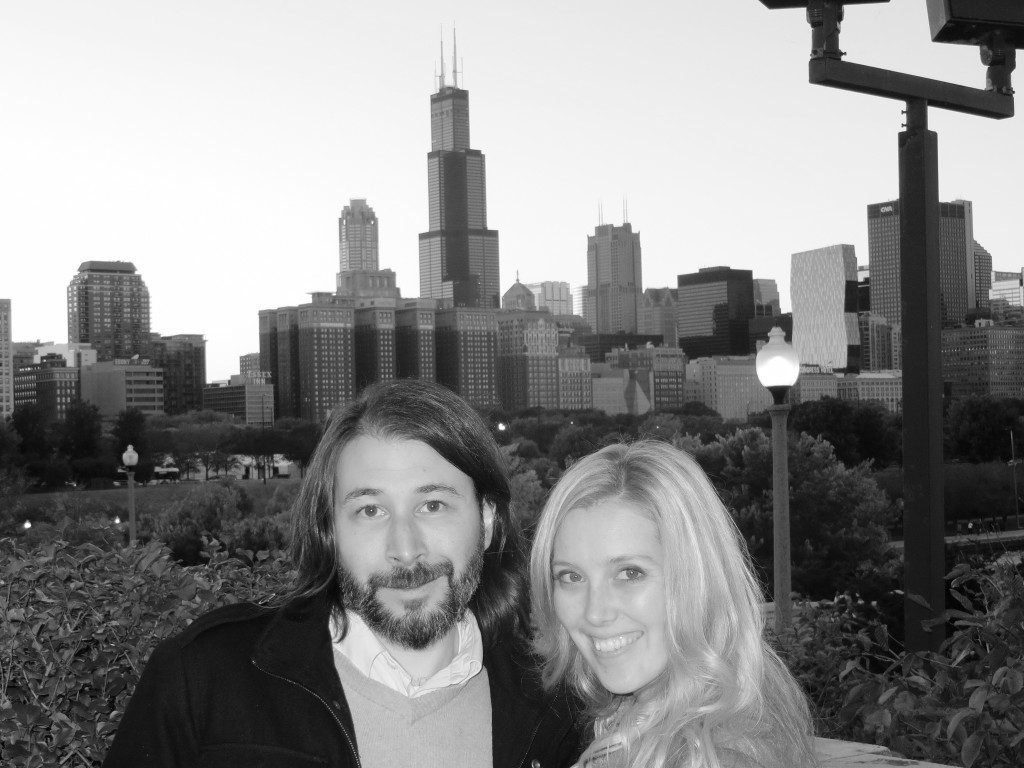 Sure, this city trip was a bit of a departure from our normal walk-in-the-woods weekend getaway…but great friends make all the difference!  Fall is a beautiful time in Chicago and we had a great time!
Join me again next week for One of the Best Ways to see the Wolf River!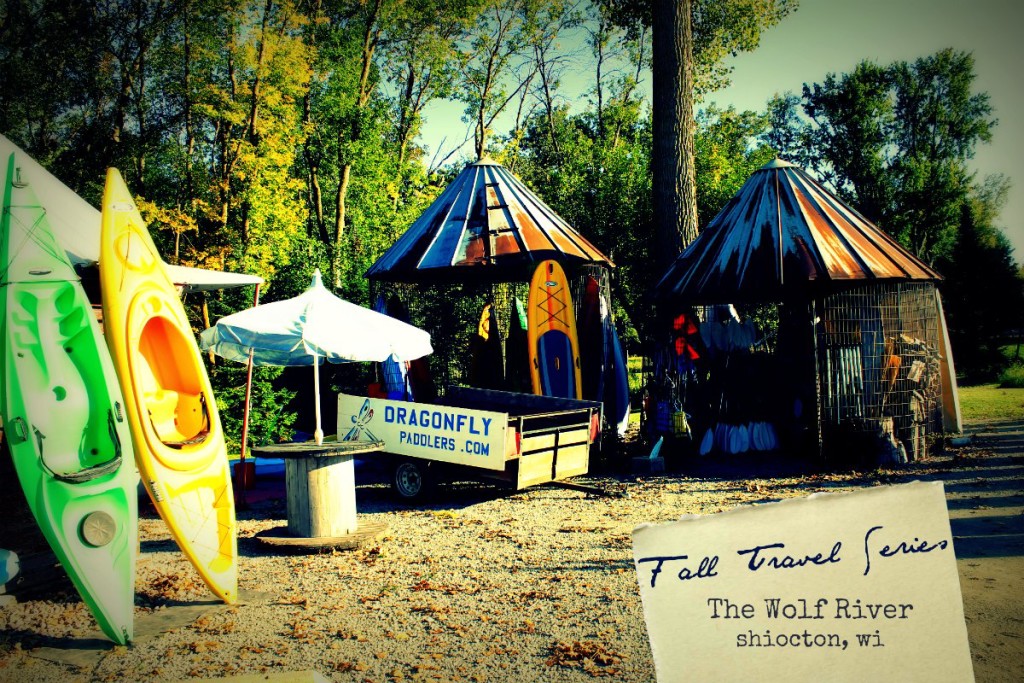 And In Case You Missed It!