What's Hot in Tile Showers right now (and other flooring trends)!
Recently I have been working with a string of clients looking for a more clean and modern look…and no where is this look more sought after then in the tile shower!
Here's what's hot in tile showers right now, and other flooring trends!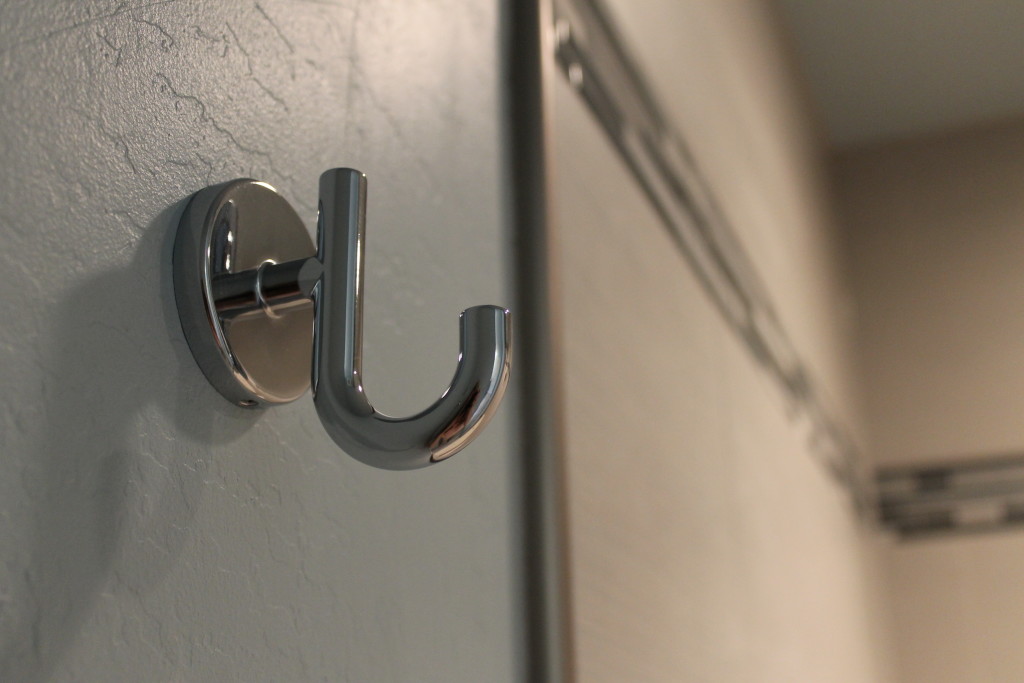 The Trend:
Tile is a longer horizontal shape, usually a 12×22 and has a brushed linen texture.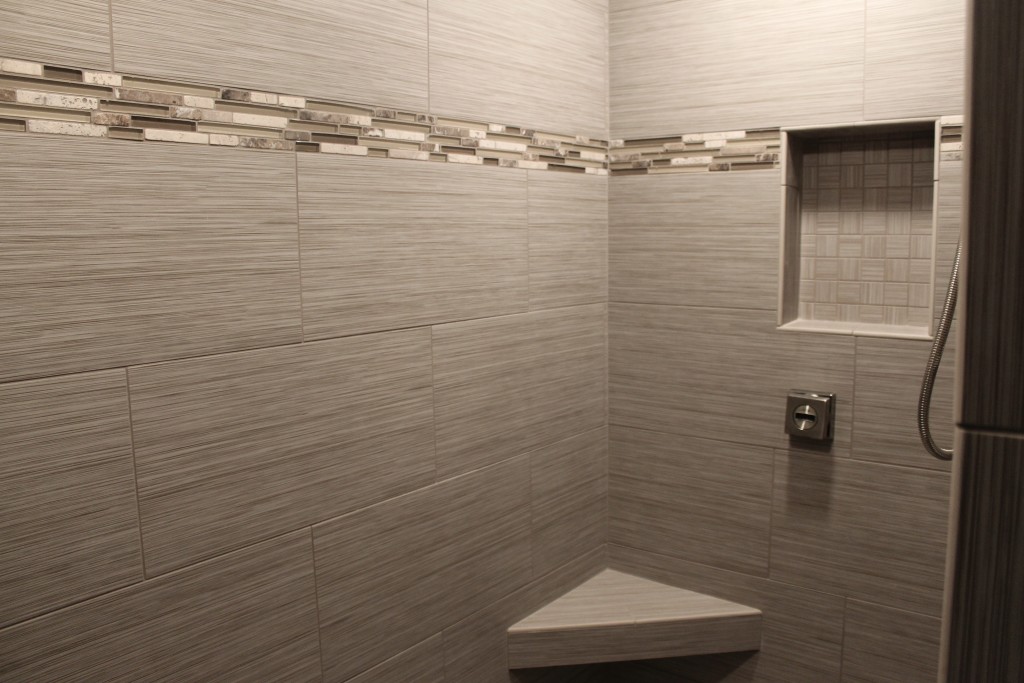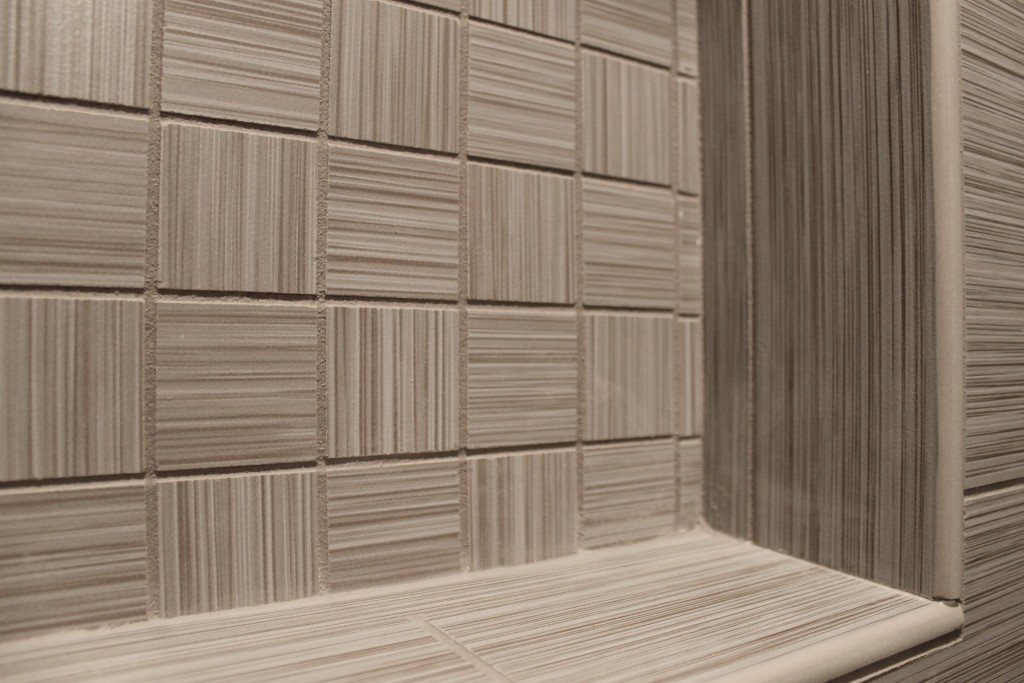 The back of this niche plays off the texture of the tile with a basket weave pattern that is repeated in the floor.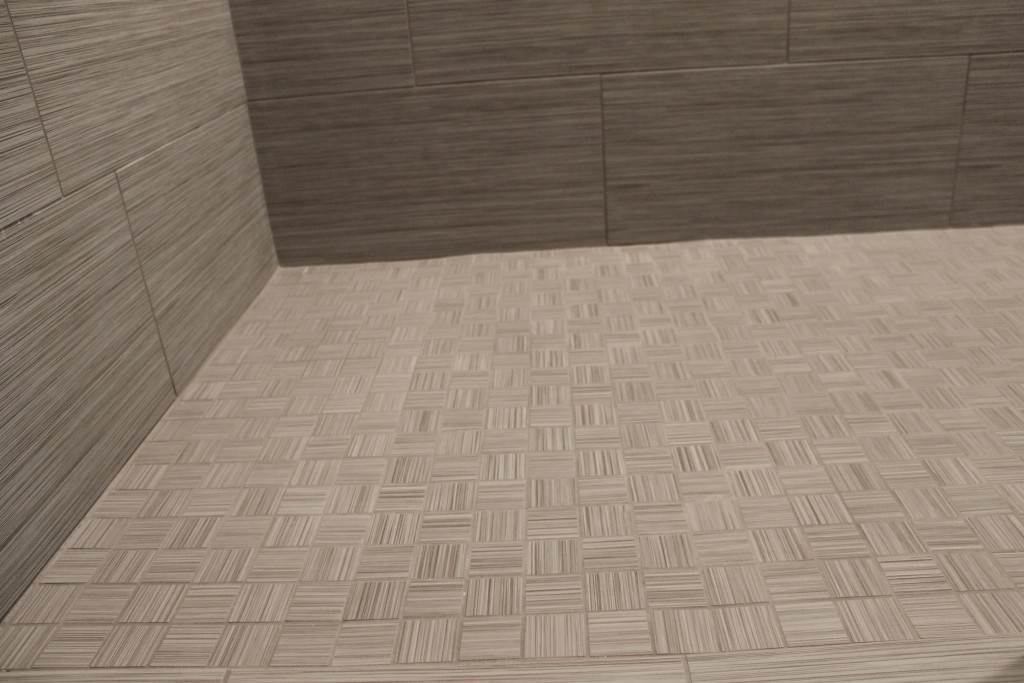 The Trend:
Accent tiles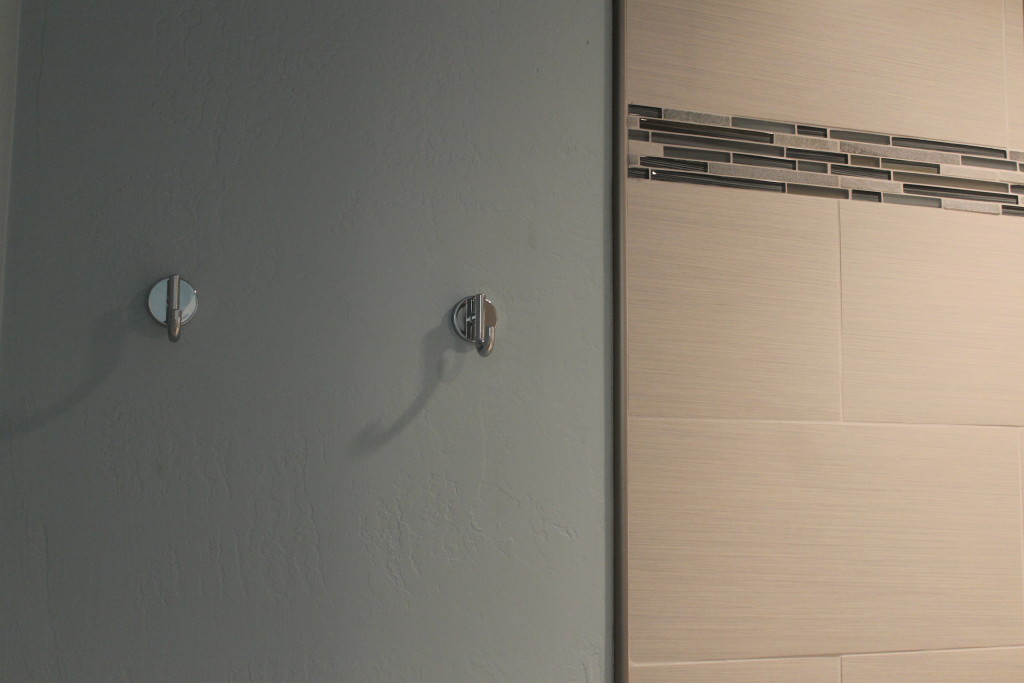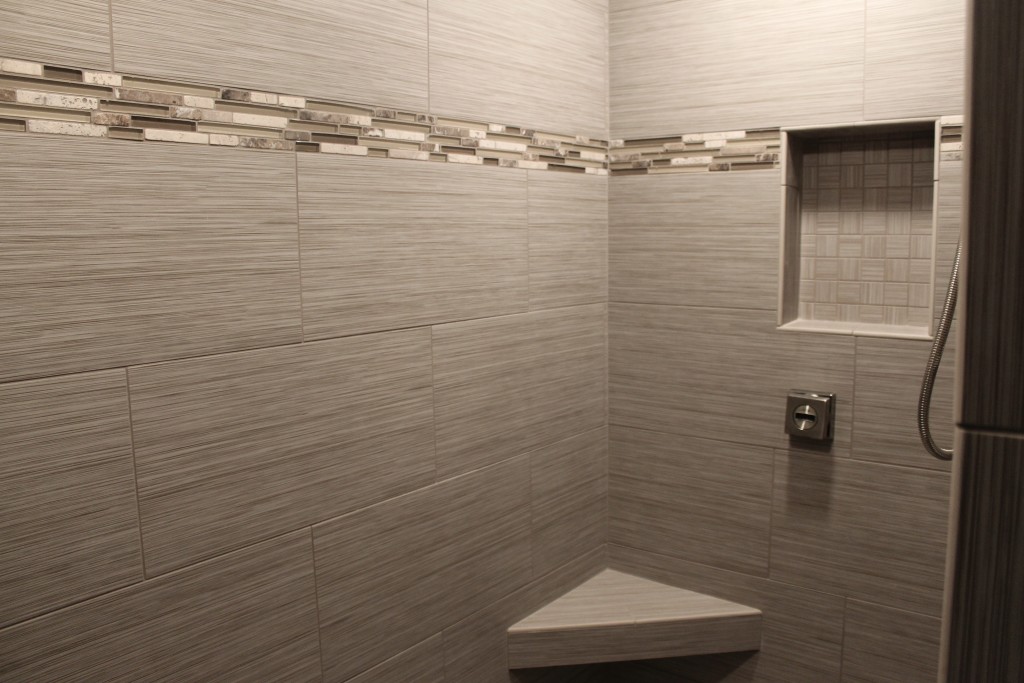 A single row of a coordinating mosaic accent tile mixes in stone and glass.
Here is a similar shower, note the lighter linen tile set in a similar "brick set" pattern, meaning the seams of each tile are staggered.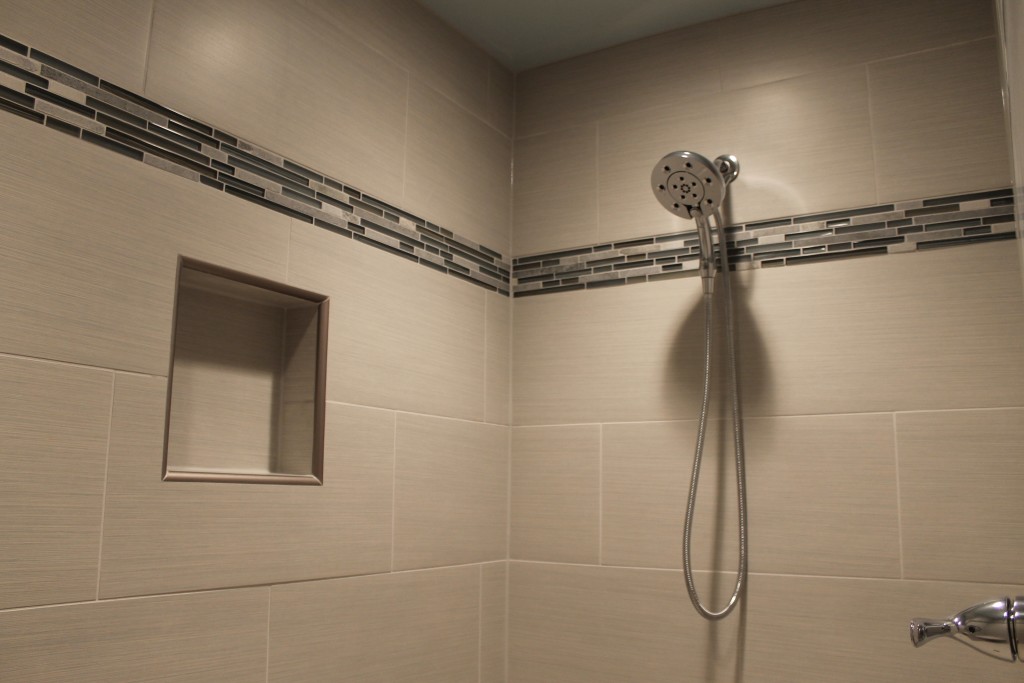 A metallic trim piece caps off the edges of the tile.  A different look from the traditional bullnose or the increasingly popular j-channel.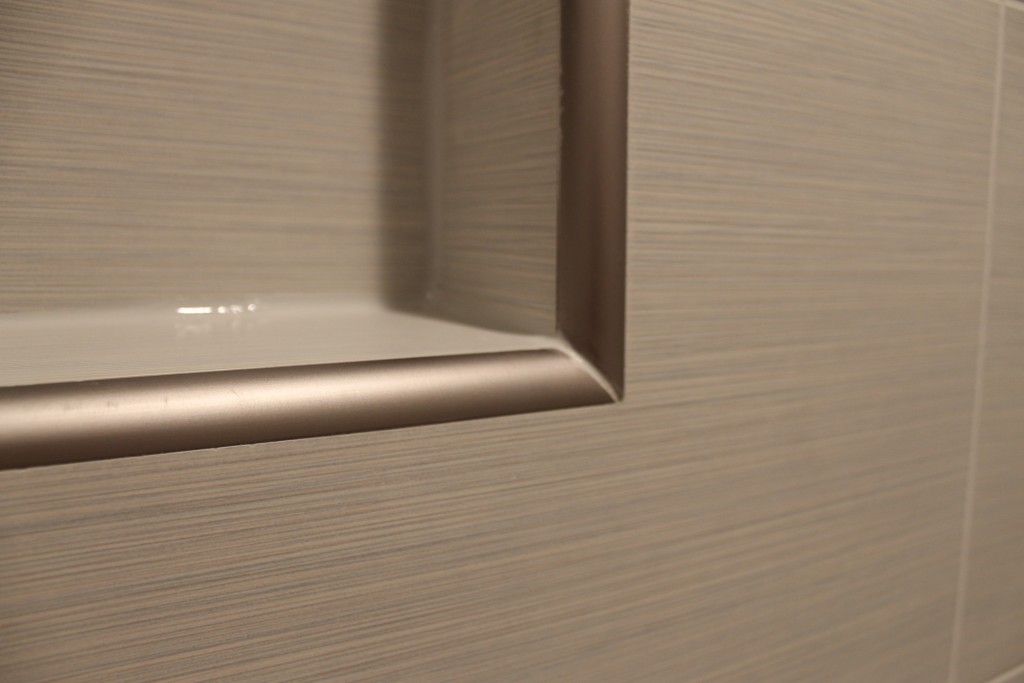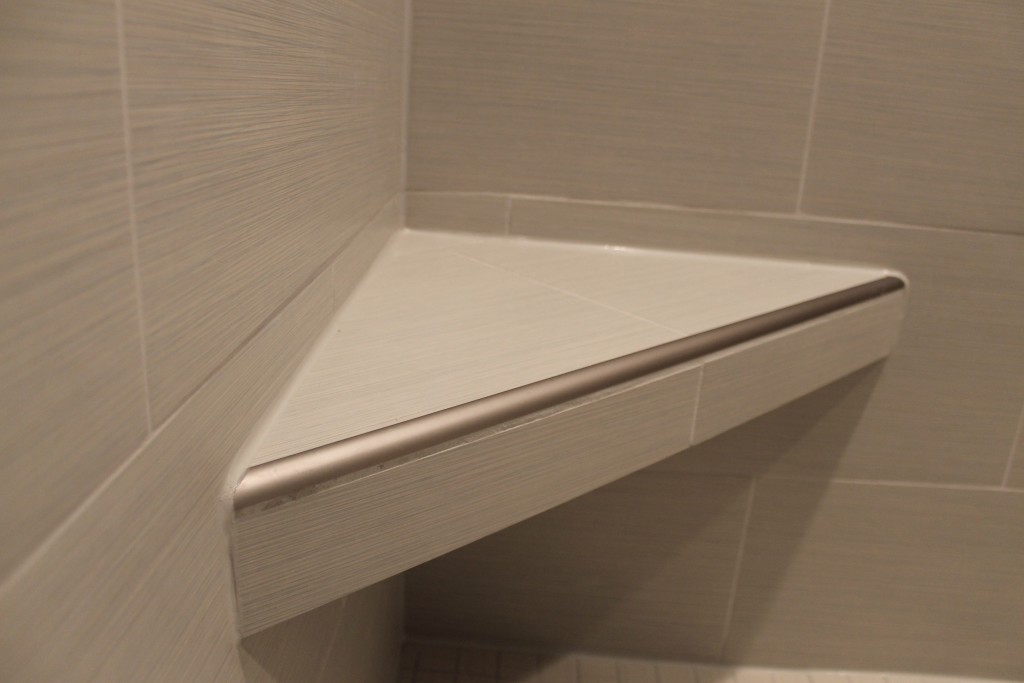 The Trend:
Square Shower Heads and body sprays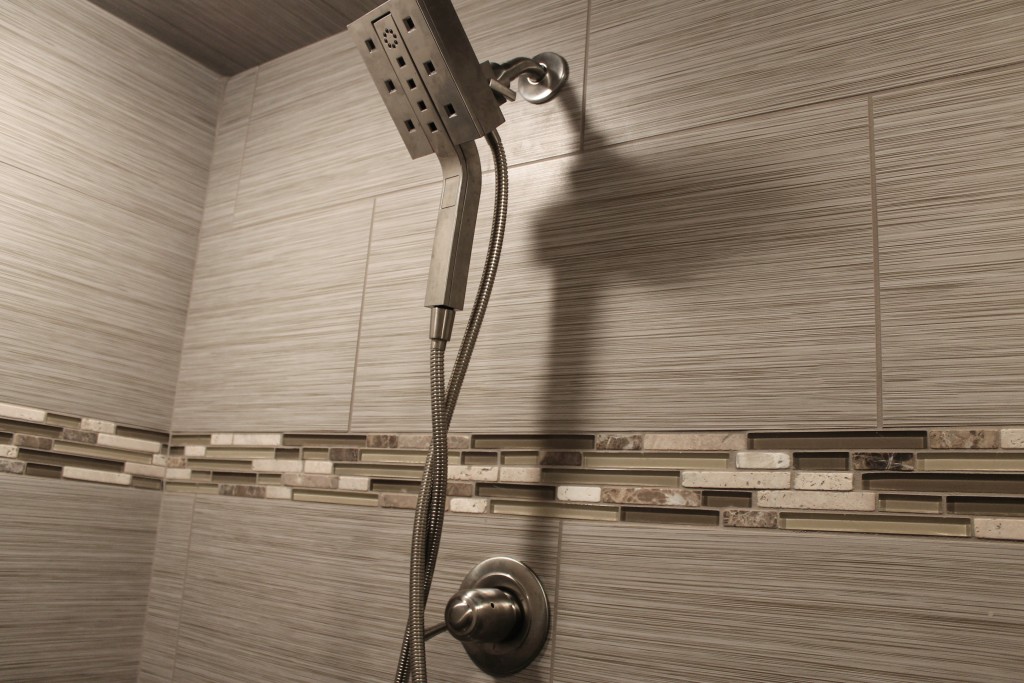 We also saw a similar look in the shower of the Lytle's Custom Build.
The Trend:
Running a glass tile vertically
This shower still has the long horizontal tile style, but the glass accent is turned on its side!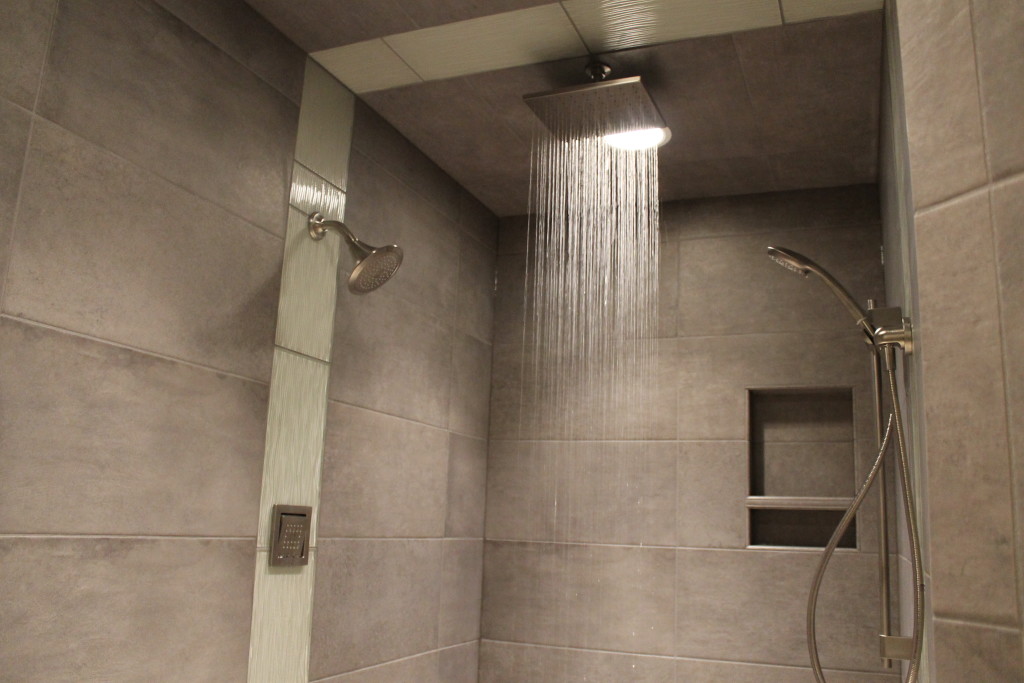 Once again you gotta love the multiple shower heads and the square shape-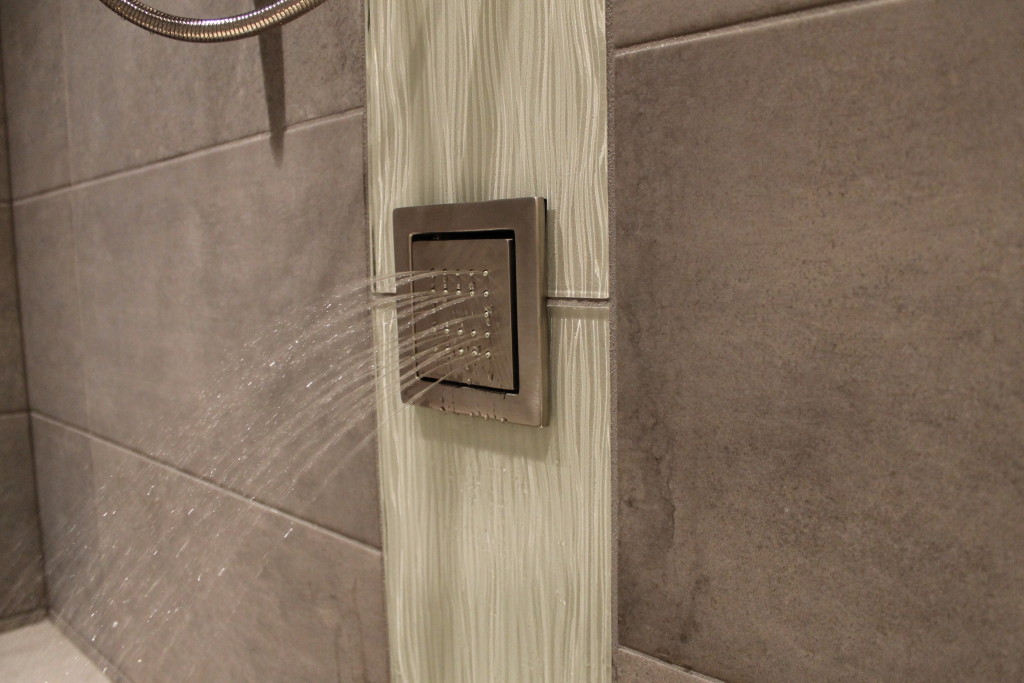 And this shower actually got a bit fancy on the floor!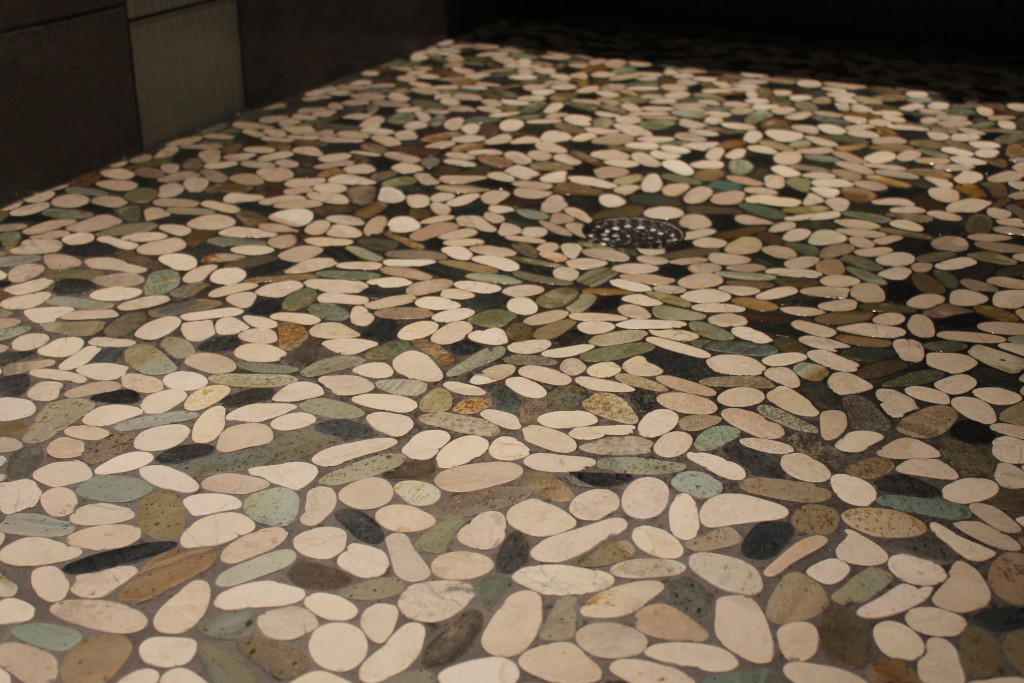 Polished flat river rocks that give a spa-like feel to this shower!
Similar to the splash of color the accent wall gives this tile shower-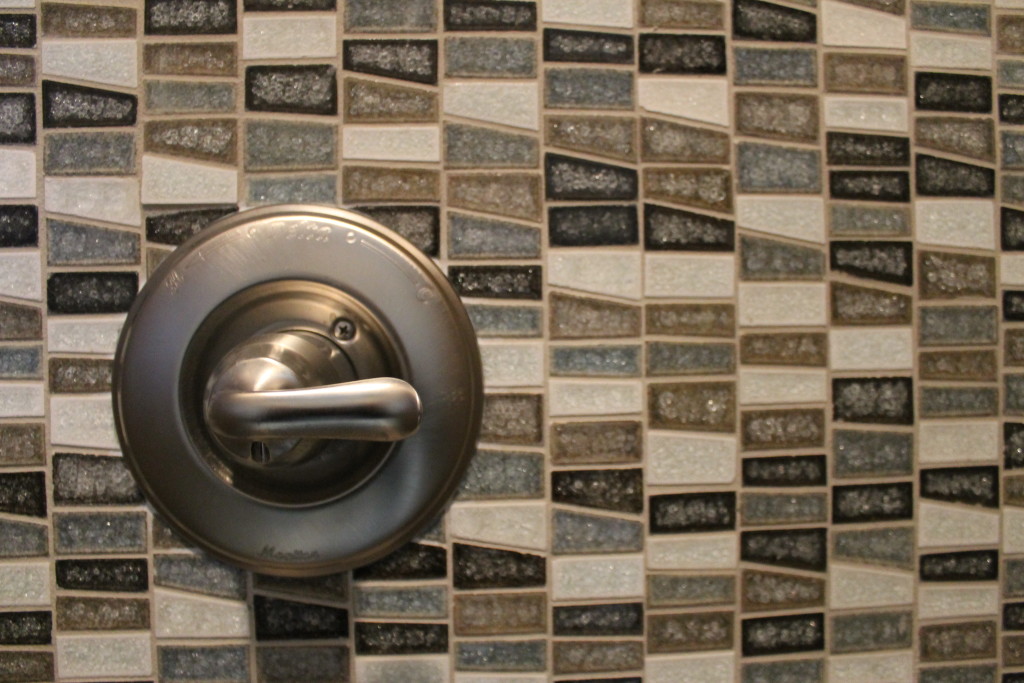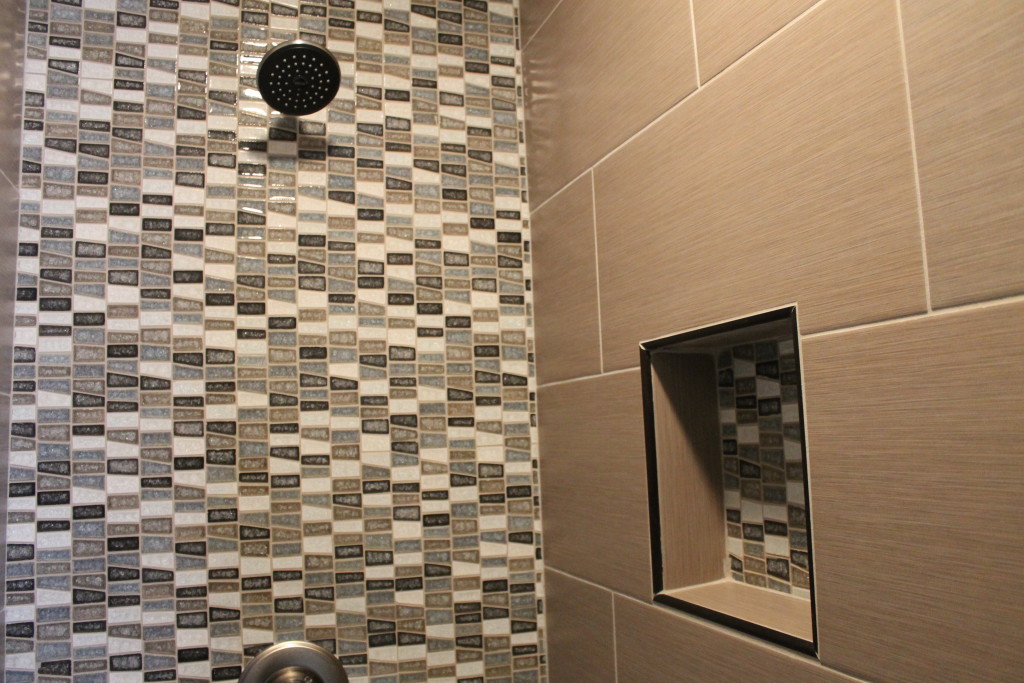 Note the main tile is another brushed horizontal option…
Similar to this coordinating LVT floor!
Here we see it in another color: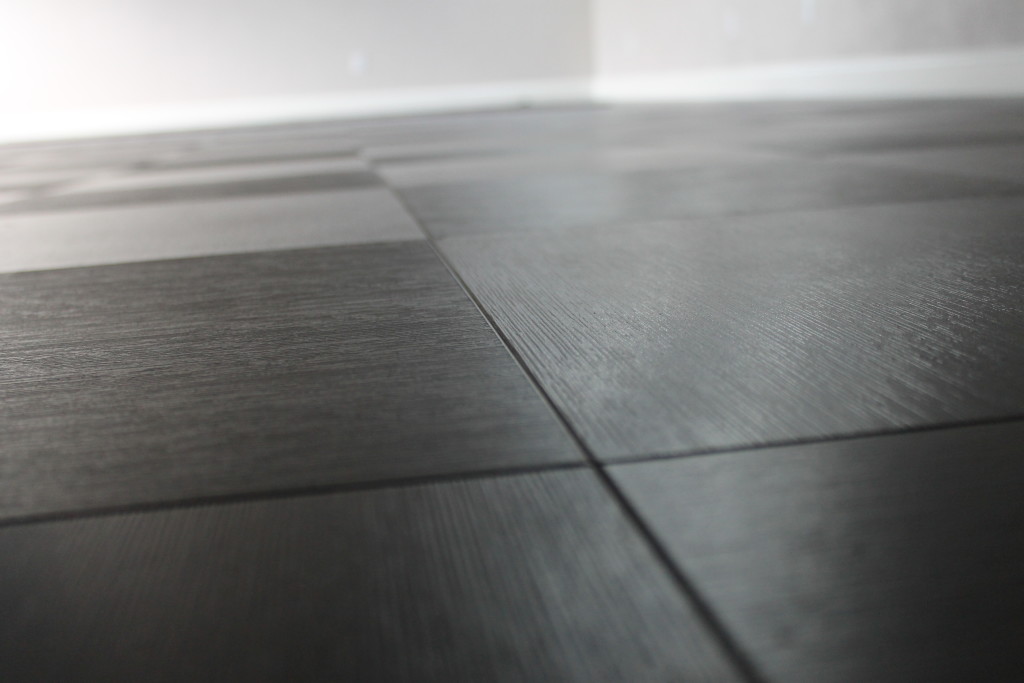 Installed in a bonus room: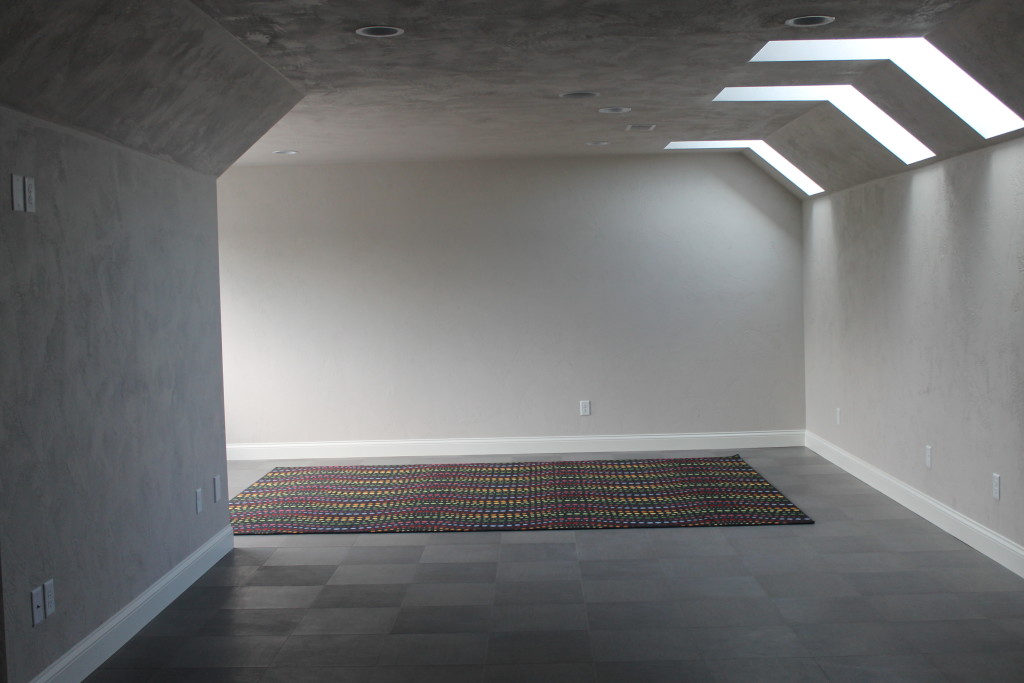 And as long as we have taken a moment to admire the versatility of these LVT options, this funky pattern was also popular in the "kid's bath" this year!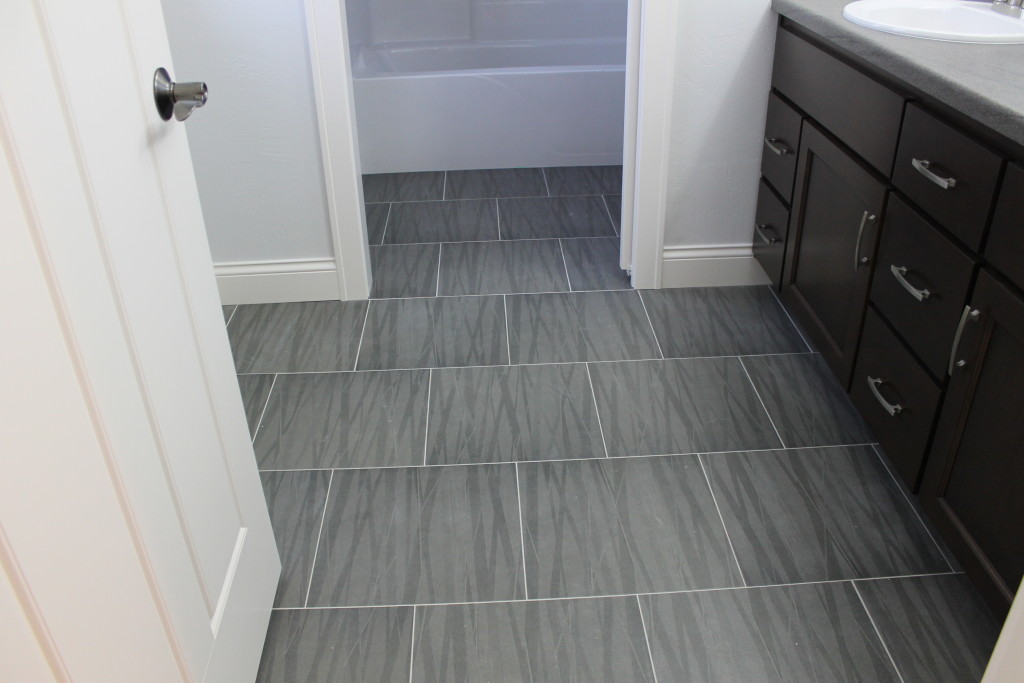 But back to Tile Showers…I have one last trend to explore-
The Trend:
The simple gray subway tile: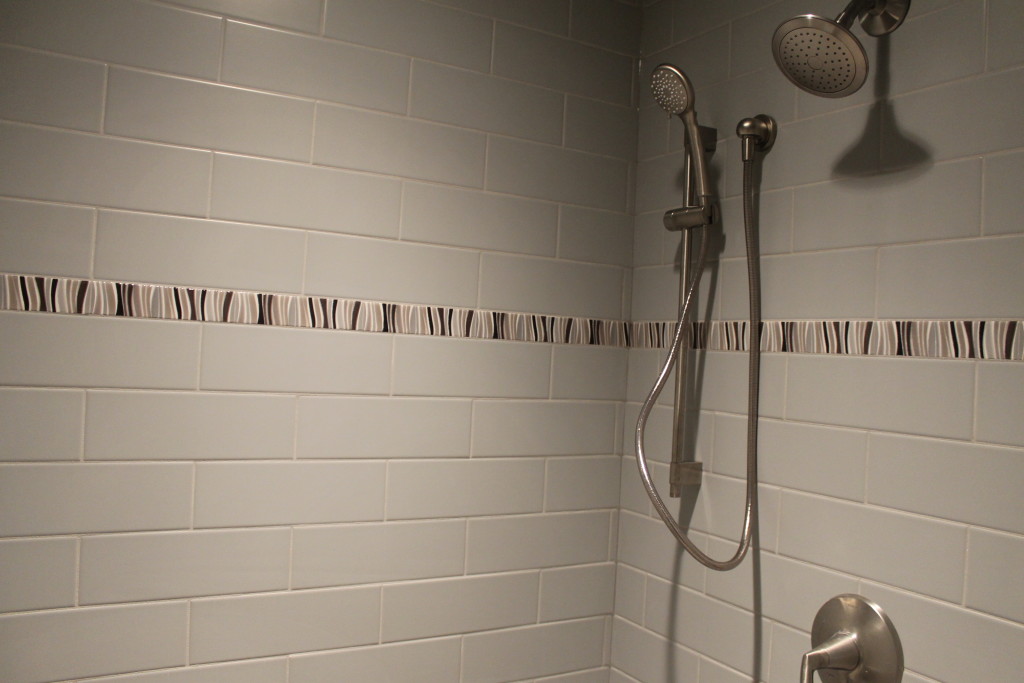 Whether laid horizontal with a fun contemporary accent tile-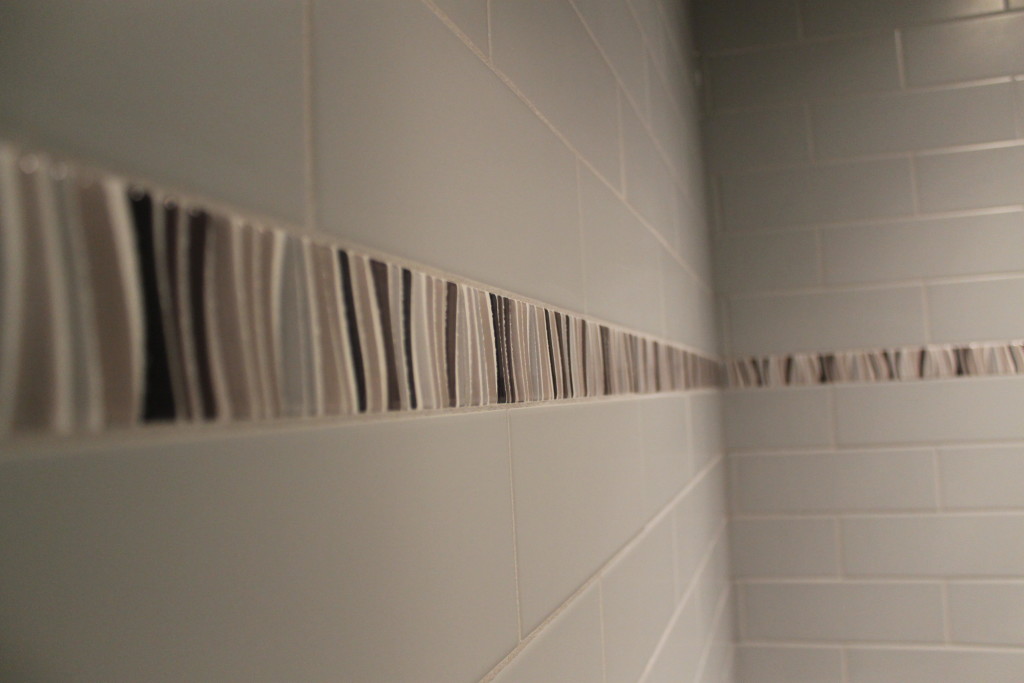 Or installed vertically as a tub surround-
This simple gray subway tile has also grown to a more irregular size and can be featured in flat or glazed finishes.
We even used a straight set design in the master bath of our Copper Oak home for sale in Howard.
Take the Full Tour Here!
And there you have all the latest in contemporary flooring trends!  I have a custom home finishing up in about a month that took advantage of most of these trends!  Can't wait to see how it turns out and to share it with you!  Make sure to check back!
And if you're not already following me-
Make sure to LIKE me on Facebook!