Adding Built-ins to the New Home!
Recently I have been talking a little about Old House Charm.  One of the most obvious things to me in older homes is the thoughtful use of space dedicated to built-ins.  Their furniture piece built-ins ranged from beautiful buffets with leaded glass doors to window seat niche for curling up with a good book!
But you can add some of those sought after built-ins to any plan!  Take the following examples of How to Add Built-ins to the New Home!
First-  Start with a drop zone or working niche: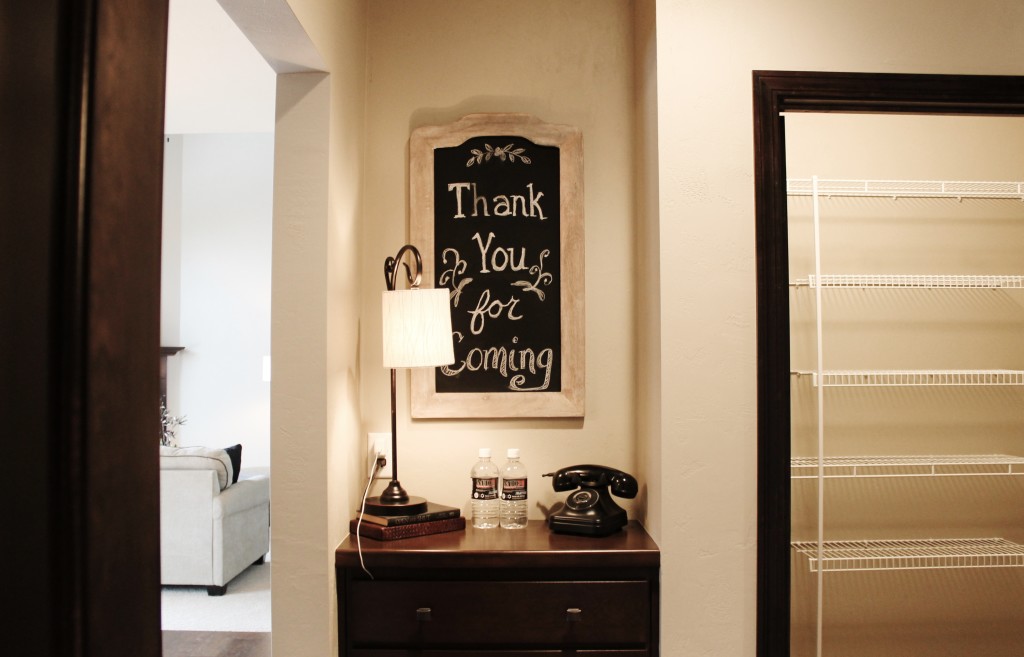 This message center is a perfect cabinet built in between two walls of the mud room.  Great for storing mail and charging phones at the hub of the house!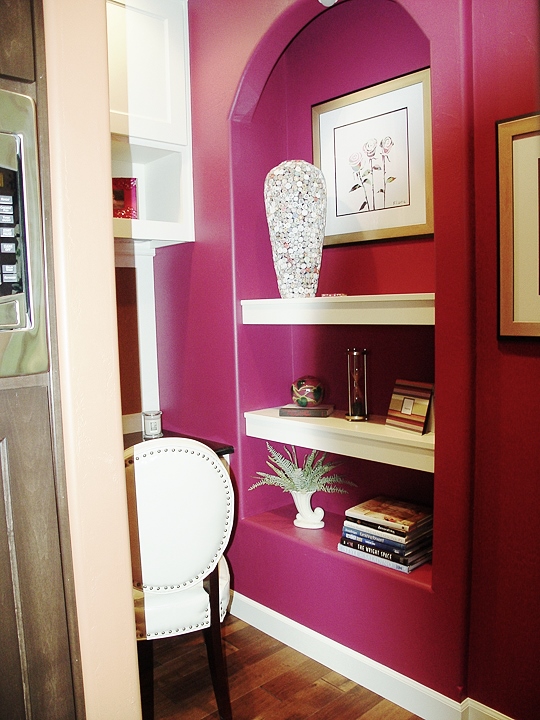 Another built-in solution is the mini-desk area near the kitchen.  Taking up no more space than a small closet but providing the function of a work surface, bill pay center and decorative accent wall!
Second- Try adding a built-in bench: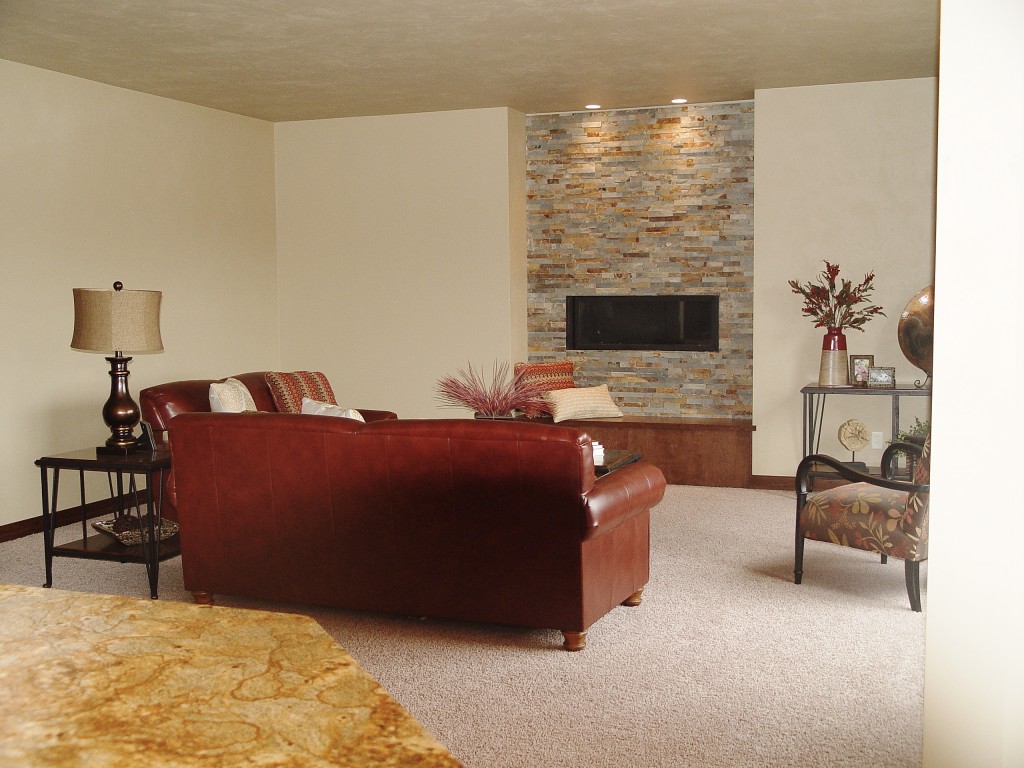 This modern fireplace with floor to ceiling ledge stone got an unexpected wooded seat perfect for a few throw pillows.
Same with this bedroom nook-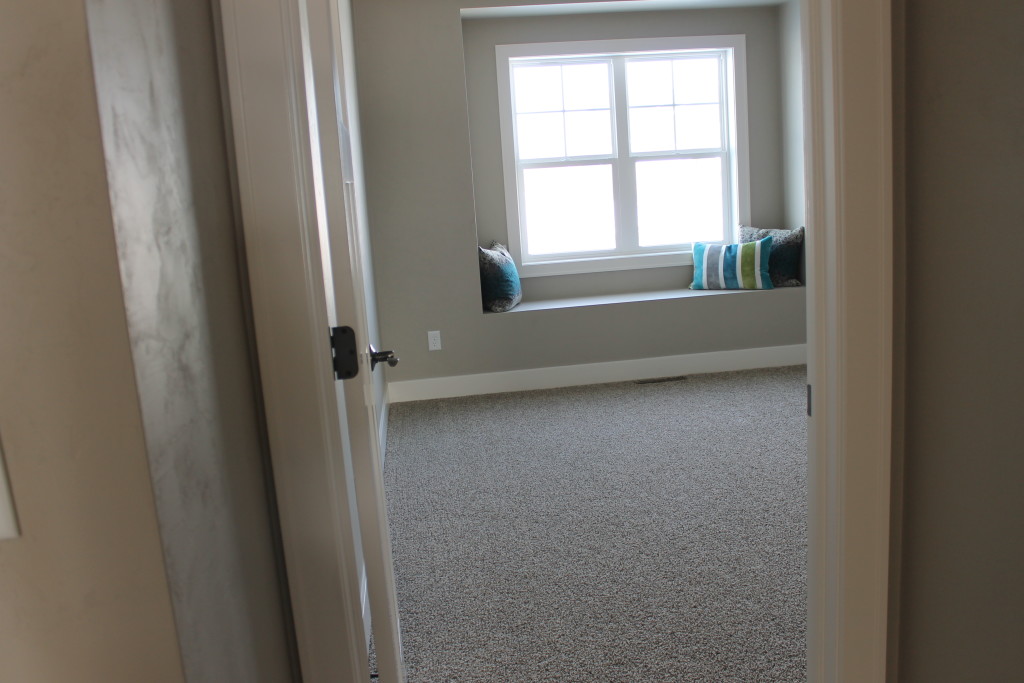 A cantilevered window gave this ranch home bedroom a nice deep window sill to decorate or sit on.
And finally-
Once you've mastered the more subtle built-ins, it is time to explore the feature wall of built-ins!  Check out these four unique feature walls- all designed in different styles!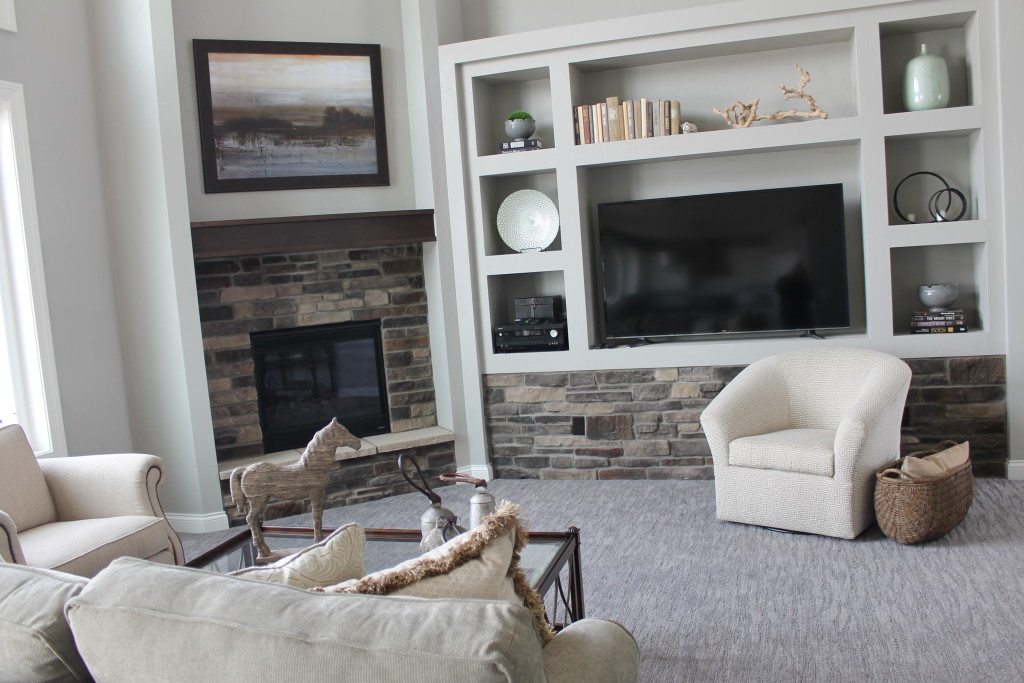 This feature wall ties together the stone of the fireplace to a stone base at the bottom of this wall of plaster niches, sized to hold todays modern television and other accessories!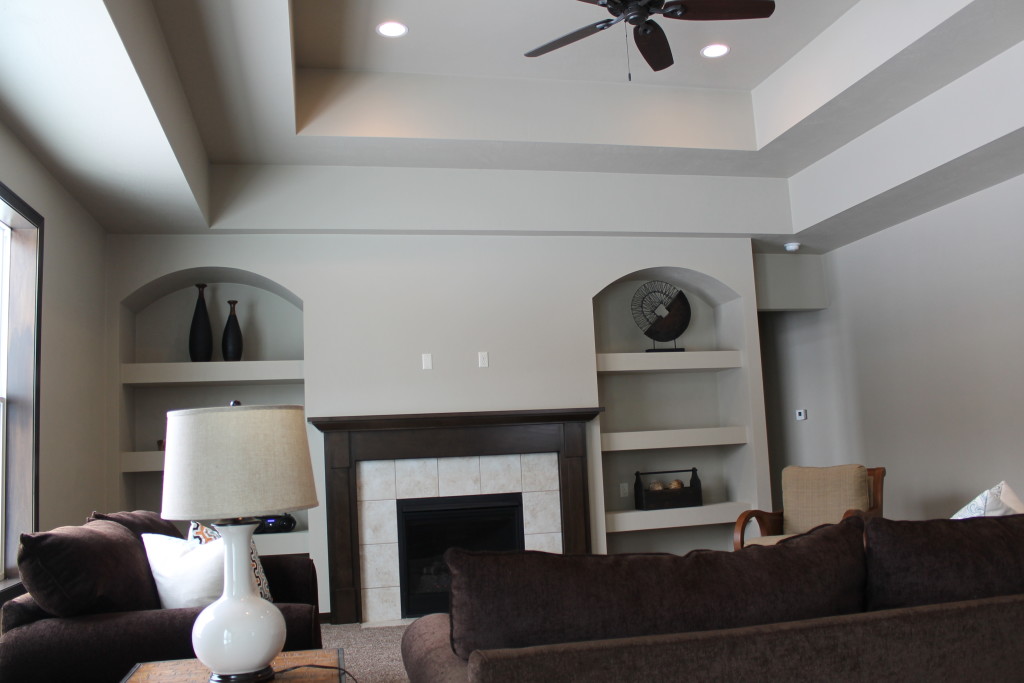 This wall offers the same continuity, creating a symmetrical layout with two plaster "bookcases" flanking the fireplace and allowing enough room to hang the television above the mantle if desired.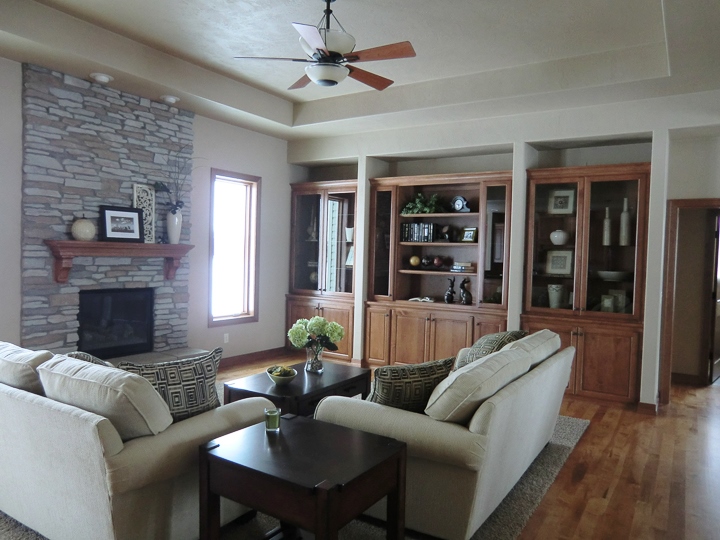 This feature wall offers a more cabinetry feel!  Notice how the space is broken up from being one giant wall of cabinet doors by the plaster walls dividing the space and the lowered ceiling creating a soffit above the top of the open shelving.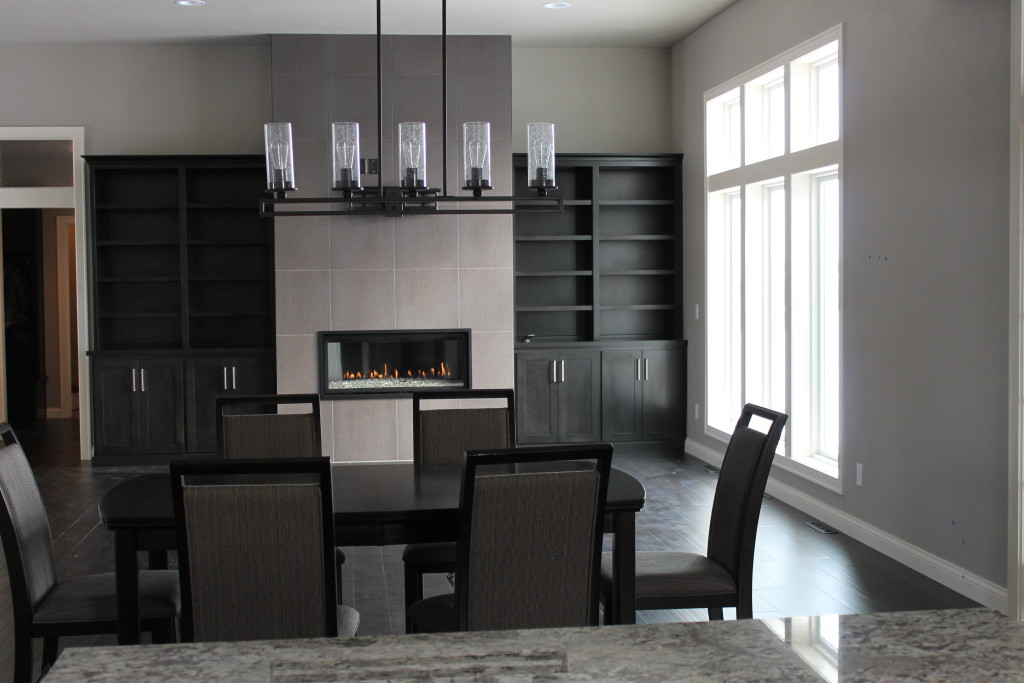 And last but not least- a mix of modern with a sleek symmetrical fireplace flanked by a more traditional built-in on either side with open shelving and cabinet storage.
What did you think?  Which one of those built-in feature walls was your style?
You can enjoy more pictures of these homes by browsing-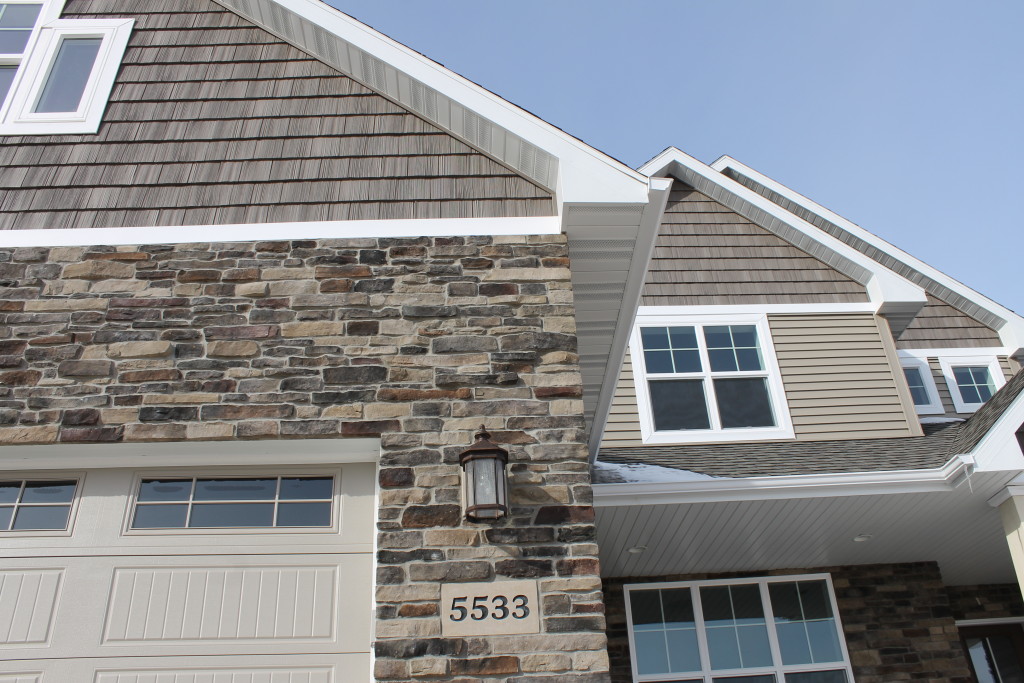 And in case you missed it-