Greetings and Merry Christmas!  The big day is right around the corner and I am sure many of you are wondering the same thing as me- where did the time go?  How can it be Christmas already?
Many of the bloggers I follow have been hard at their Christmas projects since last month.  Their beautiful homes decorated and photographed before the turkey hit the table at Thanksgiving.
Meanwhile I am still decorating my tree, but had the good fortune of grabbing a Holiday House Tour from the Millers to substitute my own.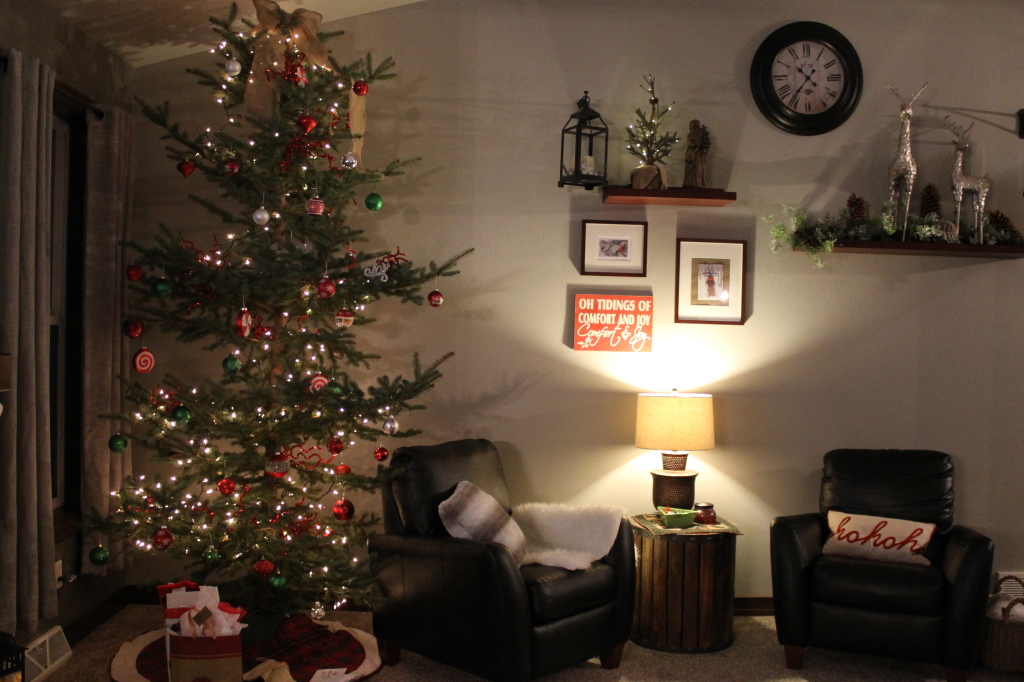 This leaves me with no real wisdom about time management, no spectacular Christmas craft to share…
And I am sure all of you have read at least one article on how we all just need to relax and enjoy the holiday, stay away from the mall and don't get stressed out trying to find the perfect presents for everyone…
So instead, I'm going to do what I do best.
Reminisce.
As a child the whole winter season was built on flights of fancy!
Cutting out paper snowflakes, building snowmen, ice skating in the yard…  I loved the snow.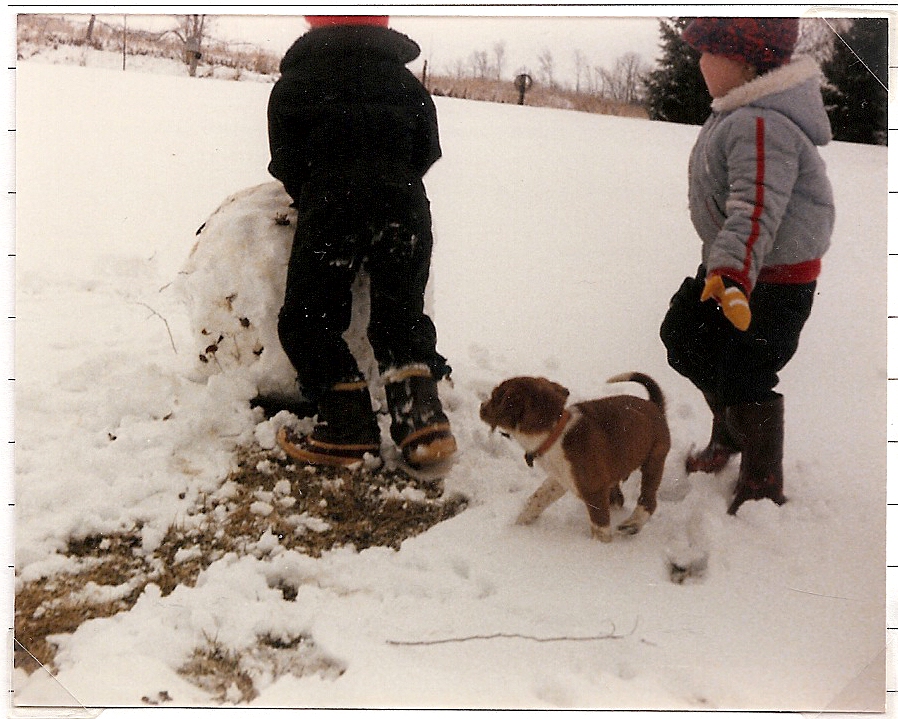 I remember playing for hours and never getting cold!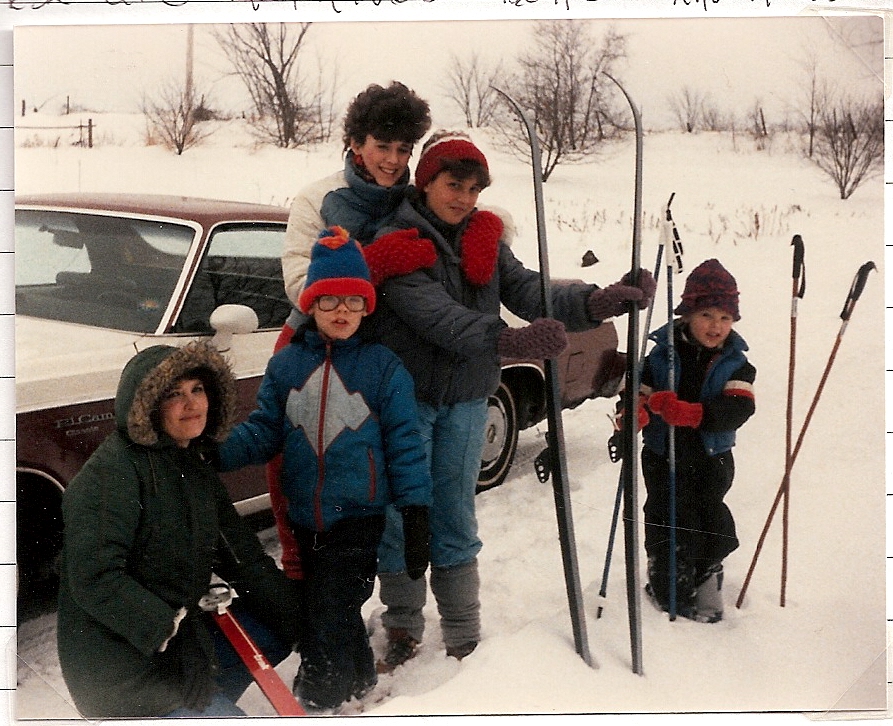 And then there was Christmas…
Christmas for me wasn't magical because of the presents.  If was magical because of the possibilities!
I can still remember that feeling on Christmas Eve night of falling asleep in the living room by the tree.  Mom and Dad would leave it glowing all night, so when I woke up to see if Santa had come the house would be still and silent and so pretty- lit up only by the colored lights.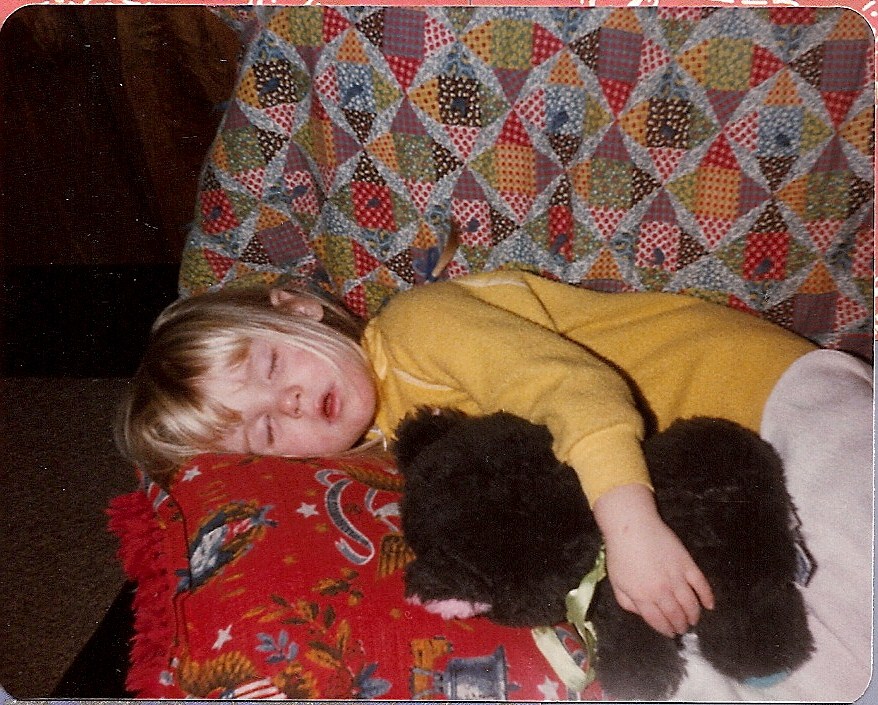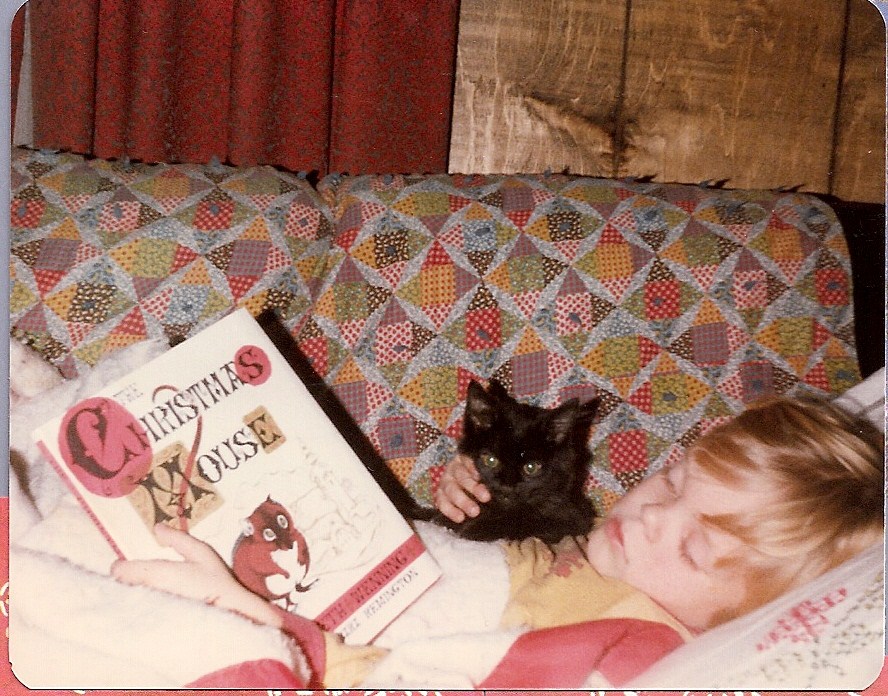 One year, when I was deep into designing my Barbie condo, my mom did something extra special for me.  I never had the Barbie Dream house, instead I had a metal utility rack that we bought at the local hardware store in town and assembled in front of the window in my room.  It stood four shelves tall and each level was a floor in my Barbie dream home.  One level was set up as the living room and that year my mom had gotten a miniature tree and decorated it with tiny red ornaments.  Then, as an extra surprise for me, she had wrapped up all these silly little gifts for my dolls and left them underneath it.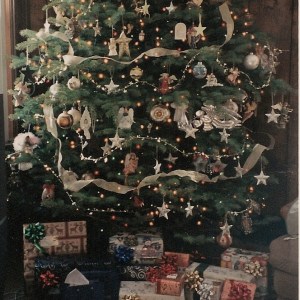 Some were handmade, like the "books" she made out of paper with "real" covers cut from one of those Book Club ads that used to be in every magazine.  Others were trinkets from the dollar store, like a metal phonograph that was really a pencil sharpener, but perfect Barbie sized!
And then there were the boxes of grocery items that were for a doll house kitchen.  I'm not even sure where my Mom would have gotten them from.  They were too realistic to be Barbie-made.  Barbie stuff was always signature pink.
To this day when I see one of those brands on the shelf at a store I smile to myself and remember that Barbie Christmas!
There are many pictures of me opening gifts on Christmas day, playing with toys I barely remember.  And yet there are no pictures of me opening those tiny gifts in my Barbie living room.  I am sure my mom never thought then that her daughter would still be thinking about her handmade tiny books all these years later!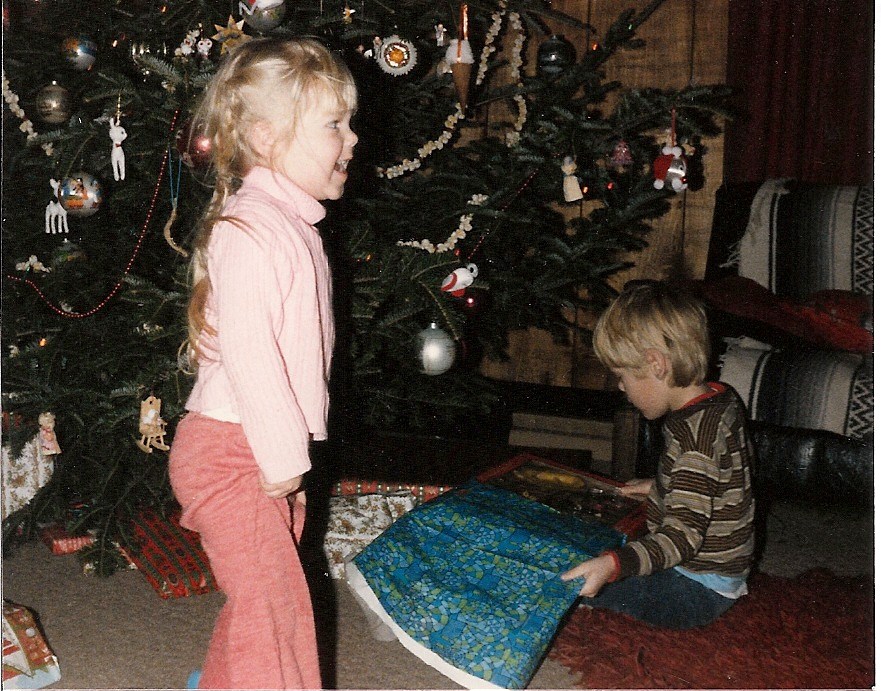 I guess you just never know what Christmas memory will be the one that stays with you…maybe the Christmas memories we are making right now will be the ones that are the most important to us 25 years from now.
Maybe I'll be sitting with my grown-up niece saying- remember that year you rode that unicorn?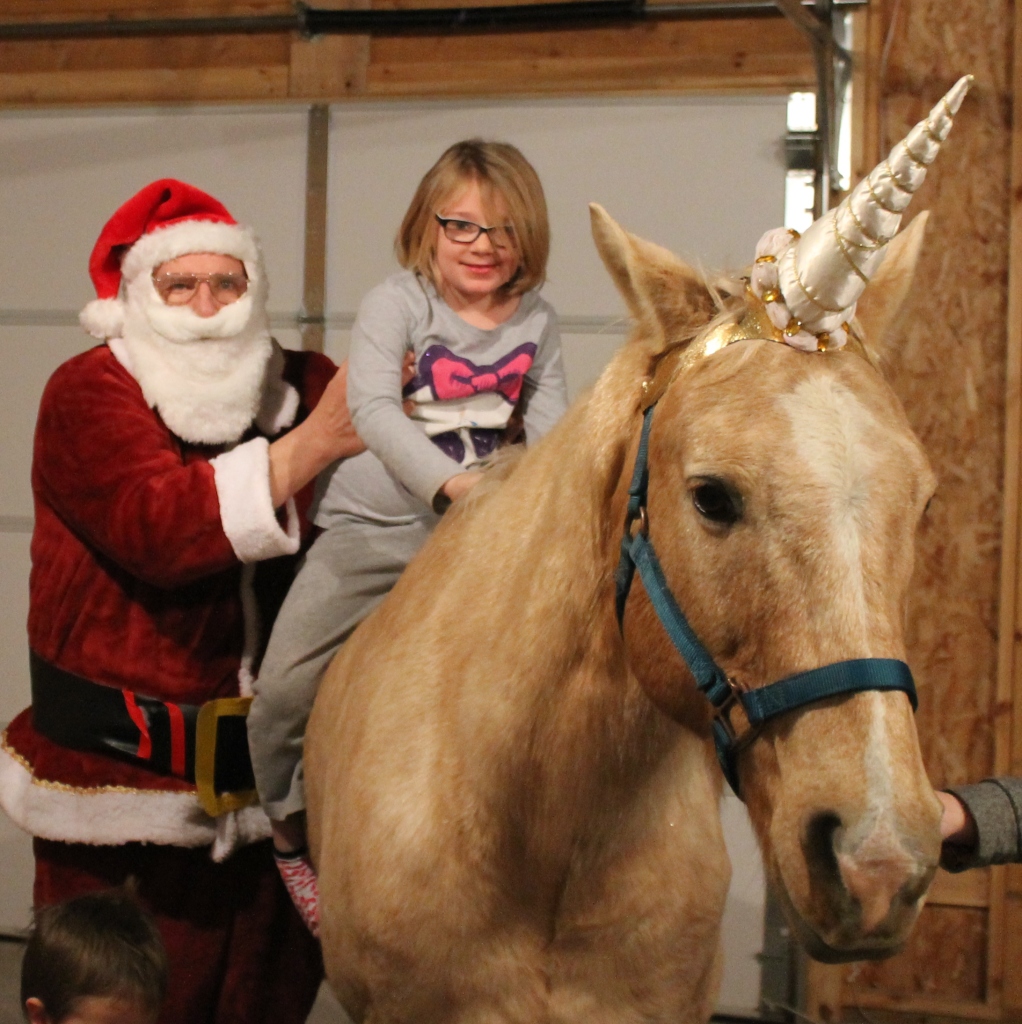 And so this year I'll be making the most of every moment- the big and the small, even the kind that are teeny-tiny and doll-sized!
Merry Christmas!