Newest Decorating Trends: Hansen's Furniture Event
I have a favorite furniture store that I frequent every season for the amazing greenery and holiday decor they always refresh their showroom with!  Hansen's furniture in Waupaca is worth the drive if you are from the Valley area.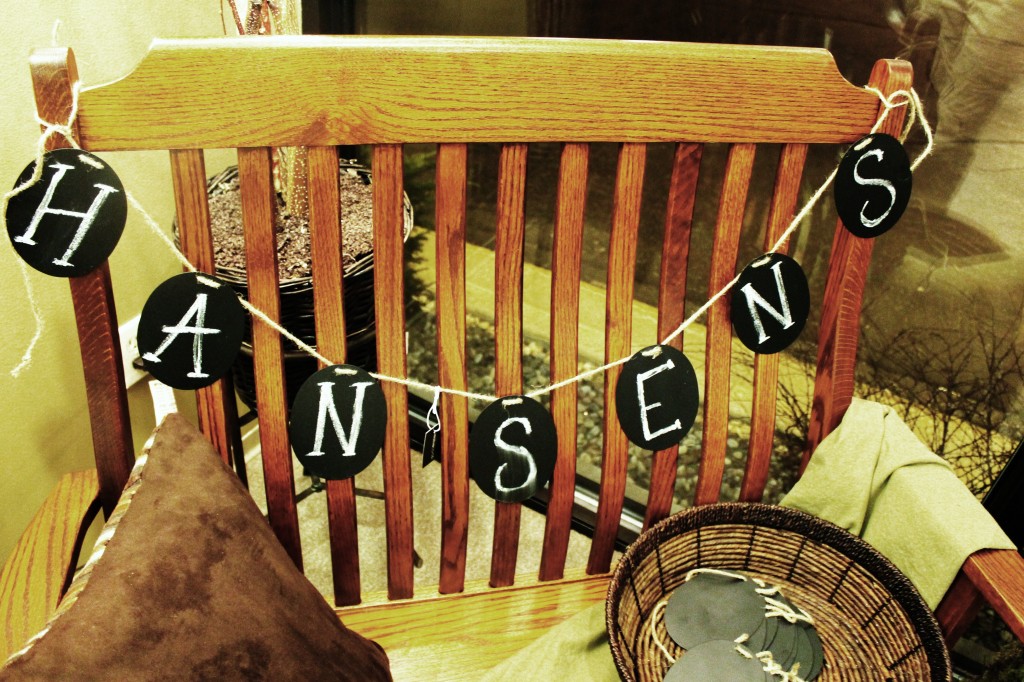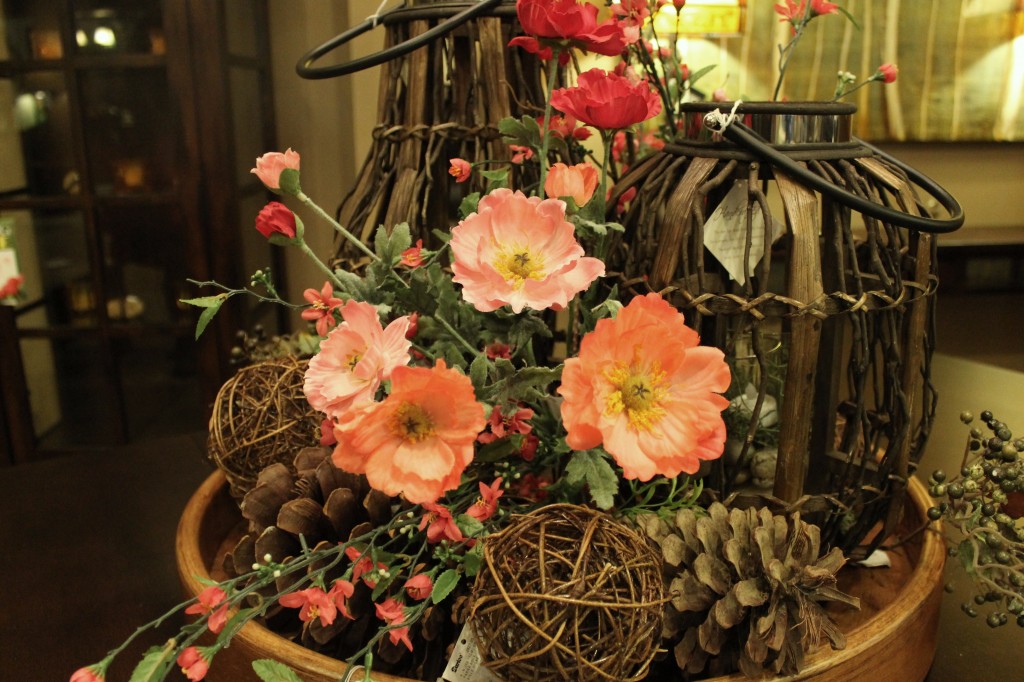 For The Millers it is right in their backyard of Amherst!  This does not bode well for Matt, since Tricia found several unique pieces during their Spring Open House Event.  An evening event with food, seminars and a great in store experience.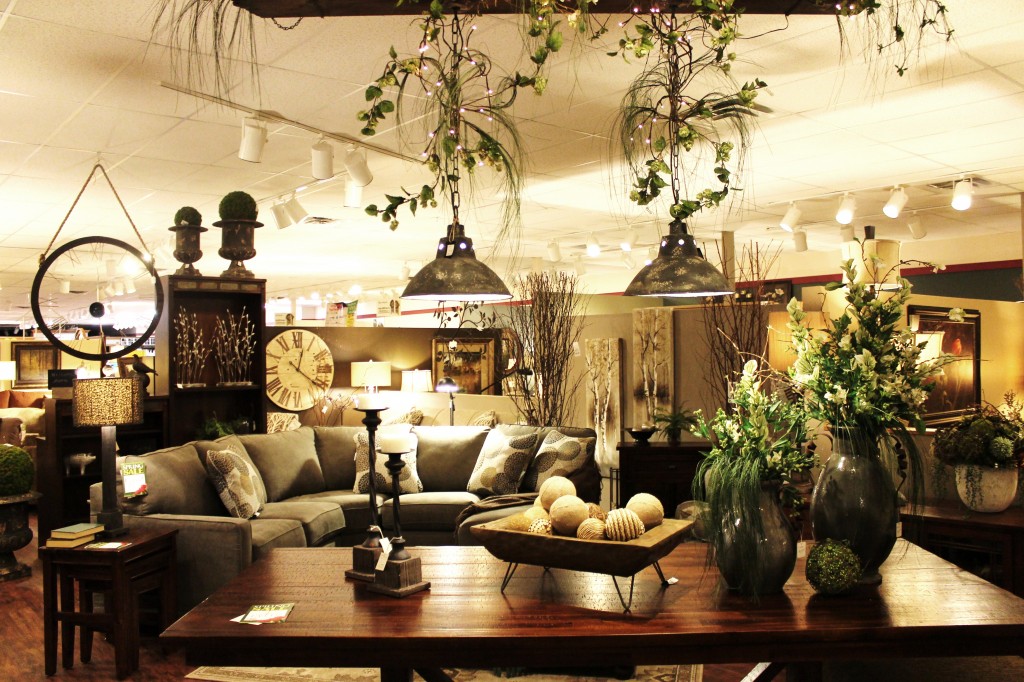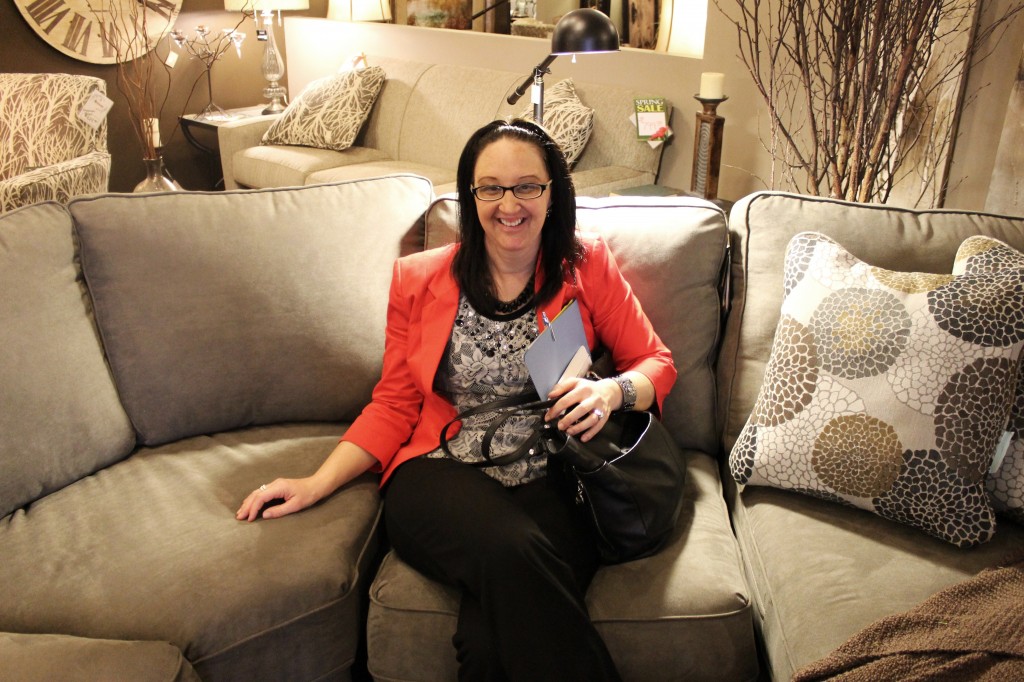 The first seminar focused on the Newest Decorating Trends that Hansen's picked up during the huge Las Vegas Accessories Mart this year.  A few trends that I thought could be incorporated into every home right now were the mention of "vintage inspired" pieces with a homespun feel.  Think burlap, chalkboards, twine and renewable woods.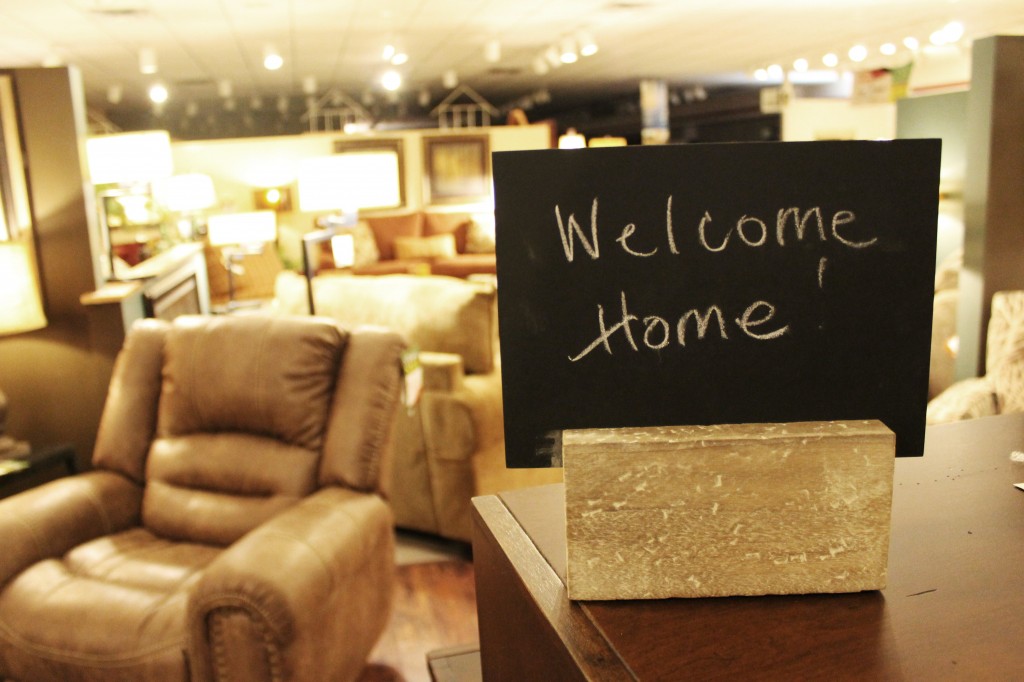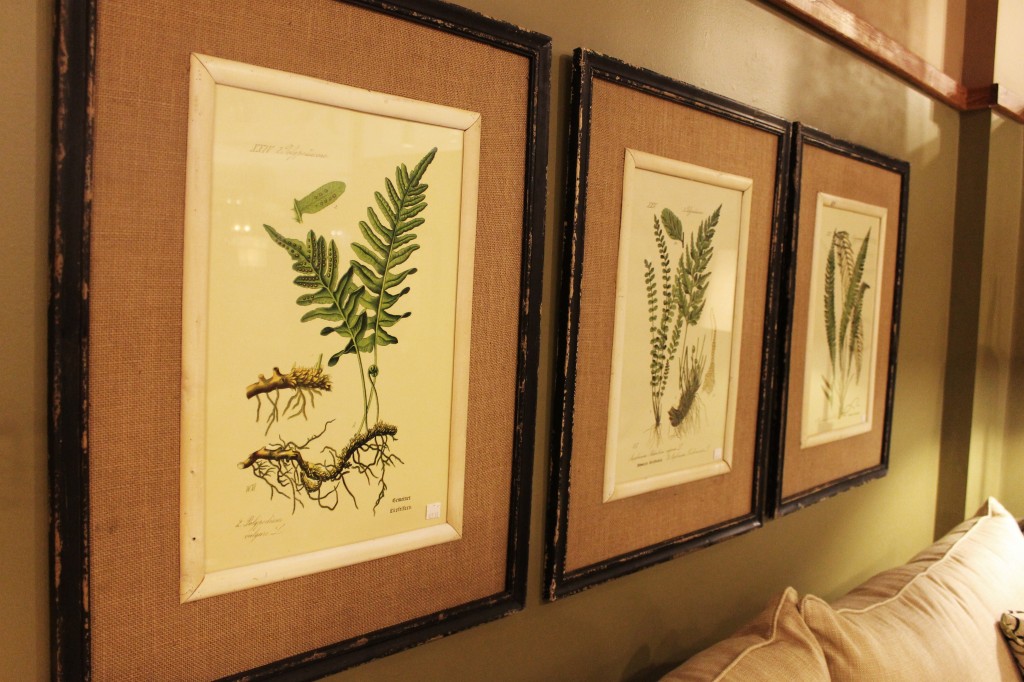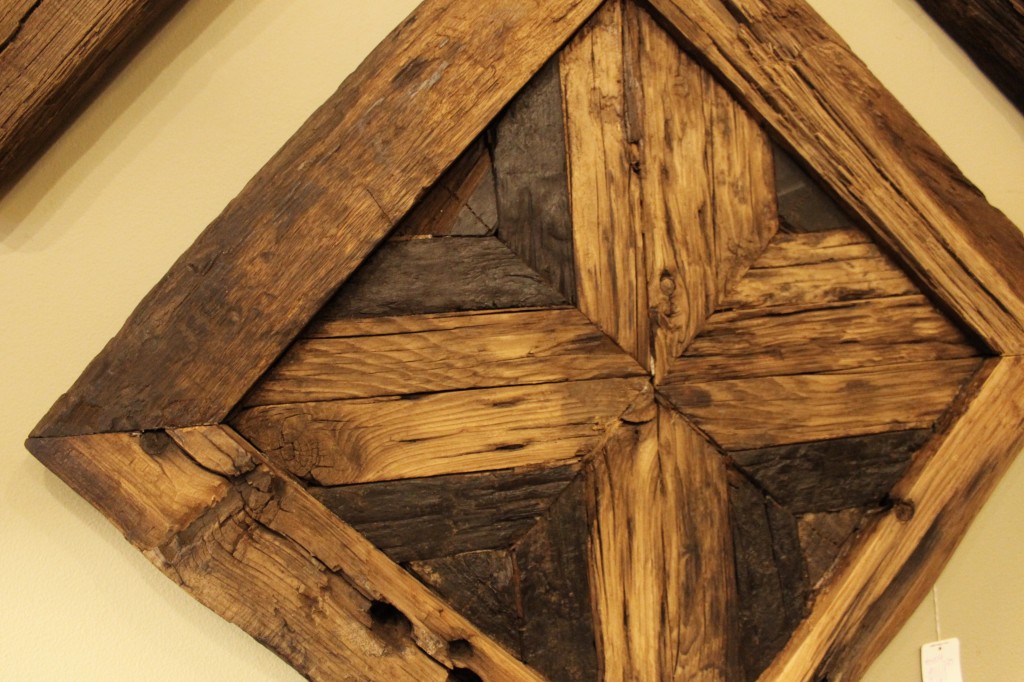 They also mentioned a more nautical approach to the industrial trend, which expains the sudden appearance of rope in everything from drawer handles to mirror hangers to trim details, like on this galvanized metal clock that looks like it was assembled from blades of a windmill.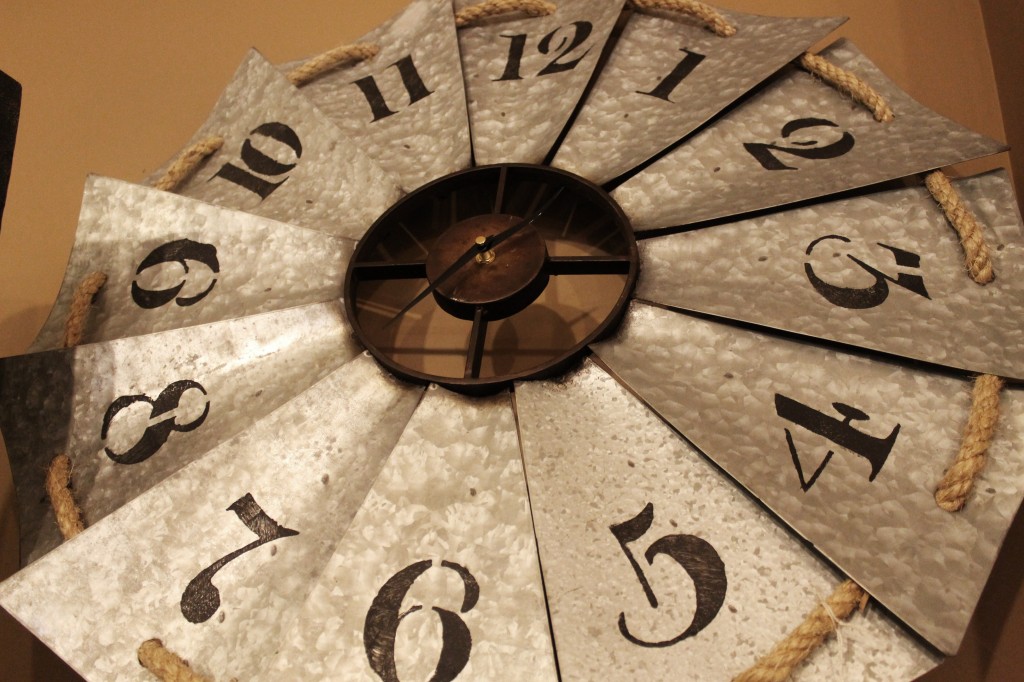 Another big trend that can easily be added to your home right now is the use of sunburst or "bracelet" mirrors.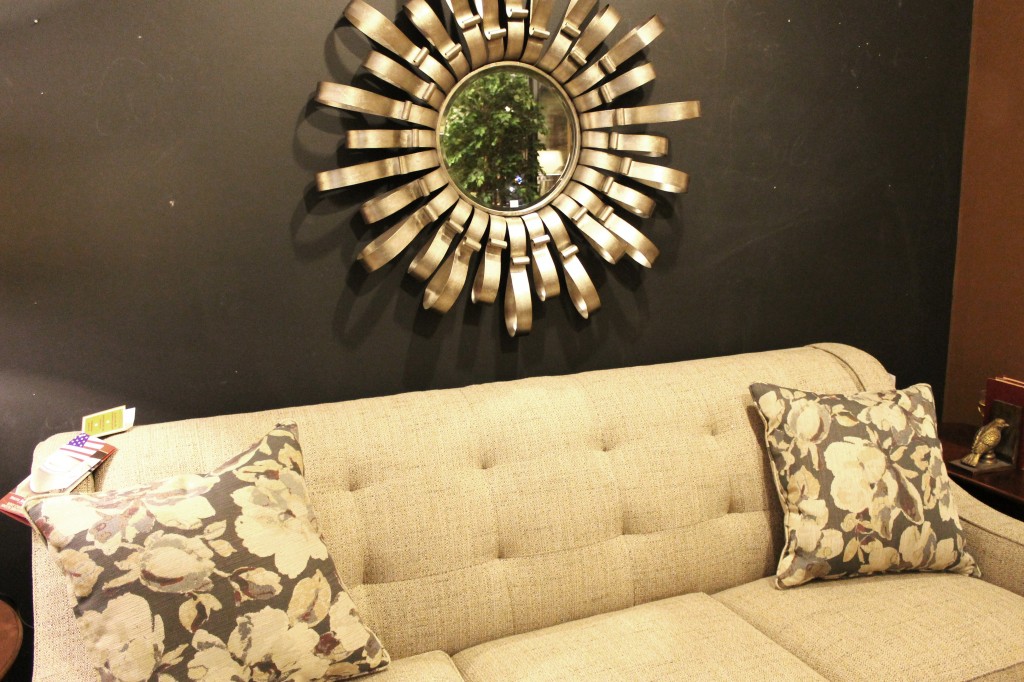 A chainlink or bracelet mirror is a cool name to describe the detail around a mirror when it looks like jewelry.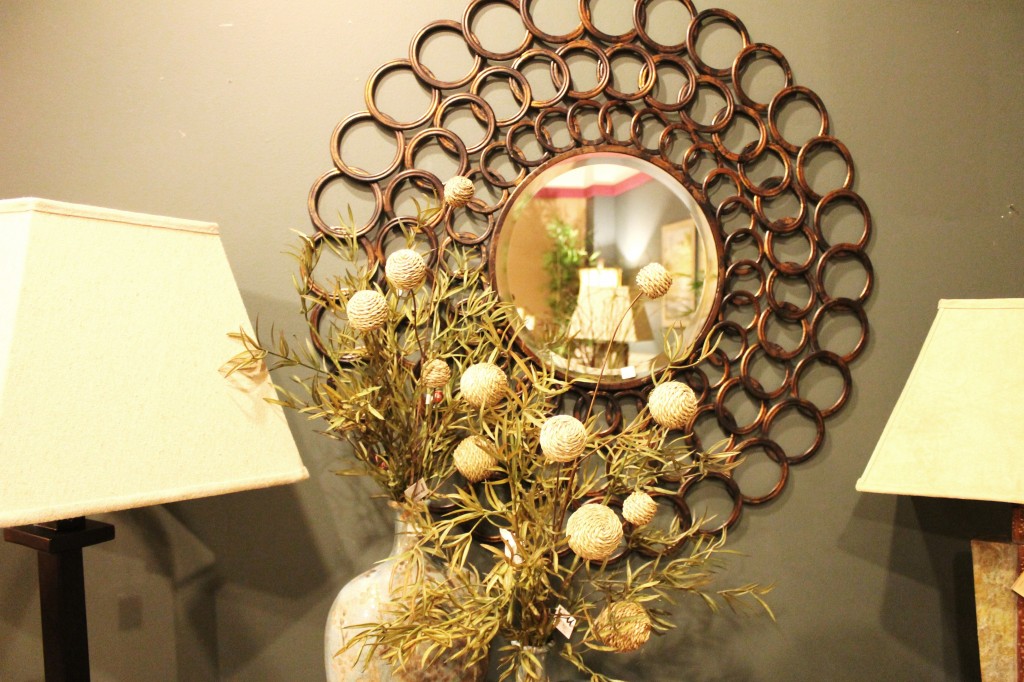 From trends we moved on to a quick tutorial on how to mix fabrics for a cohesive look when you bring a new sofa into your home.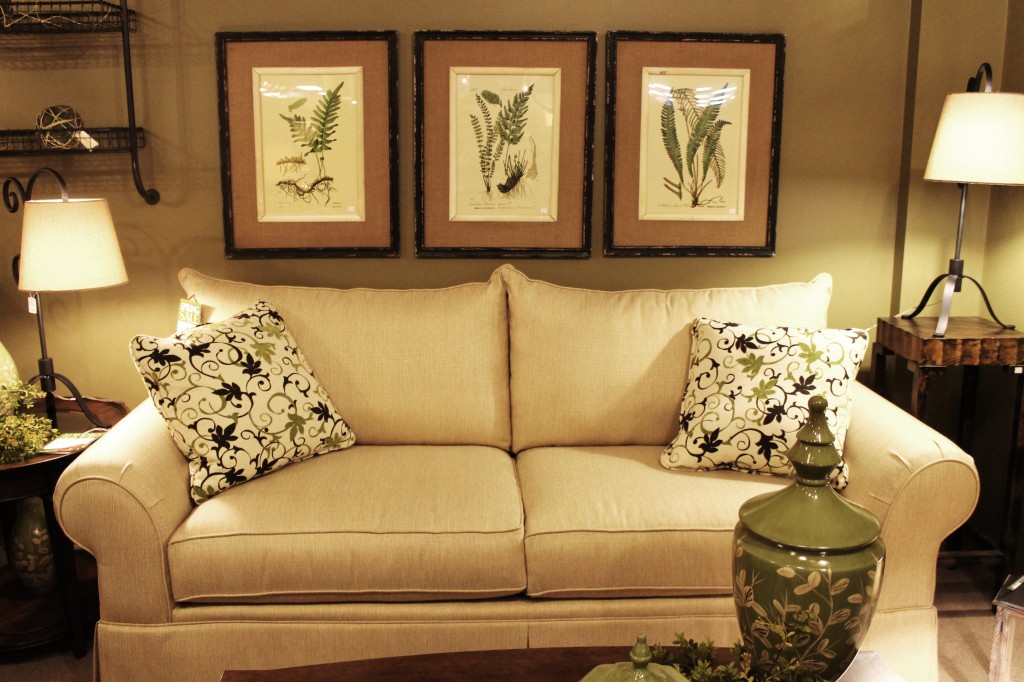 We started with the basics of pattern play:  First choose an organic design like a floral or wave pattern.  Anything that feels like it could occur in nature.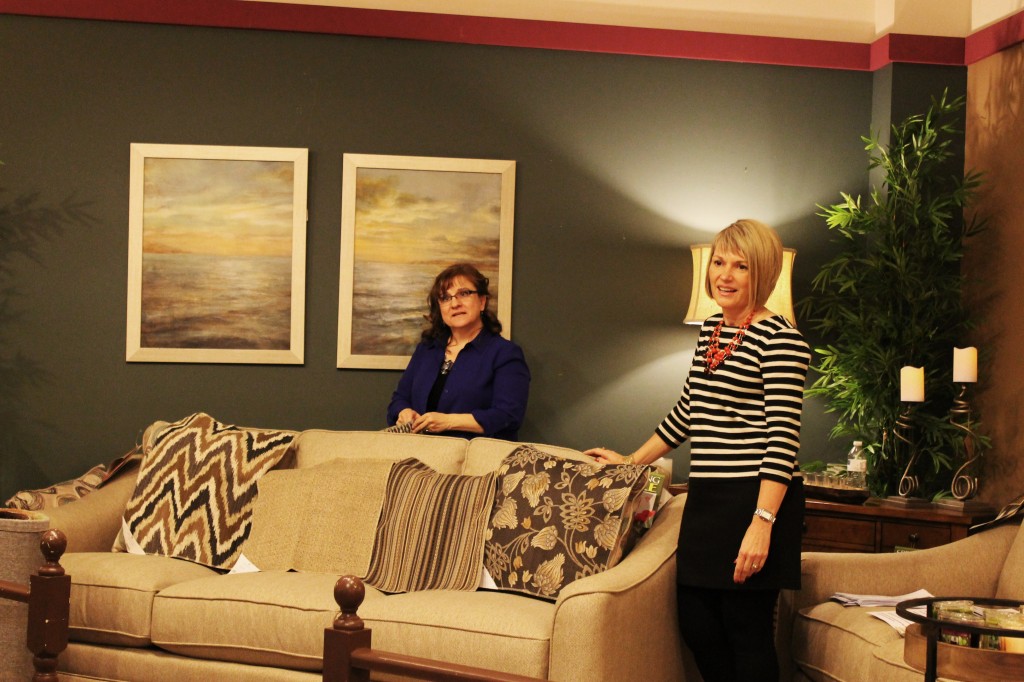 Then, to add a layered & cohesive look, use a geometric pattern such as a zigzag, chevron or a stripe print.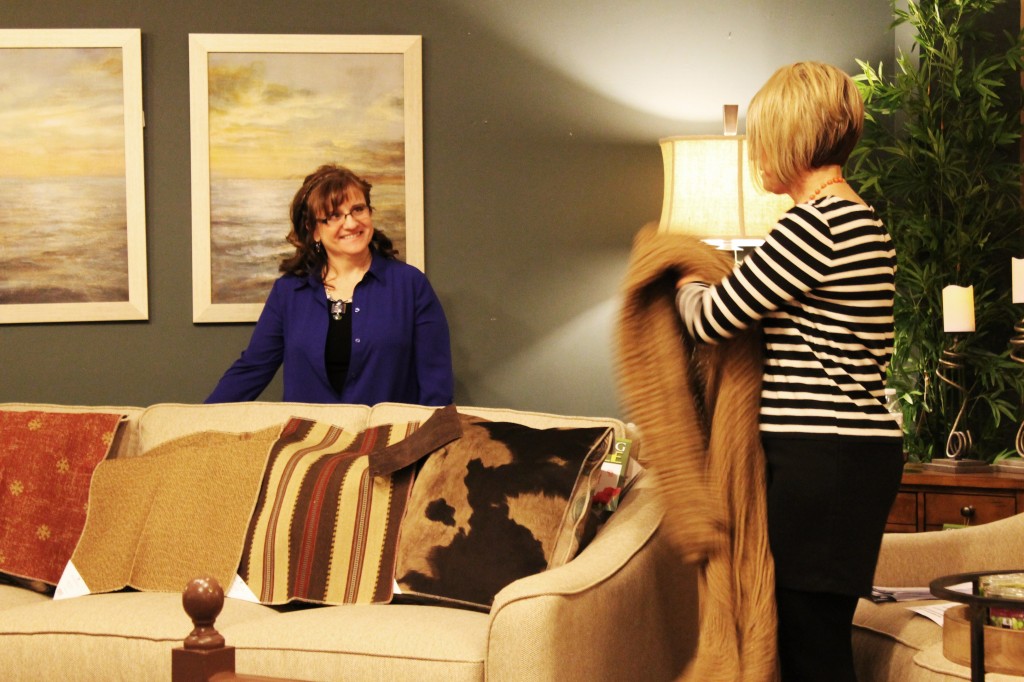 Hanson's also opened up a new flooring section in their showroom.  Their selection of ceramic tiles, LVT and carpet is all high quality and on trend.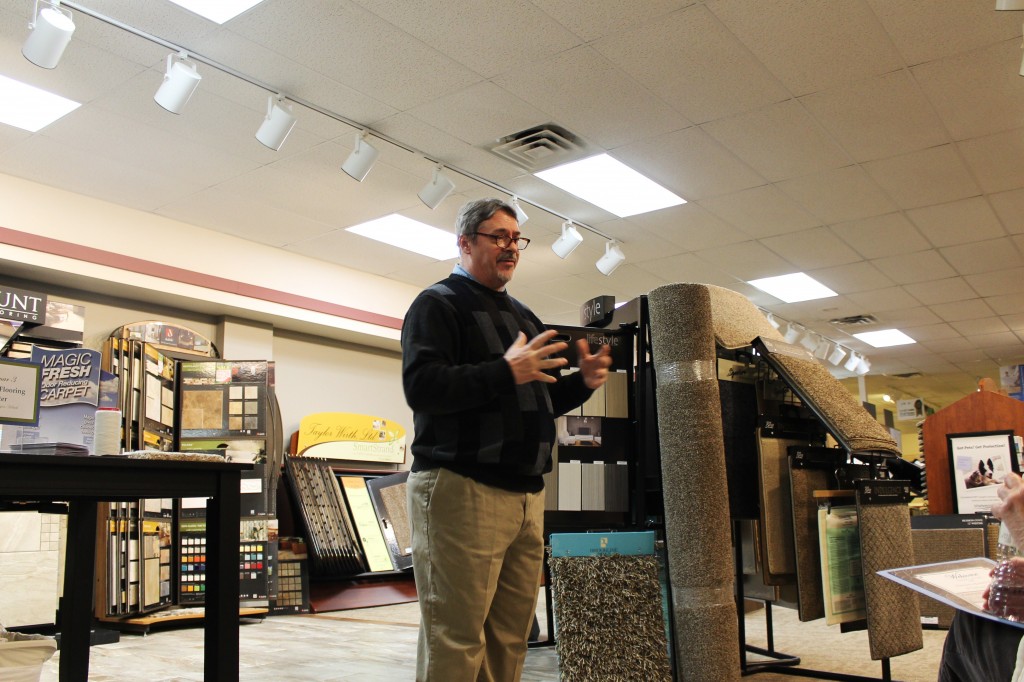 They did a demo for a product that is built into their carpet that absorbs and removes odors from your home.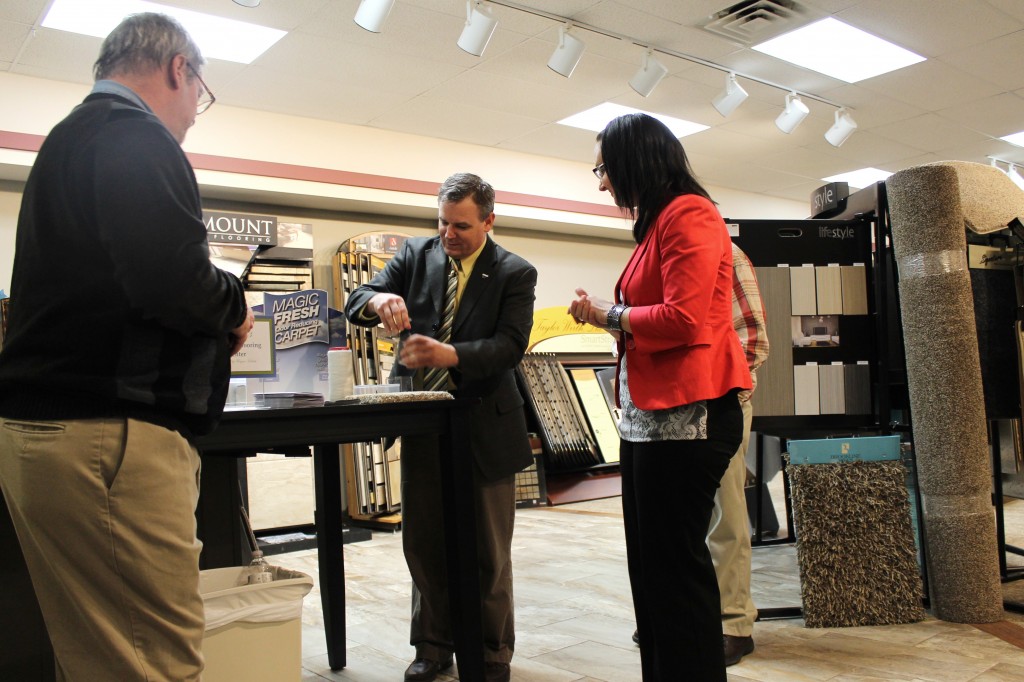 Interesting concept.  I'd never heard of it before.  You can check with Hanson's for more info or ask Tricia what is smelled like!
And finally we got to shop!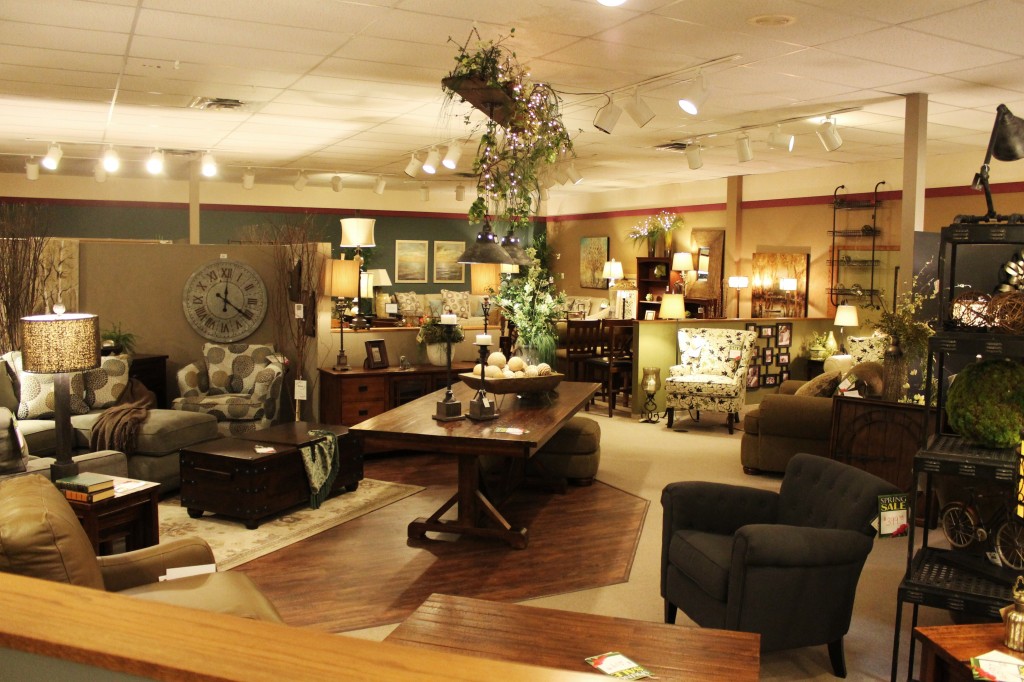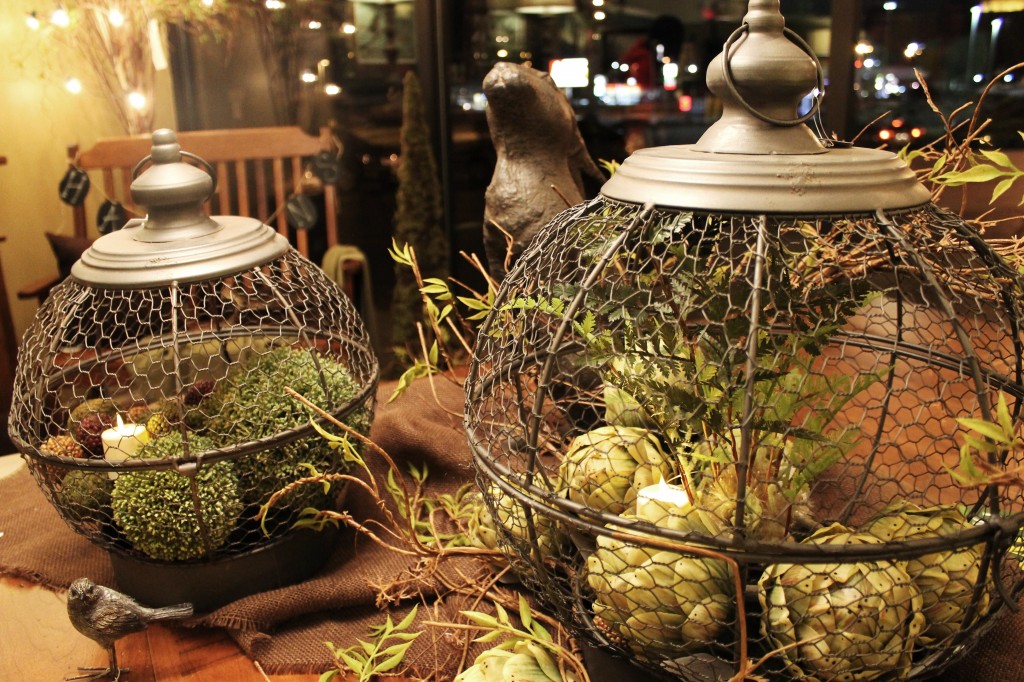 Artichokes and mossy spheres (mossy balls just sounds wrong) in a chicken wire lantern cage.  Perfect spring tabletop decor!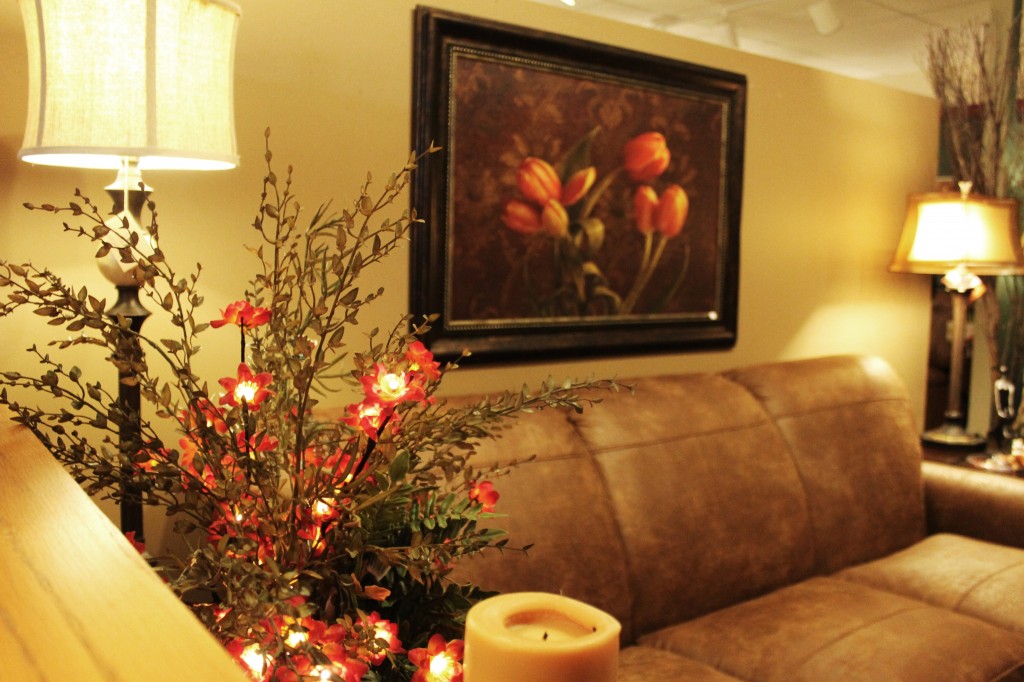 Sprigs of flowers that light up?  Christmas lights aren't just for Christmas anymore…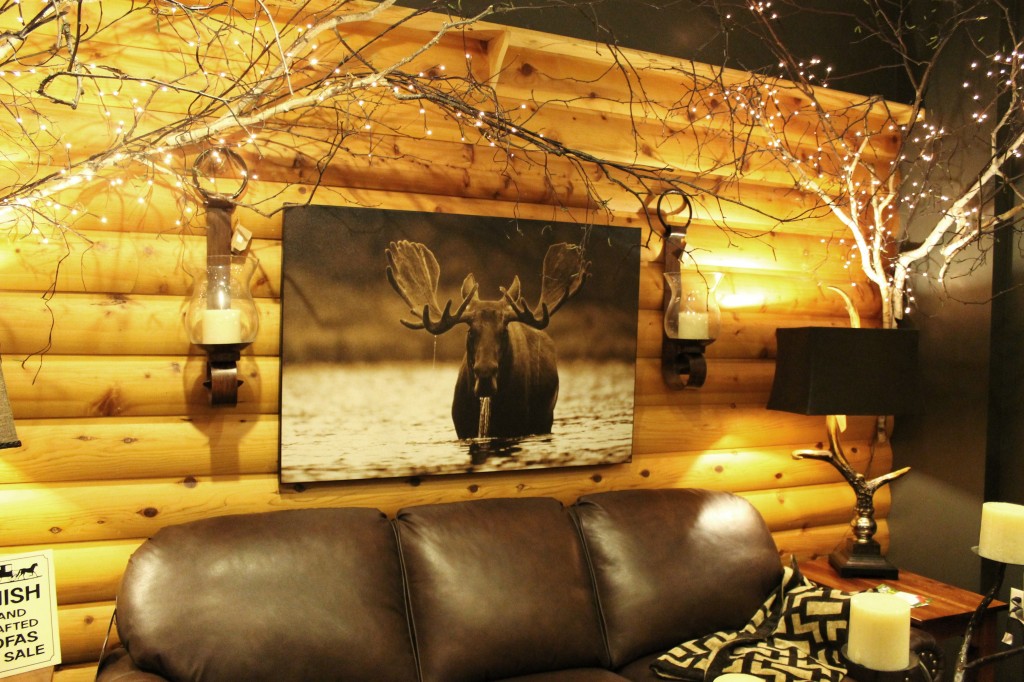 Another major trend for this year is the frameless canvas art look.  No glass, no mat, no frame!  I love this oversized moose photograph!  Graphic and fun!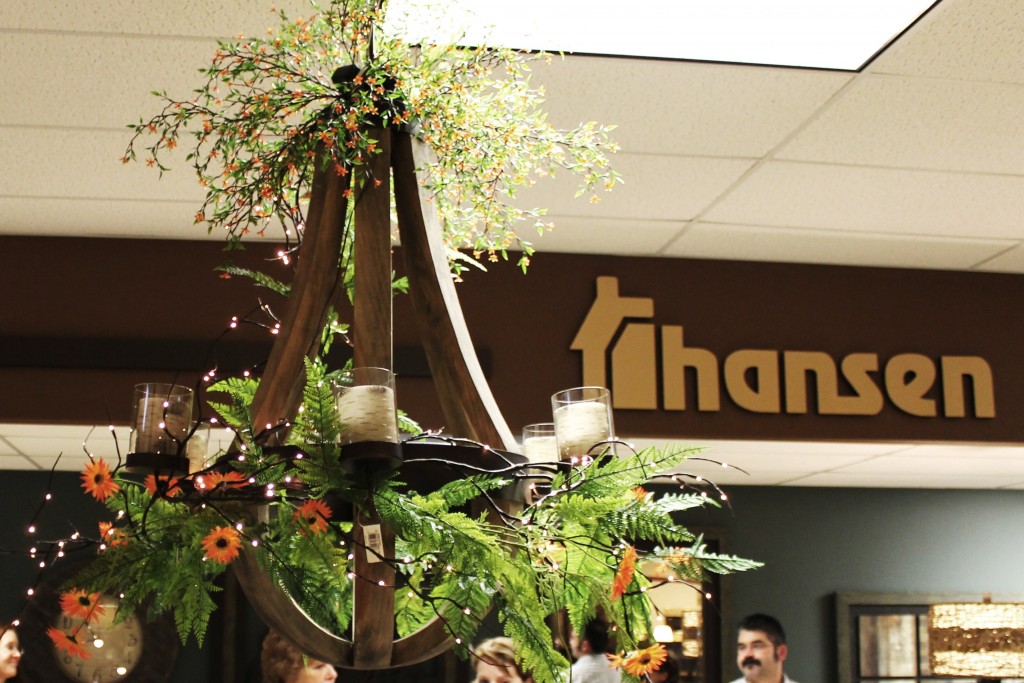 Every chandelier could use a little greenery!
Thanks to Hansen's for inspiring me with their Spring Open House Event!
Hansen's TV Furniture & Appliances