Two-story foyers have forever been the standard as an elegant entrance into a home.  And while we will always love us that dramatic light fixture dangling from a 18 foot ceiling, there are other great alternatives if you don't have the height but still want to usher guests into a beautiful space!  Here are some ideas on how to give an entrance that special touch!
Try Stone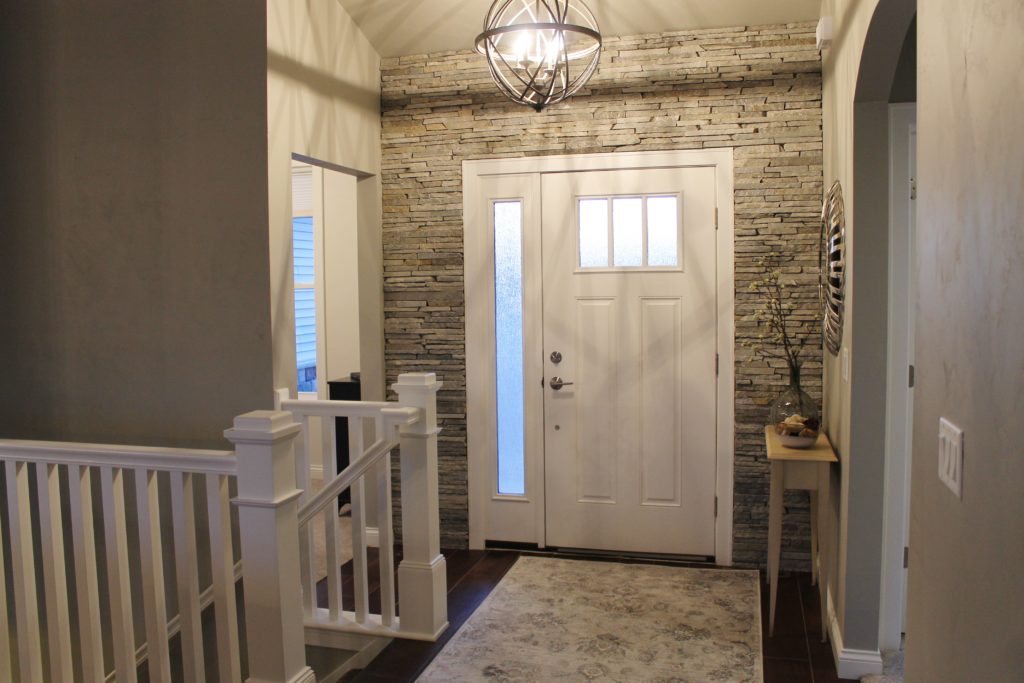 The stunning addition to this foyer included a dry-stacked cultured stone around the front door and up to the top of the 9 foot interior wall.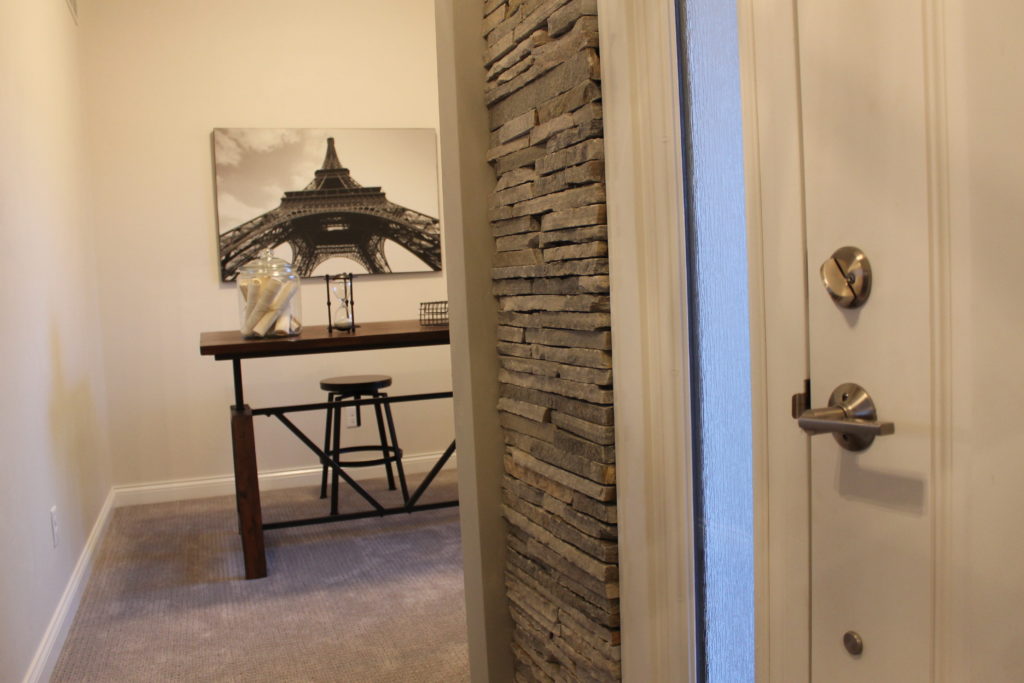 Add a ceiling detail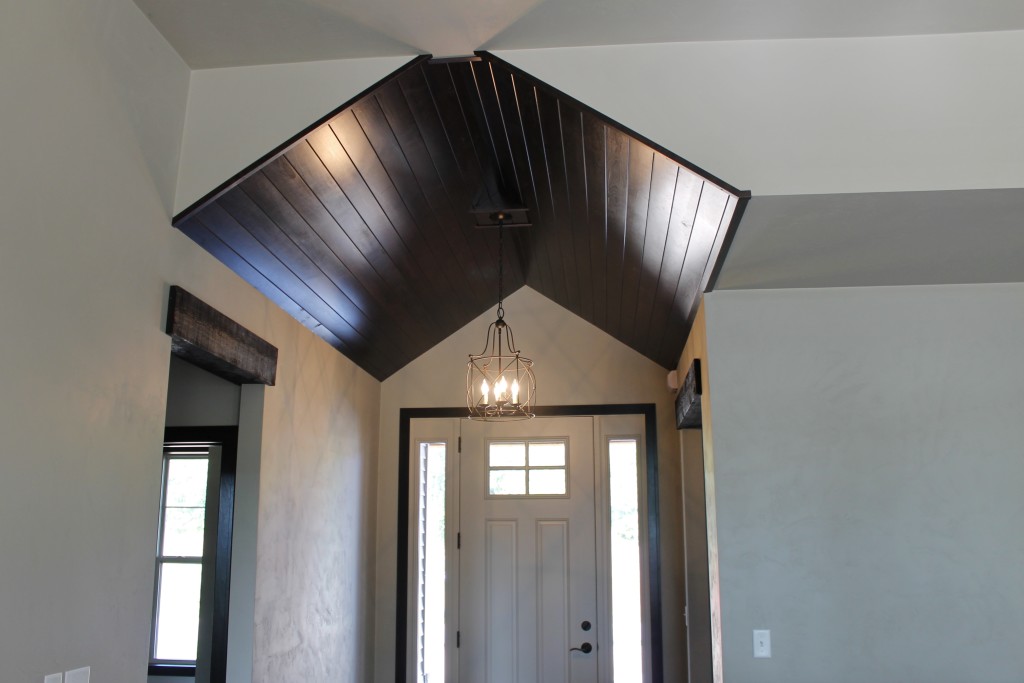 This foyer was pitched to give it a mini cathedral and then planked with a stained wood for an extra detail.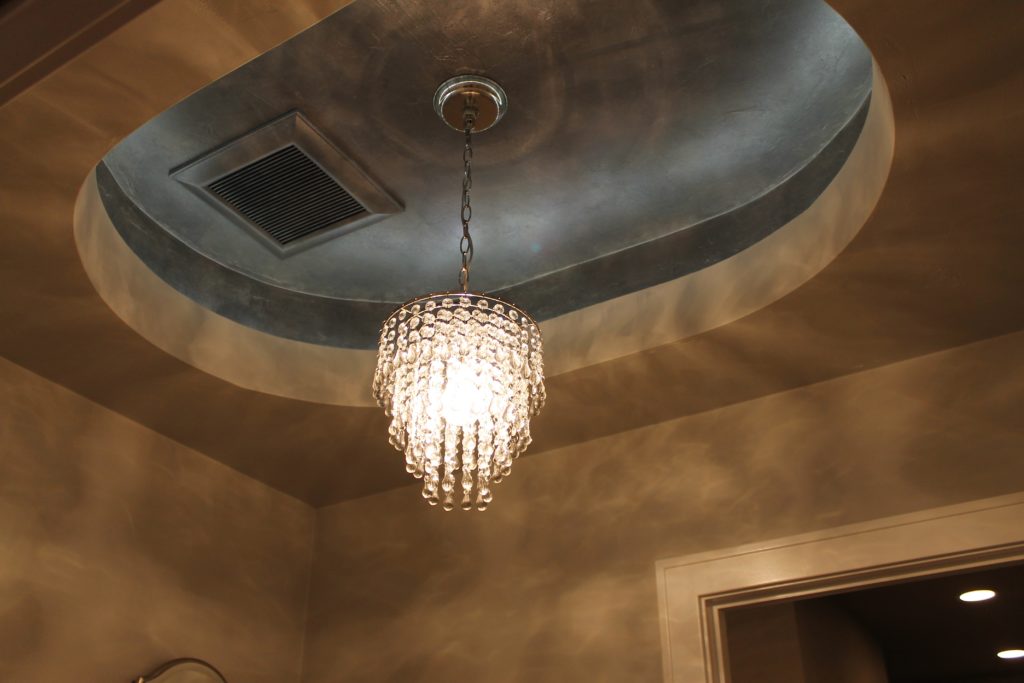 Even though this photo is actually of a powder room ceiling, the rounded tray and feature lighting make it an appealing option for an entryway.
Frame your view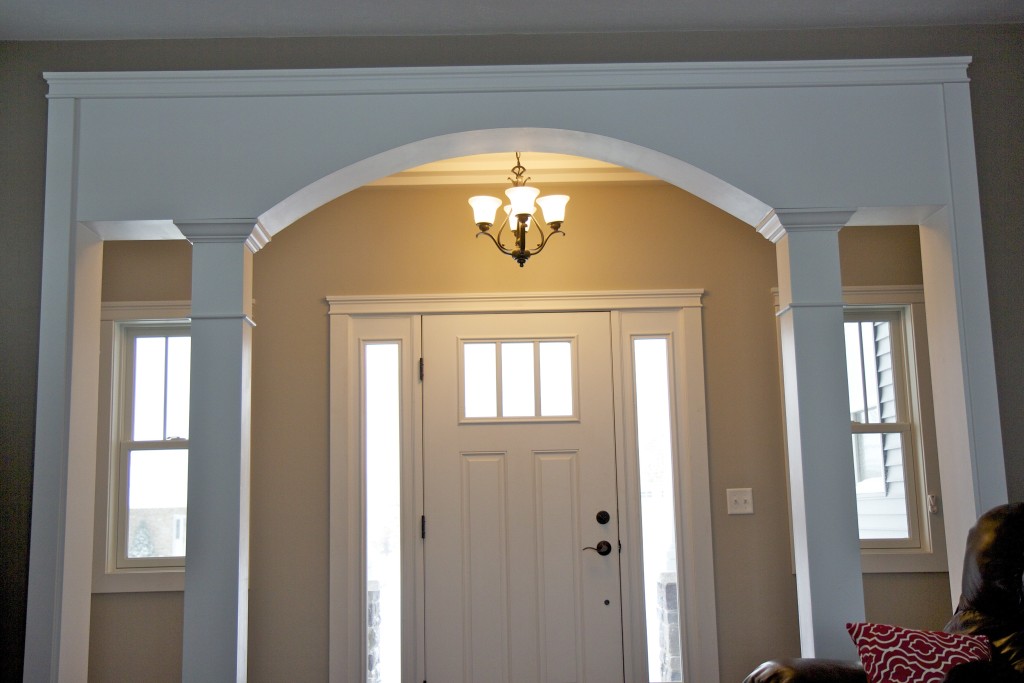 This might still be one of my favorite entrance ways!  Pillars, arches, symmetry of windows and that little hanging light!  A lot of detail went into giving this foyer the effortless charm of an older character home, only in a new construction build.
Don't forget the everyday entrance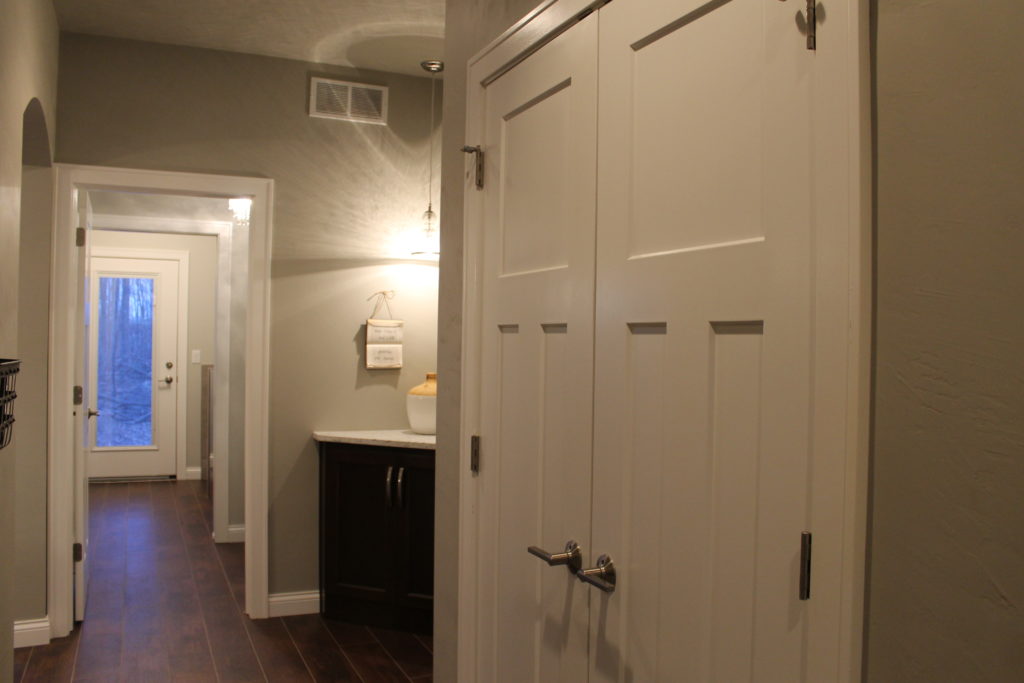 While the foyer might be the show stopper a good mud room can make many hearts skip a beat!  So don't forget that this space can be memorable too- in a good way!  Check out the angled drop zone in this design which features quartz counters and a pendant light for added affect.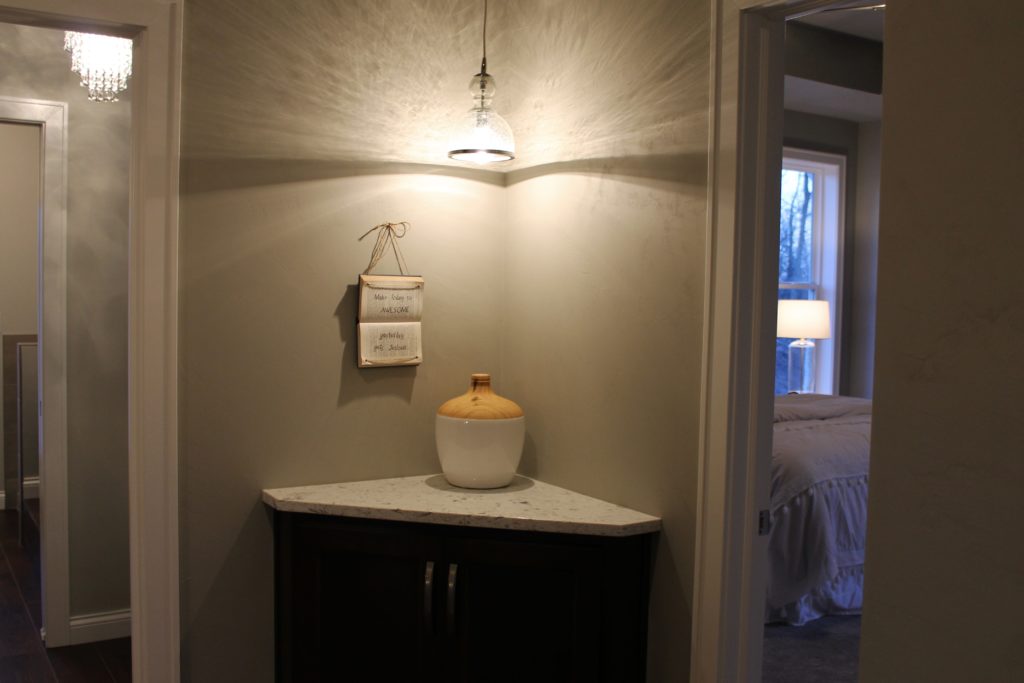 Since storage and function are just as vital as appearance, this mudroom makes the most of two bench areas.  One to accommodate guests with a prettier bead board backing and the other cleverly tucked out of sight in the walk-in closet.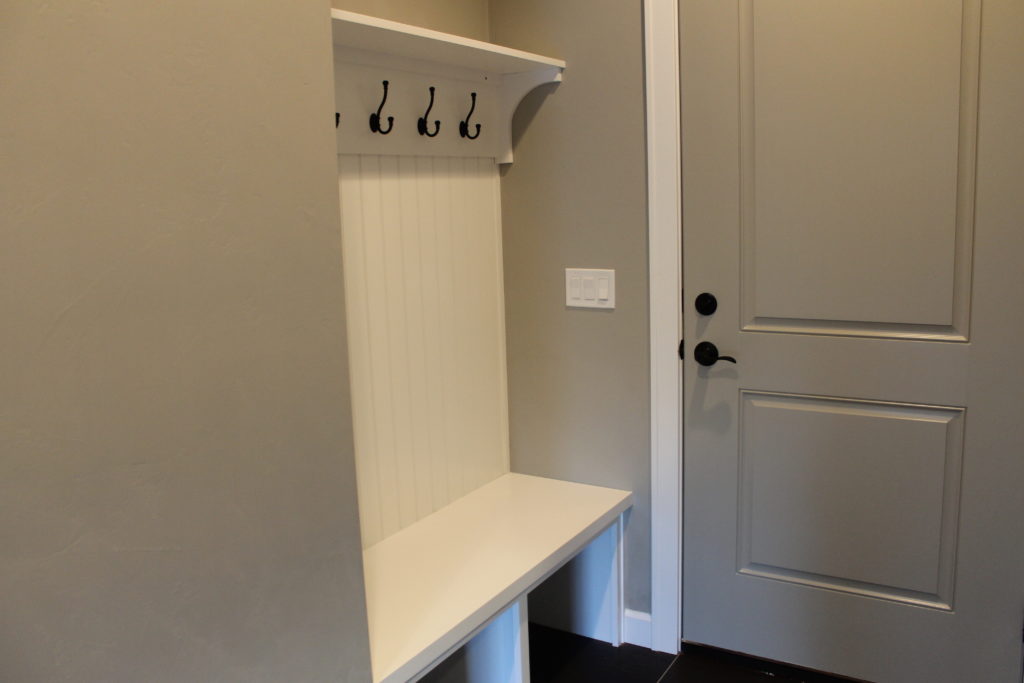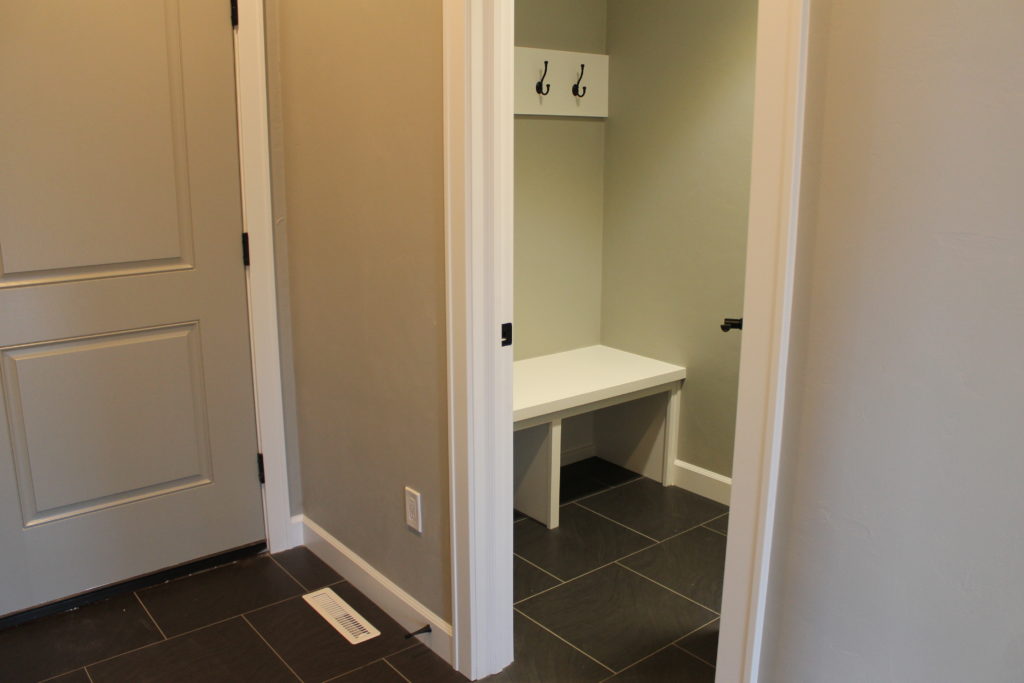 And besides bead board, the mudroom bench has become the new powder room of design expression (a smaller space where it is okay to go a little bold!). We're seeing everything from reclaimed wood materials to unusual tiles being featured.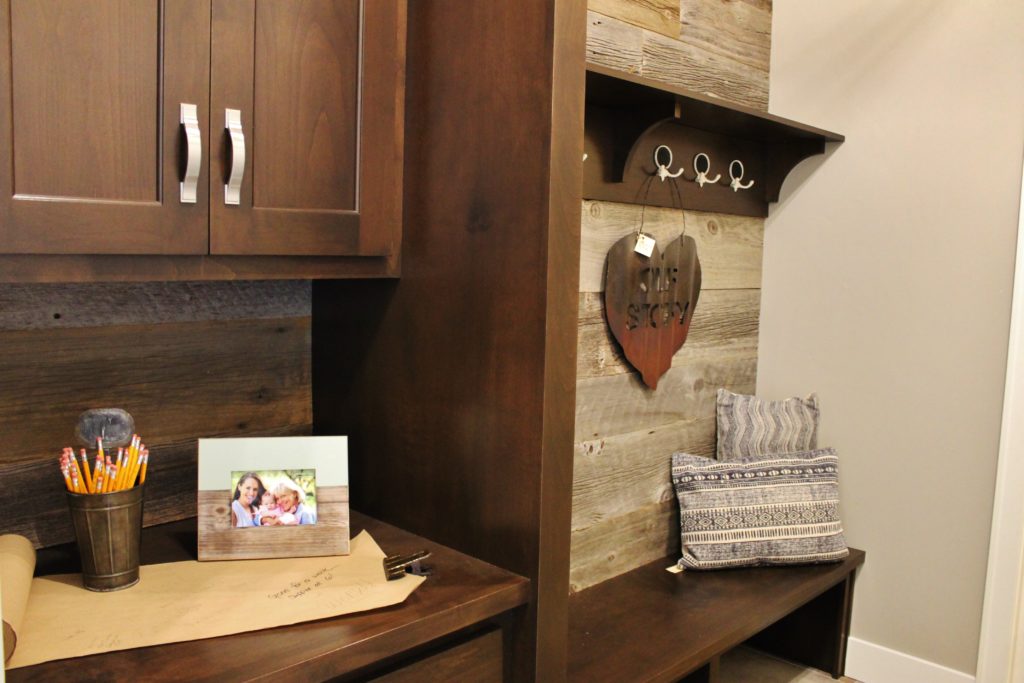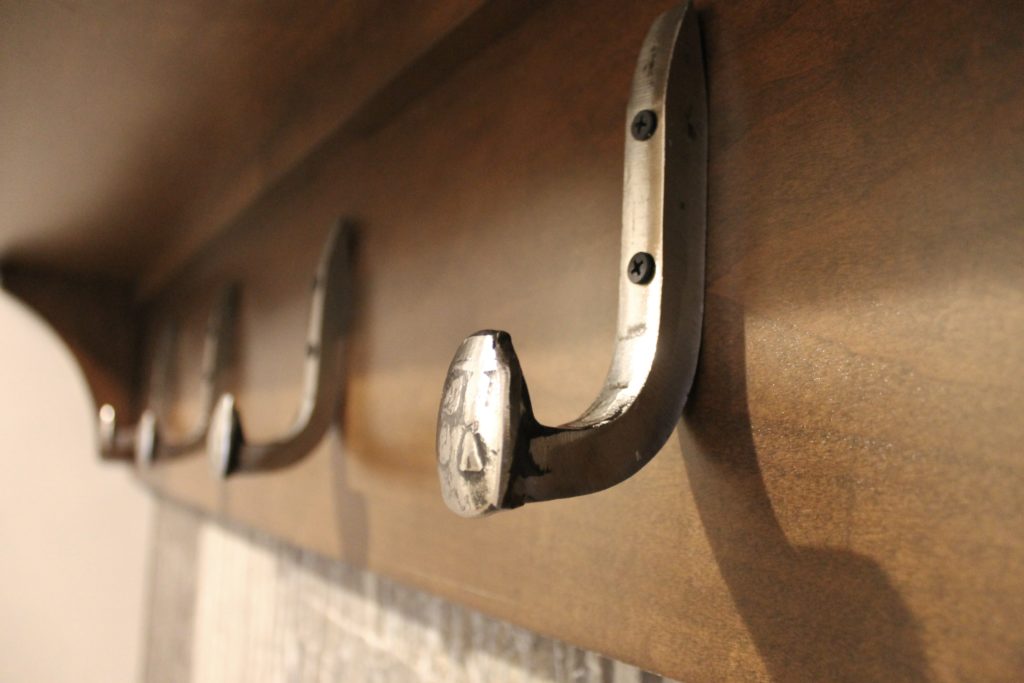 And there you have it!  My short list of some of the best entrance ideas I've come across lately! My front entrance has been a real work-in-progress at my house so I have many of these ideas on my mind.  Since I don't currently have a mudroom and we use the front door as our everyday entrance into the house, I really have to incorporate the most storage possible into a very small space.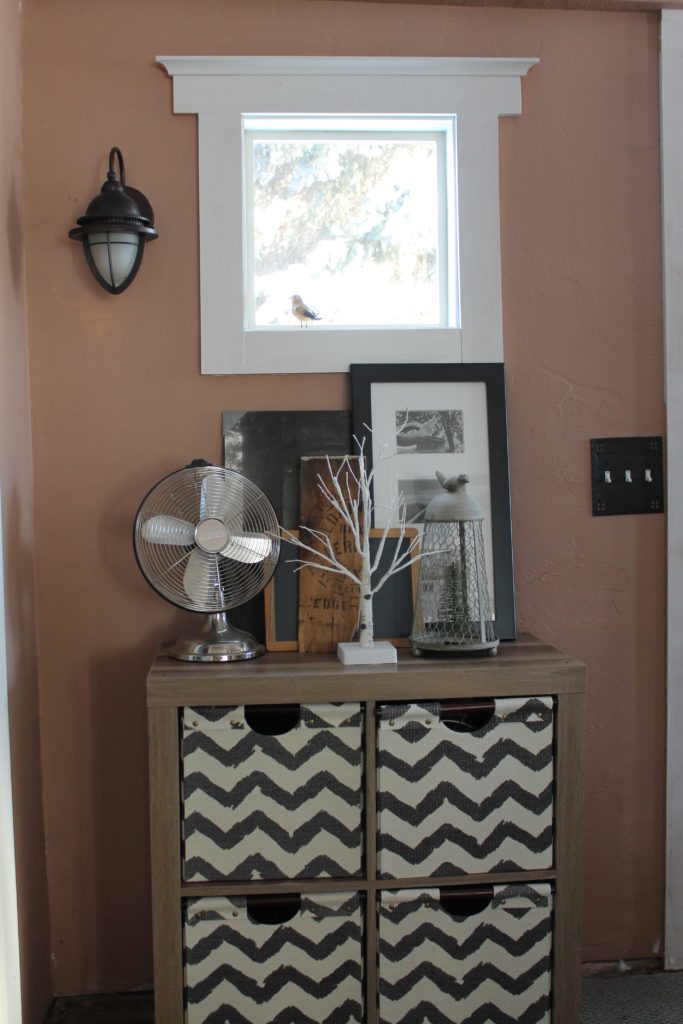 I have some grand plans that won't break the bank.  Including some cheap online cabinets I plan to build-in and build-up with molding to give them a more custom look for a fraction of the cost of what I had been quoted.  We'll see how that turns out!
But for now I will leave you with some two-story foyers and their glorious lights!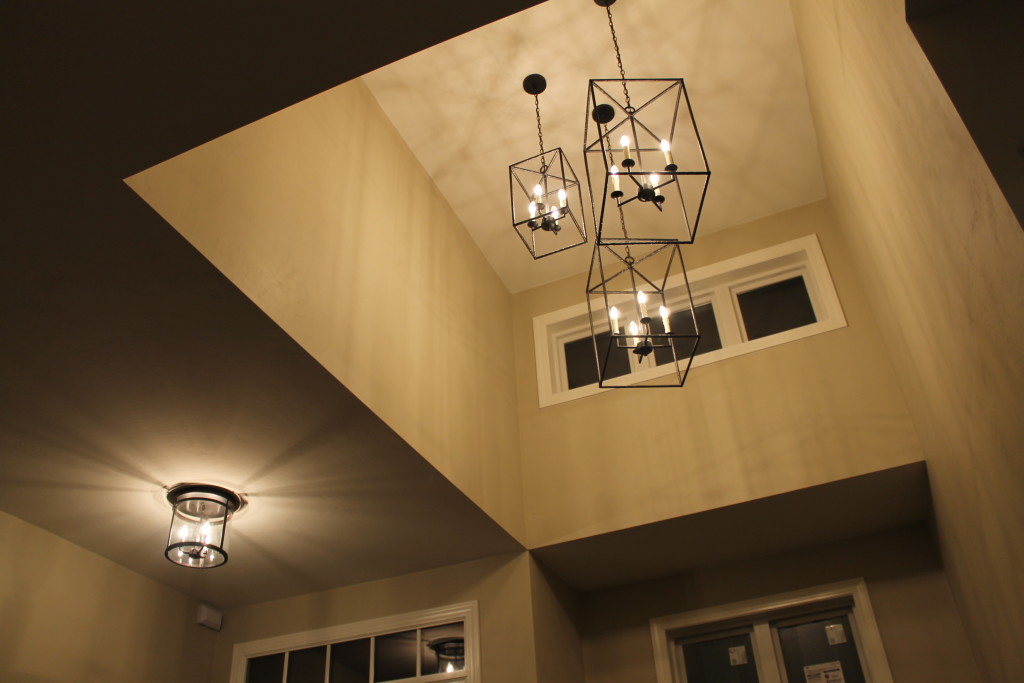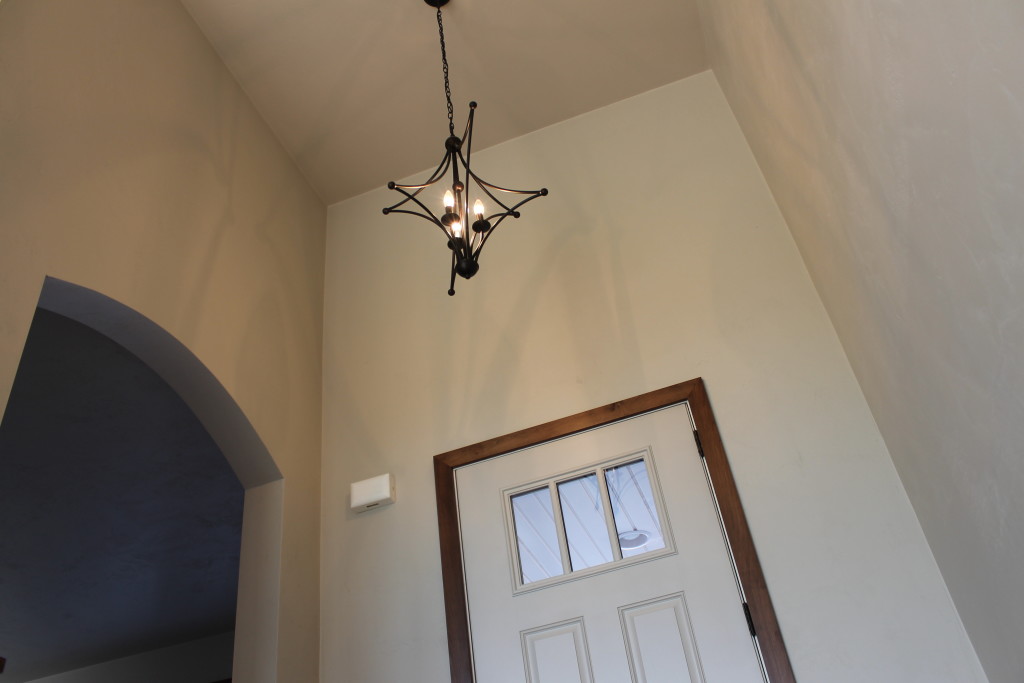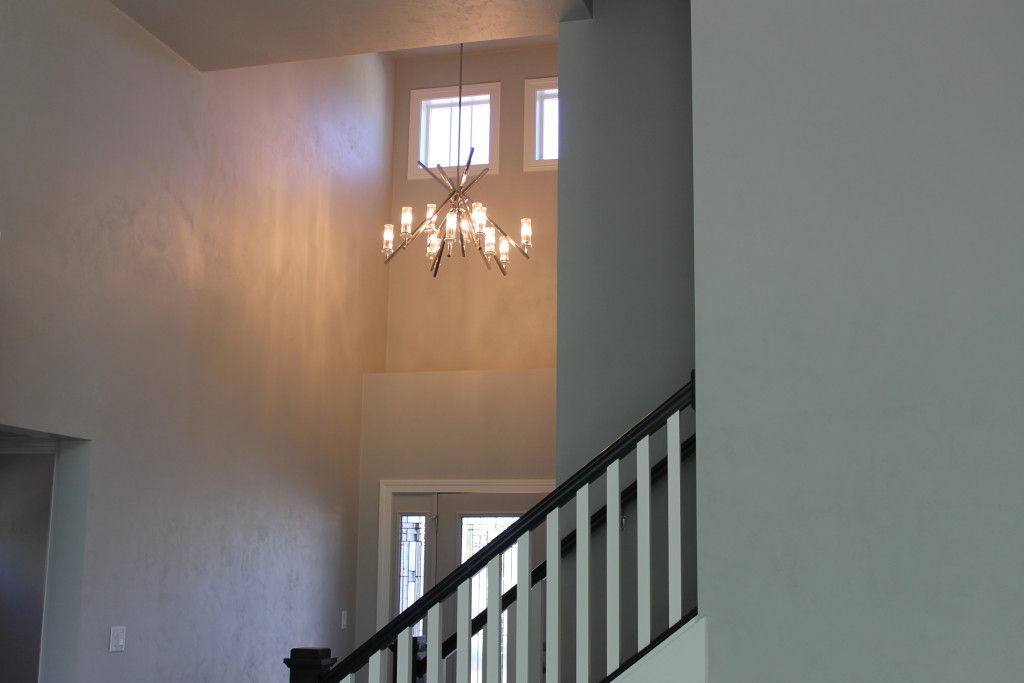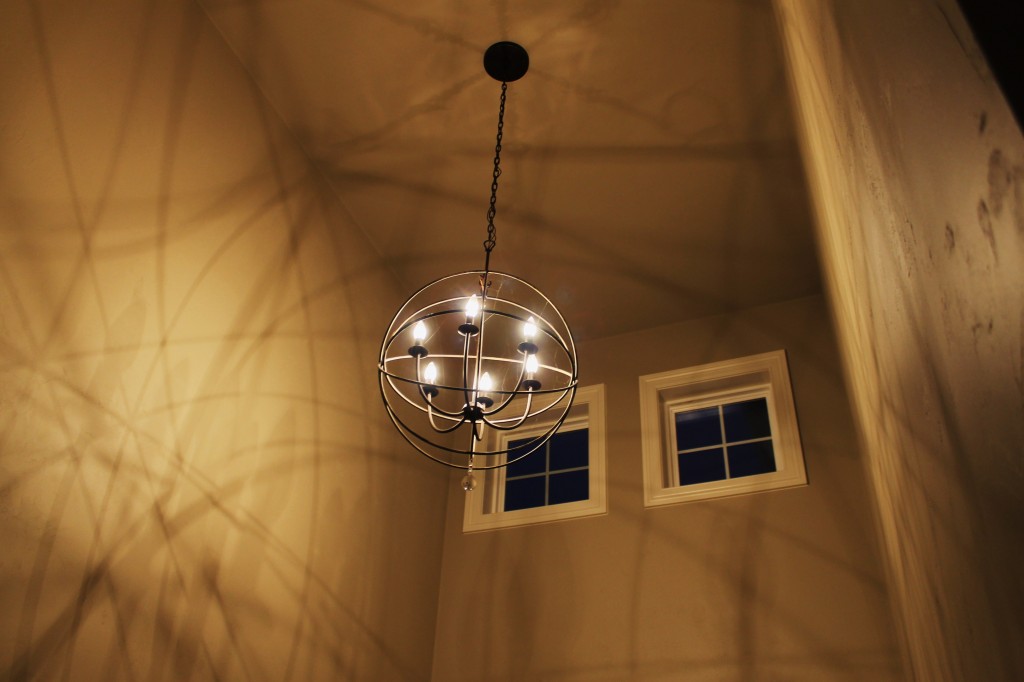 You Might Also Like: