How I saved the world's ugliest doors
I would like to start this post by saying I always thought I inherited some of the world's most ugly doors when I bought our house.  Almost every one was stained a different color, they were scratched and worn and contained holes from different knobs and locking mechanisms that had been switched out over time.  Some doors had even once been painted, then stained over the top of that paint in an effort to make them once again look like wood.  It was not cute.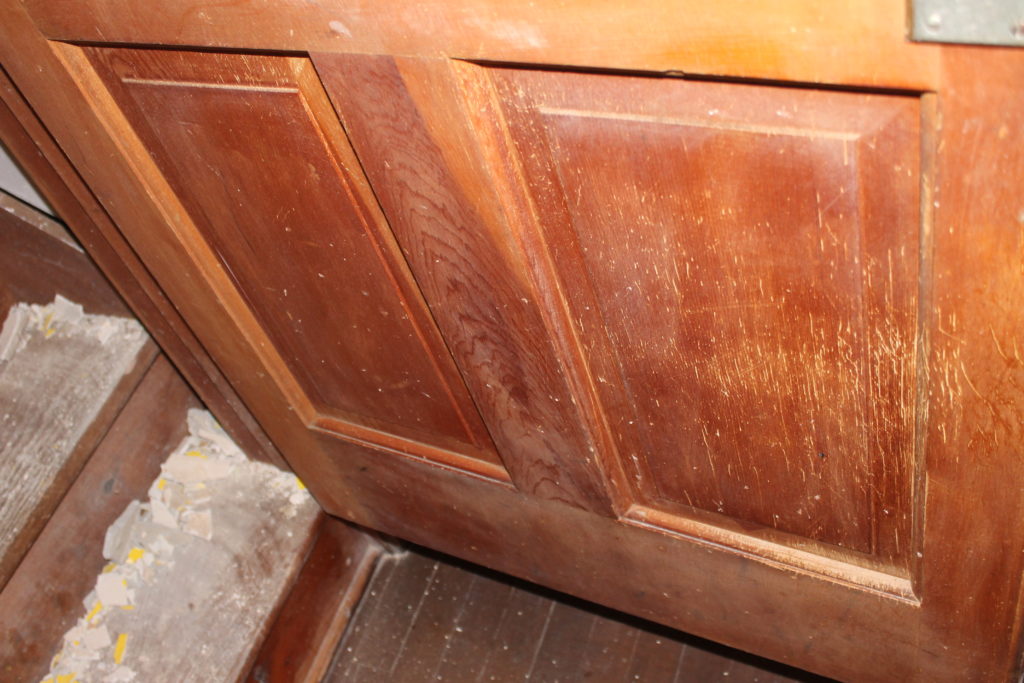 But as I eliminated doors while remodeling, the few remaining ones started to look less and less repulsive and more and more like projects with potential.  Of course I didn't want to remove them from their jams, strip or sand them…
And so I began my first ever experiment with the Minwax Polyshades stain for use over already stained and varnished doors.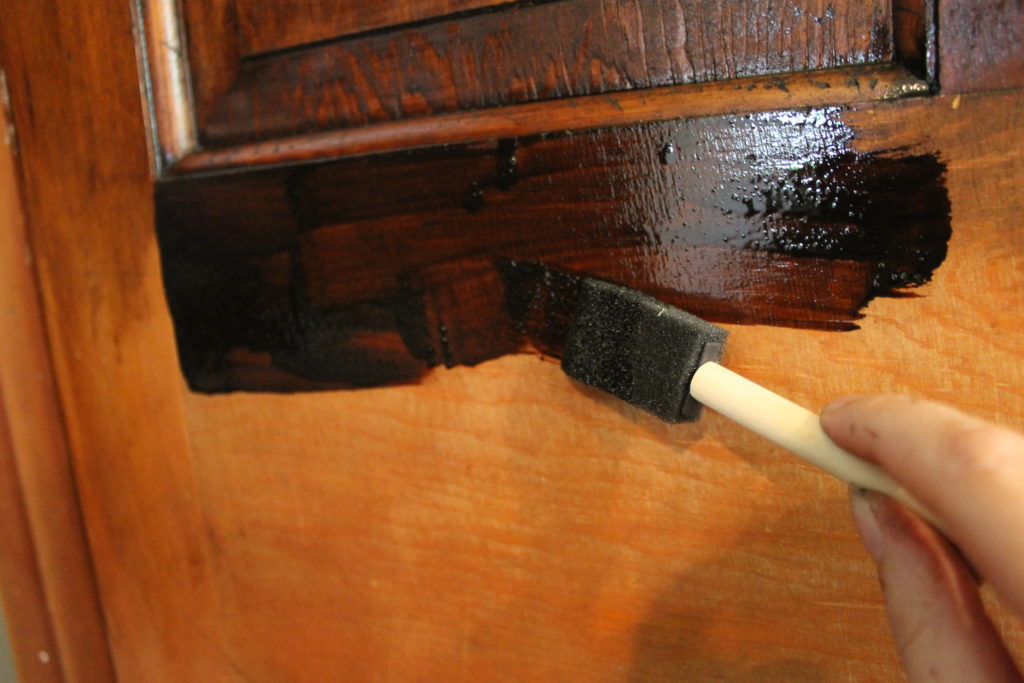 I had my doubts and held my breath- as there were moments during the staining process where I wondered if I had made an even bigger mess of my already mismatched doors.  But this is a product you have to see through from start to finish before you freak out.  I didn't get either of my doors to the perfect color I wanted, but I think they are a huge improvement!  Check it out for yourself!
Here's the door when I started staining.
Before: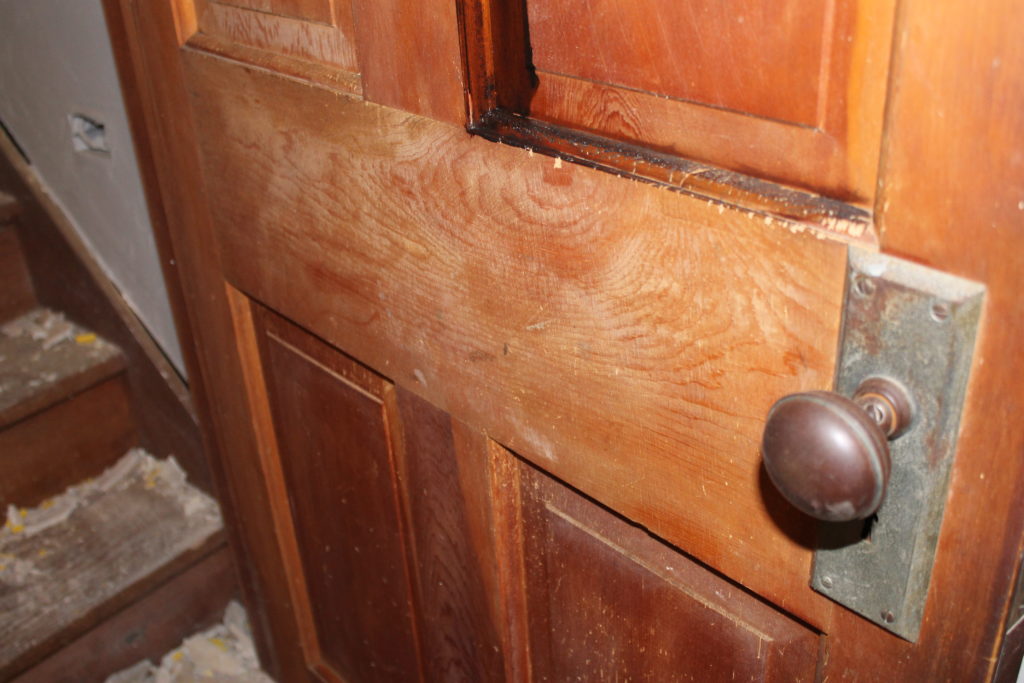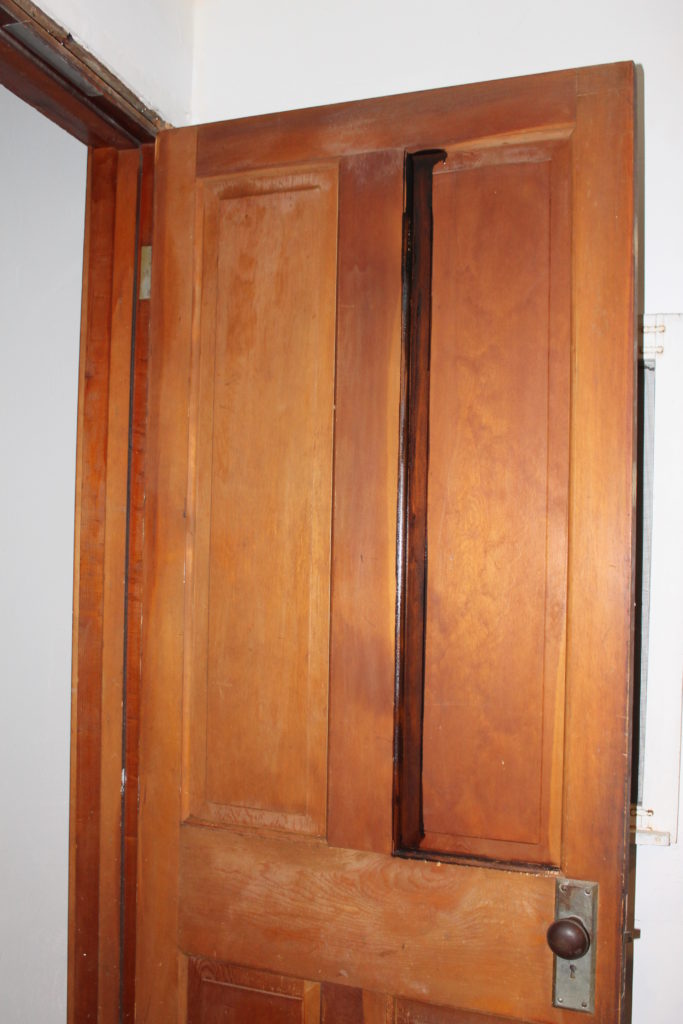 A little further along (aka the freak-out stage-what have I done???).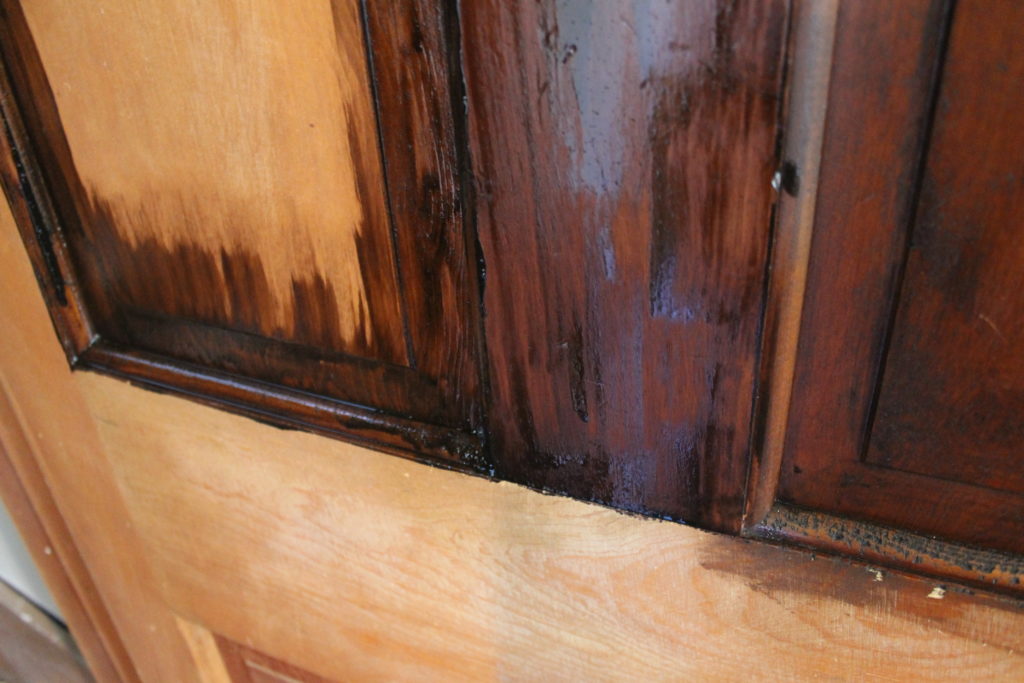 After: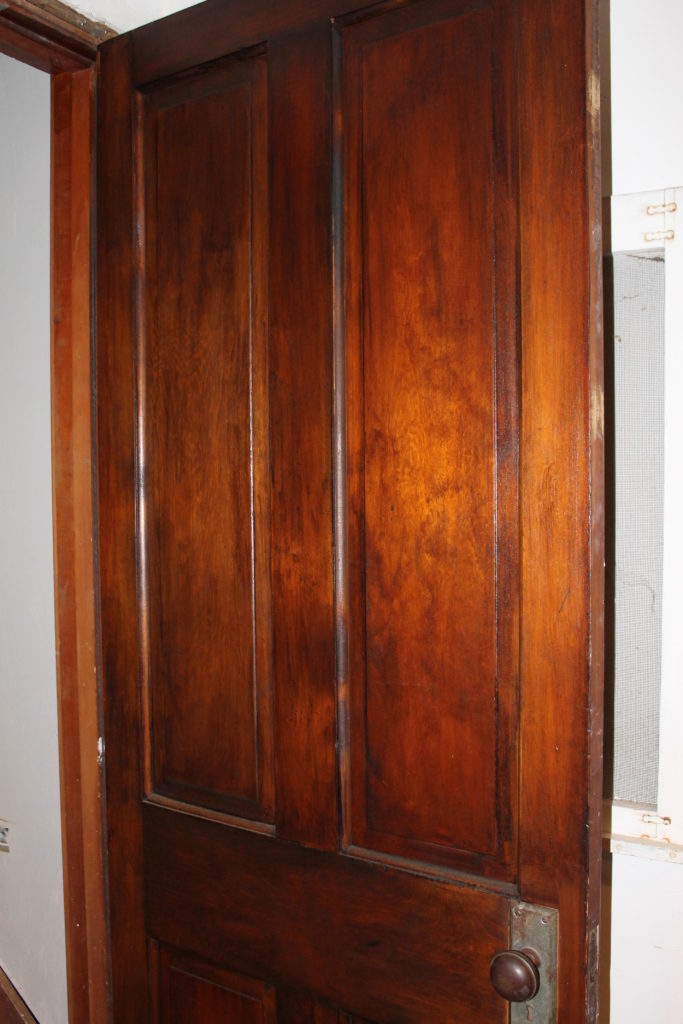 Yes- that was a stained and varnished door that was a faded golden and red color and now it is a rich mahogany shade with charm and depth.  I followed the directions on the stain can which were simple- lightly sand your door with a 150 grit sandpaper, wipe down dust and then apply!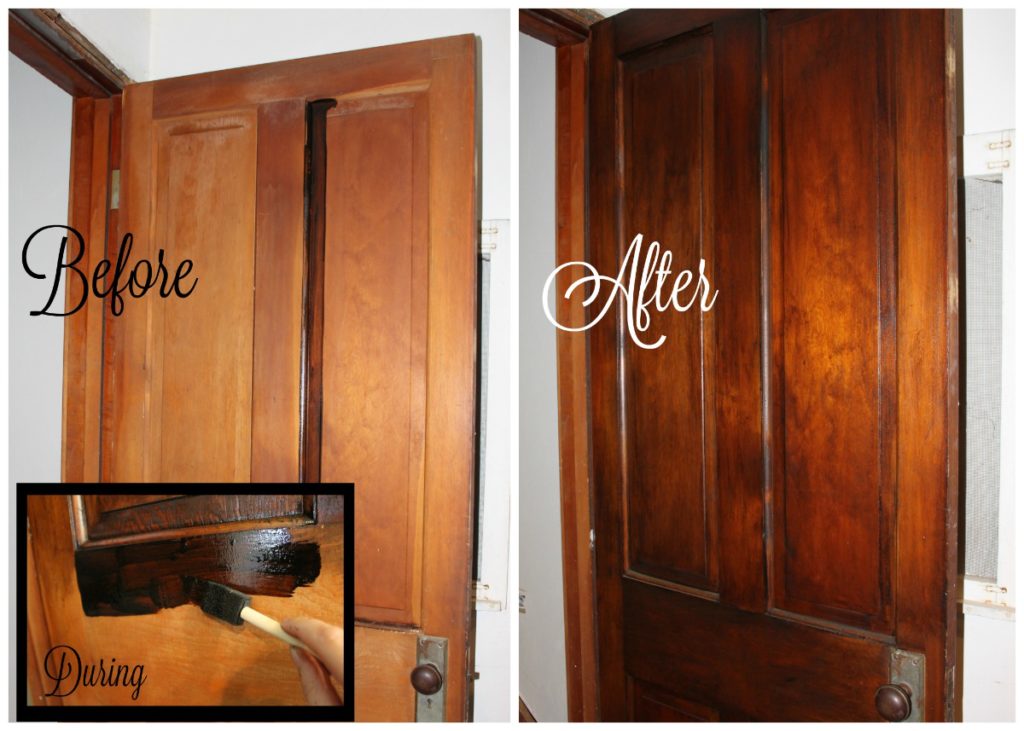 And a similar transformation on my laundry room door.
Before: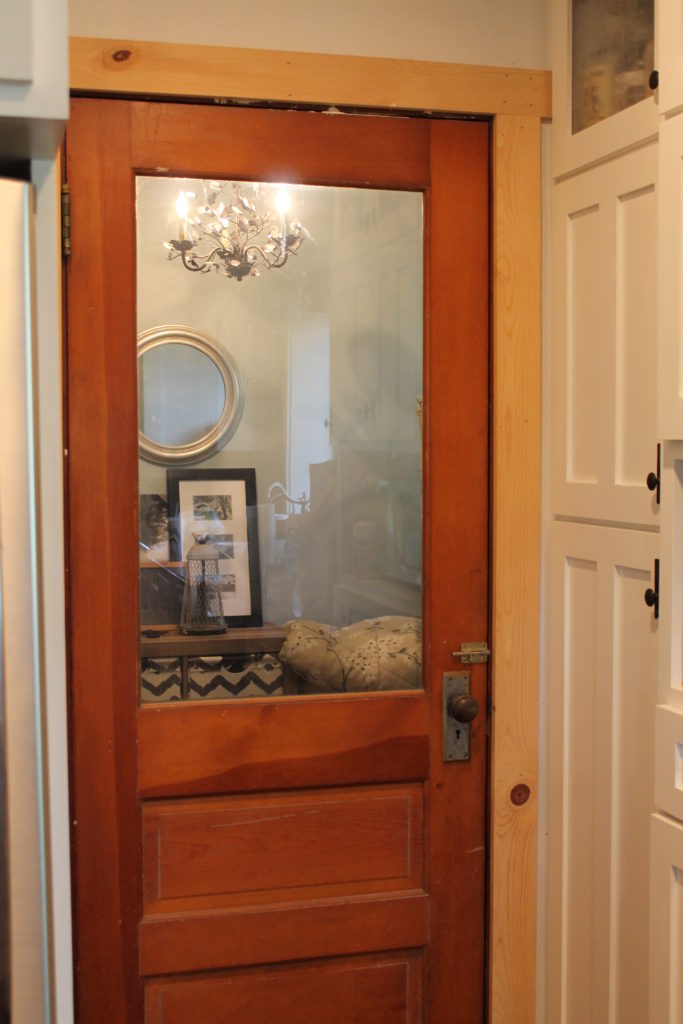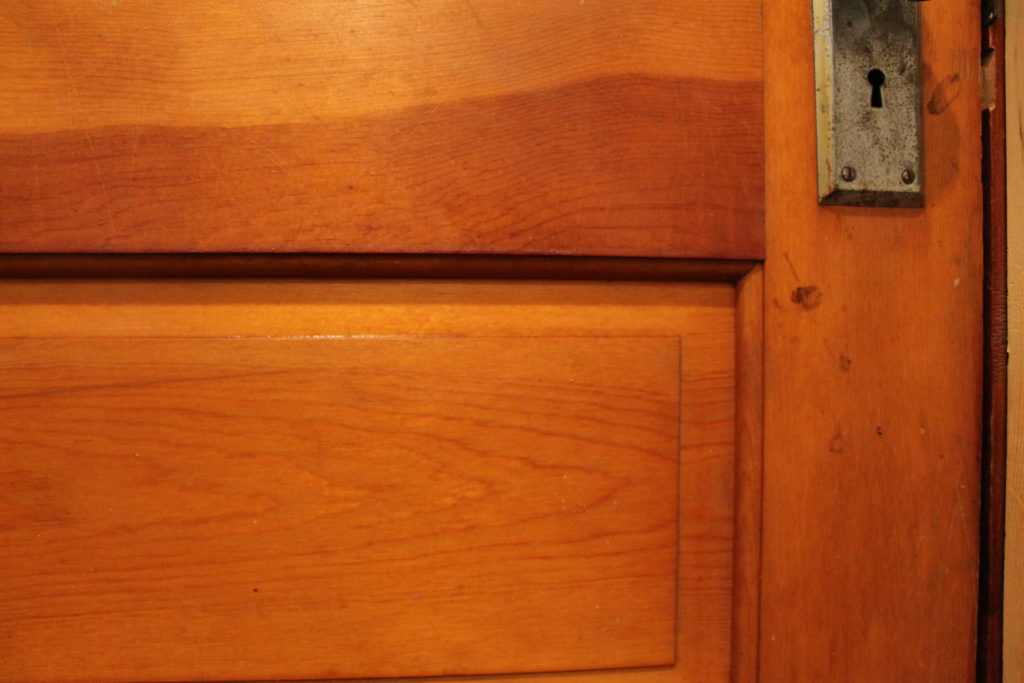 During: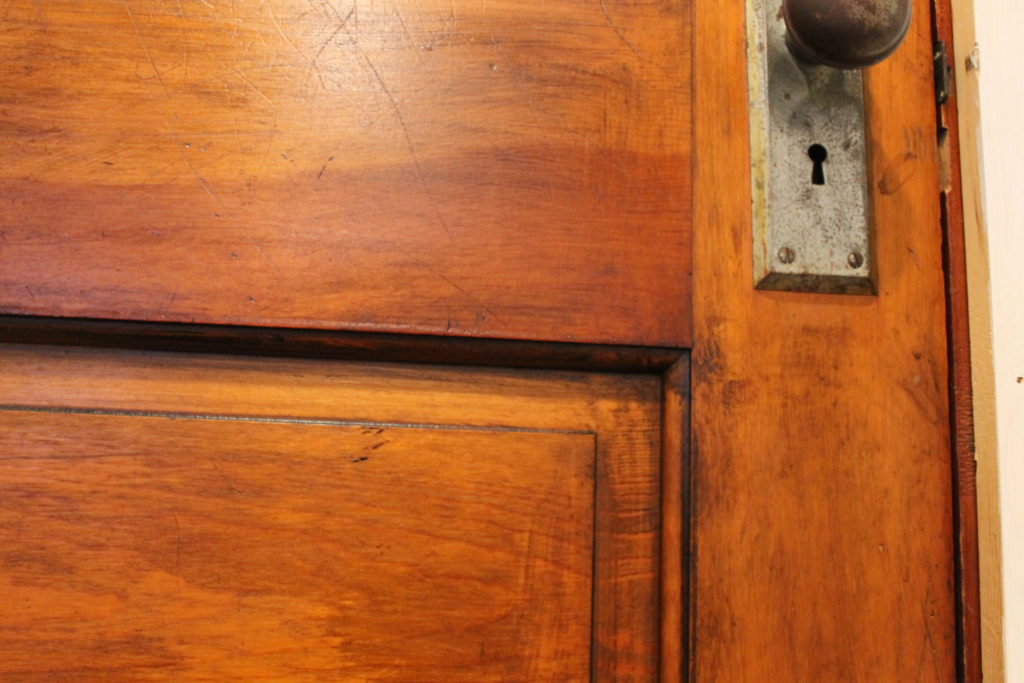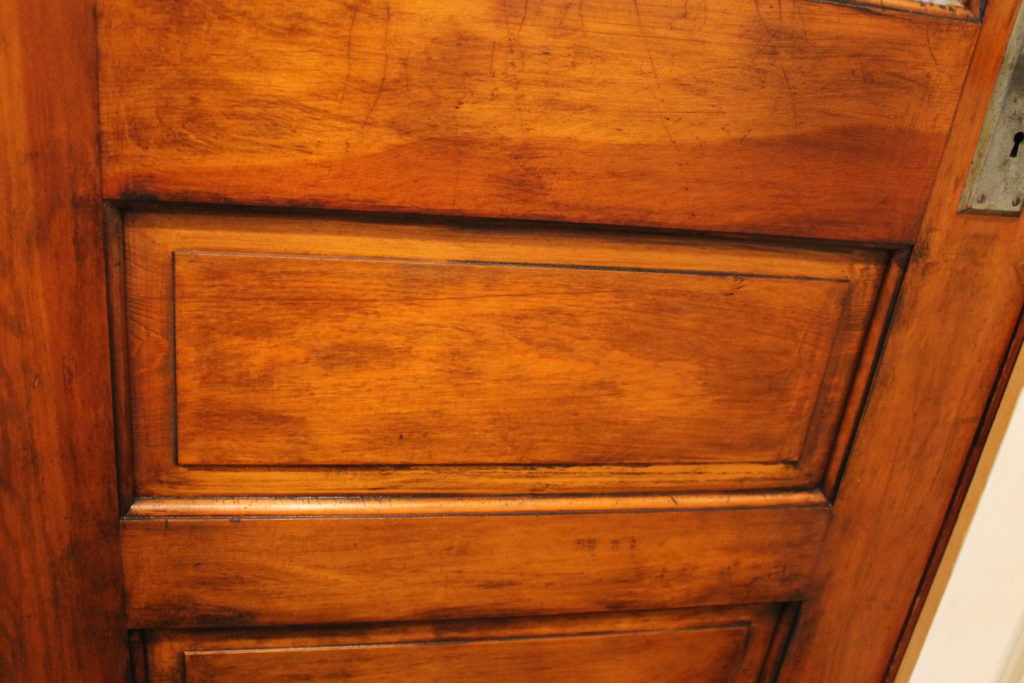 I am still painting the trim on this doorway so stay tuned for the full AFTER image and a look at what I did with the worst of the world's ugliest doors: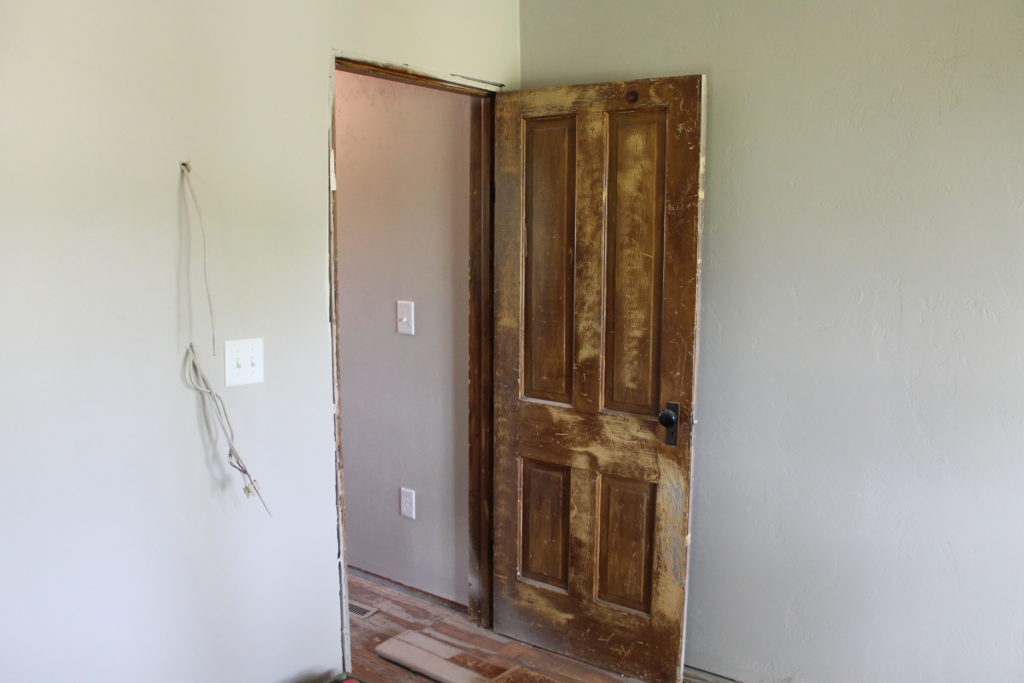 Coming Soon!
More to come from my very own-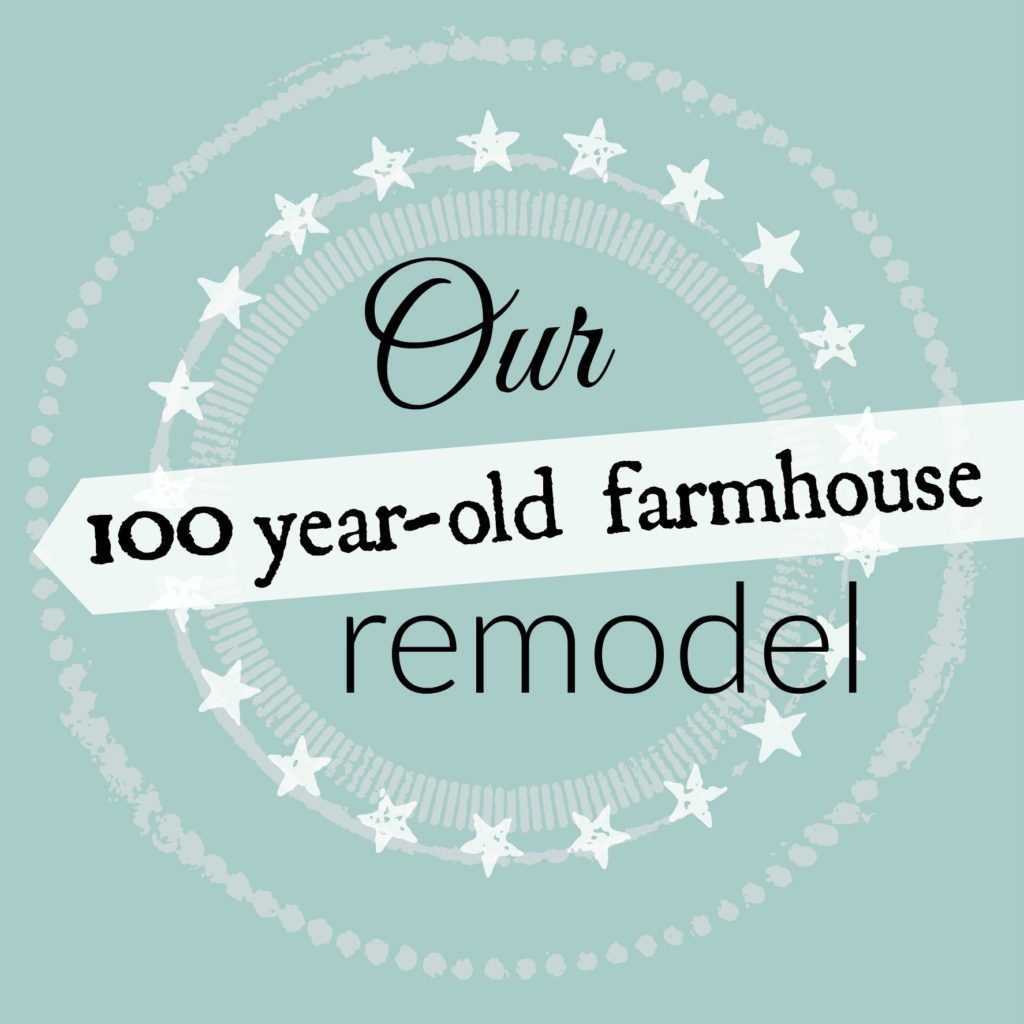 You Might Also Like: