If you love Hostas as much as I do…
This past weekend marked the annual Garden Festival at the Green Bay Botanical Garden.  If you have never been to this local horticultural gem- you should check it out during some of their special free nights going on this summer.  I have been touring the gardens since before I was a student in the Landscape program at NWTC, which shares the grounds with the Garden.  Every year they get bigger and better.  Last summer I took notice to their shade garden with creek bed and rustic stone building frames.  It was the perfect place to see the mature versions of many varieties of hostas!  If you love hostas as much as I do- you need to swing over there- here's a peek!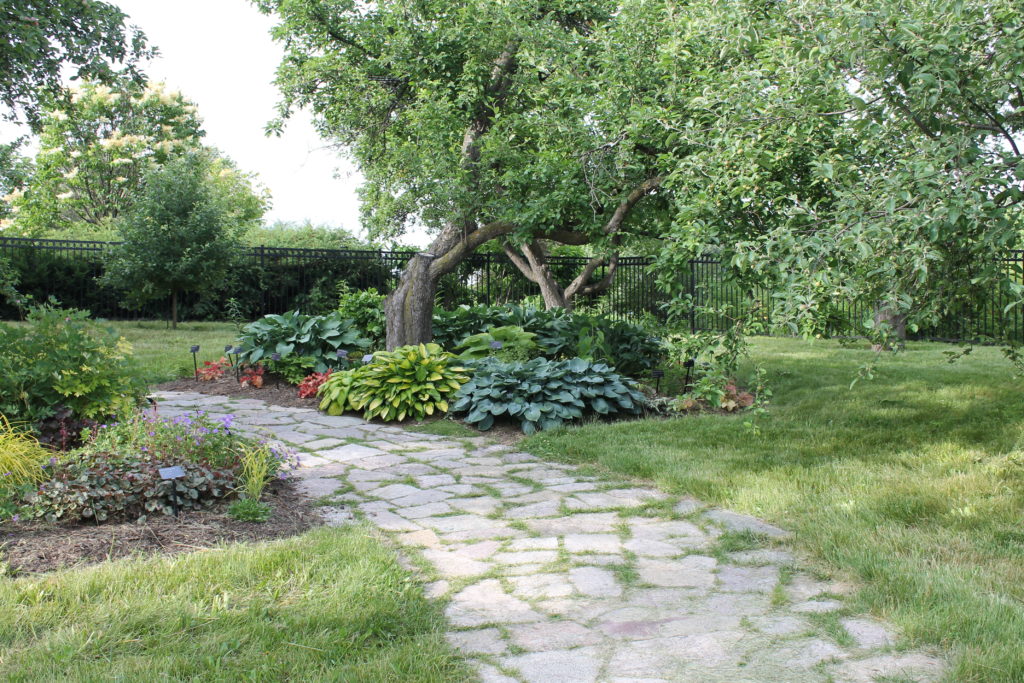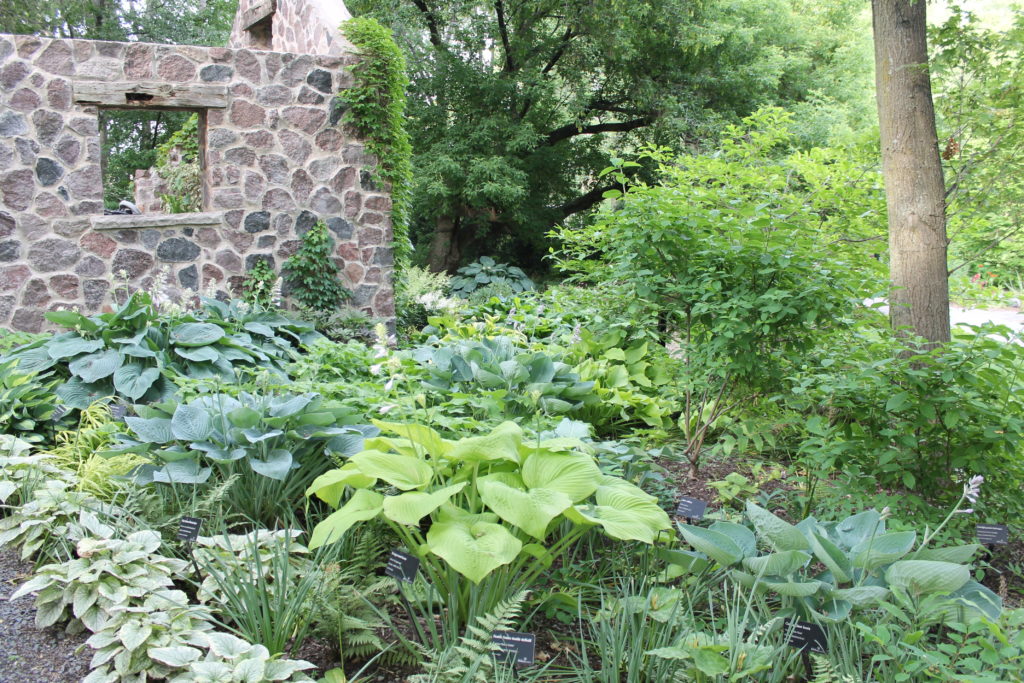 There are several different varieties of plants that are not hostas showcased in this picture. The path is bordered by a variety of variegated brunnera.  This small leafed plant that blooms with purple flowers in early spring is not a hosta.  Varieties with silvery blue foliage like the photo include Jack Frost and Looking Glass.  Also pictured are Japanese painted ferns springing up in between what appears to be the foliage of already spent daffodils.  Shapely background shrubs and small trees great for shade include varieties of dogwood like Pagoda.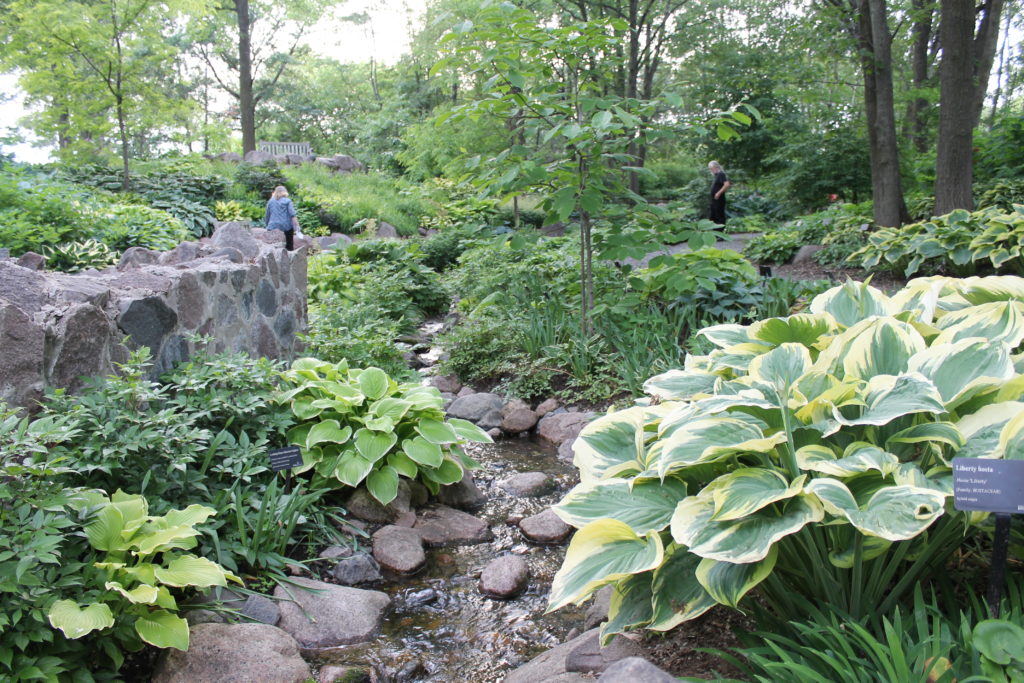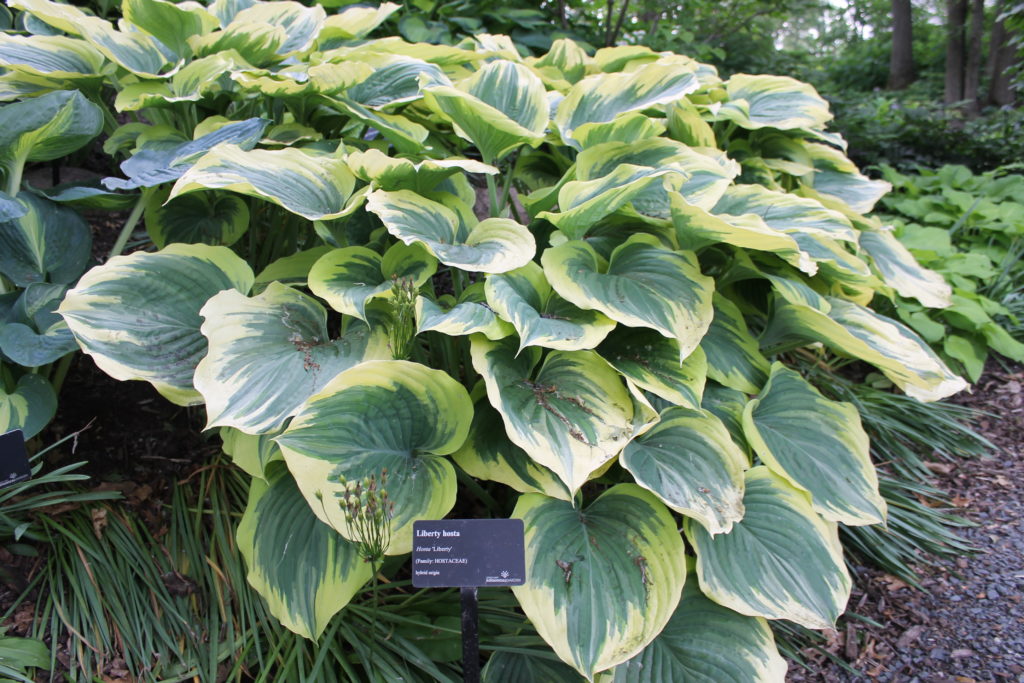 My favorite hostas from these photos include the Liberty Hostas seen here with its heart shaped leaves and creamy border.  Also a favorite are the giant Francis Williams leaves and the more lime green variety Stainglass.  But I could never name them all- lucky for you the gardens have them all labeled, so simply take note of your favorite combos, write down the names and then go shopping!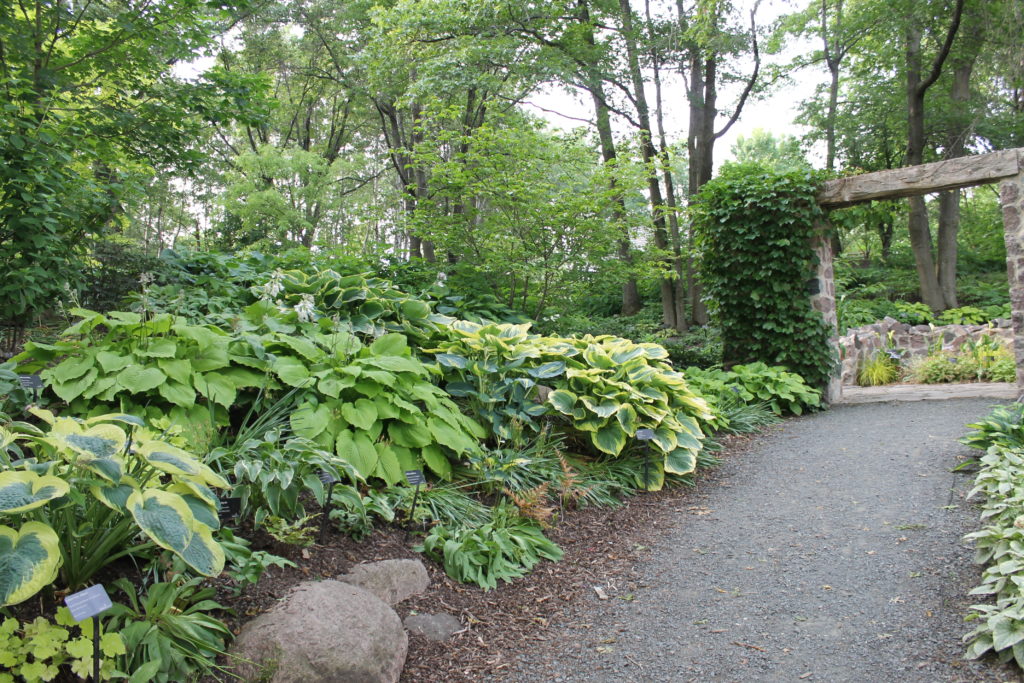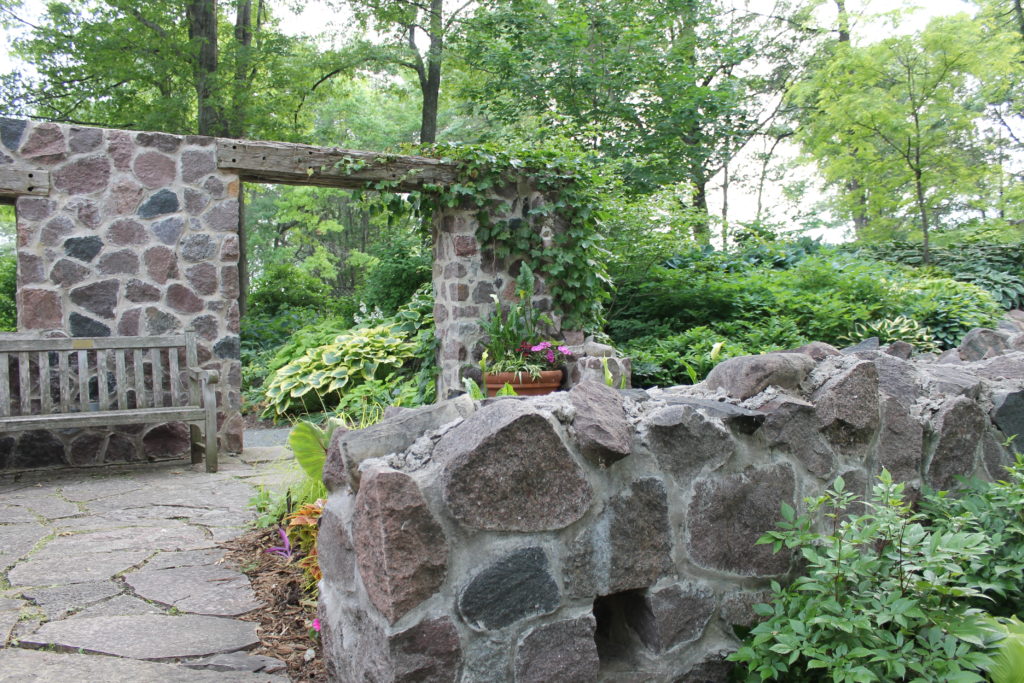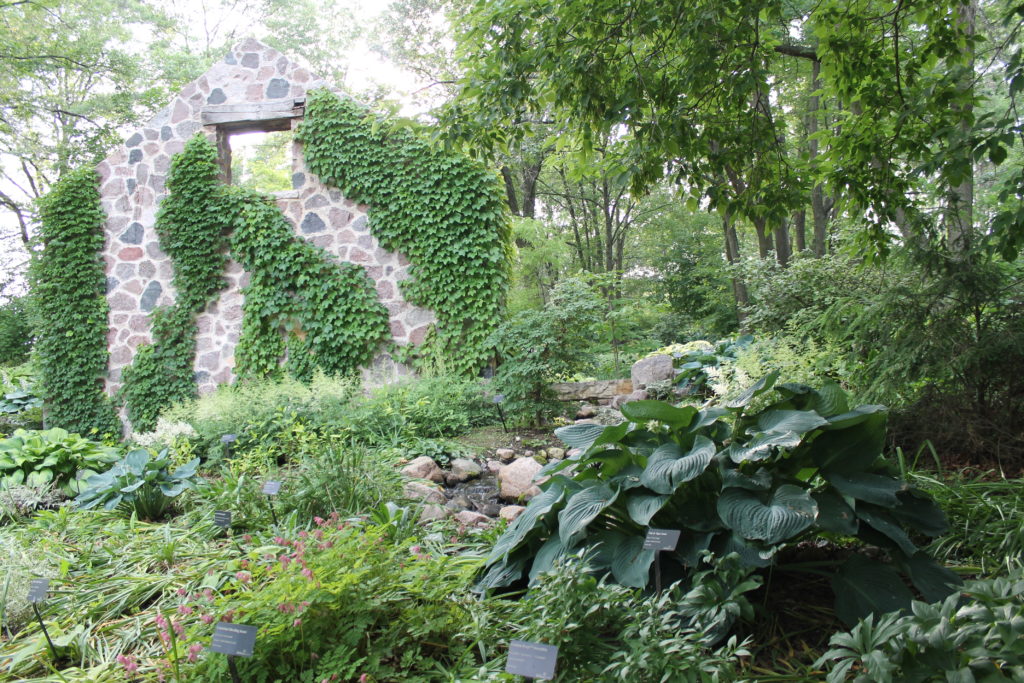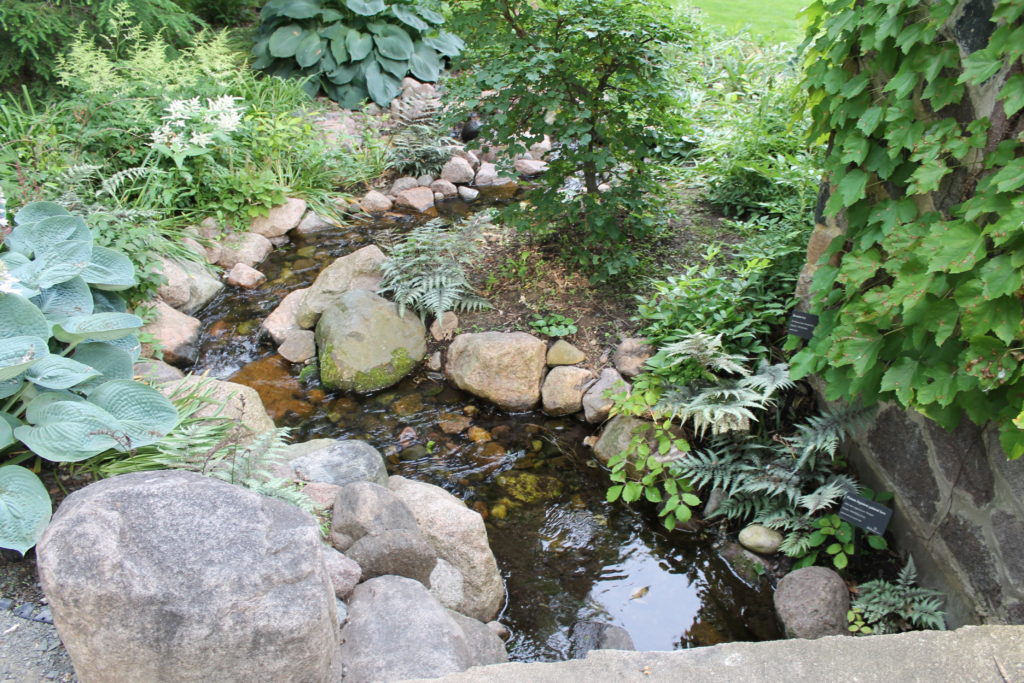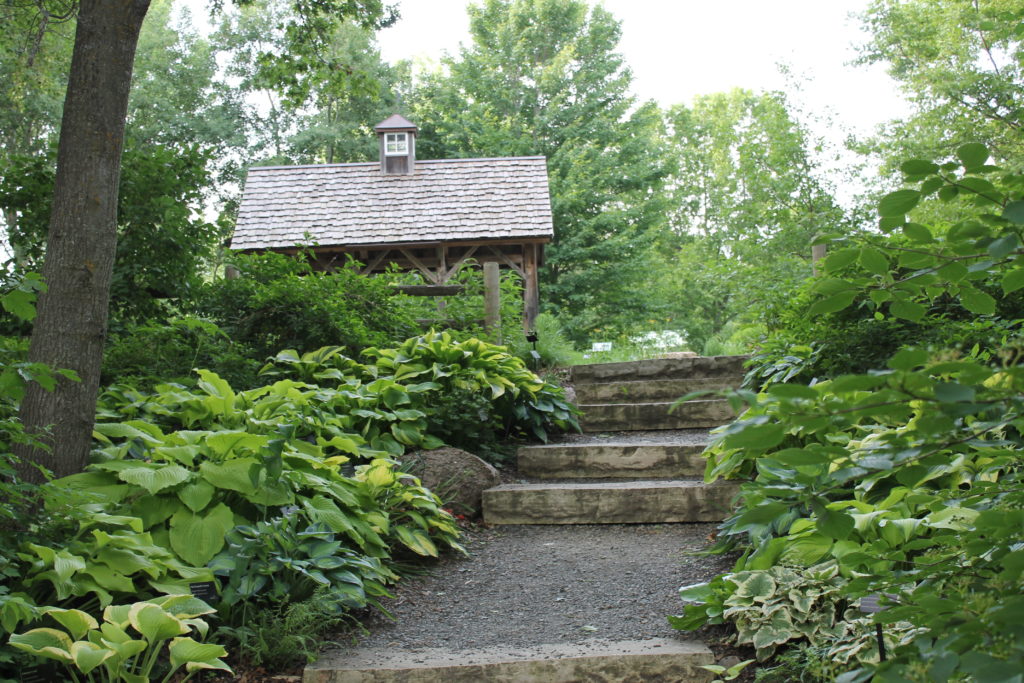 Of course it's not all deep shades of green and hosta leaves at the Green Bay Botanical Gardens…there are plenty of brilliant sun gardens with seasonal flowers blooming in whatever month you make it there!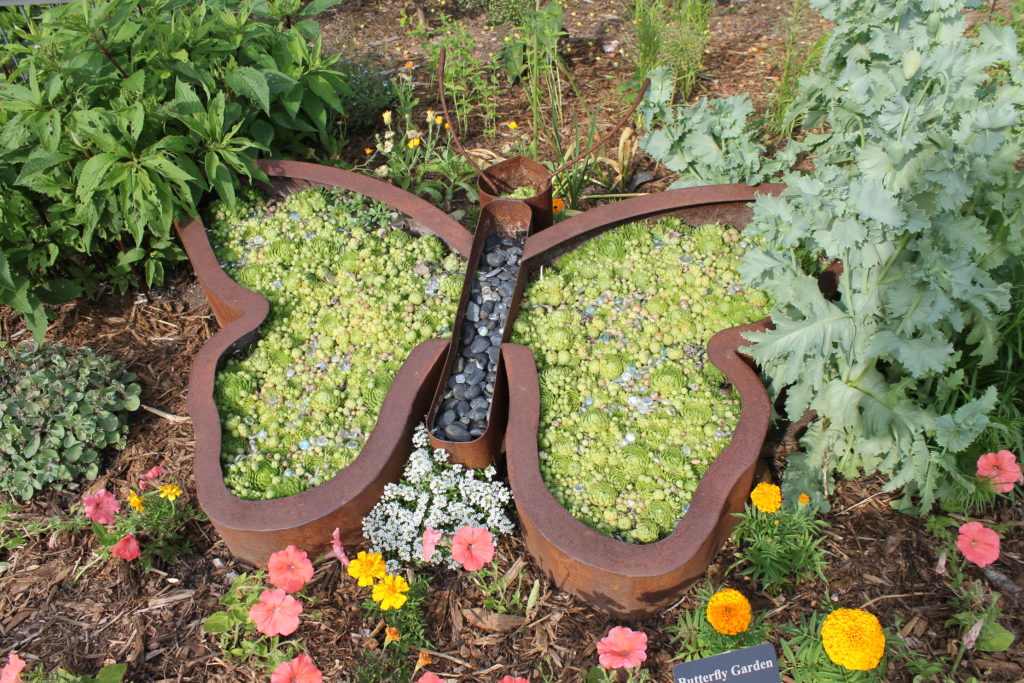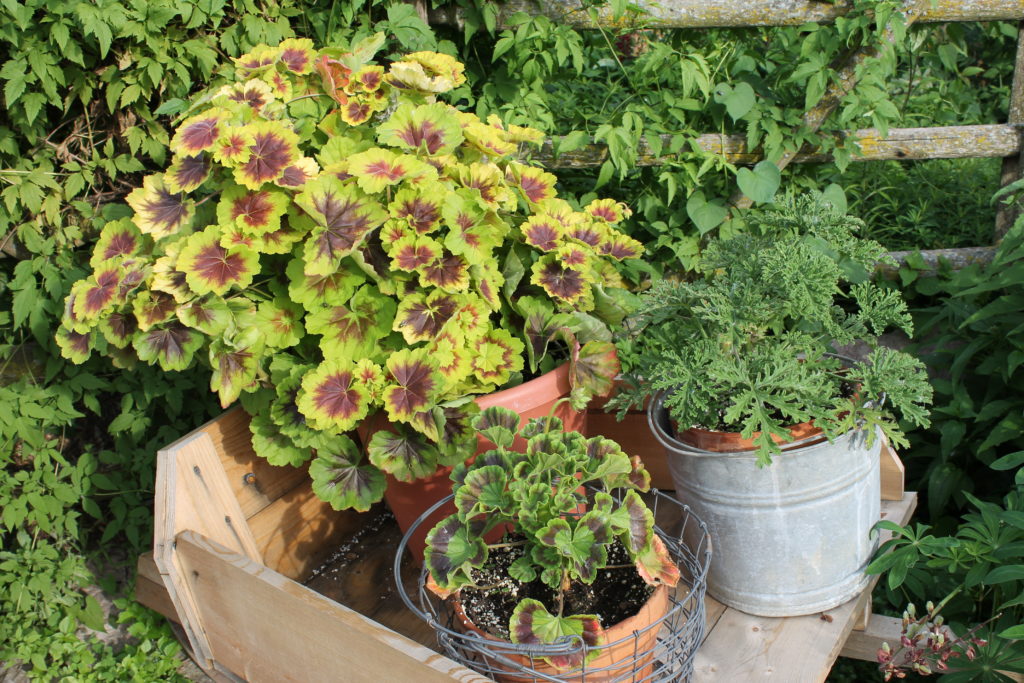 For an ever-changing beautiful walk through some of the most well-kept meticulous landscaping, be sure to check out the schedule of events this summer at the Green Bay Botanical Gardens and take your own tour!
You Might Also Like