Sometimes it is hard to imagine your new home when you are only looking at a floor plan on a piece of paper.  This is the case with a current couple I have been blessed to meet and have been working on a design for!  In looking at the last sketch I put together for a 1650-1700 sq ft split bedroom ranch for them, I thought of a few interior photos of other homes with similar features that might help them to better imagine the layout.  Feel free to take the tour with us!
As you walk into the house from the foyer you will look up to see a cathedral ceiling-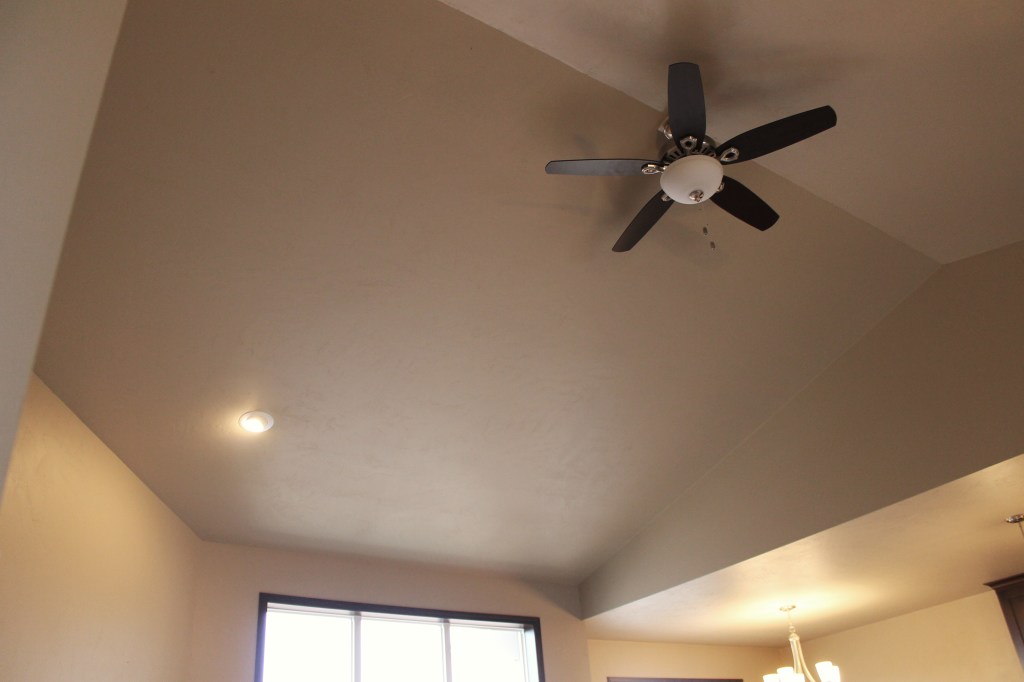 Corner fireplace and tall windows-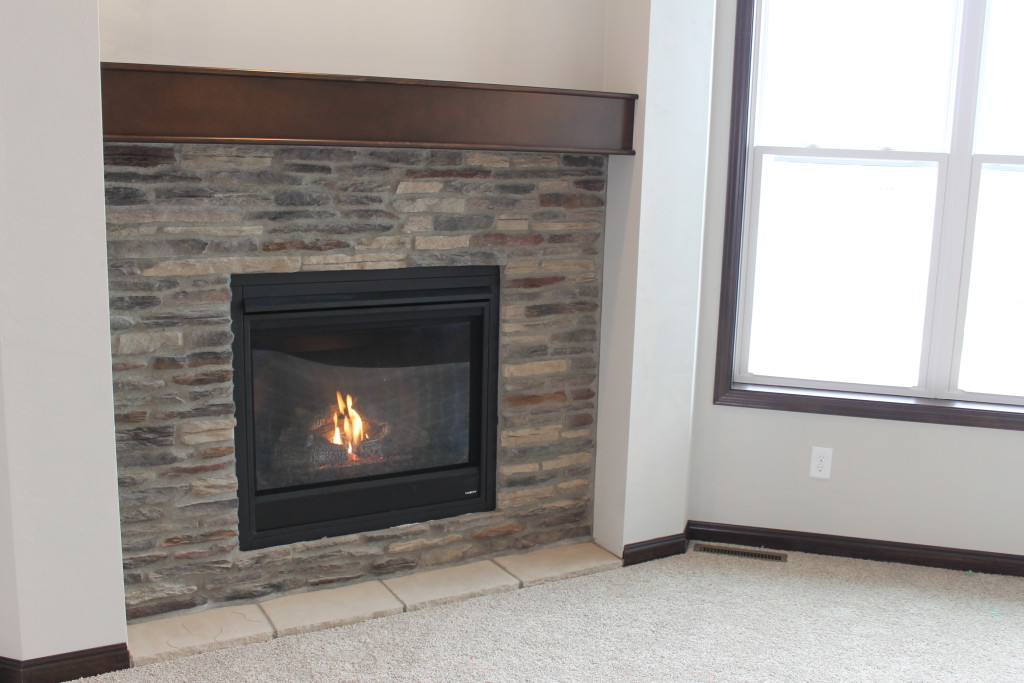 With more of a barn board mantle-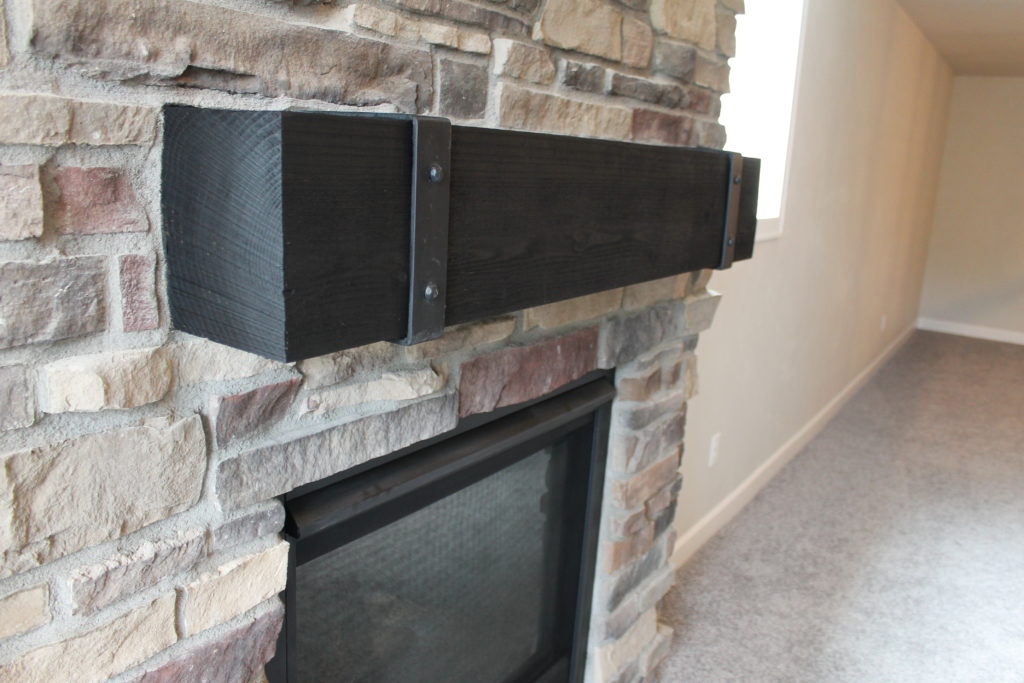 And a partial open railing to the lower level about 4 feet long-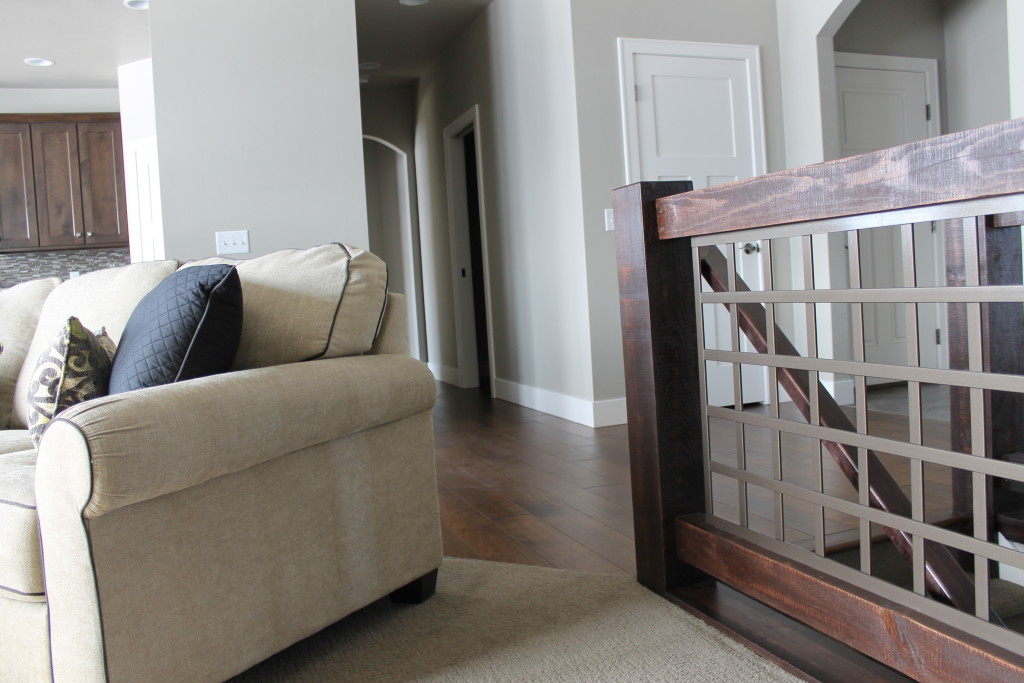 The kitchen would lay out similar to this only with an appliance hood and microwave in a cabinet to the right or left of the fridge-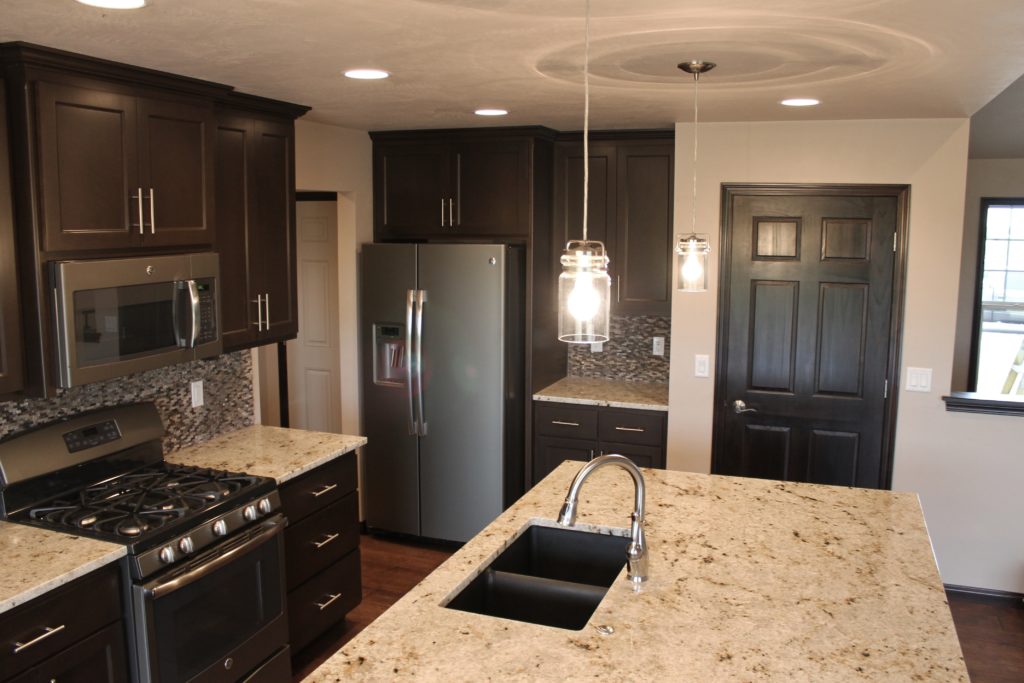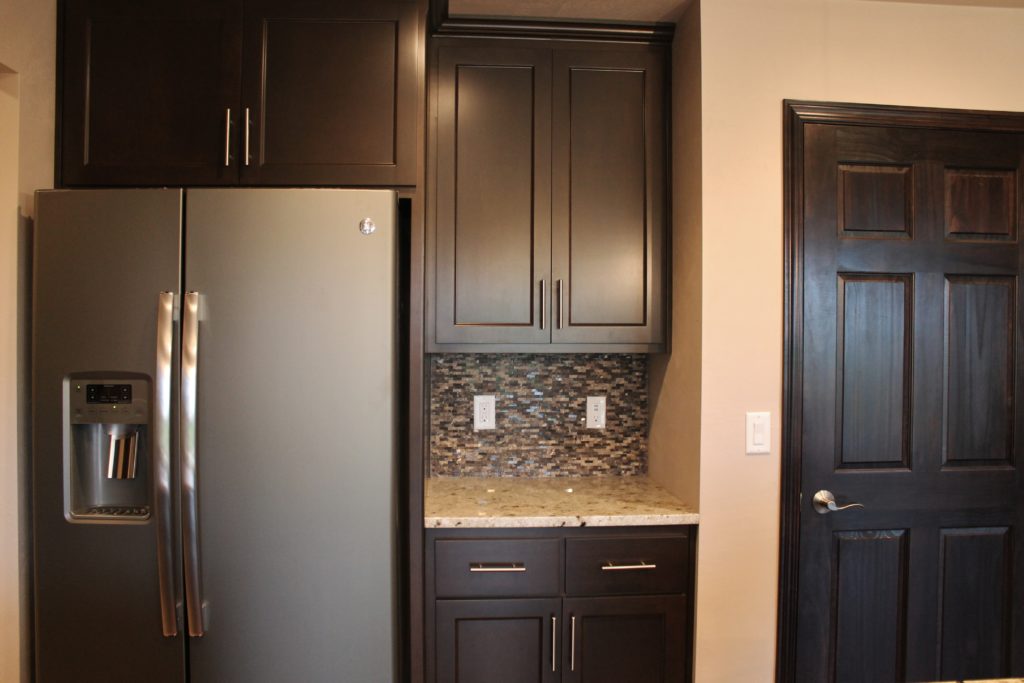 The pantry would be a slightly more angled corner design like in this picture from a previous post about solving all your storage issues with the perfect plan-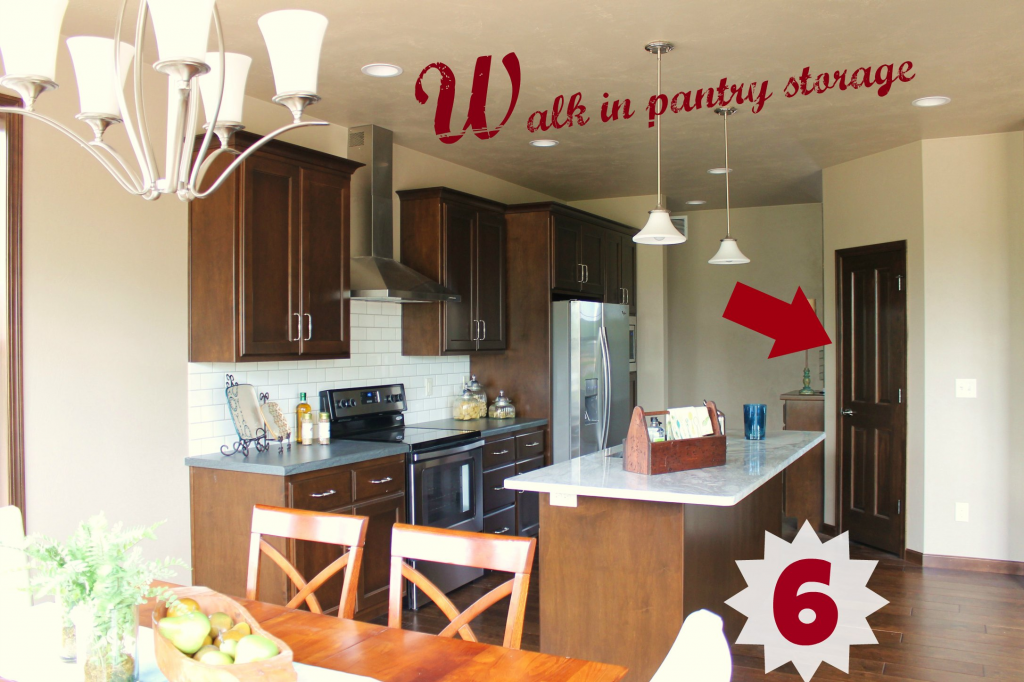 And the breakfast nook off the kitchen would be bumped out slightly, similar to this picture only the three wide window would be the patio door and the door in this picture would be a single window-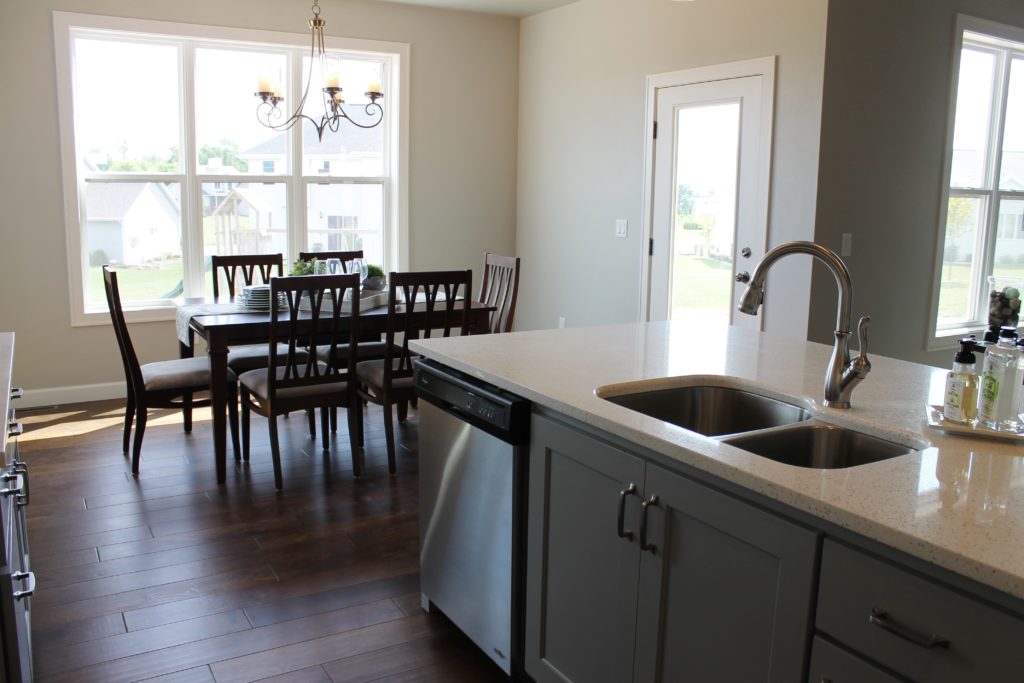 And finally, in the Master suite, the vanity would have double sinks with a linen down the middle-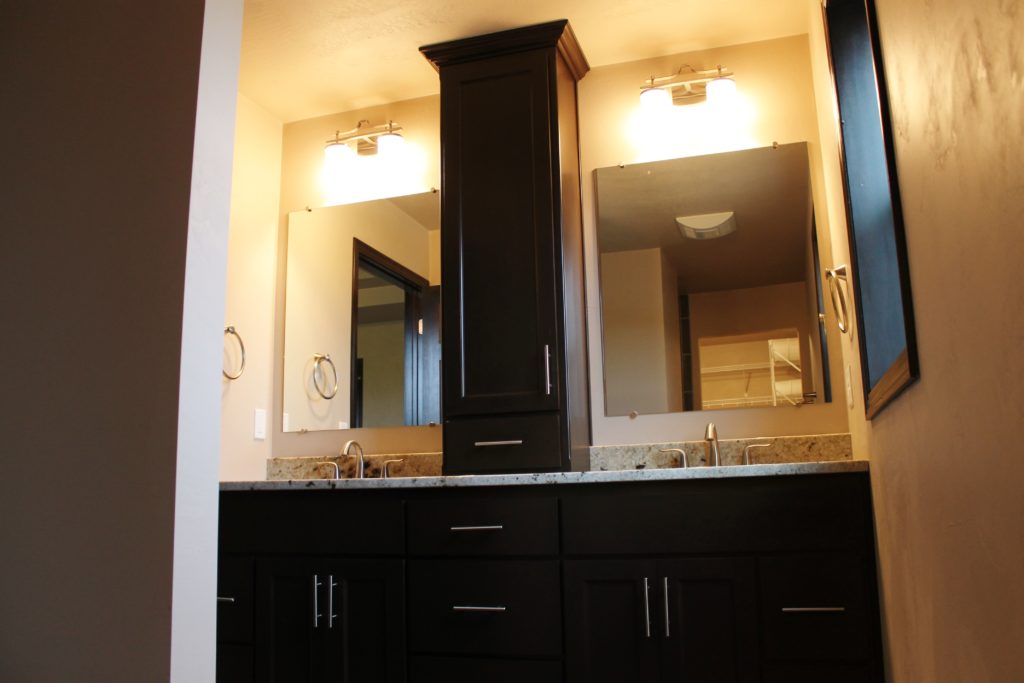 Did you enjoy some of the features of this design?  Every home we build gets a custom touch, even those plans we have built before.  The most important part is finding those amenities and features that really work for you and incorporating them into your plan.  Start designing your dream home today!