How to solve all your storage issues with this MDH Home Design!
One of the Midwest Design Homes floor plan favorites is built and for sale in two locations!  This 2051 square foot split-design ranch has 3 bedrooms and 2.5 baths.  But if you ask me my FAVORITE thing about this design, I will tell you its the STORAGE!!!  Like, dreamy, room-for-everything-and-more storage!
Here are 10 ways this Split-Ranch plan with Office will solve all your storage needs!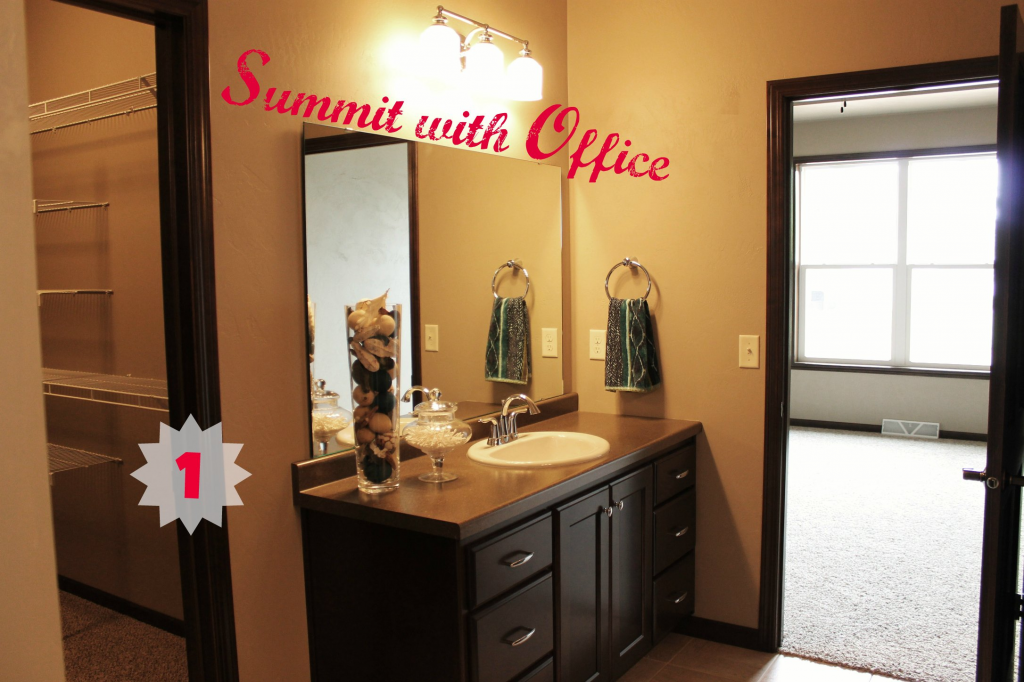 #1  Master suite with double vanities (count those drawers!) and a huge walk-in closet!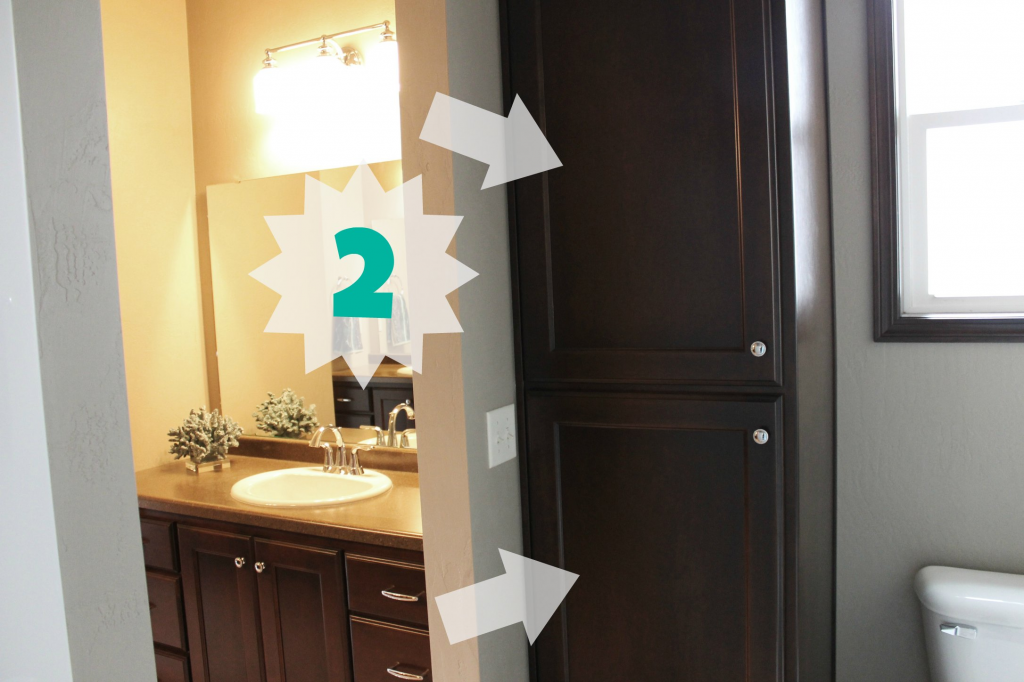 #2  Linen cabinets!
Still in the Master bath, this is a linen cabinet that goes all the way from the floor to almost the ceiling!  Oh yes!  This is tucked away in an area with the toilet and shower that is separated from the vanity area by an arched opening.  The perfect spot for all your towels and then some!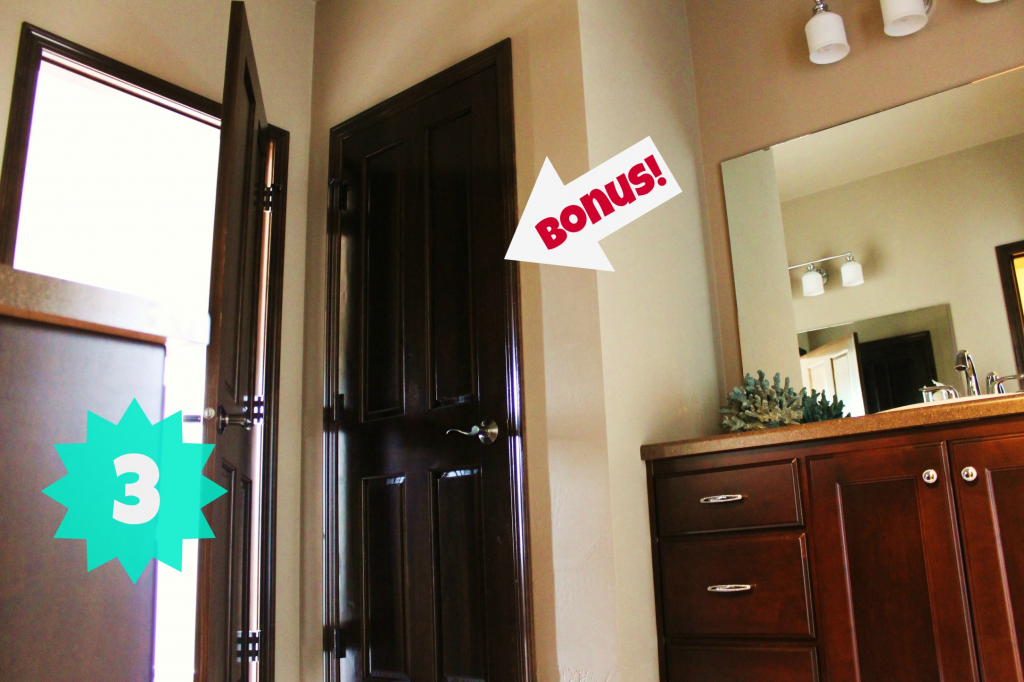 #3  Bonus Closet
Whaat!?!  Another closet in the Master bath!?!  It's true, it's all true!  Open this door and there are multiple wire shelves in there for anything you can't fit in your Walk-in Closet, twelve drawers or floor-to-almost-ceiling linen!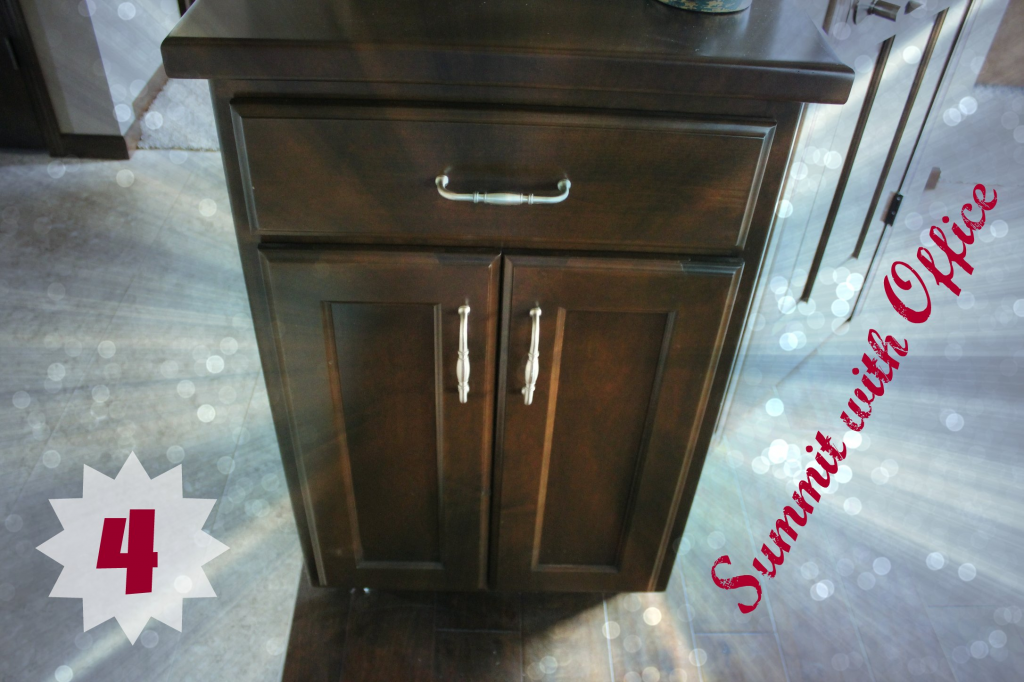 #4  The Message Center off the kitchen!
What is a message center? It is a drop zone for all those things you walk in the door with that you don't know where to put when your hands are full.  Keys, mail, cell phone, ect.  This 36″ high cabinet has a drawer, two doors and an outlet on top for cell phone charging!  Brillant!  Plus, there is room on the wall above for a tackboard to house coupons and calendars and anything else to better organize your life!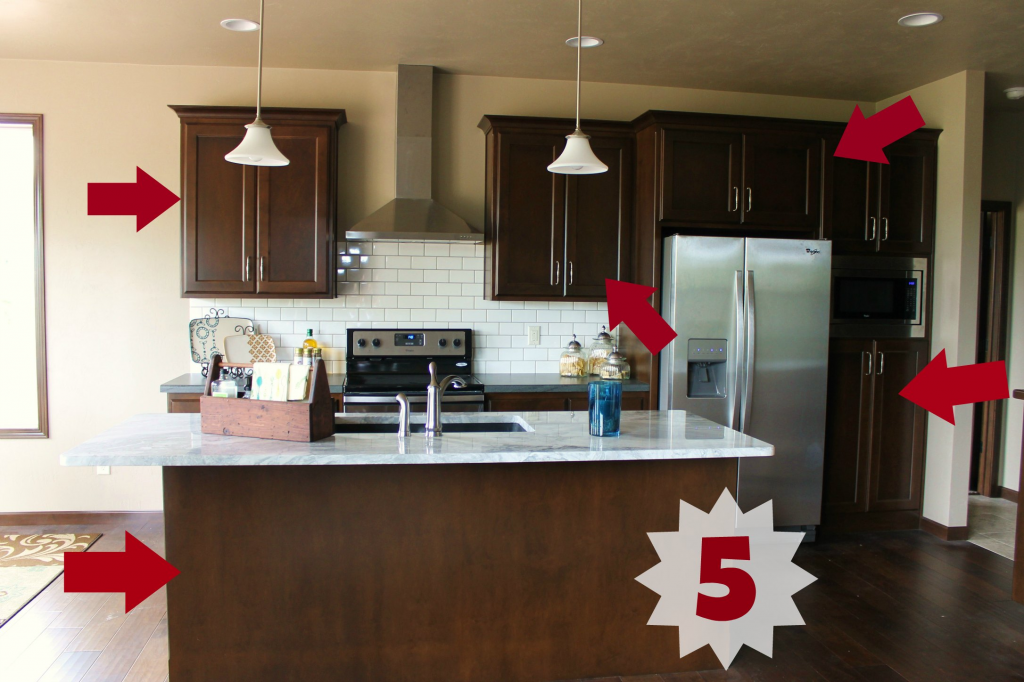 #5  All the kitchen storage!
For an open-concept, galley-style kitchen, this plan has some great storage!  With symetrical uppers (and lowers) on either side of the stove you should be able to easily stow all your dishes and glassware.  The built-in microwave to the right of the fridge also provides additional storage above and below while allowing this kitchen to keep the clean and modern design of the range hood.  Plus there is even more storage in the island!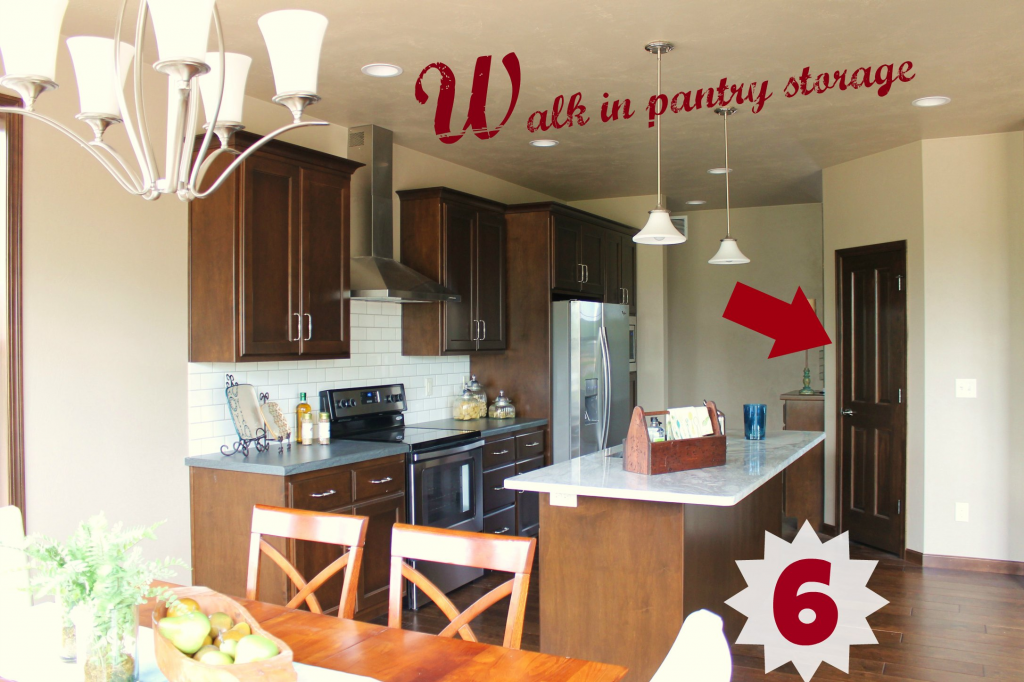 #6  Pantry
Oh yeah- and in addition to all that- a walk-in corner pantry!  With enough room for all your small appliances, boxes of cereal, canned goods and room to tuck away bulk paper toweling and those 35oz barrels of cheese balls you can't seem to resist at Costco.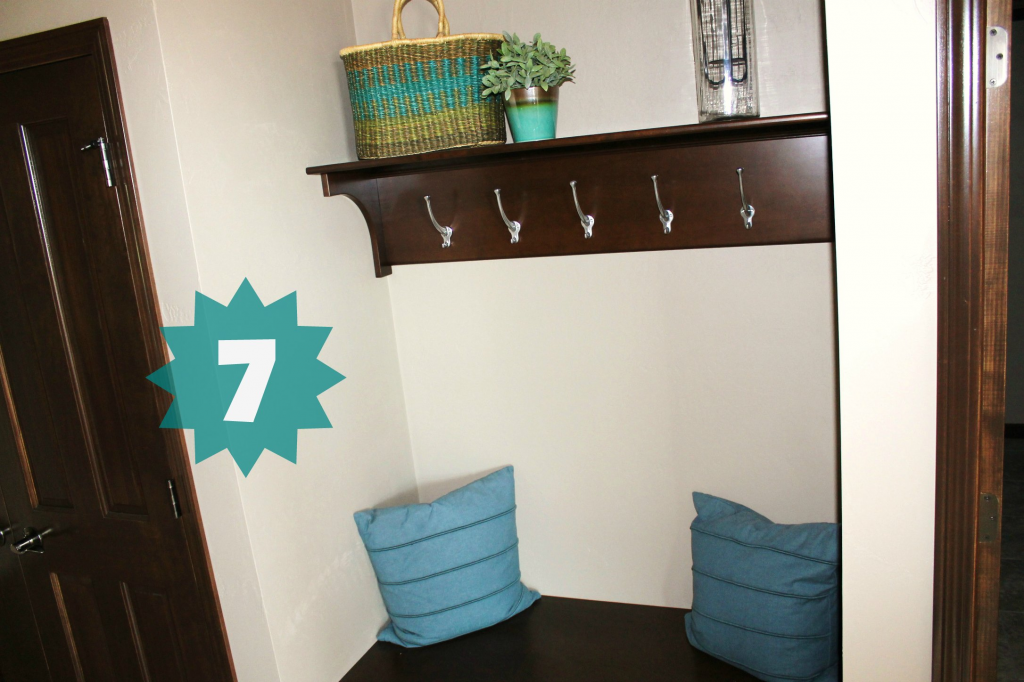 #7  The Back Entry Bench and Hooks!
Who couldn't use a little extra hanging area and spot to change your shoes.  And if you are thinking- yeah right, I have too many coats, hats and shoes for this cute bench, you are going to love #8!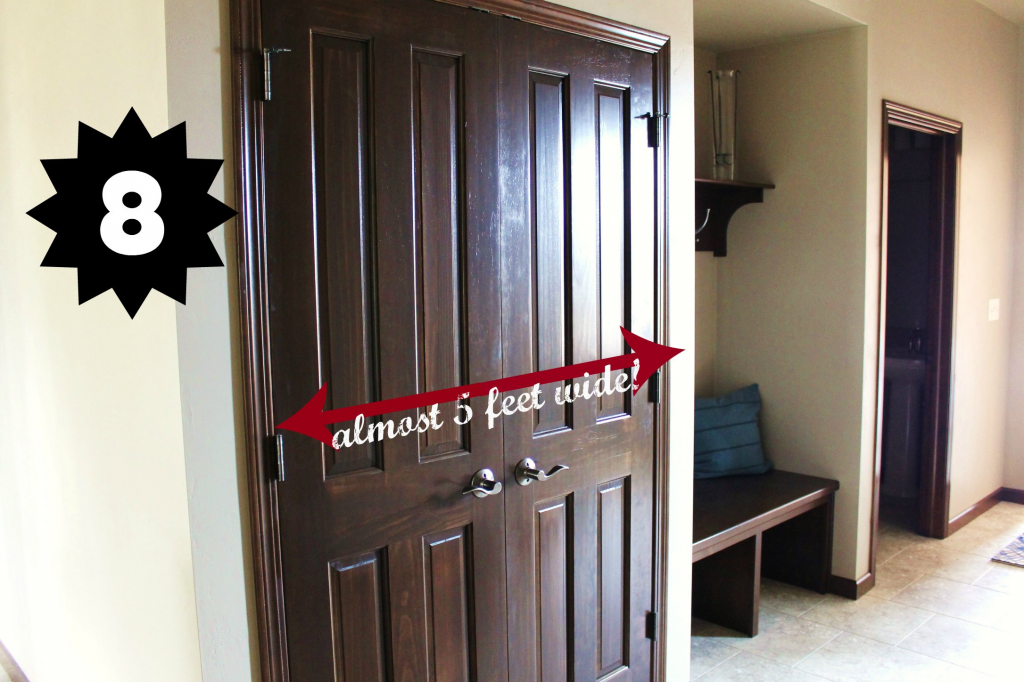 #8  The double door coat closet next to the bench and hooks!
'Nuff said!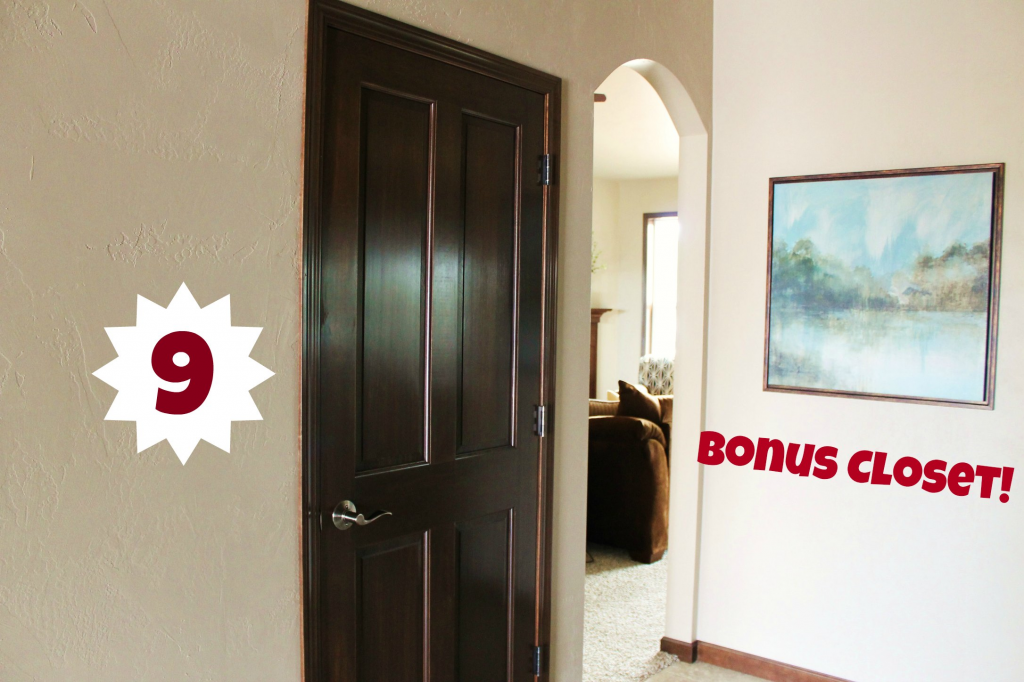 #9  An additional storage closet
MDH doesn't make waste of any space that could be storage.  This closet is on the backside of the staircase to the lower level!  An ideal way to make use of this area while still maintaining the open concept feel of the stairs on the living room side.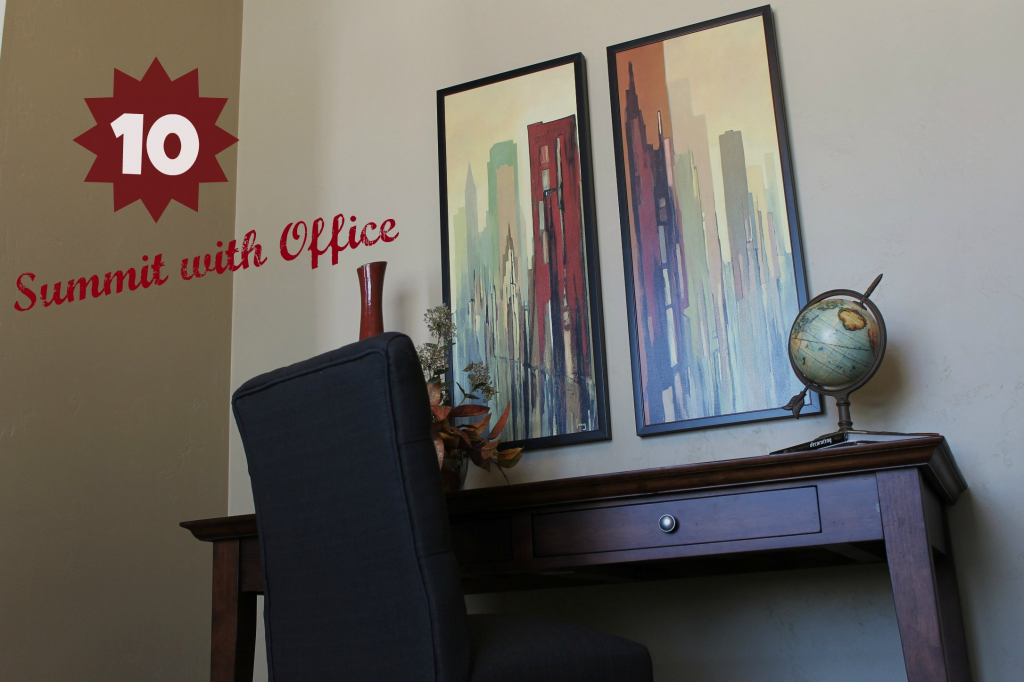 #10 Office space
This is what makes this Split-Ranch with Office a Split-Ranch with Office!  A perfect pop-in, pop-out office that connects the mud room and the foyer.  With a window to the front yard and a 8×12 footprint, the space is very usable for the family on the go!  If you are doing laundry, cooking dinner, or keeping an eye on the kids playing in the next room, you can access your laptop and pop-in to this office without shutting yourself off from the rest of the house!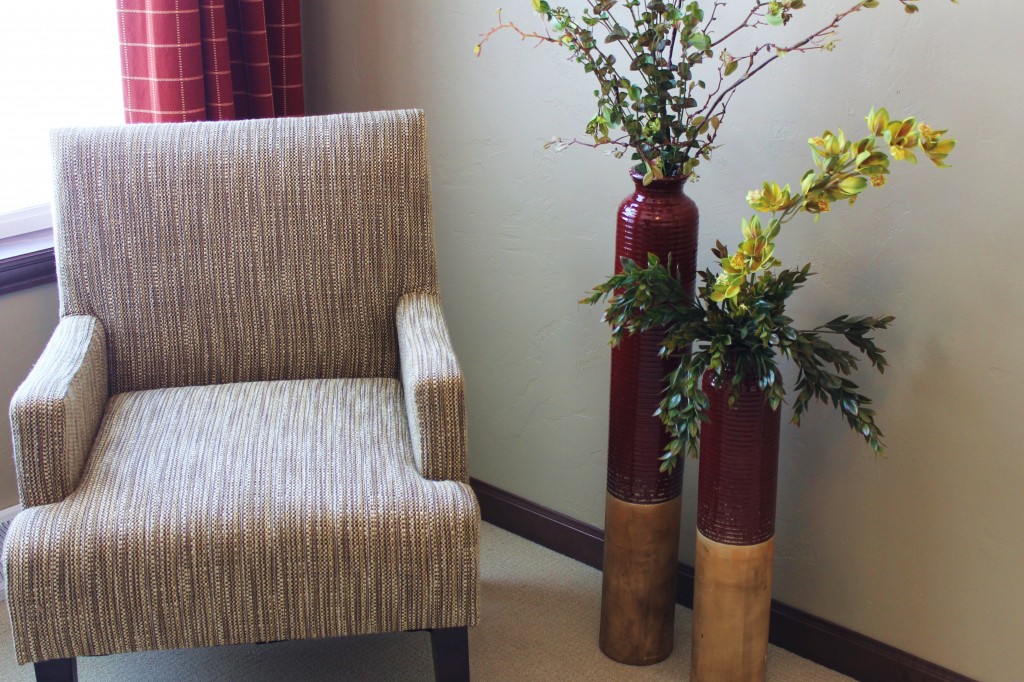 There is even enough room for a pair of reading chairs across from the desk and a small bookcase.  Add some baskets to the floor where these vases are pictured and you have a practical way to hide extra toys or magazines.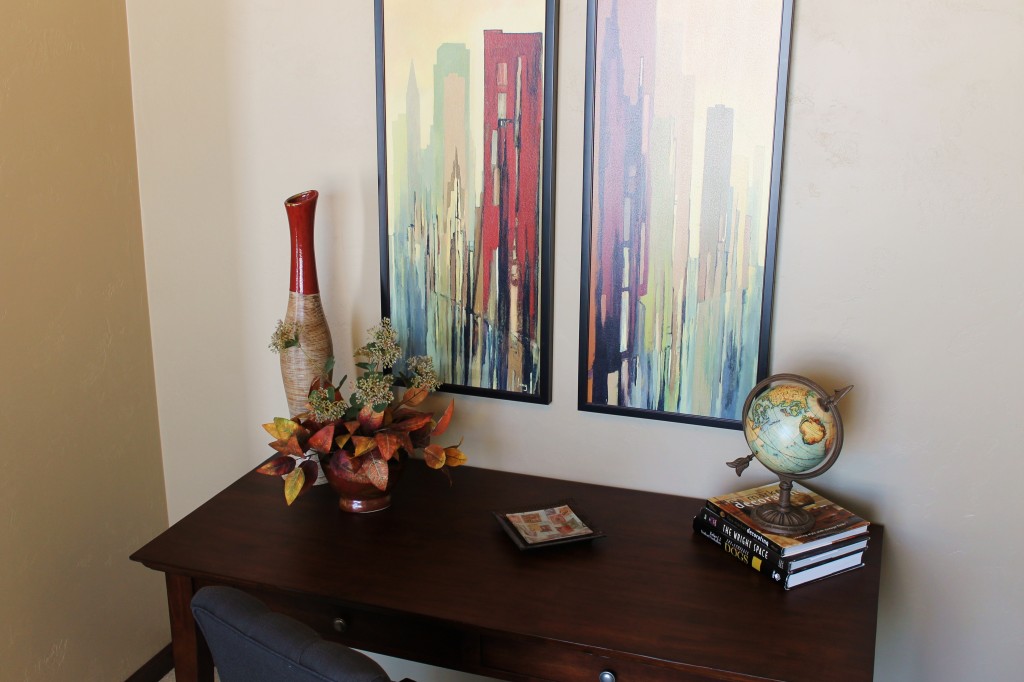 This entire room is a bonus space of storage!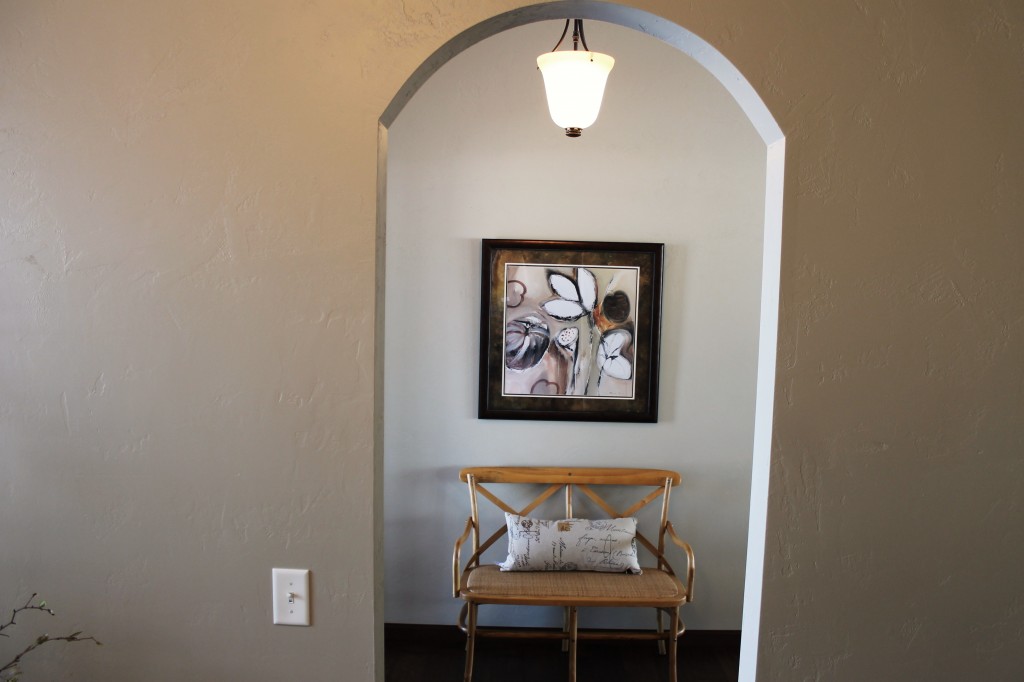 And that's just 10 Ways this Split-Ranch plan with Office will solve all your storage needs!  There are so many other great features to this floor plan!  Take a walk through one today by calling MDH at 920-810-8347!
Available for sale in Grand Chute at 4187 Prairie Rose Drive: Now Sold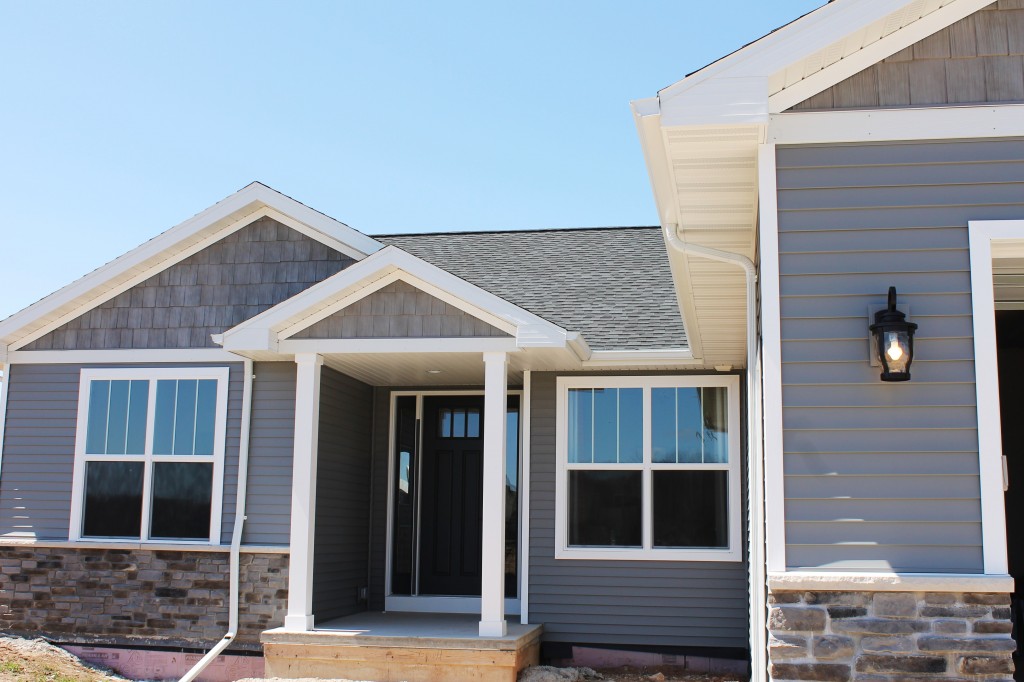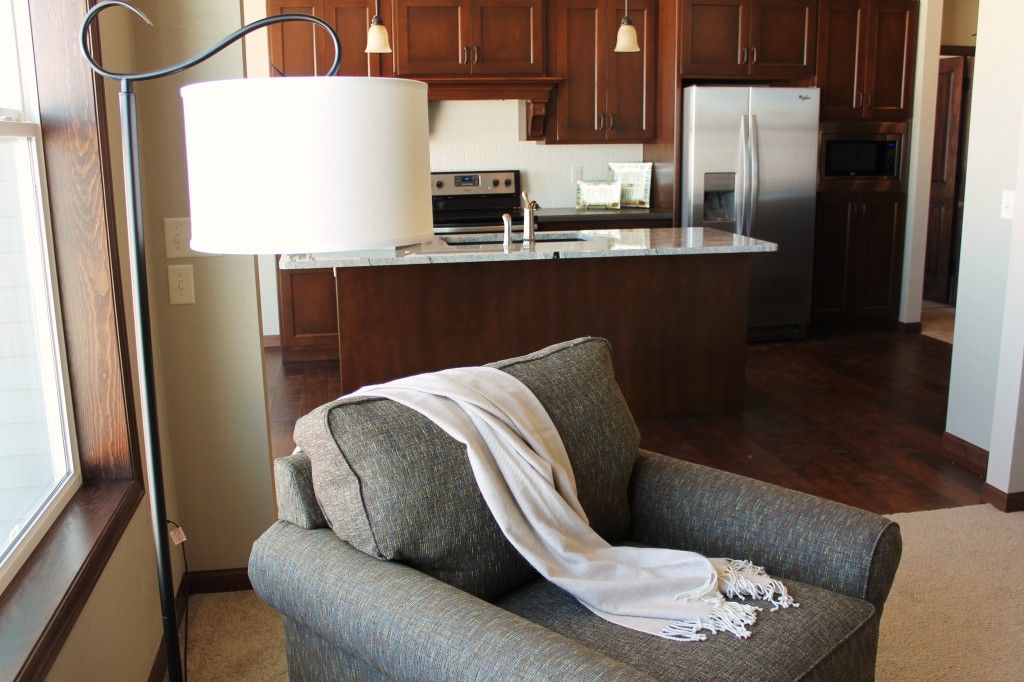 And for sale at W5976 Geranium Drive in Kimberly! Now Sold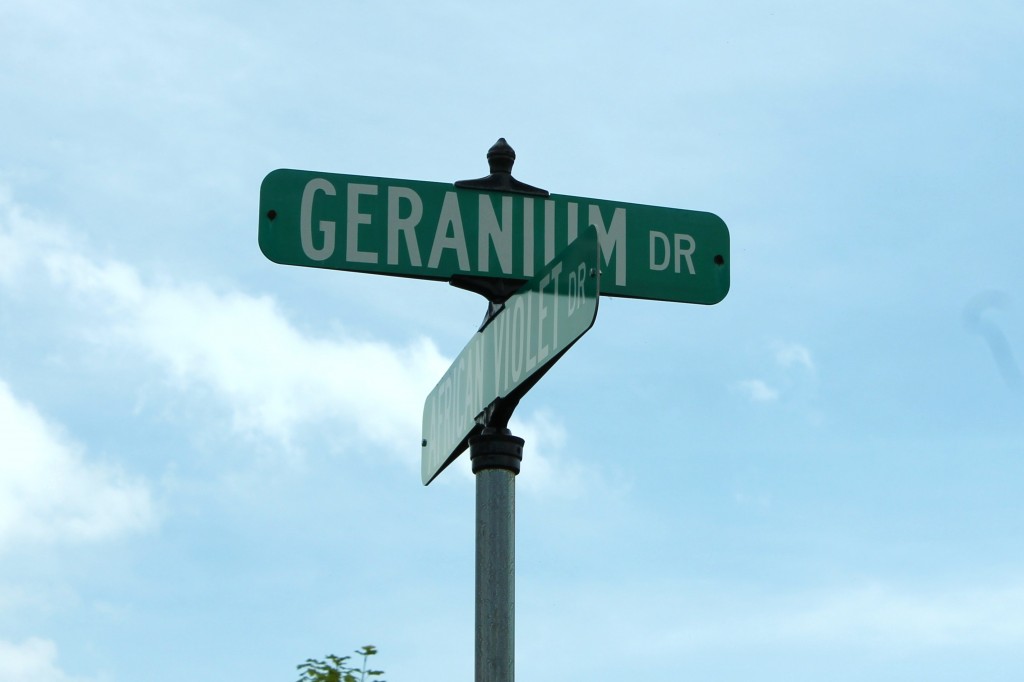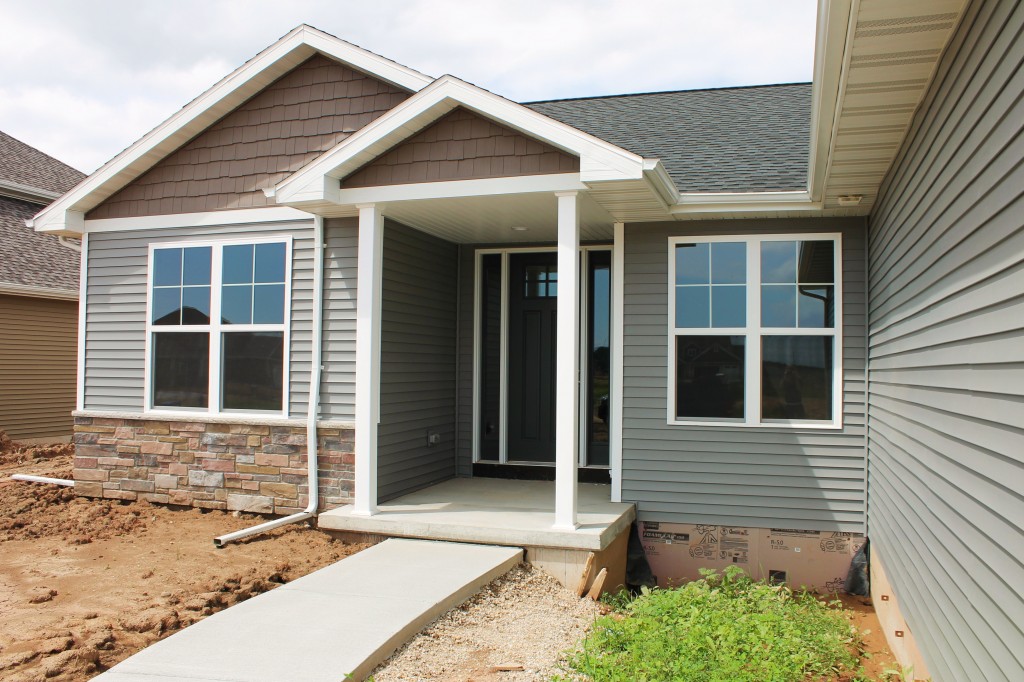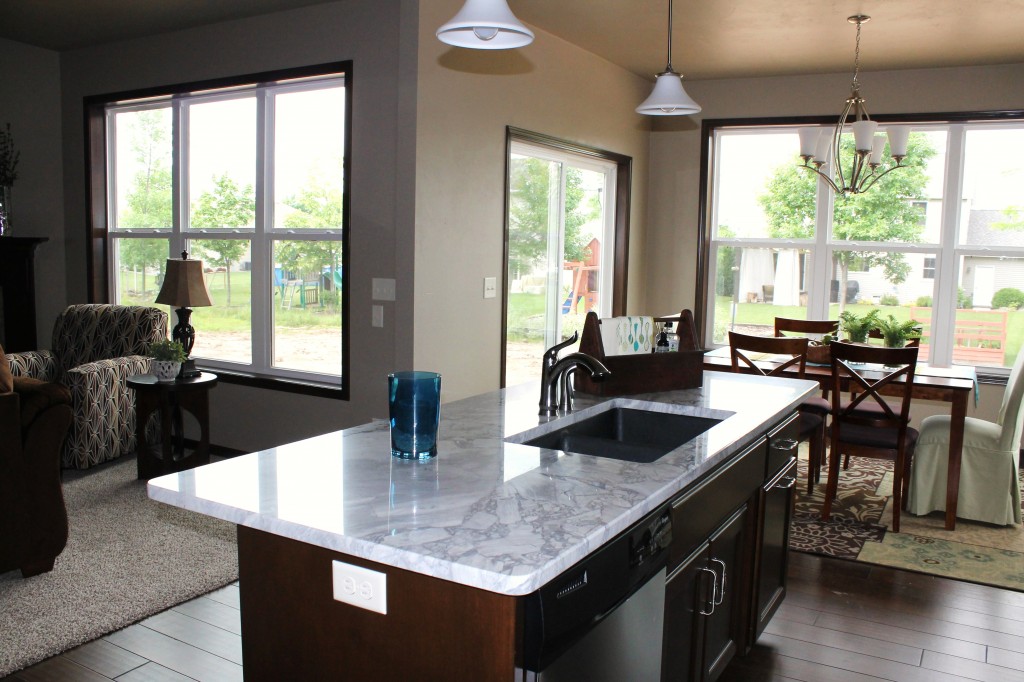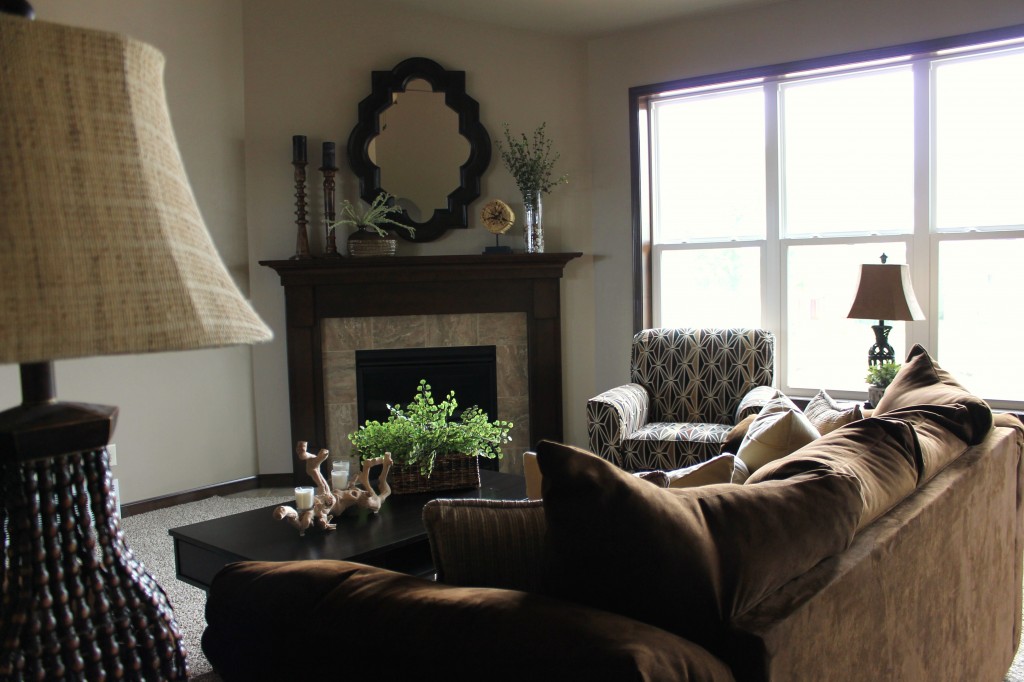 How about you?  Are you looking for a new home to solve your storage needs?  Do you have a boat that is too big for your garage?  Believe it or not, I work with a lot of people who build because they just need a BIGGER garage!