A Post about Paint- Happy National Paint Week!
We are once again in the midst of the Sherwin Williams declared- National Painting Week!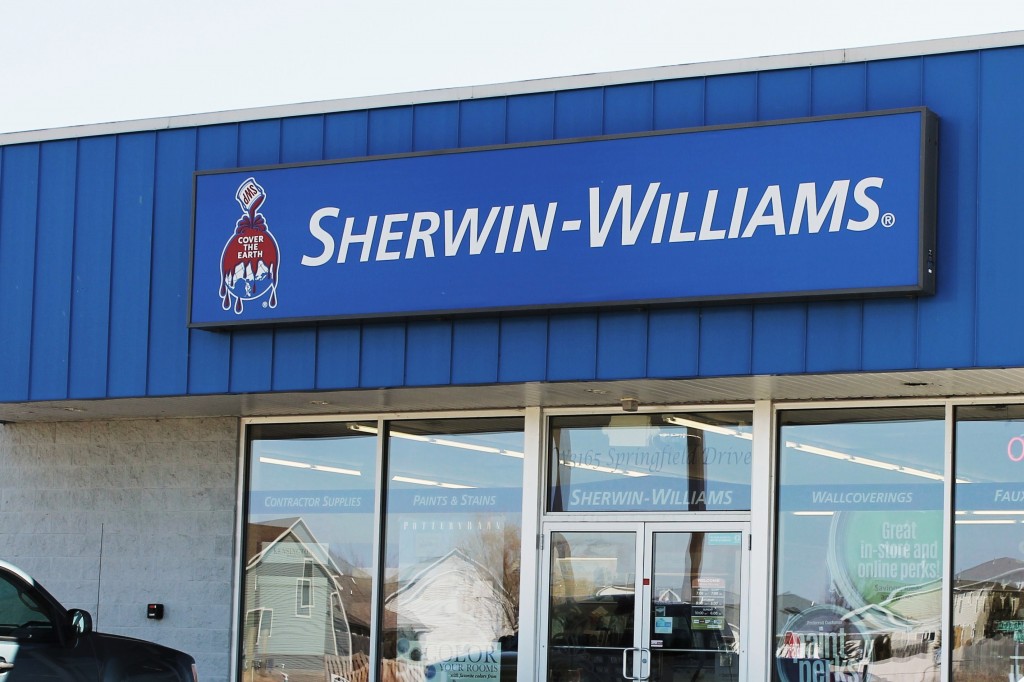 Back when I started my blog, one of my first real posts about the event featured a review of favorite colors for kitchens and I thought I would do it again- this time with kid's bedrooms!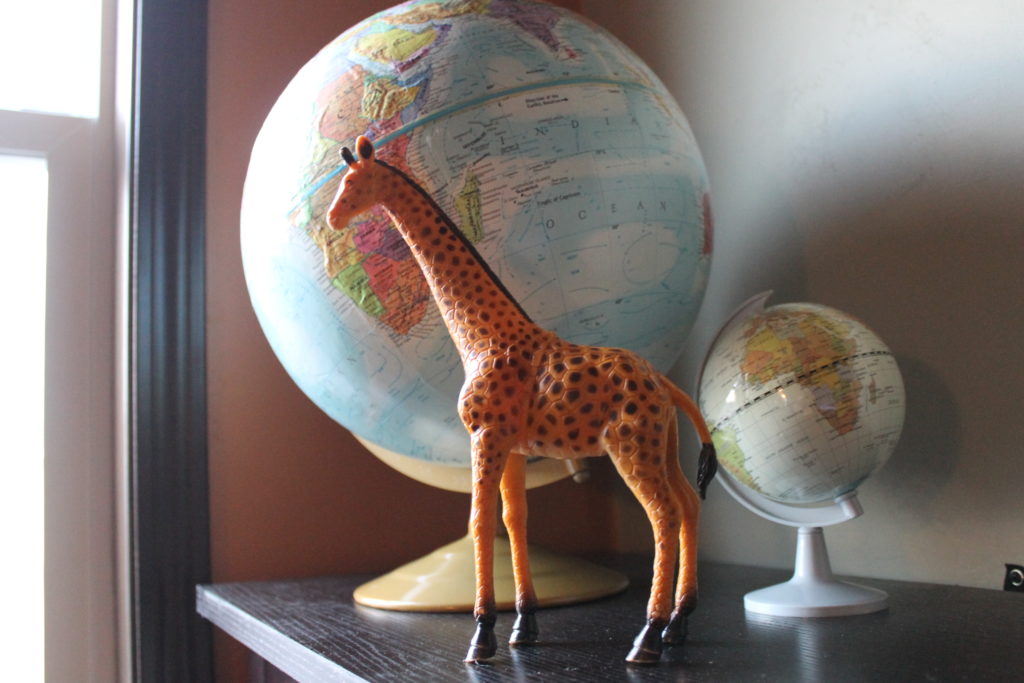 Here are three great color stories for play rooms that are vibrant and fantastic for kids- but not so intense that they rival all those bright and shiny toys!
Starting with Sherwin Williams Refuge: 6228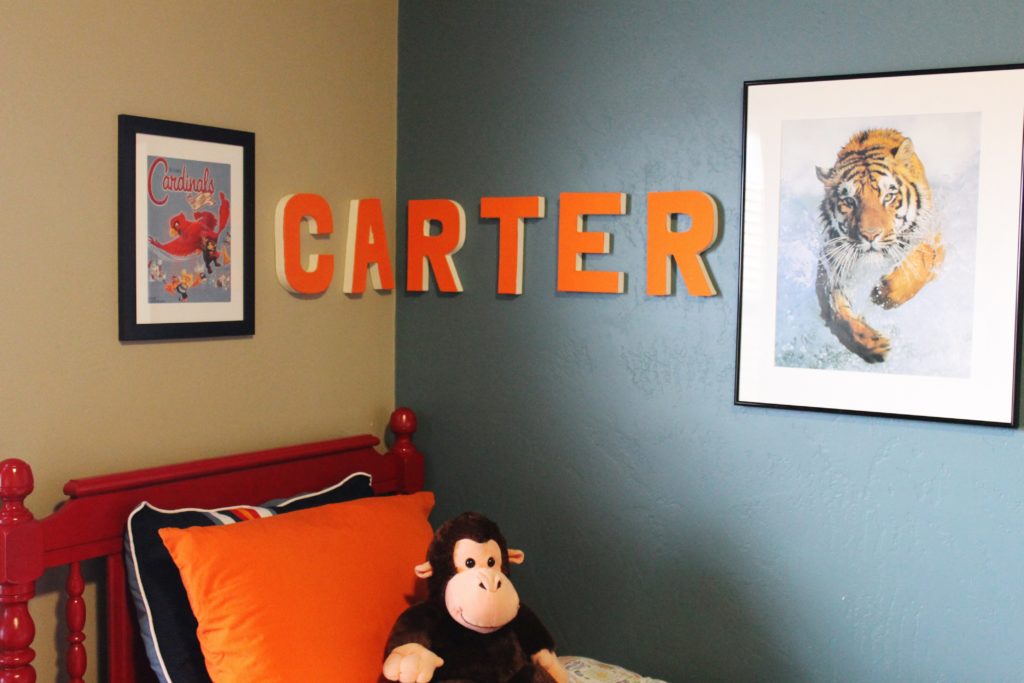 While not your typical wild and crazy kid's room color-the best part of this whole concept is that SW Refuge is just the base in which this whole fun color story is built off of.  Notice the use of orange in the letters, pillow and tiger art.  The headboard is even a great red color that is nicely layered into this room.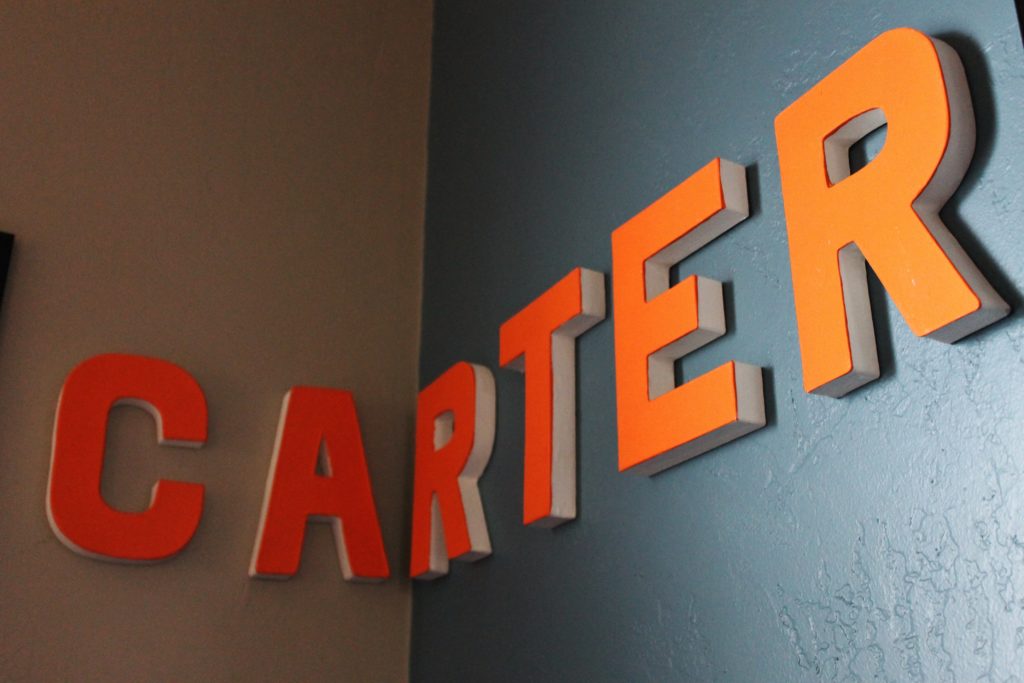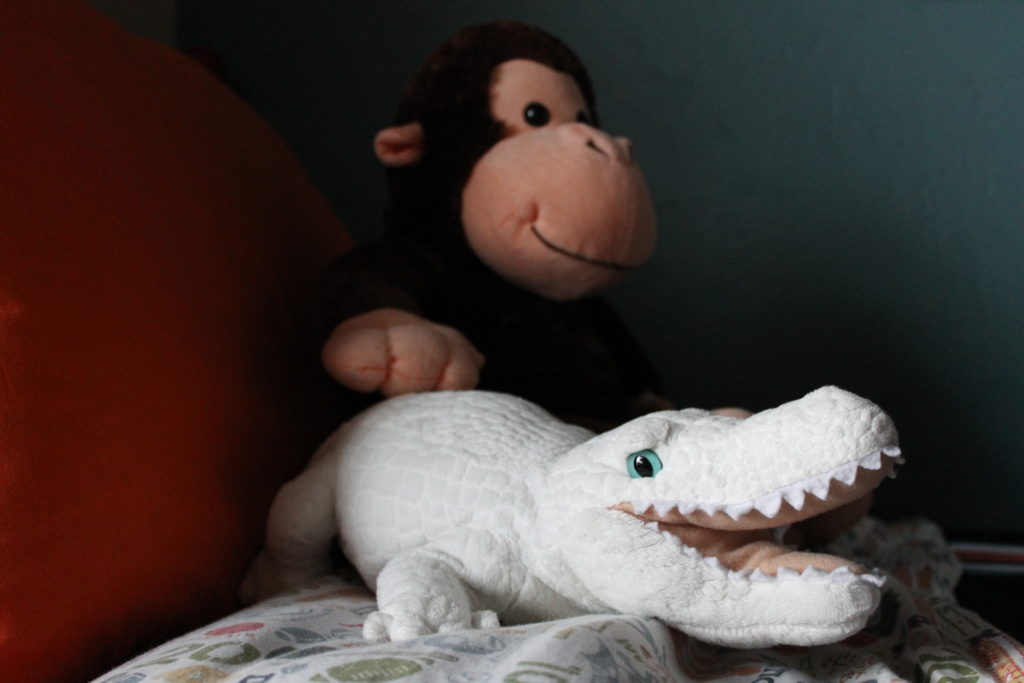 Next up we have Sherwin William's Dill:  6438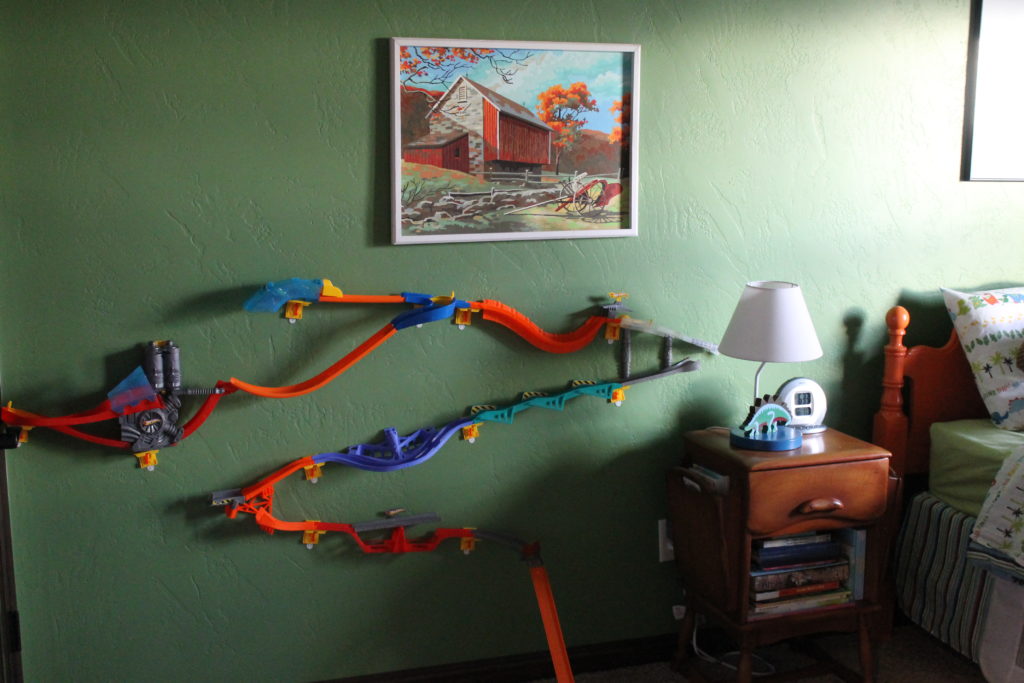 Again- the color doesn't scream bright bold kid's color!  But it let's all the fun toys, especially this brilliantly mounted racetrack on the wall, do it instead!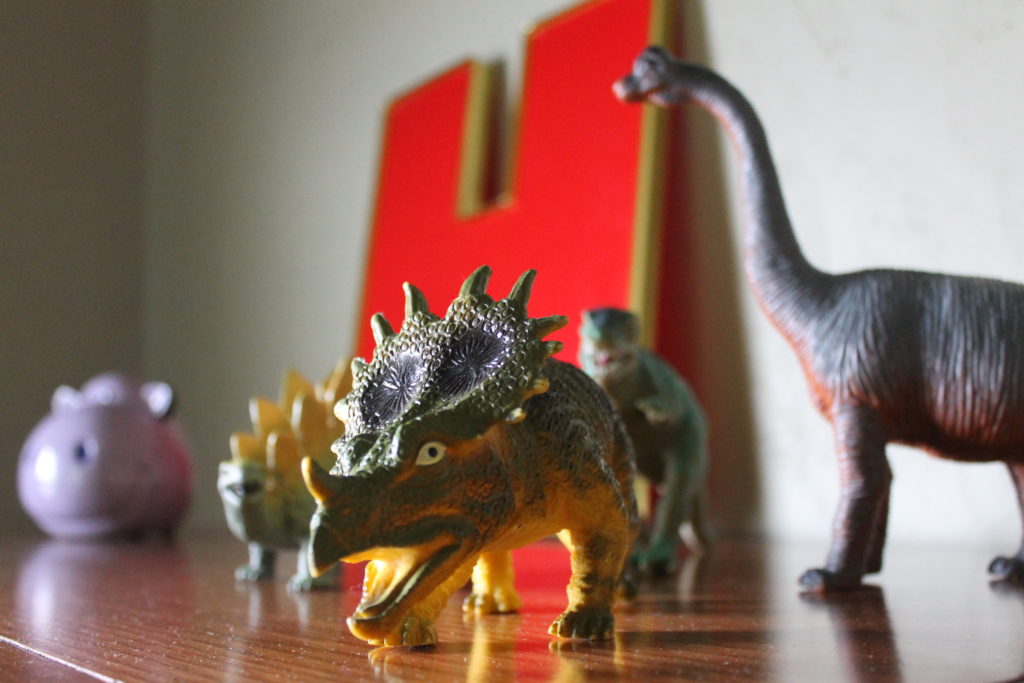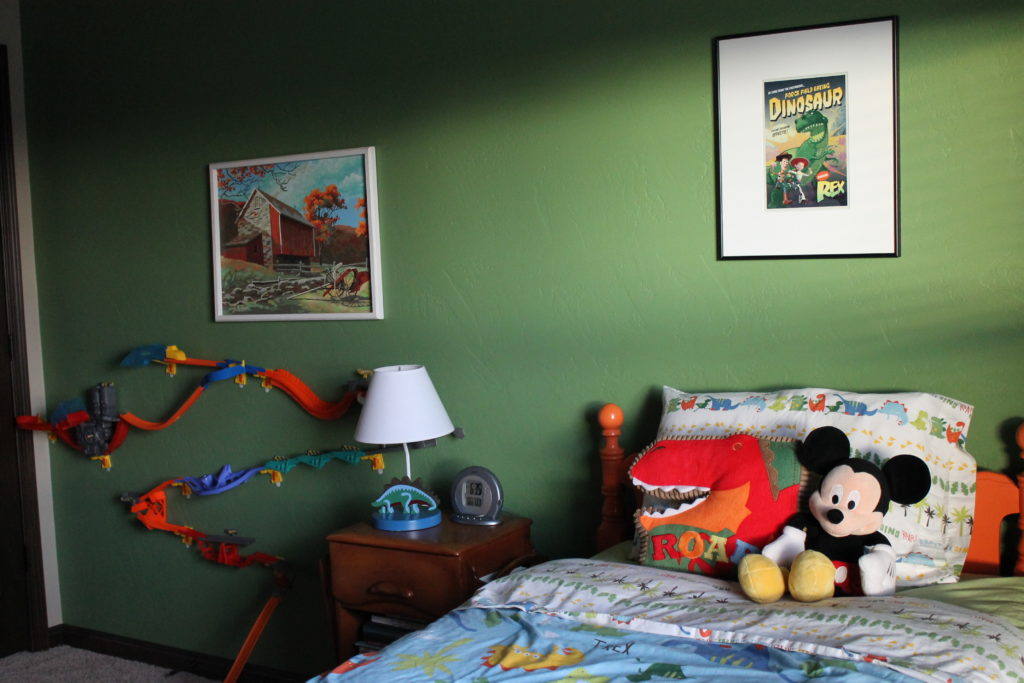 And finally, Sherwin William's Armagnac: 6354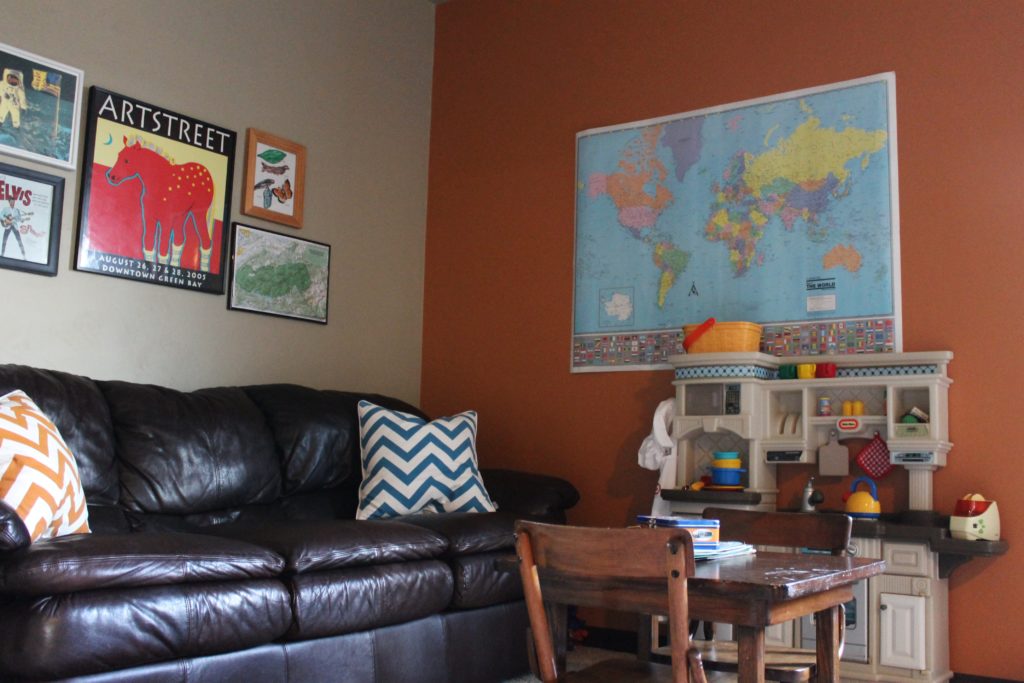 A nice warm tone to balance all the bright red and yellow plastics of the toy bins and still adult enough to compliment the leather couch.  Fun pillows and colorful art go a long way to balancing out the accents walls seen in all three of these examples.  Proof that you don't have to saturate a room with a single color to get a consistent and pleasing color theme throughout!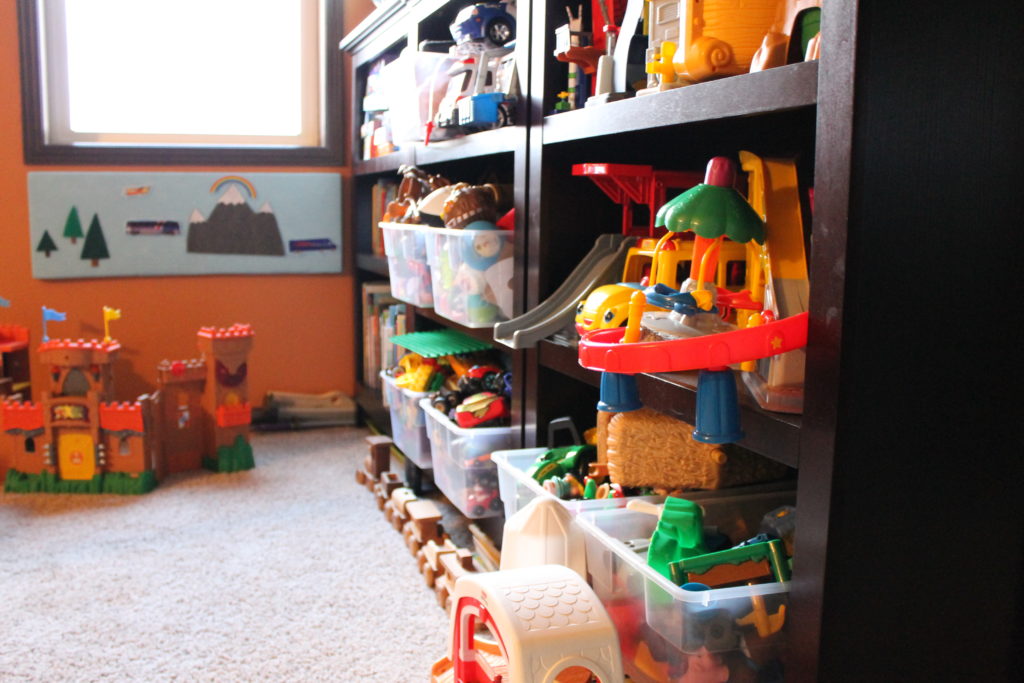 I hope these examples gave you some ideas of how to use bold colors while still featuring the beauty of the décor, and in this case- the fun spirit of the kid's toys!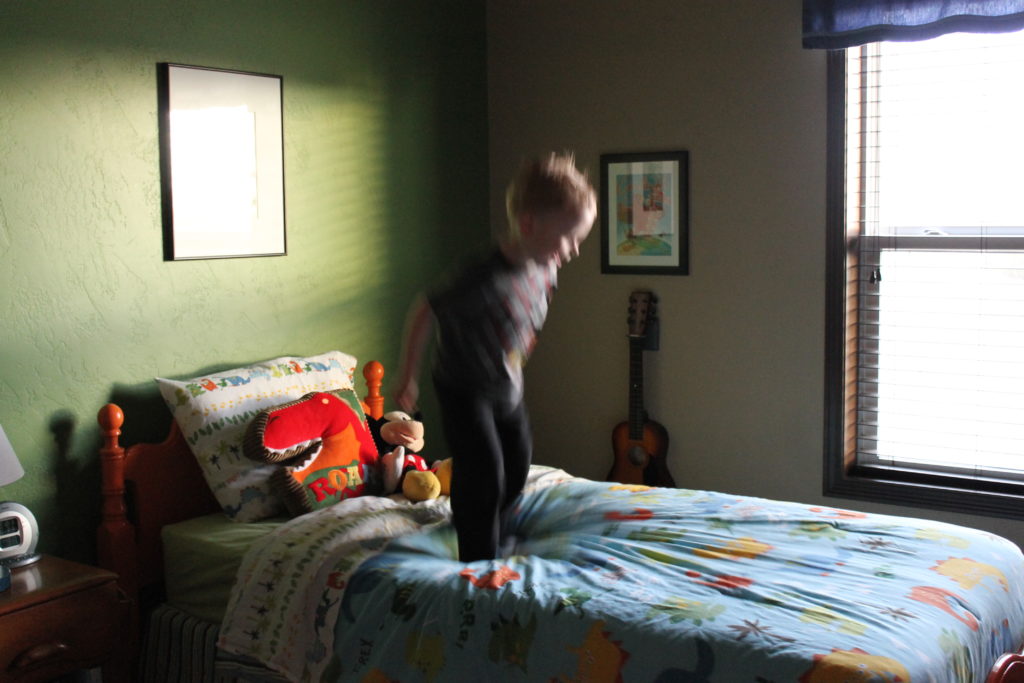 I have a few painting projects going on over at my house!  My upstairs trim will be a fun experiment in color- no white this time!  Can't wait to share- so Happy Painting and I hope you'll tune back in soon!