Spring Touches at a Showcase Home!
These days it is always a welcome sign to see a few signs of the season spring up in our latest Showcase home!  From the entry table that greets you in the foyer to the tulips on a bathroom vanity…visions of longer greener days mix with the reminders that Easter is right around the corner!  Enjoy these highlights from the Jon Huss Showcase Home in Howard!
Fresh Flowers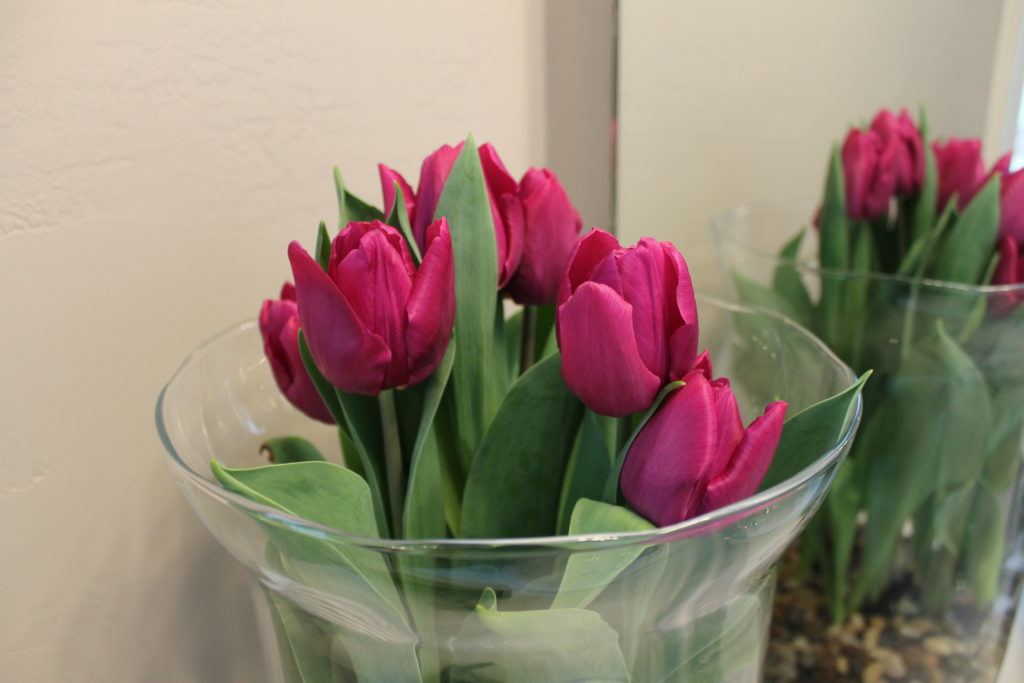 You can't beat fresh flowers.  These magenta tulips brightened up a master bathroom vanity.
What's Cooking in the Kitchen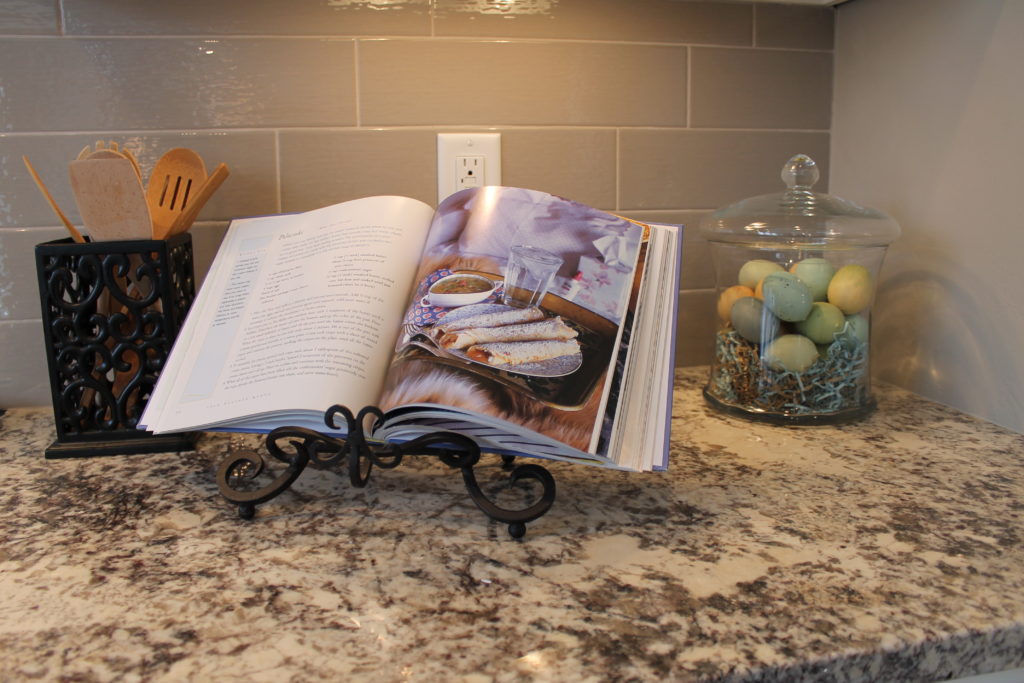 The open cookbook is a welcome staging trick in a show home kitchen, but my eyes go to the detail of the glass jar filled with Spanish moss and some soft pastel eggs.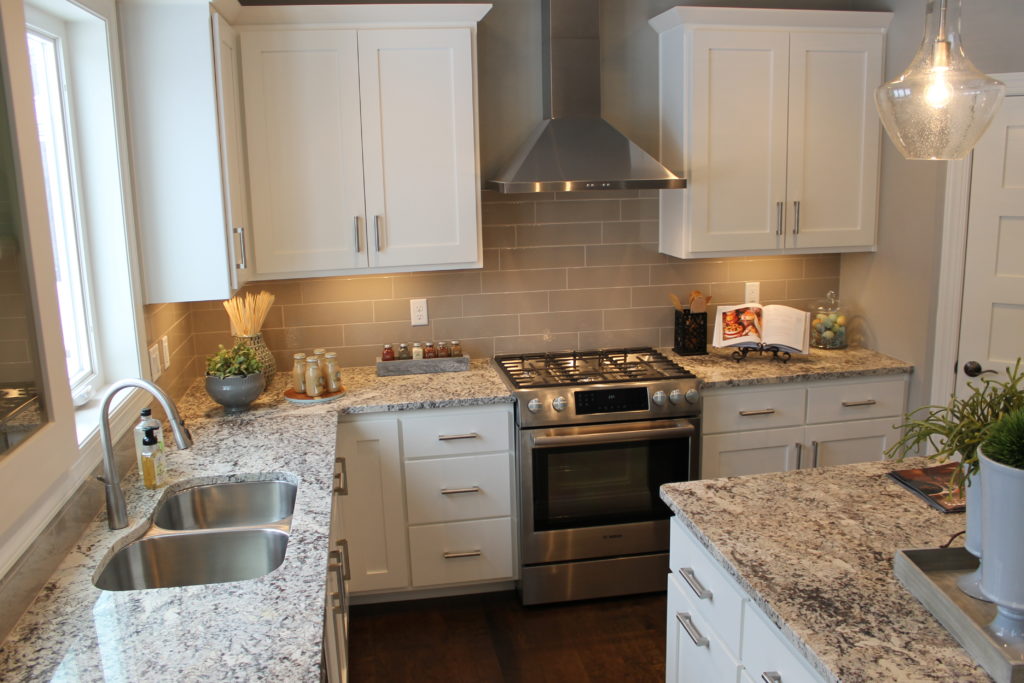 Other signs of the season include the floral canvas art leaned against the backsplash with the addition of a simple white ceramic rabbit.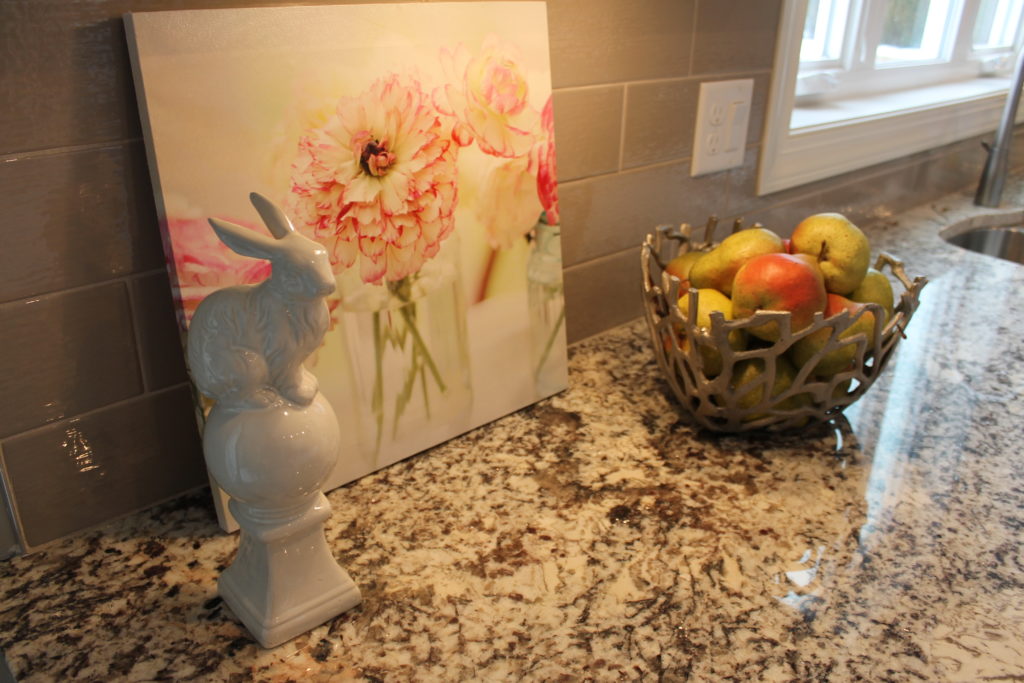 The Decorated Tray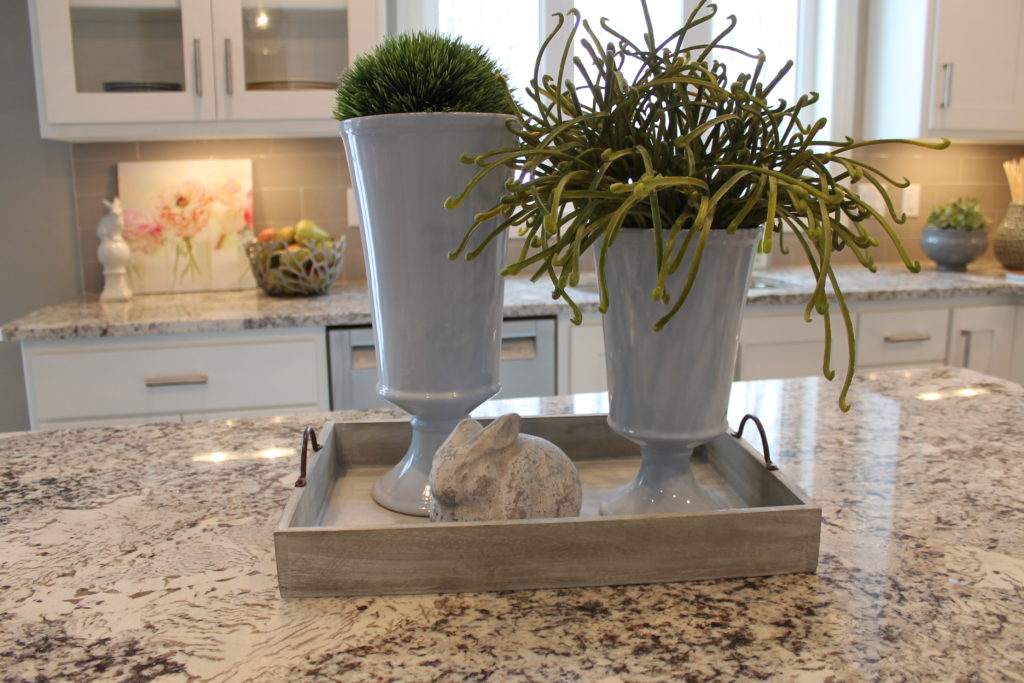 A decorated tray is always a great place to stick a few seasonal decorations.  In this case the island tray is full of greenery and a single stone accent bunny.
The Mud Room Art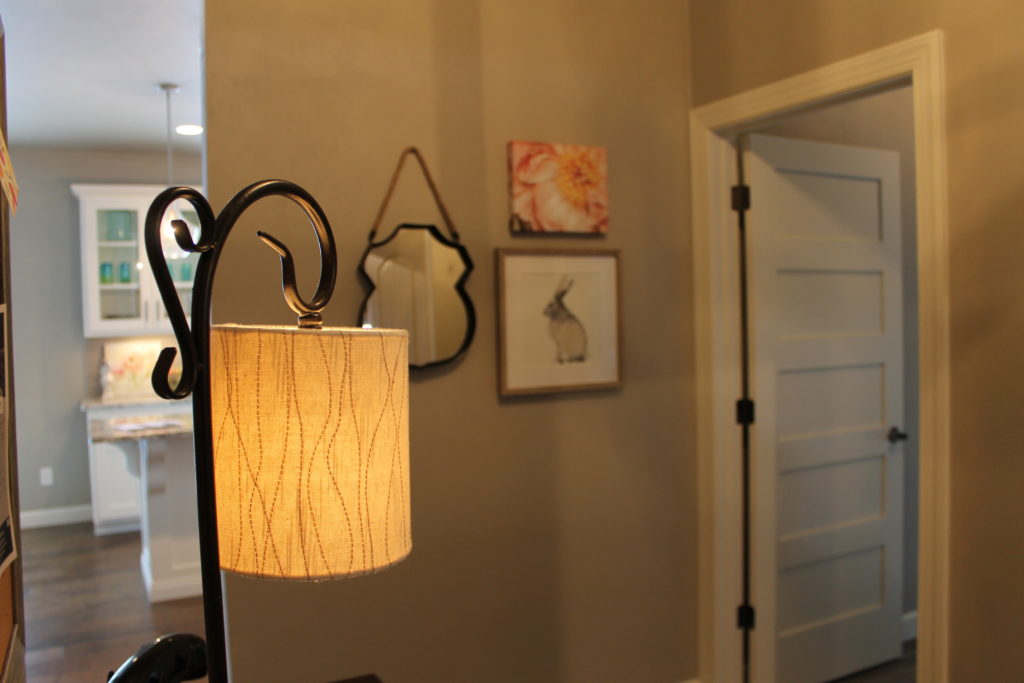 Who doesn't love a cute gallery wall full of beloved family photos when you enter the mud room of the house?  In this case the Easter theme is only as obvious as an artistic painting of a rabbit mixed in with the mirror and pink floral canvas.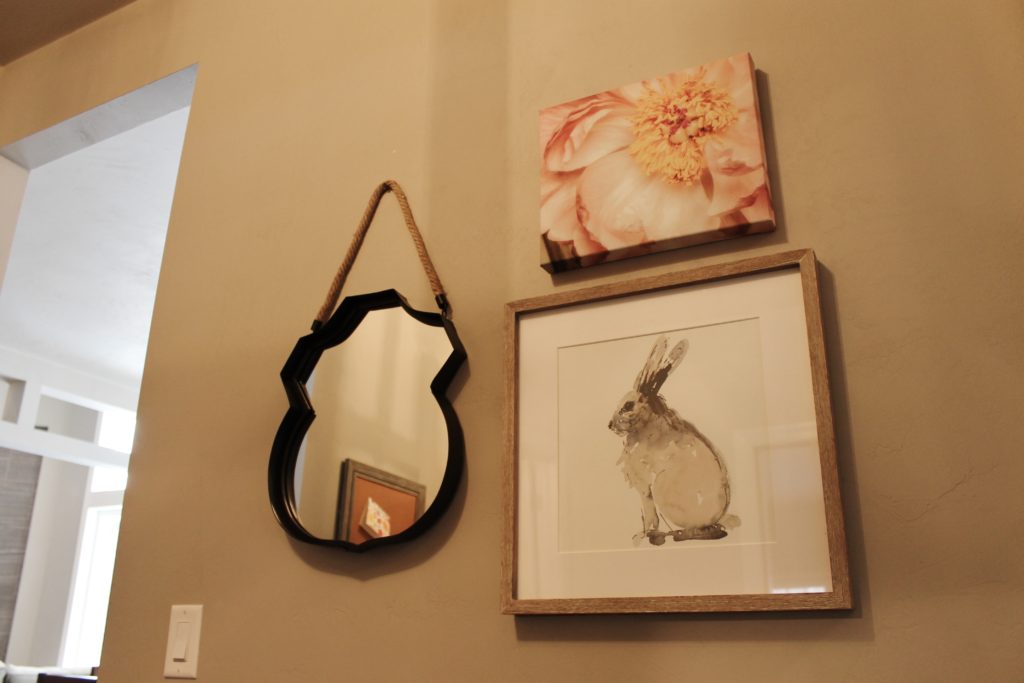 Bringing the Outdoors In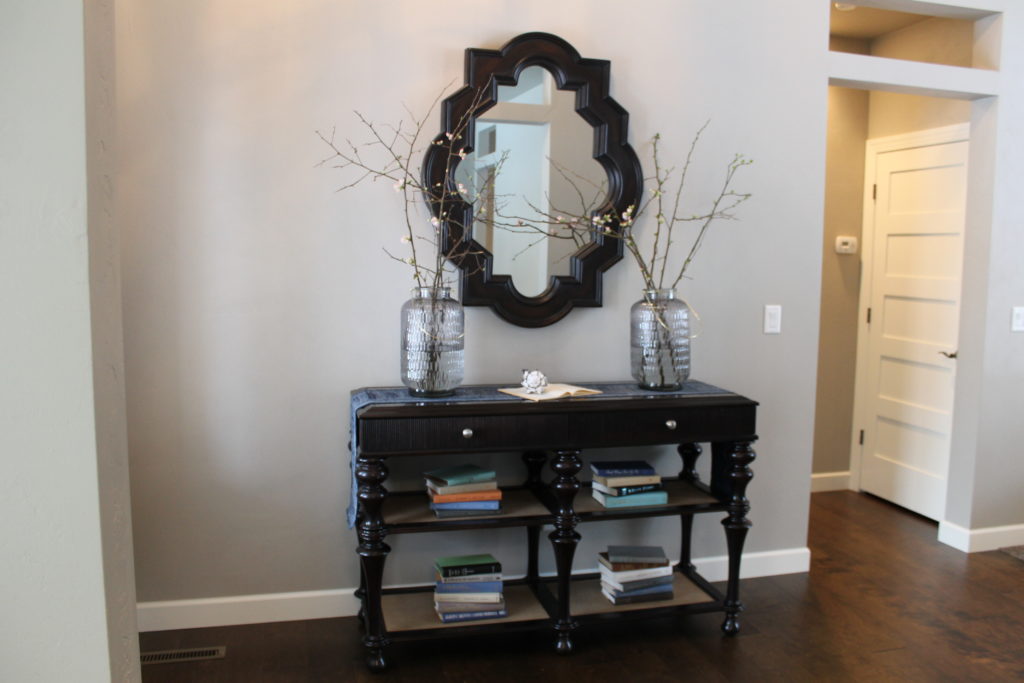 My absolute favorite decoration in the entire home was the addition of these two cherry blossom branches to the front foyer.  Corralled in these stylish glass jars full of water, the warmer interior temperatures forced the full buds to bloom into delicate pink flowers that opened wider and wider as the days of the Showcase went on.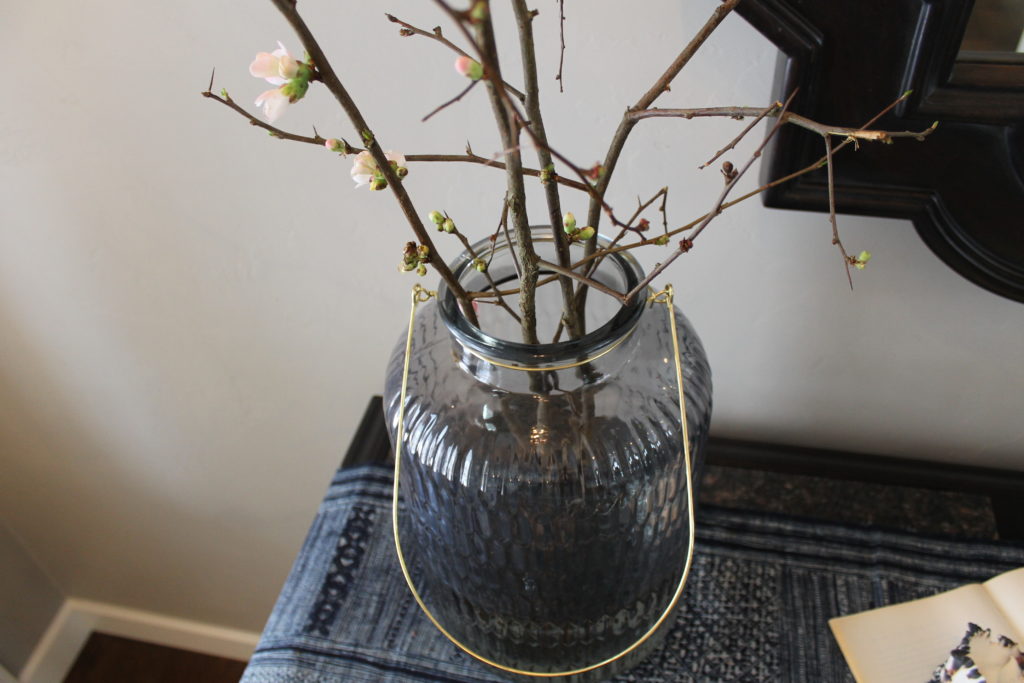 The timing of this trick has to be just right to capture the effect for your event or Easter dinner- but what a cool way to bring the outdoors in and maybe speed up that spring feeling!

Fun and Festive Center Piece!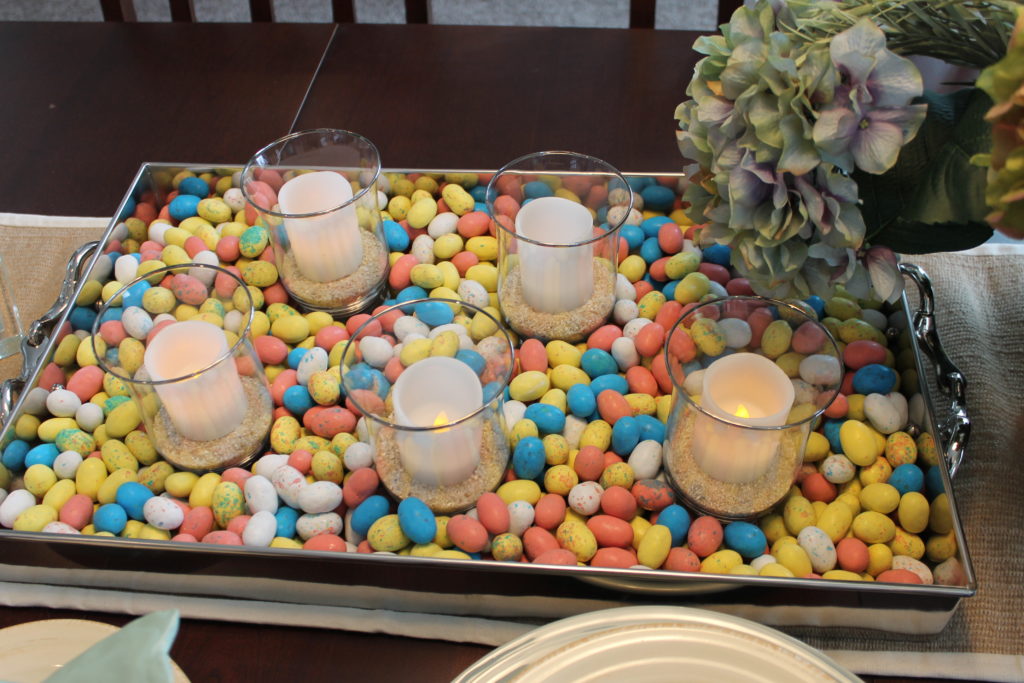 And finally- if you want a simple center piece that is all color and easy to assemble take a look at this one!  All you need is a tray and some glass votive candles.  Then fill the bottom with malted milk candy eggs for this fun effect that is also edible!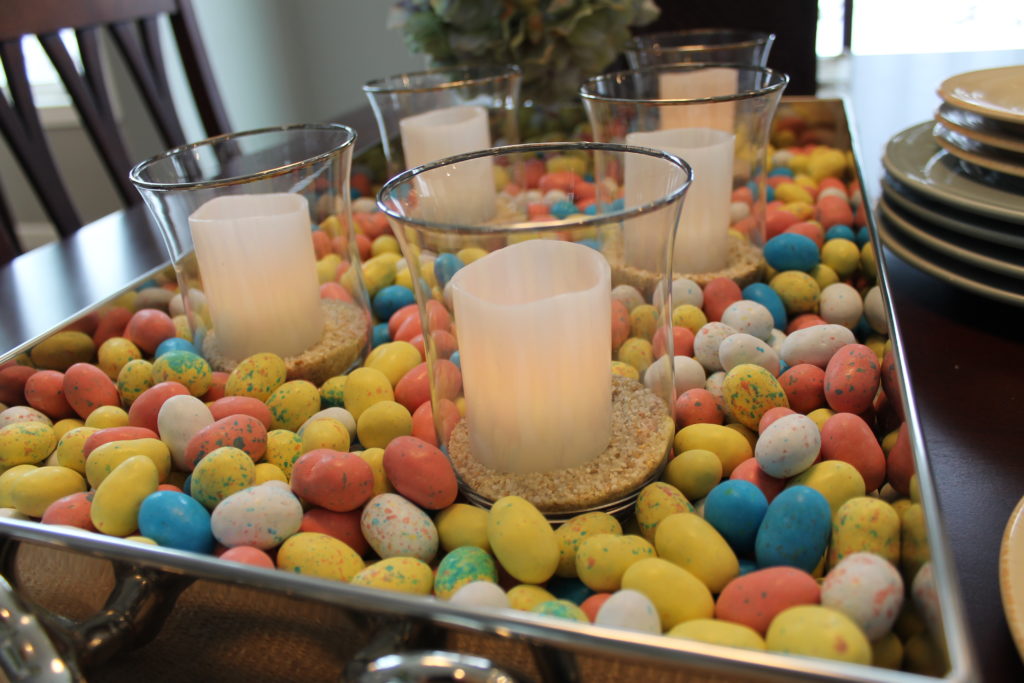 And there you have a house full of ideas to inspire your spring fever and get you ready for the upcoming Holiday!
Enjoy!