Newest Trends for today's Farmhouse Look!
I live in an old farmhouse.  I grew up in a farmhouse.  I also grew up in a farming community where the idea of a farmhouse wasn't considered glamorous or sought after design.  In fact, most mud rooms were pretty muddy and you had extra deep sinks for washing up the vegetables right from the garden!  The look I recall was warm and lived in and sometimes a bit messy, but never fussy.  Today's new Farmhouse style steals from some of the practical ideas behind this lifestyle and adds a little sparkle and beauty to that function, creating a unique look that is sweeping the interior design scene.  Here are my favorite Farmhouse trends from a recent custom build!
A mix of warm woods & brilliant whites!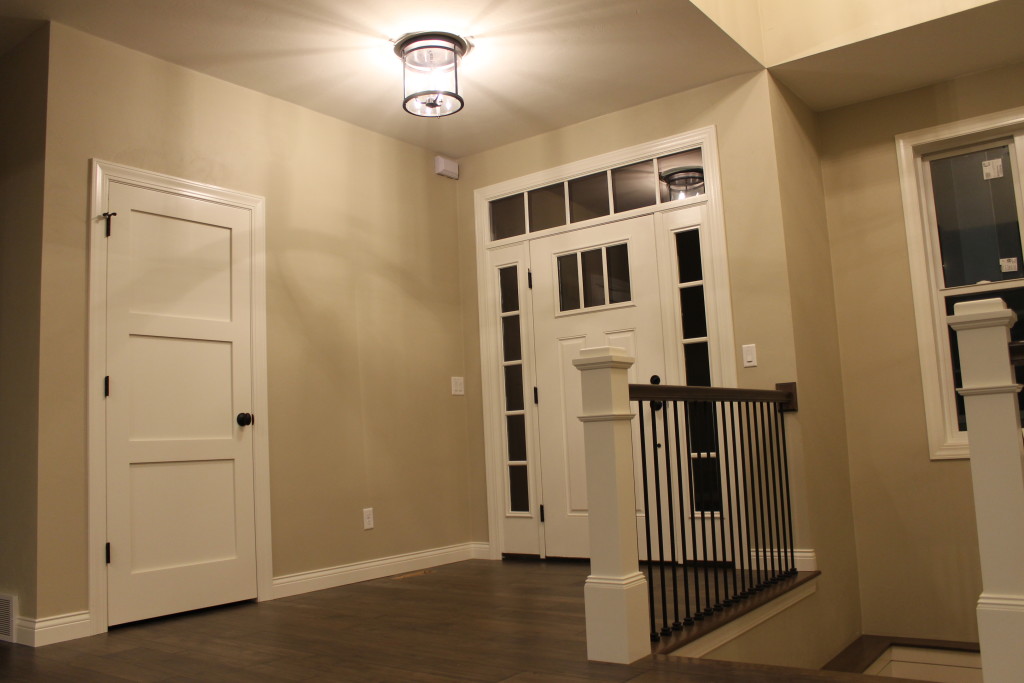 This foyer has a modern look that is very transitional.  What makes it work in the new modern farmhouse style is the tone of the wall color, the warmth of the wood next to the clean white trim and the little touches of black metal in the light fixture and the stair parts.
Unique Lighting!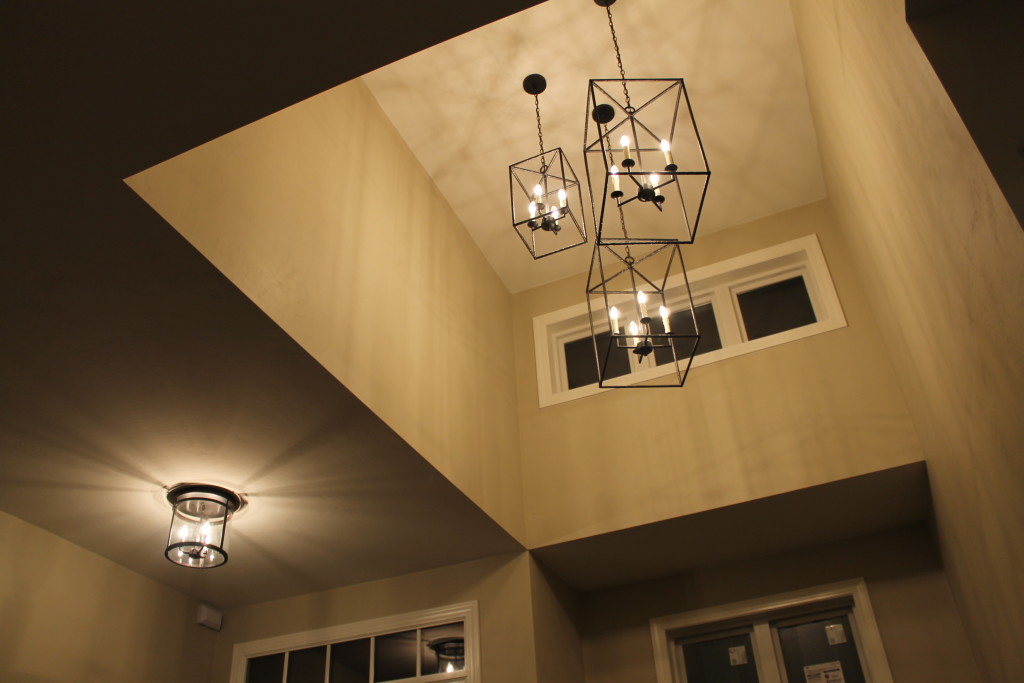 From barn lights, nautical sconces and seeded glass fixtures with exposed bulbs, there are more options in lighting today than ever before!  Anything that has an industrial or vintage vibe, even if it leans a touch towards Victorian, feels at home in the modern farmhouse.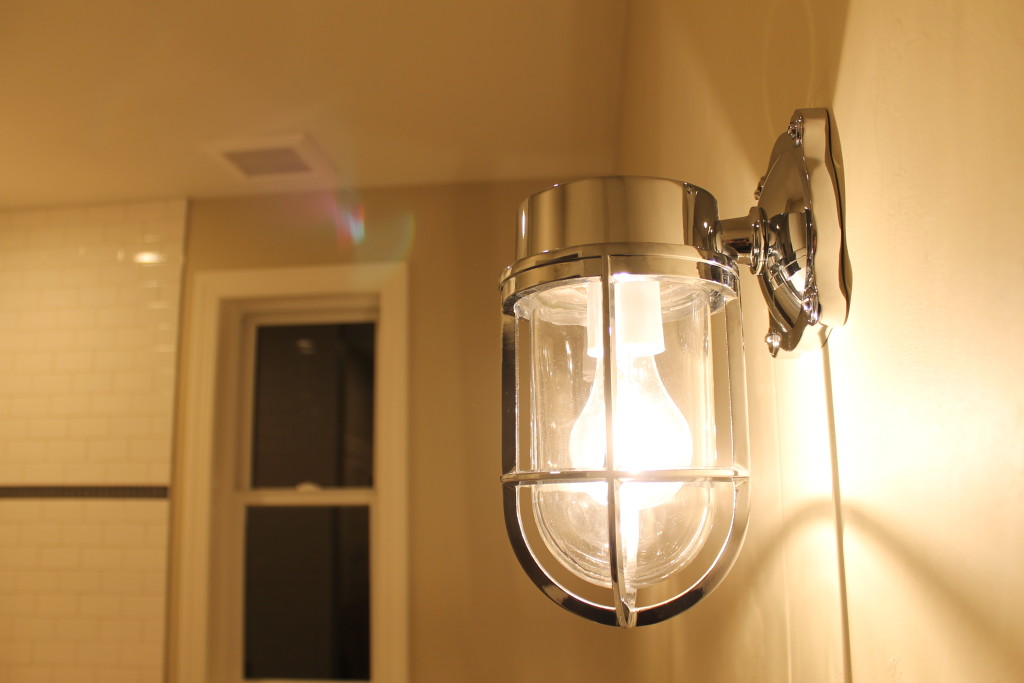 Shiplap!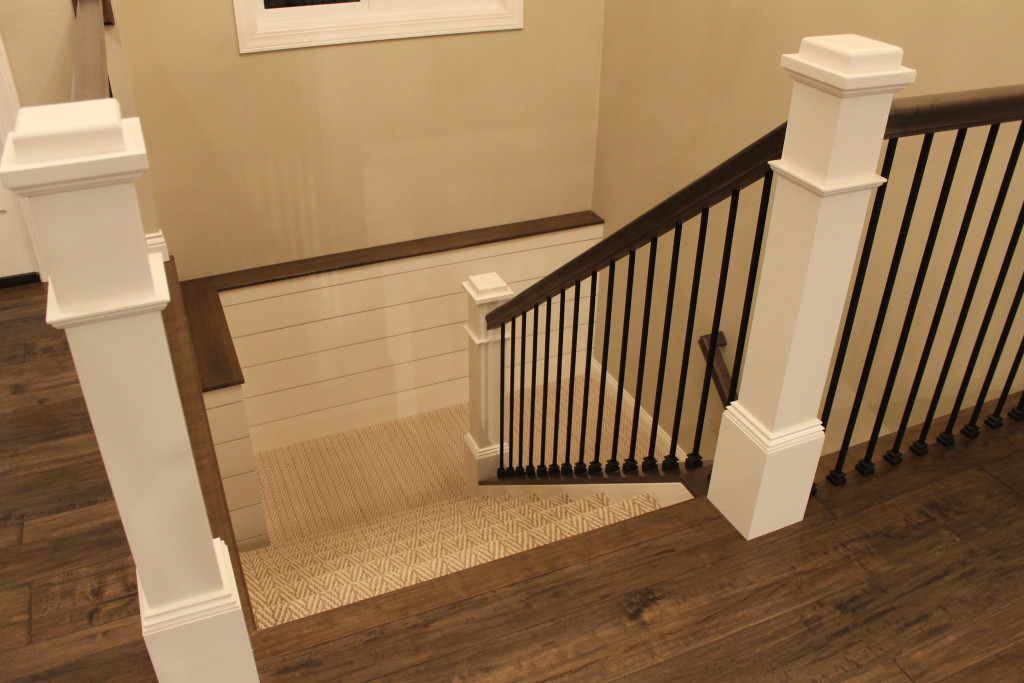 I can almost hear Chip and Joanna Gaines of HGTV's Fixer Upper crying out- more shiplap!  Here it was used as an accent on the u-shaped stairs.  Painted a white and capped with a warm stained wood.  Here is a view from the lower level looking up: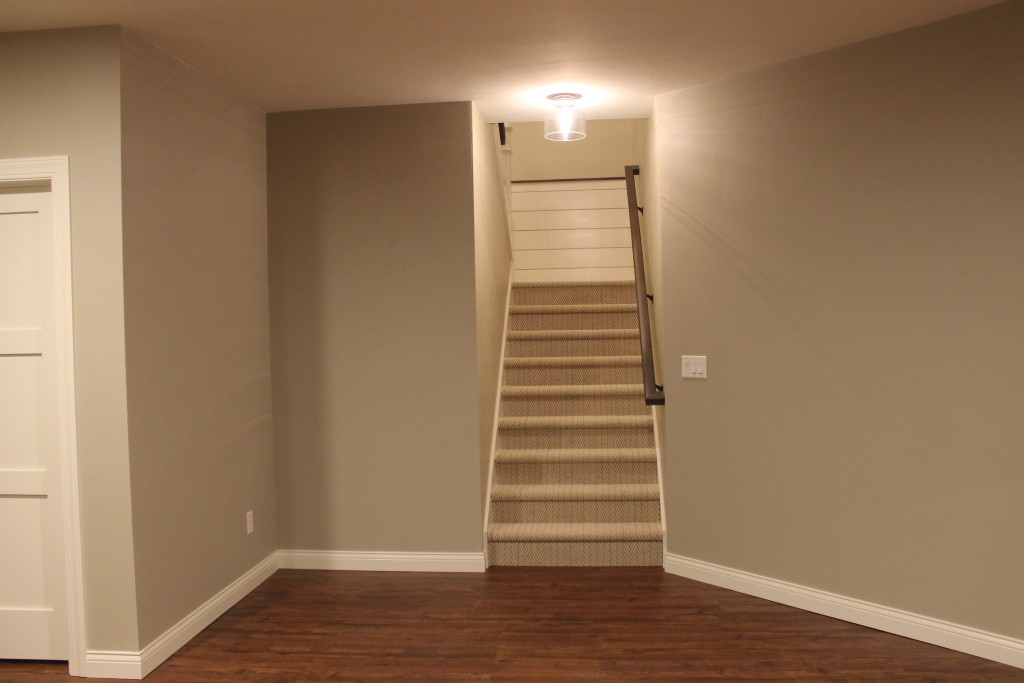 Rustic Wood Beam Mantles!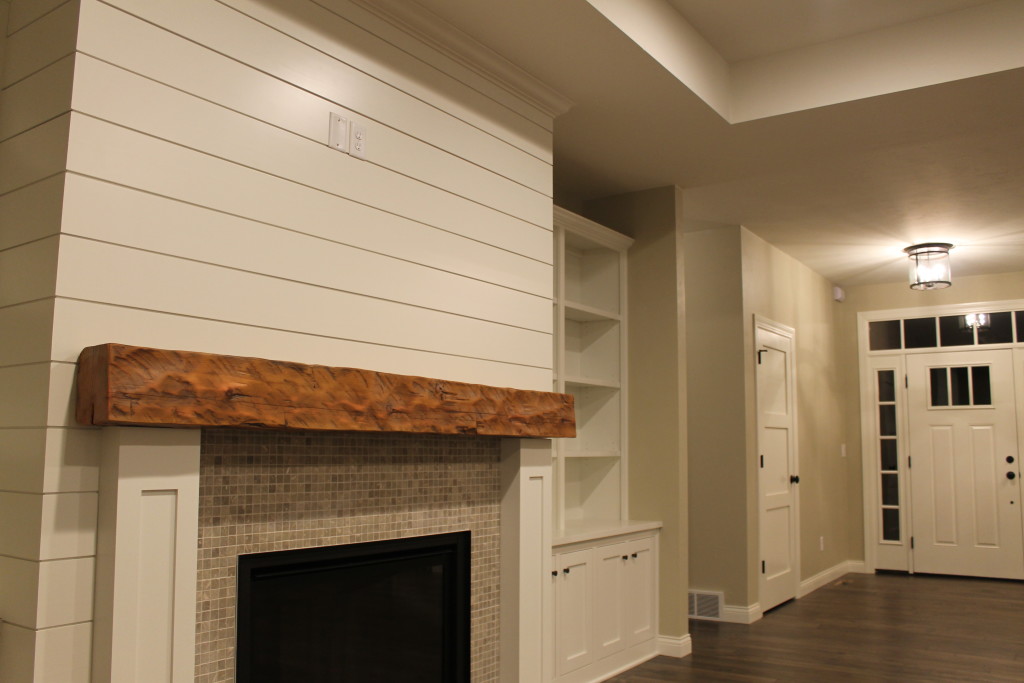 The fireplace wall is always a place to make a statement, and what would be more appropriate for a farmhouse theme than a rough hewn barn beam mantle?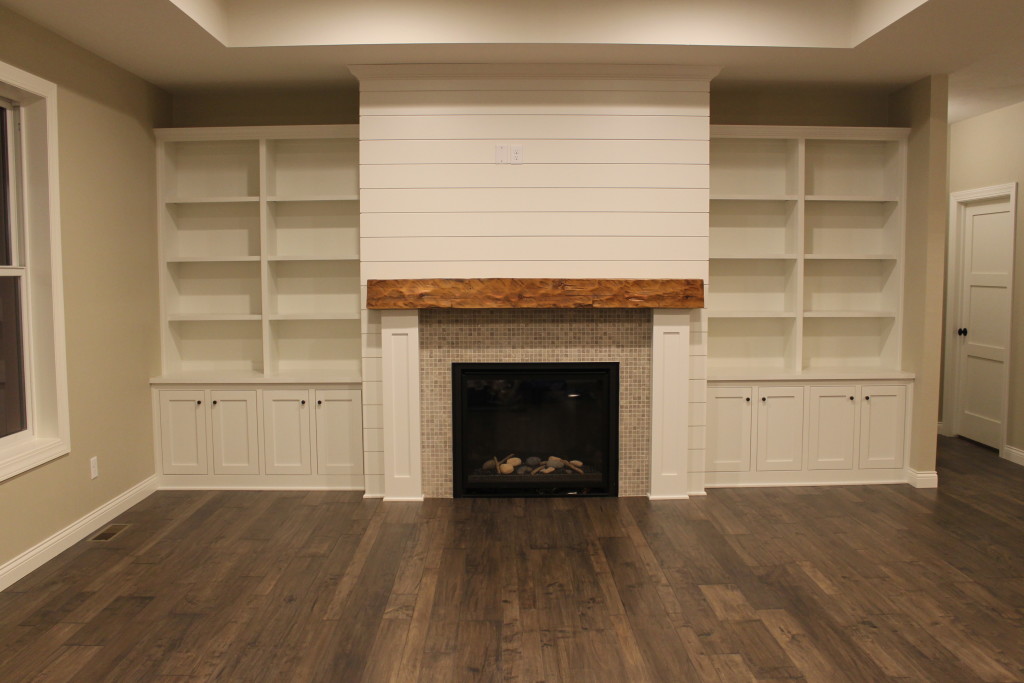 Built-ins!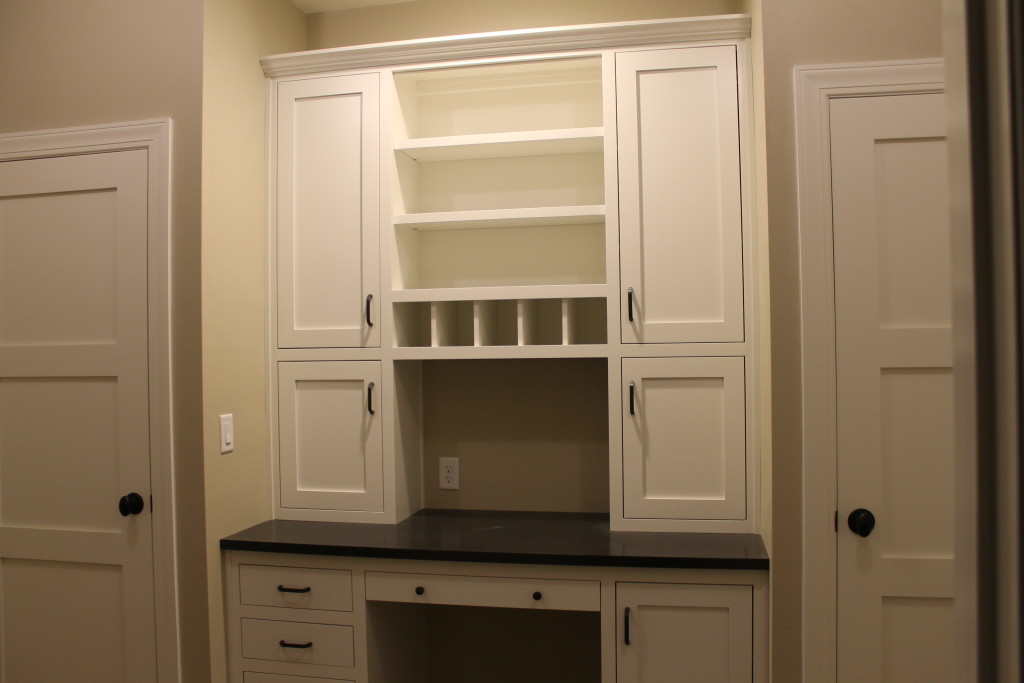 Built-ins always feel nostalgic of old character homes and this mud room desk area is the perfect hub for a busy family.  The white cabinets with shaker front doors and black hardware feel right at home in the new farmhouse style.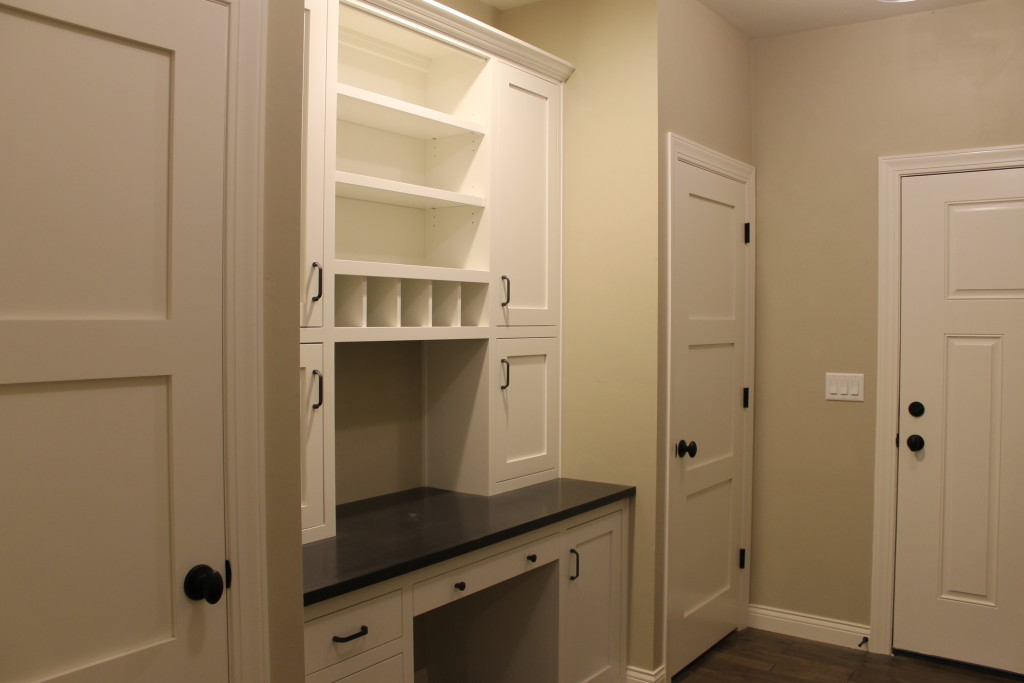 Wall mounted faucets & deep sinks!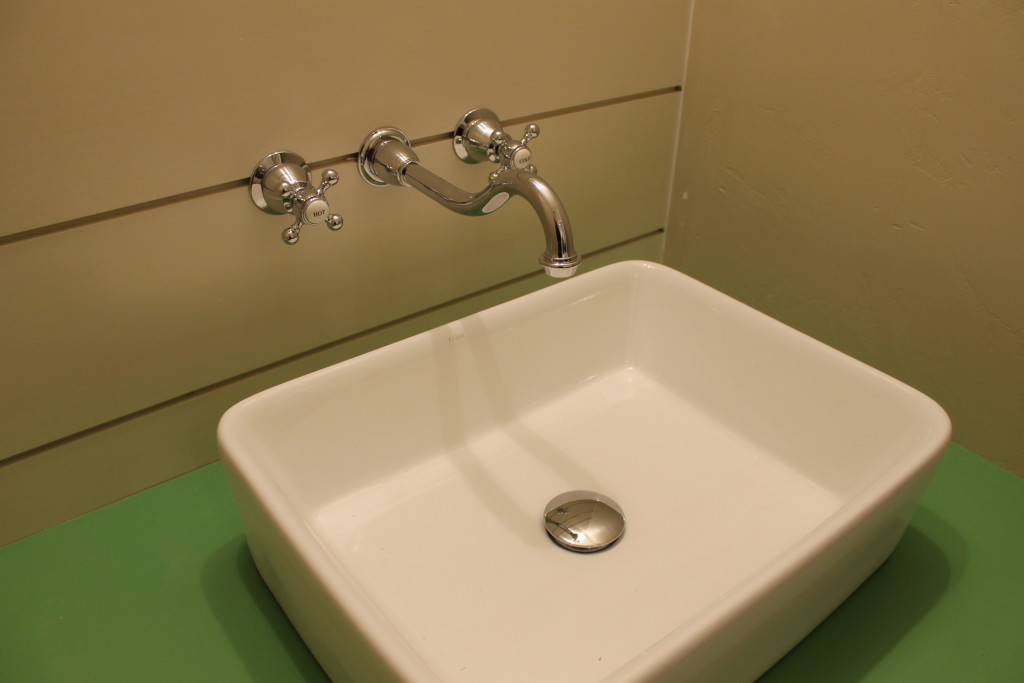 This powder room repeated the accent of shiplap with a full wall treatment and a vintage looking faucet mounted on the wall.  The bright green of the vanity is refreshing and fun, and while not necessarily "farmhouse," the square legs reminds me of the way old farmhouses often had a repurposed furniture look instead of cabinets in kitchens and baths.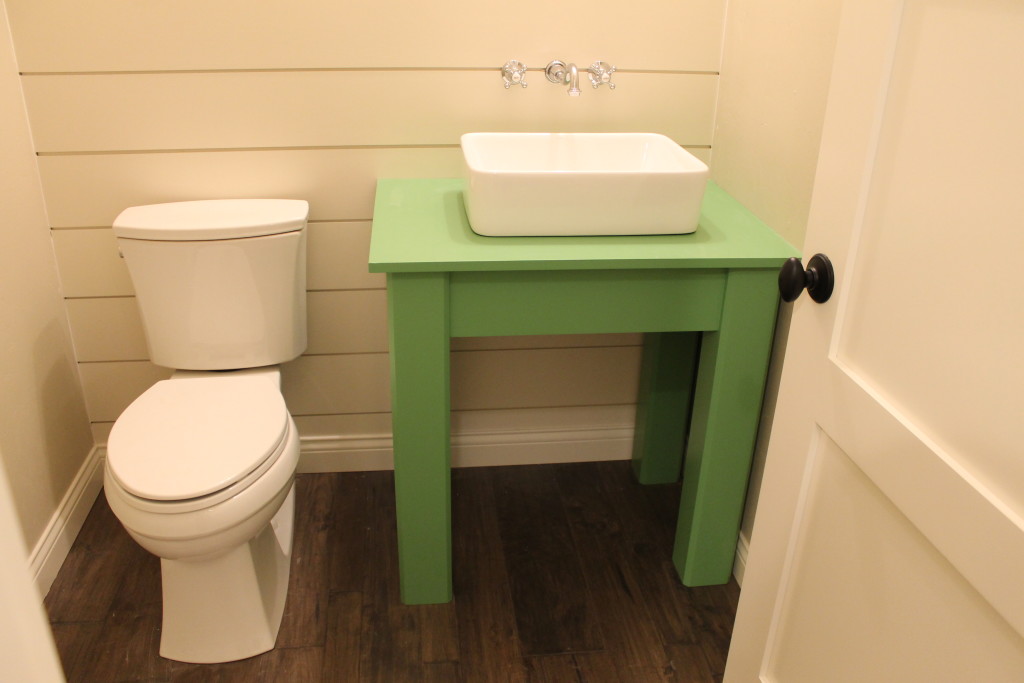 The laundry room also has similar charm.  The faucet mounts on the back of the sink to give it that look of spouting right out of the wall.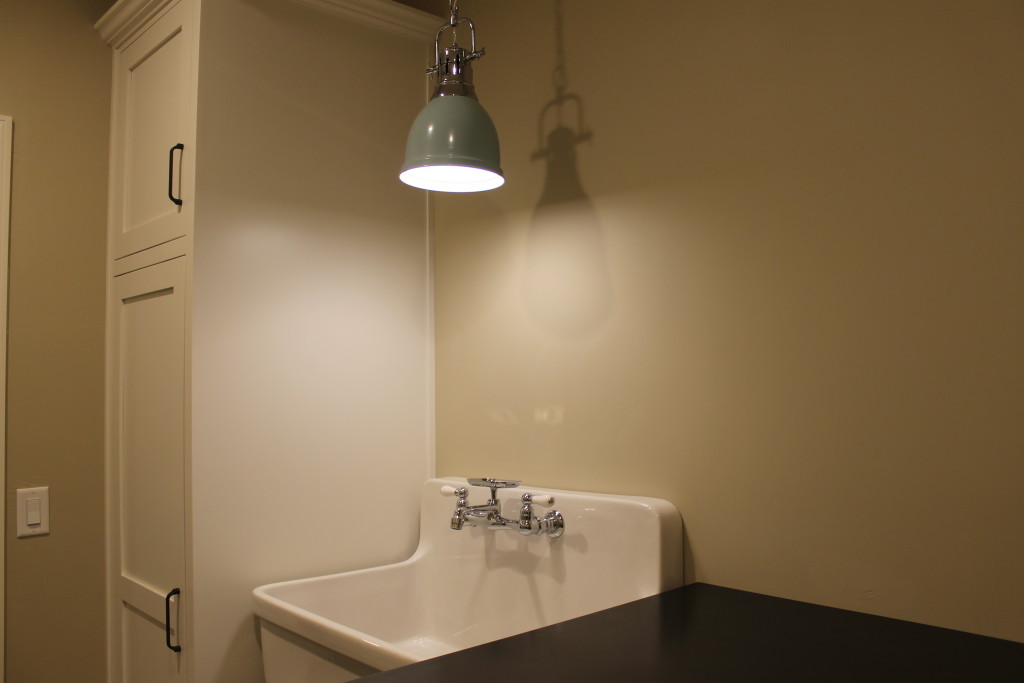 And another great lighting choice-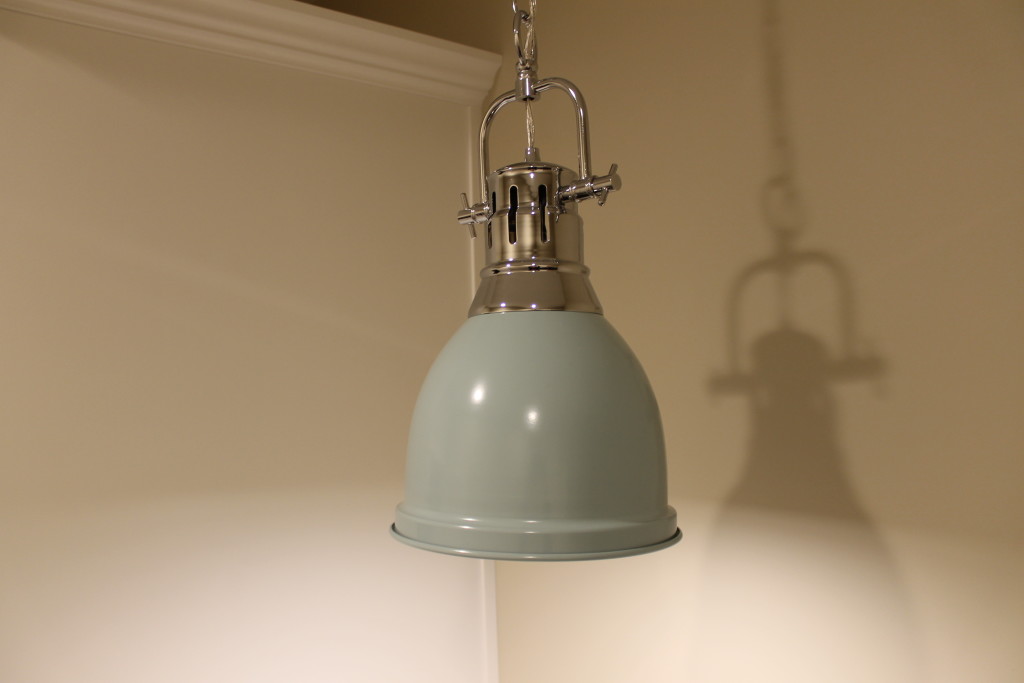 The Farmhouse kitchen!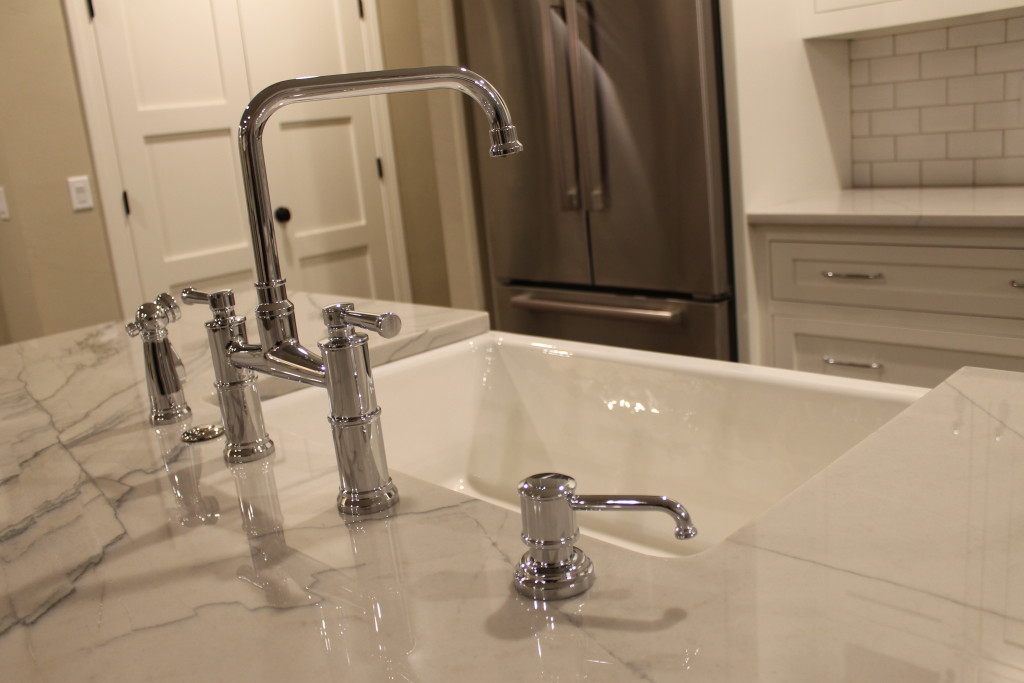 The modern farmhouse kitchen can be what you make it!  But the latest trends include white on white!  Like this white marble counter with white cabinets and white subway tile backsplash!  An apron or "farmhouse" sink with a bridge-style faucet are also on trend with this look.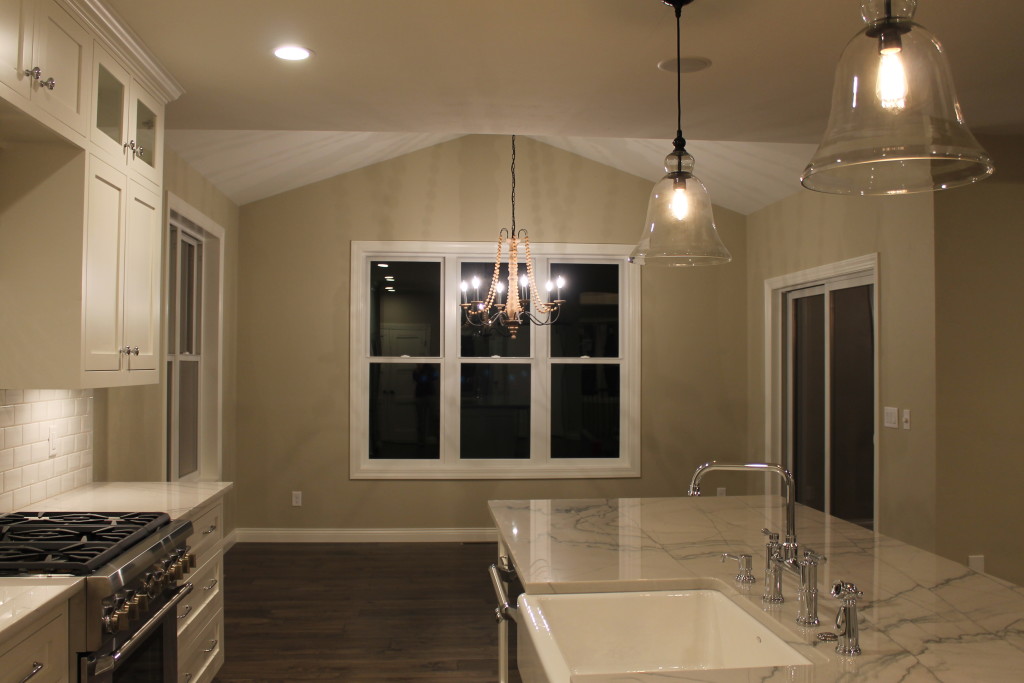 Bright kitchens with big islands, large pantries and plenty of work space are all necessities of the farmhouse kitchen that translate into todays modern design.  Here you see the emphasis on an open concept feel and less formal dining room that connects your kitchen to your outside living areas.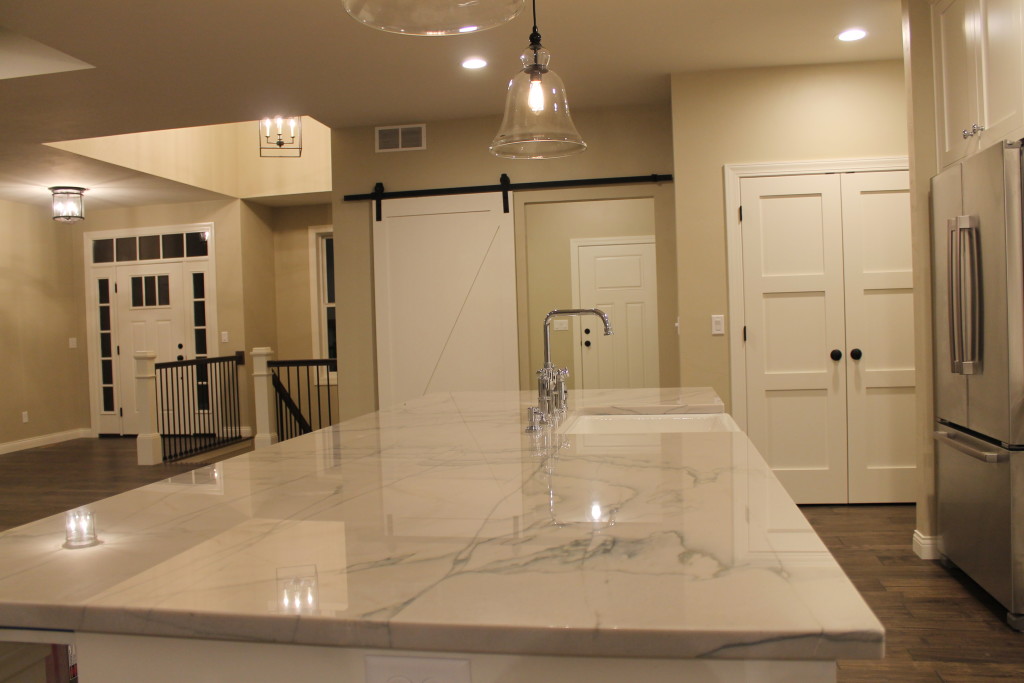 And last but not least- the Barn Door Trend!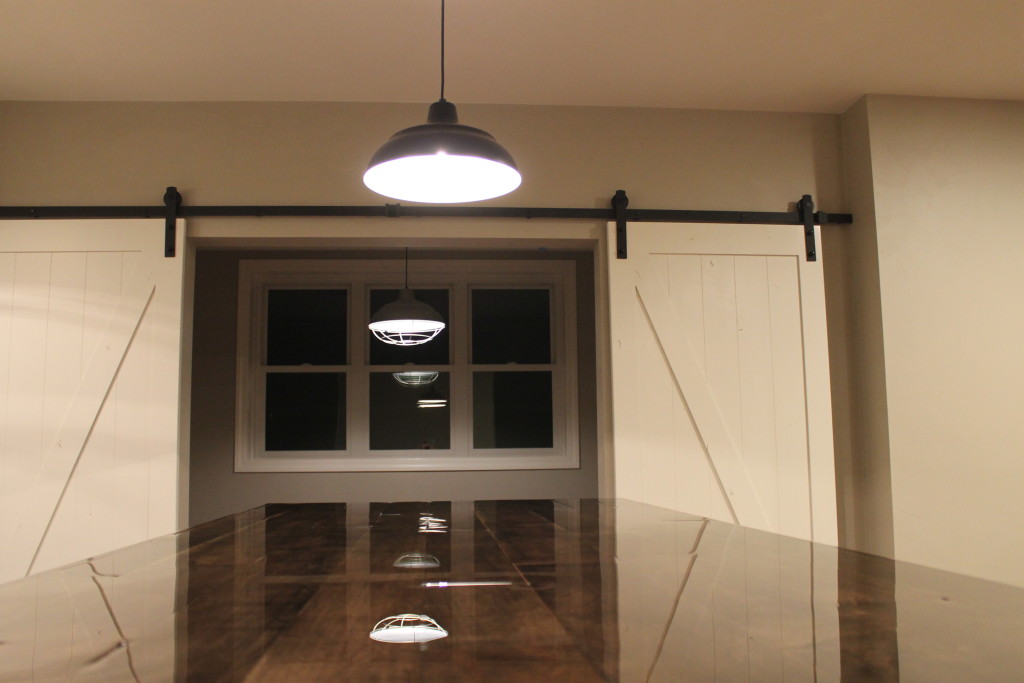 The hottest trend seen in almost every style of new home these days is the addition of the barn door.  Their popularity extends to mud rooms, closets, office spaces and lower levels.  We did a more rustic design recently with reclaimed corrugated steel: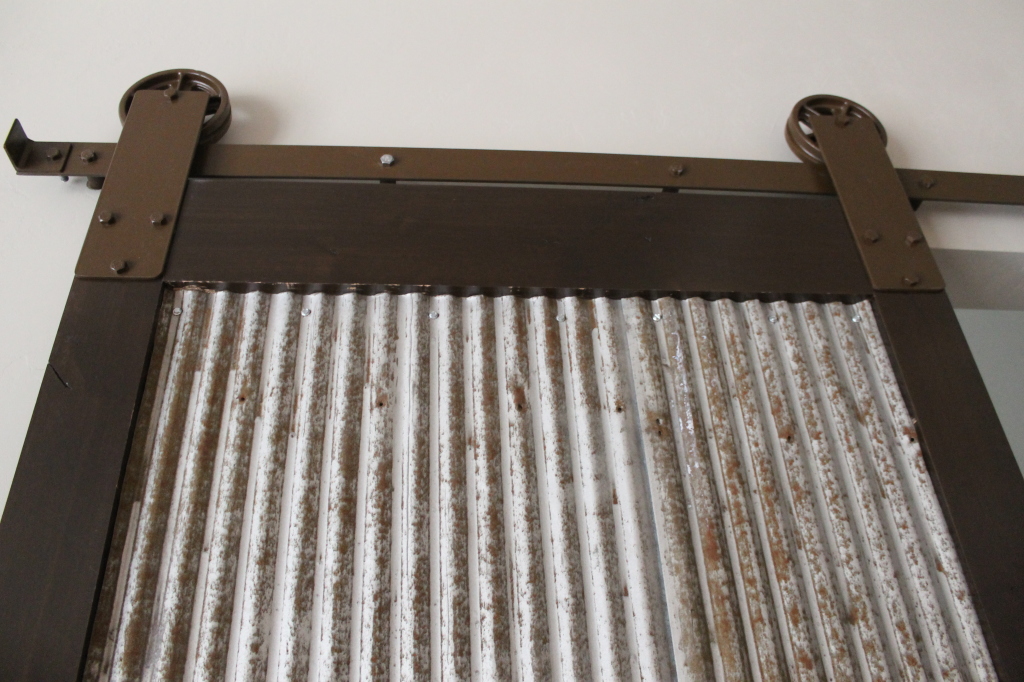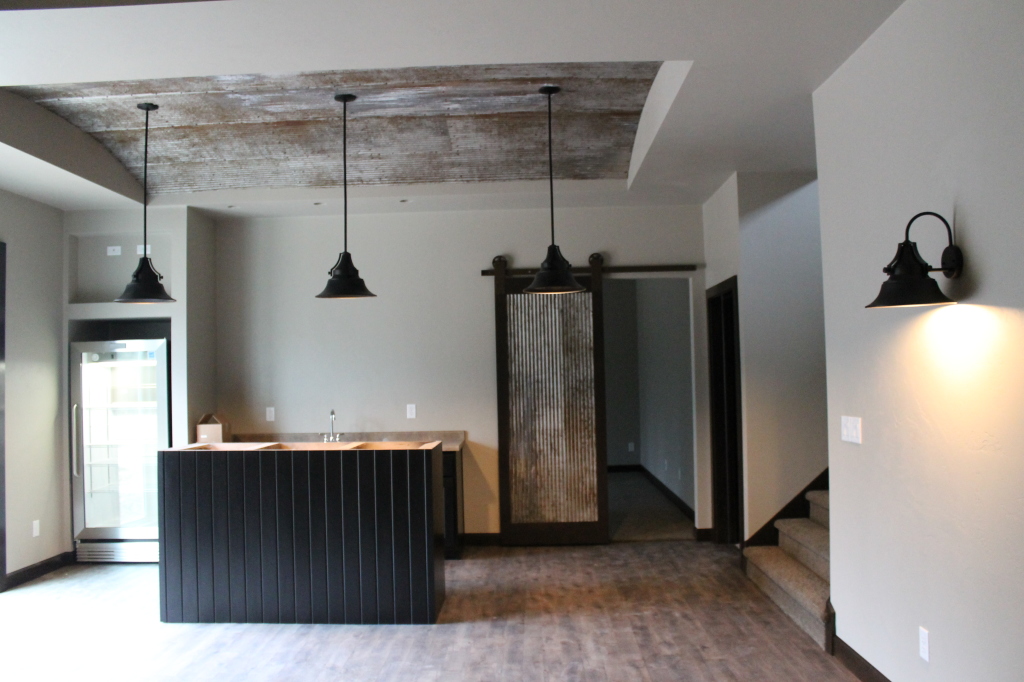 Hopefully I will be able to share pictures of my farmhouse remodel in the New Year!  We are getting close to wrapping up on my vision, which has been 9 years in the making!  Can't wait to see how many of these trends will work their way into my final designs!  Stay tuned!
You Might Also Like: