The Best of White Cabinets!
It seems lately everyone I meet is on a white cabinet kick!  And I am happy to comply with this bright and fresh trend!  Here are some of the recent projects here at MDH that used white cabinets!
#1 Rustic and Cool!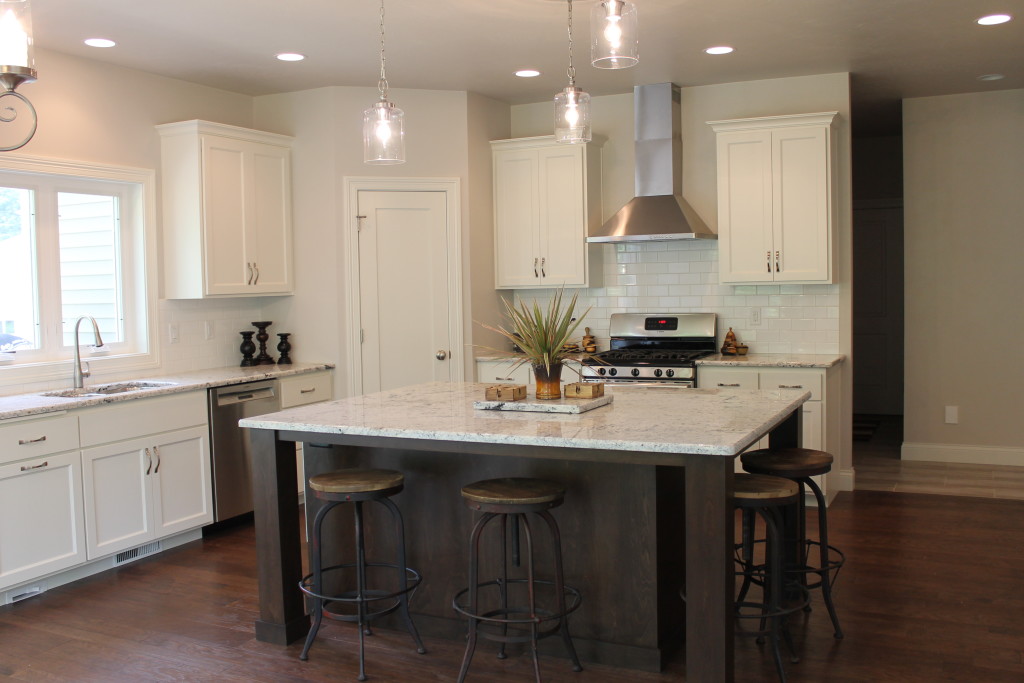 Kitchen Layout:  U-shaped
Description:  Center island, sink with window above, built-in microwave, appliance range hood over stove.
Design Details:  stained island with white cabinet perimeter
#2 Long and Luxurious!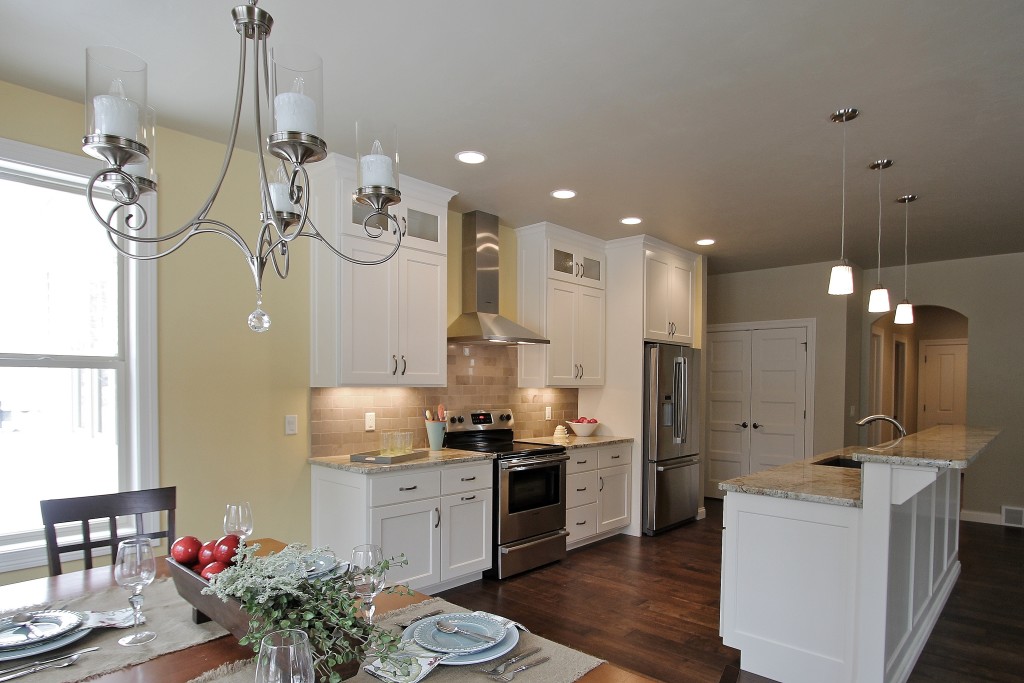 Kitchen layout:  Galley-style
Description:  Raised island, built in appliances with appliance range hood.
Design Details:  Glass doors on cabinet uppers, paneled back on island.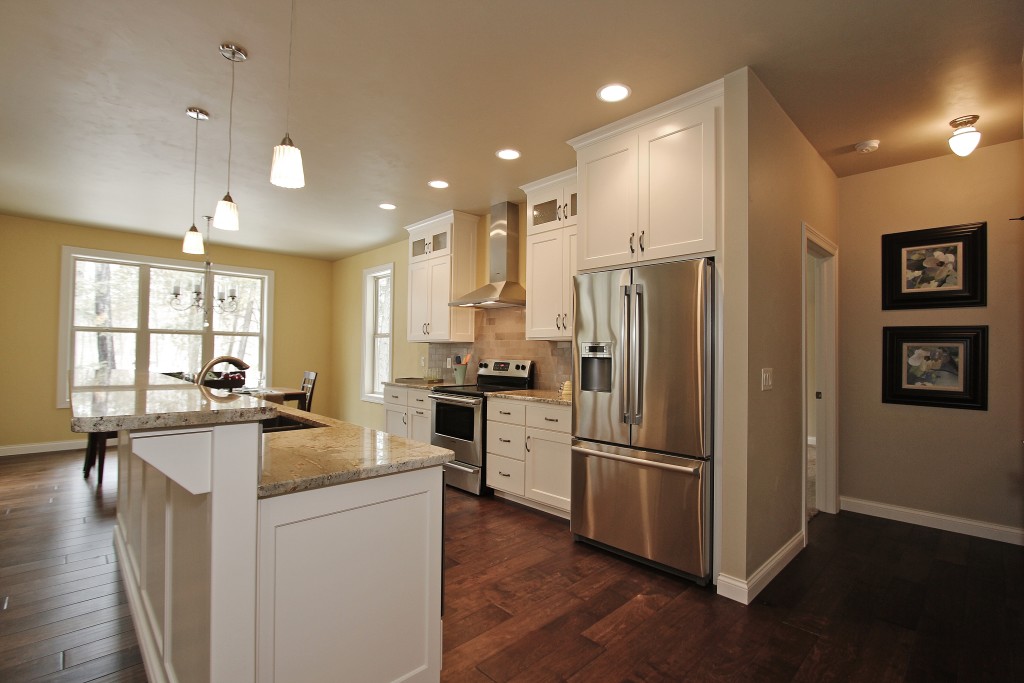 #3: Fun and Open!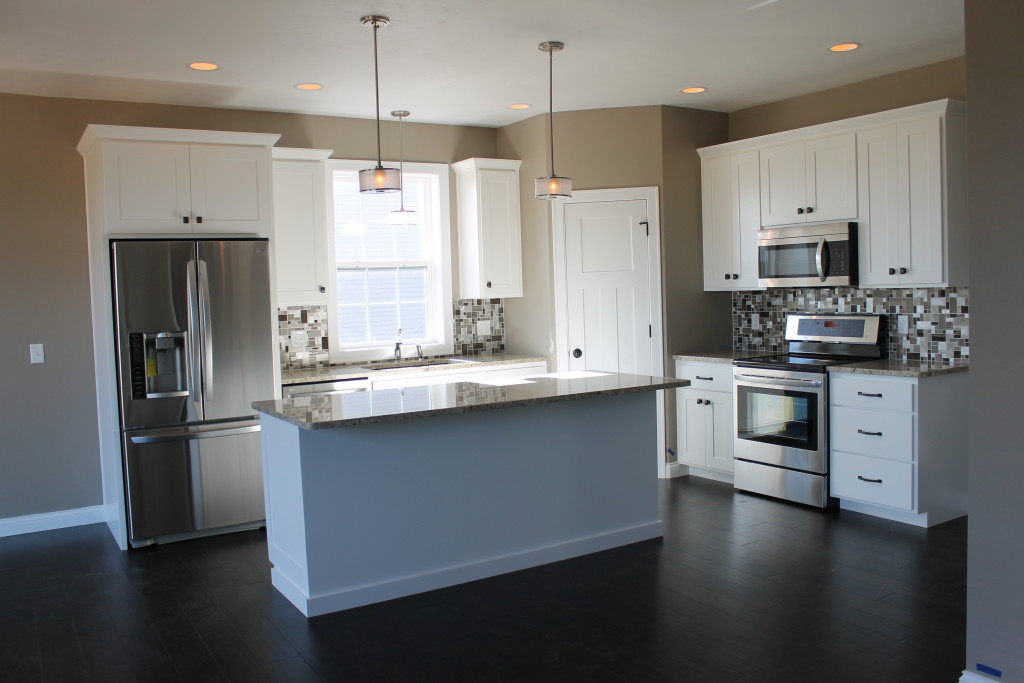 Kitchen Layout:  L-shaped
Description:  Spacious corner pantry and large 8 foot long island.  Sink on outside wall with window above, micro over stove and oven.
Design details:  Granite counters, mosaic tile backsplash and fun wire and crystal lighting!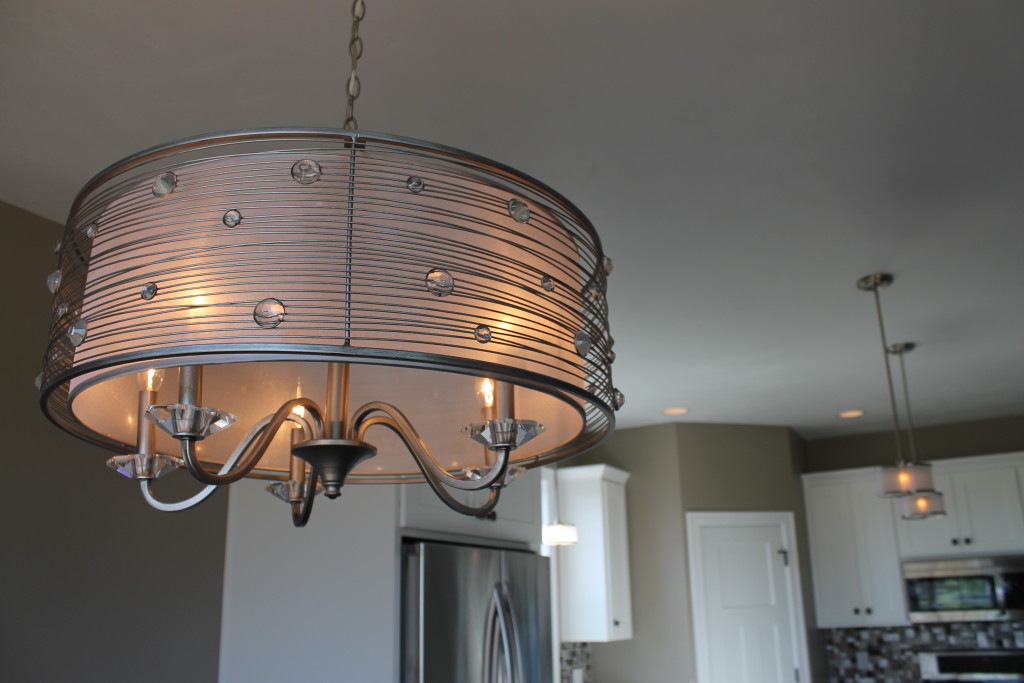 #4 Cool & Contemporary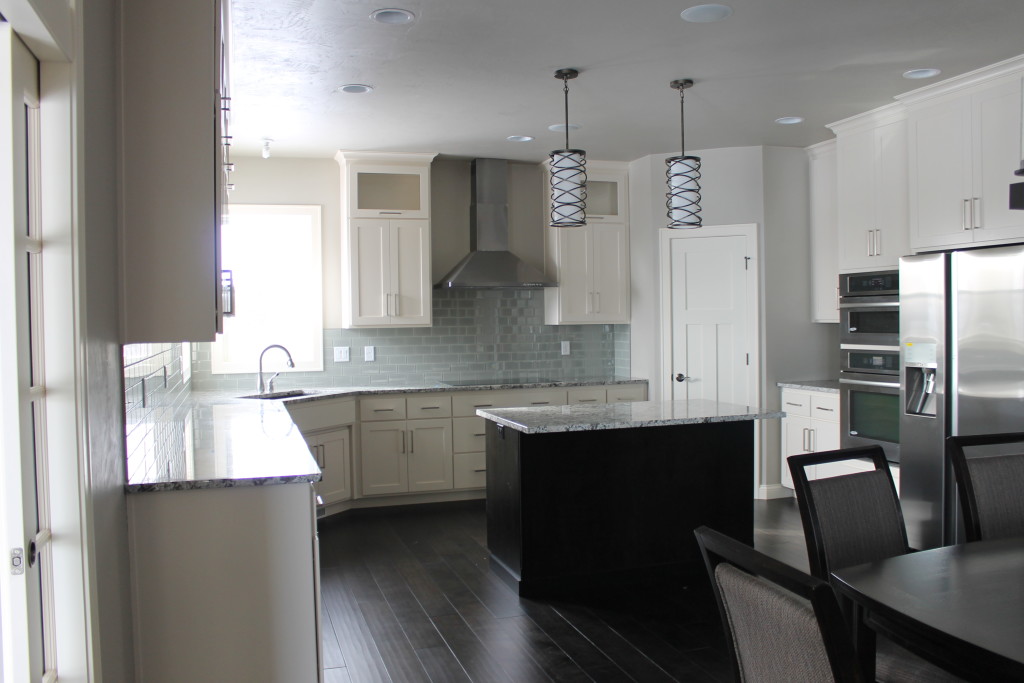 Kitchen Layout:  U-shaped
Description:  Corner sink, center island, built in appliances with wall oven and appliance hood over cooktop.
Design Details:  Grey glass backsplash tile, flip up glass cabinets in uppers, cabinets to the ceiling.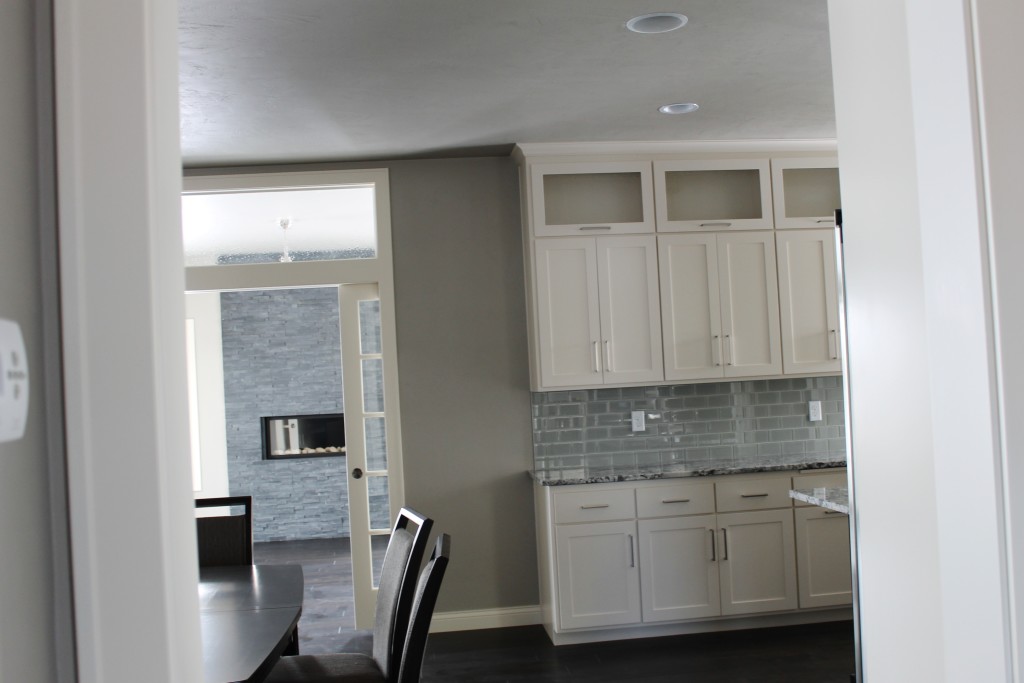 Of course there are a ton of ideas for white cabinets- and if you missed my mini-tour of our Greenville home, that has a very cool grey cabinet color scheme with white trim and doors!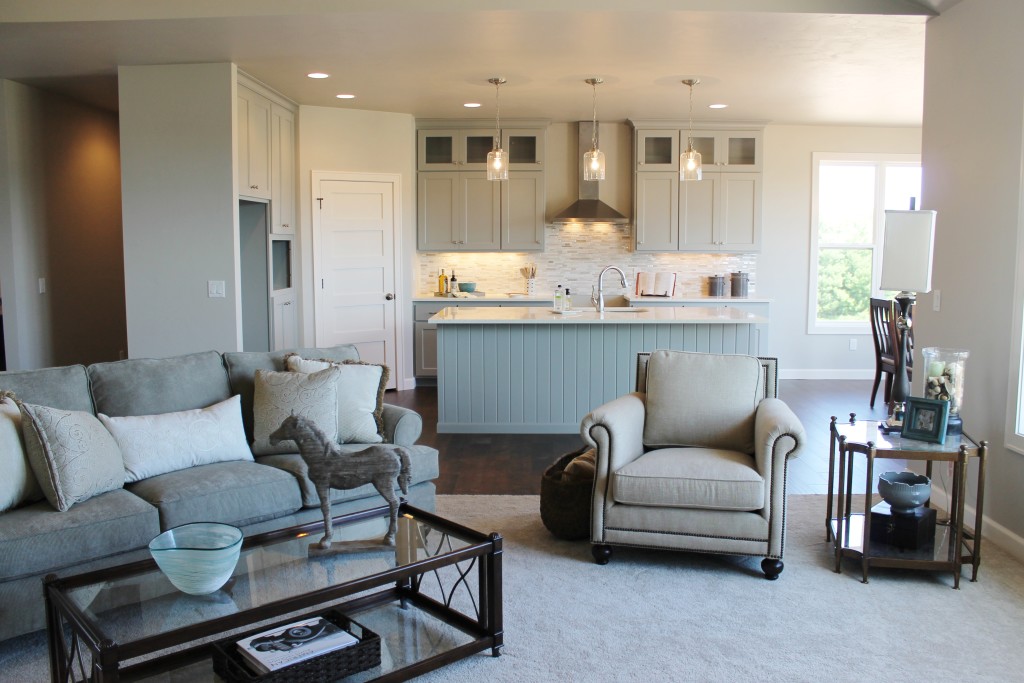 Whatever your style- I am happy to make your dreams of owning a white kitchen come true!  Don't forget to check in next week for a tour of the Custom Meyer Home that was a dream of Dawn's for 2+ years!  We are finishing up the beautiful white kitchen there right now!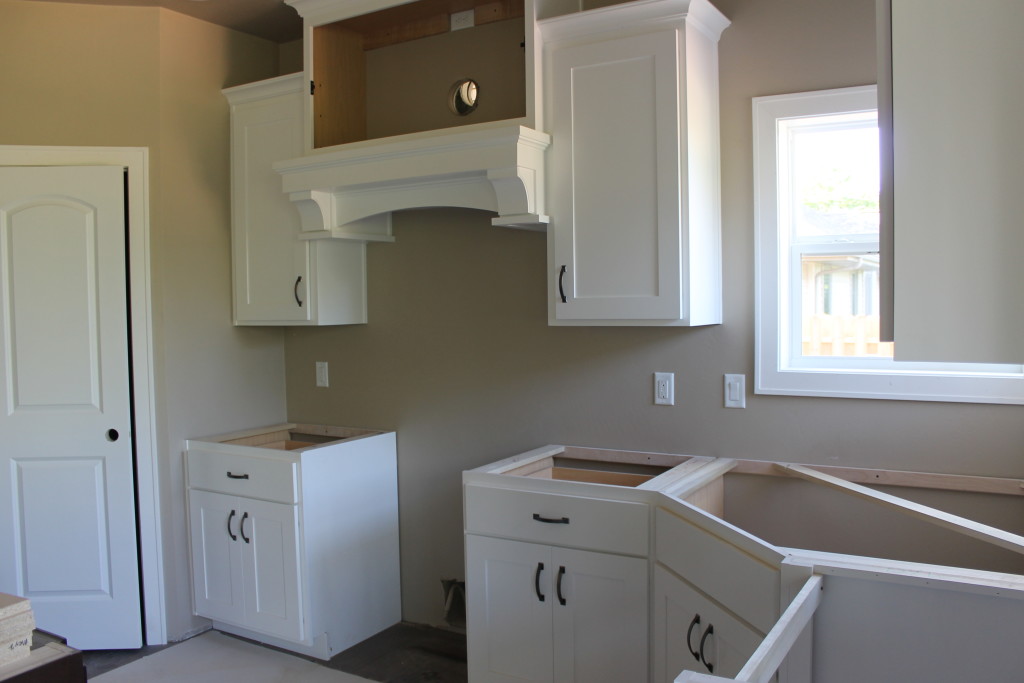 And don't forget to CONTACT ME if I can help you with your next build project!