A sneak peek of 2169 Rowling Road in De Pere!
It was a frosty-cold morning when I checked in on our Green Bay Showcase Entry out in the Hemlock Creek Subdivision (known to me for the Harry Potter themed street names like Wizard Way, Quidditch Ct, and Potter Dr).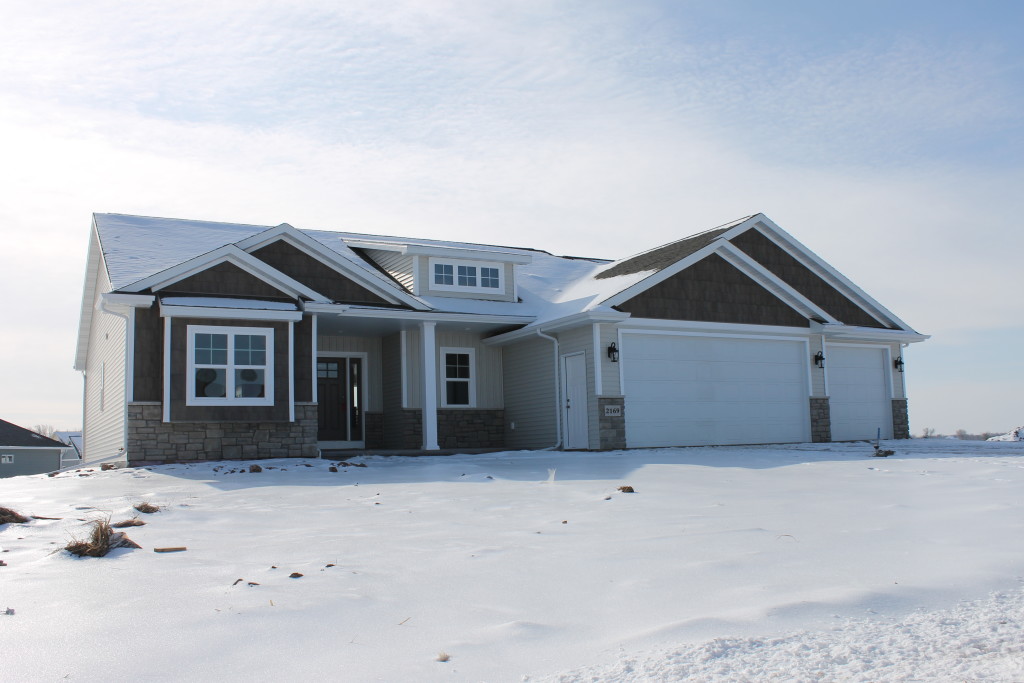 The 1900+ square foot MDH ranch was in the midst of final staging and beautification for the event, so we'll just take a quick peek at all the great features this home has to offer!  Remember this charmer is FOR SALE!  You can contact me direct at 920-810-8347 for pricing!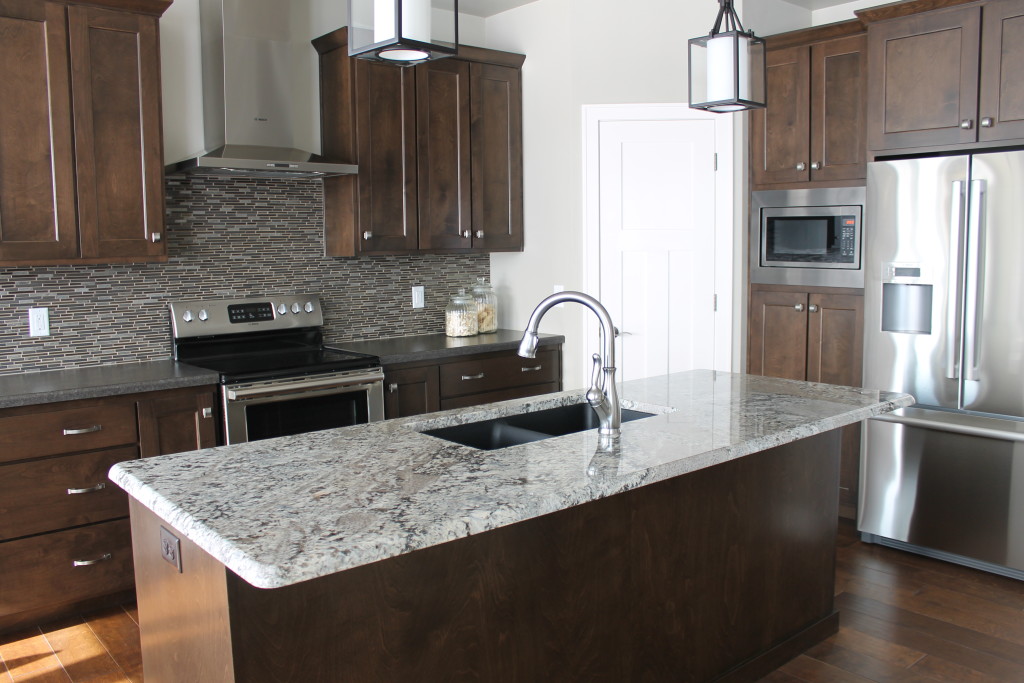 Let's start in the kitchen!  The draw of every new home these days!  Bright and spacious with hardwood floors, granite island, stainless steel appliances…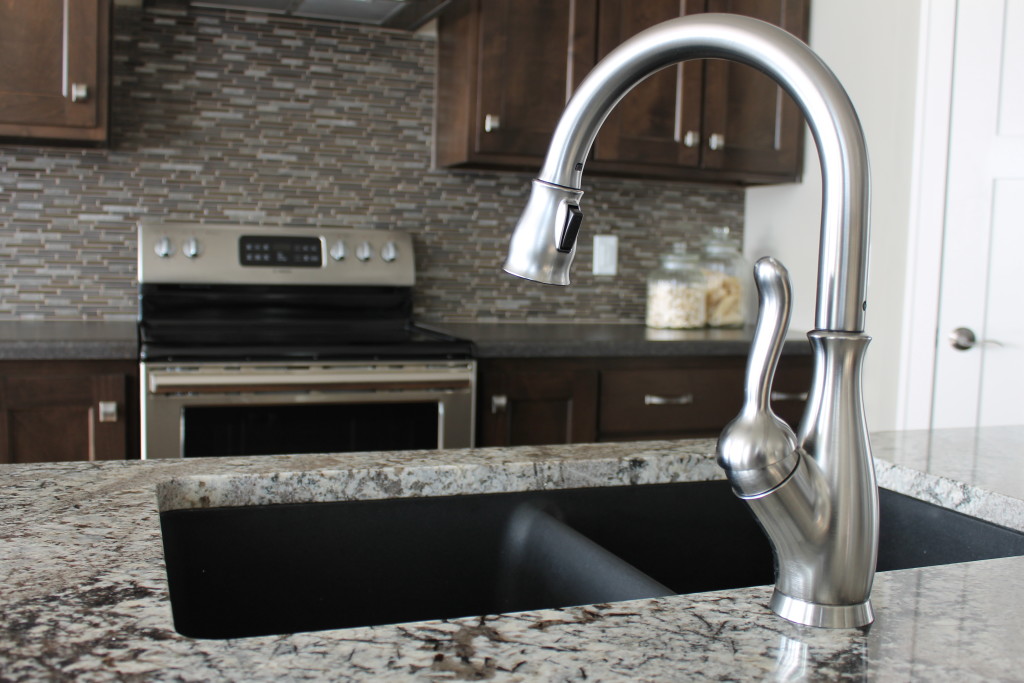 And how about a close-up on that amazingly graphic backsplash tile?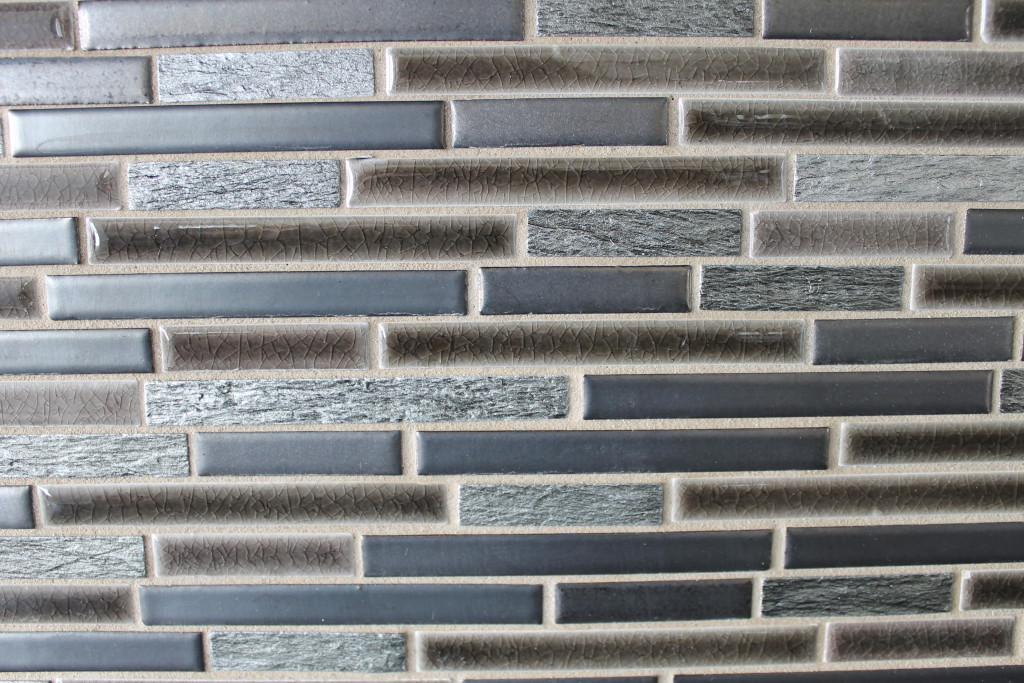 To your south you will catch all the sun pouring into this breakfast nook-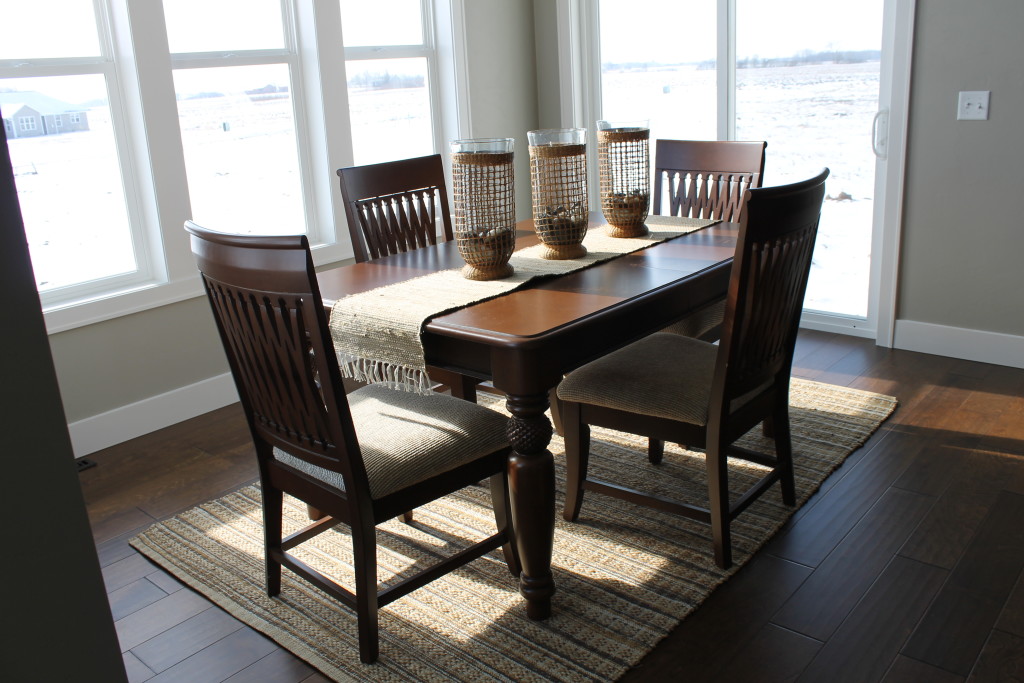 This open concept design gives you a visual from the kitchen to the front foyer.  I love the feel of the white trim mixed with the warmer woods of the flooring and the staircase.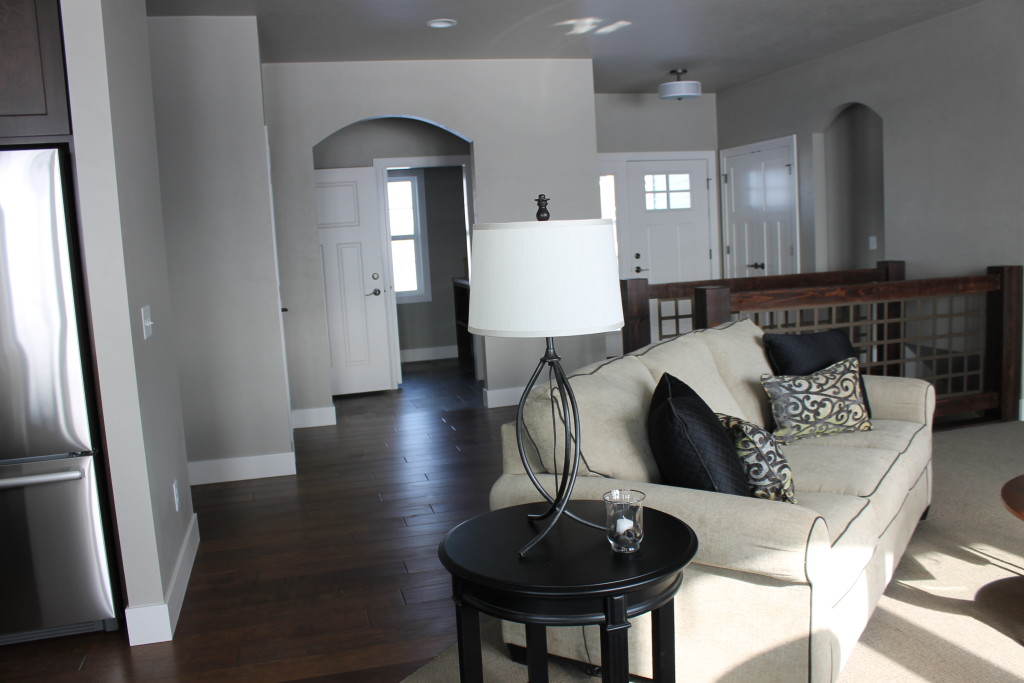 Let's take a closer look at that open staircase that separates the foyer from the living space!  Custom designed with a rustic charm and custom welded inserts instead of spindles, giving it a metallic lattice look.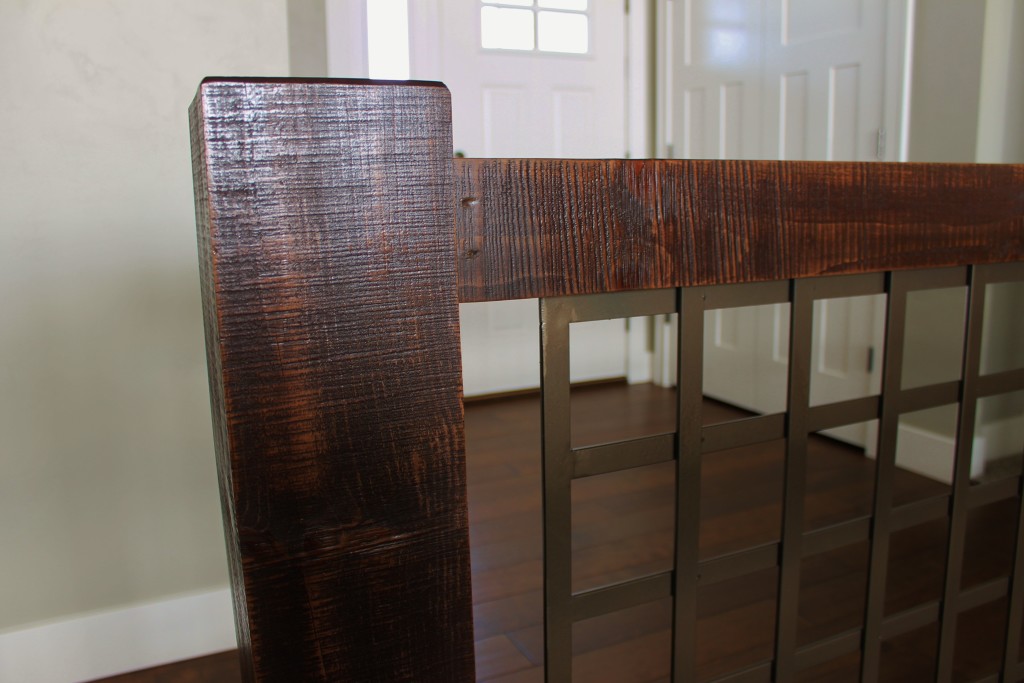 Which also compliments the custom mantle on the Great Room fireplace!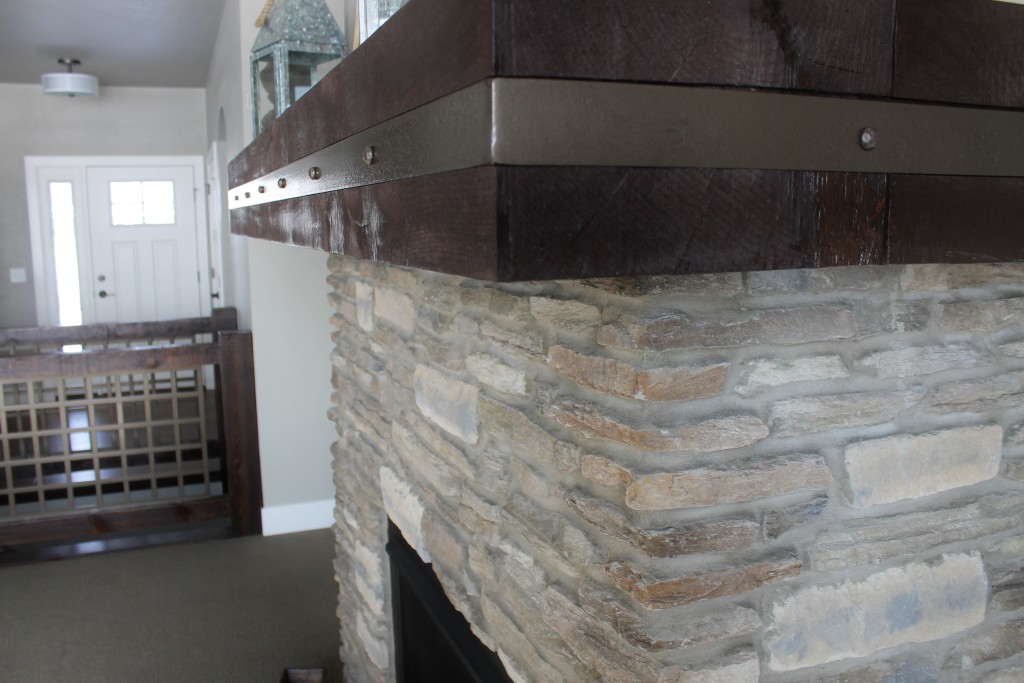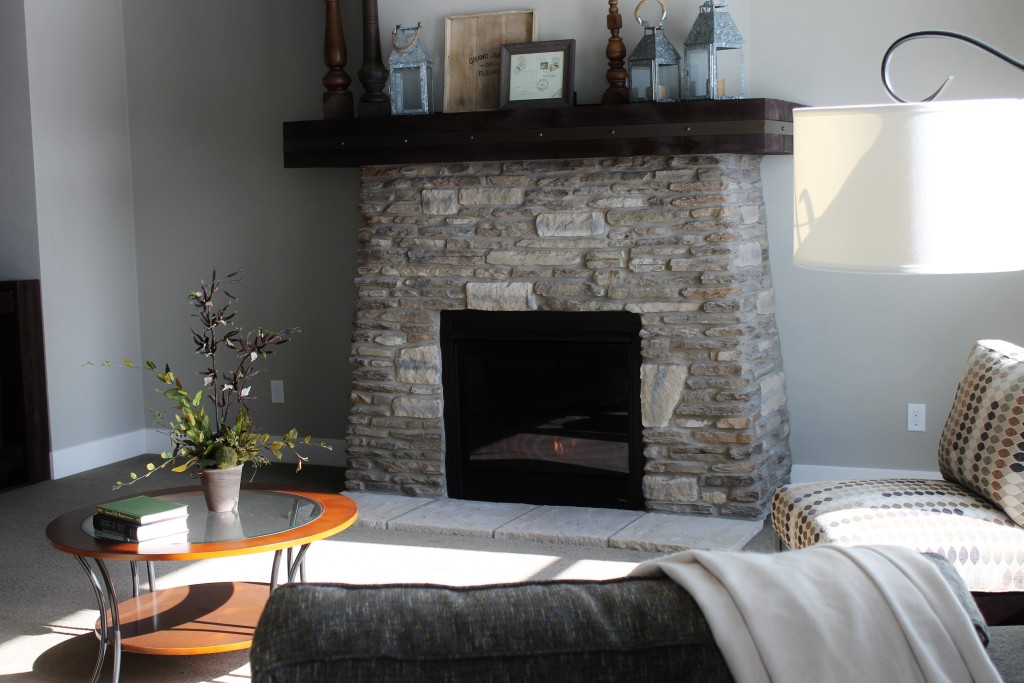 Details like these add depth and character to this otherwise pretty straight forward design.  But its the details that give our MDH plans that  little something extra!  I also love how the arched doorways in this home give you a little peek into different areas of the home.  The one at the center of this picture is the entrance to the mudroom and laundry off the garage entry.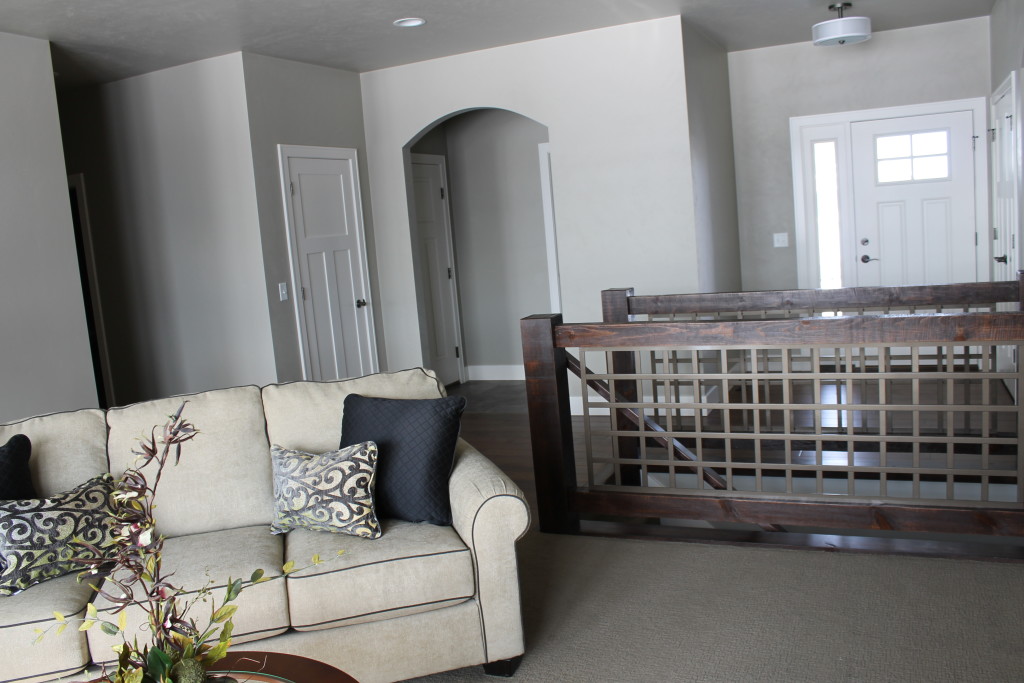 And this hallway has the arched entrance to the Master Suite as well as the entrance to the powder bath, tucked away from the main space to give your guests more privacy.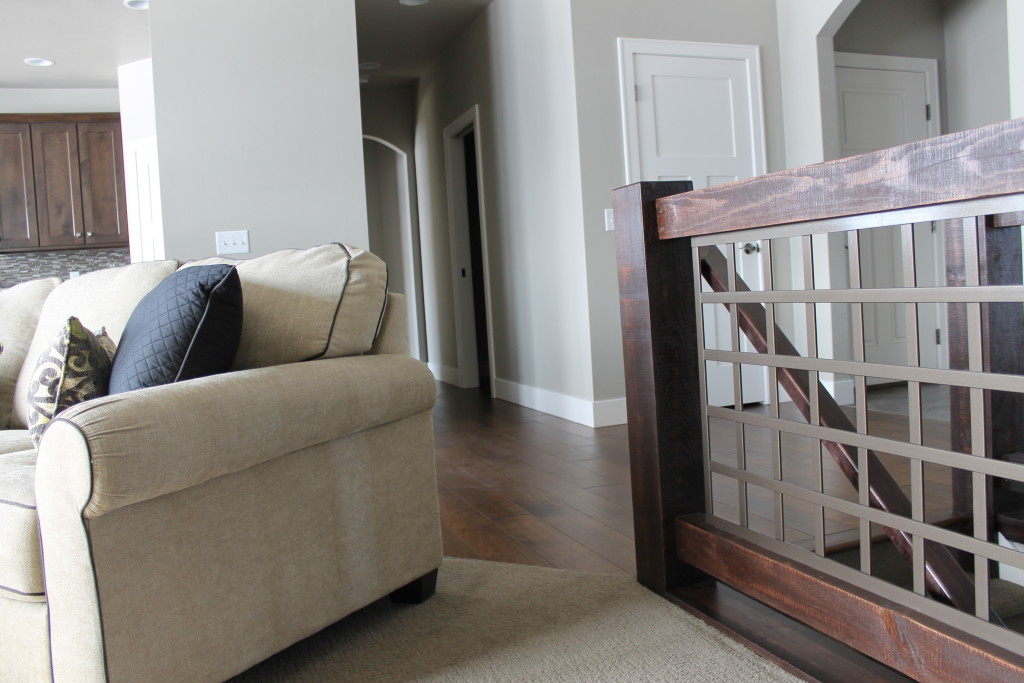 And now just a quick stop in the Master Suite!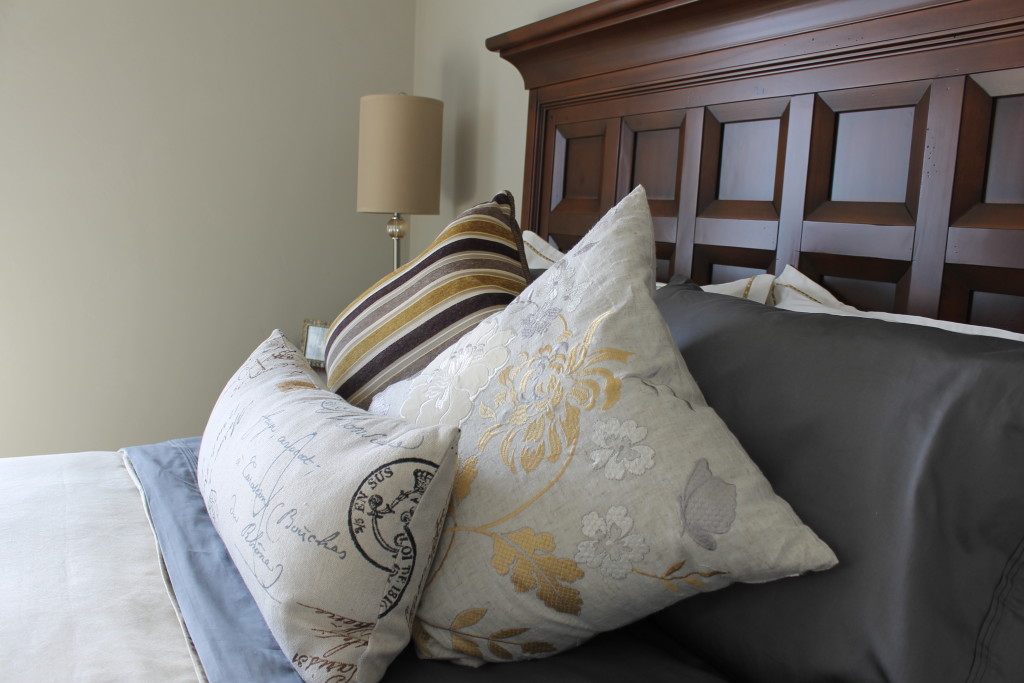 The attached bath has two sinks and tons of natural light!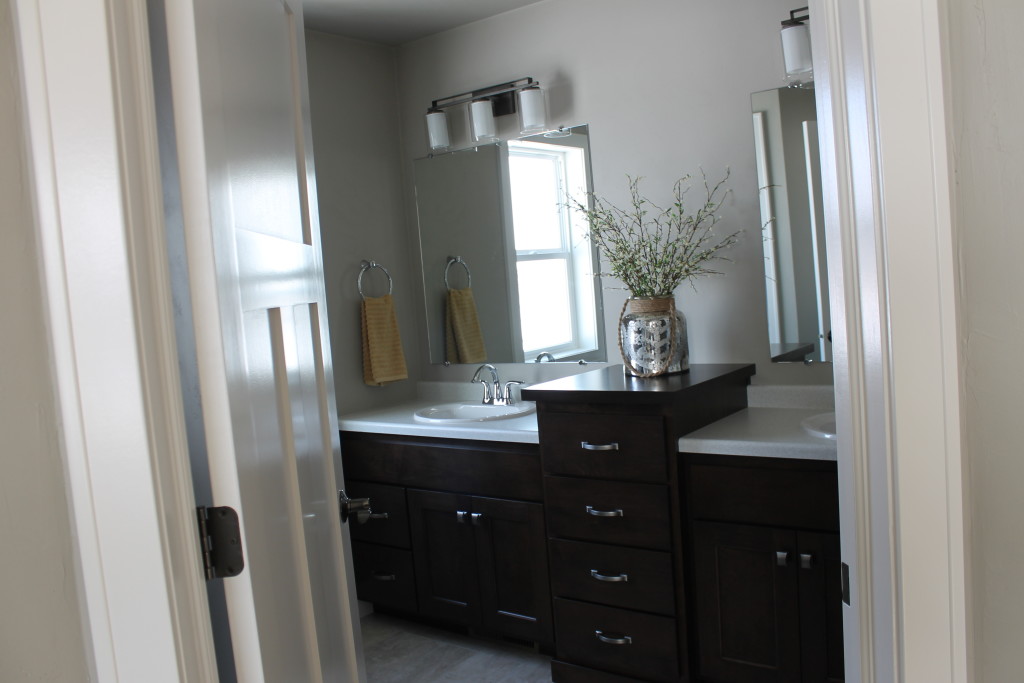 And another arched doorway in the toilet and shower area!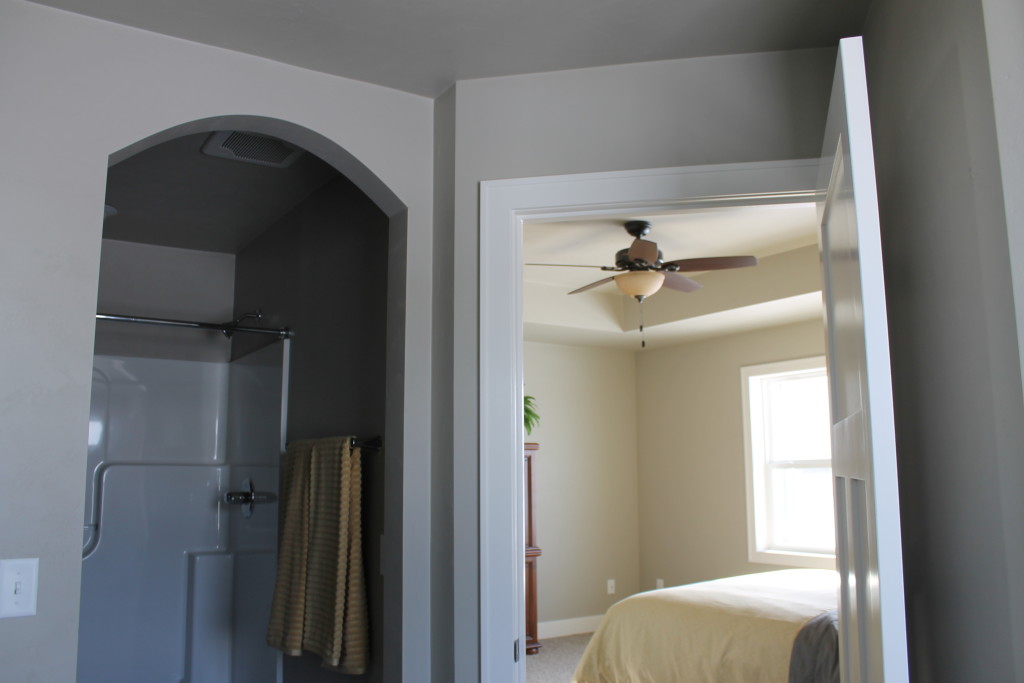 Don't forget a glance into the spacious walk-in closet!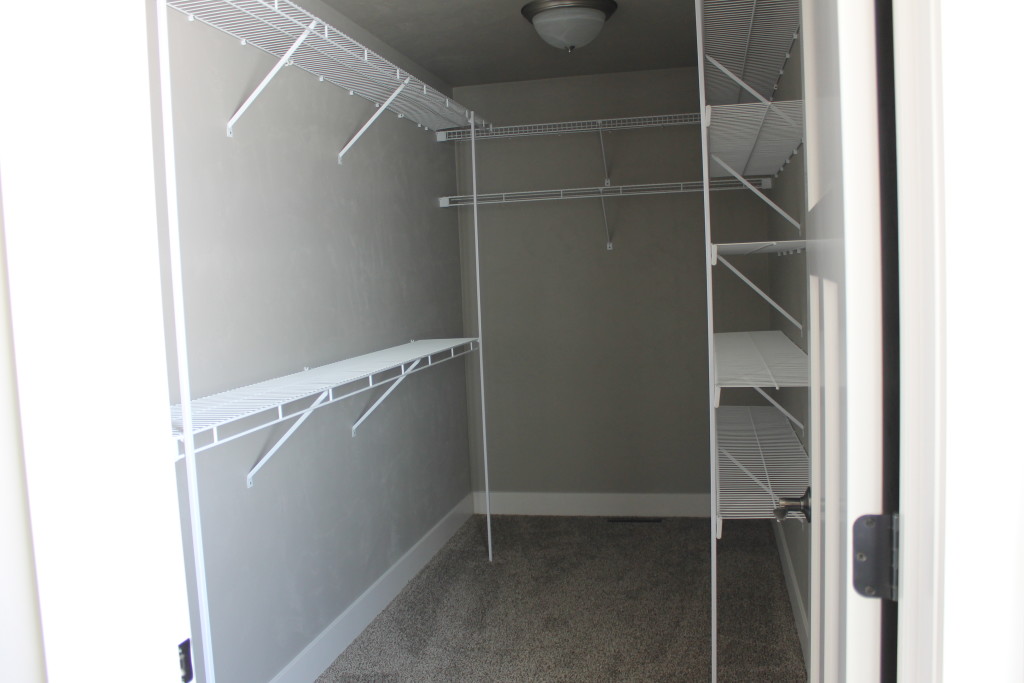 The other two bedrooms in the house are on the east side, separated by a full bath.  The front room uses the bump out as an adorable window seat!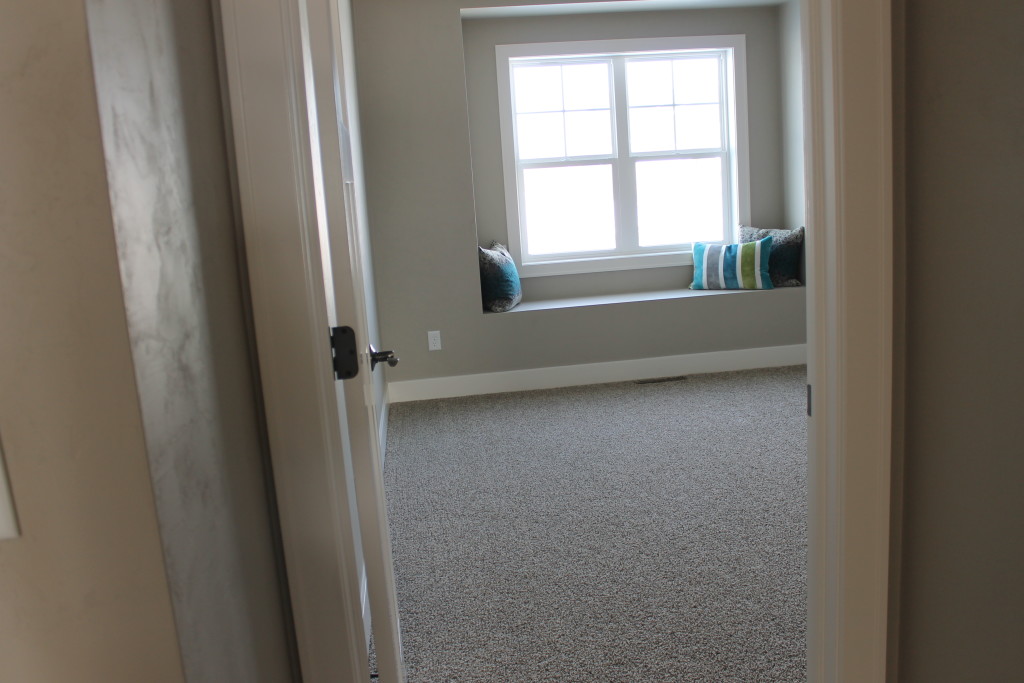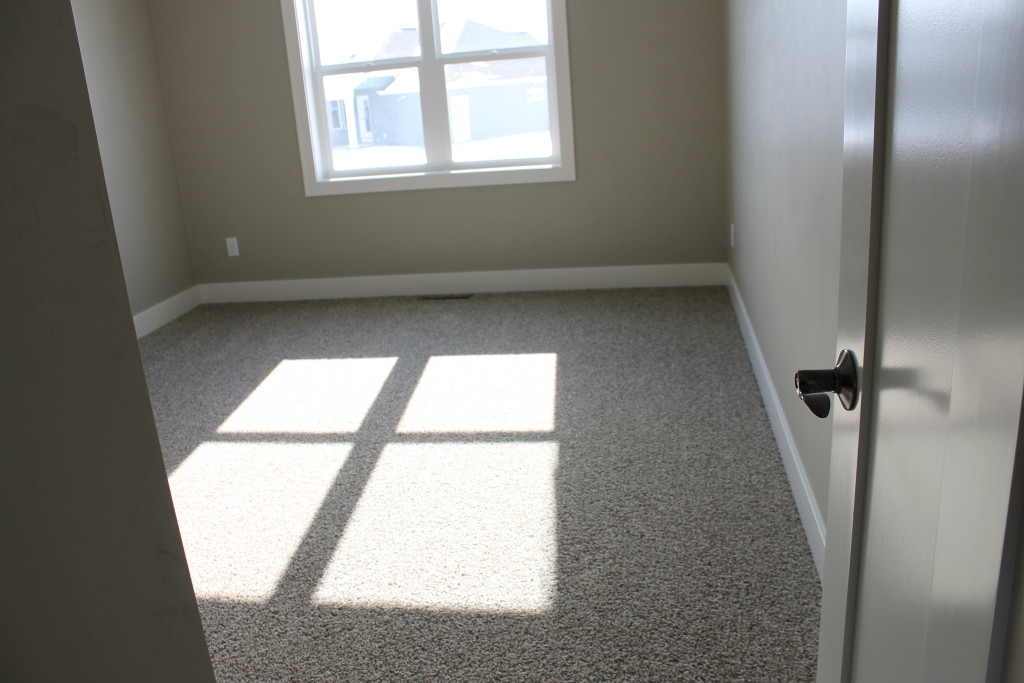 And there you have the highlights from your tour of this design!  Open all weekend long on Rowling Rd in De Pere (Town of Lawrence)!
Thanks for taking a peek with me!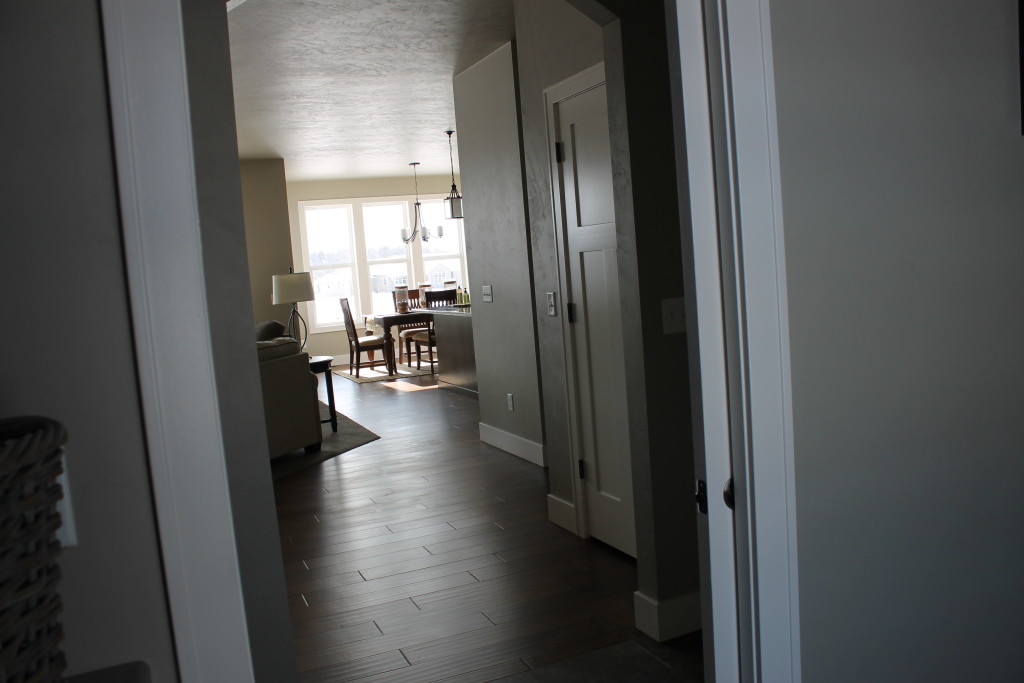 Don't Forget to Catch all the Home Tours!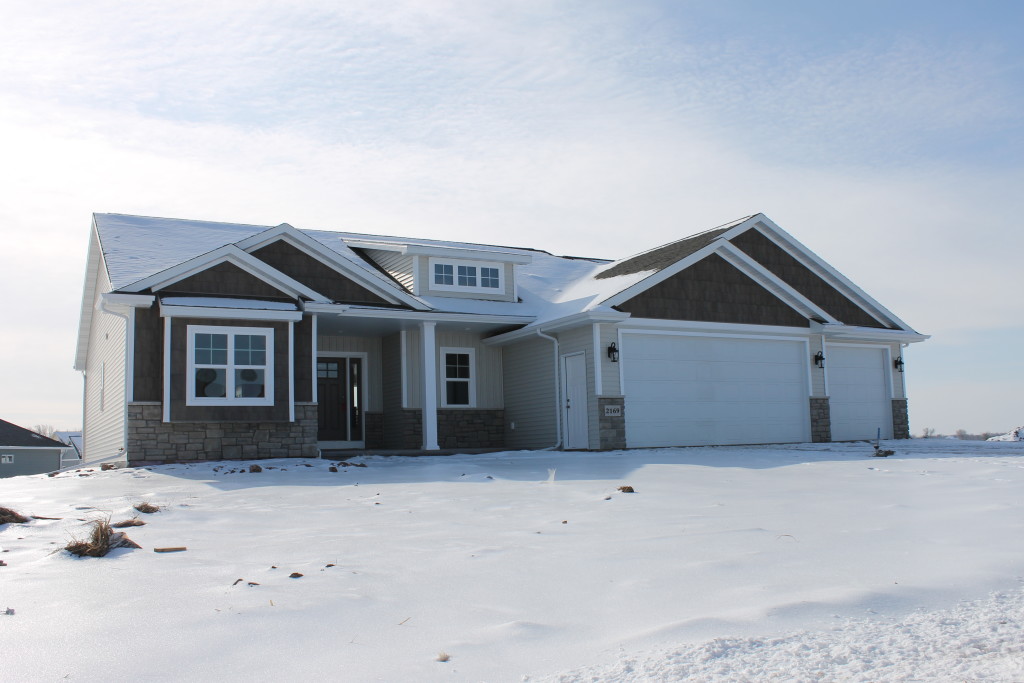 And for inquiries on properties for sale email me at-
katie@midwestdesignhomes.com