Tour 1041 Glennview Drive in Greenville!
If you've been waiting for a tour of that great 1.5 story home we are building in Towering Pines– the newest subdivision in Greenville- wait no longer!
Let's start this tour through the three-car garage and right into the mudroom!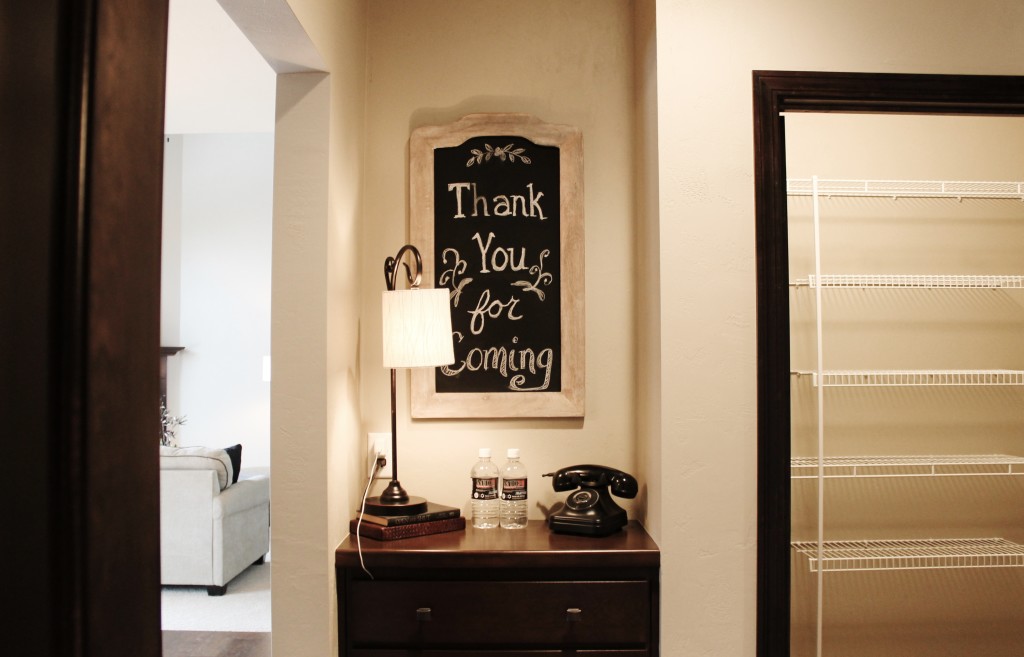 This space is complete with a walk-in closet, bench with hooks, drop zone for all your charging needs, a half bath and-
The Laundry Room!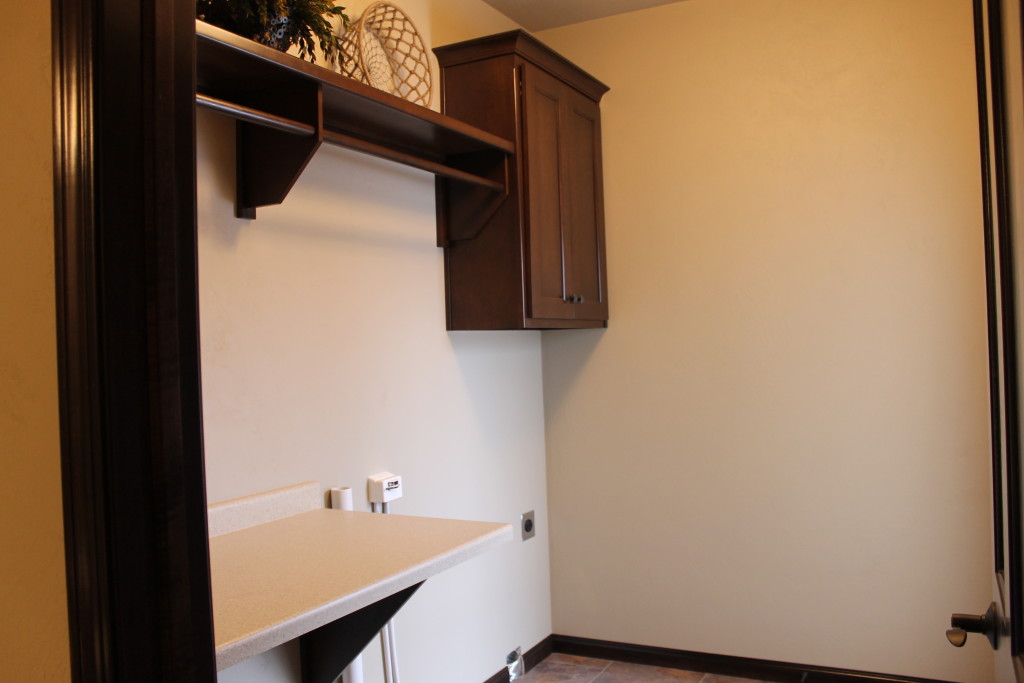 Lots of counter space for folding, plenty of hanging and cabinet storage and as a bonus- a door to the outside!  So convenient for when you want to run in quick from the backyard without dragging dirt through your dining and kitchen!  Speaking of-
Check out the Kitchen!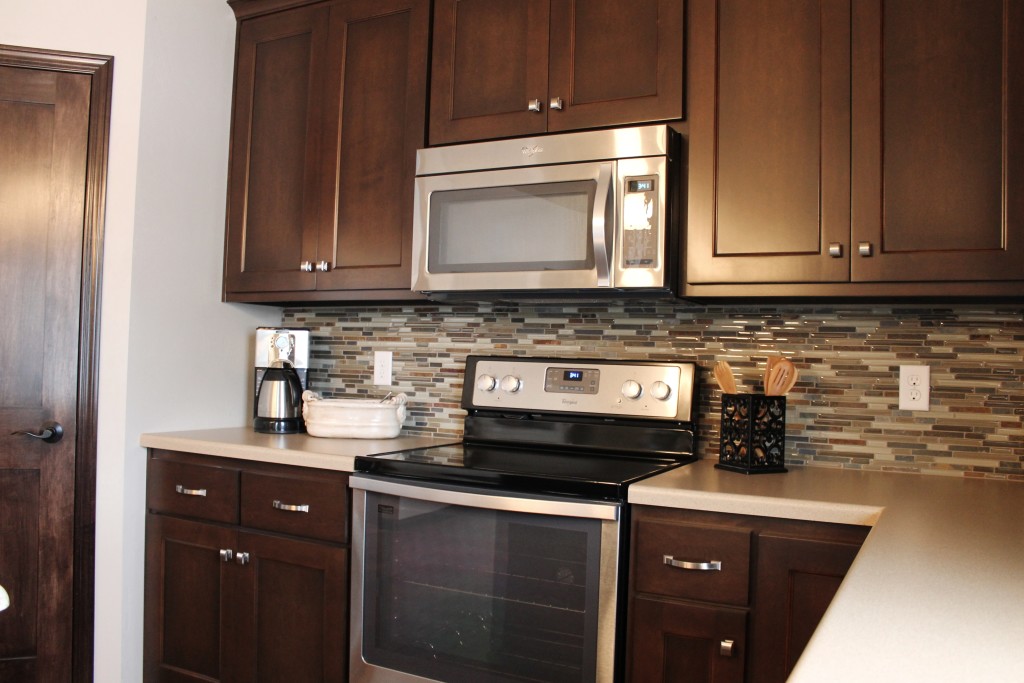 Warm colors flow from the stained wood cabinets, Golden River Granite and stylish glass backsplash!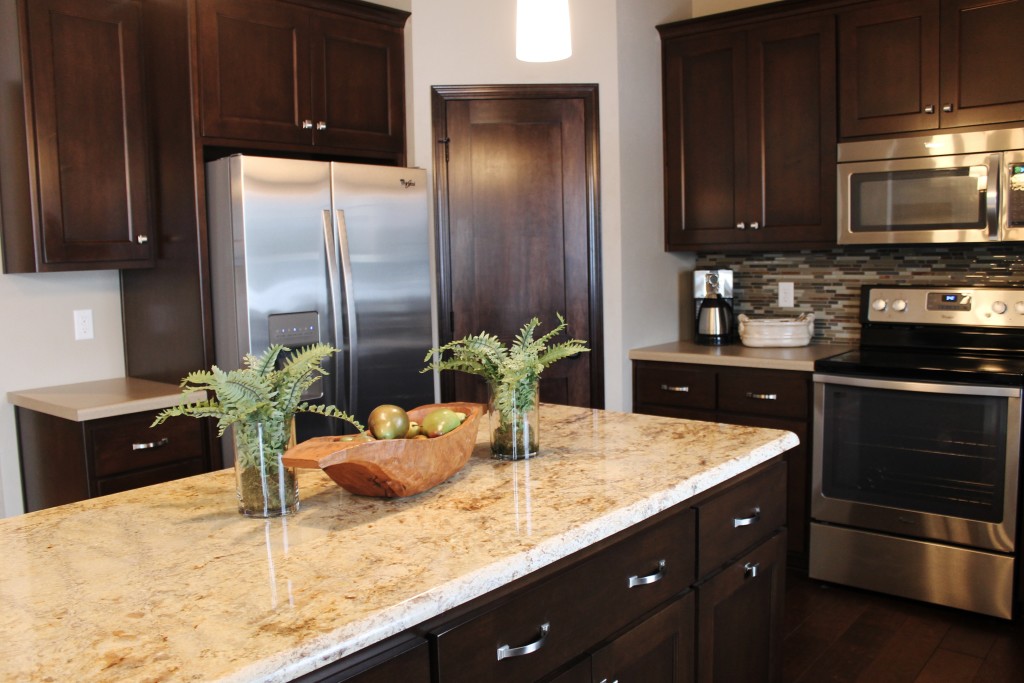 Granite: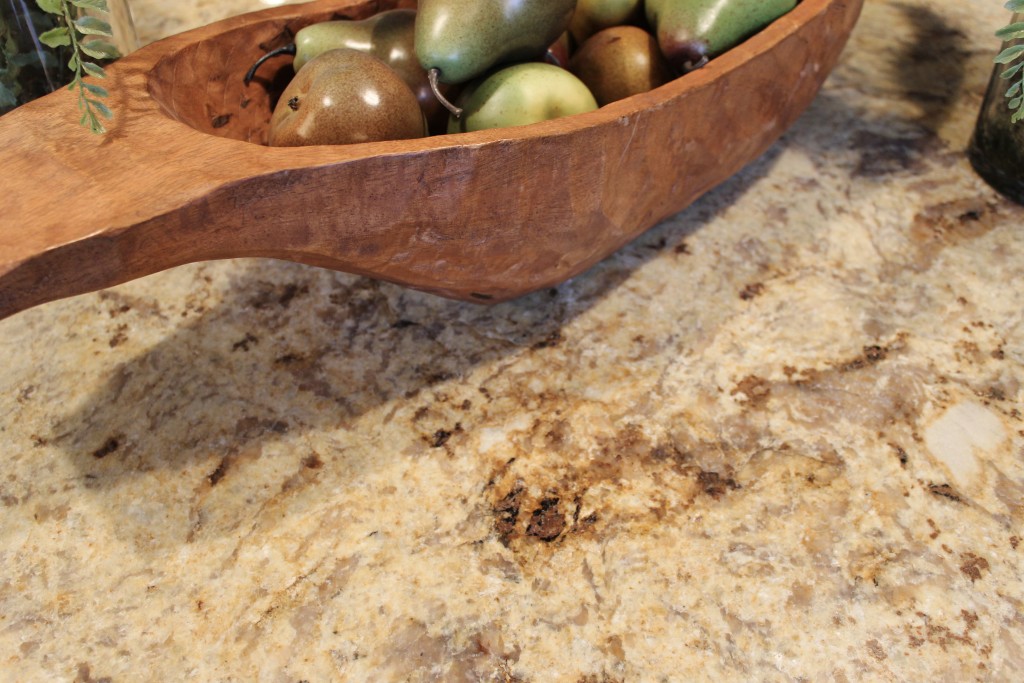 Great work triangle provided by the U-shape design, spacious center island and the sink with a view to the outside!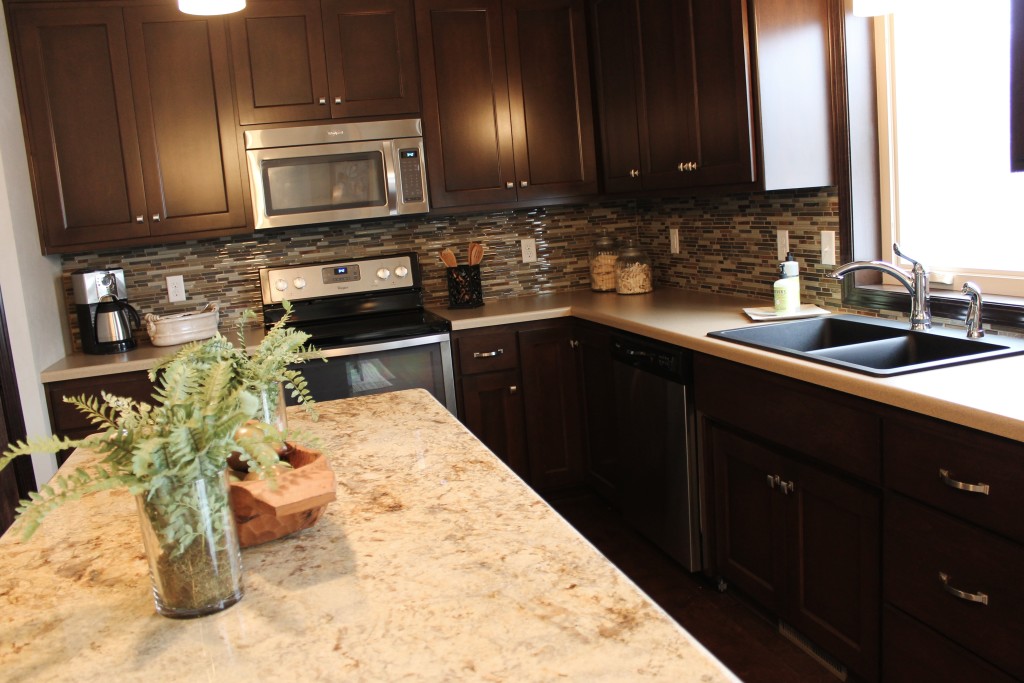 Don't you love this modern granite composite sink?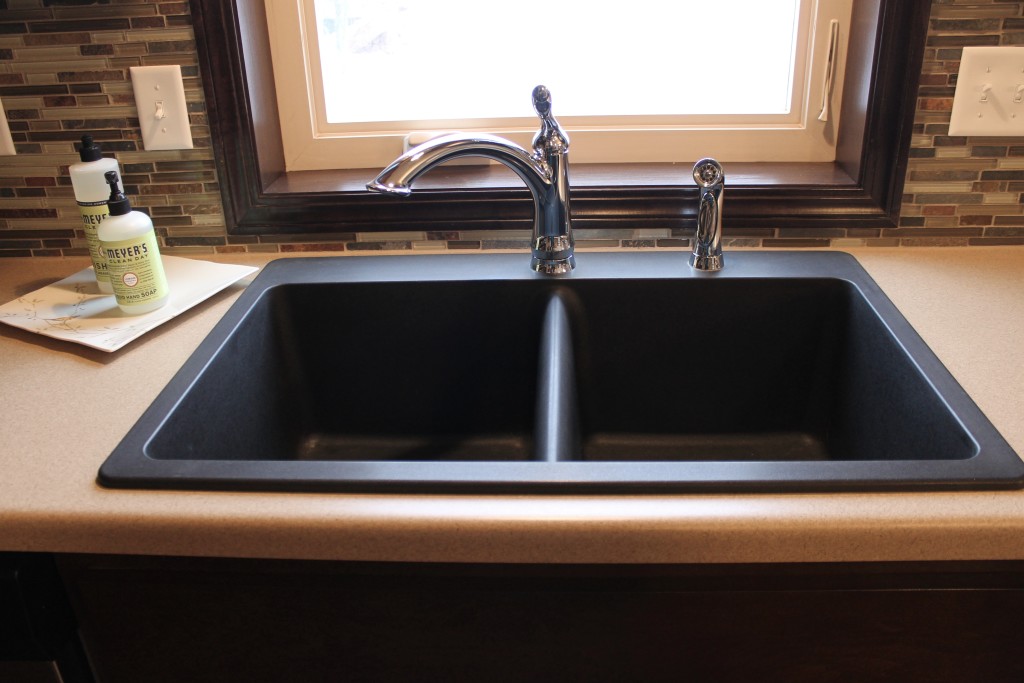 And here's another look at that mixed material backsplash-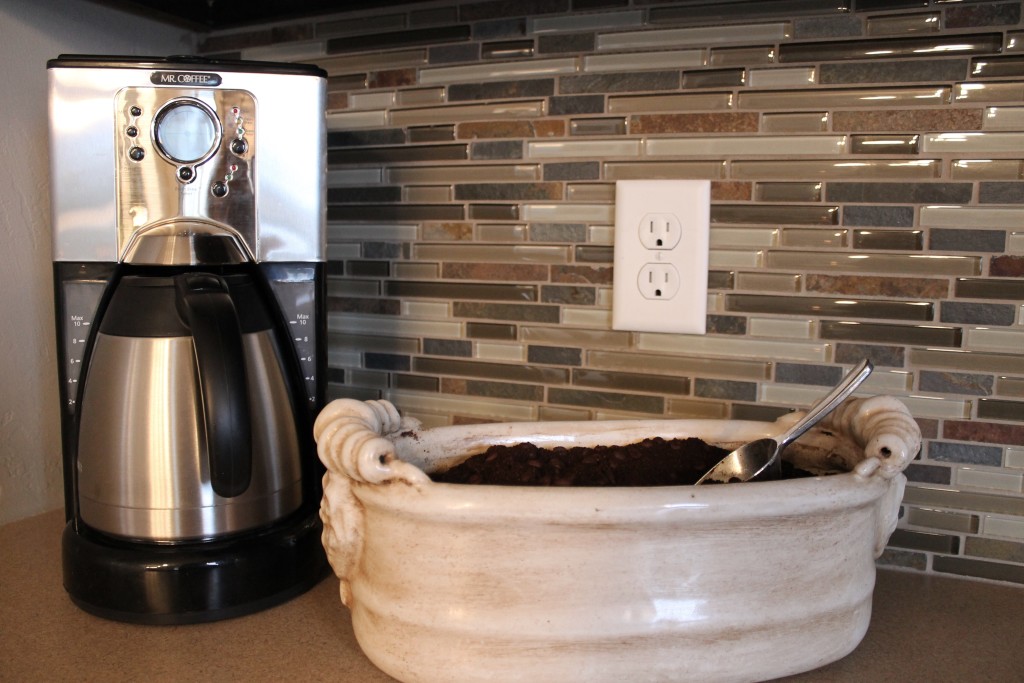 A combination of glass and slate that works with the warmer hues of this house, but would also compliment a more gray color scheme.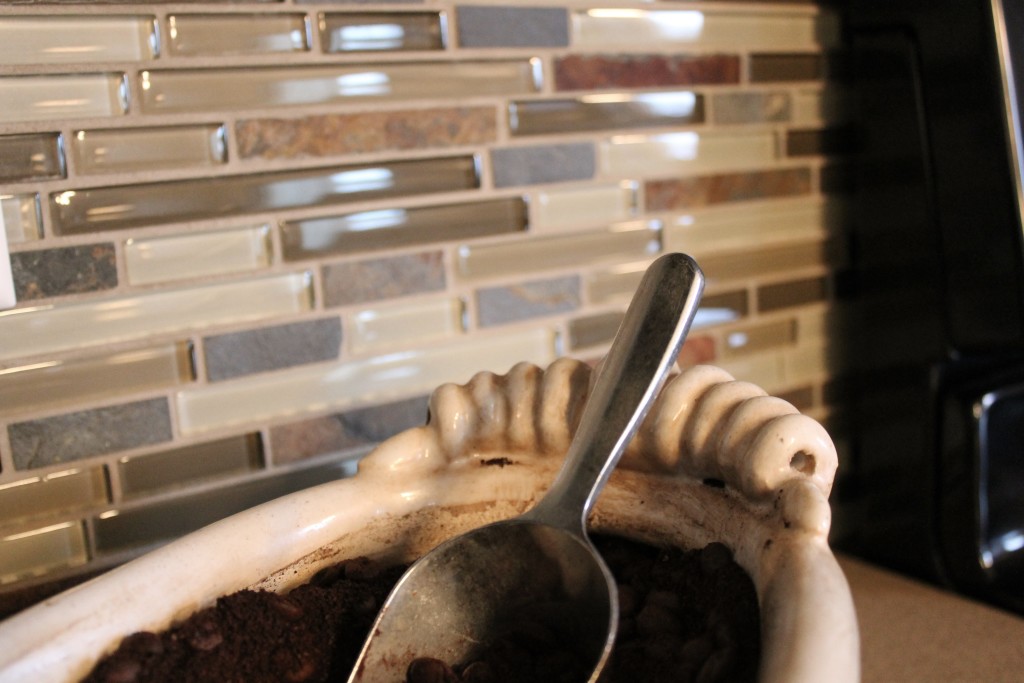 Standing in that beautiful kitchen, let's turn around and check out the open concept feel of this dining room that flows right into the living space!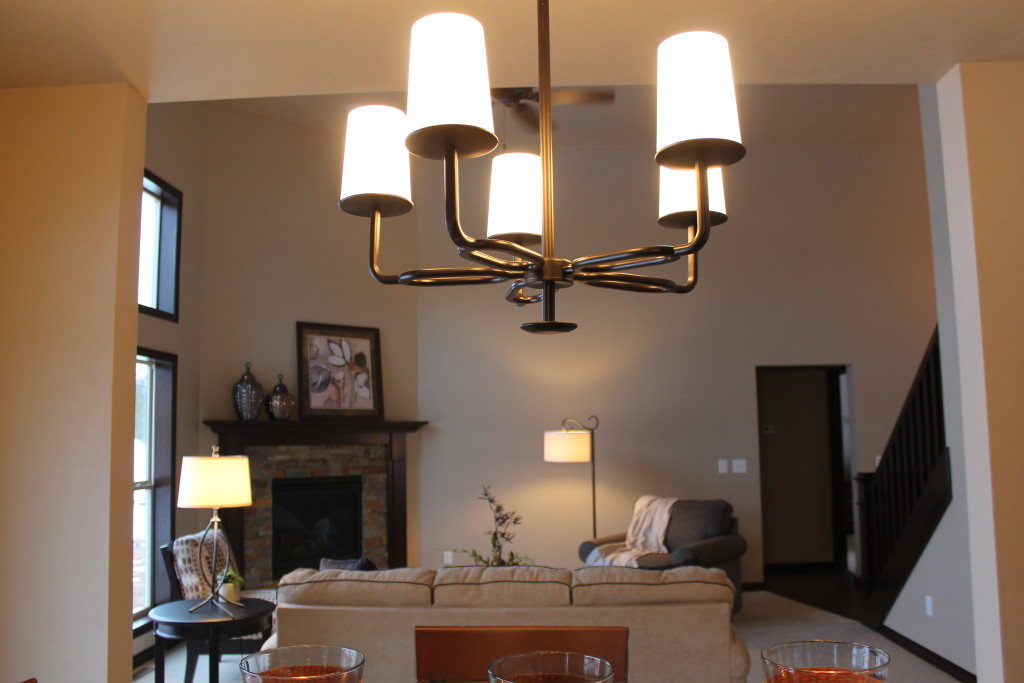 I love the modern and simple elegance of this dining light!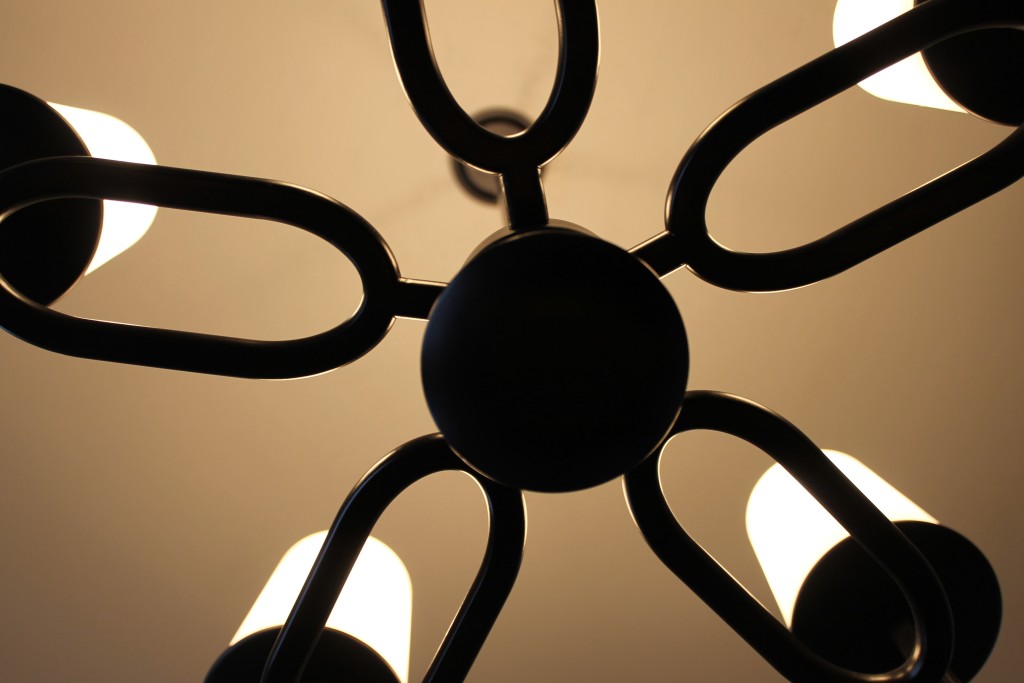 And that easy and modern design continues in the Great Room!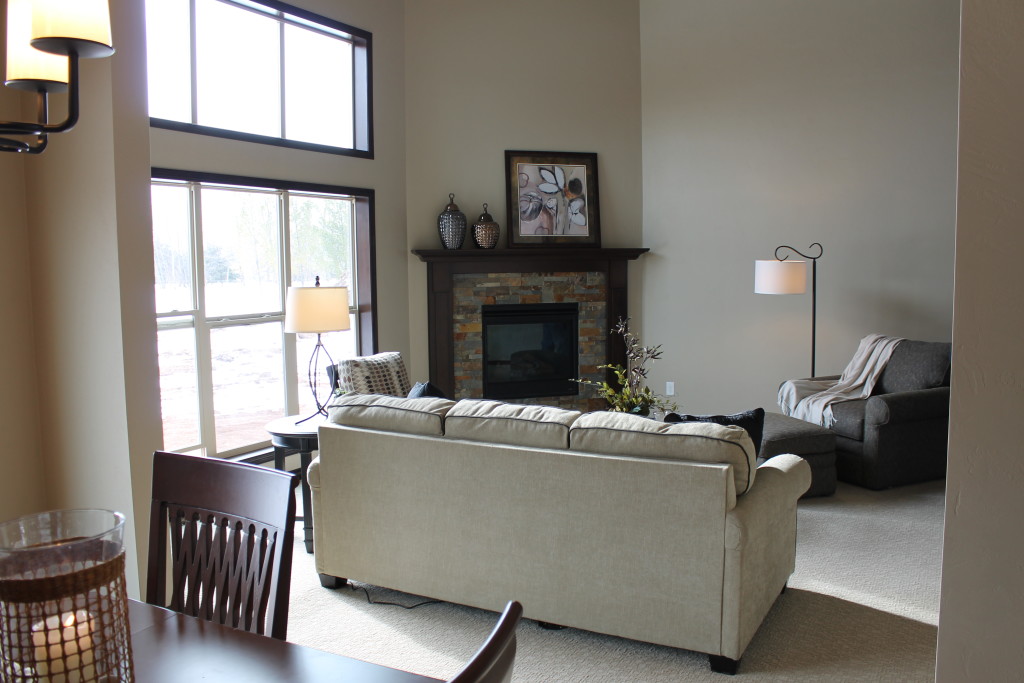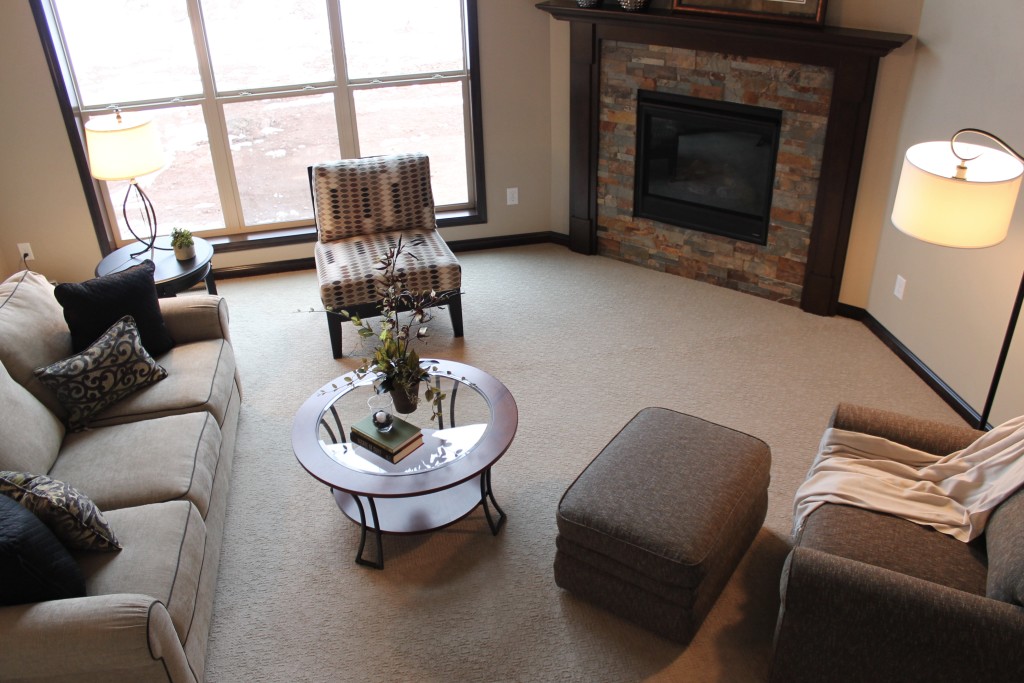 Also on the first floor is also the Master suite!
Master Bedroom 14×14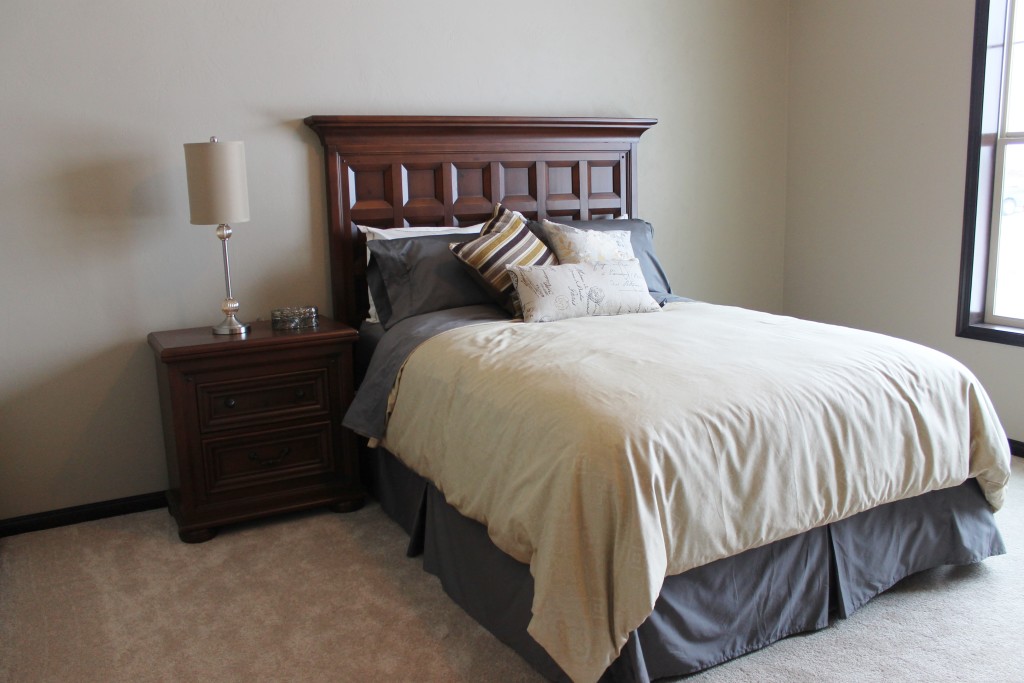 With the perfect adjoining master bath and walk-in closet!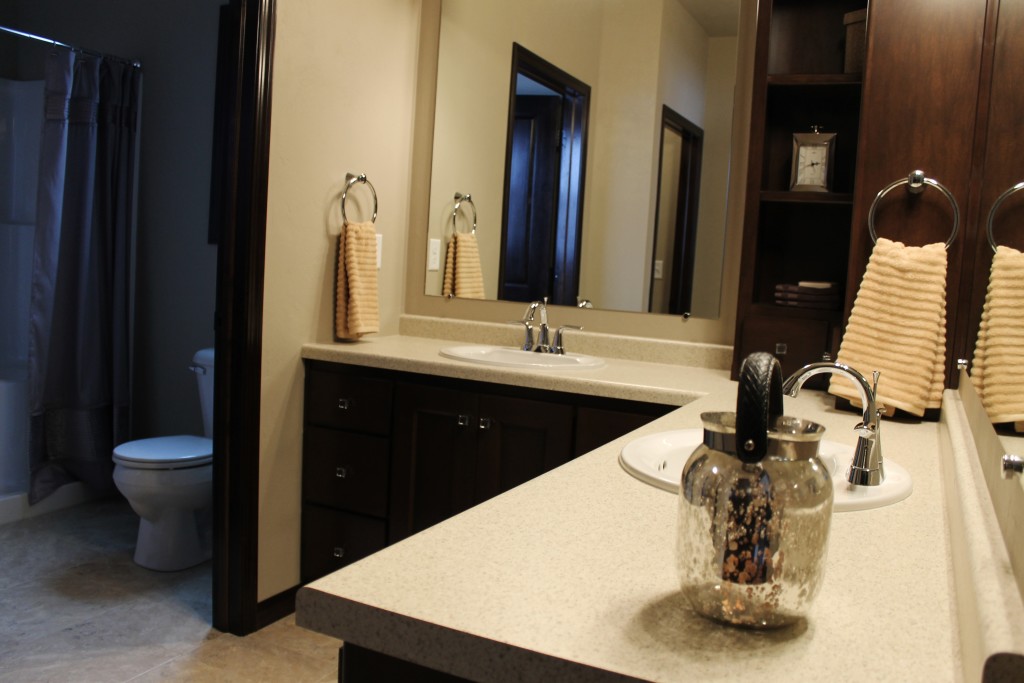 Notice the separate toilet and shower area, double sinks and cool corner cabinet to store all your extra odds and ends!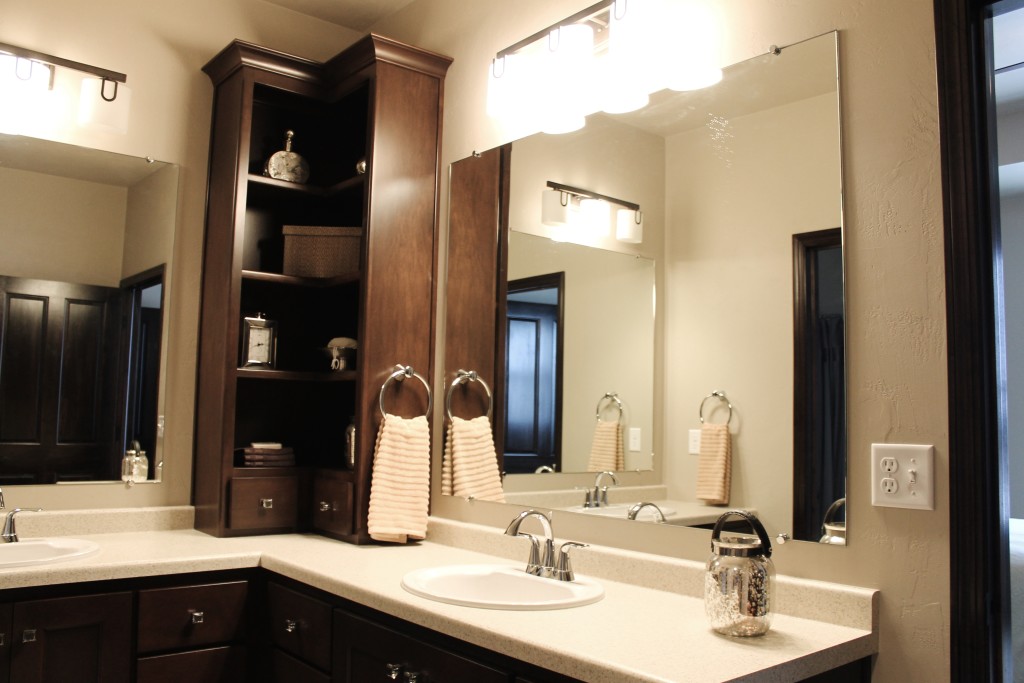 Beautiful!
Before we head upstairs to check out the other three bedrooms, let's peek in the office right off the foyer!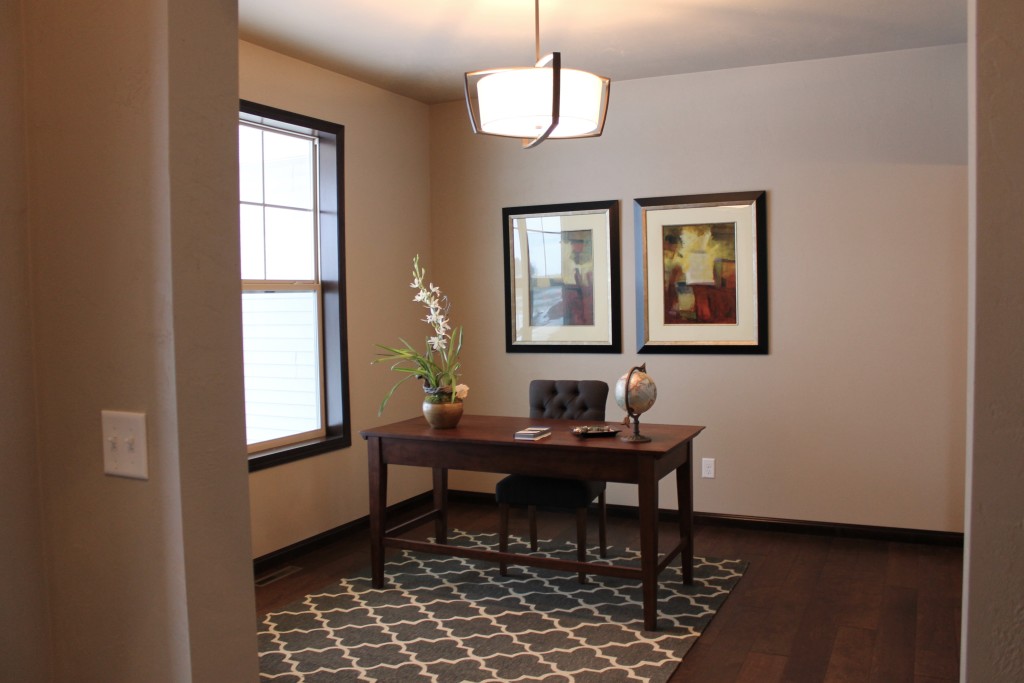 A versatile space at 11×13 that can be used for more than a desk.  It can double as a formal dining room or extra play room for the kids!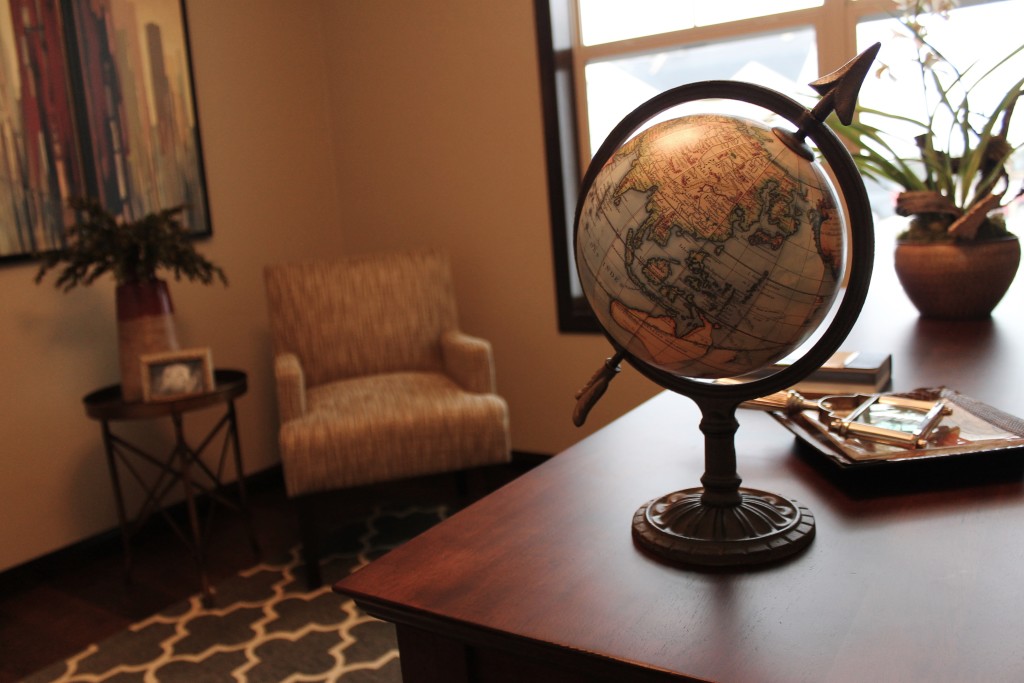 Of course I love the simplicity of the perfectly staged space!  If only a home office could stay this neat and tidy!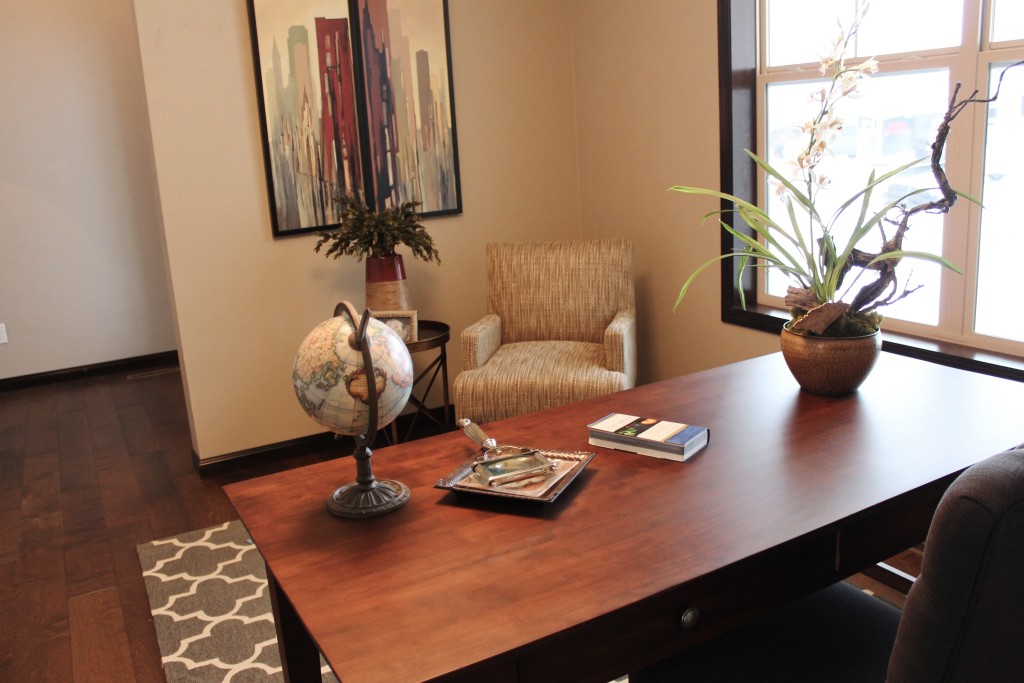 Let's head upstairs to the three bedrooms-
Bedroom #2: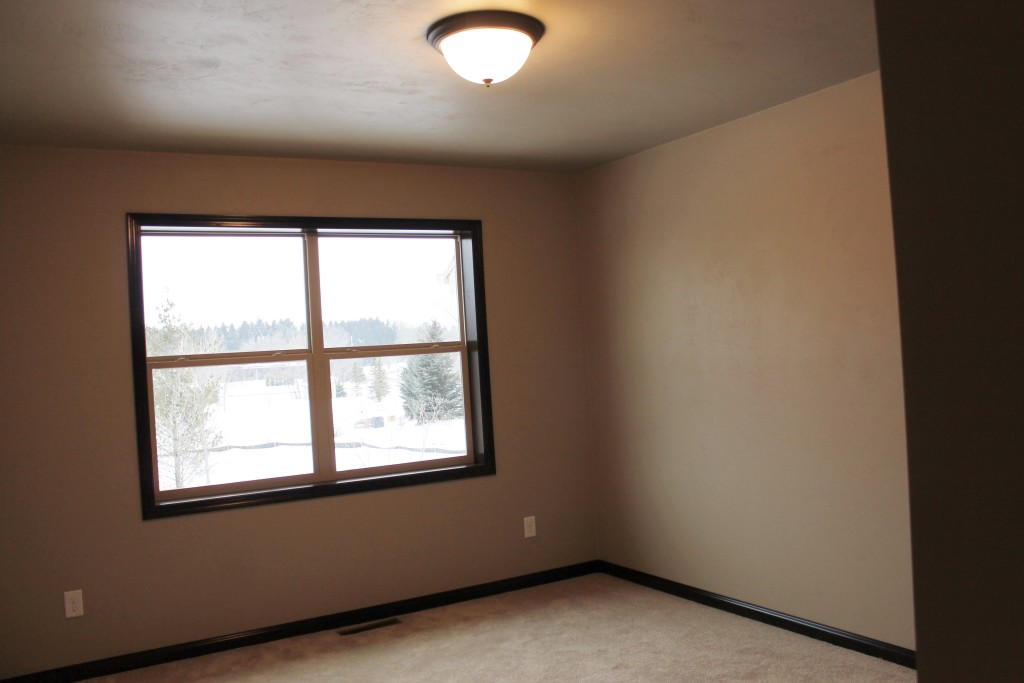 Bedroom #3: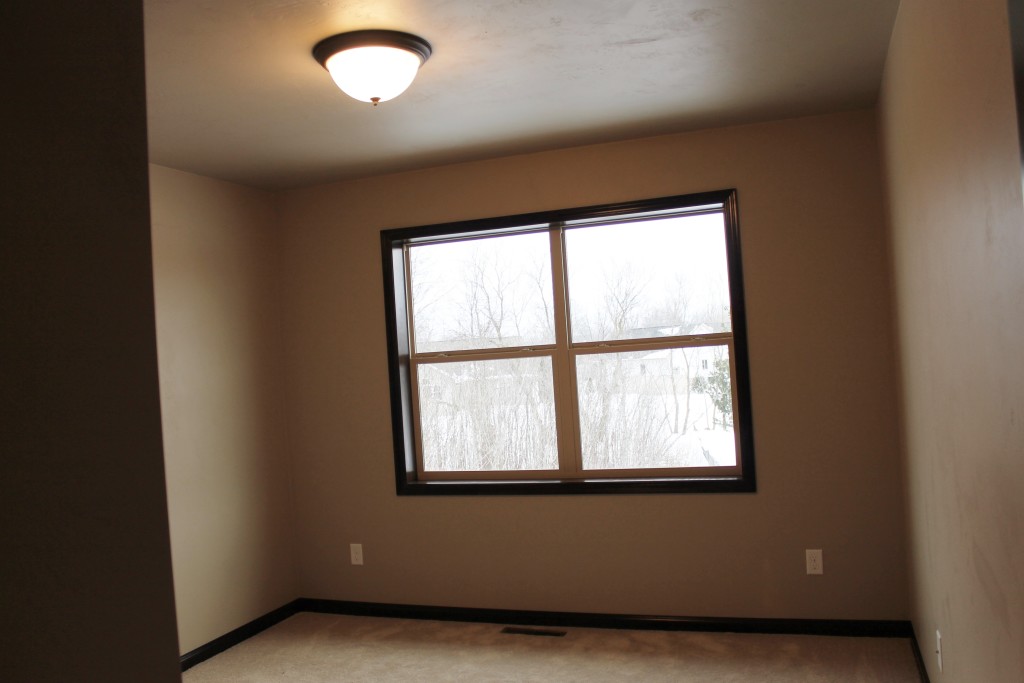 And Bedroom #4 has a walk-in closet with this surprise barn door!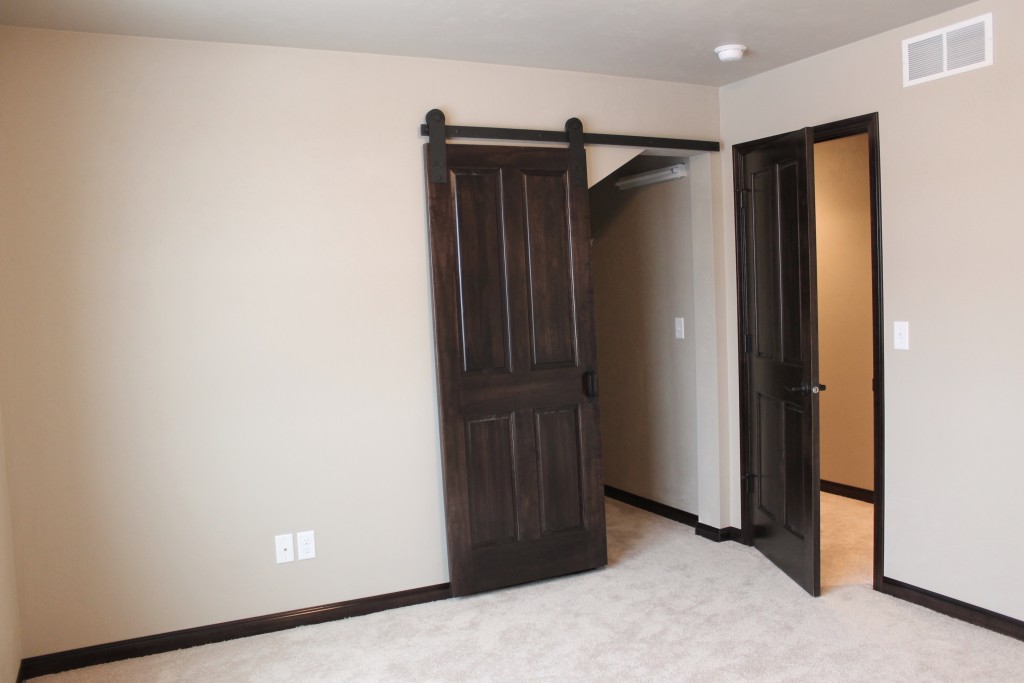 But my favorite feature of this entire upstairs is the bath!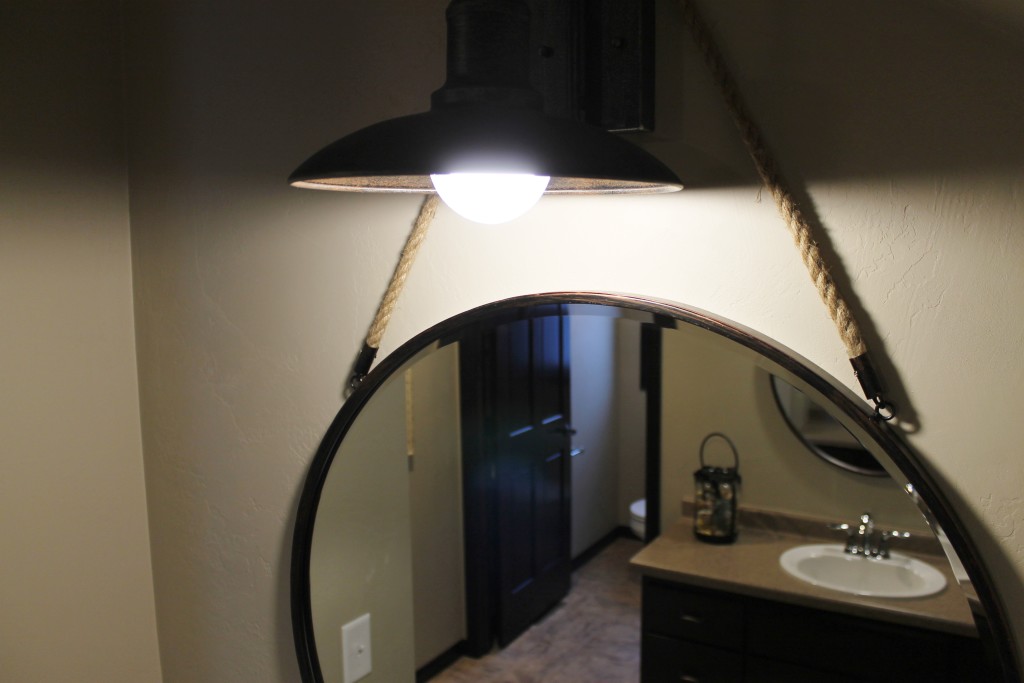 Not only does it feature a separate tub and toilet area, but the double vanities laid out across from each other gives plenty of room for two to get ready!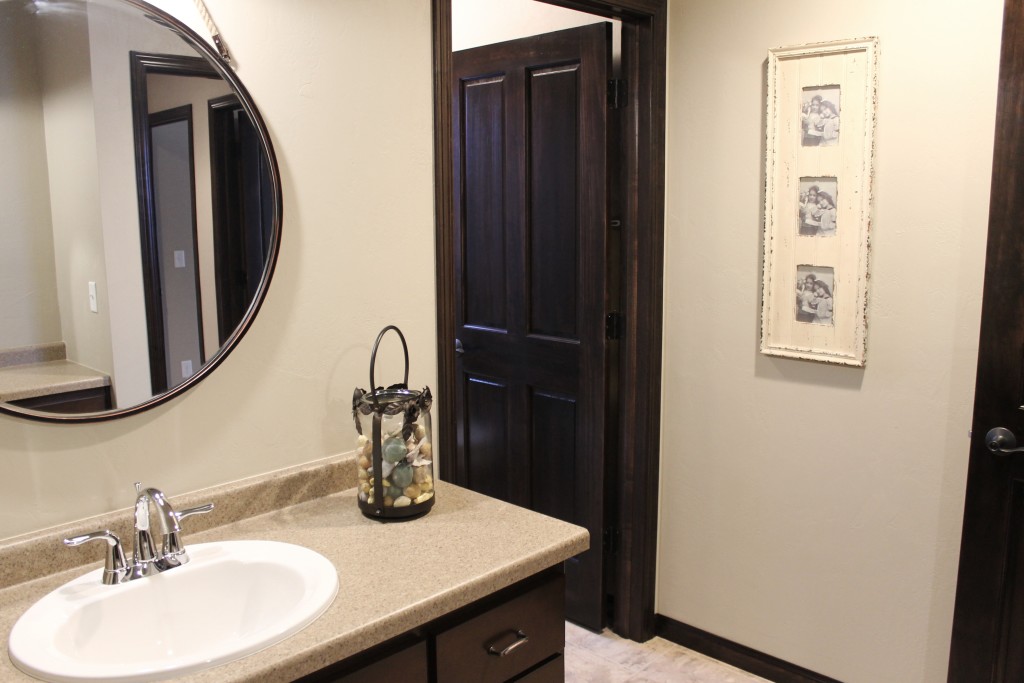 And there is even this great bench area to throw a change of clothes or extra towels from the linen in the hallway.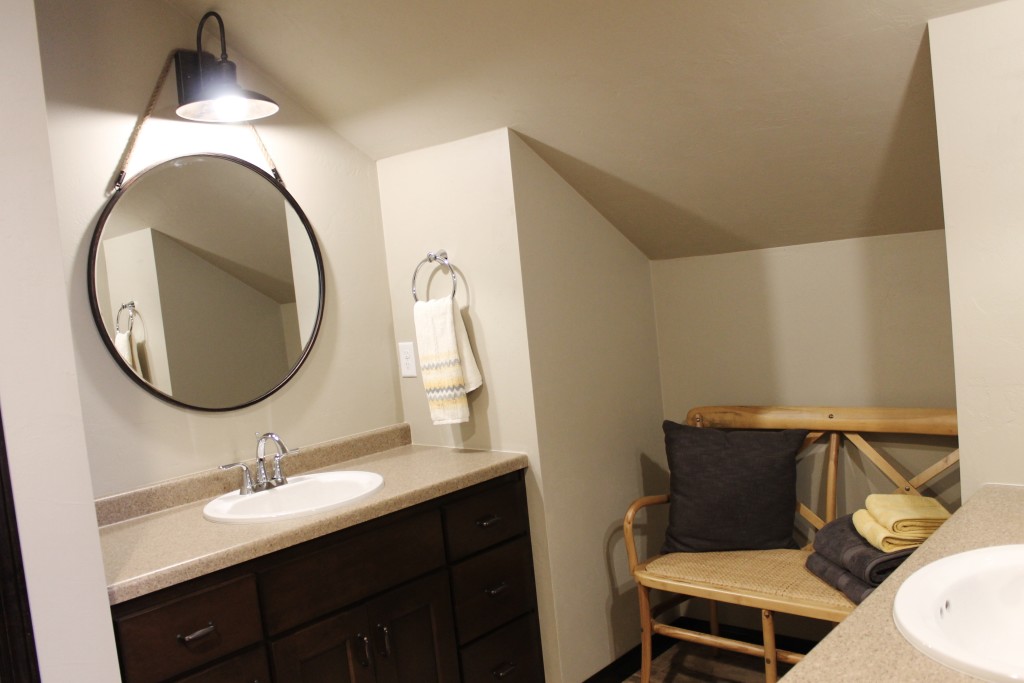 The real highlight for me, however, is in the details!  These barn light sconces are cool enough on their own, but pair them with a nautical inspired mirror on a rope and it makes a real statement!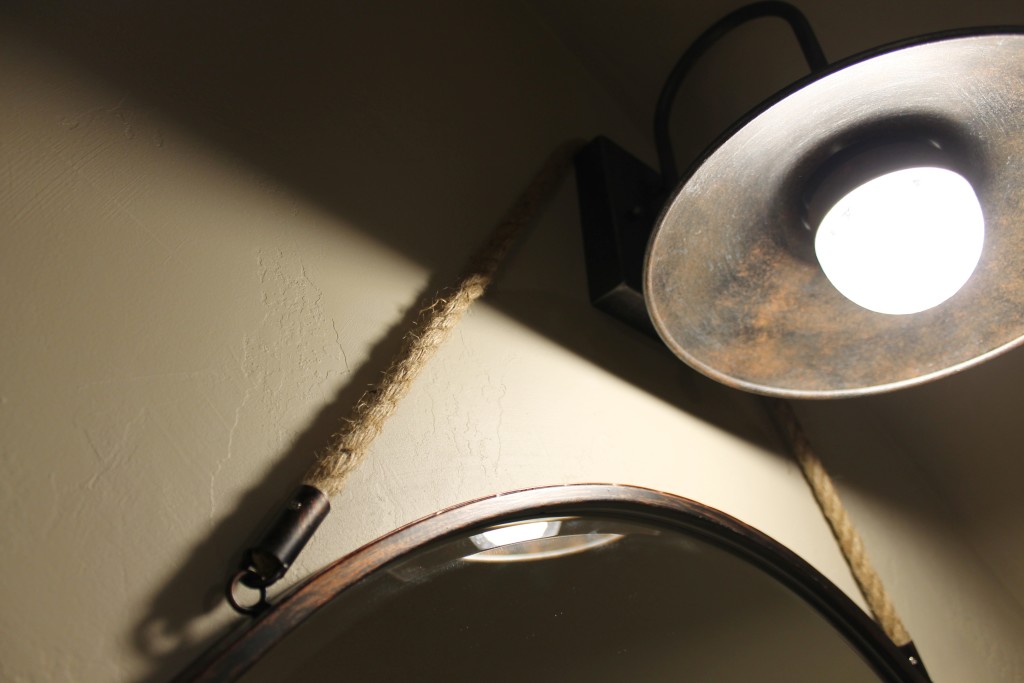 Love!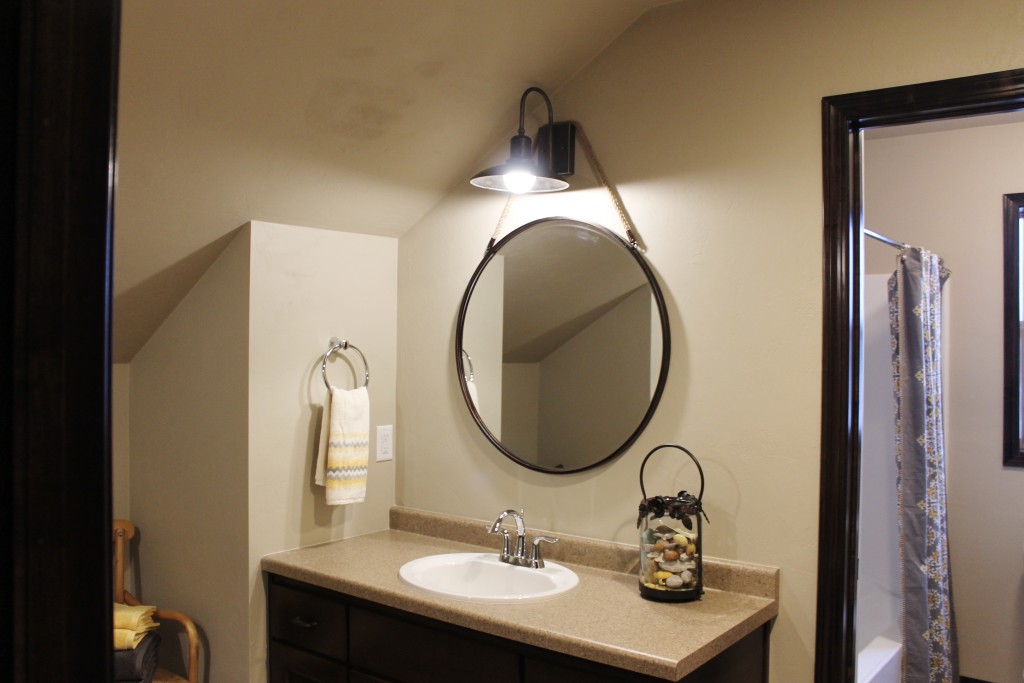 And from the upstairs we go all the way down to the lower level!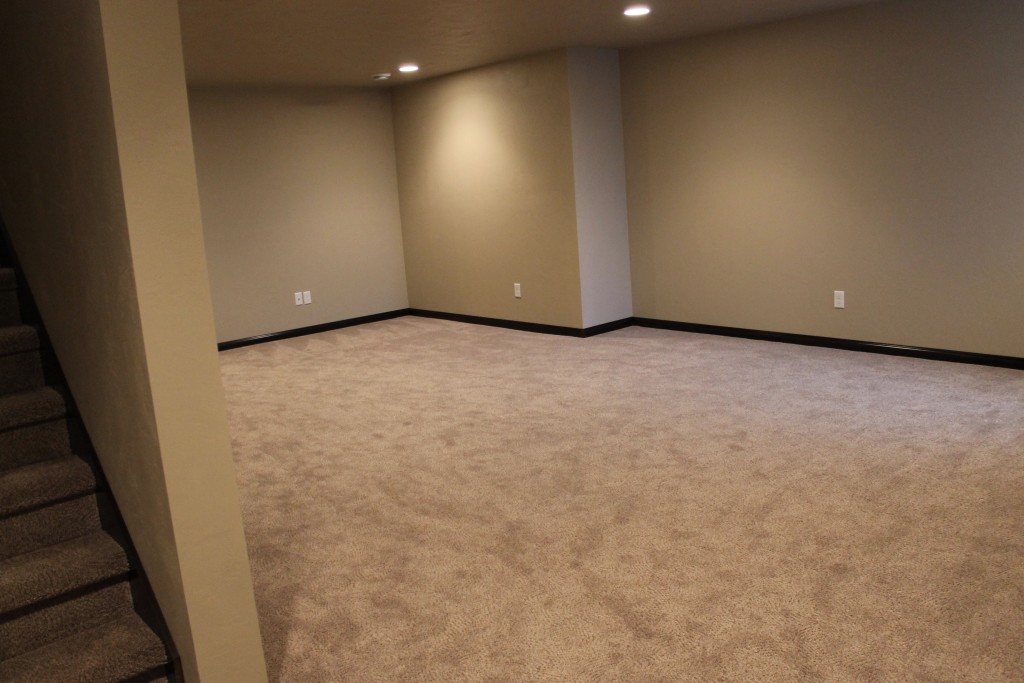 Conveniently finished to give this normally 2300 square foot plan a WHOLE lot of extra living space at over 3000!
Generous family room with a bright and inviting window!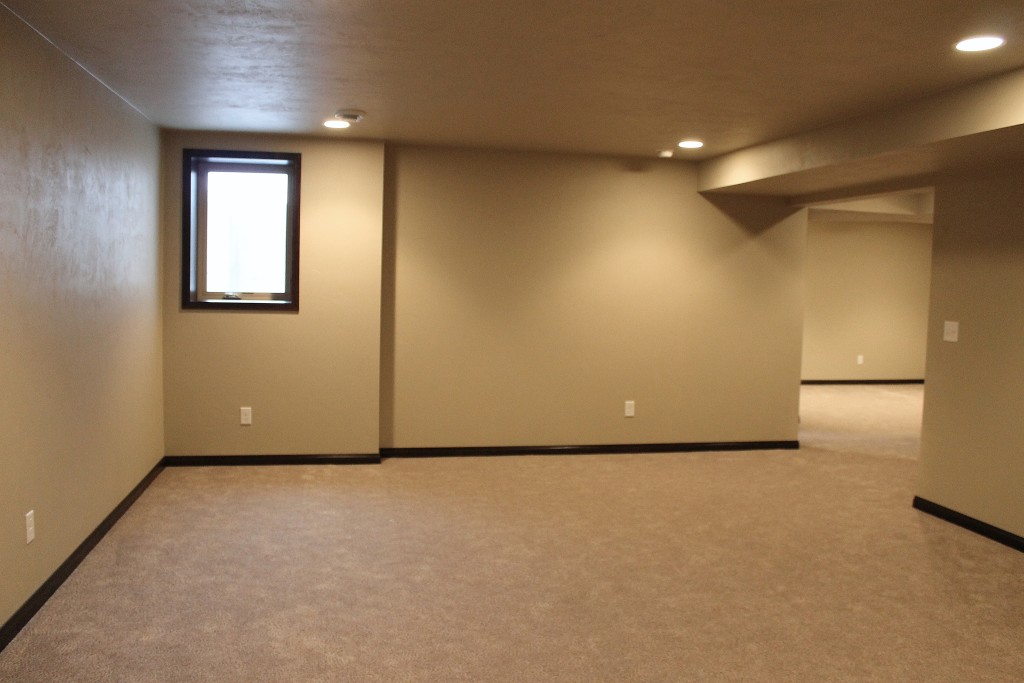 5th Bedroom: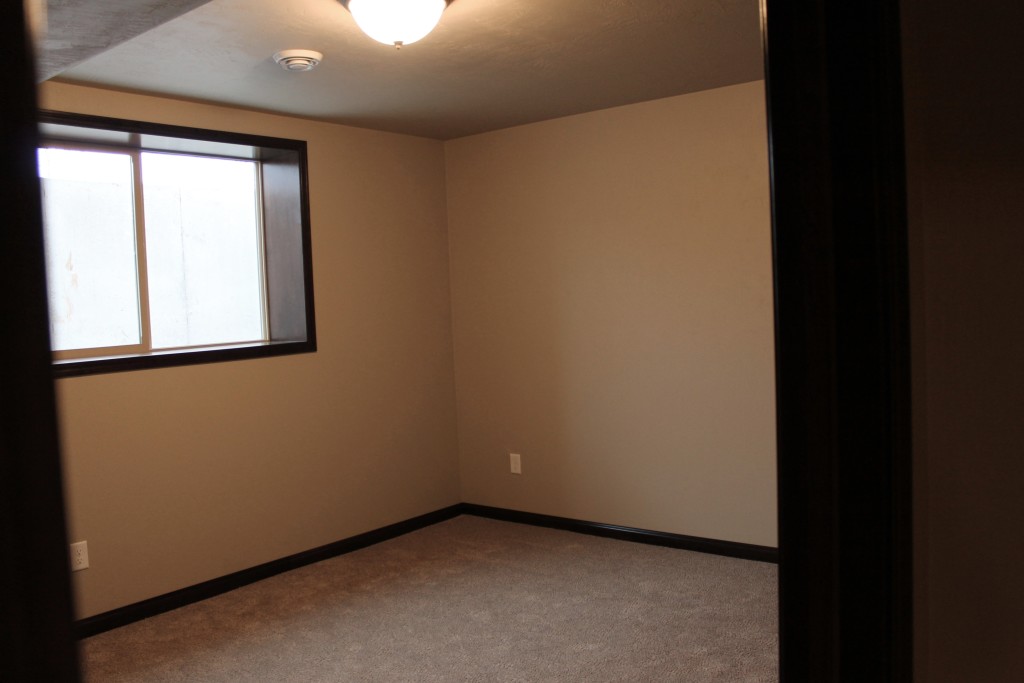 Bonus space to use as an extra office or exercise room: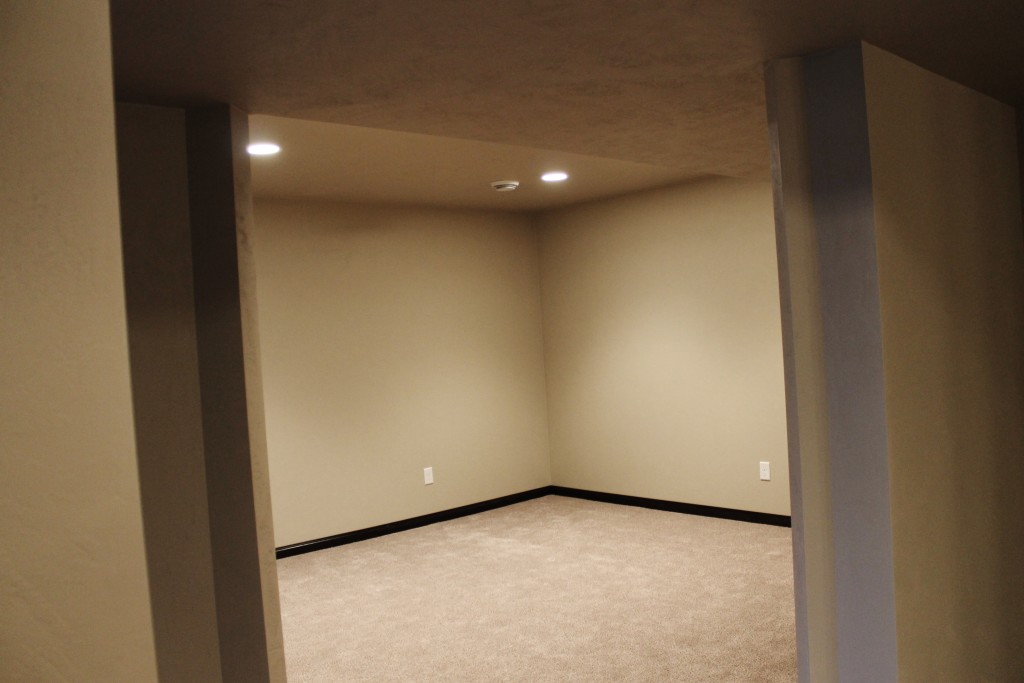 Full Bath in the Lower Level: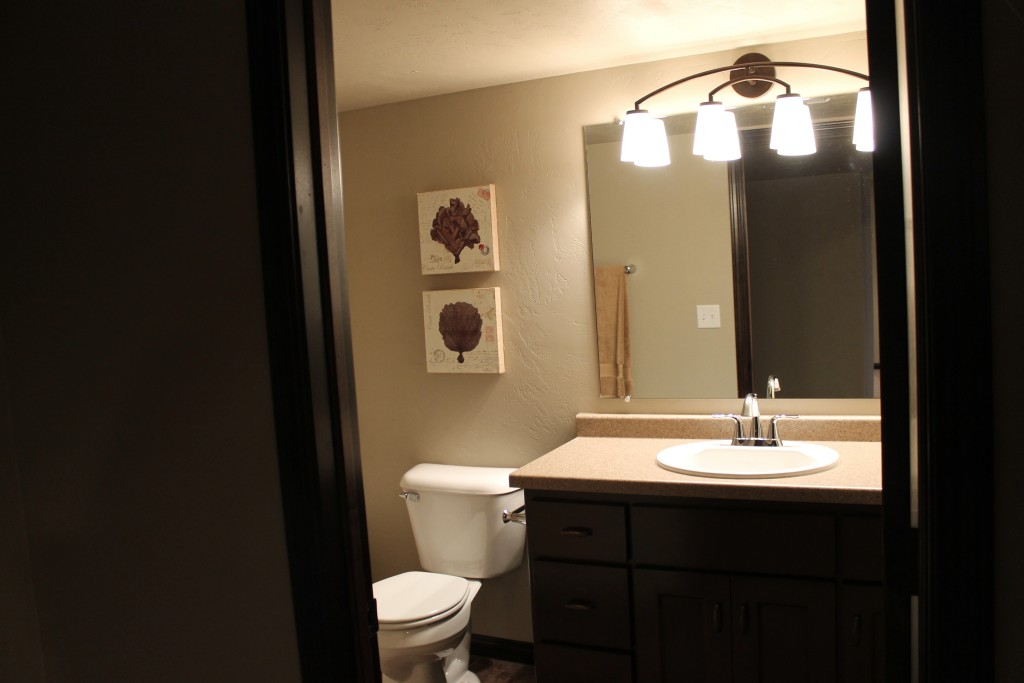 Probably the most talked about feature of this space was the carpet!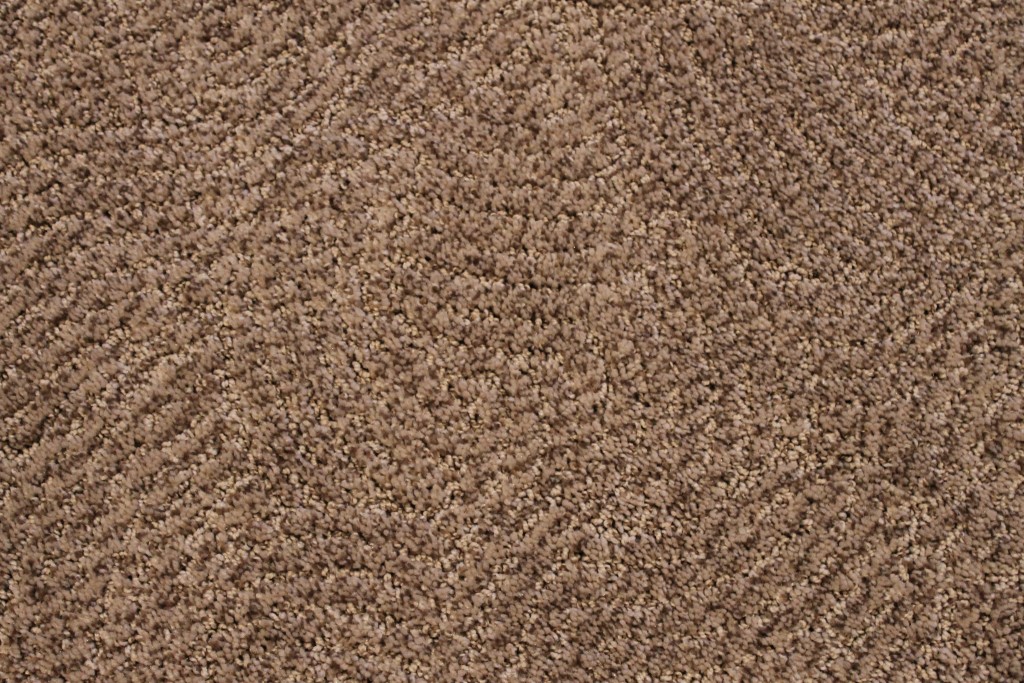 The warm color, durable nap and unique swirl pattern was a show home favorite!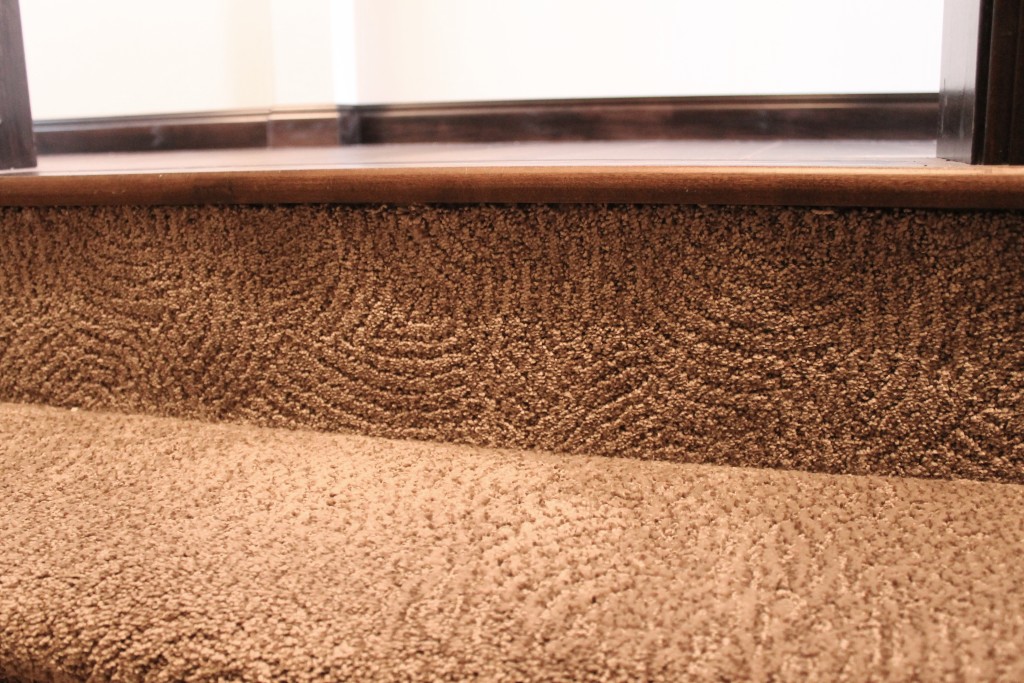 And that's it!  Quite the house- with tons of usable spaces on each level!  There's good reason this is one of MDH's favorite floor plan designs!
For a real tour or to talk to me about rebuilding this home, give me a call or send me a text at 920-810-8347!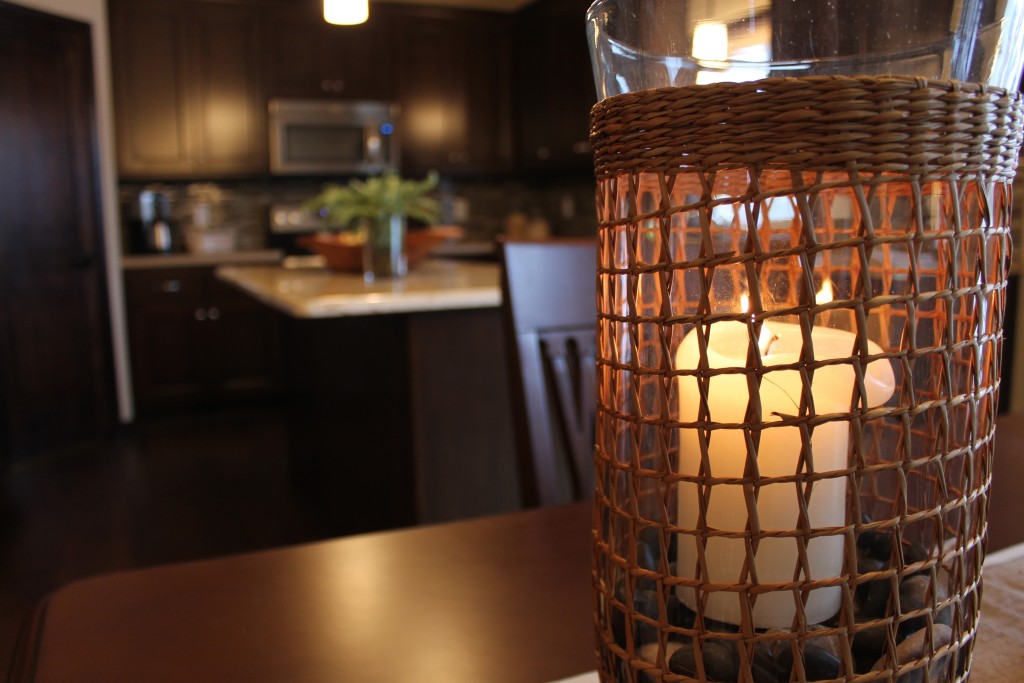 Here's a quick review of the house:
Address:  1041 Glenview Dr, Greenville in the Towering Pines Subdivision!
1.5 Story, 5 bedrooms, 3.5 baths, 1st Floor Master and Finished Basement
Total square footage:  3,325
For Sale!