Easy September Sunflower Cake!
Our Sunday Night Suppers will be filled with September birthday cakes!  But this Sunflower Cake is just a fun and easy idea way to let little fingers help with the decorating!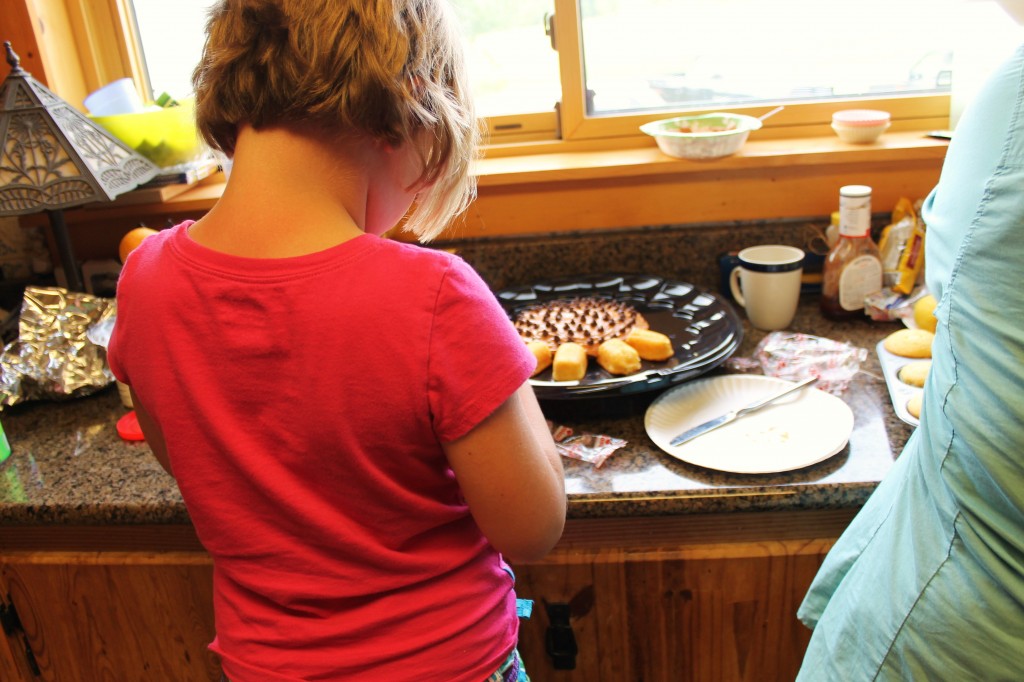 It is so easy it only takes three steps to decorate this cake!
What you will need:
Round cake, as large in diameter as desired, but only about 3-4″ thick
Chocolate frosting
Chocolate chips
Twinkies
A platter to decorate and serve the cake on
Step One:  Bake small round cake, frost with chocolate frosting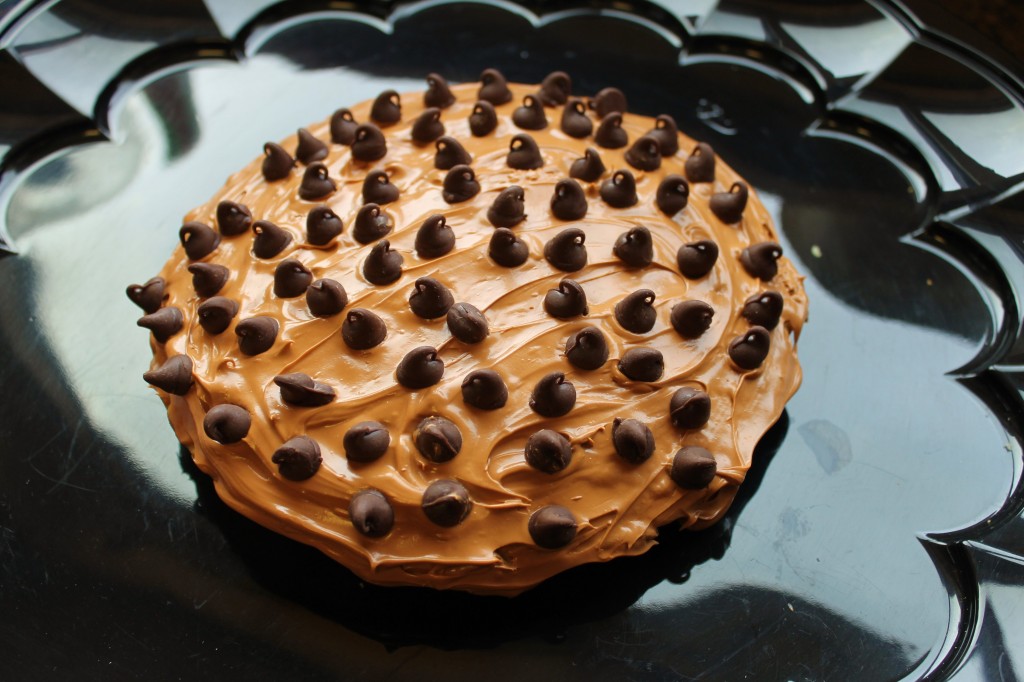 Step Two:  Place the chocolate chips onto the middle for texture!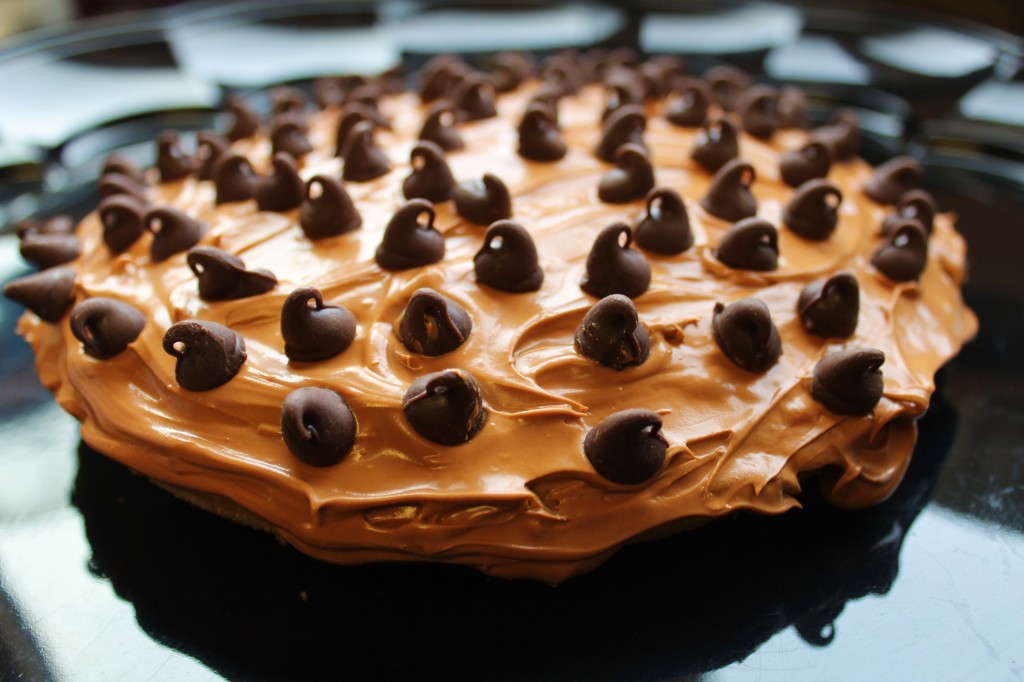 Step Three:  Cut twinkie in half and place around cake as petals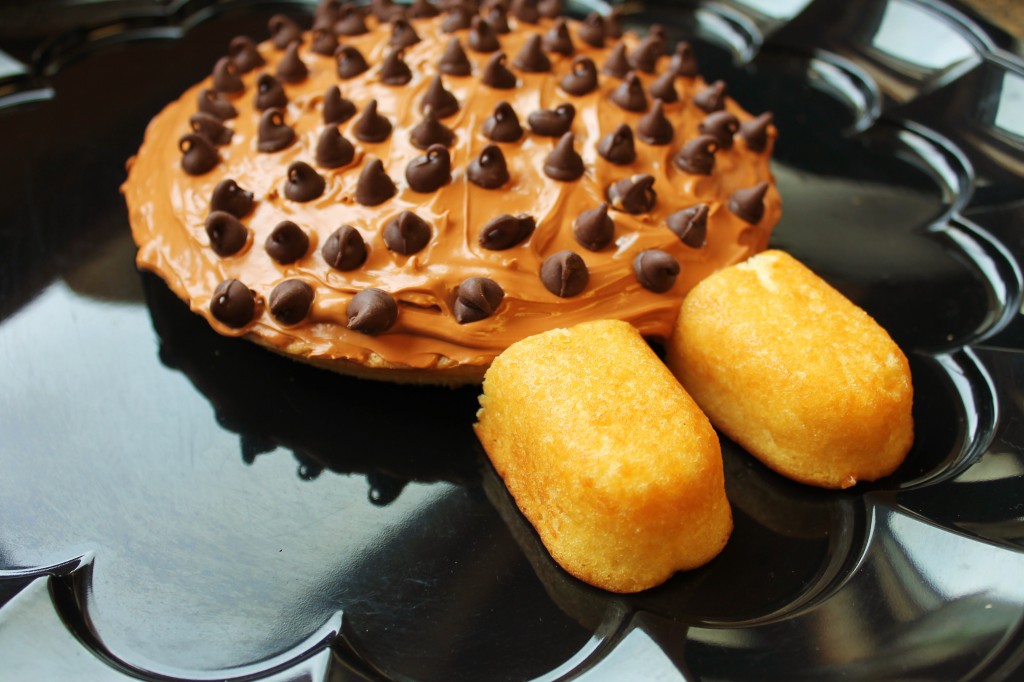 Repeat!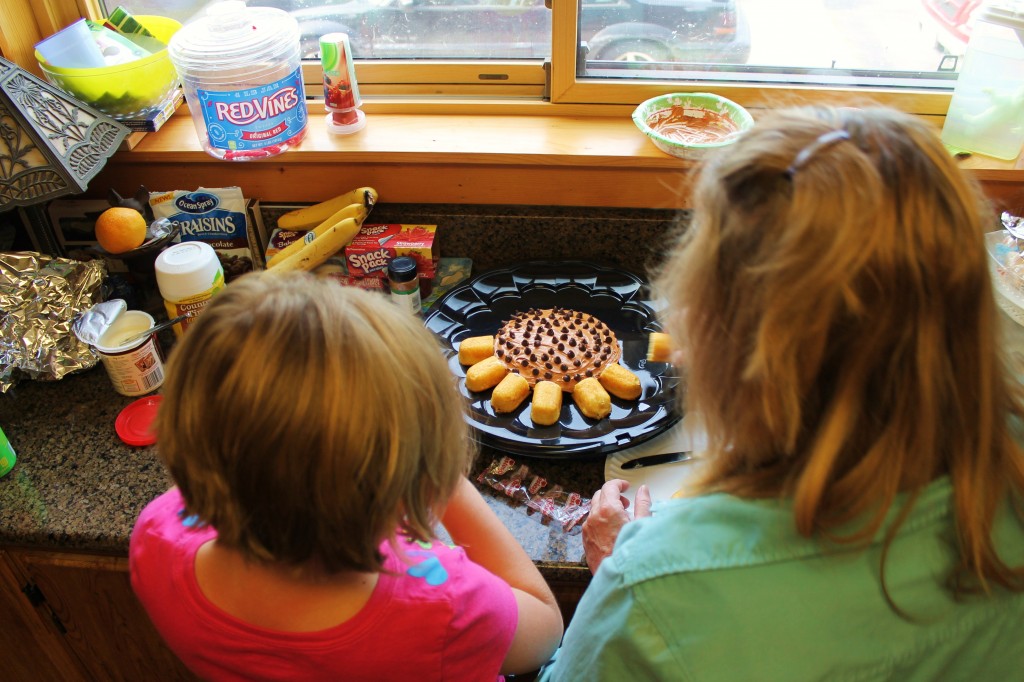 You can actually mix yellow frosting and frost each petal, but we preferred the more natural yellow color of the twinkie.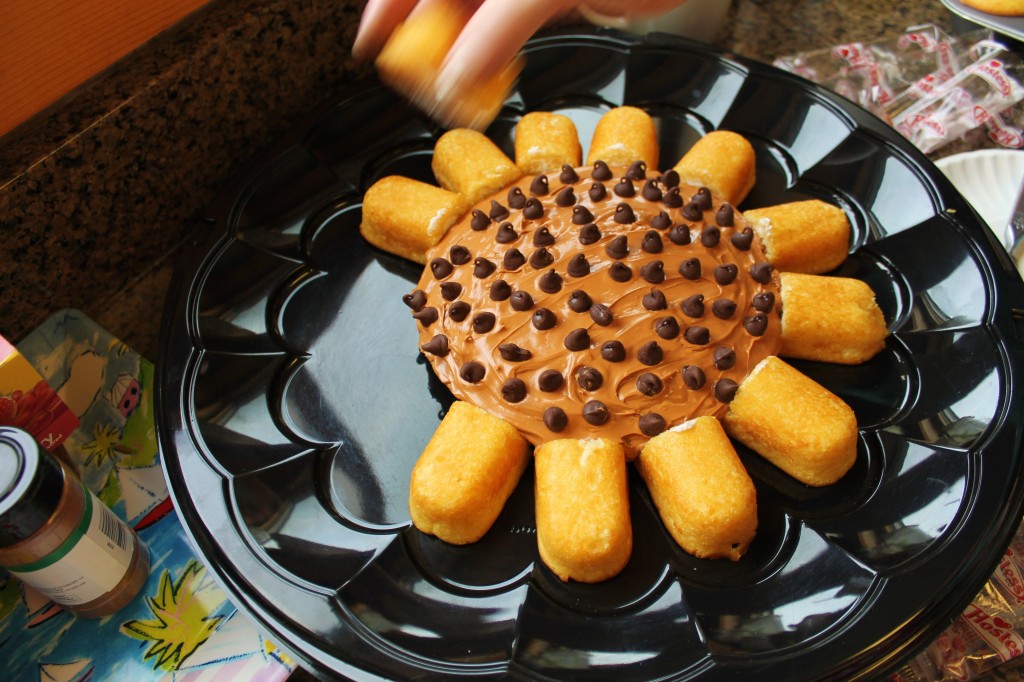 It doesn't get much easier than that!
Done!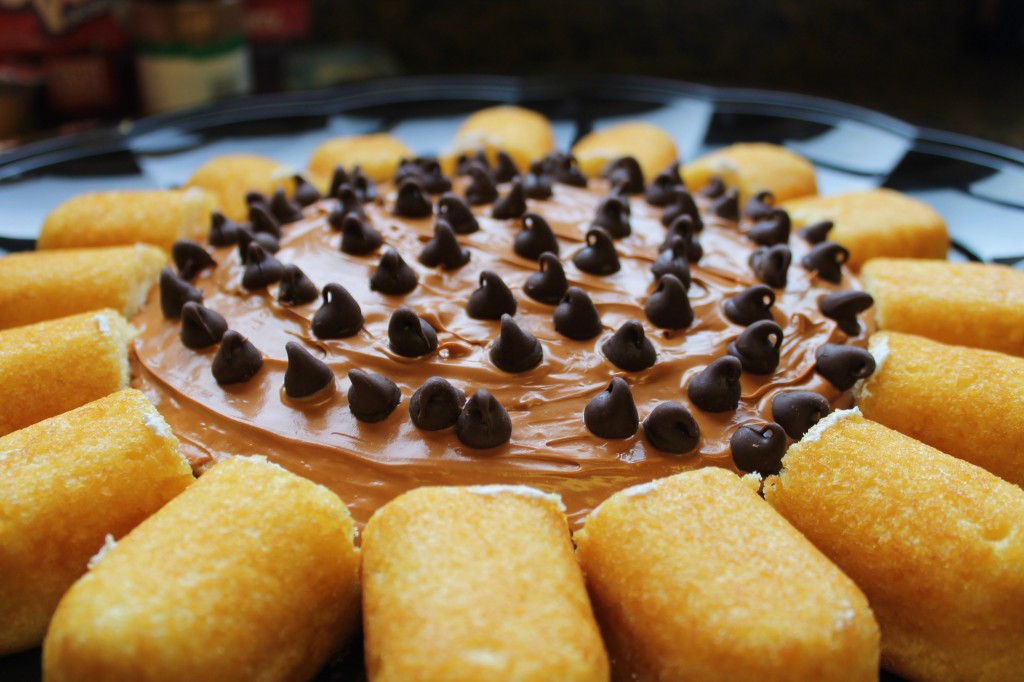 Enjoy!
Love it with these checked picnic napkins!
How about you?  Any quick cake decorating tricks up your sleeve?